Looking for a provolone cheese substitute? Provolone is a versatile Italian cheese with a pleasant aroma and complex flavor profile. This cheese is tasty and can be used in many or your favorite dishes. Read on to find out suitable alternatives.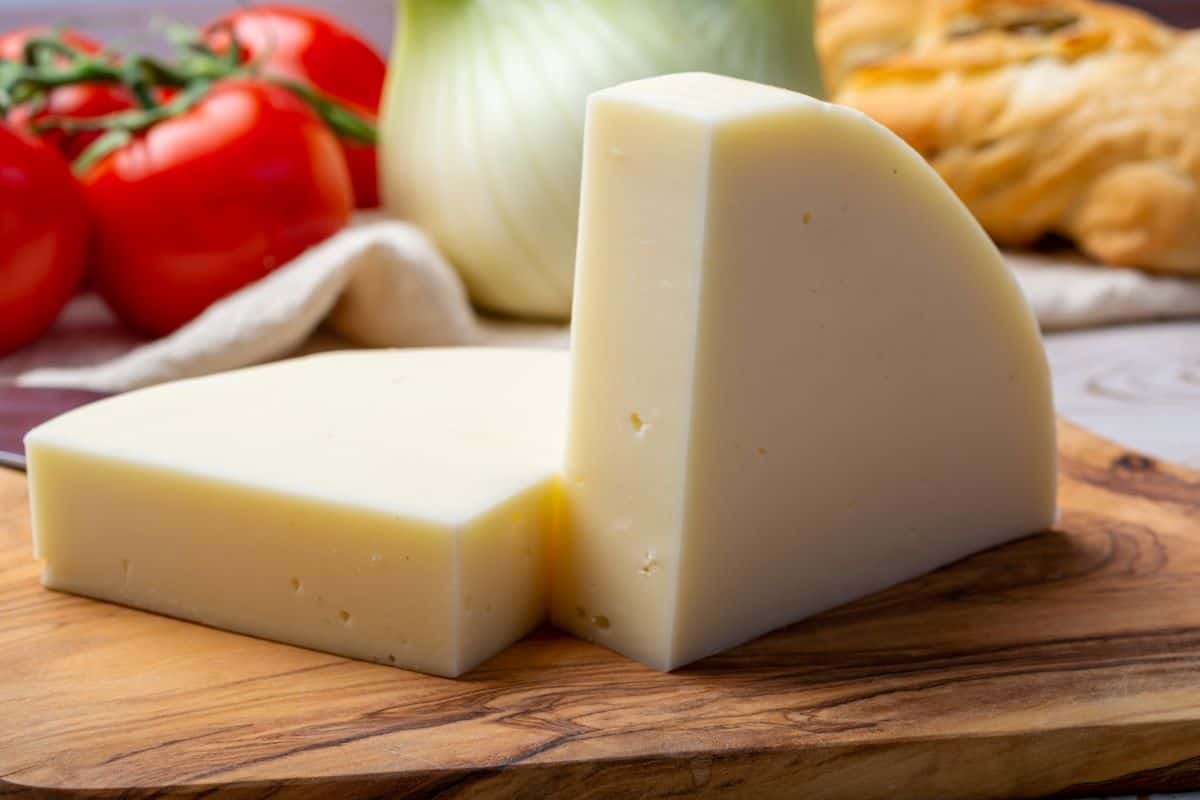 WHAT IS PROVOLONE CHEESE?
Provolone cheese is a pasta filata, or stretched curd cheese, that is aged. Provolone cheese is from the Campania region of Italy, near Mt. Vesuvius. Often shaped like a pear, provolone can also come in a cone shape that is typical. 
Made from cow's milk, provolone cheese can be very mild if it is young, and becomes more sharp and salty as it is aged. Provolone piccante is aged for a minimum of four months and is sharp and piquant, hence its name. Provolone dolce is sweet and mild and similar to fresh mozzarella cheese in texture and flavor. 
Sometimes smoked, provolone cheese comes in a large format as well as smaller size known as provola. Provolone translates to "large provola", and is also made in Spain, South America, and America. When produced in Italy, provolone cheese has a PDO or protected denomination of origin, making it so that it can only be produced in a particular style in that location.
HOW IS PROVOLONE CHEESE MADE?
Provolone cheese is known as a pasta filata, or stretched curd cheese. Similar in process to how mozzarella cheese is made, provolone is made when fresh calf's rennet is added to warm cow's milk causing it to curdle.
The curds then separate from the whey and are scooped out of the liquid whey and kneaded into a stringy and stretchy texture. The provolone cheese is left in a brine, when removed it is typically dipped in wax and left to age. 
While mozzarella cheese is traditionally made with ripened buffalo milk, and is consumed as a fresh cheese, provolone is always aged at least two months before it is consumed. Both cheeses have a mild taste, but provolone is slightly tangier and flavorful than mozzarella.
HOW IS PROVOLONE CHEESE USED?
Depending on the age of the provolone, there are ideal uses for young and aged provolone. If provolone is young and still semi soft in texture, provolone is great for melting on a sandwich with protein, or shredded and sprinkled over a casserole.
When provolone is aged it becomes dry, crumbly, and salty. When it is aged it is ideal on a cheese or charcuterie board alongside sweet accompaniments, such as chutney, or with crackers.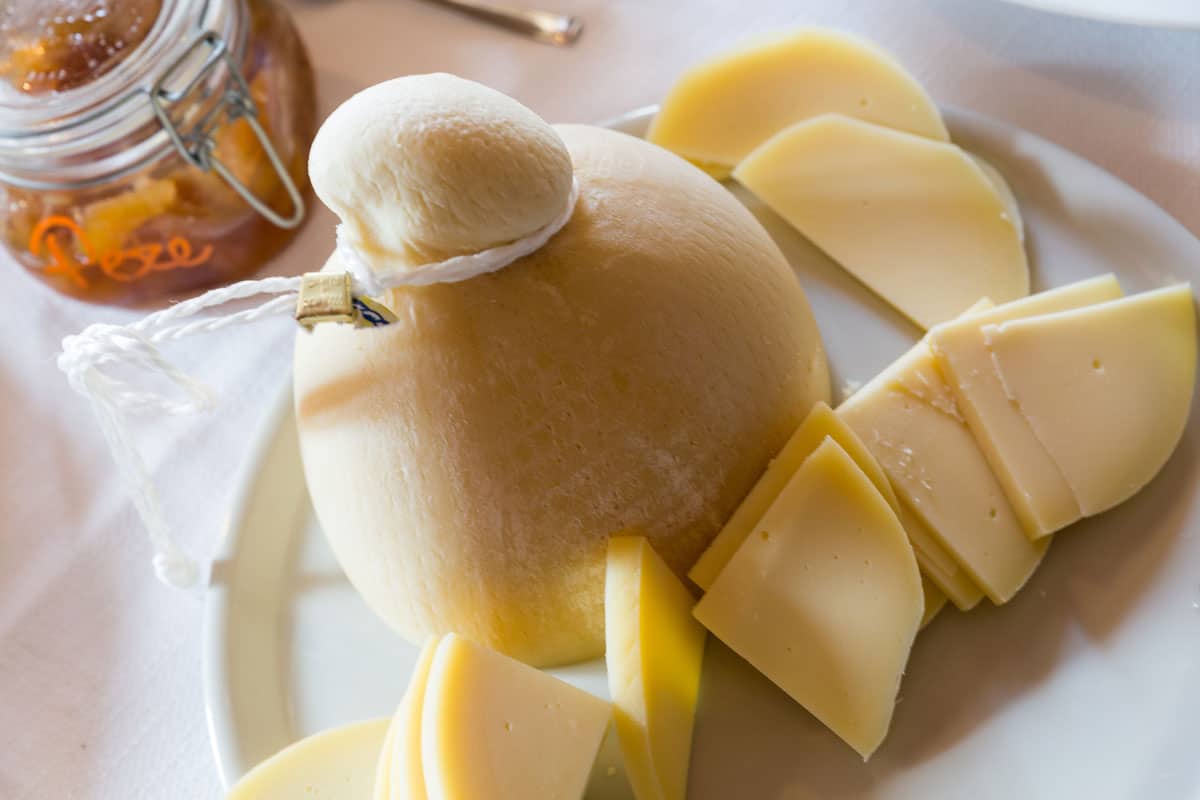 The Best 9 Provolone Cheese Substitutes
Provolone is a versatile Italian cheese that is used in dishes as well as sliced on sandwiches or cheese boards. For this reason there are a bunch of choices when you are looking for another cheese to substitute for provolone. Whether you are making a pizza or a sandwich, these provolone substitutes will step up to the plate and come through in your recipe.
Looking for the right provolone cheese substitute? Keep reading and find out what your best options are.
Other Cheese Substitute Lists: