Smoked paprika is one of my favourite ingredients for seasoning a hearty stew or making a lovely meat rub. Generally speaking, smoked paprika is often associated with Hungarian and Spanish cuisines.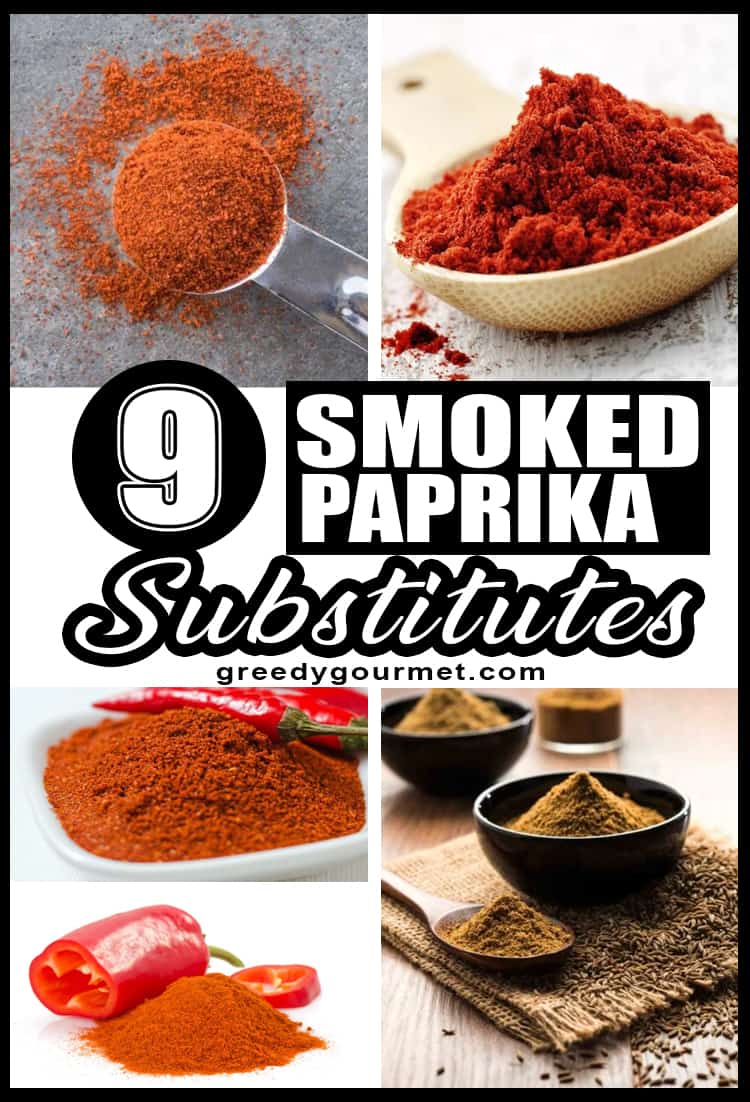 More specifically, in Hungary, you use paprika with their famous goulash stew and other dishes. There, paprika or smoked paprika is the essential ingredient, so it would be hard to work with smoked paprika substitutes.
However, for other paprika recipes where you only need the traditional pinch, you can easily manipulate your recipe with one of these smoked paprika substitutes.
Keep reading more to find out how you can best replicate the flavours in your recipe with one of these smoked paprika substitutes.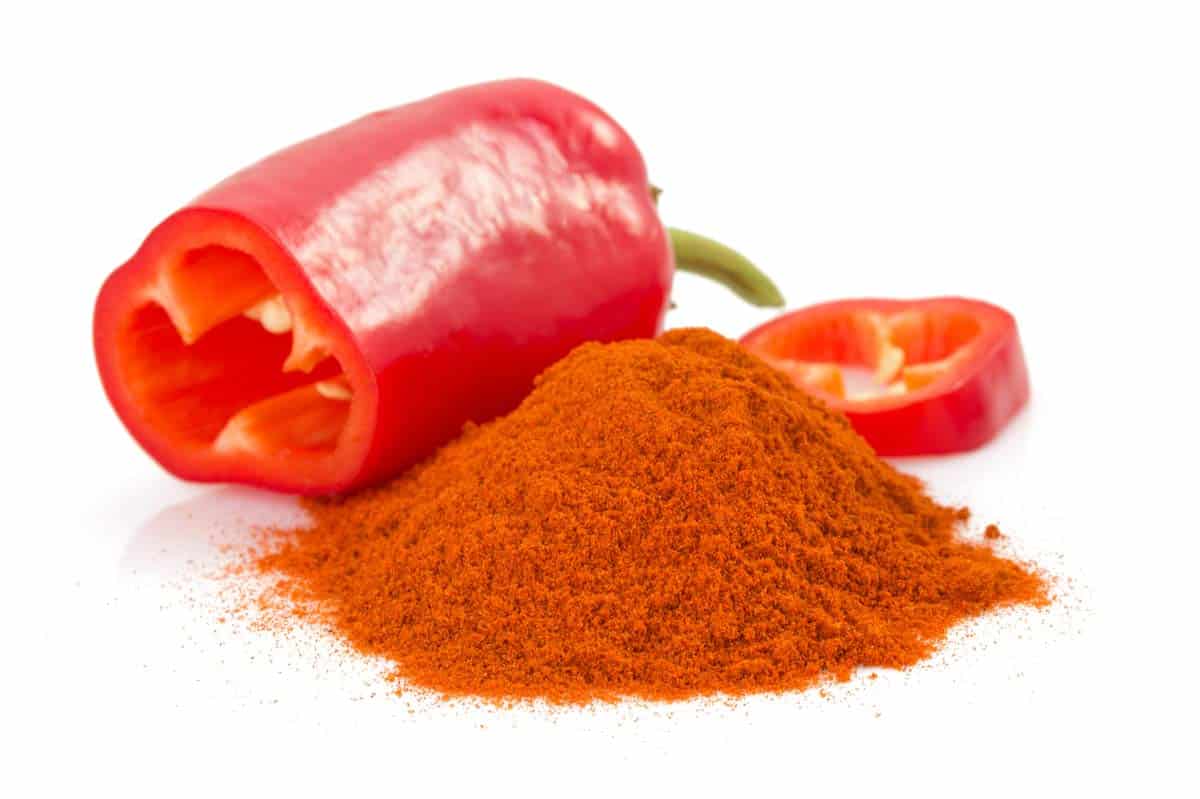 what are good smoked paprika substitutes?

First and foremost, smoked paprika substitutes are very similar to paprika substitutes. The tricky part with smoked paprika substitutes is somehow obtaining the smoky element. This of course is what makes us buy smoked paprika in the first place.
Smoked paprika powder adds a lovely complexity to a dish. However, before I get listing out the best smoked paprika substitutes, here's some interesting information.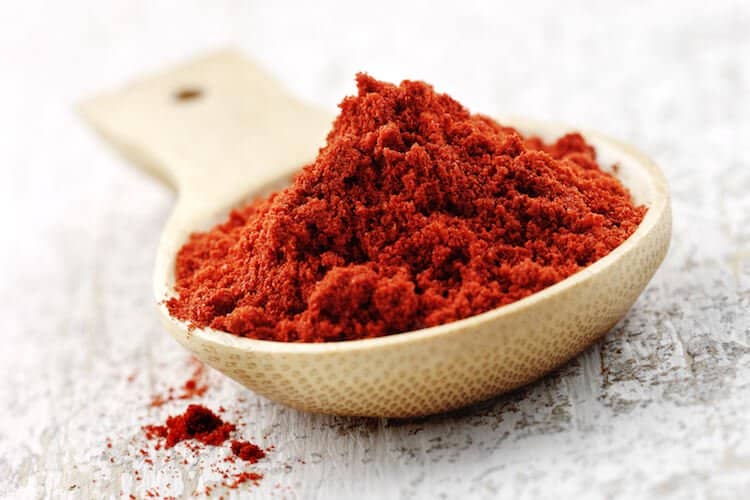 the ultimate guide to smoked paprika

Smoked paprika is famous for that unique, intense smokiness. People use it to spice all sorts of dishes right around the world. It comes in a dried form which has a distinct red colour. Sometimes, some varieties are more vibrantly coloured than others.

Smoked paprika comes from dried peppers which you then grind into a powder. Normally, with paprika, one links it to Hungary immediately. Indeed, paprika grows in Hungary and there are various versions of it. F
or the extremely fiery type, try the paprika which is from the Eros pepper (a type of very hot pepper). In Hungary, paprika is usually dried in the sun.
Paprika is also very dominant in Spanish cuisine.
In Spain, you might know it as Pimentón de la Vera. In Spain, there are three varieties of smoked paprika:
dulce – sweet and mild
agridulce – moderately spicy
picante – hot
In comparison to Hungary, in Spain, paprika is smoked dry (over oak). That's why Spanish paprika is very intense. It's the perfect addition to a paella or patatas bravas.
how to use smoked paprika
Paprika and smoked paprika are extremely versatile. Nothing can go wrong with a dish if you use paprika! For example, you can use smoked paprika in these ways:
Make a marinade. Try this paprika marinade.
Cook a comforting and hearty stew like this beef cheek ragu.
Rub it on some meat. Try some on these chicken drumsticks.
Rub it on some vegetables. Try it with this veggie tray bake.
Add a pinch of it on your eggs. Try it with these scrambled eggs.
Add a pinch of it on a soft cheese.
Here's a handy tip: for best results, heat the paprika on low heat so it releases maximum flavour!
is there a difference between smoked paprika and regular paprika?
Absolutely! Smoked paprika has a very intense flavour to it. In comparison to normal paprika powder, it is a much stronger flavour enhancer.
Generally speaking, smoked paprika works very well in meaty stews or as a meat rub. On the other hand, normal paprika powder is more subtle. It carries a mild, sweet flavour that pairs well with tomato passatas, works well with roasted vegetables and much more.

You might also come across hot smoked paprika. This one is perfect for barbecues and works wonders with these air fryer chicken wings. Also, try it with these marinated chicken drumsticks! They are finger-licking delicious!
where to buy smoked paprika
It's accessible everywhere. You can also purchase it online here:
gourmet smoked paprika – click right here
Hungarian smoked paprika – click right here
la chinata sweet smoked paprika – click right here
what can I use if I don't have paprika?
Here are the top smoked paprika substitutes for your consideration!
First and foremost, one of the best smoked paprika substitutes is normal, ground paprika. However, this only works for recipes that don't require too much of the intense flavour. Remember, normal paprika powder gives you a sweet and mild flavour. 
In essence, chipotle powder is one of the best paprika substitutes. Chipotle powder is spicy and quite earthy too. It is made with smoked jalapeno peppers, which are just slightly higher on the Scoville scale. Generally, if you don't want your smoked paprika substitute too hot, then consider milder alternatives.
For the best of both worlds, combine the sweet and mild paprika with the spicy cayenne pepper. This combination is perfect for barbecue recipes.
This substitute calls for Mexican guajillo chilli peppers. One uses them to make flavourful sauces or moles. It is quite smoky and has a bit of a kick to it.
A good substitute, but it might be difficult to get your hands on this chilli pepper if you live outside of Mexico. What do you reckon?
Again, this is another Mexican chilli pepper called poblano or ancho. Normally, they are much milder and sweeter than the guajillo pepper.
Only go for this substitute if you've got a smoker at home. Meaning, use liquid smoke and combine with normal paprika. Basically, you'll be smoking paprika yourself! Of course, not everyone owns a smoker, so the best and easiest option is actually to use cumin instead. Keep reading below.
This is where it gets interesting, because you get to experiment with flavours. I recommend keeping a 2:1 ratio (paprika to cumin).
The cumin adds an earthier flavour which is also quite complex. Of course, you can tweak the ratios according to your needs and your preferences.
9. cayenne with cumin
Luckily, you can take the same approach with this substitute too. For a recipe that requires a bit of a kick as well as that richness, also go for that 2:1 ratio (cayenne pepper to cumin). Works just as well.
Ultimately, you can also add a pinch of paprika and make it a trio mix. So, which one of these smoked paprika substitutes will you go for? Leave a comment below.