Are there any good star anise substitutes? Let's take a deeper look into how to use this wonderful spice and find out what makes a good star anise substitute.
When it comes to Asian cuisines, star anise is a big favorite. It's a lightly spicy, heaven scented ingredient that's used in a variety of dishes, from big hearty soups to fragrant fruity desserts.
Trouble is, it's not exactly the easiest ingredient to track down.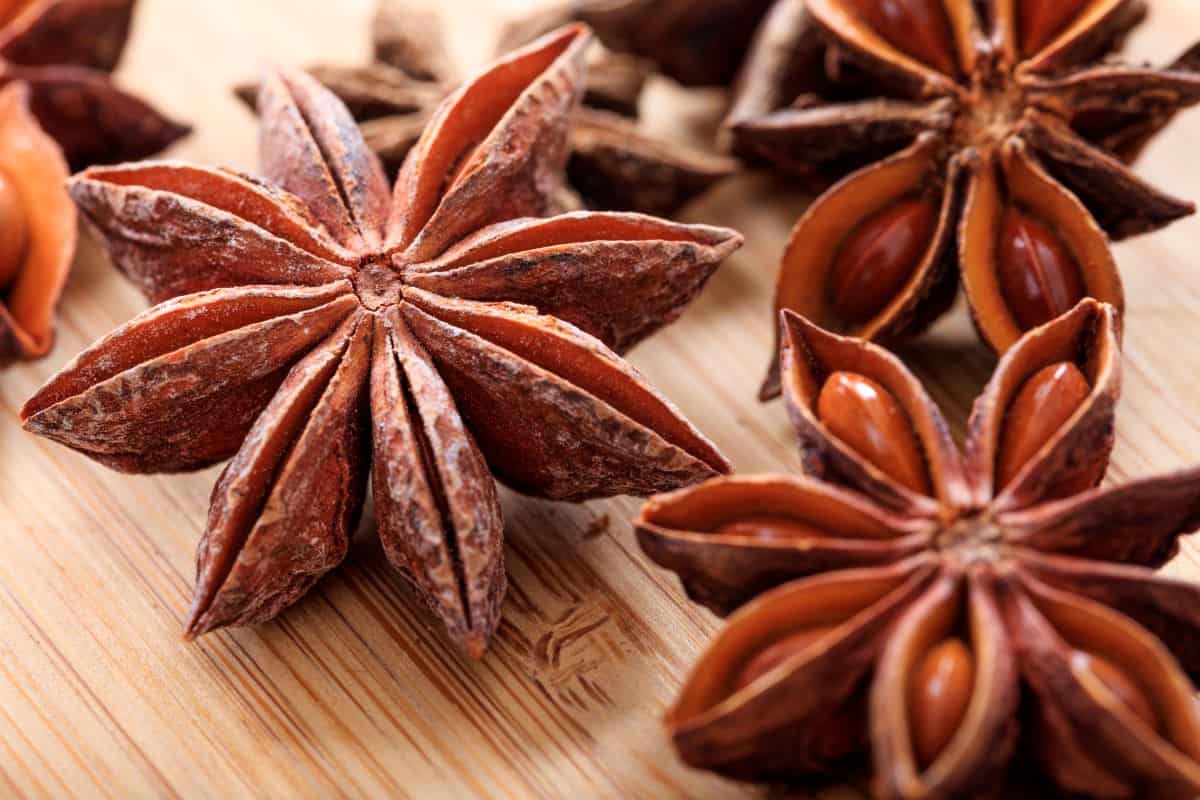 What is star anise?
Star anise is a traditional spice that's been used for culinary and medicinal purposes in China and other Asian countries for centuries.
It has a rusty coloring and dry, tough skin, is star-shaped, with between 5 and 10 points. Star anise is sometimes referred to as star aniseed, star anise seeds, Chinese star anise, anise stars, Indian anise, chakra pool and takkola.
What flavor does star anise have?
If you're a fan of licorice, then you'll love star anise. Like licorice, it has a certain aniseed flavor and aroma, with a subtle sweet and bitter taste.
Its aniseed flavor is a lot less overpowering than the likes of licorice, but when used in larger amounts, it can be quite intense.
What is star anise used for?
Star anise is used to add flavor to lots of different types of recipes. These include meat dishes with beef, pork, veal, chicken or duck, fish and seafood dishes and vegetables dishes.
Star anise can even be used to bring flavor to sweet desserts. This starry spice works wonders when added to cookies, baked fruit pies, breads, pastries and spiced cakes.
It also works well as a preservative in baked goods.
How do you use star anise?
Star anise comes in the form of whole stars and in ground form. The whole star can be added into the cooking pot – for sauces, stews or rice for example. Once it's imparted its flavor and aroma, the star is removed before the dish is served.
With ground star anise, it can be sprinkled straight into the dish.
7 Star Anise Substitutes
Are you looking for a Star AniseSubstitute? In this comprehensive list you'll learn 7 ideas for an alternative.
Star anise recipes
Here are some great recipes that use star anise: