Capers! You either love them or you hate them. Whichever category you fall under, it doesn't matter.
Not to worry, if you are looking for a substitute for capers, you've come to the right place. You will find something that will work perfectly with your recipe, even if you're not a fan of caper berries.
Capers have a very specific flavor which is not adored by everyone. That said, you could find yourself in a tricky situation where your recipe calls for capers and you've either run out or you don't wish to include them.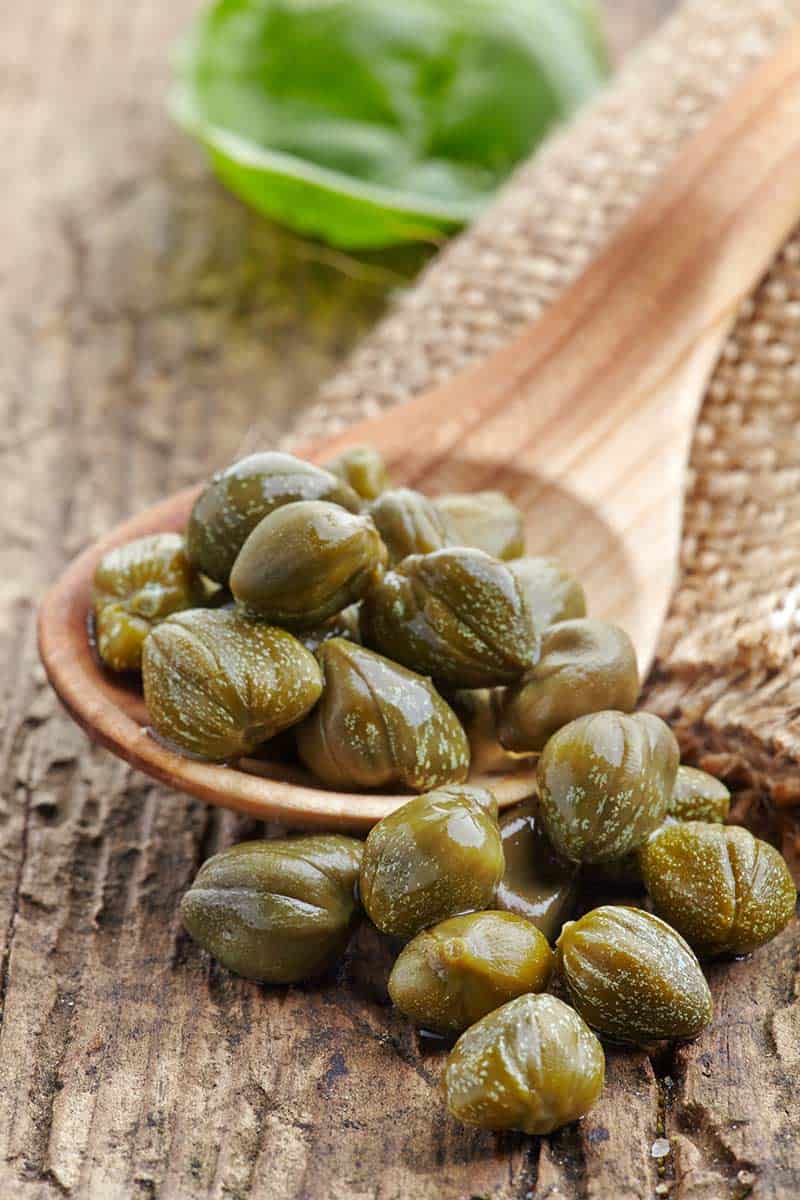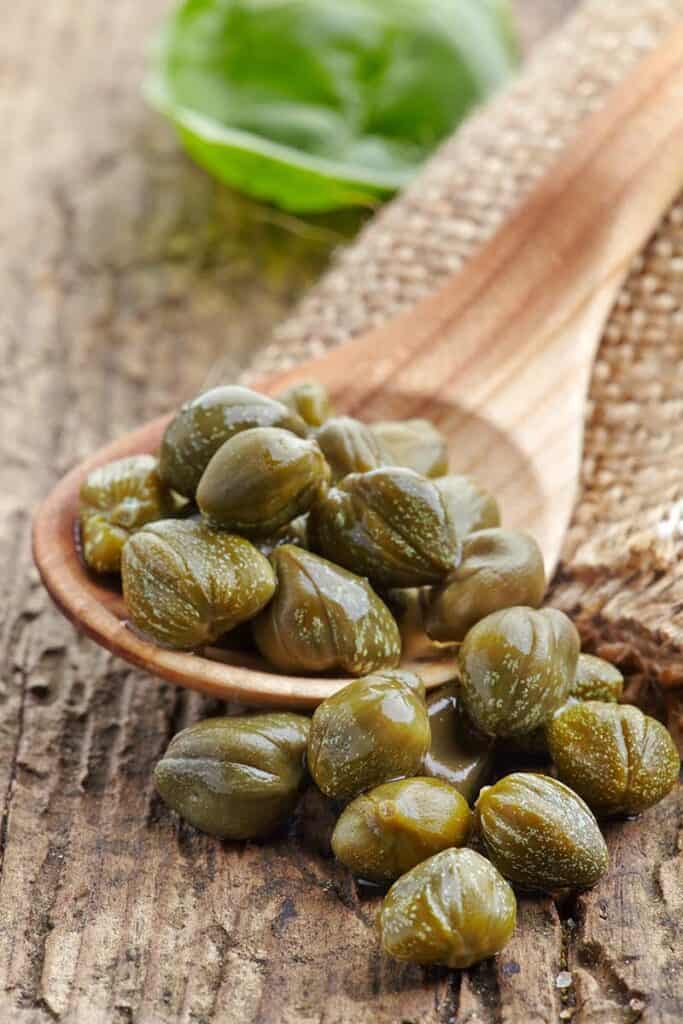 So, enjoy learning about each different substitute for capers and find out how to use each one in different recipes. Enjoy!
products that can be a substitute for capers
This list of the top products will give you an insight into the top alternatives for capers. In addition, if you're looking to cook with or enjoy caper berries, then you might want to check out some of these products as well: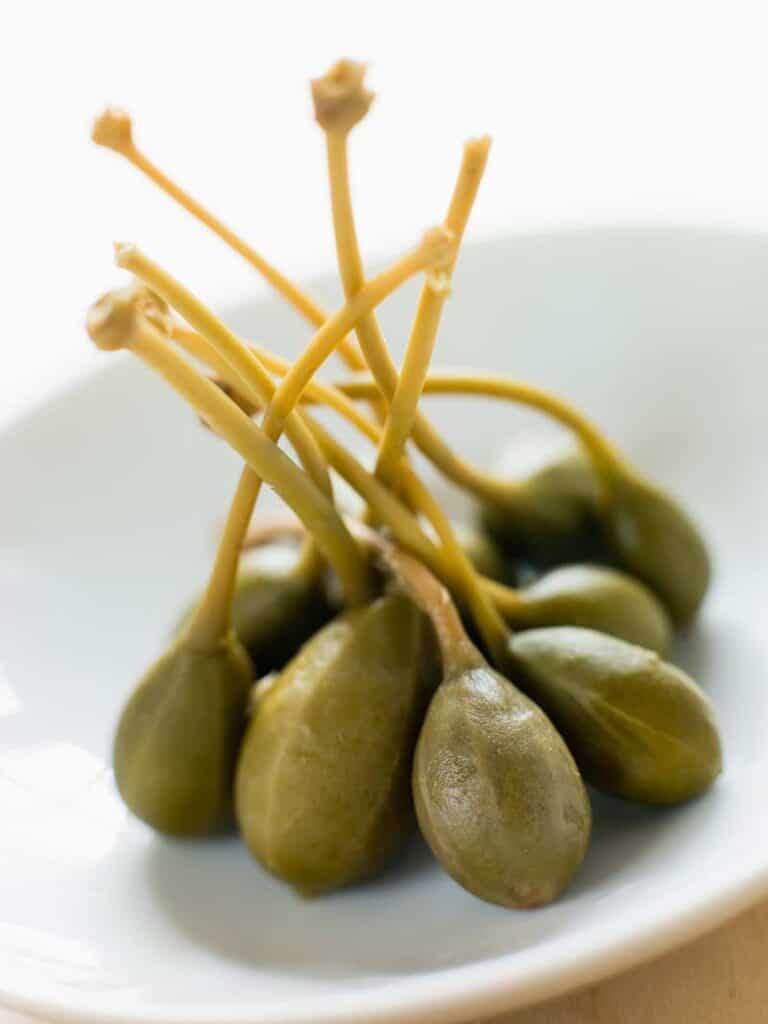 what are caper berries?
Believe it or not, but technically, caper berries are green, unopened flower pods. These flower pods belong to the caper plant called capparis spinosa. This plant is native to the Mediterranean region.
Caper berries are neither classified as a fruit nor a vegetable. In short, they're closer to being classified as seeds of the capparis spinosa plant.
Keep an eye out for this amazing plant with stunning white flowers if you're ever in the Mediterranean region. I bet you anything I've most likely walked past it during my visit to Cefalu.
can you eat capers raw?
It is not recommended to eat capers raw because they carry an incredibly bitter taste. Therefore, as a result, caper berries are cured or pickled in a vinegar brine or a salt brine. In other words, you should only eat them once they have been treated.
If you enjoy pickled food, you can also try making my homemade pickled recipes:
pickled cabbage and red onion slaw
what do capers taste like?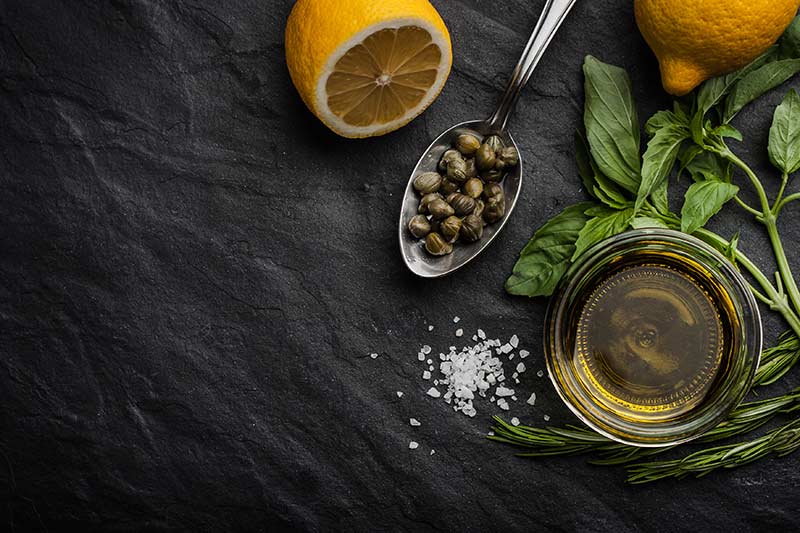 Capers have a sharp, salty and acidic taste. For some people, this flavor can be too overwhelming. The salty and acidic flavor is derived from the brine. Hence, if the brine is too salty, the capers will absorb the salt and the flavor can become too intense.
Others have described the flavor of capers as lemony or vinegary. Again, if you add herbs to the brine, it can change the flavor completely.
The larger capers (usually with the stems attached) carry a milder flavor in comparison with the smaller ones.
As far as the smell, the aroma of caper berries has been compared to that of the pungent aroma of small pickled onions.
what do capers taste similar to?
Capers taste similar to many ingredients. When you consume them straight from the jar, they taste most similar to green olives.
However, when cooked or paired with other ingredients, you can compare their taste to many substitutes. Check out these 7 capers alternatives below.
what can substitute for capers in chicken piccata?
There are two best alternatives for capers in a chicken picatta recipe: fresh thyme or green olives.
Can You Substitute Capers For Olives?
In conclusion, the answer is, absolutely. In fact, the two are almost interchangeable due to similar flavors from the brine.
Are Capers And Peppercorns The Same?
No they are not. They only look similar, because they are both small and round, especially when referring to the small variety caper berries.
However, they completely differ in taste and texture. Peppercorns have a peppery flavor, and a dried crispy texture.
7 Capers Substitutes
Whether you ran out or loathe them, here are a few ideas that will help you find a substitute for capers when cooking. This list of capers alternatives will give you plenty of ideas!
So, which caper berry substitute are you aiming for? Let me know in the comments section below.