Taleggio cheese is a unique and special treat. If you're a fan of cream cheese, you'll love this cheese with its soft, creamy texture, making it perfect for spreading on bread or crackers. Keep on reading to find a suitable taleggio cheese substitute.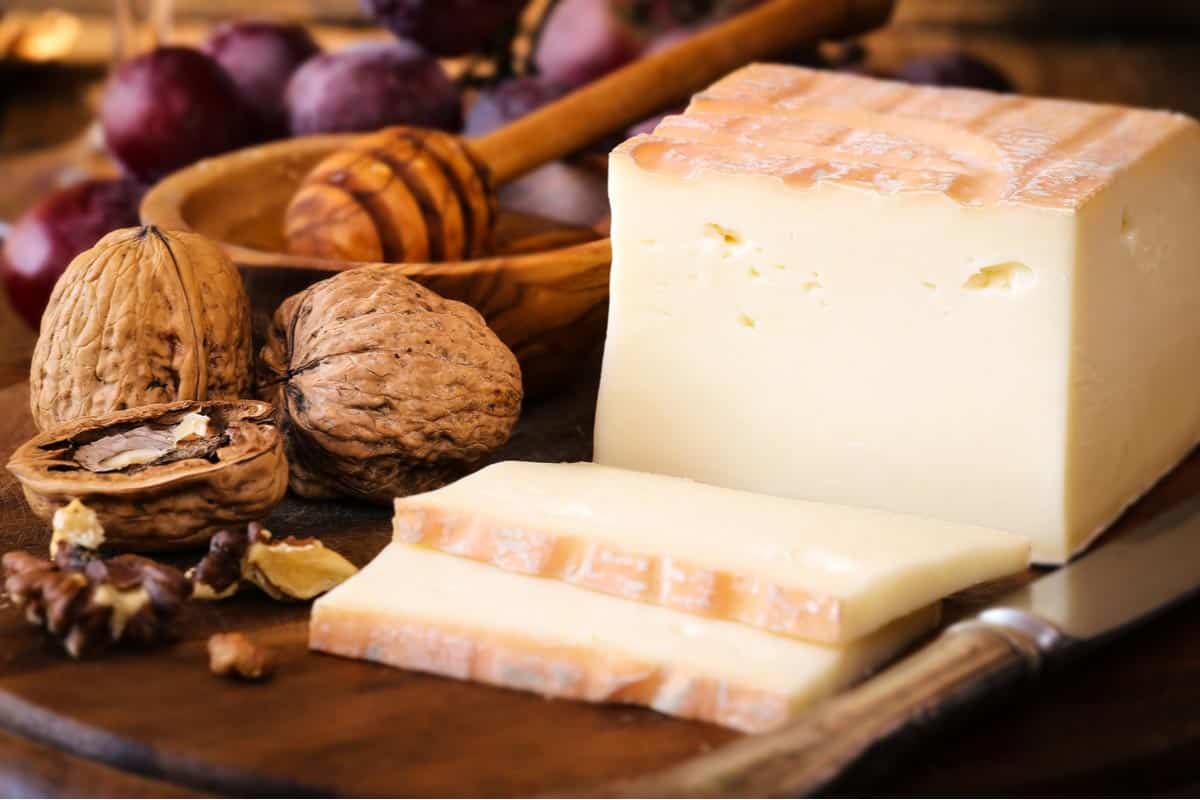 What we love even more than its delicious flavour, slight tangy taste and pungent smell, is that this Italian cheese melts beautifully. You can't go wrong with dishes like lasagna and quiche when you've got such incredible melting cheeses at hand.
This delicious, creamy cheese can be used in a variety of dishes. However, due to its popularity, it can be difficult to find and can sometimes be expensive. That's why it's important to have a few substitutes on hand so you can always enjoy your favourite dishes.
Taleggio cheese origin
Taleggio is a washed-rind, semi soft cheese that is made in the Lombardy region of Italy. It has a creamy texture, a mild taste and earthy flavour.
This cheese is aged for a minimum of four weeks, but can often be aged for several months. The longer the cheese is aged, the more intense the flavour will be.
Taleggio cheese belongs to the Taleggio Valley in Italy, located near the city of Bergamo in Lombardy, where it has been produced for centuries. Today, this cheese is popular all over the world due to its unique flavour and creamy texture. If you're looking for a cheese that will add some depth of flavour to your dishes, Taleggio is a great option.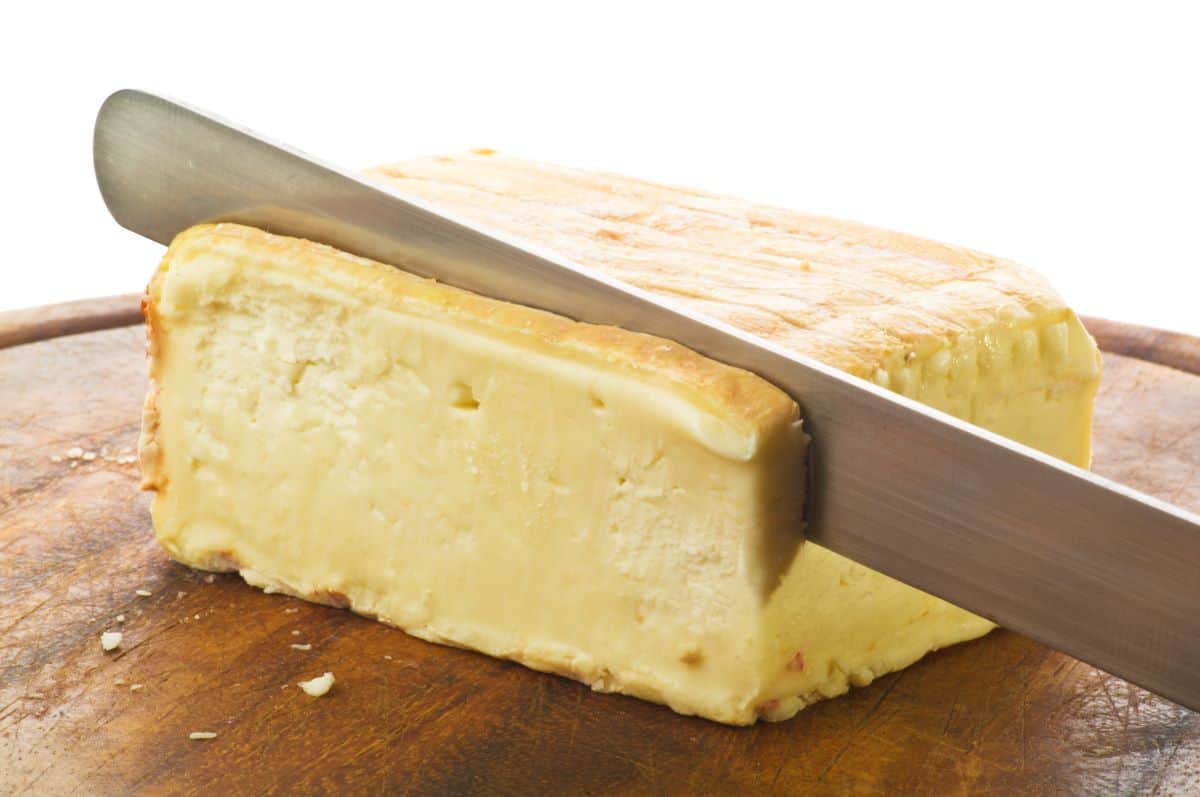 How is Taleggio cheese produced?
One of the most iconic cheeses of Italy, Taleggio is known for its mild and tangy flavor. The production of Taleggio cheese is a delicate process that requires patience to perfect.
It begins by adding rennet to cow's milk and then letting the mixture coagulate. The curds are then cut into small pieces and placed in a mould.
The cheese is then aged for at least four weeks, during which time it is washed with a saltwater solution. This helps to create the characteristic rind of Taleggio cheese.
After ageing, the cheese is ready to be enjoyed.
Taleggio cheese pairs well with a variety of savory dishes and can be enjoyed on its own or as part of a cheeseboard
What pairs well with Taleggio?
The mild earthy flavour pairs well with wine varieties such as Riesling and Gewürztraminer while also complementing dishes that have some sweetness in them – think pork belly served up alongside an Apple sauce-based dish
How long does Taleggio last?
Taleggio can be stored in the refrigerator for up to two weeks. It should be wrapped tightly in plastic wrap or placed in a covered container so that it does not dry out.
How much is Taleggio ?
If you're looking to buy Taleggio, your best bet is to head to a specialty cheese store. You may also be able to find it at some grocery stores or online. The price of Taleggio can vary depending on the store, but it typically costs around $15-$20 per pound.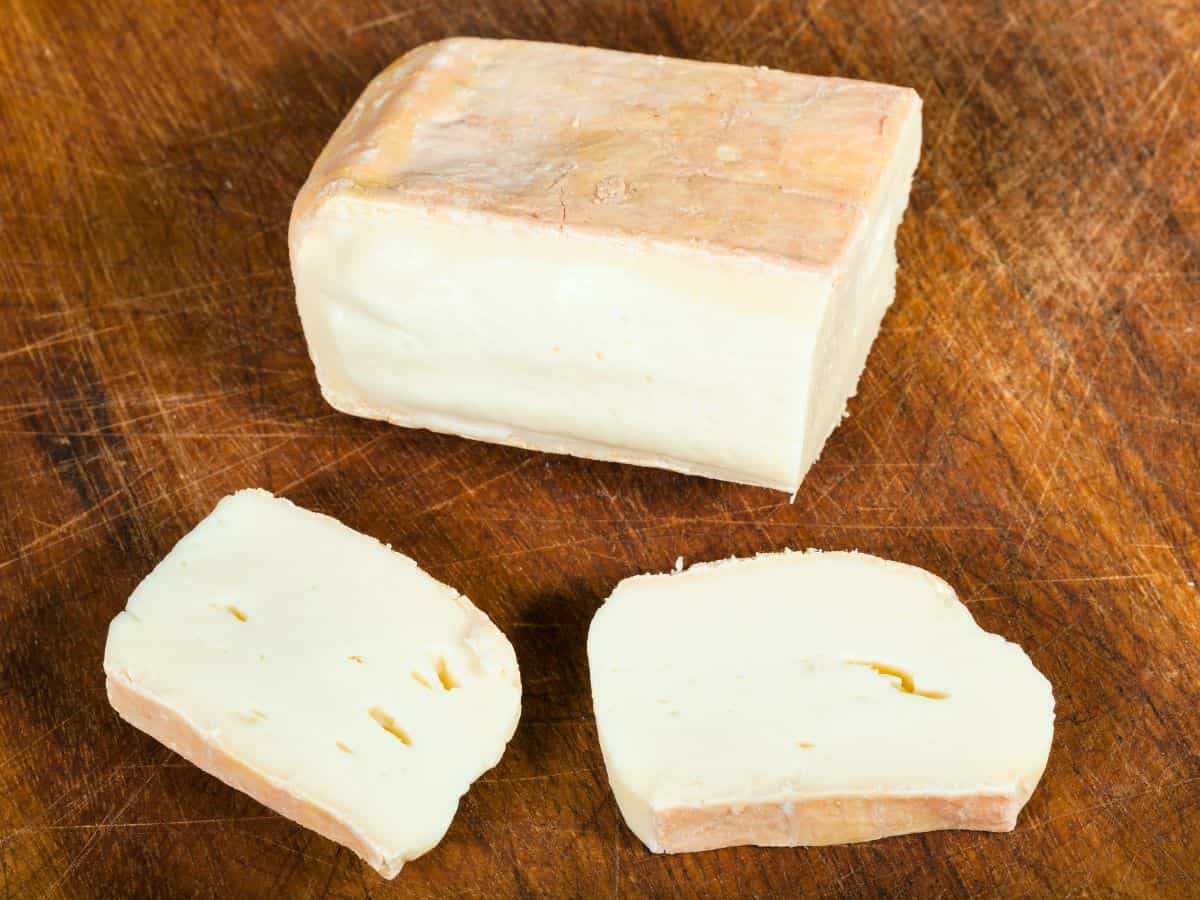 Taleggio cheese's most popular uses
The most popular uses for Taleggio are lasagna and onion tart. However, it can also be used in a variety of other dishes like:
On salads
Taleggio is a great addition to any salad. The mild flavour and creamy texture of the cheese will complement any greens and other ingredients you include in your salad.
In soup
This cheese can also be added to soup to give it a richer flavour. The cheese will melt into the soup and create a creamier texture.
On pasta
Great way to add flavour to your pasta dish. The cheese will melt and create a sauce that will deliciously coat your noodles.
In quiche
A delicious addition to quiche. The flavour of the cheese will complement the eggs and other ingredients in the quiche.
As a topping
A great way to add flavour to crackers, bread, or vegetables. The cheese can be melted and used as a dip or spread, or it can be crumbled and used as a topping.
How to store it
Taleggio cheese can be stored in the refrigerator for up to two weeks. It should be wrapped tightly in plastic wrap or placed in a covered container so that it does not dry out.
10 Taleggio Cheese Substitutes
With flavours ranging from nutty to tangy, you're sure to find a Taleggio cheese  substitute that will complement your dish perfectly. So go ahead and give one of these taleggio alternatives a try the next time you're in the mood for something cheesy.
Popular Taleggio recipes
Grilled figs with Taleggio cheese
Who doesn't love grilled fruit? But there's something about the sweetness of the figs combined with the smoky flavour of the grill that just takes things to a whole new level.
And when you add in some creamy Taleggio cheese? Heaven! Just make sure to get the cheese nice and melty so that it really melds with the figs.
I like to serve this dish as an appetizer, but it would also make a great side or even a main course. So fire up the grill and give it a try! You'll be glad you did.
Artichoke Risotto with Taleggio Cheese
This Artichoke Risotto with Taleggio is the perfect meal for a date night in! It's easy to make, but looks and tastes like you slaved over it for hours. Plus, it's full of delicious, comforting flavours that are sure to please your special someone
Mushroom Pappardelle with Taleggio
I am a big fan of Italian pasta dishes, and this Mushroom Pappardelle with Taleggio Cheese is one of my favourites. It is a very simple dish to make, but the flavours are complex and really delicious. The pappardelle pasta is a great choice for this dish because it has a wide surface area that allows the sauce to cling to it well.
Baked potato with bacon, taleggio, and leek
This dish is the perfect example of comfort food. The potatoes are soft and fluffy on the inside, and the bacon and cheese give them a delicious crispy topping.
The leeks add a touch of sweetness, and the whole dish is hearty and filling. It's the perfect meal for a cold winter's night. And because it's so easy to make, it's perfect for busy weeknights as well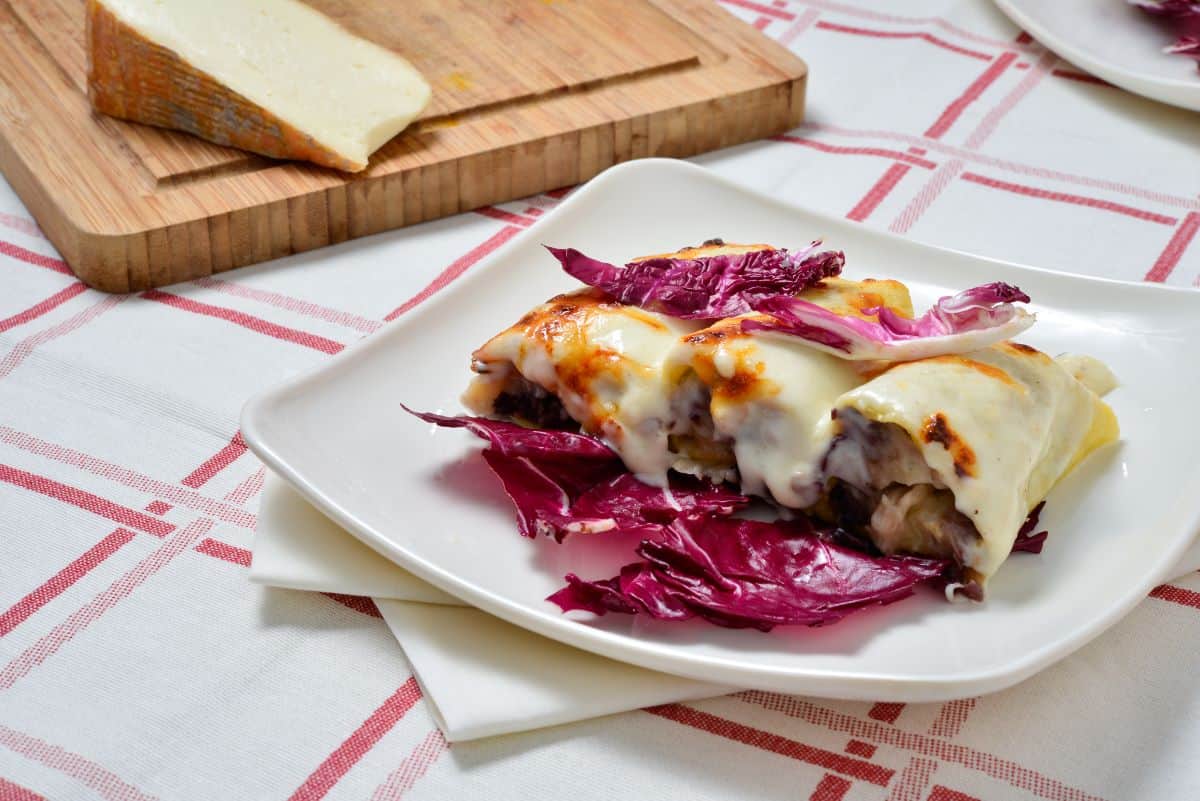 3 Taleggio substitutes recipes
Pork fillet with a creamy camembert sauce. This dish is a twist on the classic pork tenderloin with a creamy camembert sauce. I substituted Taleggio for the camembert and it was delicious.
Pumpkin and feta salad. If you're looking for a fun and easy way to change up your salad game, look no further than this recipe for pumpkin and feta salad. This dish is packed with flavour, thanks to the creamy feta cheese and the savoury roasted pumpkin. And it's also super simple to make. Simply substitute Taleggio for the feta, and you're good to go.
Vegan spinach and ricotta rotolo. This dish is my vegan substitute for the classic Italian spinach and ricotta rotolo. I've used Taleggio in place of ricotta, and it works really well.
Do you have any favourite Taleggio cheese recipes? Share them in the comments below!