What do you do when a recipe calls for fresh or dried tarragon but don't have any on hand? This definite guide will show you the best tarragon substitute for each different application and recipe.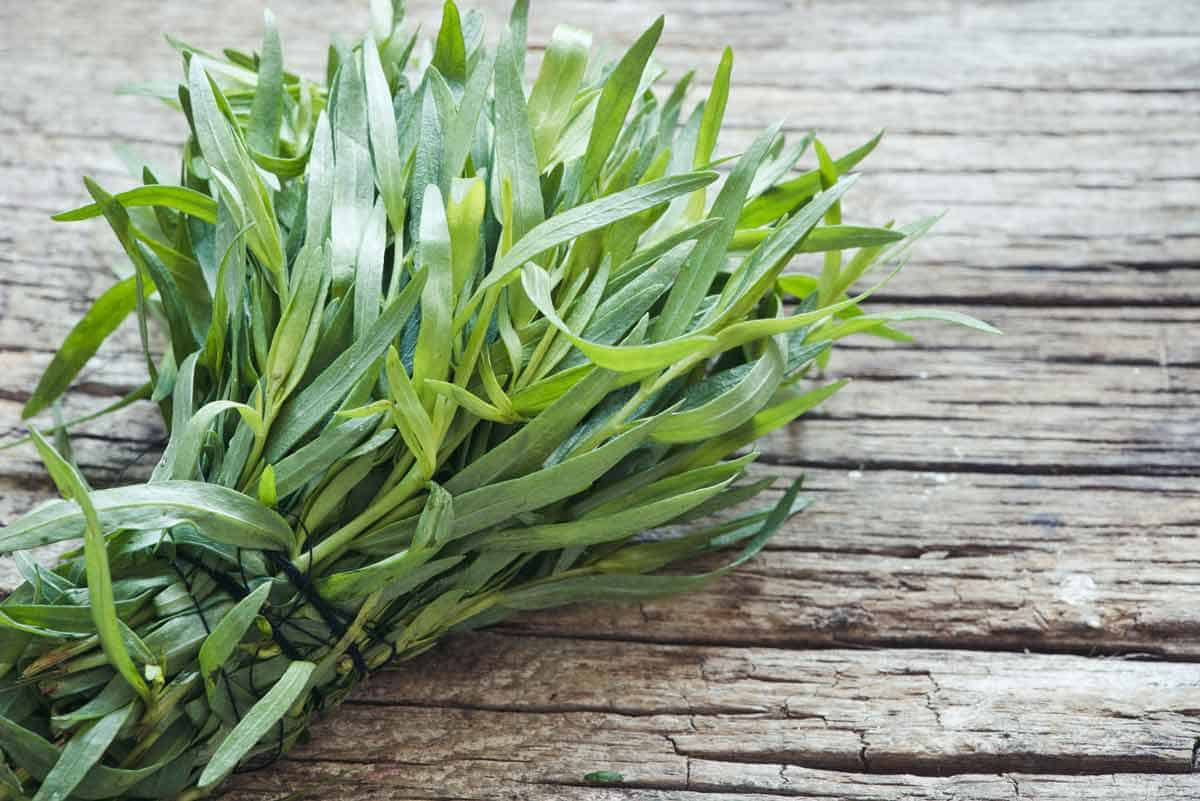 What is Tarragon?
Tarragon is an aromatic herb in the sunflower family, sporting long, slender leaves with a distinctive anise/licorice taste. The French variety, also called estragon, is the most coveted for its robust flavor.
Tarragon has notes of pine and mint and is a fixture of French cuisine, essential for fines herbes, béarnaise sauce, and vinaigrettes. Its bite pairs excellently with poultry, seafood, eggs, and vegetables.
Reasons You May Need a Substitute
Allergies - Tarragon can cause reactions for those allergic to plants like marigolds.
Avoiding anise flavor - Some dislike its potent licorice taste.
Unavailability - Tarragon is rarer than other herbs at shops.
Freshness - Dried tarragon loses potency faster.
Cost - Tarragon is pricier than replacements like basil.
The Best Fresh Tarragon Substitutes
1. Fresh Basil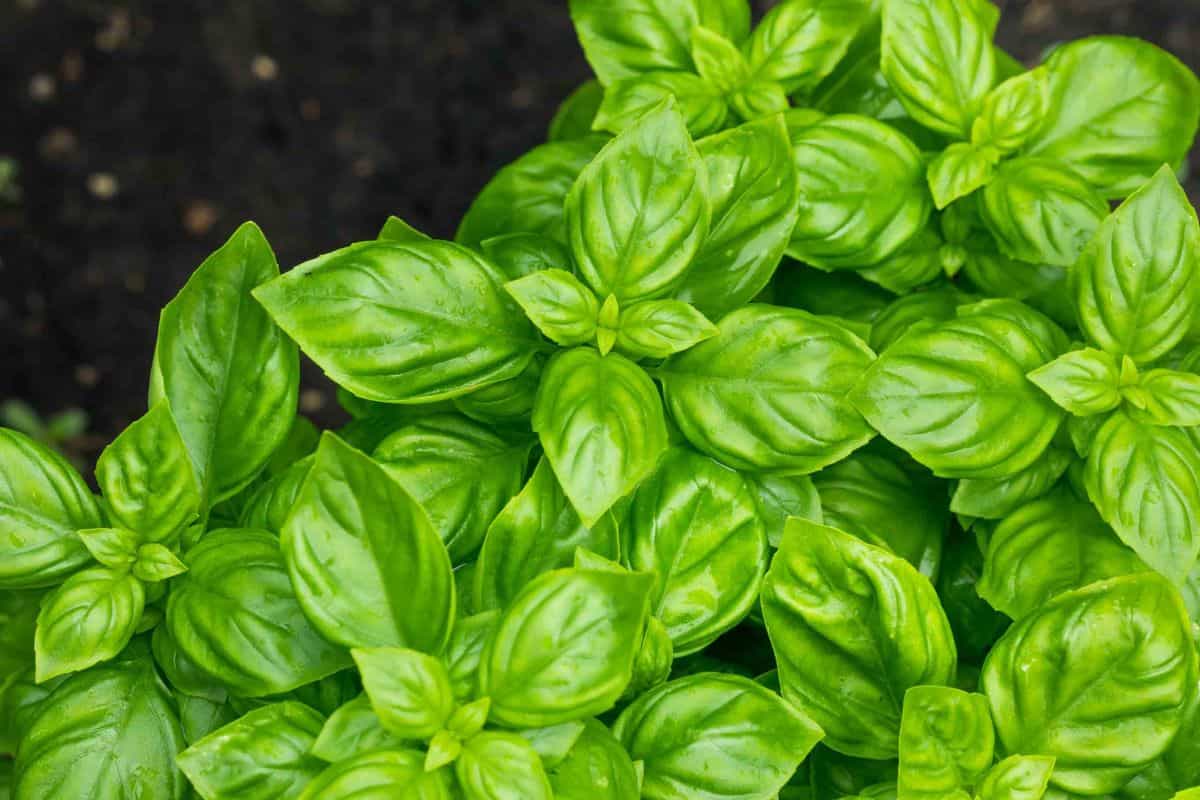 Why it works: Fresh basil is the most common tarragon understudy with a faint anise flavor. Use 2x the amount of basil to match tarragon's punch.
Example dishes: pesto, dressings, chicken, tomatoes
Measurement guidance: Replace 1 tablespoon of fresh tarragon with 2 tablespoons of fresh basil.
2. Dill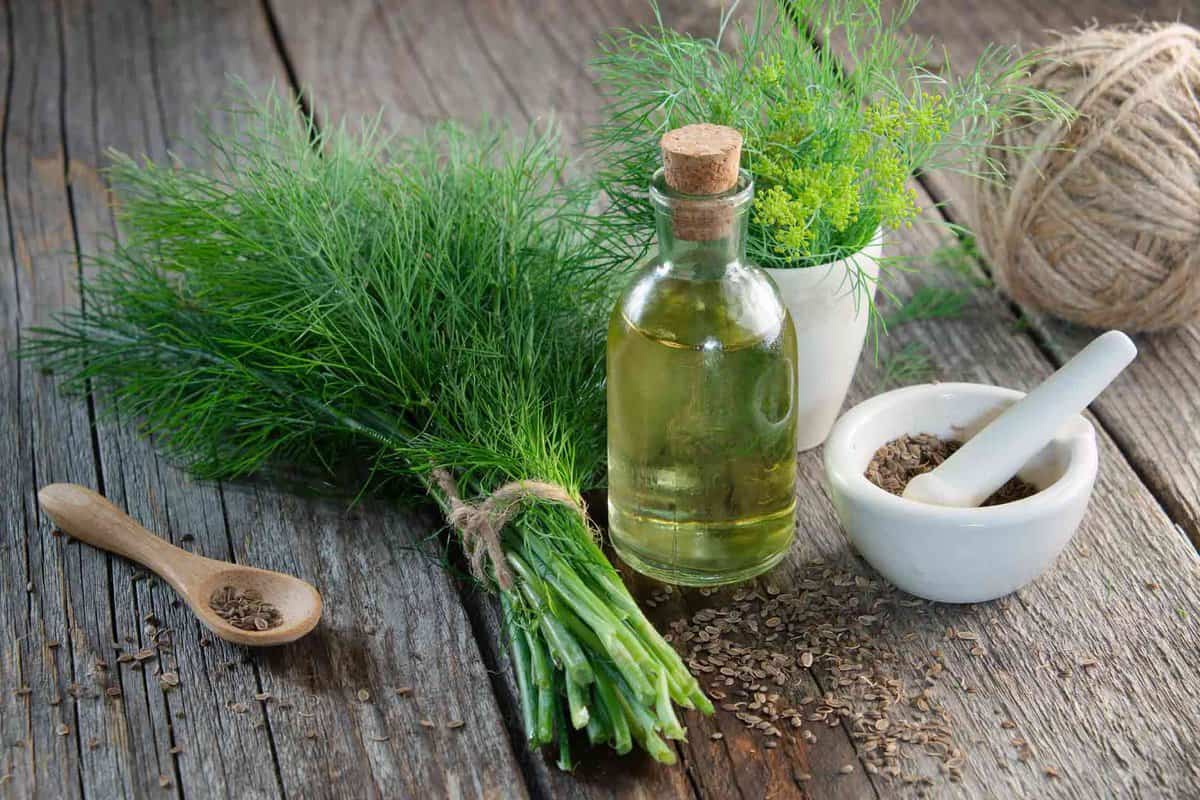 Why it works: Dill has grassy earthiness offset by licorice notes similar to tarragon.
Example dishes: fish, potatoes, salads, tartar sauce
Measurement guidance: Use an equal amount of fresh dill as a 1:1 tarragon substitute.
3. Oregano
Why it works: Oregano contains antioxidants and hints of licorice aroma that emulate tarragon.
Example dishes: salad dressings, chicken, sauces, omelets
Measurement guidance: Replace 1 tablespoon of fresh tarragon with 1 teaspoon of fresh oregano.
4. Marjoram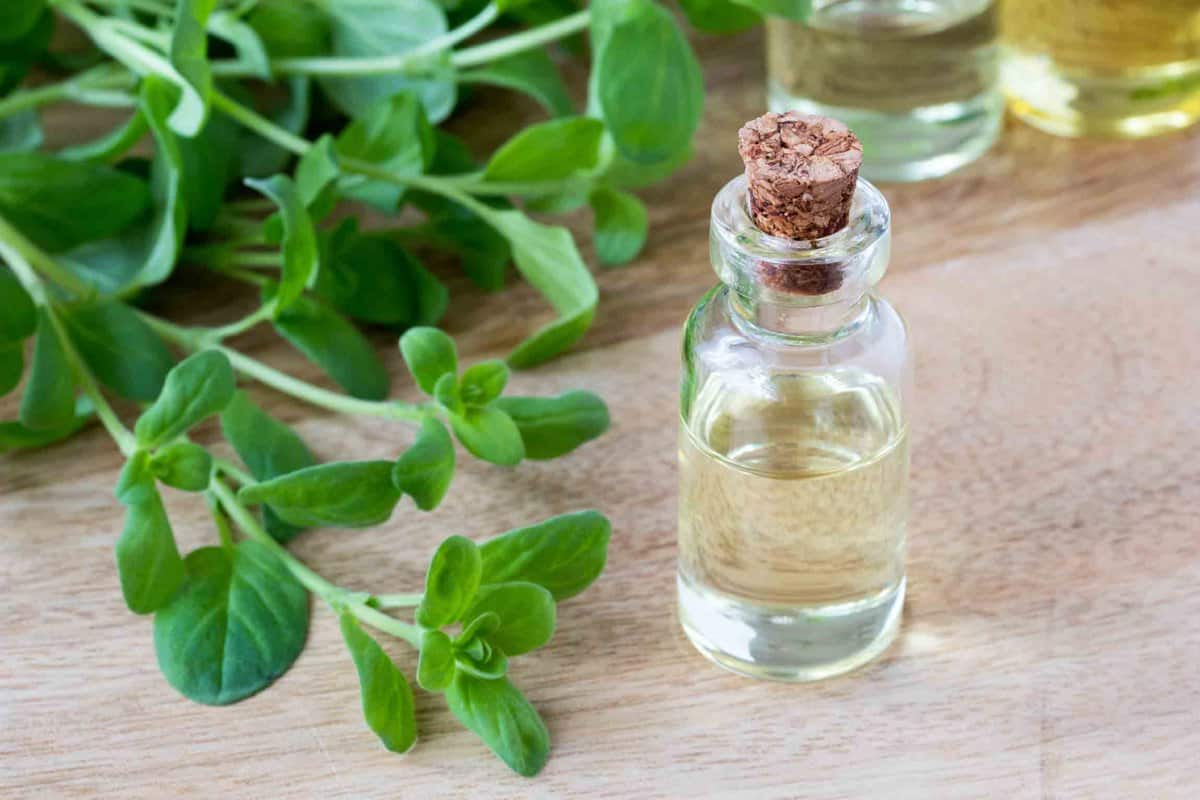 Why it works: From the oregano family, this subtle anise taste fills in for tarragon nicely.
Example dishes: vinaigrettes, fish, poultry, veggies
Measurement guidance: Swap equal amounts of fresh marjoram and tarragon.
5. Chervil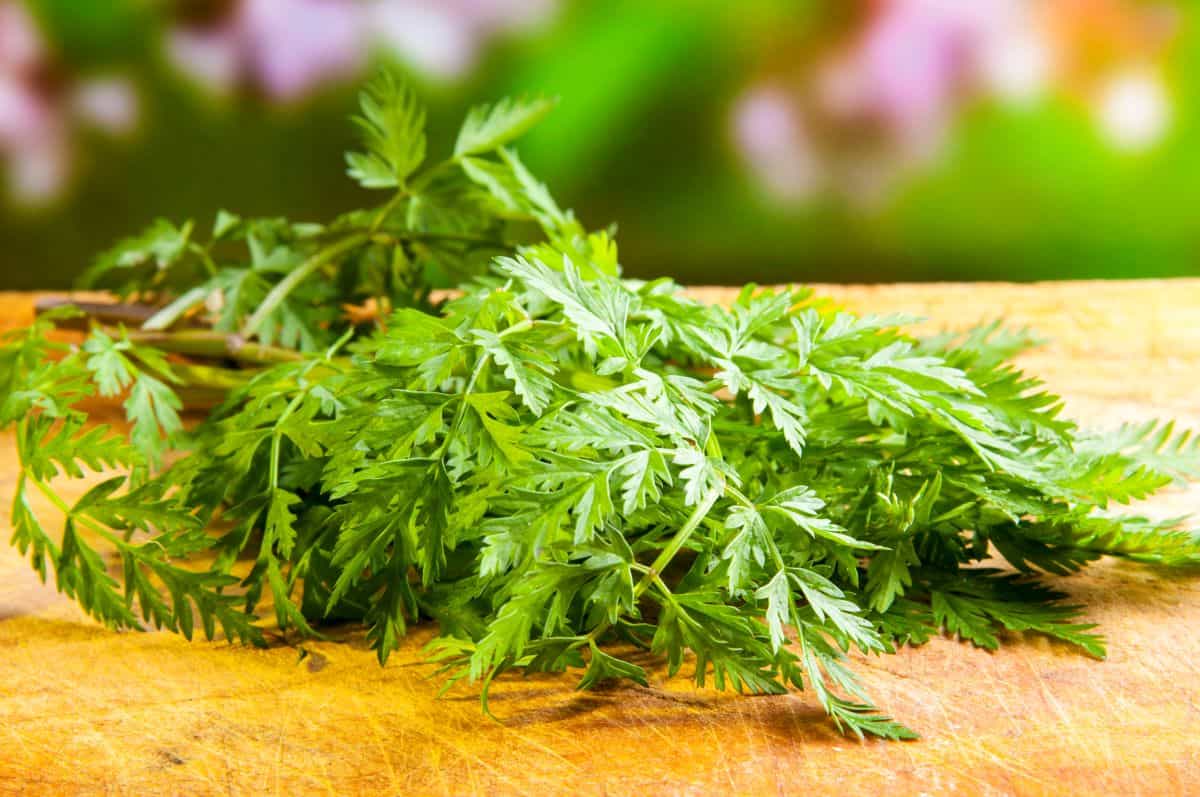 Why it works: This French herb also offers light licorice notes related to parsley.
Example dishes: soups, salads, cheese, eggs, seafood
Measurement guidance: Use a 1:1 ratio when replacing fresh tarragon with chervil.
6. Fennel or fronds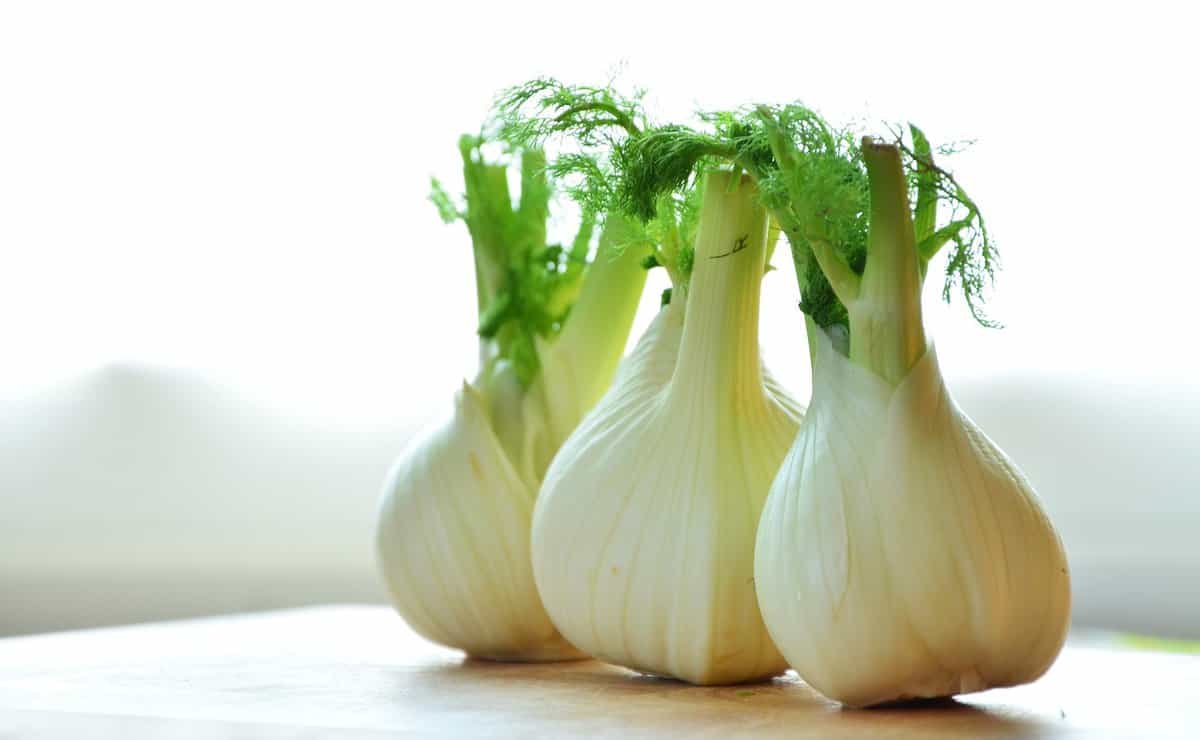 Why it works: All parts of the fennel bulb contain an anise tang to mimic tarragon.
Example dishes: pasta dishes, salad dressings, fish
Measurement guidance: Replace 1 tablespoon of fresh tarragon with 1 tablespoon of fronds or 1 tsp grated fennel bulb.
7. Anise seed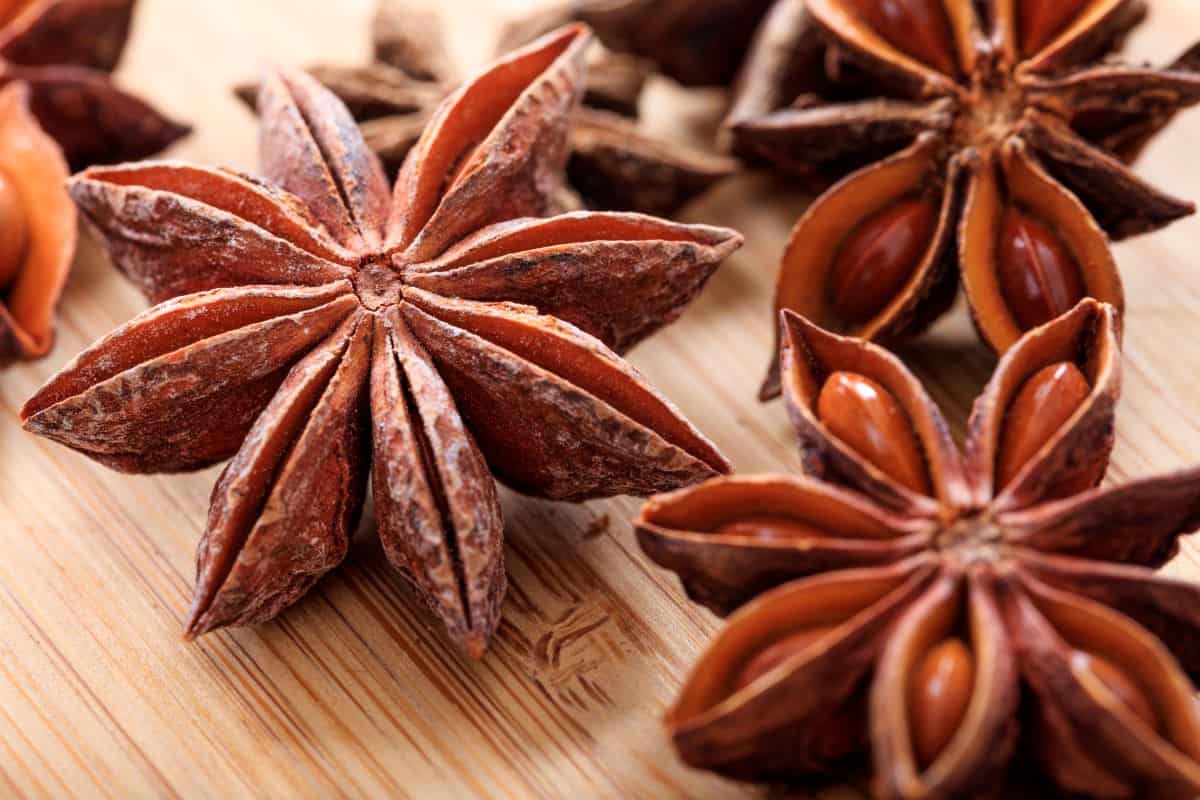 Why it works: This powerful seed has a potent licorice punch to swap for tarragon.
Example dishes: sauces, salad dressings, pasta dishes, vegetables
Measurement guidance: Instead of 1 tablespoon of fresh tarragon, use 1⁄4 tsp anise seed.
8. Fennel seeds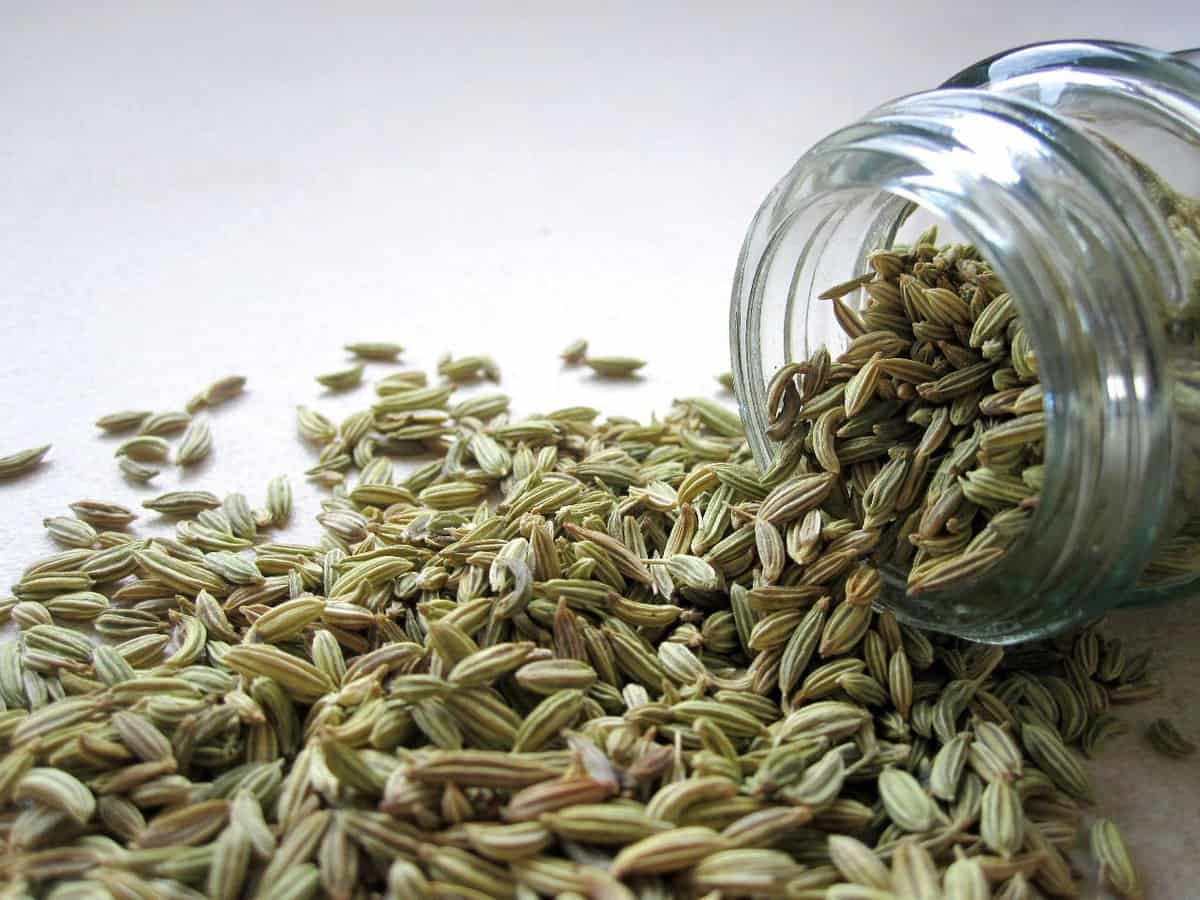 Why it works: Fennel seeds offer a similar sweet licorice essence related to anise.
Example dishes: sauces, roasts, vegetables, breads
Measurement guidance: Substitute 1⁄4 to 1⁄2 tsp fennel seed for every 1 tablespoon of fresh tarragon.
9. Parsley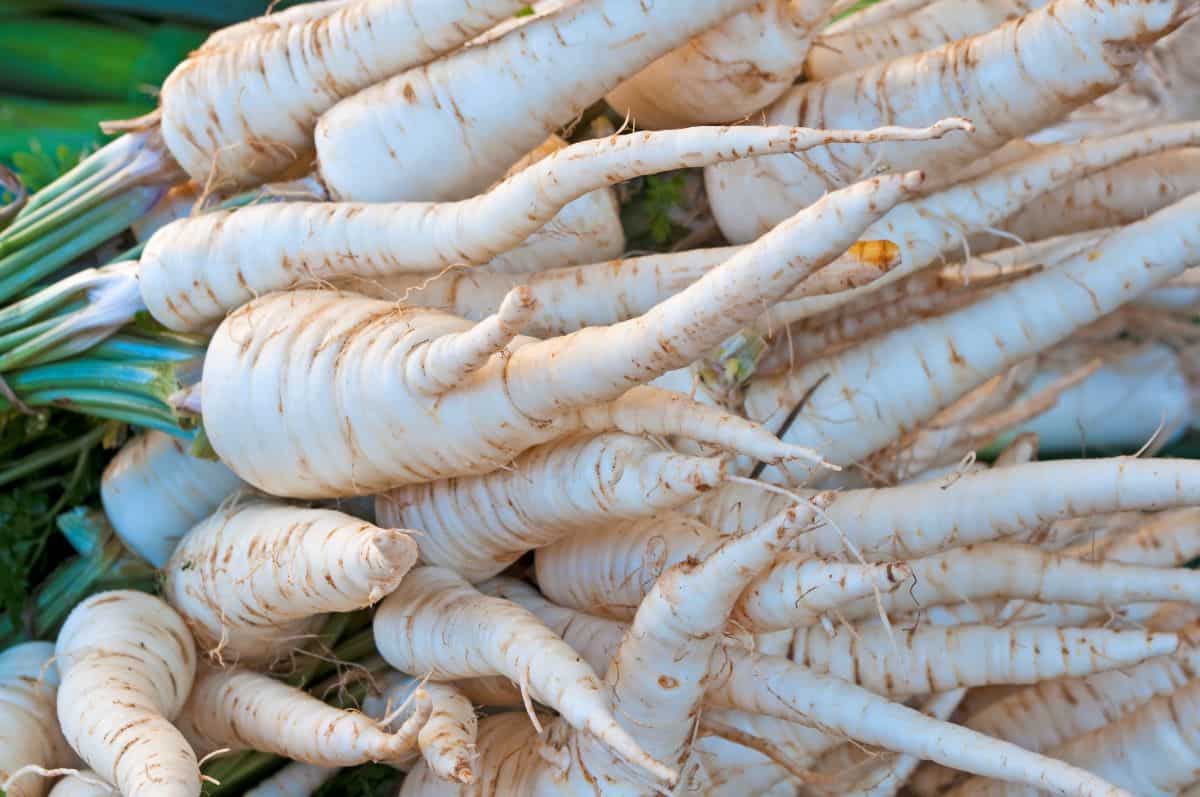 Why it works: The fresh, grassy taste of parsley works in lighter dishes needing a hint of herbaceousness.
Example dishes: salads, dressings, fish, chicken, pasta dishes
Measurement guidance: Replace 1 tablespoon of fresh tarragon with 1 tablespoon of fresh parsley.
10. Cilantro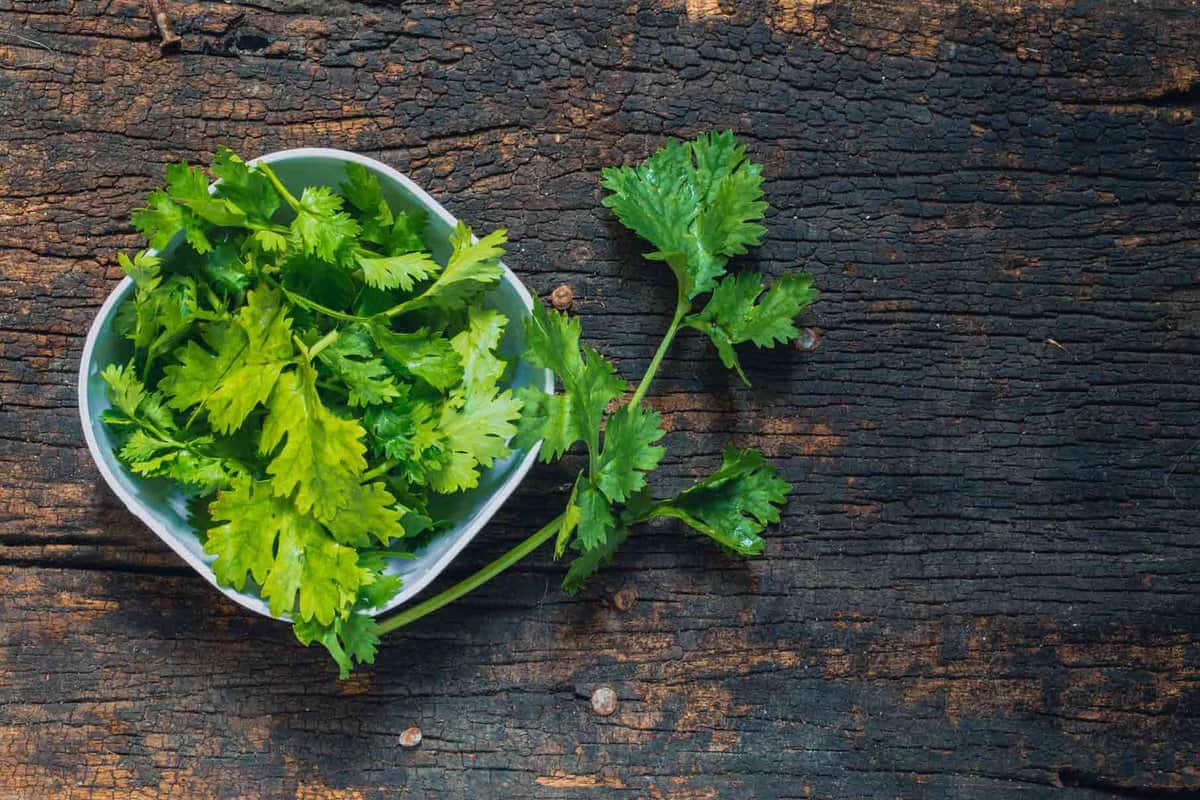 Why it works: The bright, citrusy flavor of cilantro can fill in for tarragon's freshness.
Example dishes: salsas, dressings, Thai and Indian cuisine
Measurement guidance: Use equal amounts of cilantro instead of tarragon.
The Best Dried Tarragon Substitutes
11. Dried dill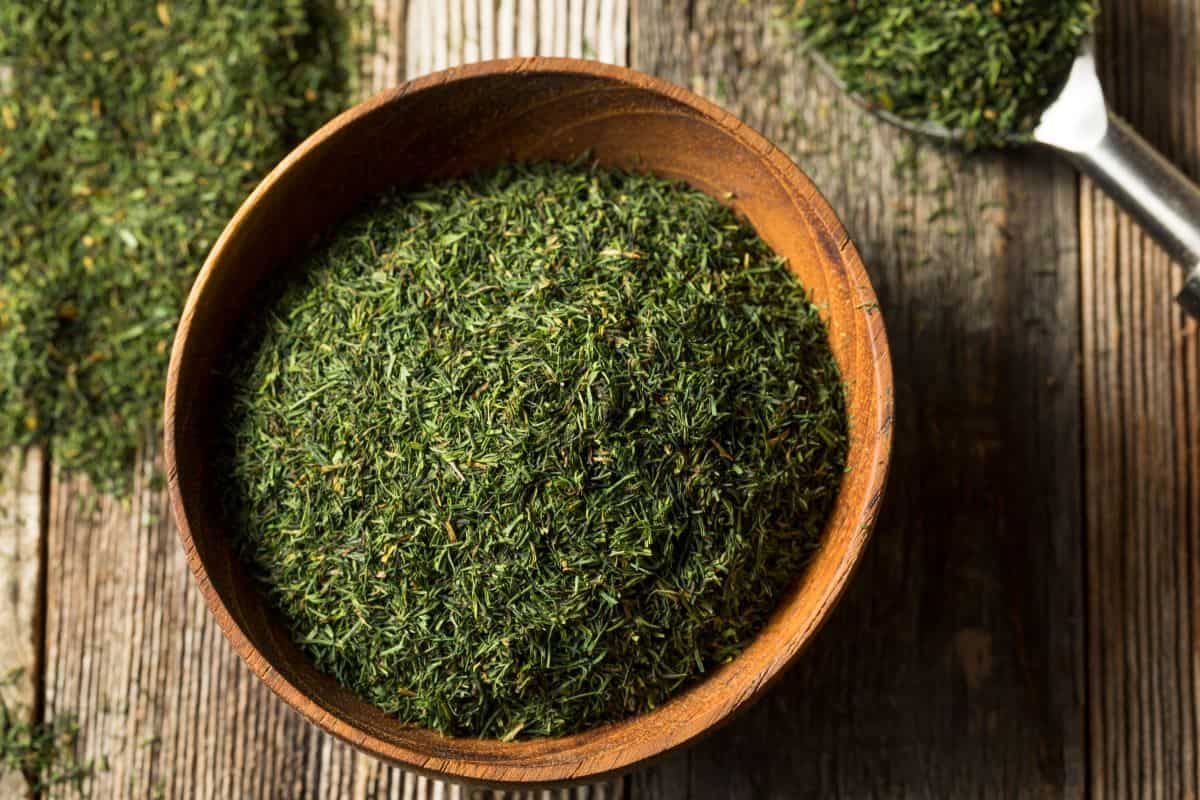 Why it works: This dried herb retains hints of anise that mirrors dried tarragon.
Example dishes: casseroles, salad dressings, breads
Measurement guidance: Use a 1:1 ratio, swapping dill and dried tarragon.
12. Dried basil
Why it works: With subtle licorice flavor in its dried form, basil works well in cooked applications.
Example dishes: pasta sauces, pizza, tomato dishes, soups
Measurement guidance: Replace 1 teaspoon of dried tarragon with 1 teaspoon of dried basil.
13. Dried oregano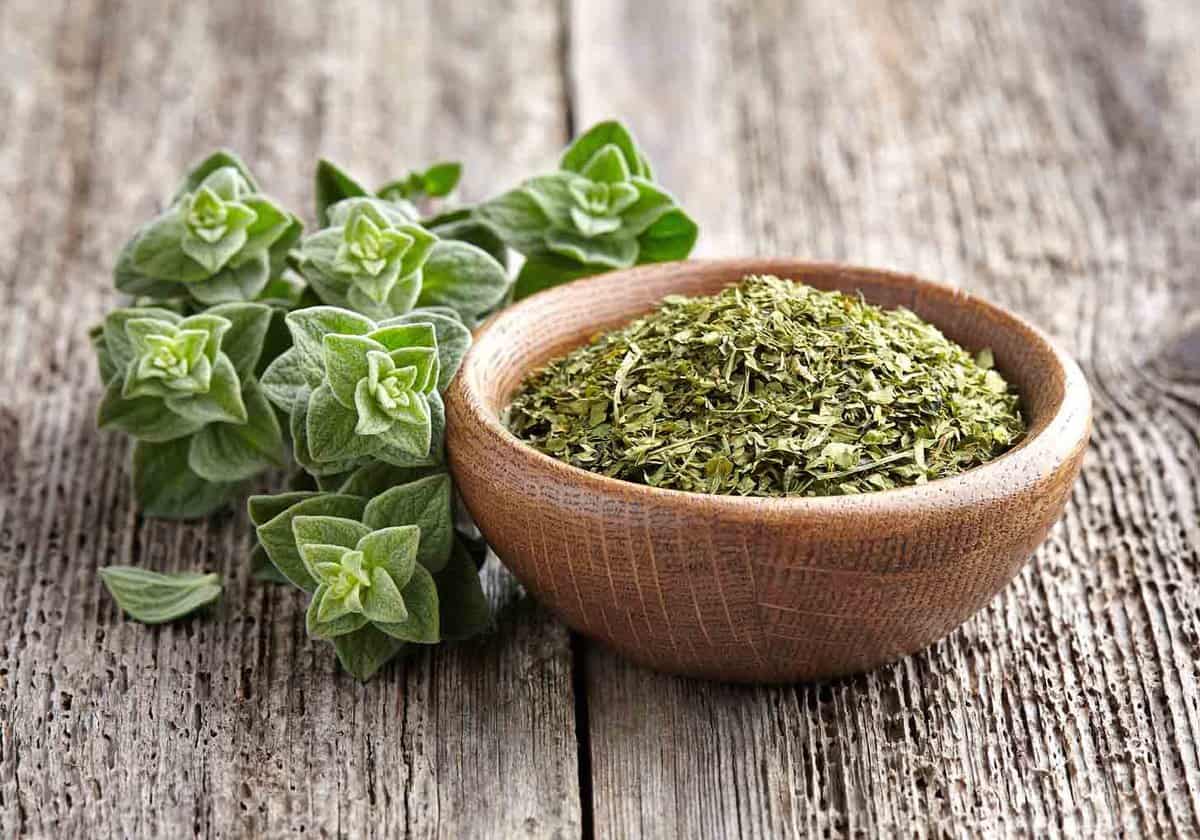 Why it works: The drying process concentrates on oregano's woody, tarragon-like notes.
Example dishes: roasted vegetables, meat rubs, sauces
Measurement guidance: Use half as much dried oregano as dried tarragon called for.
14. Dried marjoram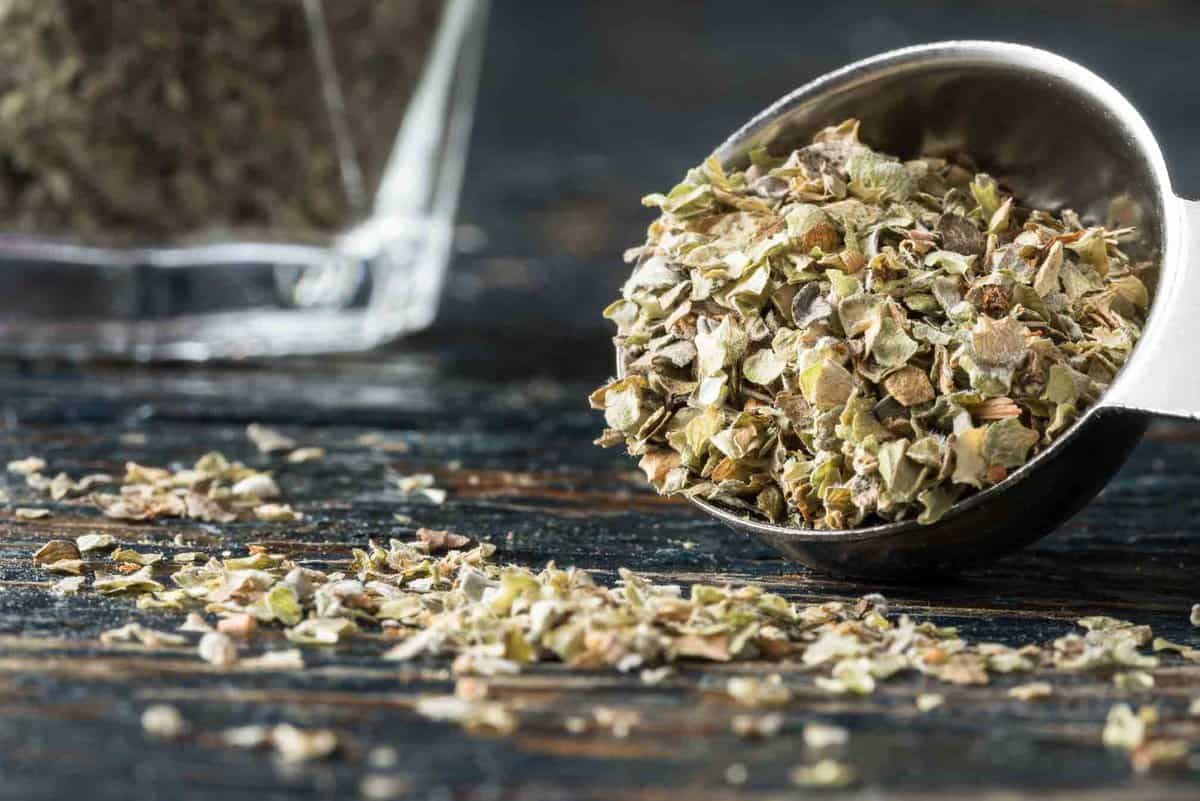 Why it works: Marjoram dries well, retaining an anise-like quality.
Example dishes: stews, dressings, herb blends
Measurement guidance: Substitute dried marjoram 1:1 for dried tarragon.
15. Anise seeds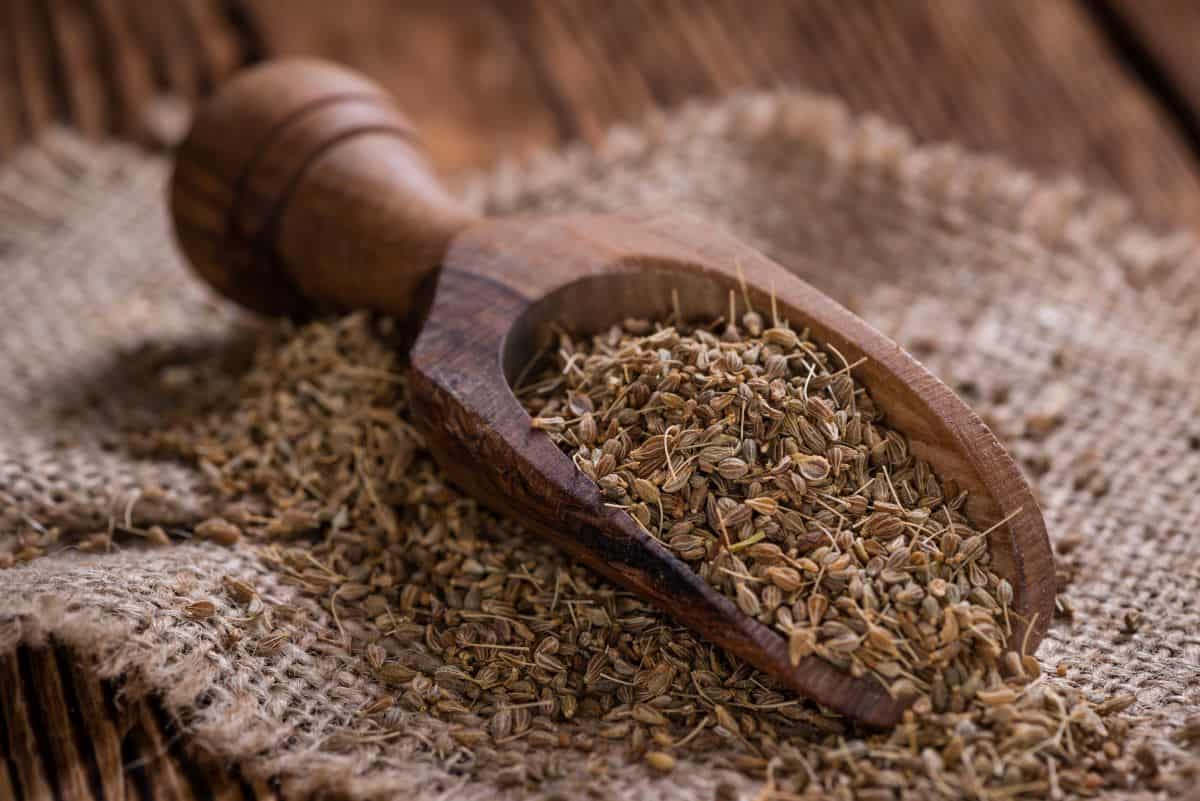 Why it works: This seed imparts 10x the licorice intensity of tarragon. A pinch goes a long way.
Example dishes: sauces, baked goods, salad dressings
Measurement guidance: Use 1/8 teaspoon anise seeds instead of 1 teaspoon dried tarragon.
Tips for Using Tarragon Substitutes
Add a pinch of lemon zest or a squeeze of lemon juice - The brightness from citrus can help elevate understudy herbs and bring vibrancy reminiscent of fresh tarragon. Start with a pinch of finely grated zest or a teaspoon of juice. Taste and adjust acidity as needed.
Use good quality olive oil - High-quality extra virgin olive oil allows the flavor of herb substitutes to shine through clearly. Its fruity notes intermingle pleasantly with herbs. Save heavy, greasy oils for another use.
Add a dash of Pernod or Ouzo - These anise-flavored liqueurs can reinforce that missing licorice flavor when substituting tarragon. Use sparingly - a teaspoon or less per dish. They are very potent.
Let substitute flavors meld - When time allows, let dishes like marinades, sauces, and slow cooker or overnight omelets sit to let substitute herbs mingle and permeate the dish more thoroughly.
Use more herbs rather than less - Don't be shy with your stand-in herbs. More is often better to reinforce flavor since you are missing tarragon's unique punch. Taste and adjust as you go.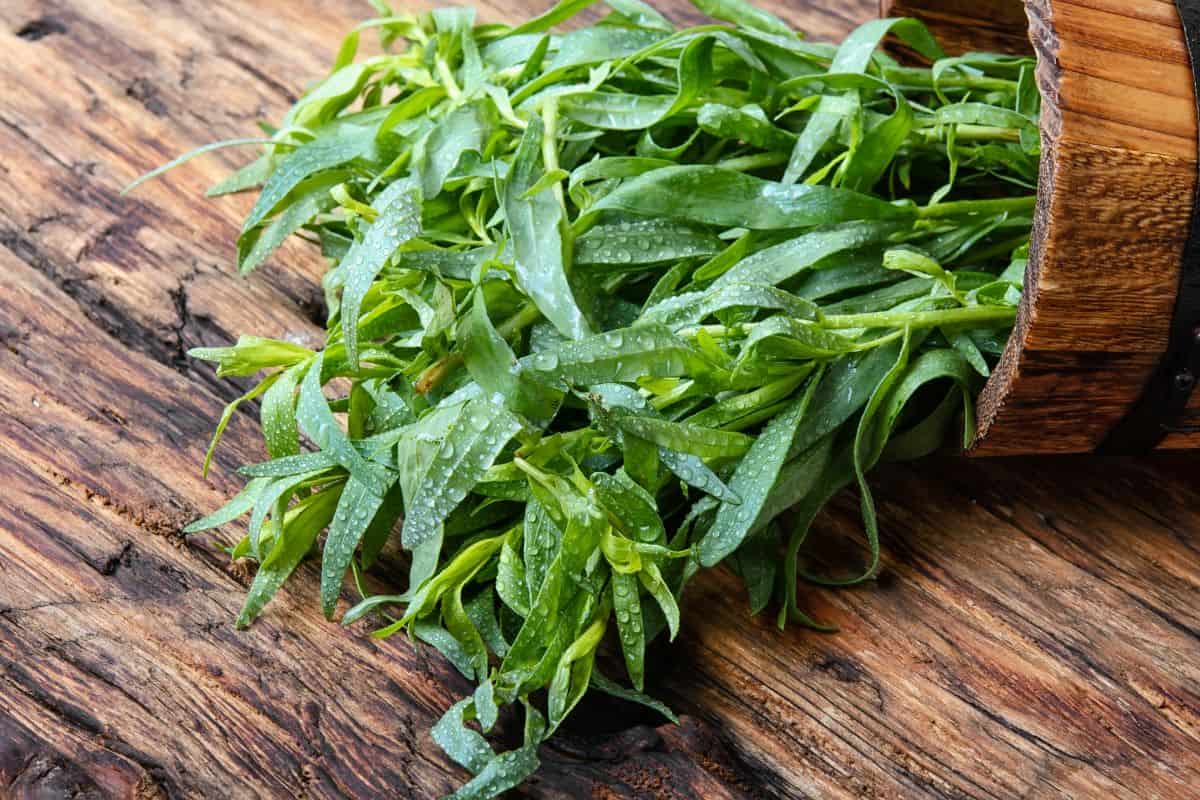 Common Dishes That Use Tarragon
Discover traditional uses for tarragon and how to substitute it flawlessly.
Béarnaise sauce: This classic French sauce starts by reducing wine vinegar, tarragon, shallots, and peppercorns to extract flavor. The sauce base is then emulsified with egg yolks and butter, adding more fresh tarragon for a licorice flavor. Fresh tarragon substitute: Replace with chervil or increase the parsley and basil. Chervil offers a light anise taste, while parsley and basil add herbaceousness.
Tartar sauce: Traditionally, this creamy sauce contains mayonnaise as a base and chopped gherkins, capers, onions, and herbs like tarragon to provide a tangy flavor contrast to fried seafood. Fresh tarragon substitute: Substitute parsley, dill, or fennel fronds instead to provide color and herbal notes. The acidity of lemon juice also mimics tarragon.
Fines herbes: This classic French herb blend combines parsley, chives, chervil, and tarragon, often in equal parts. It is used as a seasoning for mild flavors. Best tarragon substitute: Omit tarragon and use additional parsley, chervil, and chives to compensate for the missing component. Basil also substitutes well.
Salad dressings: Tarragon brightens up creamy salad dressings by infusing vinaigrettes at the end with chopped fresh tarragon or tarragon-infused vinegar. Dried tarragon substitute: Basil, dill, and oregano can all provide brightness when finishing dressings instead of tarragon.
Herb-roasted chicken: Whole chicken or pieces are generously seasoned under the skin and in the cavity with fresh tarragon before roasting for intense flavor. Fresh and dried alternatives: Substitute marjoram, dill, or basil butter under the skin and stuff the cavity with lemon wedges and alternative herbs.
Seafood dishes: Tarragon is widely used in seafood dishes as it pairs nicely with the delicate flavor. It may be used in court bouillons for poaching, tossed with fish before baking, or blended into seafood sauces. Perfect tarragon substitute: Fennel, parsley, or cilantro all complement seafood beautifully. Use them chopped raw or blended into sauces.
Deviled eggs: Tarragon contributes earthy flavor and vibrant green flecks of color as a filling ingredient for deviled eggs, along with mayonnaise and mustard. Tarragon substitute: Use a pinch of fennel seed or dried dill weed to substitute seasoning in the egg filling for concentrated flavor.
Compound butter Softened butter is beaten with chopped tarragon and sometimes lemon juice or zest to create a flavored butter. It is served atop steaks, seafood, and vegetables. Tarragon replacement: Fold in basil, oregano, marjoram, or the fennel fronds instead as the herb element to create a flavored butter.
Salad greens: Fresh tarragon leaves are torn or chopped to add flavor and color contrast when tossed with salad greens. Baby spinach and butter lettuce pair well. Tarragon alternative: Shredded fennel bulb and chopped basil make flavorful and textured fresh additions to salad greens.
Potato dishes: Mashed potatoes take well to being flavored with tarragon butter. Tarragon also seasons potato salads nicely. Fresh or dried tarragon substitute: Fold marjoram, dill, or fennel leaves into potato dishes instead to add flavor.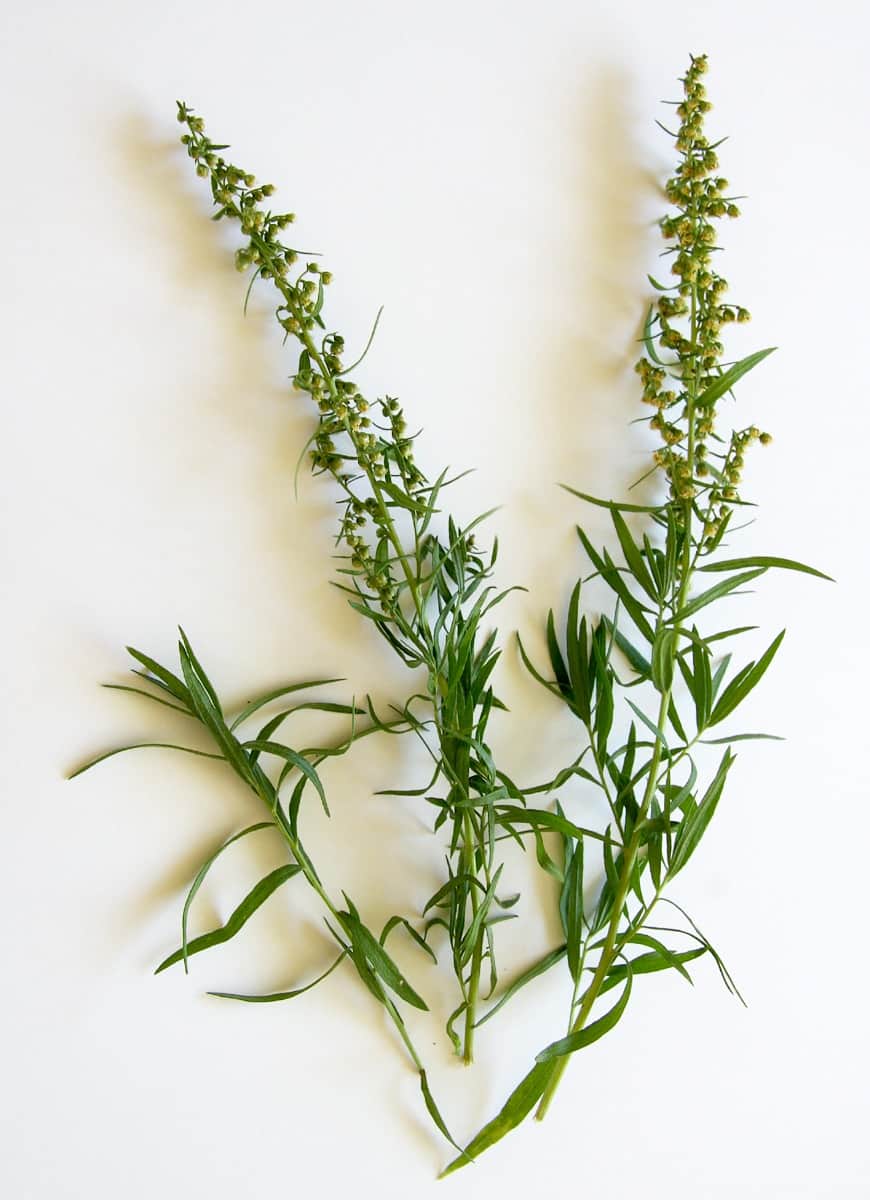 French Tarragon vs Russian Tarragon
With its anise-tinged flavor profile, tarragon is a versatile herb that enhances many recipes, especially poultry and vegetable dishes in French cuisine. However, there are two main varieties - French and Russian tarragon. Understanding their differences is key when a recipe calls for tarragon or when substituting.
French tarragon, also called German tarragon or estragon, is the variety most coveted for cooking. With long, slender leaves and a pronounced licorice taste, it contains high levels of essential oils like methyl chavicol, eugenol, and estragole, giving it its distinct flavor. These compounds deliver a bold licorice taste and aroma that sings when paired especially with chicken, fish, eggs, and sauces like béarnaise.
Russian tarragon, on the other hand, is more bitter-tasting with weaker licorice flavors. It has higher levels of acetaldehyde and lower concentrations of the essential oils that provide true tarragon's gusto. Russian tarragon can work well for some applications, like herbal vinegar. But for cooking, it pales compared to French tarragon, especially when dried.
When a recipe calls for tarragon, it almost always refers to French tarragon. If you can only access the Russian version, be prepared to use more significant quantities to extract flavor. Even then, the licorice taste will be much fainter.
Likewise, when a recipe calls for dried tarragon, it will assume the dried French herb. The latter dries well, retaining its oils and characteristic tarragon flavor. Its Russian counterpart loses much of its weaker licorice flavors once dried. Substituting the dried Russian herb in a recipe can render dishes lacking the anise taste they need. In this case, you would also need a hearty dose of anise or fennel seed to compensate for the loss.
So when embarking on your tarragon adventures, seek French tarragon for the true, authoritative taste that has earned tarragon its place as a darling of French cuisine. With its complex licorice notes, you'll be transported to Provence with each bite!
What can I use if I don't have tarragon?
The best fresh tarragon substitutes are basil, dill, oregano, marjoram, parsley, or fennel leaves. For dried tarragon, use dried dill, basil, oregano, marjoram, or a pinch of anise seed instead.
What herb does tarragon taste like?
Tarragon has a pronounced licorice and anise-like flavor similar to basil, fennel, anise seeds, and dill. It also contains hints of pine, mint, and peppery nuances.
Does basil taste like tarragon?
Basil contains subtle anise undertones that resemble tarragon's flavor profile. However, tarragon is more potent and licorice-forward than the sweeter, more gently anise-laced basil.
What is the flavor affinity of tarragon?
Tarragon pairs exceptionally well with eggs, poultry, seafood, creamy sauces, dressings, vegetables like peas and carrots, and lighter dishes that benefit from its bright pop of flavor.
What is the difference between tarragon and dill?
Tarragon has strong anise and licorice notes up front, while fresh or dried dill is grassy and herbaceous with delicate anise undertones. Dill is excellent for pickling, while tarragon shines in French cuisine.
Does tarragon taste like oregano?
Not exactly. Tarragon is more licorice-forward. However, some varieties of oregano have a subtle anise flavor that makes it the next closest substitute.