Poffert is a traditional Dutch recipe that you might not have come across before, even if you've visited the Netherlands. Poffert is a sweet cake, traditionally baked in a bain-marie. Originally from Groningen, it is referred to as Groningen poffert, but in neighbouring Friesland called boffert. In the former region is where I first came across this classic Dutch favourite.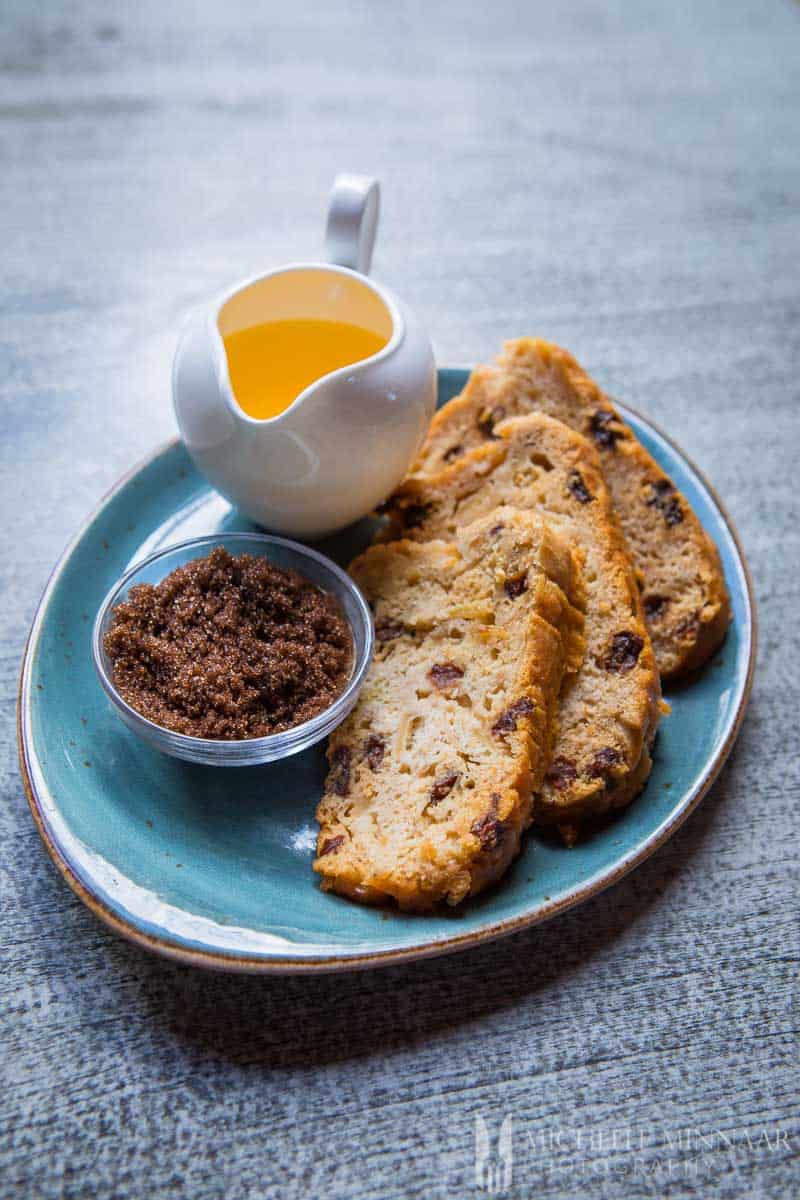 what is Groningen poffert cake?
Generally speaking, a poffert somewhat resembles an English pudding or an Italian panettone. It is made out of wheat flour, yeast, milk, eggs, raisins, apple and sugar. Of course, today there are many variations of the poffert cake. Traditionally, you serve poffert as a meal on its own, however, and it works well with tea or coffee. Raisins are most commonly used but other dried fruit and even nuts can be used. Currants work too! If you are looking for a new cake which is something different, you definitely need to try the poffert. It was really a pleasure coming across the Groningen poffert during my travels there.
Travelling to Groningen from the UK is a piece of cake. There is no need to take the ferry and drive for hours. In fact, you can fly to Groningen daily from London Southend Airport with Flybe, operated by Stobart Air. One way tickets are available from only £39.99.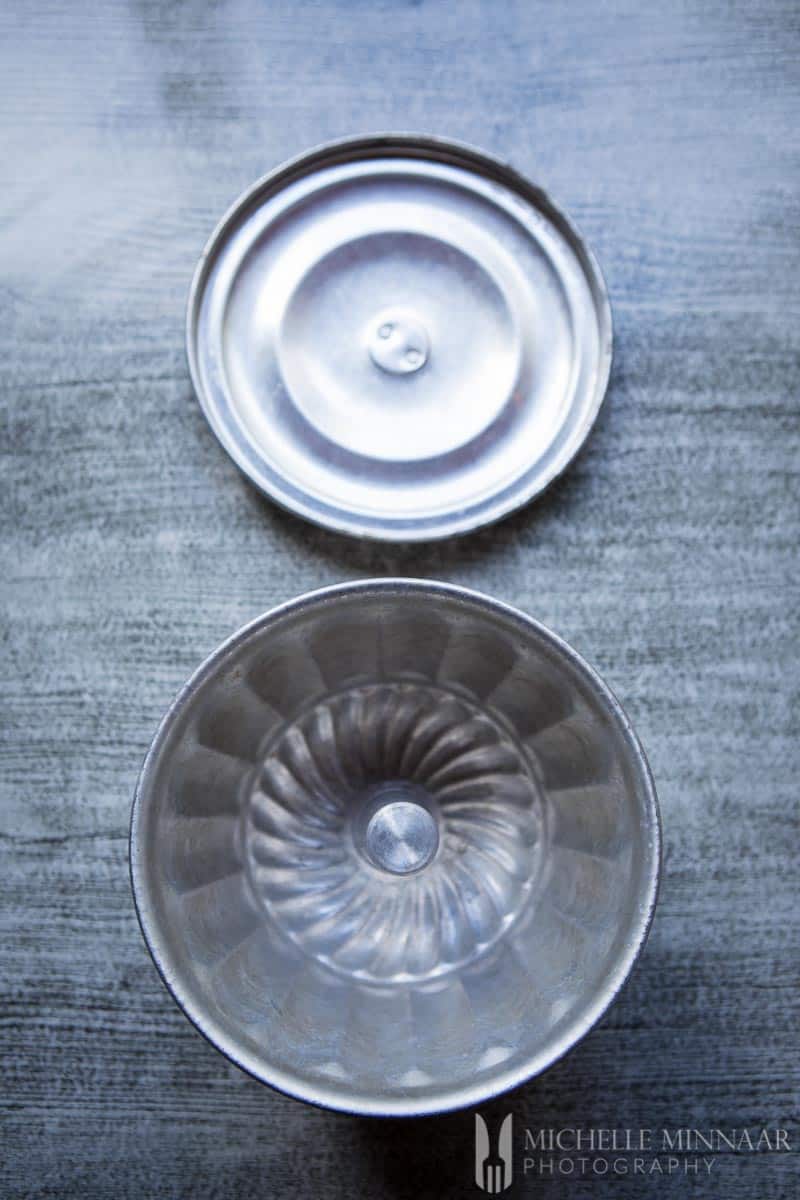 authentic Groningen poffert with top quality tea
When I visited Groningen, I also had the opportunity to explore the whole area in the northern part of the Netherlands. In the town ofHouwerzijl, I visited the beautiful Theefabriek - a.k.a. The Tea Factory. Not only is the building itself a sight to behold, but its interior is a fascinating place as well. The building itself used to be a church. In 1990, the current owners won the right to buy the building for the symbolic amount of 1 Gulden (around 35p) in a competition. Since then the decommissioned church has undergone some serious reconstruction, leaving the building more beautiful than ever.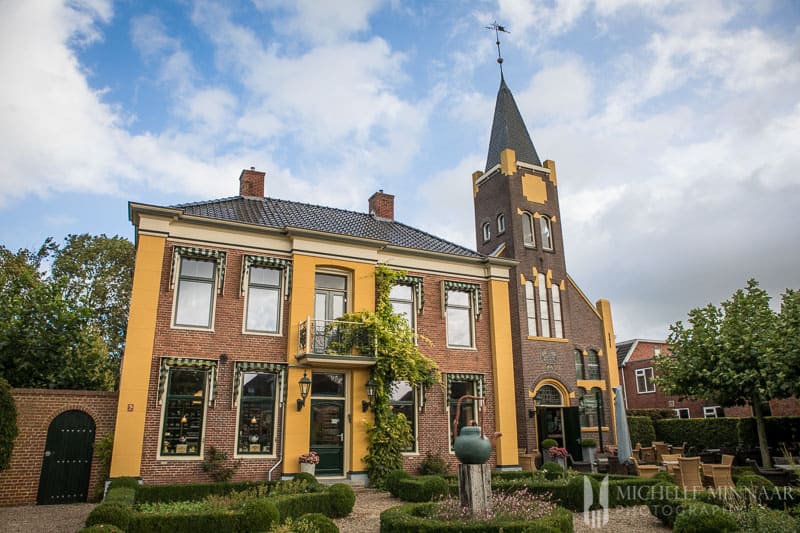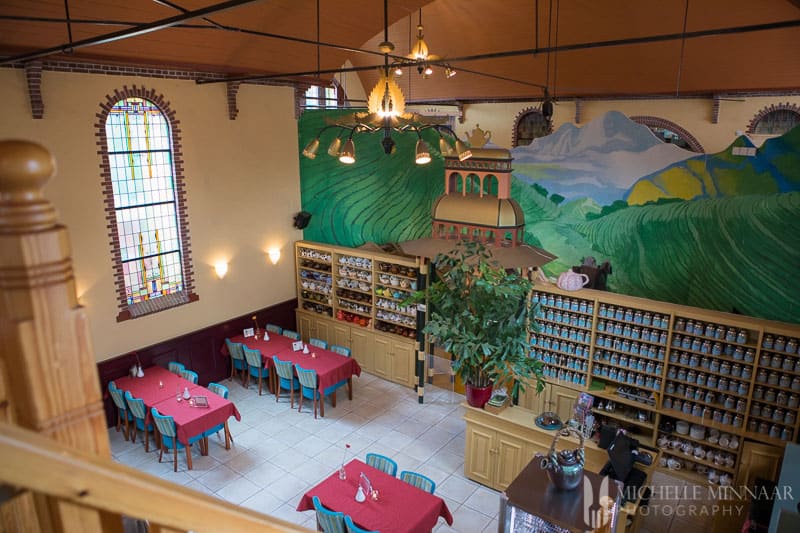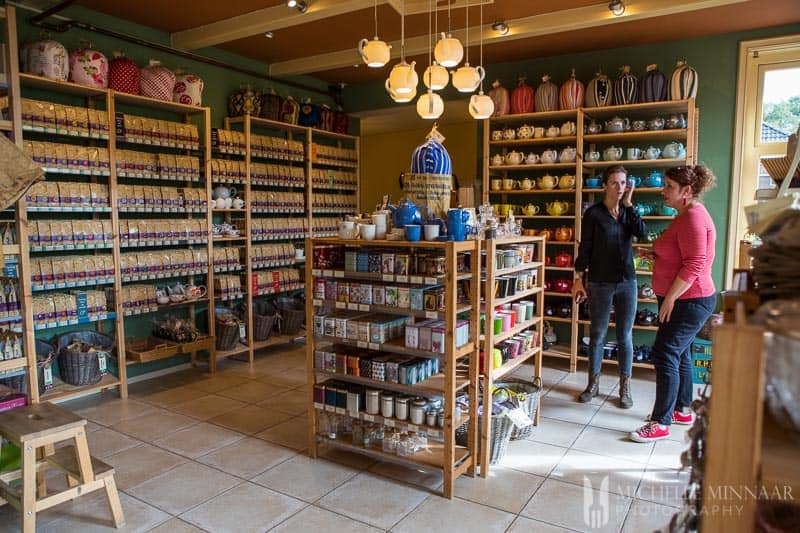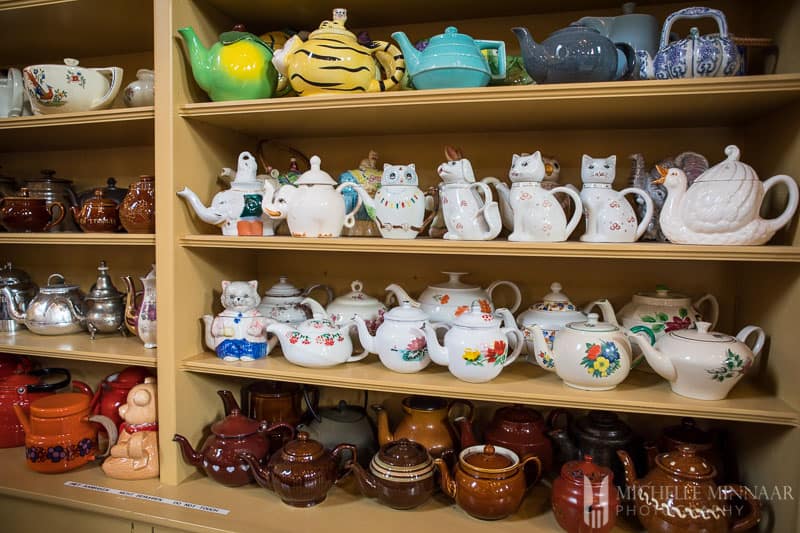 De Theefabriek houses a tea shop that sells to private consumers as well as to the retail market. Step inside and admire the abundant selection of teas and tea blends from all over the world. I promise you the smell alone will make you want to buy all the tea you can carry. As a matter of fact, it has more than 250 varieties of tea in stock, so it can be difficult to choose only one type.
Apart from the magnificent tea store, De Theefabriek also contains a tea room where you can enjoy a brunch, light lunch and, of course, a cup of top-notch tea. They even offer British items, such as cream tea and afternoon tea, complete with scones and cake.
Another interesting part of De Theefabriek is its tea museum. With a nod to the Netherlands' colonial past, the tea museum focuses on where and how tea is grown. You can also learn more about the different traditions surrounding tea and how people drink their tea in different countries and cultures. If you are tea lover De Theefabriek is most certainly a must-see destination.
how to make Groningen poffert
Not only is poffert an excellent cake to serve at a tea party, but it's super easy to bake. Traditionally, a poffert is made with equal parts wheat flour and buckwheat flour. If you cannot get buckwheat flour it is possible to bake a poffert by only using standard plain flour. All you need to do is mix all the ingredients to a batter, which you then pour into the pudding mould. You then cook the poffert with a bain-marie and that is really all there is to it.
Variations of poffert
The historical recipe version does actually not contain much in terms of ingredients. However, I find that a bit of filling improves the poffert greatly, with the most common one being raisins. As a further supplement to, or instead of raisins, you can also use other kinds of dried fruits. Dried apricots, figs or dried cranberries all make for excellent options to create a good poffert. You can use only one kind of dried fruit or a combination of more, just as you prefer.
Not only do the dried fruits add a certain sweet and exotic flavour to the poffert, they also lend some texture in the cake.
Alternatively, you also use dried nuts. Walnuts or hazelnuts are especially good for this purpose.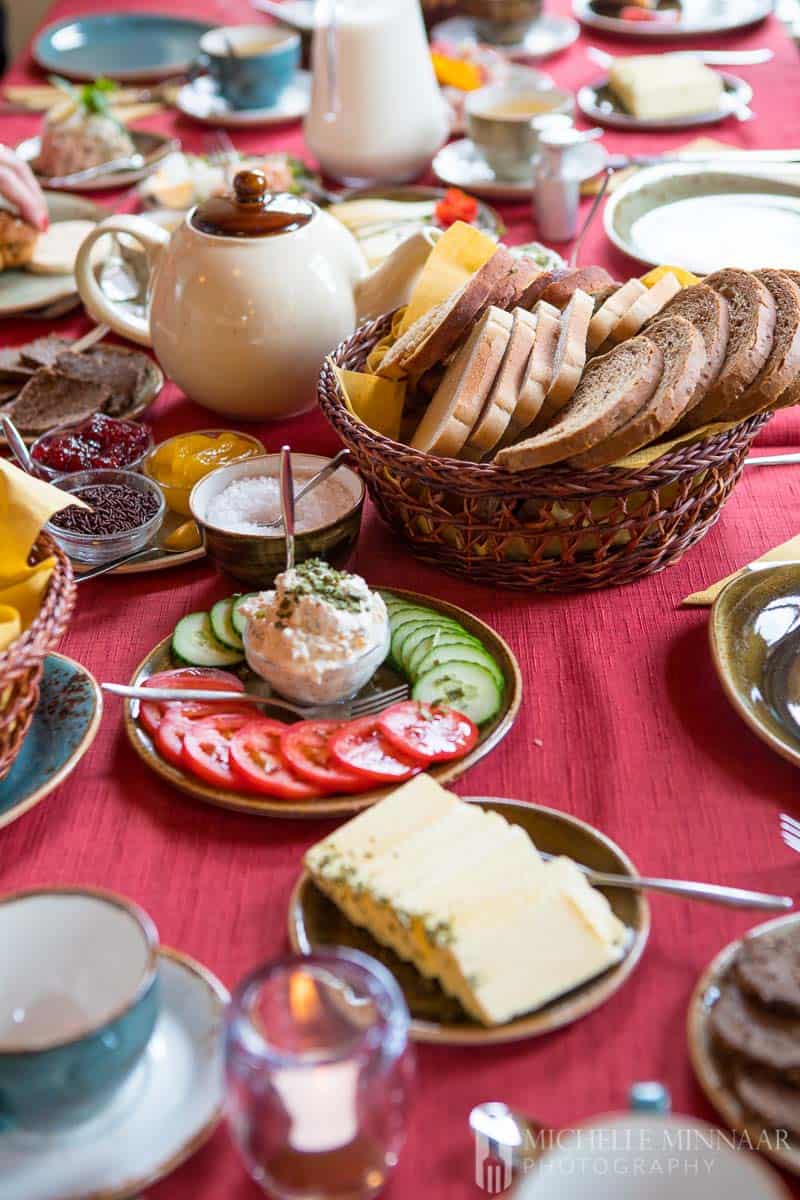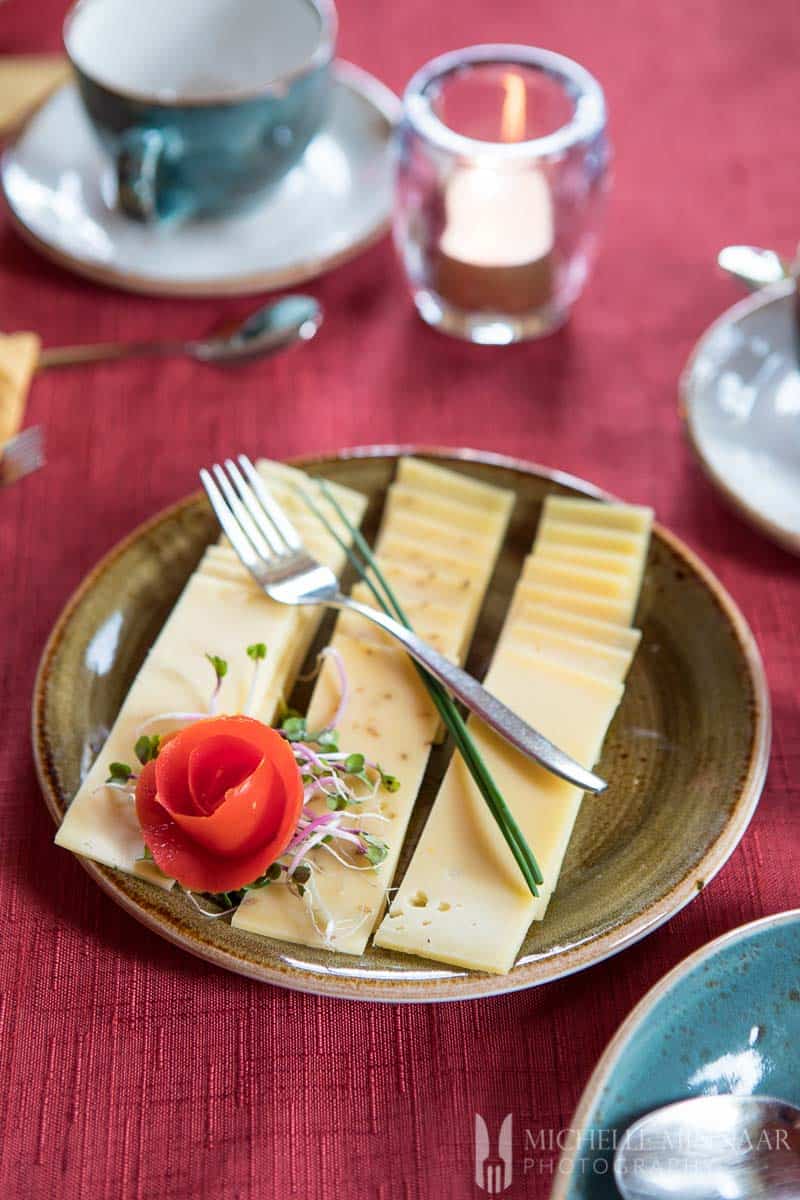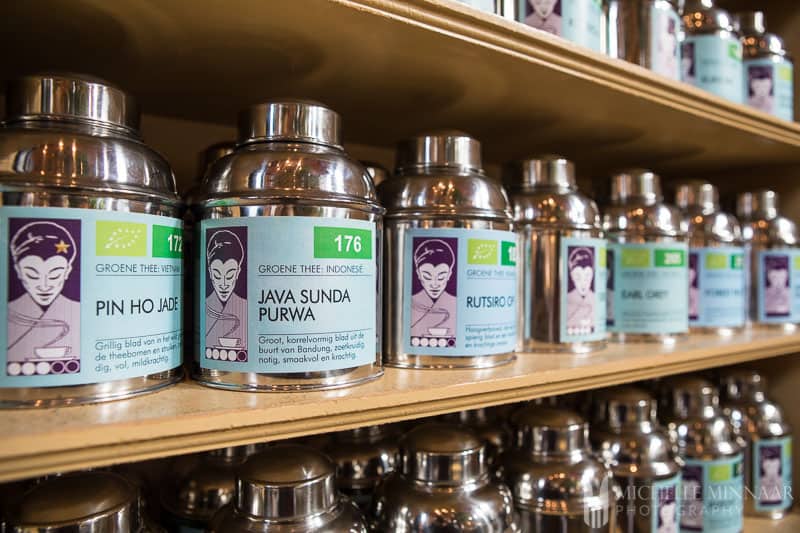 how to serve poffert Groningen style
If you want to strictly stick to the tradition, you have to serve the poffert with melted butter plus brown sugar. Sprinkle the sugar on the poffert and drizzle with melted butter as a kind of dressing. Alternatively, dip the cake in the sugar and the melted butter. I know that may sound slightly alarming, but I promise you it is worth all the calories. If you have a sweet tooth but are not keen on the butter you can also serve the poffert with a drizzle of maple syrup on top.
using a bain-marie baking for the poffert recipe
If you want to make this poffert Groningen style, you have to make use of a bain-marie. The latter is a water bath that replicates a double boiler system. Basically, the water gradually cooks ingredients over a period of time until the product is cooked. The bain-marie technique is also used when melting ingredients or keeping things warm. You'll also need to consider making the poffert in a special poffert tin like this one. Alternatively, you can use a pudding steamer.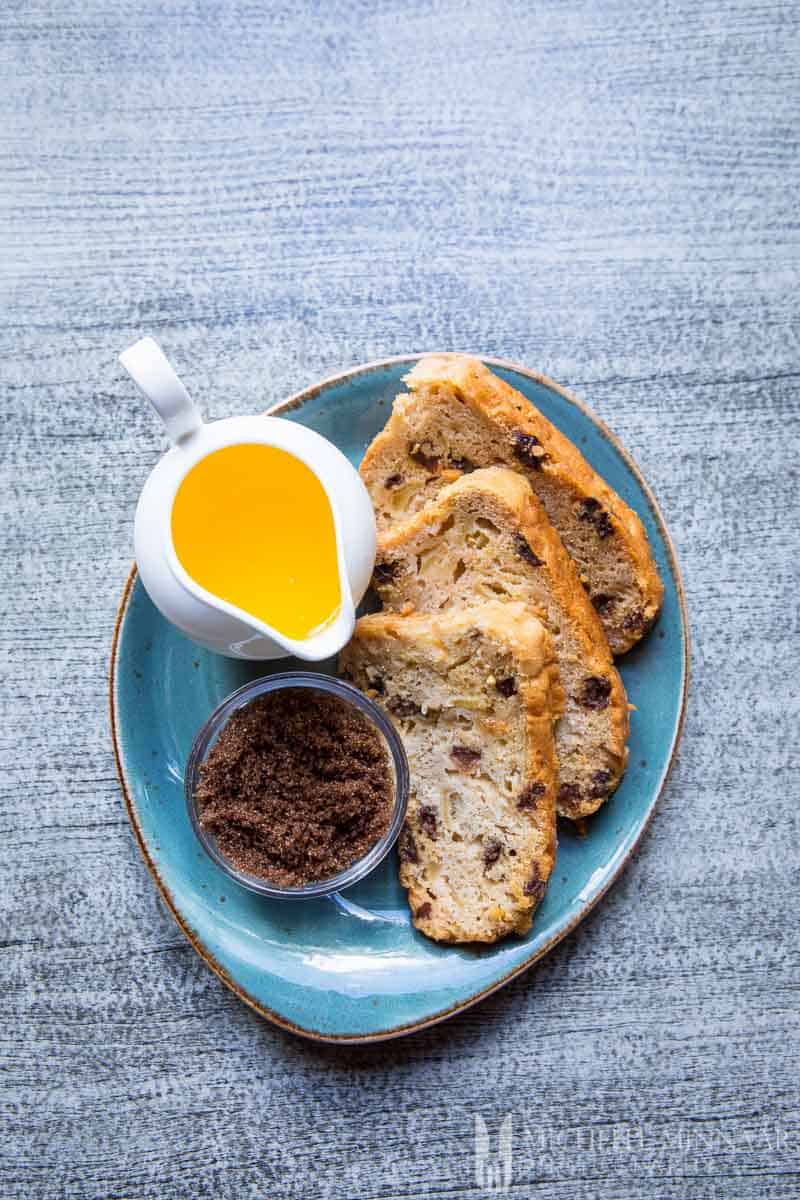 the best cake recipes to serve with tea and coffee
If you are looking for more inspiration when it comes to cakes, then you definitely have to try this sugar free angel food cake! It is light, airy and simply amazing. Otherwise, if you are looking for fruitier alternatives, try this cherry bakewell cake.
If you want something cute and especially appetising, then bake these moist raspberry and white chocolate cupcakes. They are to die for!
What is your favourite Dutch recipe?
Print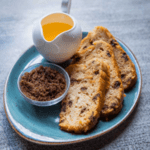 Poffert
---
Description
A poffert is a traditional Dutch recipe from Groningen, calling for the bain marie cooking method. If you want to make poffert Groningen-style, click here.
---
125g

(4oz) raisins

3

apples, peeled and chopped

380g

(13 1/2oz) flour

8g

(1/3oz) vanilla sugar

20g

(2/3oz) baking powder

250

ml (1 cup) milk

2

eggs
---
Instructions
In a large bowl, mix all the ingredients until everything is well incorporated.

Place the batter in a greased pudding steamer and place the lid on the top. If you don't have a lid, cover the container with a sheet of buttered foil.

Press it around the bowl with the fold on top. Tie the foil tightly around the bowl using a long piece of string.

Place the pudding into the steamer set over a saucepan of simmering water, or use a large saucepan with a saucer in the bottom.

Cook for 2 hours.

Serve with sugar and melted butter.
Prep Time:

15 minutes

Cook Time:

2 hours

Category:

Dessert

Cuisine:

Dutch
Nutrition
Serving Size:

1 serving

Calories:

301

Sugar:

20.6 g

Sodium:

36 mg

Fat:

2.5 g

Carbohydrates:

64 g

Fiber:

4 g

Protein:

8.1 g

Cholesterol:

44 mg
save the recipe to your pinterest board