I have been fortunate enough to visit Sicily and taste original Sicilian cannoli. It is a delightful dish and, luckily, I have now learned to make it myself. It is actually simpler than you would think. You too can have the taste of la dolce vita at home! The filling only requires a few ingredients. In fact this is a sweet treat you can whip up in a short time for unexpected company. In addition, there are a number of ways in which you can style the Sicilian cannoli to give it your own personal touch. Sicilian cannoli is an excellent, light dessert or a sweet treat to go with afternoon coffee. Enjoy it in the company of friends and family. You too can get a flavour of the Mediterranean atmosphere.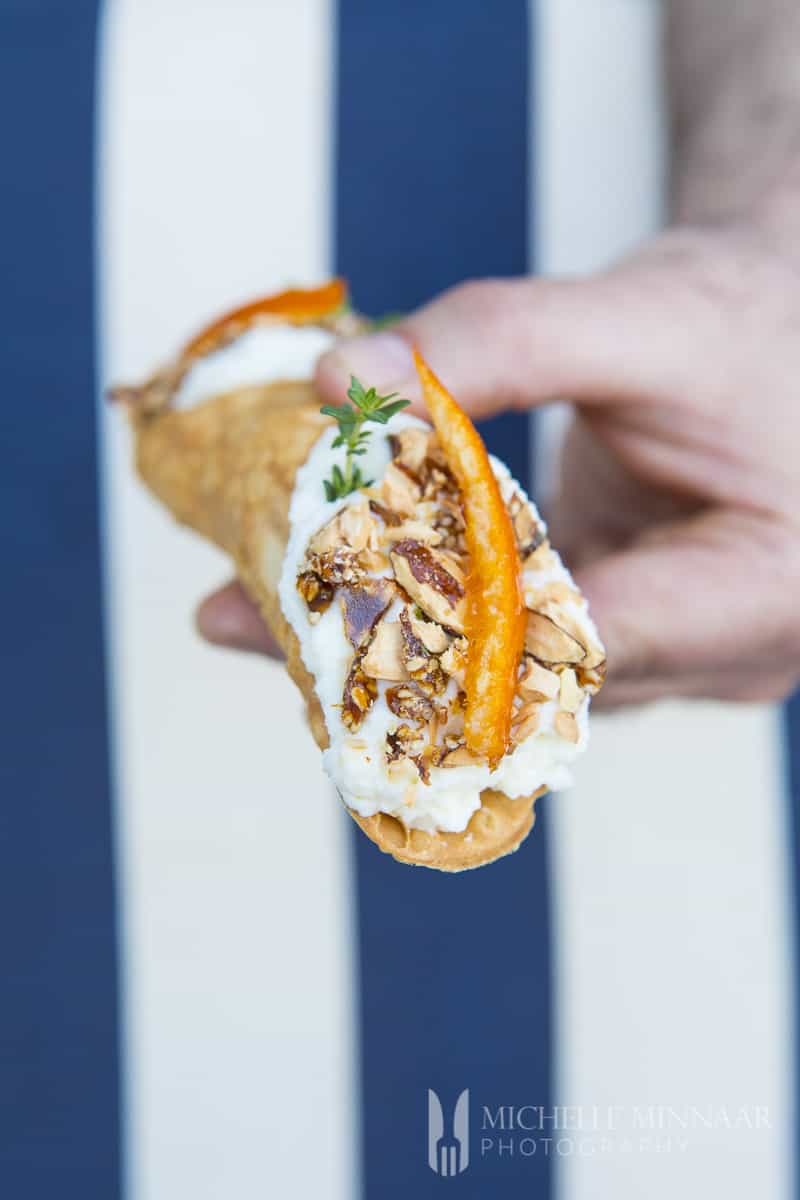 traditional Sicilian cannoli recipe
In Italian, Sicilian cannoli is simply called cannoli Siciliani. There can be no doubt about it that cannoli has its heritage on the beautiful island of Sicily. If you are planning to visit yourself, have a look at my travel guide 18 things to do in Cefalu.
Believe it or not, but in Sicily a cannoli is actually considered to be a breakfast dish. Those of you who have travelled in Italy will know that the Italians love a sweet breakfast. Of course the Sicilians are no exception to this rule. Many locals will enjoy a Sicilian cannoli with their coffee in the morning. Preferably at the terrace of their local café or bakery. What a way to start the day!
Up here in the north, Sicilian cannoli is more likely to serve its duty as a dessert or a companion for afternoon tea or coffee. This is not a bad thing actually. Because of the ricotta filling, there is an excellent balance between sweet and salty. It is sweet without being too sweet. If you need to, feel free to take a look at these ricotta cheese substitutes.
Even after a big dinner, you can have it as dessert and it will not be too heavy. The perfect ending to a Sicilian dinner, for example with beef cheek ragu as a main.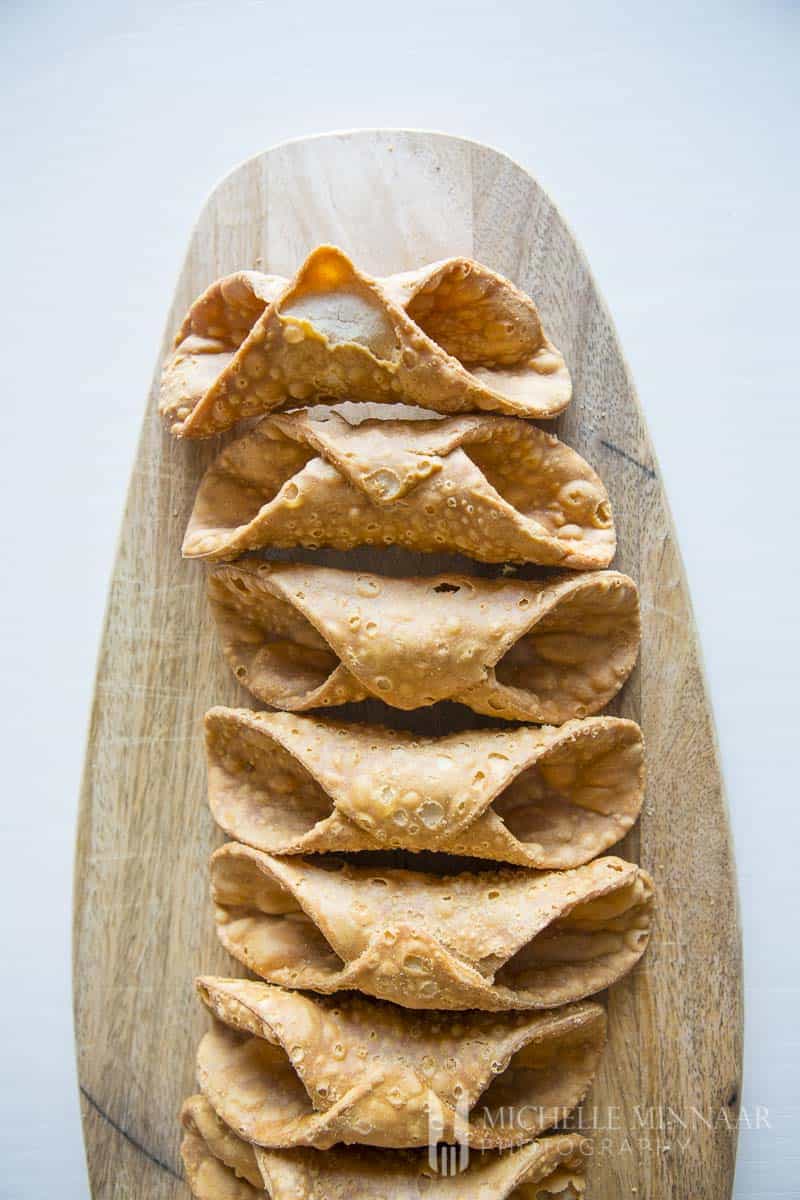 how to make cannoli shells
The difficult part of making cannoli is to make the shells. Luckily, you can buy excellent pre-made shells in many supermarkets. Admittedly, this is cutting a corner, however it does save you a lot of time and trouble. So I highly recommend you to do this. Not least because you actually need a special piece of kit to do this.
Namely, little steel tubes to wrap the dough around and deep fry it to create the famous cylindrical shells.If you like to challenge yourself in the kitchen, it'd be a fun thing to throw yourself at. However, for my recipe I am going with store-bought cannoli shells. This way I will focus my efforts on making the best possible filling.
Cannoli Siciliani recipe
The traditional Sicilian cannoli filling is very simple. All you need is to mix ricotta cheese and mascarpone crème with sugar. As with many other traditional Italian dishes, using few but good ingredients is the key to success. As a prime example from the savoury kitchen, you can try my roasted artichoke hearts.
Since the filling requires so few ingredients, make sure not to compromise on the quality. Most supermarkets carry original Italian ricotta and mascarpone. Otherwise look up your local Italian deli for the best products. They might even have the shells ready for you too.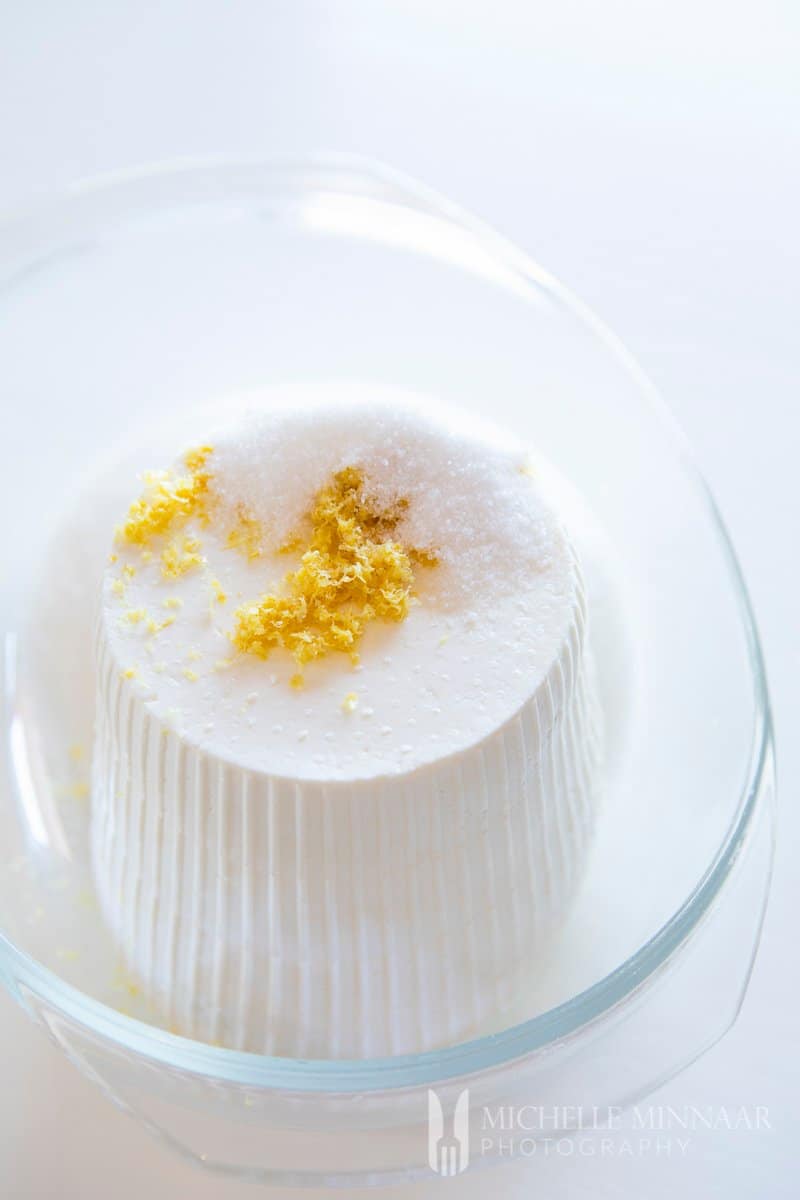 best toppings for cannoli
You can of course have the Sicilian cannoli without any topping if you prefer. The topping is a wonderful way to make all sorts of different versions. For this recipe, I used a simple topping of crushed pistachio nuts. This combination is typically Italian, and honestly as delicious as it is simple.
For a more advanced topping, you can chop up some almond brittle and dip the cannoli in that. I also learned to make my own almond brittle during my stay in Sicily. You too can learn it. Have a look at the recipe here.
Another Sicilian cannoli topping is candied citrus. The whole of Sicily is littered with lemon and orange plantations. As such, citrus fruits are embedded into the local cuisine. The sweet and sour combination of candied orange peel or candied lemon is an excellent match for the ricotta and mascarpone. If you are having some company over, I recommend making an assortment of Sicilian cannoli with different toppings. It is not a lot of work but your guests will be more than impressed.
Other toppings you can try include:
chocolate (white and milk)
powdered sugar
fresh strawberries
cherries
gelato (indeed this would be sinful, but amazing)
The choice is yours! Let me know what type of cannolis you come up with. I am super-curious to find out what your spin is on this Sicilian dessert.
Sicilian cannoli and coffee
Another big part of Italian and not least Sicilian culture is coffee. You will find the Sicilians enjoying their cannoli with a cup of cappuccino in the morning. This is usually at their local bakery or café before going to work. Although Sicilian cannoli is considered to be more of a breakfast dish, it is not seldom enjoyed in the afternoon too. At this time of the day, the cappuccino will have been replaced with short espressos or a café Americano. This is espresso topped with hot water. If you are feeling extra joyful, perhaps you can even serve a glass of the local Marsala wine to go with it.
A word to the wise – if you are going to Italy and want to blend in, only order cappuccino in the morning. Unlike the Sicilian cannoli, which can be tolerated as an afternoon treat, cappuccino is strictly for breakfast.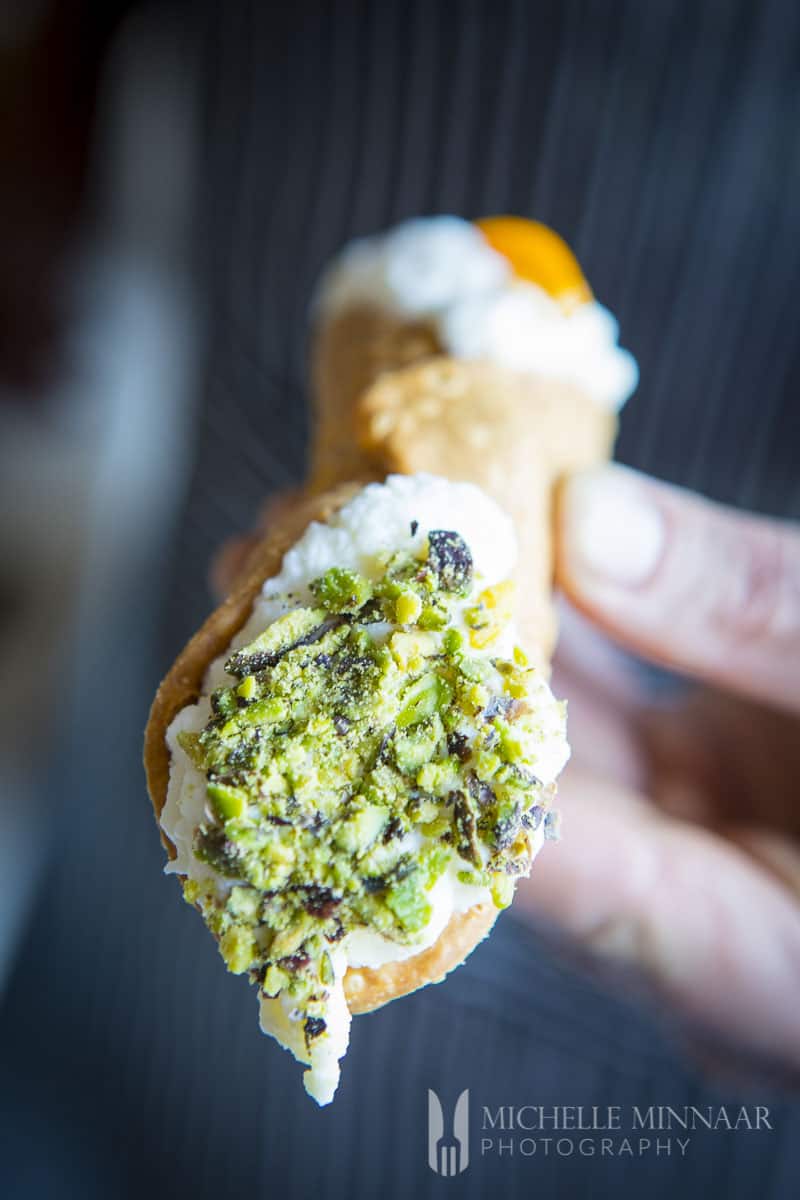 other Sicilian delicacies
Sicilian cuisine has a lot to offer. The spirit of Sicilian cooking is to take few ingredients of high quality and let the flavours talk for themselves. The servings are often rustic such as this squid ink risotto.
However, Sicilian food can also be delicate and served elegantly, almost modern Scandinavian as with this seared tuna salad. In essence, Sicilian cuisine is a treasure chest of delicious dishes. So, I have prepared a number of my favourite recipes for you to try out at home. From macco di fave to octopus salad, the Sicilian cuisine will give you great flavours.
Print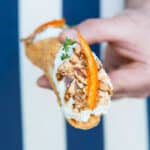 Sicilian Cannoli
---
Description
If you've eaten Sicilian cannoli before, then you know just how tasty fresh cannolis are. Click here to find out how you can make a Sicilian cannoli recipe.
---
12

cannoli shells

250g

(

8oz

) ricotta cheese

100g

(

3oz

) mascarpone

30

ml (2 tbsp) icing sugar
candied orange peel
almond brittle, chopped
pistachios, crushed
---
Instructions
Beat the ricotta and mascarpone together with the sugar.
Spoon the mixture into a piping bag and pipe it into the cannoli.
There are numerous toppings to choose from. Feel free to play with the different ones. Dip each end into a heap of crushed pistachios. Or, cover with finely chopped almond brittle. Or, simply finish it off with a candied orange peel on both sides.
Serve immediately. Enjoy!
Notes
You can make your own cannoli shells but taking the shop-bought route will save you time and effort.
Prep Time:

30 minutes

Category:

Dessert

Method:

No Cook

Cuisine:

Italian
Nutrition
Serving Size:

1

Calories:

121

Sugar:

4g

Sodium:

107mg

Fat:

4.8g

Saturated Fat:

1.9g

Carbohydrates:

14.1g

Fiber:

0.3g

Protein:

5g

Cholesterol:

16mg
Keywords: cannoli recipe, cannoli filling, cannoli cream, cannoli cream filling recipe
save the recipe to your pinterest board