These peri-peri prawns are finger-licking good!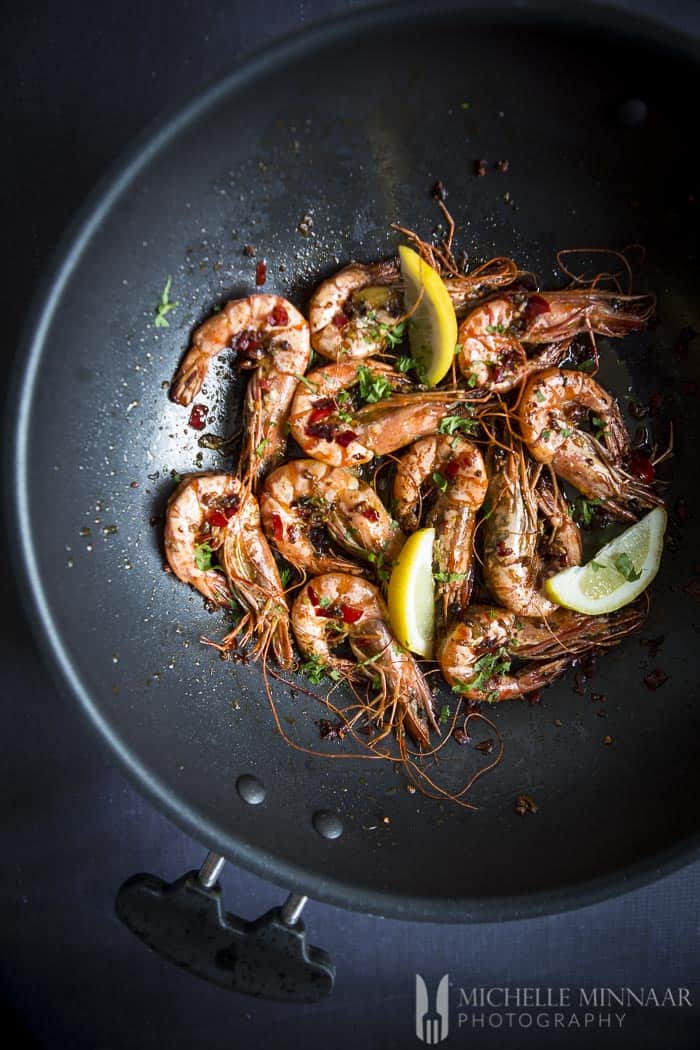 Scared of escareparing whole, shell-on prawns? Don't be. Usually guests eye my handling of the creatures with some trepidation.
One reason might be because it's so rare to see the raw ingredient in its natural state at the mainstream shops. Secondly, they're picking up tips on how to prepare it.
Or perhaps, the visitors are just praying I won't give them food poisoning. Who knows? Thus far no complaints and only swoons!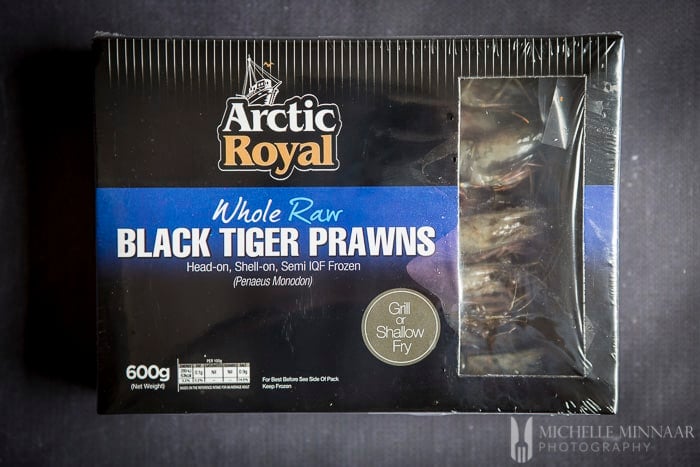 Buying prawns from the supermarket proves to be prohibitively expensive and in the past I've resorted to locating every possible Chinese grocery store in the neighbourhood.
The problem is that sometimes out of stock and I have nowhere else to turn to for my fortnightly shrimp fix.
To my delight I recently discovered Iceland stocks shellfish, which includes raw lobster tail and whole raw prawns. The latter costs £8 for a 600g box, which is not bad value.
Thus far, I've made a coconut prawn curry, marinated prawns in chilli & soy and apricot & hoisin sauce, drowned them in butter and garlic and smothered prawns in a Cajun roux in the form of Étouffée.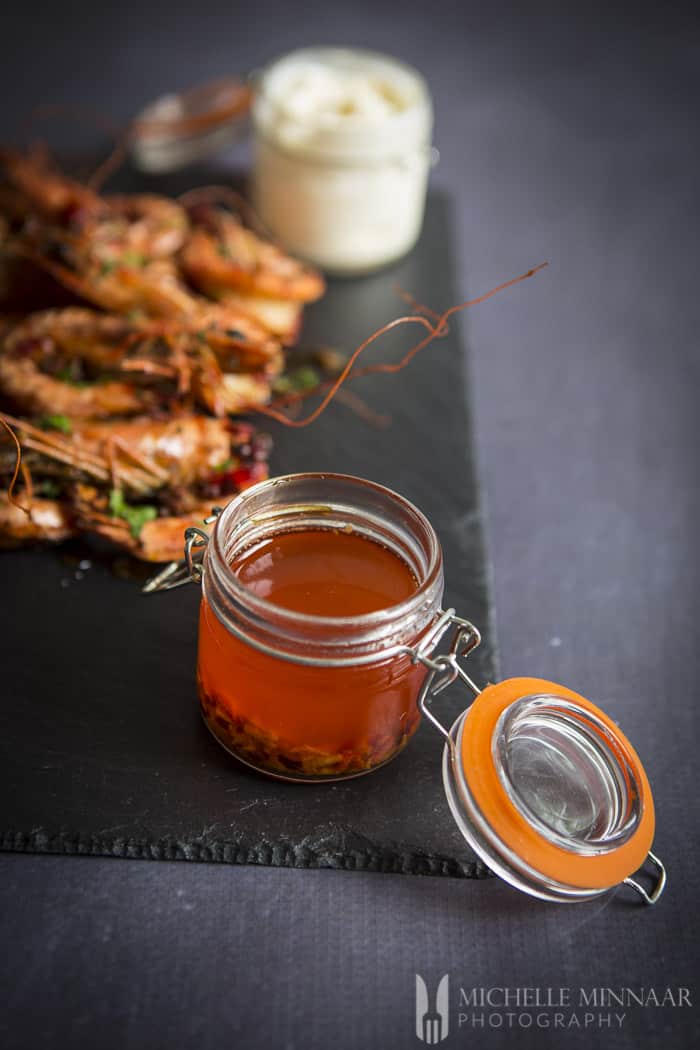 Let's put a Portuguese spin on prawns this time by combining them with peri-peri. In the UK, I would put peri-peri's popularity down to the chicken fast food chain, Nando's.
For those who don't know, peri-peri comprises a neutral oil, such as sunflower or vegetable oil, that is infused with the African bird's eye chili, along with garlic, paprika and other spices. As most famous concoctions there are many variations to the recipe.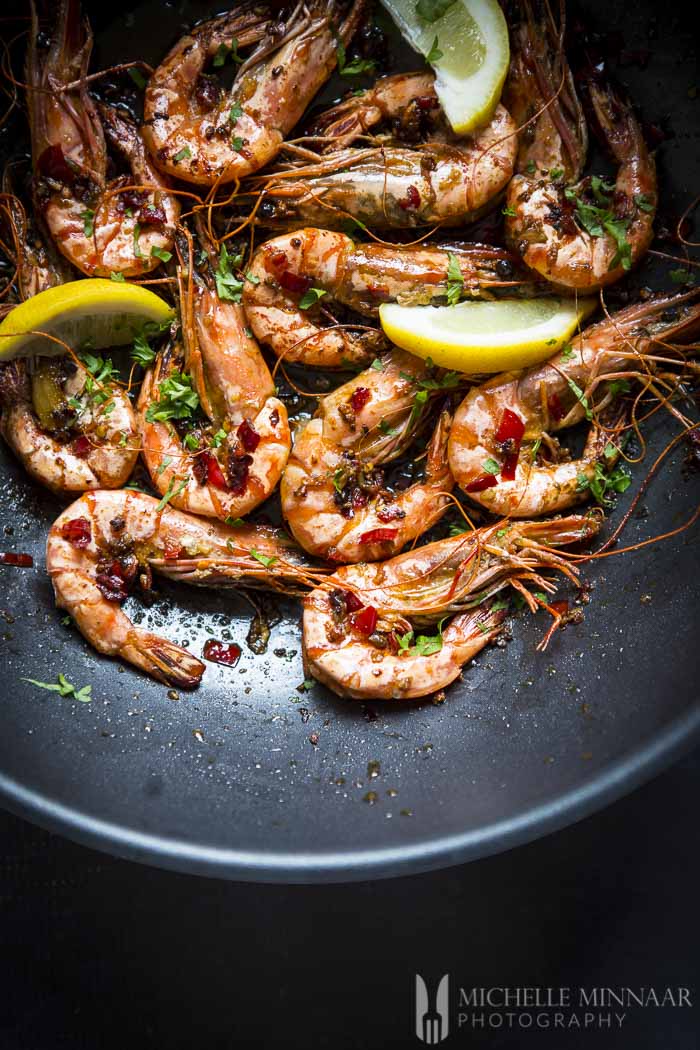 Truth be told, I've never come across African Bird's Eye Chilli at the shops but a quick search reveals the hot stuff can easily be purchased on places such as eBay.
In this case, I improvised by using a different variety but the beauty of cooking is that you tweak the flavours, such as amount of garlic and chilli used, exactly to your taste. So have a play!
If you love seafood, you simply must check out this salmon terrine!
Love Sauces? Check out these books!
Print
Peri Peri Prawns
---
1 cup

vegetable oil

60

ml (4 tbsp) garlic, minced

5

ml (1 tsp) salt

10

red chillies, finely chopped

5

ml (1 tsp) paprika

4

kg prawns
---
Instructions
Place the oil, garlic, salt, chillies and paprika in a saucepan and heat gently. Do not boil.
Take off heat, cool, and save in a clean bottle. Steep as long as you have time. The oil should colour to a pleasant reddish colour.
Slit prawns down their backs and devein. Leave heads on, or remove them if you prefer. Depending on the size of your frying pan, cook them in batches.
Pour 45ml (3 tbsp) peri-peri oil in a the pan (Shake first to make sure you get some of the chilli and garlic as well.) and when it starts sizzling, add the prawns in one even layer.
Fry for 4-5 minutes, turning frequently, until cooked. Season with salt and pepper and tip into a warm serving bowl.
Garnish, if you wish, with chopped fresh parsley. Serve with rice or bread and butter.
Prep Time:

15 minutes

Cook Time:

20 minutes

Category:

Dinner

Method:

Pan Fry

Cuisine:

Portuguese
Nutrition
Calories:

320

Sugar:

Sugars

Sodium:

446 mg

Fat:

19.7 g

Carbohydrates:

4.2 g

Fiber:

Dietary Fiber

Protein:

32.6 g

Cholesterol:

406 mg
P.S. This post was commissioned by Iceland.