This lemon chess pie recipe is just what you need to satisfy that craving for something sweet. Generally, the best part of enjoying a slice of lemon chess pie is that it offers the perfect balance between sweet and acidic. You should definitely try this delicious and refreshing cake. Undoubtedly, it's packed with citrus flavours that resonate with every single bite. In essence, the more lemons you use, the more tangy and citrusy the lemon pie will be. In addition, this recipe is simple and inexpensive. Also, it doesn't call for too many ingredients. So, making this lemon chess pie is the perfect way to make a gourmet bakery-style dessert out of the humble lemon. Lastly, you can even style it up and serve it with whipped cream or a meringue.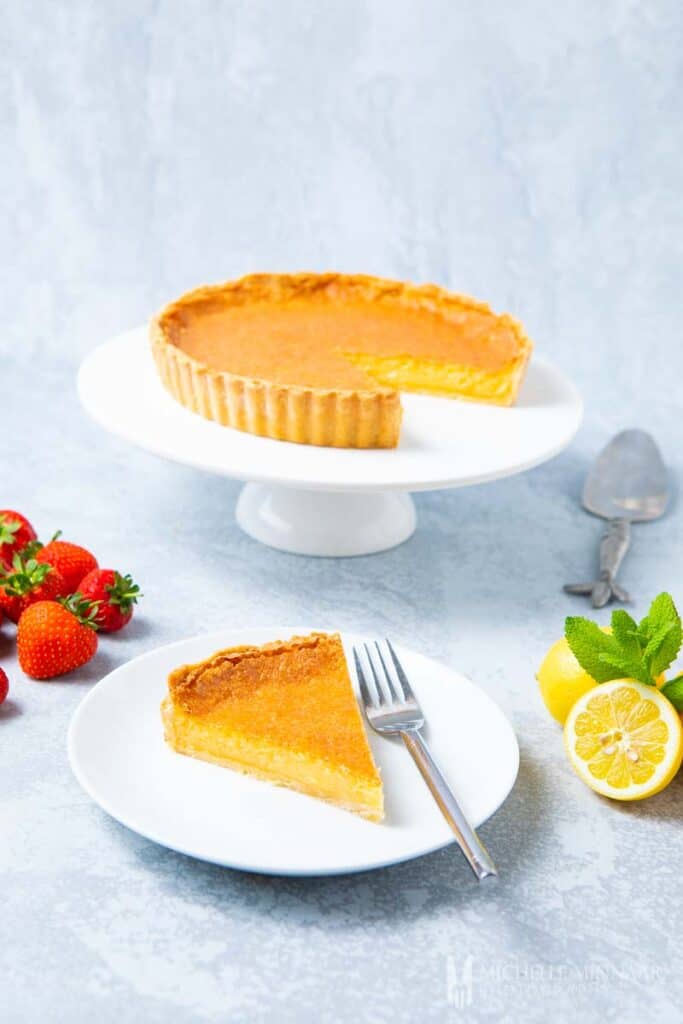 lemon chess pie – old fashioned recipe
If you've been wondering how to make lemon chess pie, then this is one of the best lemon chess pie recipes out there! First, it's simple, hassle free and above all – the result is delicious. All you need are eggs, butter, flour, pie crust (or make your own), caster sugar, cornmeal and lemons. I have a few tips and tricks on how to make the perfect lemon chess pie. In summary, the secret is in the lemons, but we'll get to that later! First, let's explore what chess pie is and where it comes from.
where does chess pie come from?
Believe it or not, chess pie in general originates from England. However, some historians argue that a chess pie dessert stems more from Southern American cuisine. Altogether, it is speculated that chess pie was brought over by the English into one of the New England colonies, most likely Virginia. In addition, there is evidence of chess pie being mentioned in an 18th-century cookbook by Martha Washington. Similarly, a chess pie recipe also appeared in a cookbook authored by Estelle Woods Wilcox, dating all the way back to 1877.
Today however, chess pie is more comparable to traditional Southern cuisine. So, what exactly is chess pie?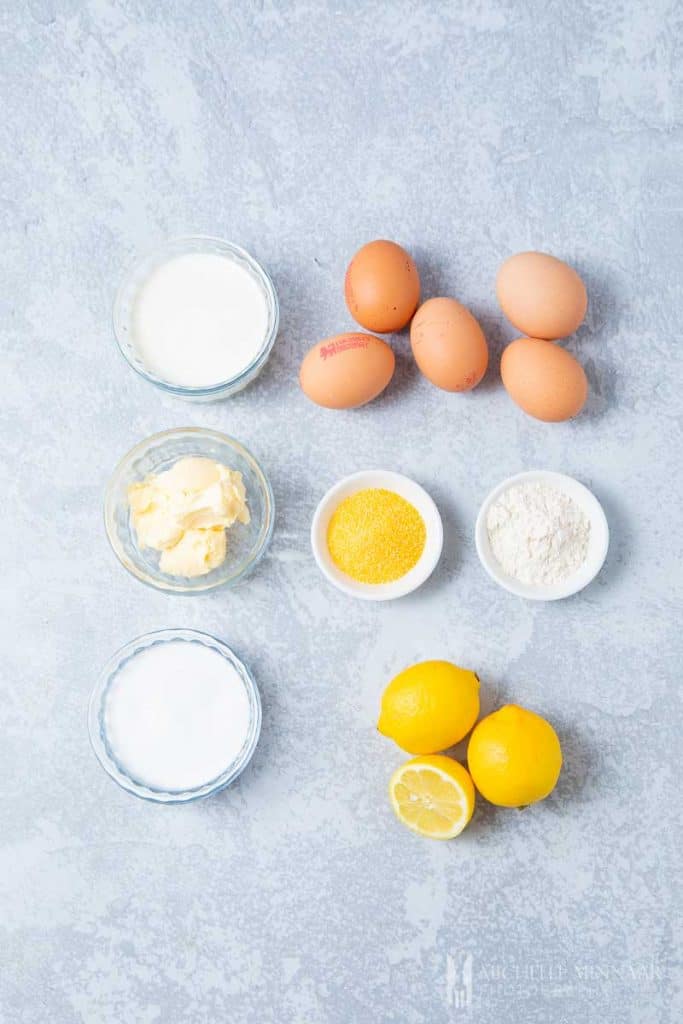 Consider a chess pie being a 'fake' cheese pie. Do you want to know why that is? It's because chess pie does not call for cheese, but custard. In sum, lemon chess pie calls for lemon custard or lemon curd. Altogether, it's a combination of eggs, butter, sugar, (sometimes buttermilk) and custard.
crustless lemon chess pie
First of all, you can make any chess pie without the crust as well. I just love eating the filling by itself and it's a great way to cut down on carbs. If you opt for the crustless version of chess pie, then simply omit the crust. Place the filling in a deep dish and simply bake.
Nevertheless, if you feel like making your crust, feel free to do so. If you are looking for a fantastic pie crust recipe, then click on this cherry crumble pie. I took a clever shortcut here and decided to cut down the cooking time. Hence, I bought pre-made pie crust, which is really accessible these days. You can use it for all sorts of pies. What's best is that it cuts down the cooking and preparation time of this entire dessert, making the entire process a piece of cake. Literally!

lemon chess pie filling with KitchenAid
Here comes the best part of any pie. The filling! First of all, to make the perfect filling, I used the 4.8 L ARTISAN Stand Mixer from KitchenAid. It's not the first time I've used KitchenAid products, and I am pretty sure that most people have a KitchenAid product at home. KitchenAid began all the way back in 1886, and it started with a woman called Josephine Cochrane who revolutionised the world of cooking. In fact, not only is she credited with inventing the dishwasher, she also patented more than 9 products in her lifetime.
In 1919, the first electrical mixer was introduced by Herbert Johnson, whose wife directly influenced the brand's name. The first model was called the H5. Naturally, the first model was immediately popular. Throughout the century, mixers and other KitchenAid products and appliances came to change the way people cooked. In 2016, the first KitchenAid flagship store was launched in London. To learn more about KitchenAid, click right here.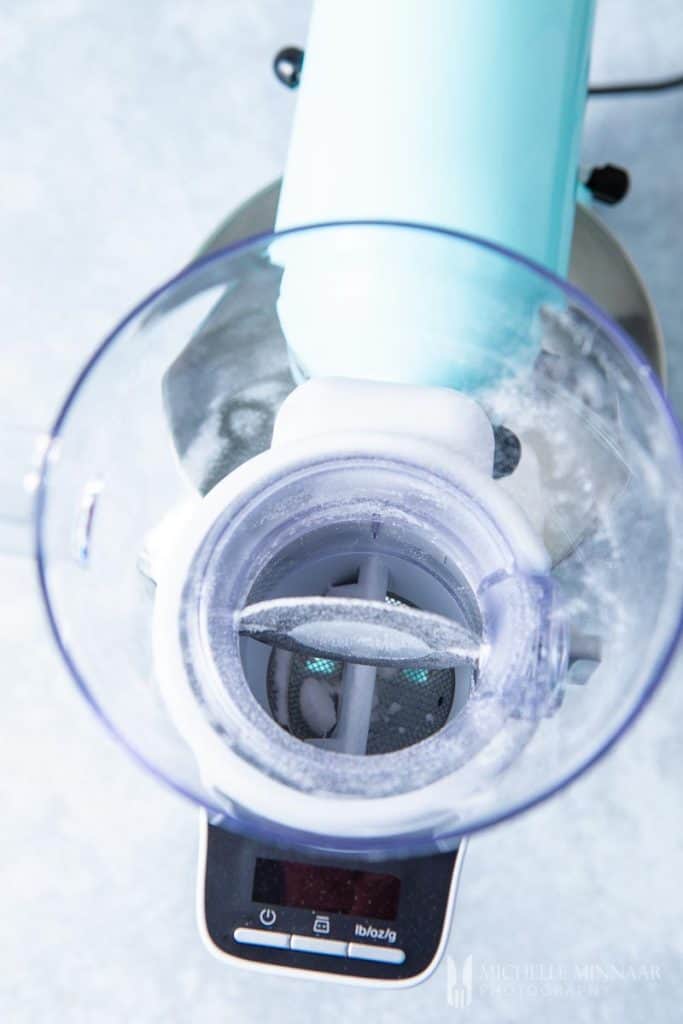 how to make lemon pie
Regarding the 4.8 L ARTISAN Stand Mixer, it was really a pleasure cooking with it. That's because it made me feel like preparing pie takes literally no time at all. It was very functional, versatile and fun to use.
Moreover, it comes with a wide choice of optional attachments and accessories like these for example:
4.8 L Bowl
3 L Bowl
Pouring Shield
6-Wire Whip
Flat Beater
Flex Edge Beater
Dough Hook and more
Just take a look at my cooking process.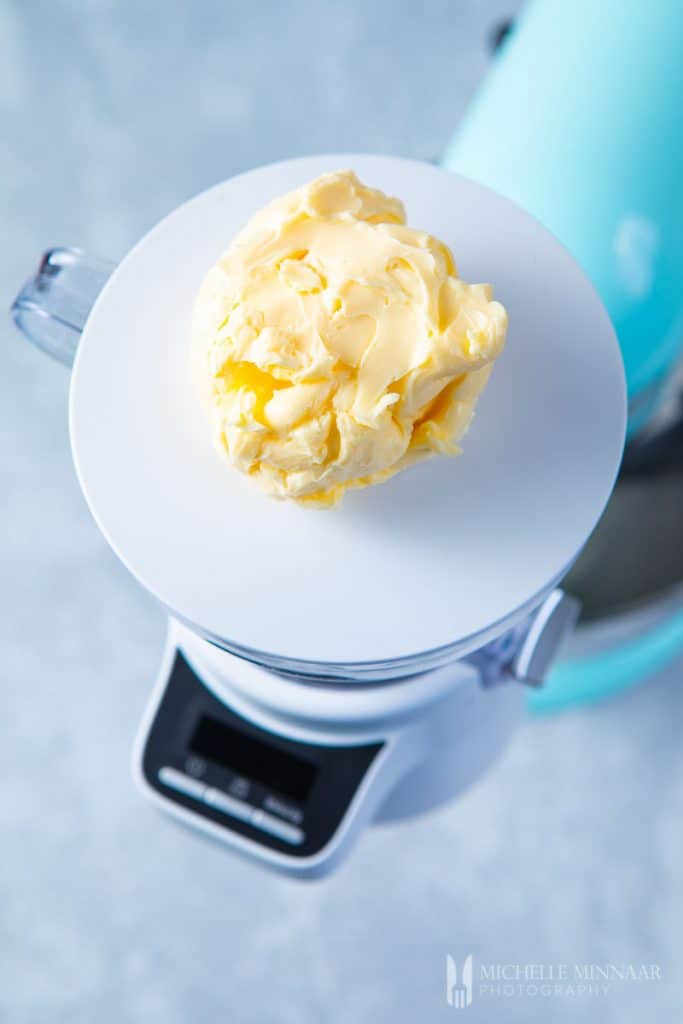 I could perfectly measure out the amount of butter I needed and toss it in the bowl.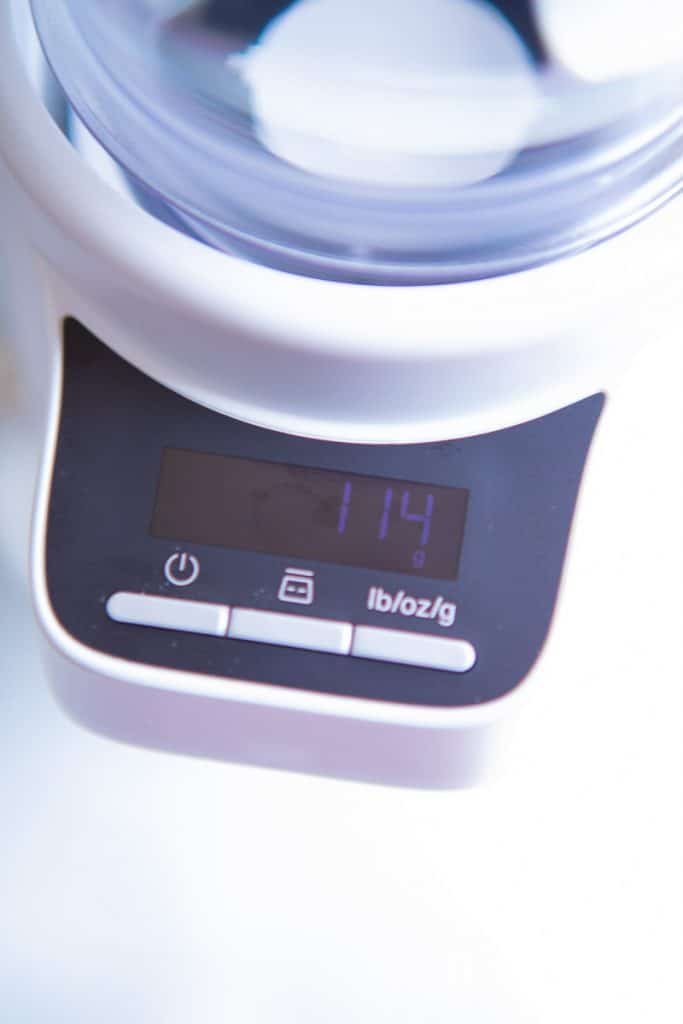 In essence, I could say the same about measuring out the caster sugar.
Ultimately, I was able to make my perfect filling!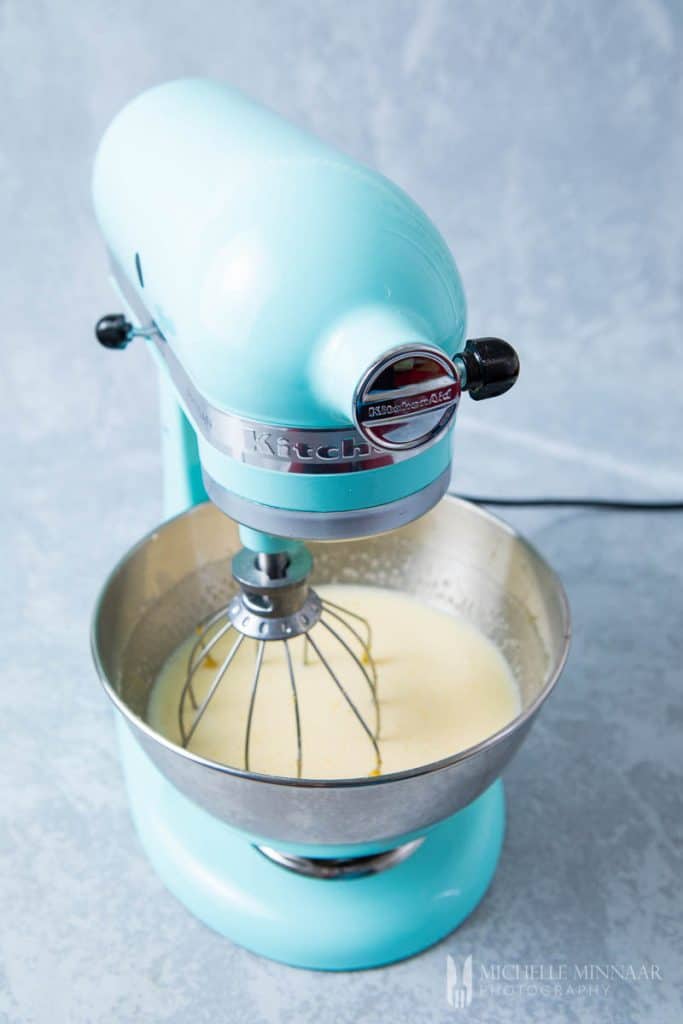 Just one more fact worth mentioning. At this point, I opted for this beautiful light blue colour. However, you can personalise your KitchenAid products and select from a wide variety of colours. I am sure you'll pick your favourite.
lemon chess pie without cornmeal
Now, chess pie is usually made with cornmeal. It acts like a thickener. Most importantly, the cornmeal as well as the flour act like consistency controllers. However, you can opt for not adding cornmeal. You might have to add a little more flour so the filling is not runny. Ultimately, add less lemon juice and opt for more lemon zest.

best lemons for lemon dessert
Here is the trick I've been dying to share with you. Generally speaking, since lemons are the key ingredient in this lemon chess pie, you will need to make sure you source the best possible lemons.
Therefore, go for bio lemons – always! If you can't get your hands on bio lemons, go for normal ones. Above all, soak them in hot water for a minute or two. This way, you wash the wax right off and you can use the zest for cooking.
Next if you have leftover lemons, don't throw them away! In essence you can use them in every single meal. Nevertheless, you can make these luscious drizzled lemon curd cupcakes. So delicious! Otherwise, for a more glamorous dessert, you can try making this white opera cake with lemon butter cream.
Also, you can try making these amazing mother's day cupcakes.
lemon chess pie with sweetened condensed milk
If you don't want to add too much lemon juice and control the acidity, you can play with the sweetness instead. Add a can of sweetened condensed milk. To be sure, control the consistency spoonful by spoonful. Also, just keep a close eye if the mix is too runny.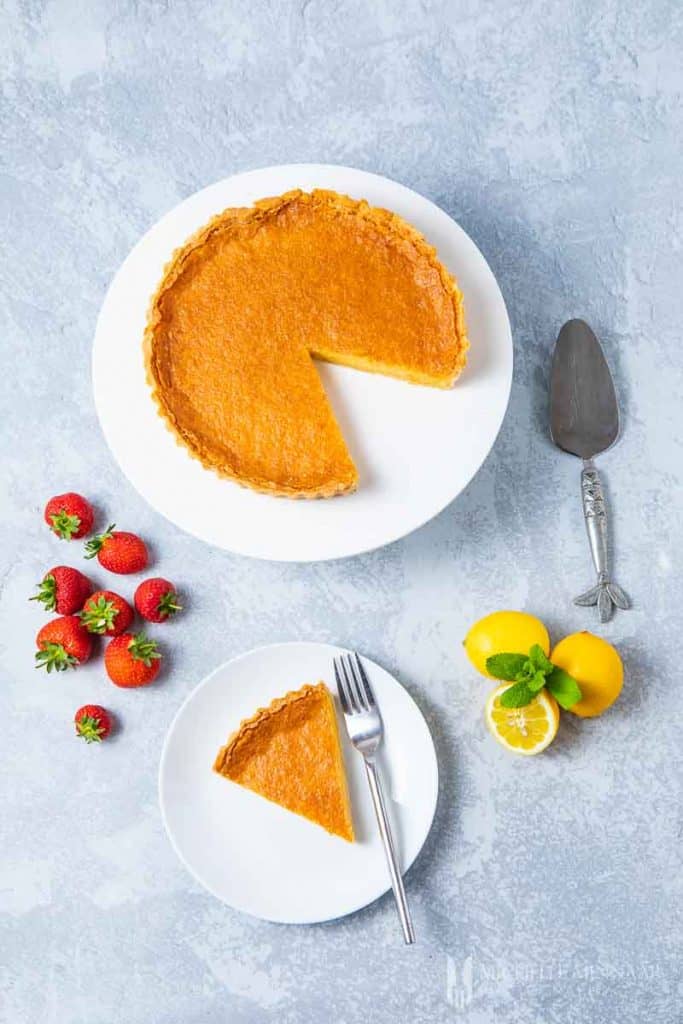 variations
Here's food for thought. Now that you know how to make lemon chess pie, you can try making mini lemon chess pies.
Follow the recipe, just putting the filling in smaller crusts. Ultimately, you control the size.
Finally, you can also consider these popular variations:
lemon cheese pie
buttermilk lemon chess pie recipe
almond chess pie
pumpkin lemon cream cheese chess pie
pecan chess pie
apple chess pie
coconut chess pie
lime chess pie
So, enjoy making this incredible lemon chess pie! You won't regret it!
Print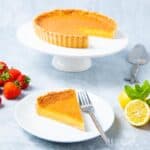 Lemon Chess Pie
---
Description
Go for this amazing lemon chess pie recipe. You only need a handful of ingredients which include: lemons, pie crust, butter, eggs, cornmeal, sugar & flour.
---
1

(23cm/9in)

sweet pie crust

5

large eggs

300g (1 1/2

cups)

caster

sugar

15ml (1 tbsp)

lemon zest

45ml (3 tbsp)

fresh lemon juice

15ml (1 tbsp)

yellow cornmeal

15ml (1

tbsp)

all-purpose flour

1.25ml (1/4 tsp) salt

115g (1/2 cup)

unsalted butter

,

melted
---
Instructions
Preheat oven to 160°C/320°F/gas mark 3.
Whisk the eggs, sugar, lemon zest and juice together until well blended.
Sprinkle in the cornmeal, flour and salt.
Slow drizzle in the cooled butter until all the ingredients are well incorporated.
Pour the filling into the pie shell.
Transfer the pie to the oven and bake for 40 minutes. The top should be golden brown and the centre set.
Cool on a wire rack for one hour then transfer the pie to the fridge to chill for at least 3 hours.
Serve for dessert. The pie will store in the fridge for 2 days.
Notes
There are a few options when it comes to the sweet pie crust. Firstly, the pie crust can be store bought - ready for you to pour in the filling and bake. Secondly, you can buy ready made shortcrust pastry (375g/13oz should be enough) and roll it out yourself, then bake accordingly to product instructions. Lastly, you can make the sweet shortcrust pastry yourself from scratch, which will yield best results.
In the USA, yellow cornmeal is used, and isn't readily available in shops elsewhere. Polenta and semolina are good substitutes.
Prep Time:

20 mins

Cook Time:

40 mins

Category:

Dessert

Method:

Bake

Cuisine:

American
Keywords: lemon chess pie, Bill Clinton lemon chess pie recipe, southern cuisine, how to make lemon chess pie
save the recipe to your pinterest board