A classic waffle recipe with a delicious twist, these Oreo waffles are pure chocolate indulgence!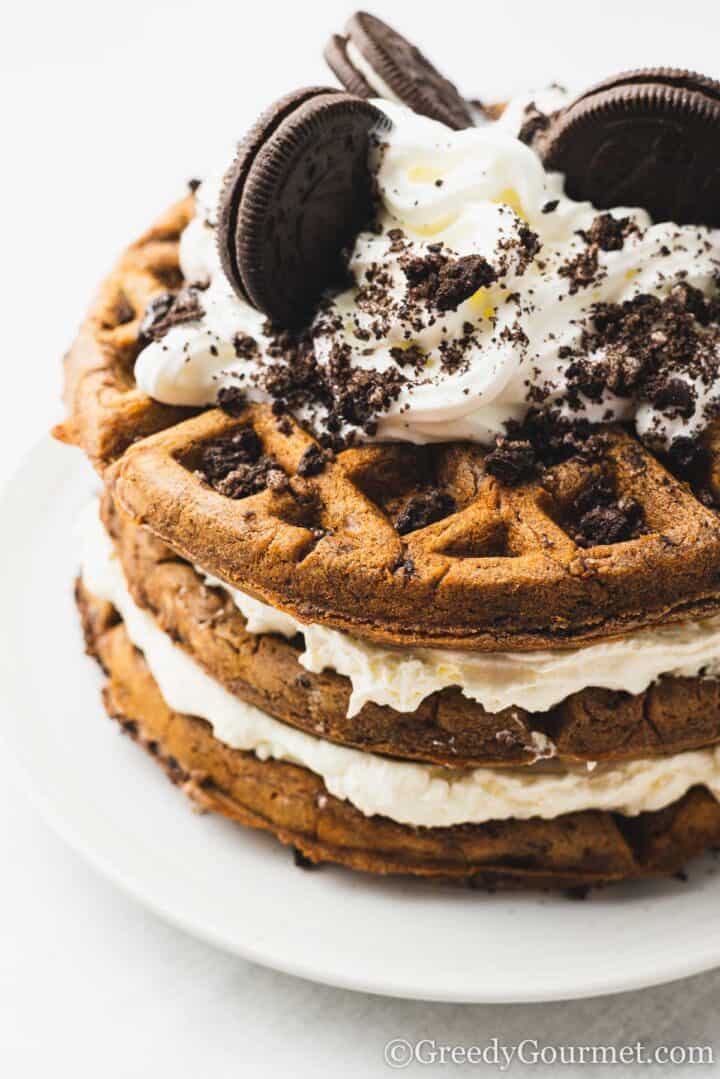 Homemade Oreo waffles are so incredibly satisfying – once you've mastered this recipe, you'll go back to it again and again. It's very adaptable too, so you can customize it until you've got your perfect waffles.
Why you'll love this recipe
They are fabulously tasty
You can enjoy them as a decadent breakfast, a delicious dessert or an indulgent treat
Making Oreo waffles is so simple!
So much better than a store bought frozen waffle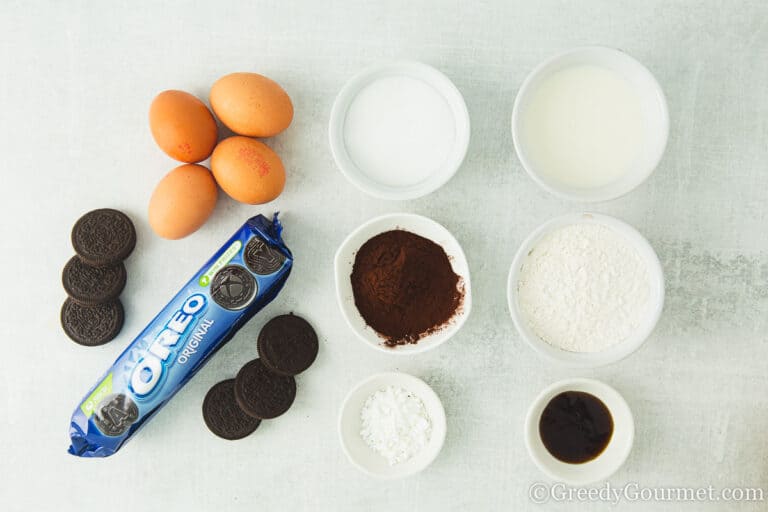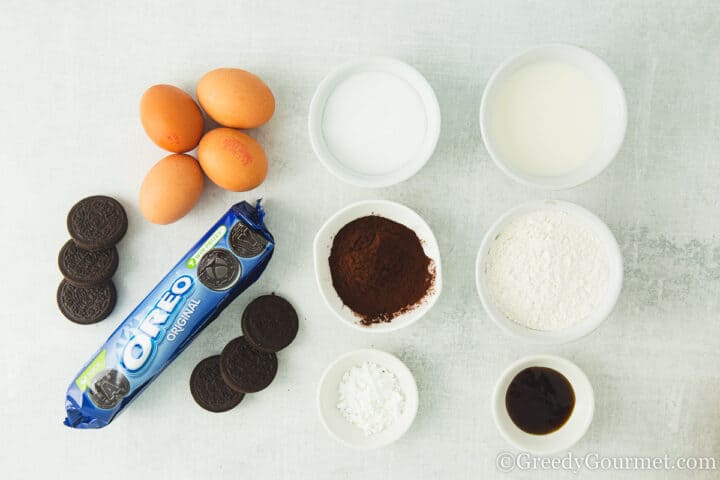 Equipment you'll need to make this Oreo waffle recipe
Here are some of the essentials kitchen items and extras you'll need when it comes to making this incredible Oreo waffles recipe:
How to make Oreo waffles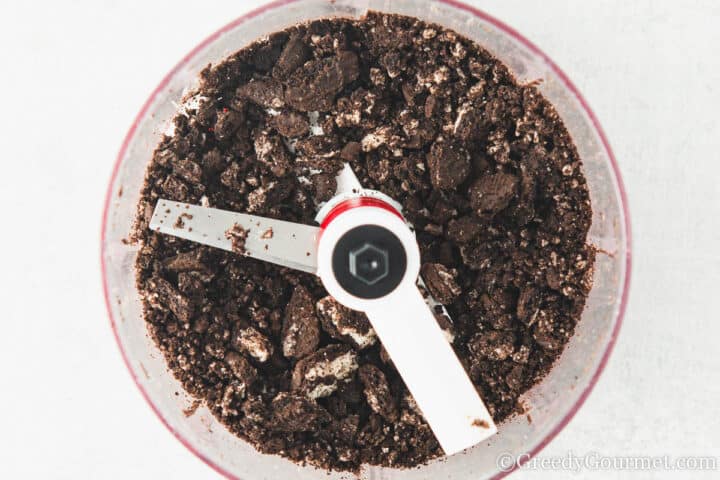 Crumble the Oreo cookies into small chunks.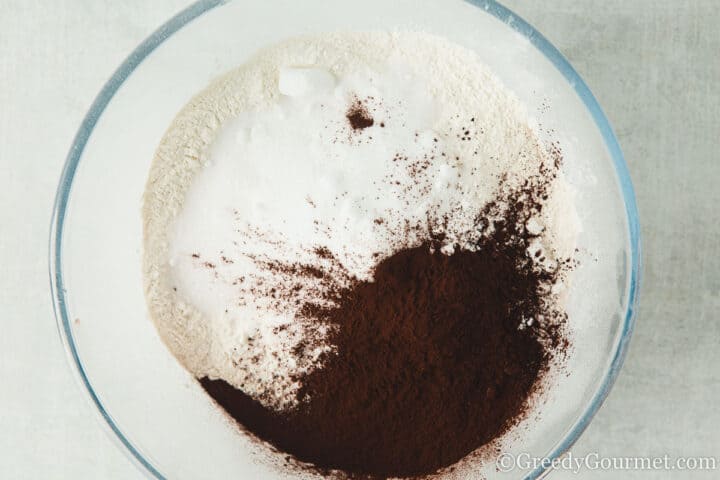 Place the flour, baking powder, sugar and cocoa powder in a bowl.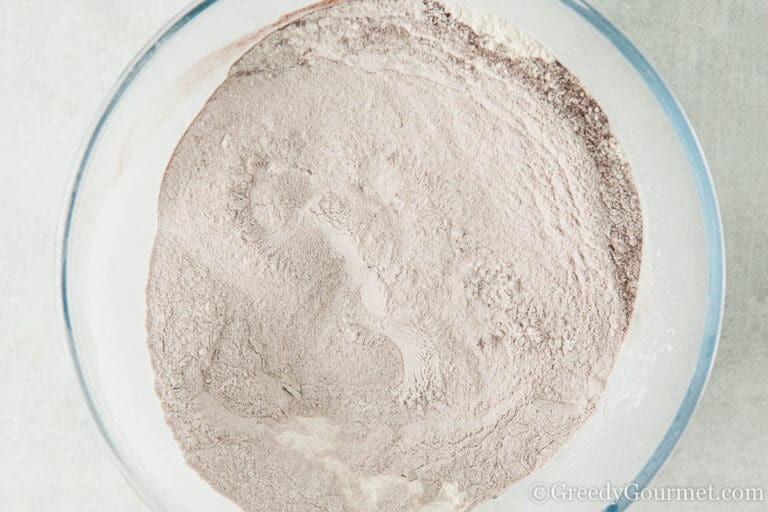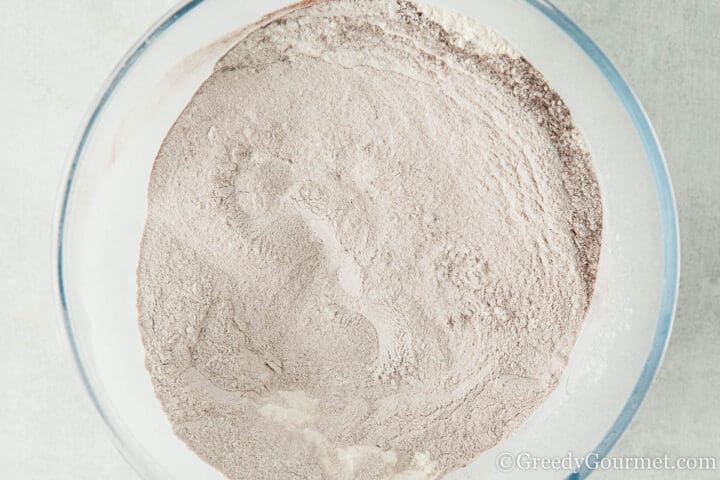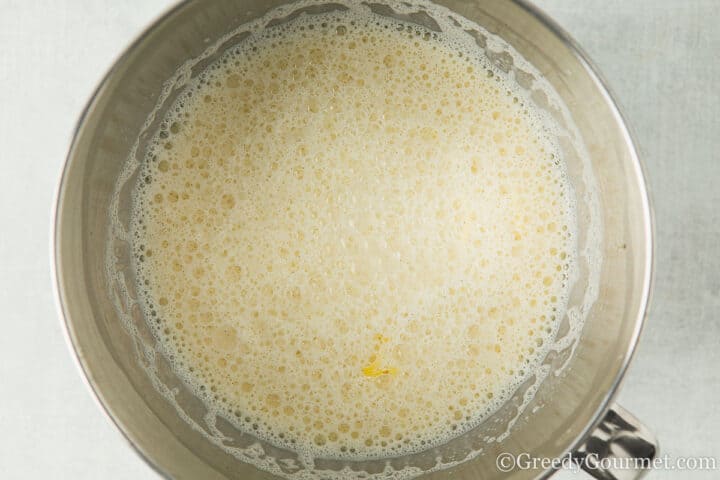 Whisk the egg, milk and vanilla paste together.
Slowly incorporate the dry ingredients with the wet ingredients, while stirring continuously.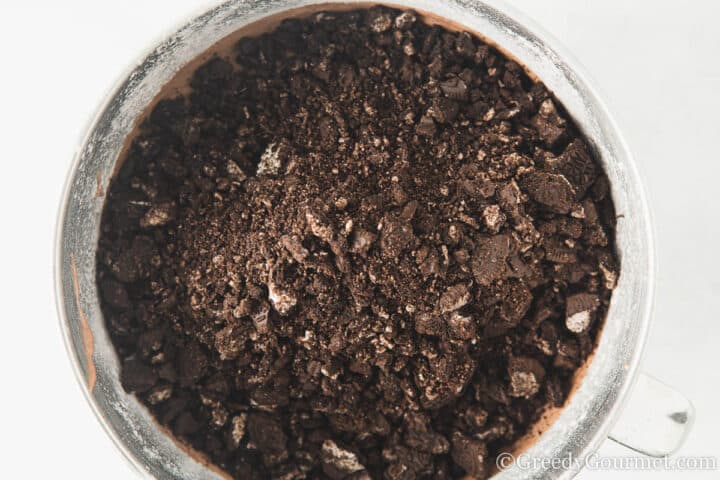 Your batter is ready. Cook in batches until done.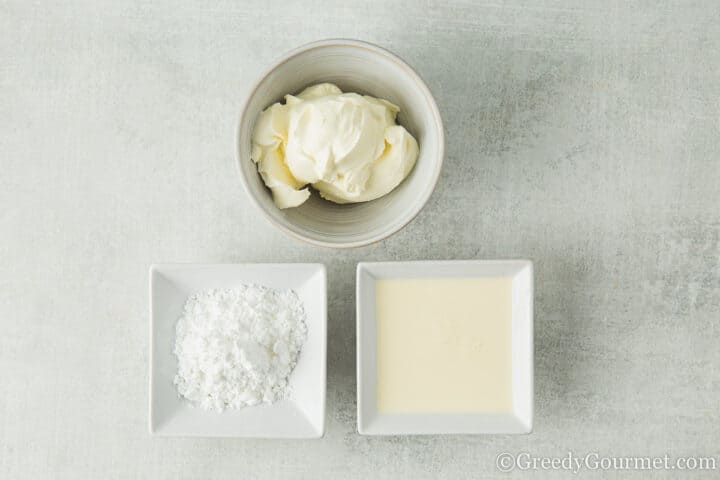 Get your cream cheese, cream and icing sugar.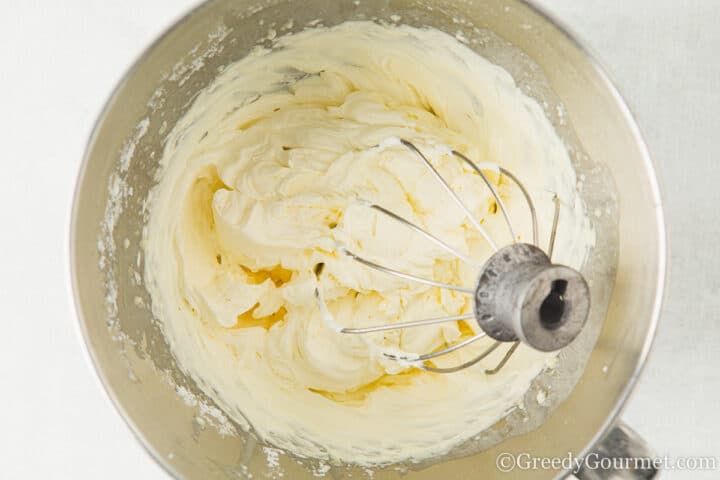 Whisk until soft peaks form. Serve with the waffles. Enjoy!
Top Tip
Don't over-mix the waffle batter. The flour will start to turn to gluten and you won't achieve the fluffy texture you're looking for.
What to serve with Oreo waffles
Tea or coffee
The ideal accompaniment to these luscious waffles! Pick your favorite beverage and sip away in between forkfuls of utter heaven.
Want to switch things up a little? Try my iced rooibos tea with raspberries and mint – an ideal pairing to your Oreo waffles.
Ice cream
In the mood to go all out indulgent? Why not add a scoop or two of your go-to ice cream? A few suggestions for you:
Variations to this recipe
For darker waffles and a more chocolatey taste, double up on the cocoa powder.
For lighter waffles, leave out the cocoa powder.
Add vanilla extract or vanilla essence to the cream cheese and double cream mixture for extra flavor.
Popular substitutions
Can't find vanilla paste? Replace it with vanilla extract or vanilla essence at a like for like ratio.
Feeling adventurous? Use a different variety of Oreos. Double Stuffed Oreos, Lemon Creme Oreos, Red Velvet or Peanut Butter are all delicious options.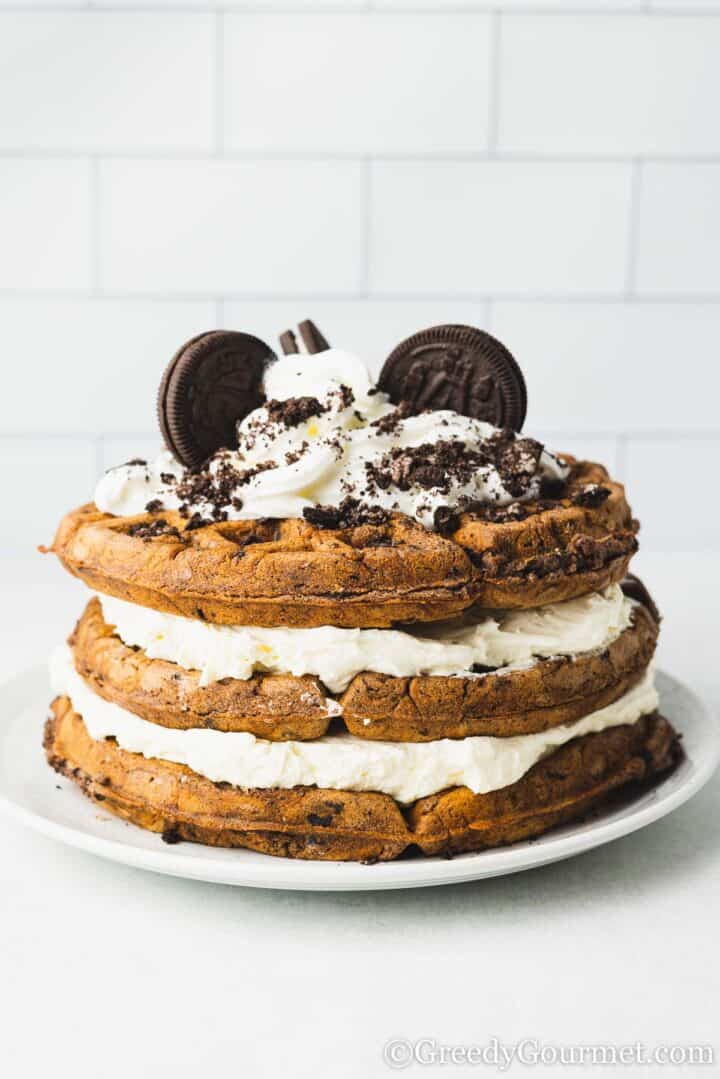 Top tips for wonderful waffles
These waffles are super simple to make. However, in order to get them perfectly delicious, there are a few important points to keep in mind:
Don't wing it... read your waffle maker's instructions and be sure to follow the step by step instructions below.
Have the electric mixer running on low as you add the dry ingredients to the wet ingredients.
Don't over- mix. This will give you a chewier, less fluffy texture. Keep your mixer on low. The batter should have a smooth and creamy texture, thick enough to form a round waffle, without being dense and heavy.
Strike while the waffle iron's hot! Have patience and let your waffle maker reach the right temperature. Once it gets there, don't hesitate... pour in the batter and get cooking!
Give them time. Your waffle iron should indicate when you're ready to lift the lid. Lift it too soon and you risk ripping the waffles.
Clean your waffle maker straight away to minimize mess and make clean up so much easier!
Why is my waffle batter too thin?
Most likely, you haven't used the right amount of flour. Make sure you follow the exact measurements below for the correct consistency. If it's too thin, add some extra flour and stir until you reach the desired consistency.
Why is my waffle batter too thick?
You've probably put too much flour into the waffle mix. Add a touch more milk to thin it out and give it a stir.
What's the best waffle maker to use?
There are so many great waffle makers on the market, ranging from about $20 up to $100.
I recommend getting a multi waffle maker, which allows you to cook several waffles in one go.
Can I use plain flour for waffles?
I don't recommend it. To get wonderfully fluffy waffles, you'll need to use self raising flour.
What can I use in place of baking powder?
You can use baking soda and lemon juice in place of baking powder, but your waffles will be crispy and less fluffy.
You can also omit baking powder altogether – if you like your waffle crispy, it's not a bad option.
How do you know when waffles are done?
Your waffle maker should have an indicator that tells you when they're done. Modern technology, eh!
If, by some chance, your waffle iron is an old school version, check your waffles after about six minutes. If they have a wonderful golden brown color, they are done.
Also, when waffles stop steaming, they are done. The steam is water escaping from the mixture. When the liquid has fully evaporated, you're good to go!
What are the best waffle toppings?
There are 1,001 waffle toppings that can adorn your Oreo waffles and take them into new realms of deliciousness. Here are just a few suggestions:
- Homemade whipped cream – that's what we've gone with here
- Strawberries
- Blueberries
- Raspberries
- Chopped bananas
- Maple syrup
- Chocolate sauce
- Ice cream
- Powdered sugar
- Sprinkles
How do you store leftover waffles?
Waffles will stay fresh for a couple of days when kept in an airtight sealable container in the refrigerator. They won't taste quite as delectable as straight out of the waffle iron though, so I recommend eating them straight away!
Can you freeze homemade waffles?
Yes. If you make a big batch of waffles and want to keep them long term, freezing them is an option. Seal them correctly in a freezable airtight container and keep them in the freezer for no longer than 3 months.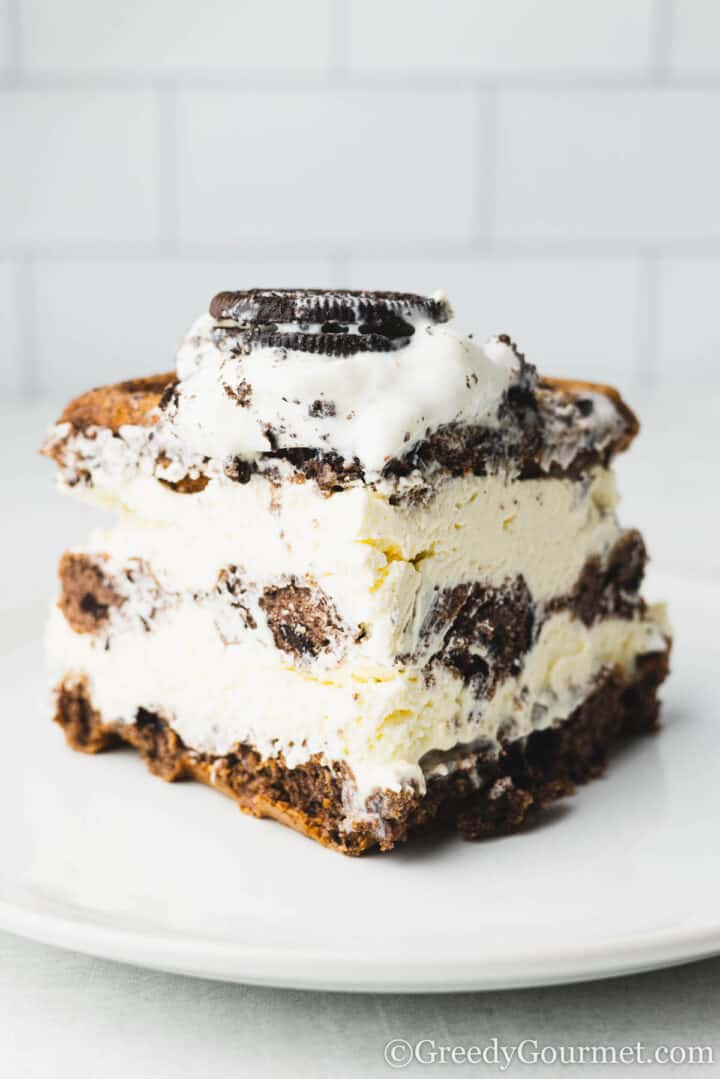 More delicious waffle recipes
Can't get enough waffles in your life? Go beyond the basics and create some truly delicious desserts. Here's a list of my all time favorite waffle recipes. Enjoy!
Print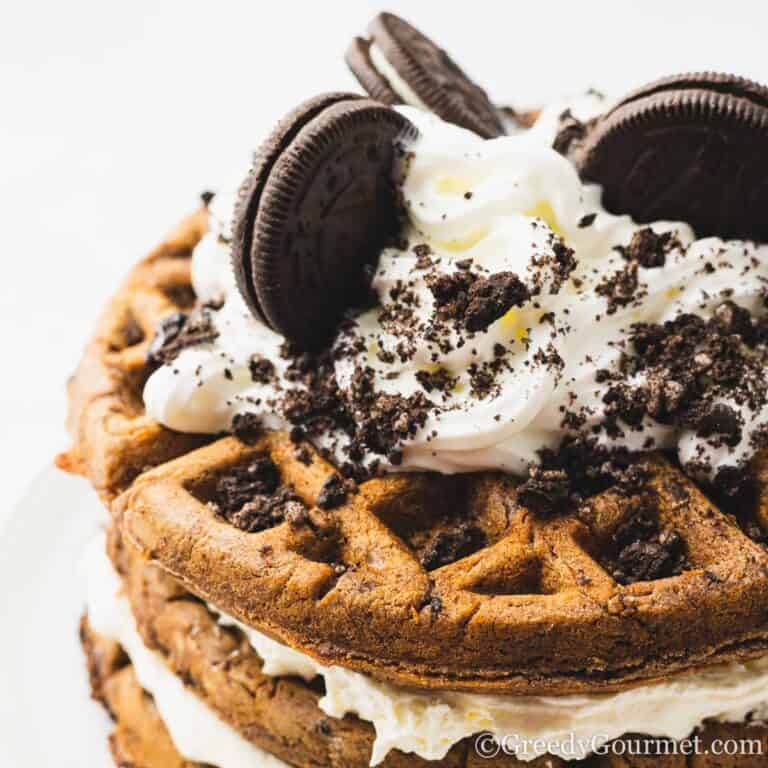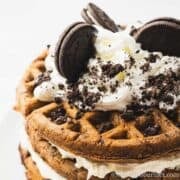 Oreo Waffles
---
Author:

Michelle Minnaar

Total Time:

1 hour 20 minutes

Yield:

makes

10

waffles

1

x

Diet:

Vegetarian
Description
Indulge in the ultimate treat with this Oreo Waffle recipe. Crispy waffles loaded with crushed Oreos, it's a decadent breakfast or dessert delight!
---
Waffles
680

g

(1 cup) self-raising flour, sieved

14

g

(1 tbsp) baking powder, sieved

60

g

(1/4 cup) caster sugar

30

g

(4 tbsp) cocoa powder

1

L (4 cups) milk

4

large eggs

15

ml

(1 tbsp) vanilla paste

40

(440g) Oreo cookies, crumbled
butter, for greasing
Cream Cheese Filling
225

g

(1 cup) cream cheese

250

ml

(1 cup) double cream

65

g

( 1/2 cup) icing/powdered sugar
Decoration
Whipped cream
Leftover Oreo cookies, whole ones and crumbs
---
Instructions
For the Waffles: Place the flour, baking powder, sugar and cocoa powder in a large mixing bowl and stir until the ingredients are evenly distributed.
Pour the milk, eggs and vanilla paste in another large bowl and whisk with an electric mixer. 
While the mixer is running at a low speed, add the dry ingredients a spoonful at a time until everything is added and a batter has formed. 
Bring the waffle iron to temperature. Quickly grease it by swiping it with a block of butter, then ladle the batter onto the center of the iron, spreading it with a spatula. Add a bit more batter if necessary in order to cover the surface of the iron. Close the waffle iron and cook according to the manufacturer's instructions. Mine took about 7 minutes per waffle. Repeat the process until the batter is used up.
For the Cream Cheese Filling: Place the cream cheese, double cream and sugar in a bowl and whisk with an electric mixer until the filling thickens to soft peaks. 
For the Decoration: Place a waffle on a plate then take a healthy dollop of filling and spread it over the waffle. Place another waffle on top, then spray whipped cream on top. Decorate with crumbled Oreos and whole cookies. Enjoy!
Notes
If you would like your waffles to come out darker and more chocolatey, double up on the cocoa powder. You can omit the cocoa powder too.
Prep Time:

10 minutes

Cook Time:

1 hour 10 minutes

Category:

Dessert

Method:

Bake

Cuisine:

American
Keywords: oreo waffles, oreo dessert, oreo recipe, oreo waffles and syrup, oreo waffle mix, dessert waffles, oreo waffles with cheesecake filling