Have you recently come across a vegan or vegetarian burger? They are very popular nowadays, especially in hip and trendy bistros.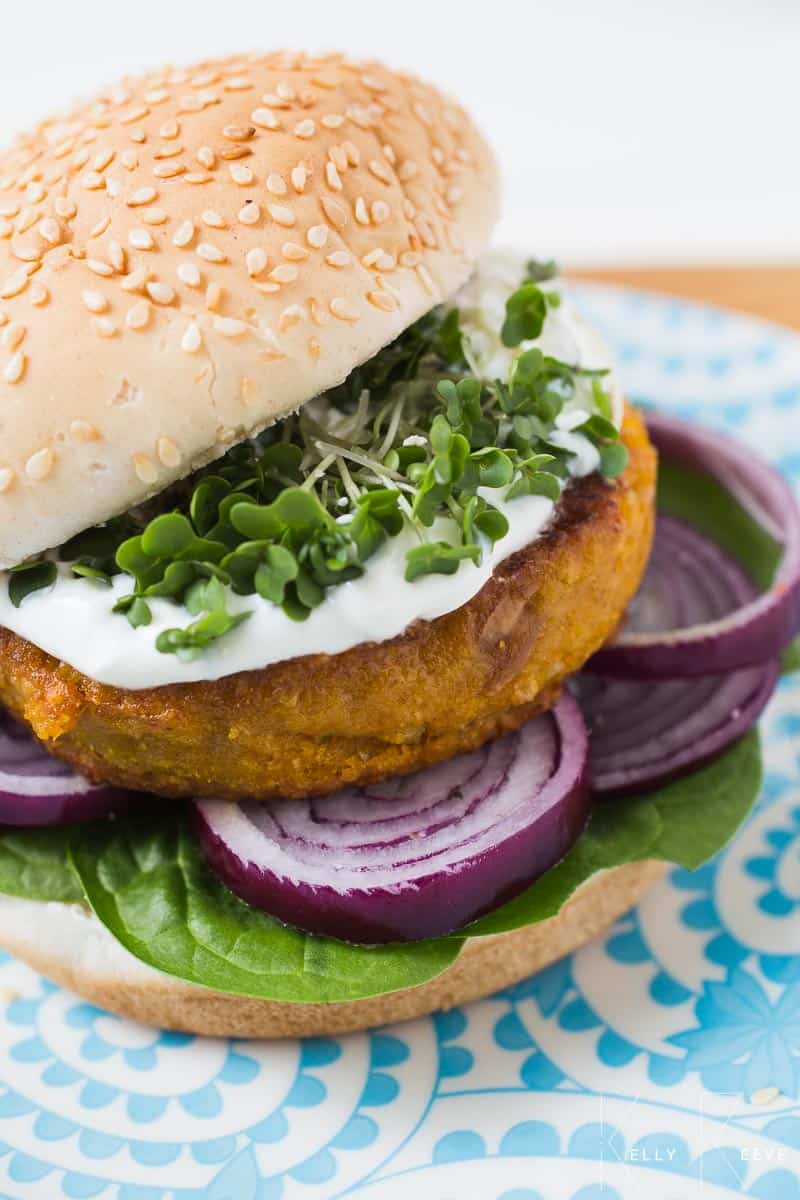 What a fabulous time to be vegan or vegetarian! Even just a mere 10 years ago there wasn't so much to choose from.
Prepare a chickpea burger , turn on your favorite TV series or play slots for money. Currently, players prefer to play at the online casino of their choice at https://onlinecasinoaustraliarealmoney.com/ . Online casinos are becoming popular and have become a platform for making money.
Today, with delicious meals such as this butternut and chickpea burger, being a vegetarian has never more enjoyable. This butternut and chickpea burger is the right balance between flavour and lightness.
After eating it, you'll still feel like you can eat another one. Lastly, it's an excellent family activity in which your kids can definitely lend a hand. Making burger patties is fun and everybody loves it.
butternut squash
I love the taste of butternut squash. It's sweet, nutty and smooth in texture, which makes it the perfect ingredient for making the burger patty. It gives the latter a lovely soft bite while intensifying the flavour of the butternut and chickpea burger.
Next, I'll tell you a really clever trick how to clean a butternut squash properly. The general mistake people make first is that they think a butternut is an ordinary pumpkin or squash.
Please consider double checking what you actually put in your shopping cart. A butternut squash looks light on the outside, and generally has a more pear-ish or eggplant-like shape.
Once you cut inside of it, you'll see the beautiful orange interior that tastes amazing once cooked.
After you've selected your butternut squash, don't skin it! Cut it into longer slices and oven bake them. Once the flesh is soft, the skin generally peels right off.
This will save you a lot of manual labour. Plus, its less messy than peeling, cutting up and boiling the squash. Ovens do the dirty work for you. By the way, remember to season your squash first if you shove it in the oven!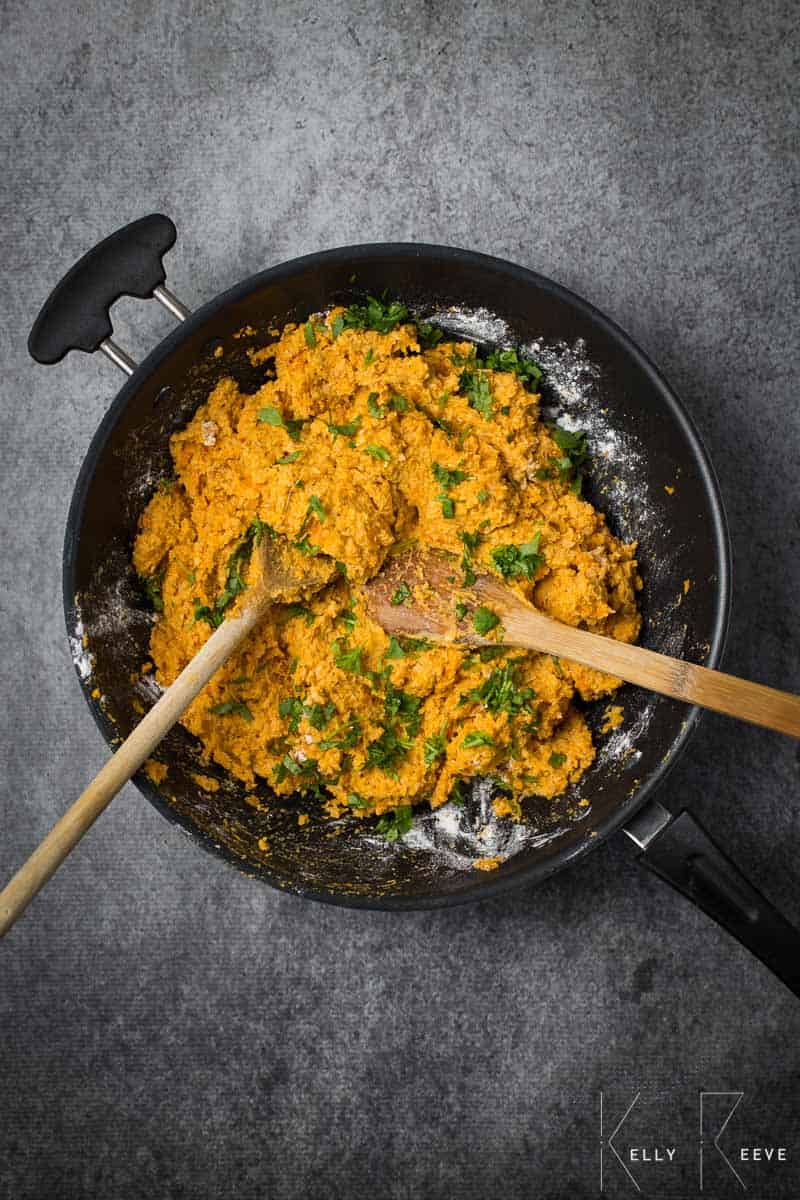 butternut and chickpea mix
The patty is the key component to this butternut and chickpea burger. It is the hero of the dish and should be soft, tangy and flavourful. Remember, we are trying to substitute those lovely umami flavours, which generally come from the meat.
Blend the butternut and chickpeas together. The chickpeas acts as a thickening agent to the patty while the butternut adds a smoothness. Of course, the ratio between the two is entirely up to you.
Generally, I prefer a 1:1 ratio to balance the flavours out. However, you can't go wrong with the mix if you add more of one component.
Remember to season your mix really well. Go for a coarse sea salt and black pepper. You can also use white pepper.
Also, I like to add in a little bit of nutmeg for those autumn flavours. Cinnamon and butternut are excellent together and it will make the mix even better.
making the patties
Have you got kids at home? If you do, make sure you call them for some fun. Yes, you should expect a mess.
However, there's nothing better than making a meal together as a family. You can make the patties with your hands, however I don't like this approach.
A lot of the mixture tends to get wasted as we clean our hands. Alternatively, I actually used a simple burger press to mold mine.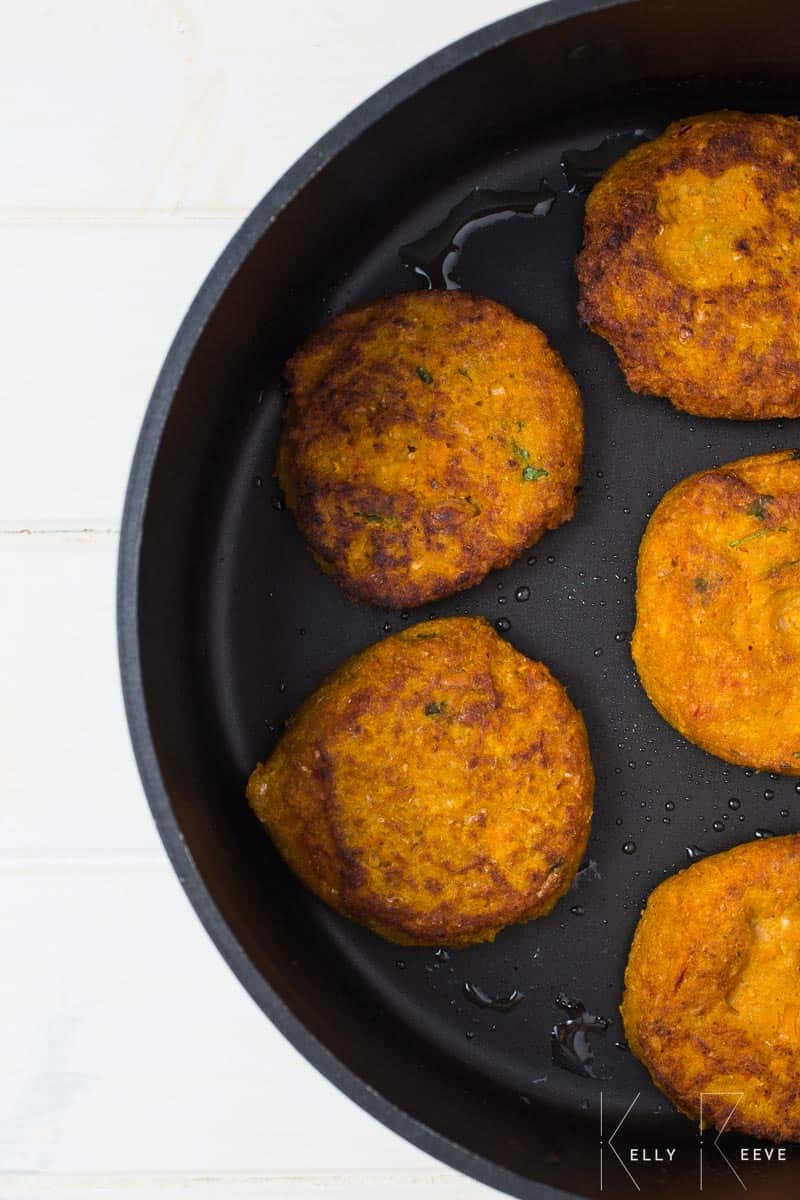 frying the patties
Make sure that your frying pan is hot, otherwise you won't be able to get that desirable golden colour. You can do it without using any oil as well.
However, if I want to go really healthy, I tend using coconut oil. Plus, it will crisp up your patty for the butternut and chickpea burger. This way it won't be too dry nor too soggy. It'll be just right!
dressing
As you can see, I've added a yogurt dressing with some fresh watercress and some gorgeous red onion rings. However, if you feel like combining the two and making one banging sauce then try making the watercress sauce.
Usually, the dressing on the burger makes the difference between a really flavourful burger or a really bland one. Generally, I prefer to use an avocado or guacamole dressing on my burgers.
You can also give it a go or you can also attempt avocado oil mayonnaise.
beware of the buns
Generally, the buns from the supermarket are really unhealthy. Look at the wrapper and check out if they contain any E ingredients. I guarantee that they do and they are full of preservatives.
Therefore, if you really want to use the traditional burger buns, then make sure they come from a reliable source that doesn't use chemicals to enhance storage properties.
Go to your local bakery and ask them if they've got them on sale or if they can make some. If not, then you should really try making your own.
substitutes for buns
As you know, the traditional buns are full of gluten. If you want to go gluten free and vegan, then why don't you try using lettuce leaves.
You can wrap the butternut and chickpea burger entirely in lettuce and make it vegan! You can also try the tortilla wrap, if you don't like too much of the green stuff.
However, the lettuce adds a nice crunch and freshness. Plus, it's a good excuse to take another butternut and chickpea burger.
Otherwise, pair the burger with a lovely chickpea based salad called masala chana chaat. It's to due for!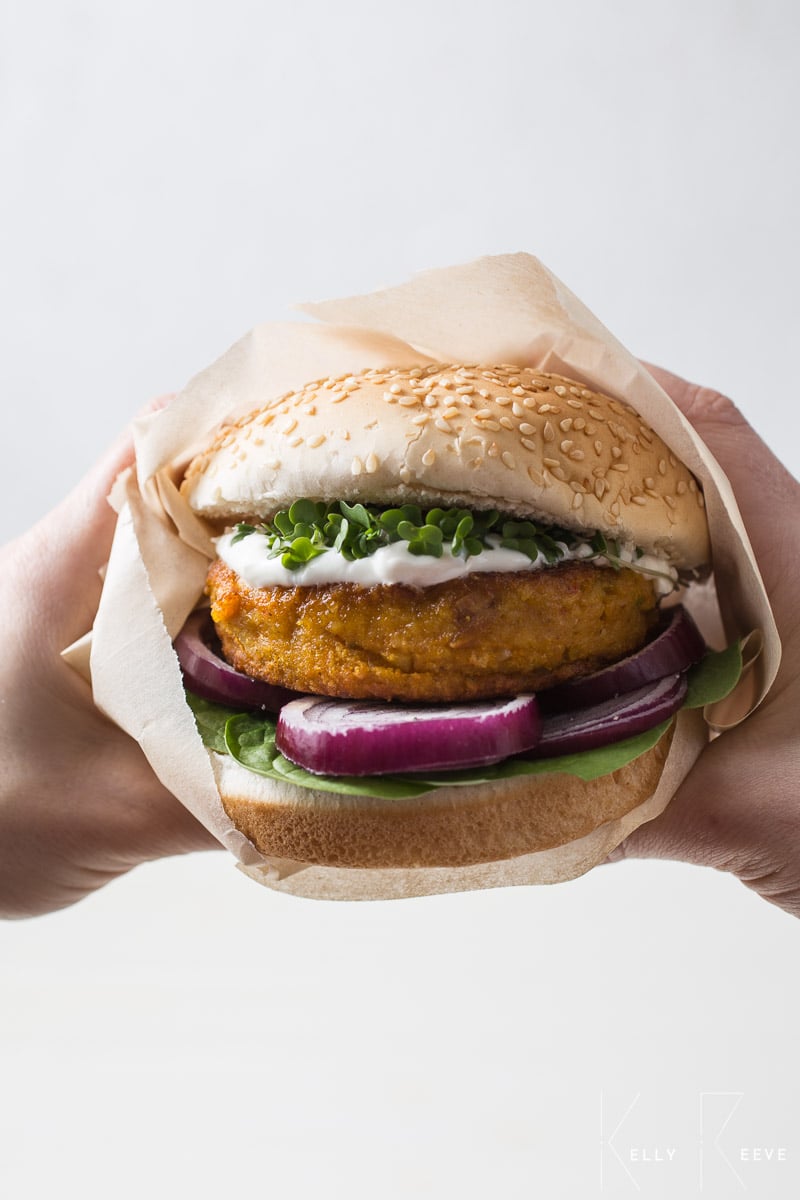 serving
Burgers and fries are a classic combination that will remain forever popular. Try serving your amazing butternut and chickpea burger with baked sweet potato fries. You can also go for the general salad with a drizzle of balsamic vinegar and olive oil.
Love burgers? Try this BBQ Pulled Lamb!
Print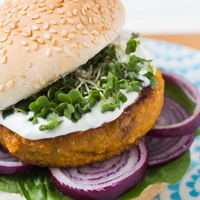 Chickpea & Butternut Burgers
---
1

red chilli, finely chopped

2

cloves garlic, peeled and finely chopped

2.5

cm (1 in) fresh ginger, peeled and finely chopped

45

ml (3 tbsp) vegetable oil

500g

(1lb) cooked chickpeas

900g

(

2

lbs) cooked butternut squash

150g

(

5oz

) flour

5

ml (1 tsp) ground cumin

5

ml (1 tsp) ground coriander

45

ml (3 tbsp) roasted peanuts
Handful coriander leaves, chopped
---
Instructions
Fry the chilli, garlic and ginger in a large frying pan with 15ml (1 tbsp) oil for 1 minute.
Add the chickpeas, butternut, cumin, coriander, peanuts, leaves and flour to the pan and stir well.
At this point the mixture shouldn't be sticky to handle. If it is add a bit more flour until it isn't anymore.
Form 10 even-sized balls of the mixture then squeeze them flat in order to form burger patties.
In a large frying pan, heat the remaining oil and fry the patties in batches until browned on both sides.
Serve in a burger bun with your favourite fillings. In this case we used spinach, red onion, yogurt and cress. Enjoy!
Prep Time:

40 minutes

Cook Time:

20 minutes
Nutrition
Serving Size:

1 serving

Calories:

350

Sugar:

7.5 g

Sodium:

109 mg

Fat:

10.6 g

Saturated Fat:

1.6 g

Carbohydrates:

53.6 g

Fiber:

11.2 g

Protein:

13.2 g
save the recipe to your pinterest board

A special thanks to Kelly Reeve for assisting with the recipe shoot.