Delicious, easy to cook and much healthier than your standard kebab, this chicken beyti kebab is one of Turkey's most popular dishes – and it's easy to see why!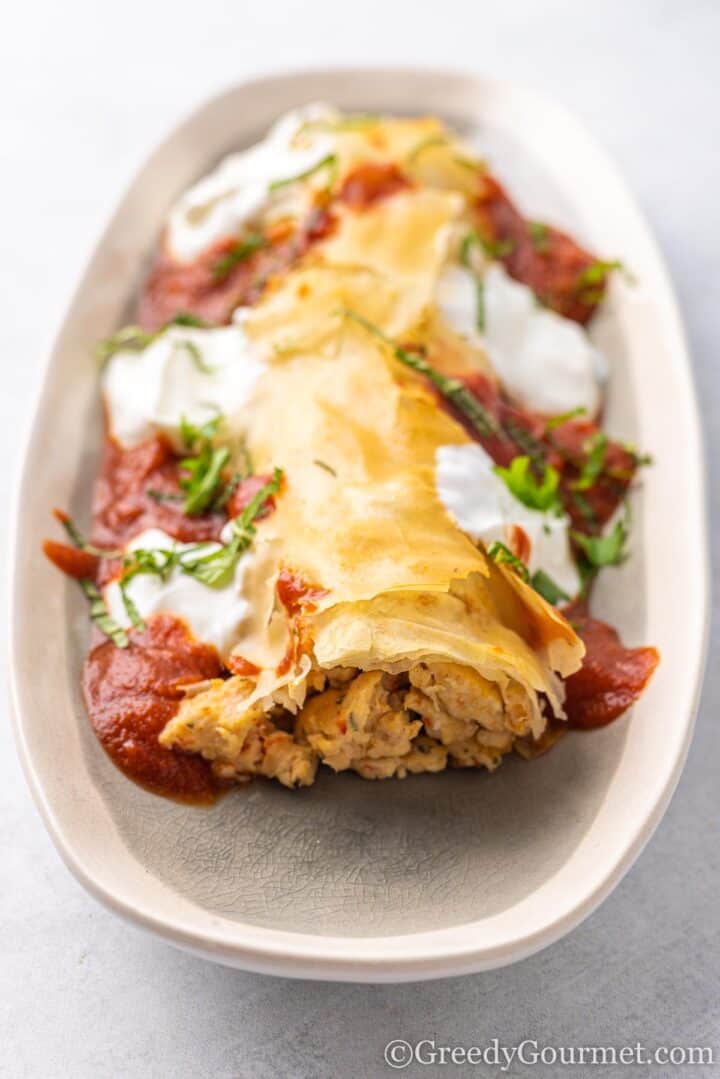 So, if you're looking for something a little exotic, this recipe is for you.
Why you'll love this chicken beyti recipe
They are like deluxe sausage rolls served with a wonderful sauce
For such a delicious dish it's extremely easy
It's very adaptable
Equipment needed to make this recipe
There are a key piece of equipment that you'll need before you start cooking:
How to make chicken beyti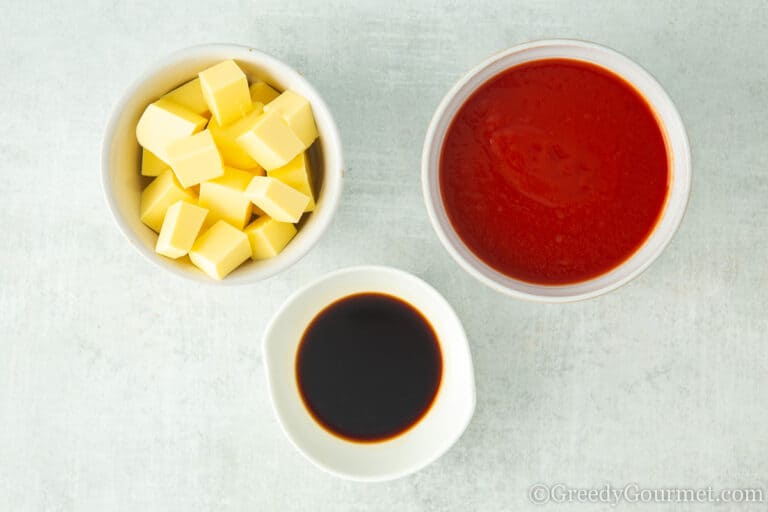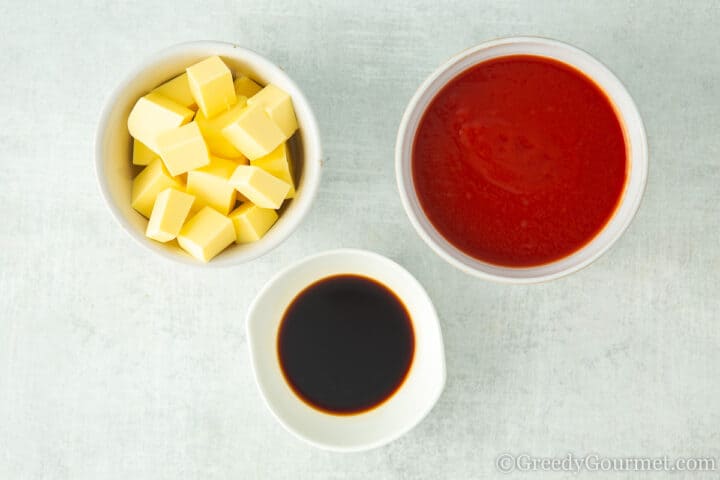 Measure out the passata, butter and balsamic vinegar.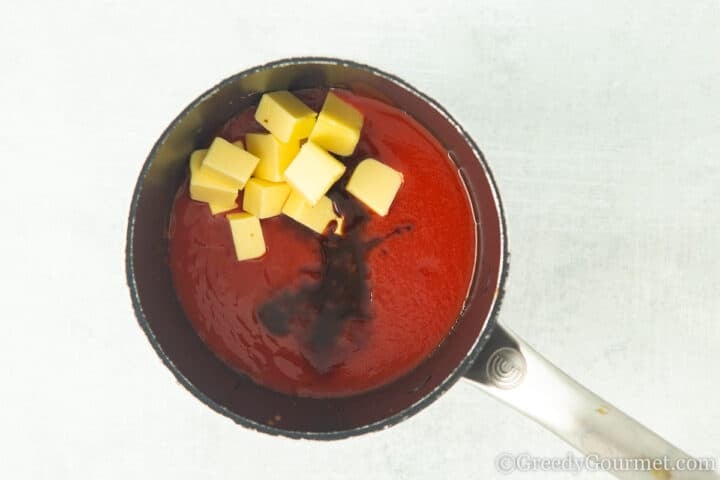 Place the three ingredients in a pot over a medium high heat. Stir until the butter has melted and a smooth sauce has formed. Let it bubble for 10 minutes, then set aside.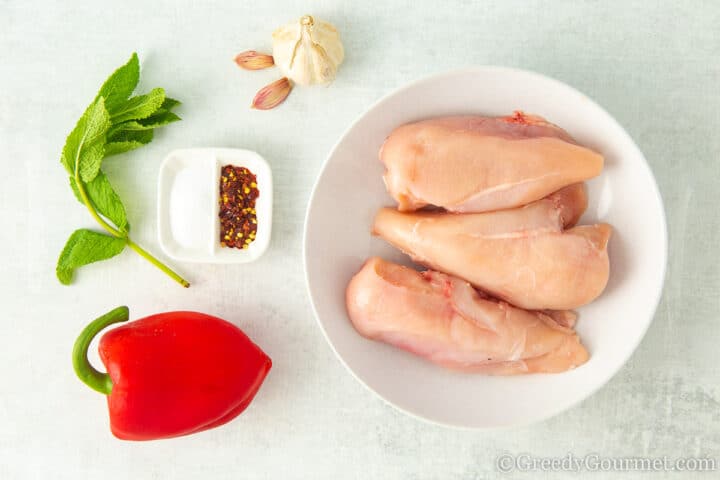 Get your chicken filling ingredients ready.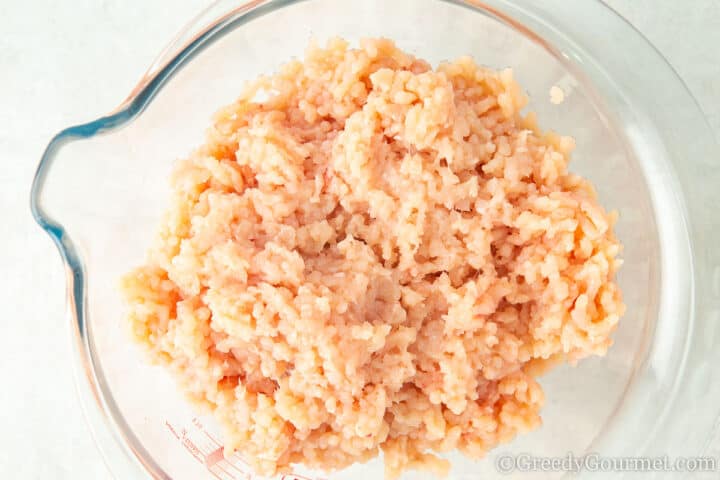 Mince the chicken if you bought whole chicken breasts or thighs.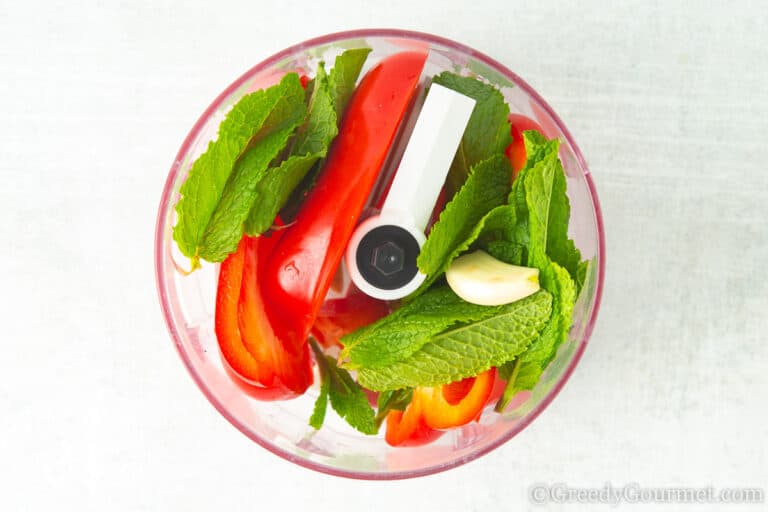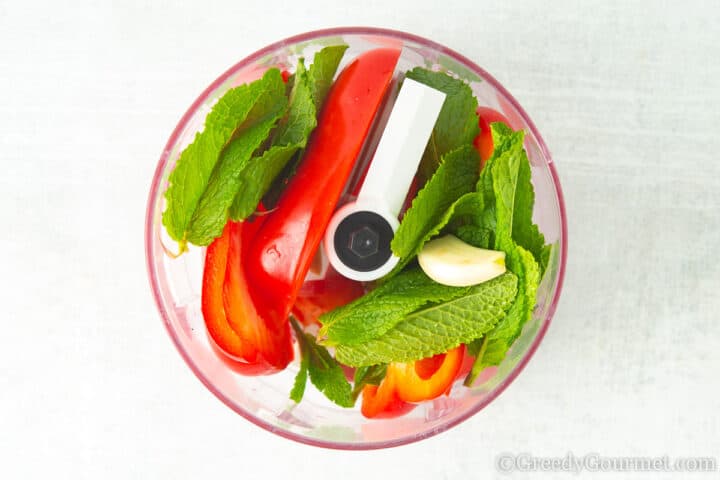 Place the red pepper, mint and garlic in a food processor.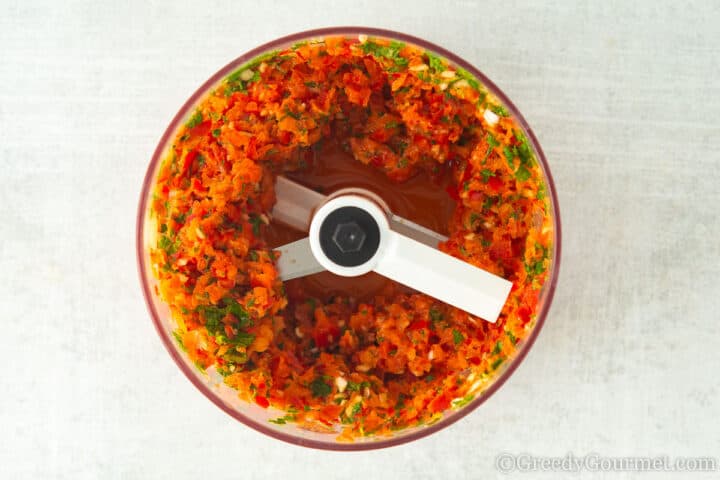 Blend until the ingredients are finely chopped.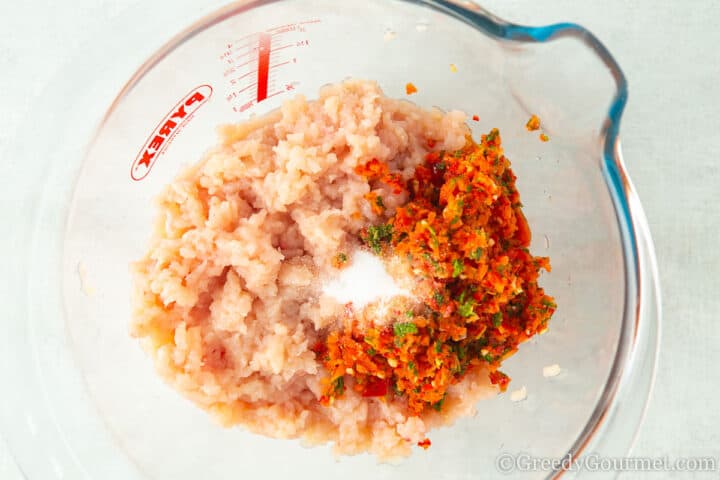 Add the chopped ingredients plus the salt and chilli flakes to the minced chicken and mix well.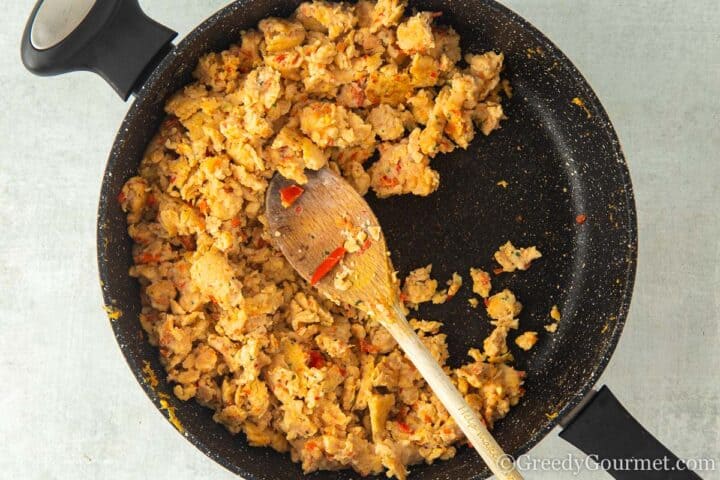 Cook the chicken in a frying pan.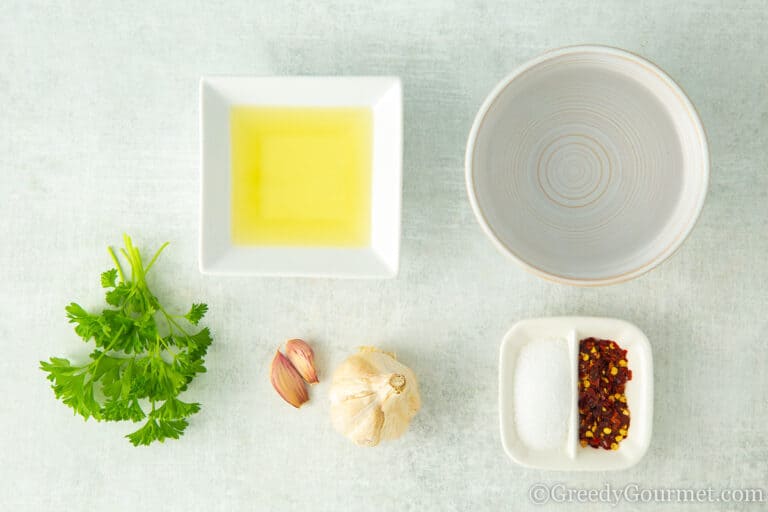 Get all the herby sauce ingredients together.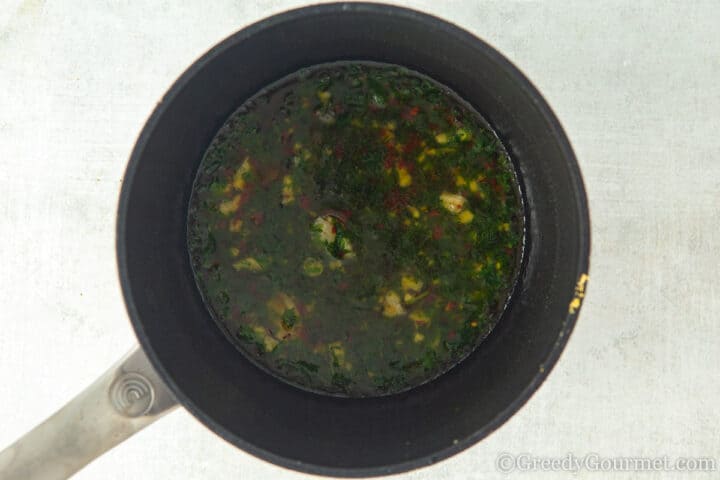 Place everything in a pot and simmer for 2 minutes. Set aside to cool down.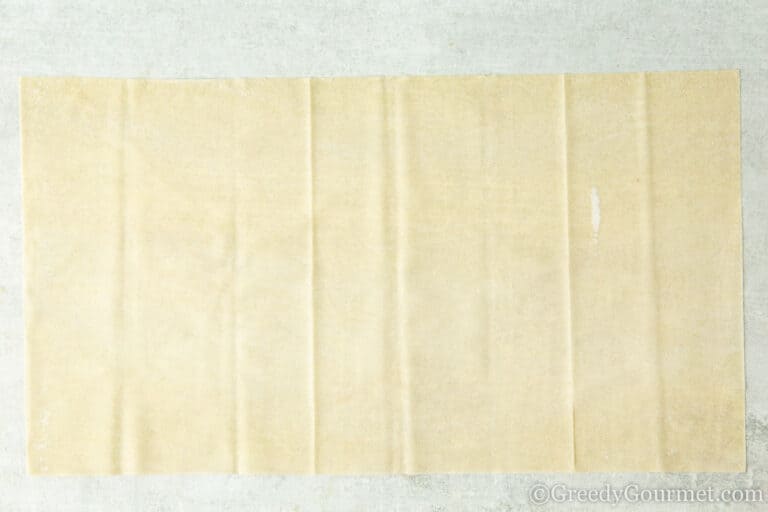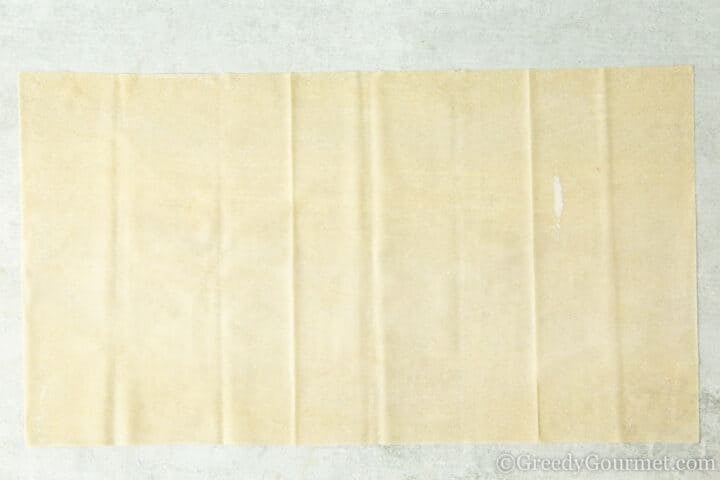 Place two filo sheets on top of each other on a floured surface.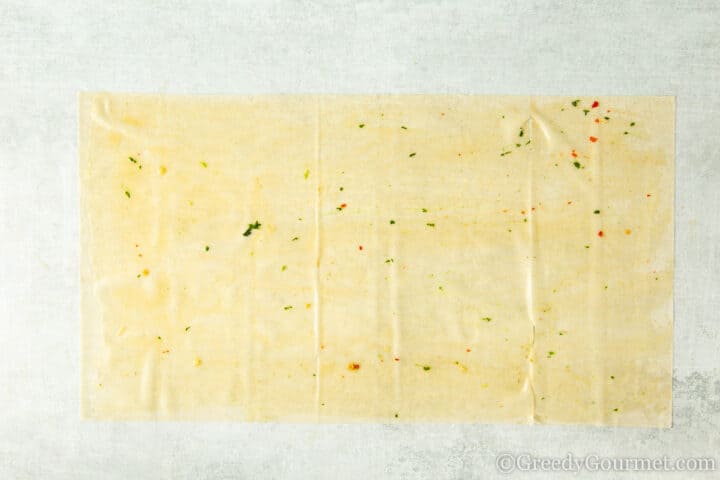 Brush with the Herby Sauce.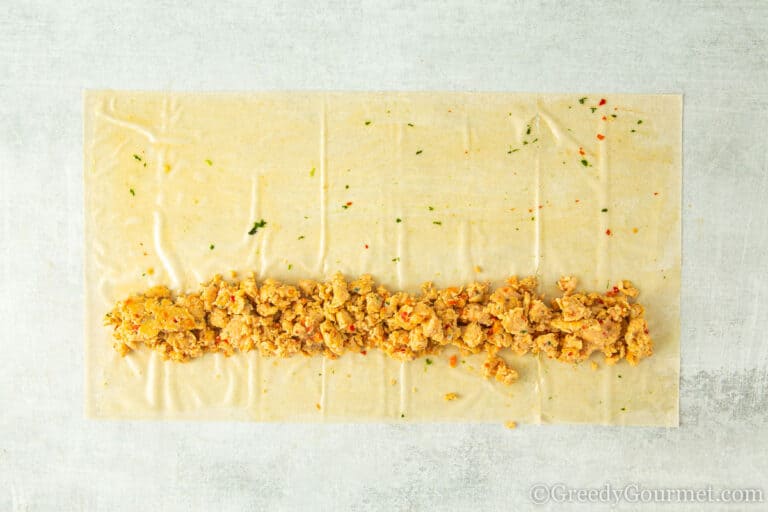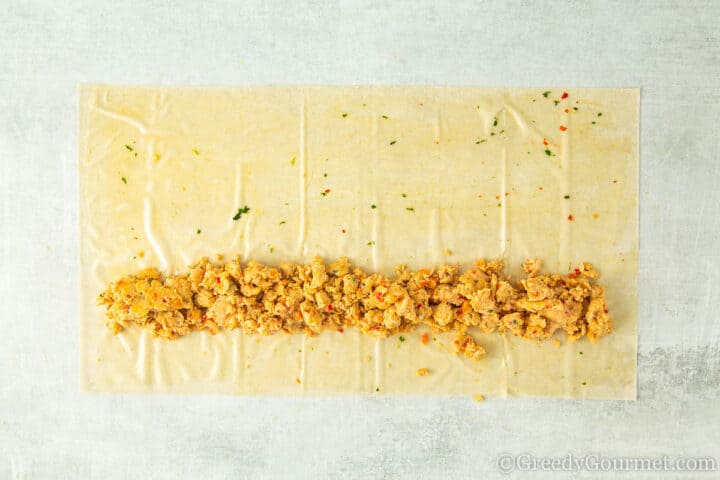 Add a third of the chicken filling on the filo sheet in a line.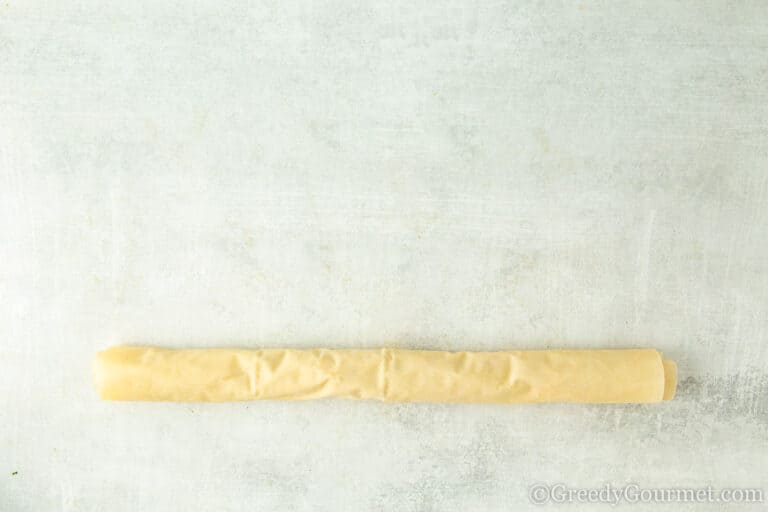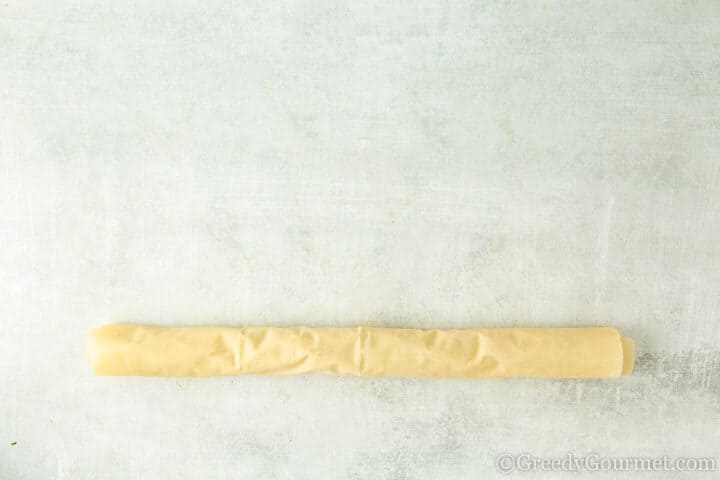 Roll the filled filo in the shape of a sausage.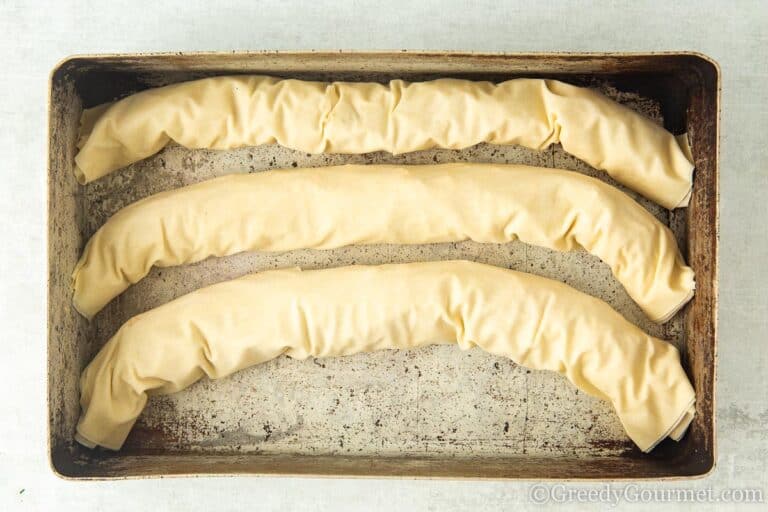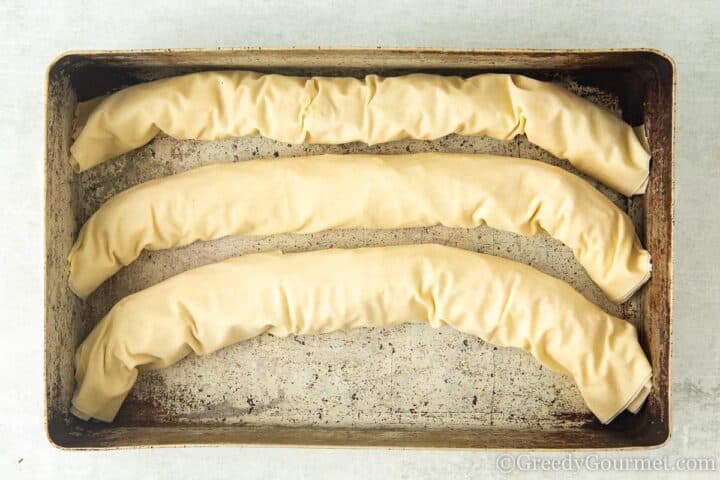 Repeat the process until all the ingredients are used up.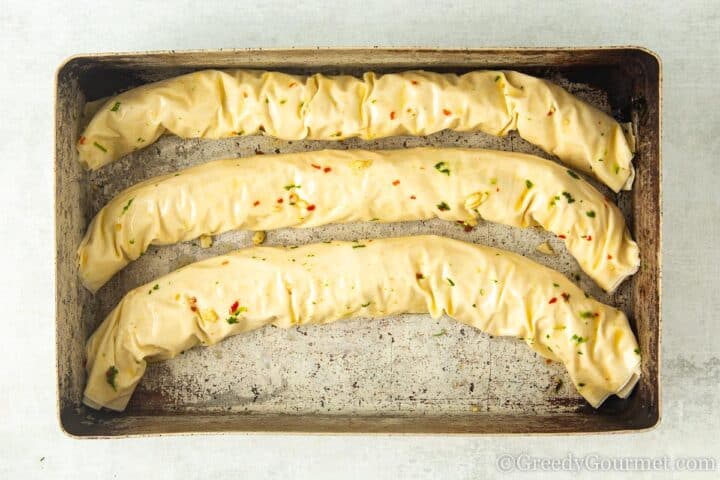 Brush the filo sausages with more Herby Sauce.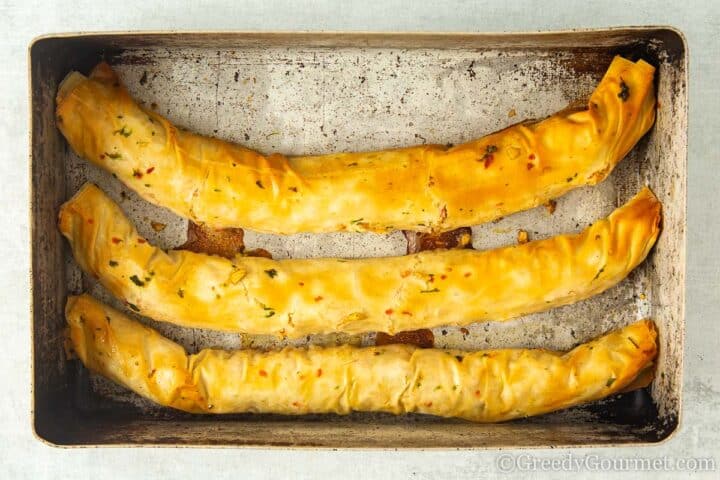 Bake until the filo pastry is crispy and golden. Serve immediately with yogurt and the spiced tomato sauce. Enjoy!
Top Tip
Buy quality chicken mince from the butchers. If it's dry enough, you can make this recipe on the BBQ. See instructions at the bottom of this article.
What to serve with chicken beyti
Sides
There are lots of different sides you can serve with beyti kebab. Here are some suggestions:
Salad – try my Mediterranean salad for a healthy, light and tasty side dish
Fresh or grilled tomatoes
Crudités
Fried eggplant
Cacik – this classic Turkish yoghurt sauce can be served alongside or in place of the yoghurt sauce in this recipe
Popular substitutions for this recipe
Herbs
Herbs play a big role in Turkish cuisine. You can substitute the parsley and mint for thyme or rosemary and even add some mint into the yogurt sauce if you want.
Wraps in place of pastry
Instead of filo pastry you can use tortilla wraps. You can also use a traditional type of flatbread known as lavash, which is popular in Middle Eastern countries such as Turkey, Iran and Armenia.
Oil
You can replace vegetable oil with extra virgin olive oil.
Variations to this recipe
You can use ground beef or ground lamb in place of ground chicken.
In Turkey, people often grate a local cheese known as kaşar into the tomato sauce to give it even more flavour.
Add more spice to this Turkish kebab for extra depth of flavour. Traditional spices used in Turkish cuisine include cumin, cinnamon, paprika, cardamom, ginger, turmeric and nutmeg.
Top Tip
If you're using a cast iron griddle pan, make sure you cook the chicken on a very high heat to get that beautiful smoky flavour.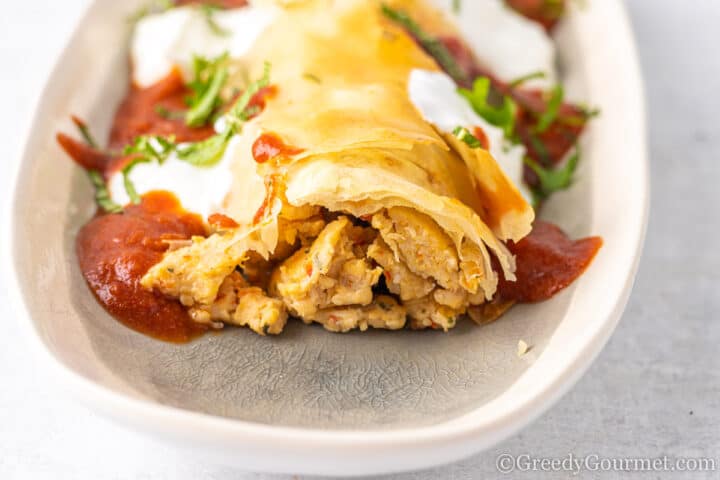 What is a chicken beyti kebab?
It's a Turkish dish consisting of ground chicken grilled on a skewer and wrapped in flatbread or, in this case, pastry.
How do you store chicken beyti leftovers?
Store leftovers in an airtight container and keep in the fridge. They will stay fresh for about three days.
More Turkish recipes
Love Turkish cuisine? Check these out:
Print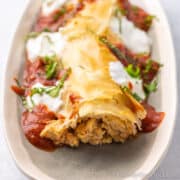 Chicken Beyti
---
Author:

Michelle Minnaar

Total Time:

55 minutes

Yield:

8

portions

1

x

Diet:

Halal
Description
It's easy to see why this Chicken Beyti kebab is one of Turkey's most popular dishes. Why not be a little healthier and make it yourself?
---
Tomato Sauce
500

g

(2 1/4 cups) passata

98

g

(7 tbsp) butter

30

ml

(2 tbsp) balsamic vinegar
salt and pepper, to taste
Herby Sauce
60

ml

(4 tbsp) vegetable oil

4

garlic cloves, crushed

10

parsley sprigs, finely chopped

125

ml

(1/2 cup) water

2

g

(1/2 tsp) salt

1

g

(1/2 tsp) dried chilli flakes
Chicken Kofta
1

kg

(2.2lbs) ground chicken

2

garlic cloves, crushed

1

red pepper, finely chopped

5

g

(3 tbsp) fresh mint, finely chopped

11

g

(2 tsp) salt

2

g

(1 tsp) dried chilli flakes
Chicken Beyti
240

g

(6 sheets) filo pastry sheets

500

g

(1 3/4 cups) Greek yogurt
parsley, for garnishing
---
Instructions
For the Tomato Sauce: Place all the ingredients in a saucepan over a medium heat. Once the butter has melted, stir well until everything is well incorporated, then let it slowly simmer and bubble away for 10 minutes or until thickened. Set aside.
For the Herby Sauce: Place everything in a saucepan. Let everything simmer for 2 minutes, give it a stir and set aside to cool down.
For the Chicken Kofta: Preheat the oven to 180°C / fan 160°F / 350°F / gas mark 4. 
Mix all the ingredients for the Chicken Kofte in a bowl and knead for 2 minutes. 
Heat a bit of oil in a frying pan over a medium heat. Stir fry the chicken mince for 5 minutes or until almost cooked.  
Remove from the heat and let the meat cool down enough to handle. 
Sprinkle a clean surface with flour and place two filo pastry sheets flat on top of each other. 
While the meat is cooling down, brush the filo pastry with the Herby Sauce.
Place a third of the chicken in the center of the bread in a straight column. Roll it, so that it resembles a sausage roll. Transfer it to a large baking tin. Repeat the process to create two more rolls. 
Brush the filo pastry with the Herby Sauce on the outside, then bake for 25 minutes or until the pastry is golden brown and crispy. 
Cut it into bite-sized pieces. Arrange the pieces on a plate in a circle on a large serving platter. 
Fill the center with yogurt and drop dollops of tomato sauce on the outside of the meat circle. Sprinkle with parsley and serve immediately. Enjoy!   
Notes
Traditionally, kofta is meant to be cooked on the barbecue. Our chicken mince was quite wet, which made it super hard to load onto skewers, so we couldn't follow this method. Cooking it on a hob works too but we resorted to frying the meat in a pan, which also worked. That said, if you're having better luck with your chicken mince, follow the next instructions for a more traditional approach to the recipe. Divide the raw Chicken Kofta mixture between 8 equal portions. Prepare the barbecue. Alternatively, heat a cast iron griddle pan on high heat. Place a portion of the mixture onto a skewer, slowly pushing and squeezing from the top to the bottom, until an even sausage is formed on the skewer. Repeat the process for the remaining meat and skewers.Cook the skewers for 8 minutes, flipping frequently. Follow the rest of the recipe instructions after the chicken is cooked.
Unless you make your own, lavash bread isn't readily available in the UK. Preferably, 2 large lavash breads are needed but 4 tortilla wraps will do. You won't need to cook the beyti in the oven then and can serve it immediately with the sauces. Check out my Lamb Beyti recipe to see step-by-step instructions. 
Prep Time:

20 minutes

Cook Time:

35 minutes

Category:

Main Course

Method:

Bake

Cuisine:

Turkish
Keywords: chicken beyti, chicken beyti recipe, chicken beyti kebab, chicken beyti wrap, wrapped chicken beyti, turkish chicken beyti, turkish chicken recipe