You are in for a treat with this Crying Tiger Steak recipe. This bad boy will impress any meat lover or man in your house. A very popular dish when having guests over. Believe it or not, but it's not so difficult to make. Overall, it will take under an hour and the smells you'll be experiencing in the kitchen will make you extremely hungry and impatient. Guess what, while the Crying Tiger Steaks are on the grill, you can also prepare great sides. By the end of this meal, you'll wish you would have taken a larger piece or made more. Excellent with a good glass of heavy red wine!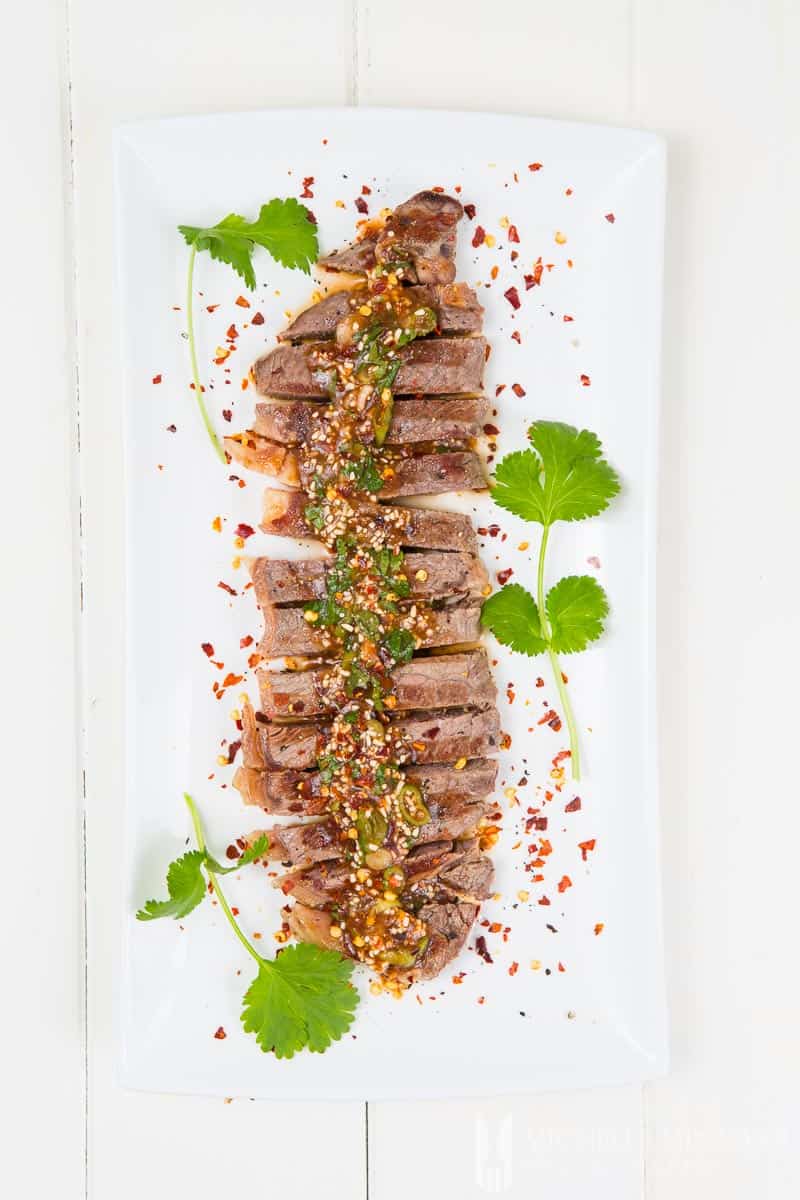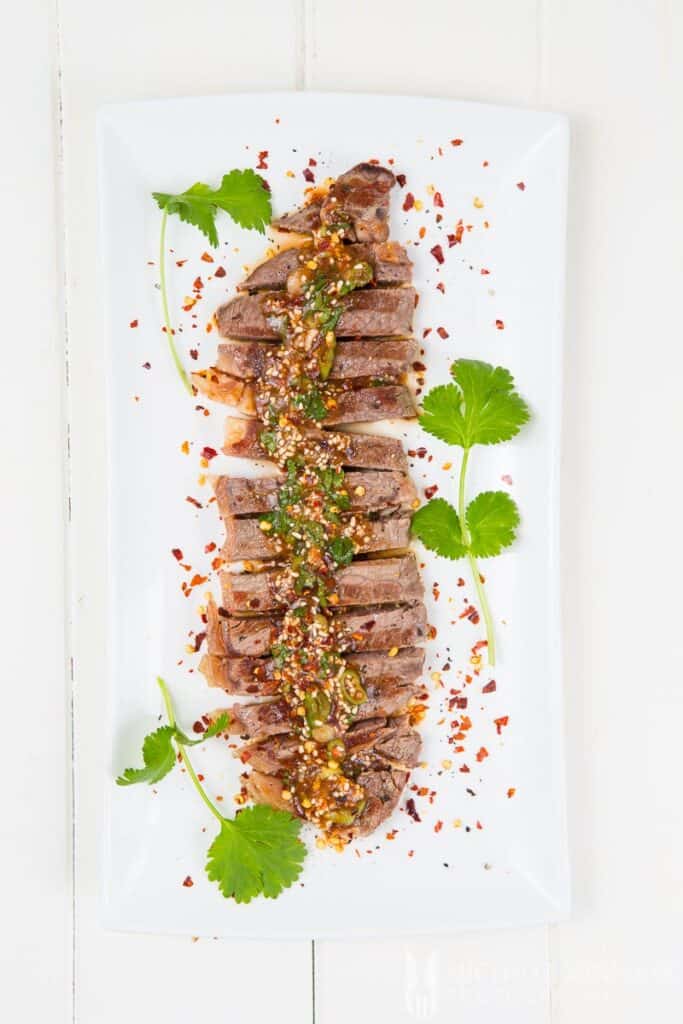 Tefal OptiGrill
Many people opt out from making steaks because they are afraid of overcooking the beautiful piece of meat. The OptiGrill is your tool to produce quality dishes, giving perfect results every time. You can use it for grilling meat, fish, vegetables and even cheese like halloumi. Thinking about it now, it would have been perfect for my grilled halloumi recipe or my masala grilled aubergine. It's the tool that gives you confidence when working with quality ingredients, taking the worry away as you know you will always produce an amazing meal.
Here are just a few fantastic features the Tefal OptiGrill has:
The LED Cooking Level Indicator which makes it clear when your meat or fish is done. The cooking indicator will change colour and beep for rare, medium, well done.
A thickness detecting sensor which regulates grilling temperature according to the size of the meat so it knows what you're cooking.
Meat grilling pre-sets: burgers, chicken, bacon, sausage, steak and fish.
A drainage system which stops meat being saturate
If you don't own an Optigrill, you can simply barbecue the Crying Tiger Steaks or pan-fry them to your liking.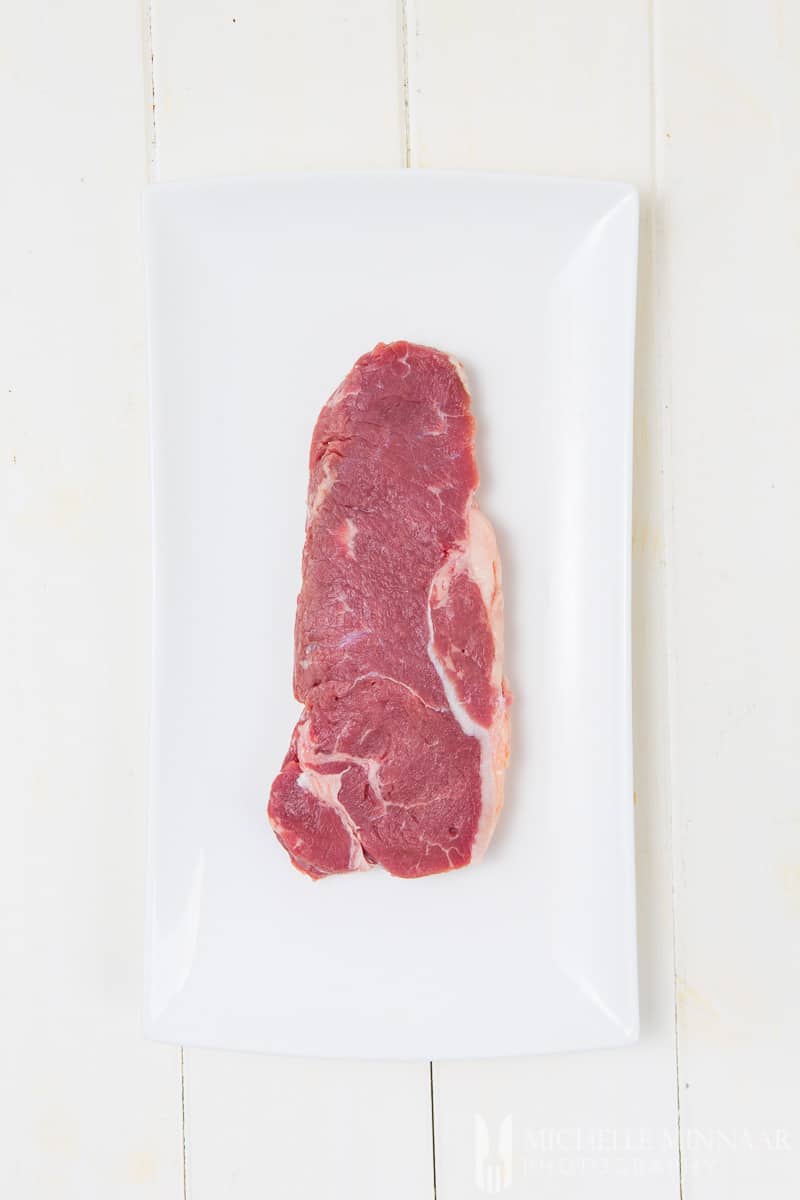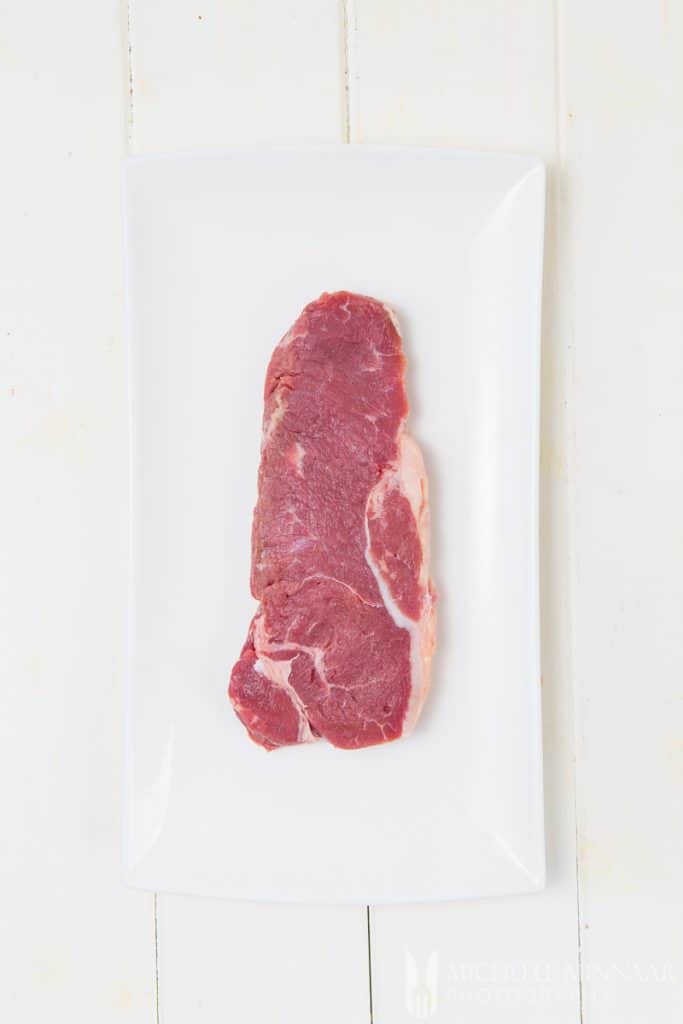 Got #GrillSkills?
I don't know about you, but I tend to overcook whatever I grill from time to time. I can honestly say that my grill skills can be better. If you are the same, then you should really look in the OptiGrill's #GrillSkills campaign. The #GrillSkills campaign provides great tips and tricks for those wanting to cook their produce to perfection. What I usually use is a thermometer. However, it doesn't work all the time. What are your tips and tricks? Feel free to share.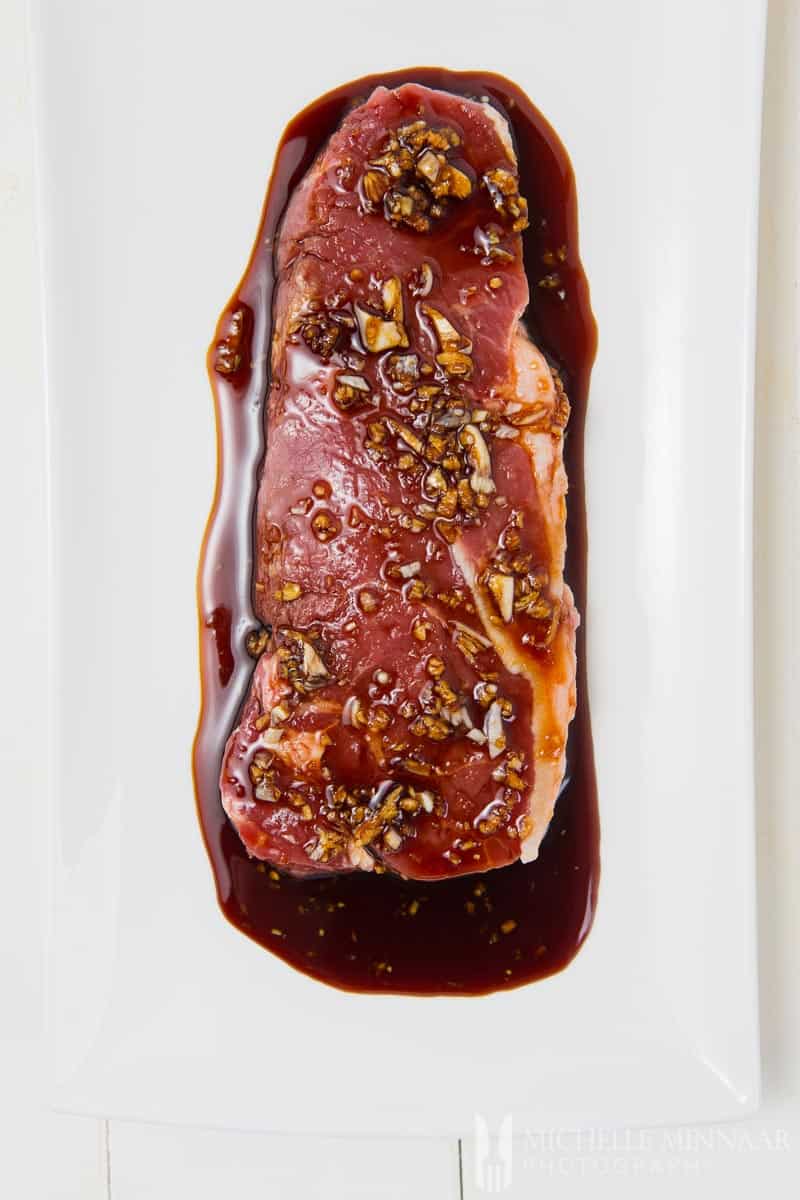 Crying Tiger
So, what exactly is a Crying Tiger Steak? The first time I discovered this dish, I didn't quite understand it and it made me very curious! In fact, it's an Asian-style steak originally from Thailand. You might recognise it as Suea Rong Hai, in its Thai name. In general, it's a Thai steak served with a dry chili sauce. I serve it with Jaew sauce, which also has chili flakes. Usually in Thailand, the sauce varies from home to home.
Some have also come to recognise this dish as the Weeping Tiger Beef instead of Crying Tiger Steak. Apparently, legend has it that this dish is so delicious, it would even make a tiger cry. However, this is pure legend. I am not sure whether Thai people actually believe this or not. Well, in any case, the steak is generally served in strips. These represent the tears of the tiger.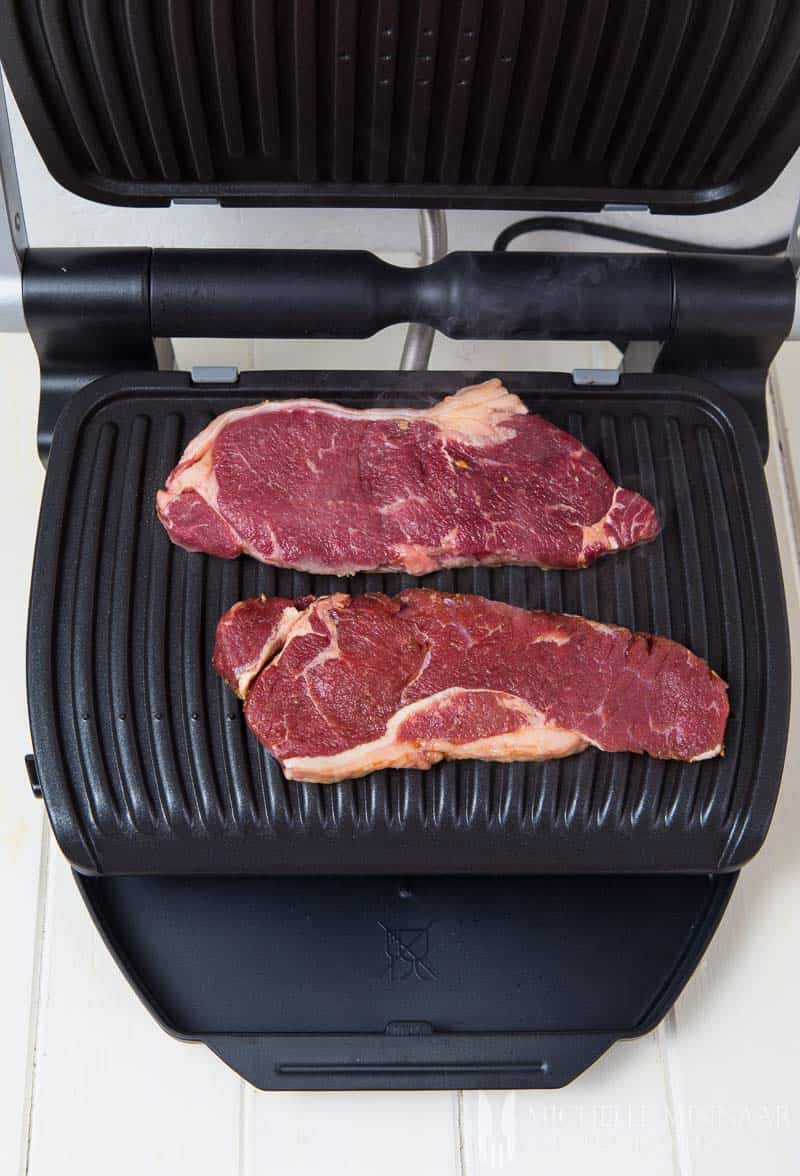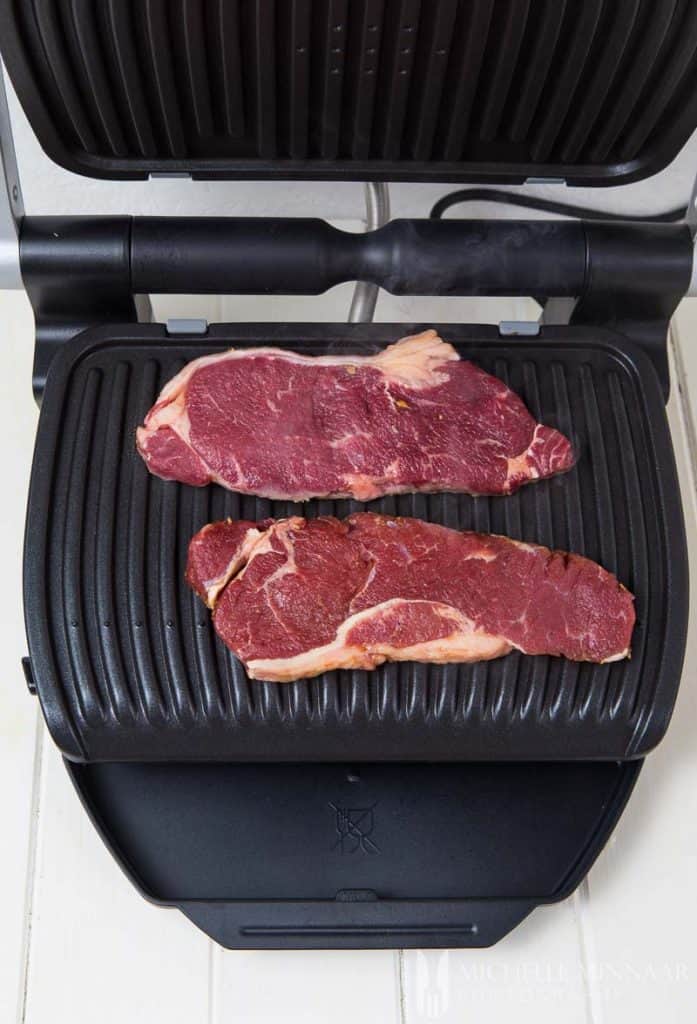 Sirloin
Of course, there is nothing better than a beautiful sirloin cut steak. It's cut from the upper-middle part of the cow and is generally the most popular amongst consumers. You can also choose other cuts for your Crying Tiger Steak:
Rib-eye steak: cuts from the rib section. Very tender when cooked medium to medium rare.
Fillet steak: the most tender steak of all cuts, however also quite pricey.
T-Bone steak: huge cut that's partly sirloin and partly fillet steak. You should cook both sides at different temperatures. This way, you'll avoid having one chewy side.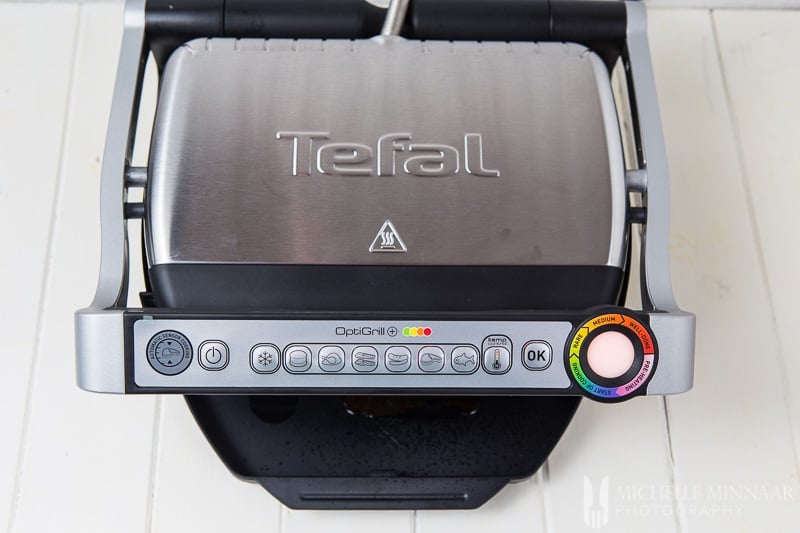 Serve
There are many things you can serve you Crying Tiger Steak with. As it is summer, I recommend a beautiful garden salad with some vegetables and a simple balsamic vinaigrette. Let the steak sing on your plate. Plus, you can chop up the ingredients for your salad while your steaks are on the grill. If you are expecting company, you might want to serve some French fries. My favourite are double-fried sweet potato fries. Crisp to perfection! You can also make a sweet potato mash or a sweet-potato gratin.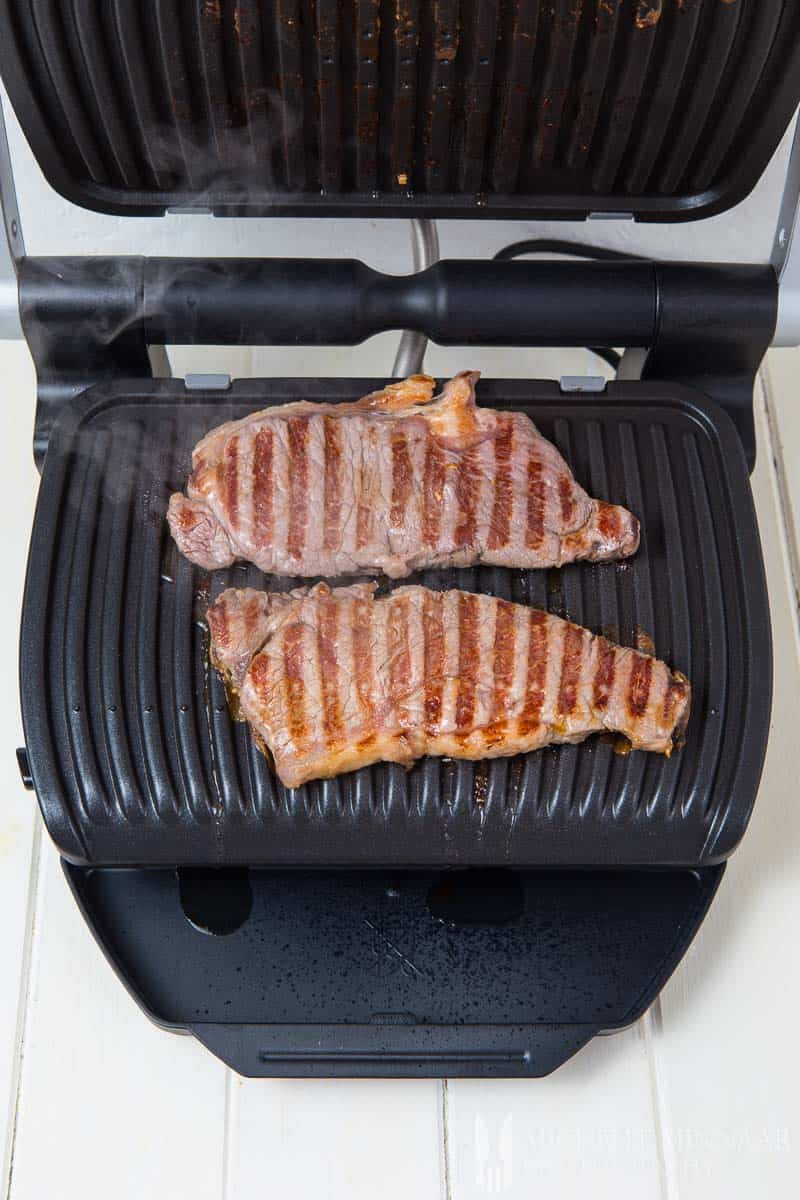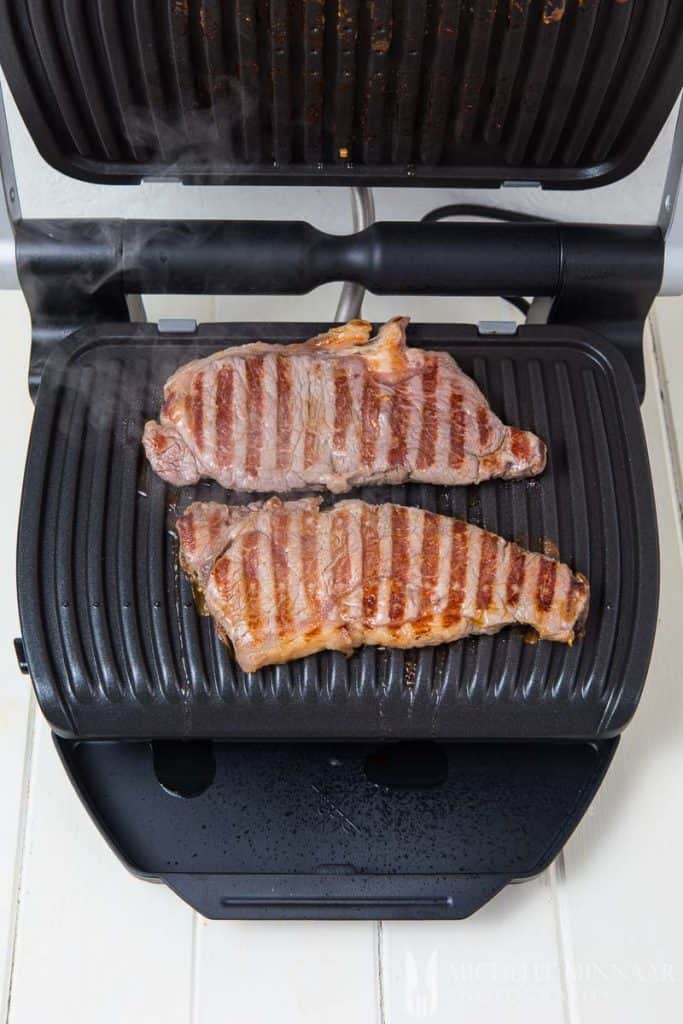 Red Wine Pairing
With great steak comes great red wine. You want to make sure that you get a good quality red wine to go with the Crying Tiger Steak. It is best to select a wine that comes from a sunny place. The more sun grapes are exposed to, the more sugar the fruit contains. Therefore, the more body in the wine! Generally, I prefer the heavy wines from Southern France that have hints of caramel and dark fruit in their bouquet. I highly recommend trying something from the region of Saint Emilion or Saint Julien. They are both rich and full red wines. Both being from Bordeaux, they will not disappoint you!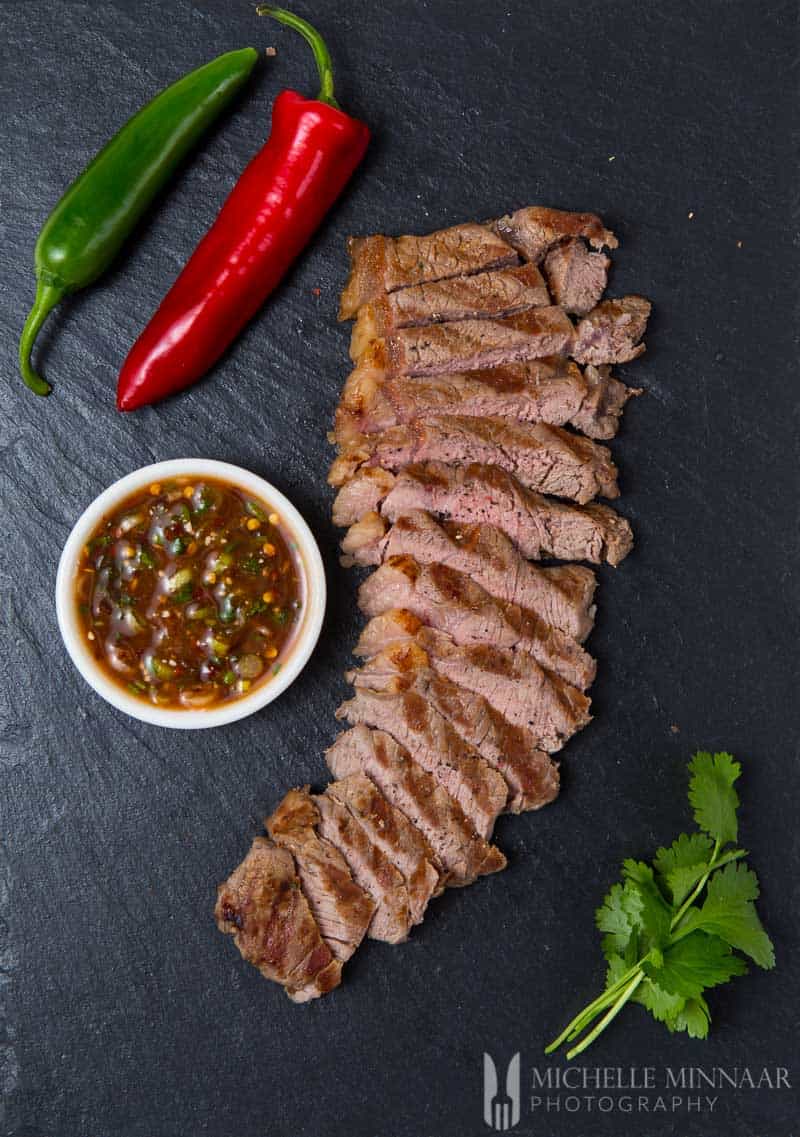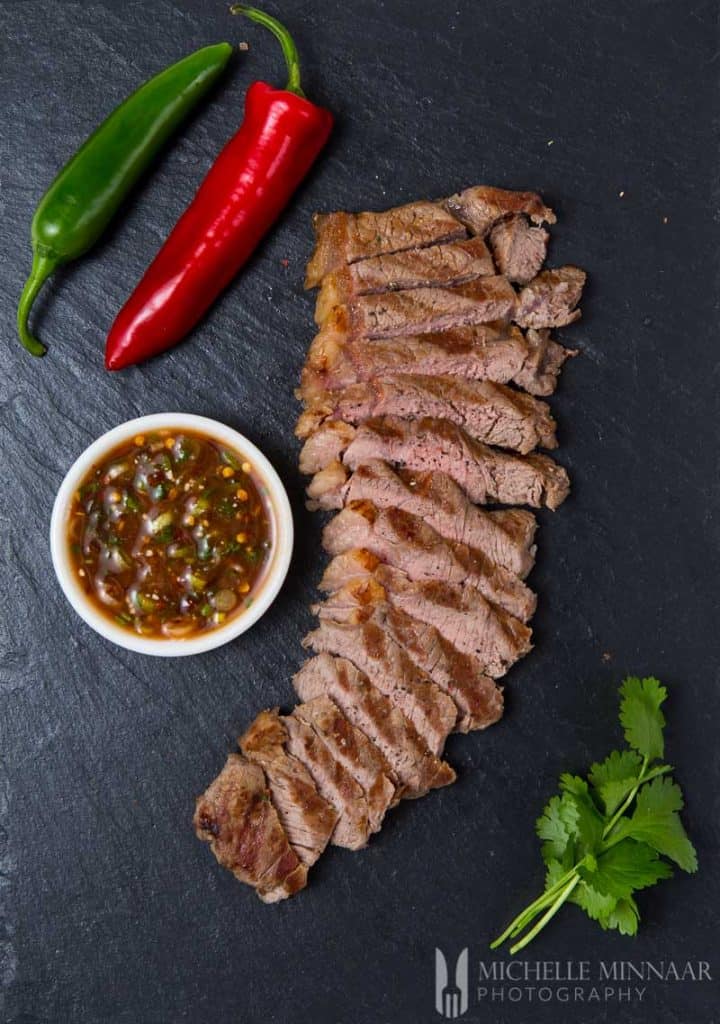 White Wine Pairing
If you feel like tweaking this recipe a bit and grilling fish or a nice piece of halloumi instead, go for a glass of delicious Chablis. Chablis is from the wine region of Bourgogne. It has subtle acidity, slightly fatty texture with hints of peaches or flowers. Excellent for serving when eating outdoor in the garden. Especially, on a sunny day!
If you feel like enjoying more summer dish or using your grill more in the garden, make sure you check out these delicious recipes below. They might just inspire you!
Print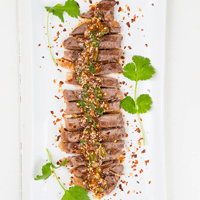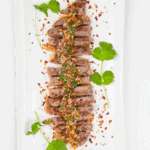 Crying Tiger Steak
---
Author:

Michelle Minnaar

Prep Time:

10 minutes

Cook Time:

30 minutes

Total Time:

40 minutes

Yield:

2

1

x
Scale
Ingredients
2

x 200g (

7oz

) sirloin steaks
Marinade
30

ml (2 tbsp) soy sauce

10

ml (2 tsp) fish sauce

1

clove garlic, crushed

10

ml (2 tsp) sugar
Jaew Sauce
30

ml (2 tbsp) toasted rice flour

1

spring onion, finely chopped

30

ml (2 tbsp) tamarind paste

30

ml (2 tbsp) water

30

ml (2 tbsp) fish sauce

10

ml (2 tsp)  brown sugar

5

ml (1 tsp) red chilli flakes

30

ml (2 tbsp) fresh coriander, finely chopped
---
Instructions
In a bowl, mix the marinade ingredients and place the steak in it. Marinate for no more than 2 hours.
Preheat the Tefal Optigrill+.
Dab the steaks clean and when the Optigrill is ready, place the steaks on the grillclose the gadget and press the OK button.
When the coloured sensor reaches orange, it means the steak is medium. Red for fully cooked.
Remove the steak and let it rest.
Meanwhile prepare the Jaew sauce by mixing all the ingredients in a bowl.
Serve immediately and enjoy.
---
Notes
You can use rump, fillet or rib-eye steaks if you prefer.
If you don't own an Optigrill, you can simply barbecue the steaks or pan-fry them to your liking.
Nutrition
Serving Size:

1 serving

Calories:

417

Sugar:

12.1 g

Sodium:

1915 mg

Fat:

22.2 g

Saturated Fat:

9.1 g

Carbohydrates:

22.4 g

Fiber:

1 g

Protein:

31.4 g

Cholesterol:

100 mg
save the recipe to your pinterest board


P.S. This is a sponsored post.