For those of you who adore a delicious Nicoise salad with that stunning steak of tuna, I've got a more budget-friendly version for you - sardine salad!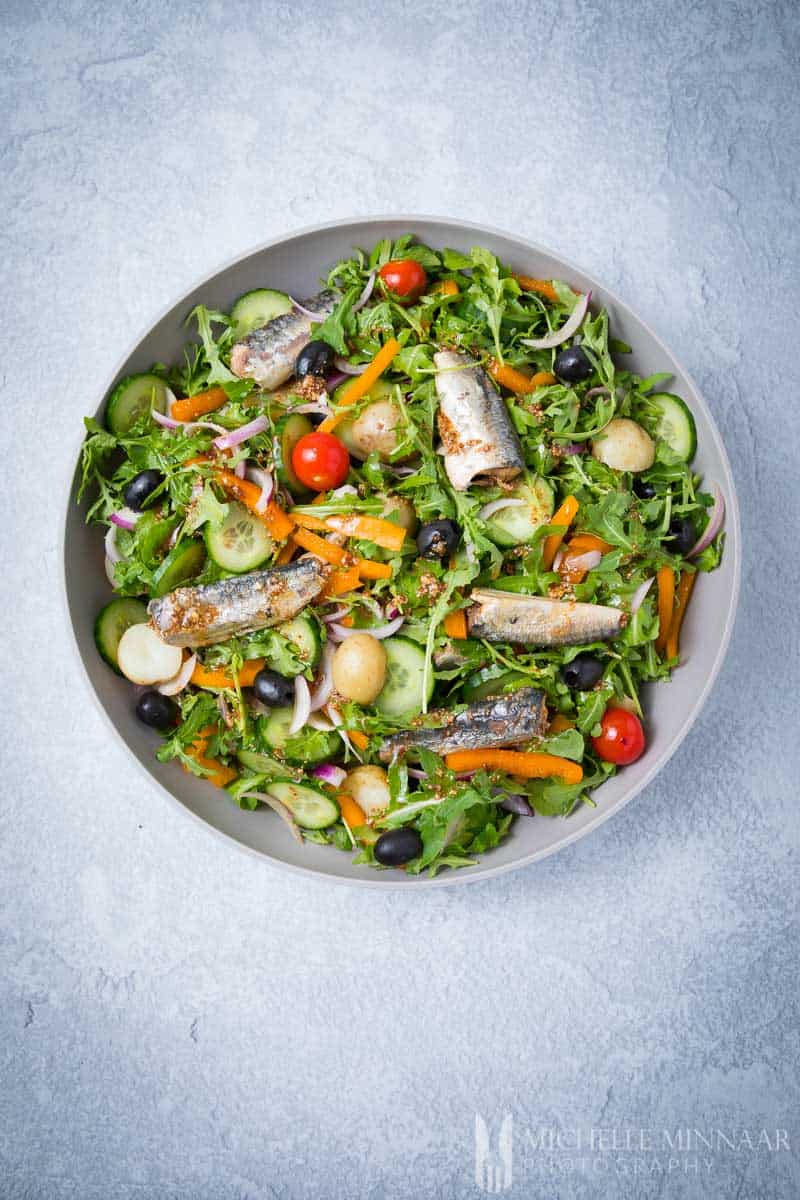 All you need is a worthy substitute to tuna, like sardines! So, try this equally tasty sardine salad and indulge in its salty and tangy flavours today.
Making the entire sardine salad from scratch will only take you 25 minutes or less! You can serve this sardine salad in many ways - as a starter, as a side dish or double up in portion size to serve it as a main course.
Or, my favourite, why don't you make a healthy sardine salad and have a quick lunch? You can toss the sardines into any type of salad, and jazz it up with your favourite salad ingredients.
Portuguese Mediterranean sardine salad recipe
For those of you who are still sceptical about trying this vibrant sardine salad, let me address the elephant in the room. I know that sardines aren't for everyone, but please keep an open mind.
Sardines are one of those underestimated, humble ingredients that, when prepared and combined correctly, results in incredible meals! The secret to making this sardine salad tolerable for the picky eaters is to use skinless and boneless sardines.
You won't even know that you are eating sardines and soon you'll be coming for seconds! Also, what you'll discover with this salad is that it's a really creative way to reduce food waste in your kitchen.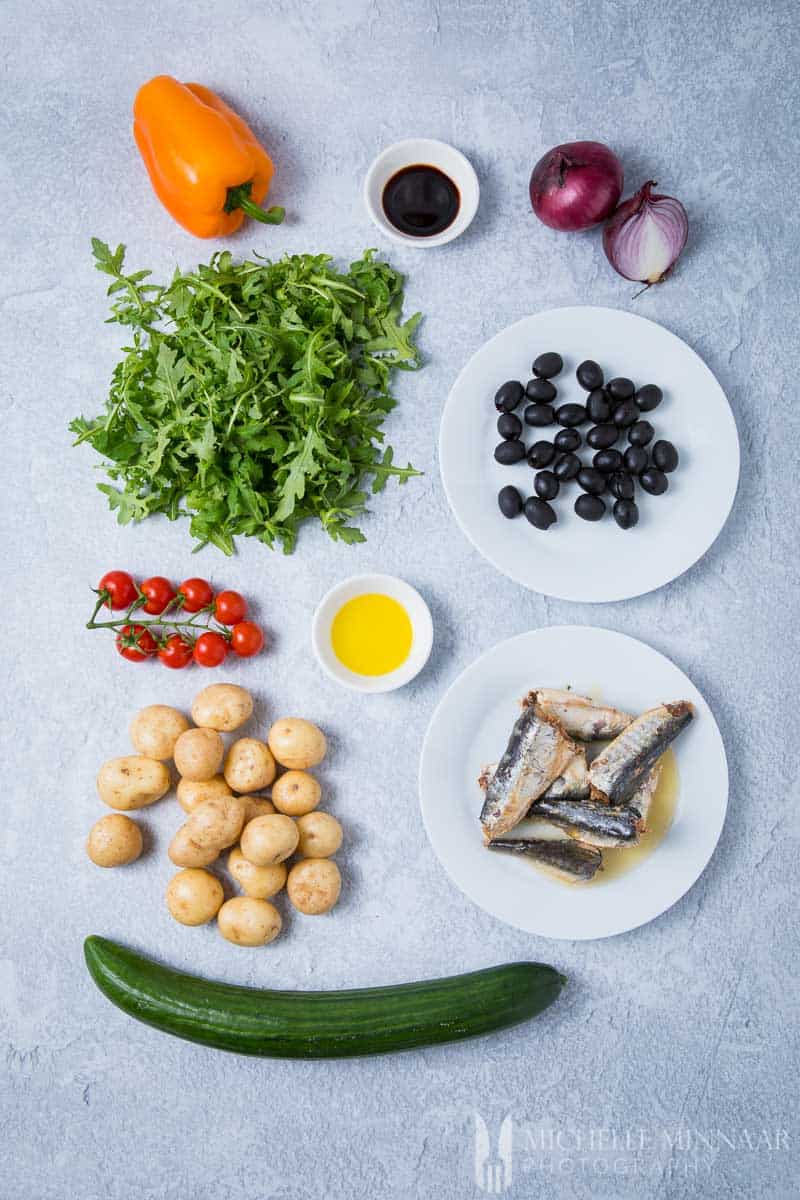 eating sustainably
For those of you who know me, you'll already know that I generally cook in batches. With having kids and a hectic work schedule, there is no other way to manage in the kitchen than to cook in batches.
So, if anyone knows just how important it is to preserve food and store it for later, it's me. Hence, what I truly love about making this sardine salad is that it uses up any leftover ingredients you might have.
In this day and age, considering the huge environmental problems we are facing, we need to start being more conscious about sustainability. Especially since most of the household waste comes directly from the kitchen!
So, I highly encourage everyone to take part in the FoodSaver Zero-Waste challenge by picking recipes of your choice for a week that save as much food as possible.
You can start with this sustainable sardine salad. The idea behind this challenge is, that absolutely no food goes to waste during the whole week!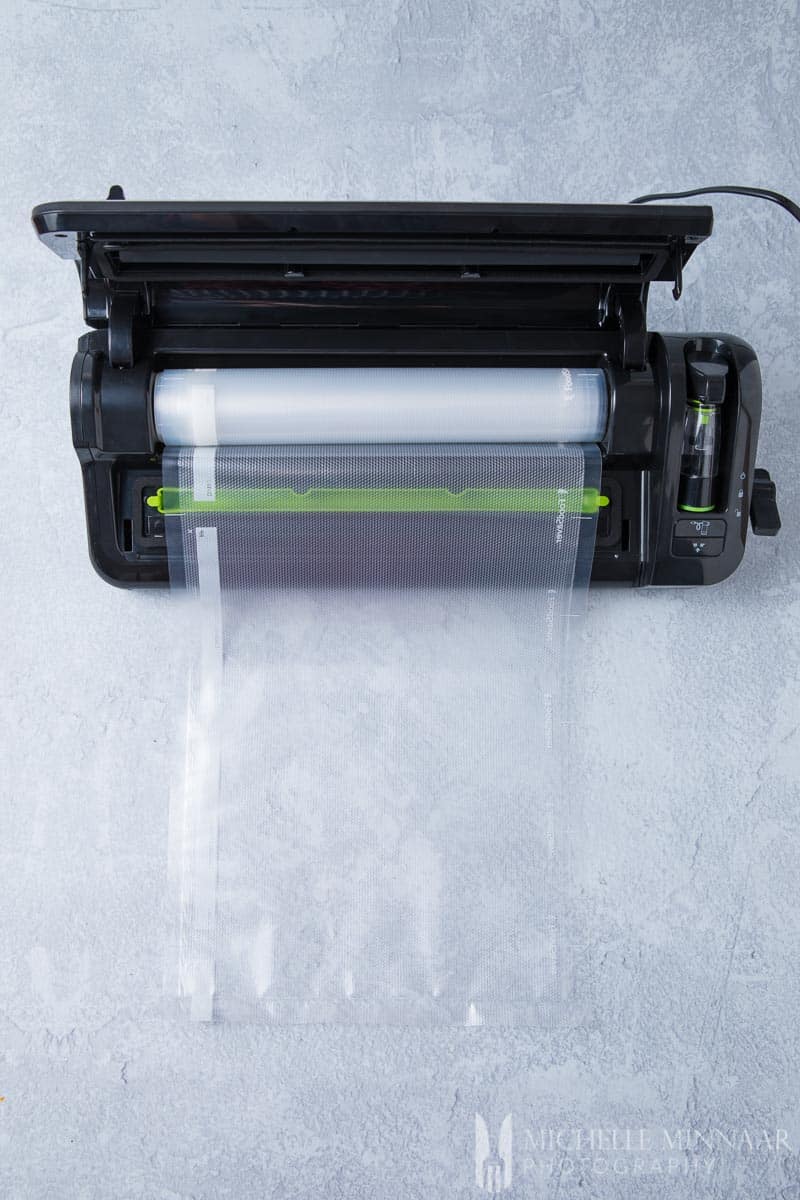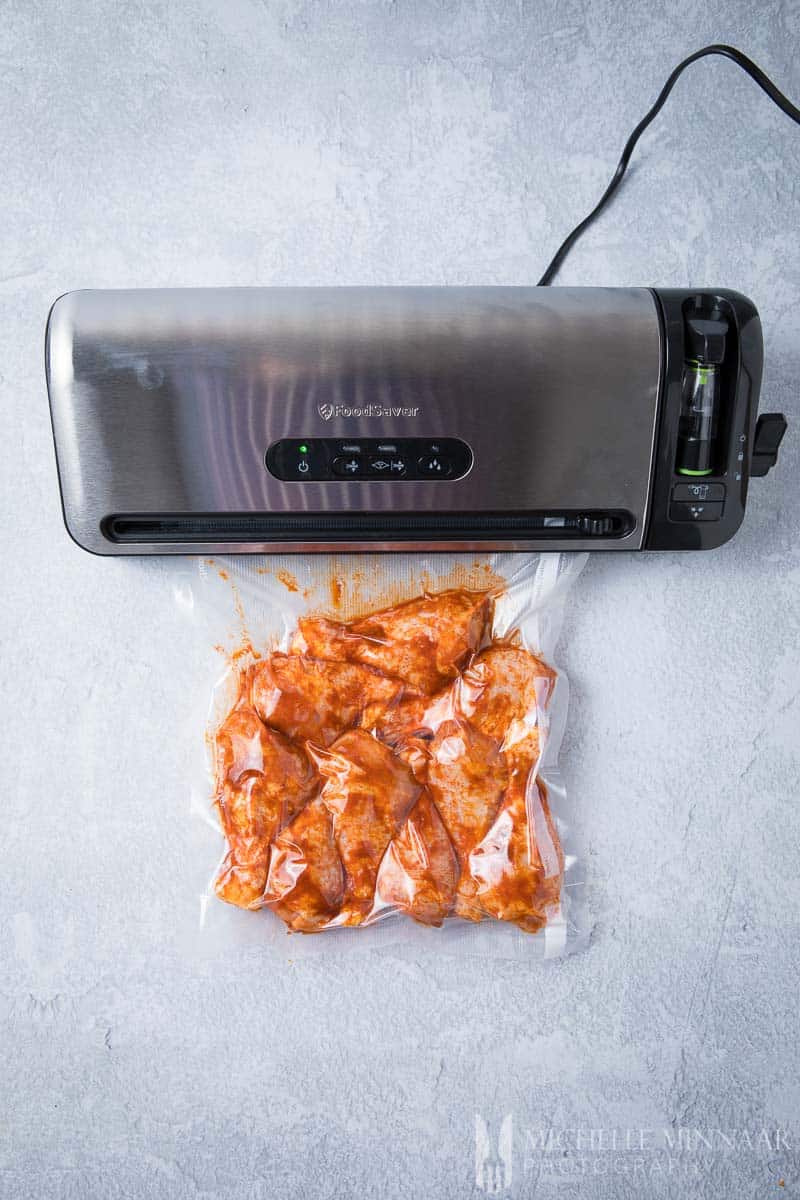 So, I've designed the following menu for the challenge:
And voila! I've managed to prepare food for the working week ahead with zero-wastage! Yay! Keep reading to find out more about these incredible products that made this challenge a success for me!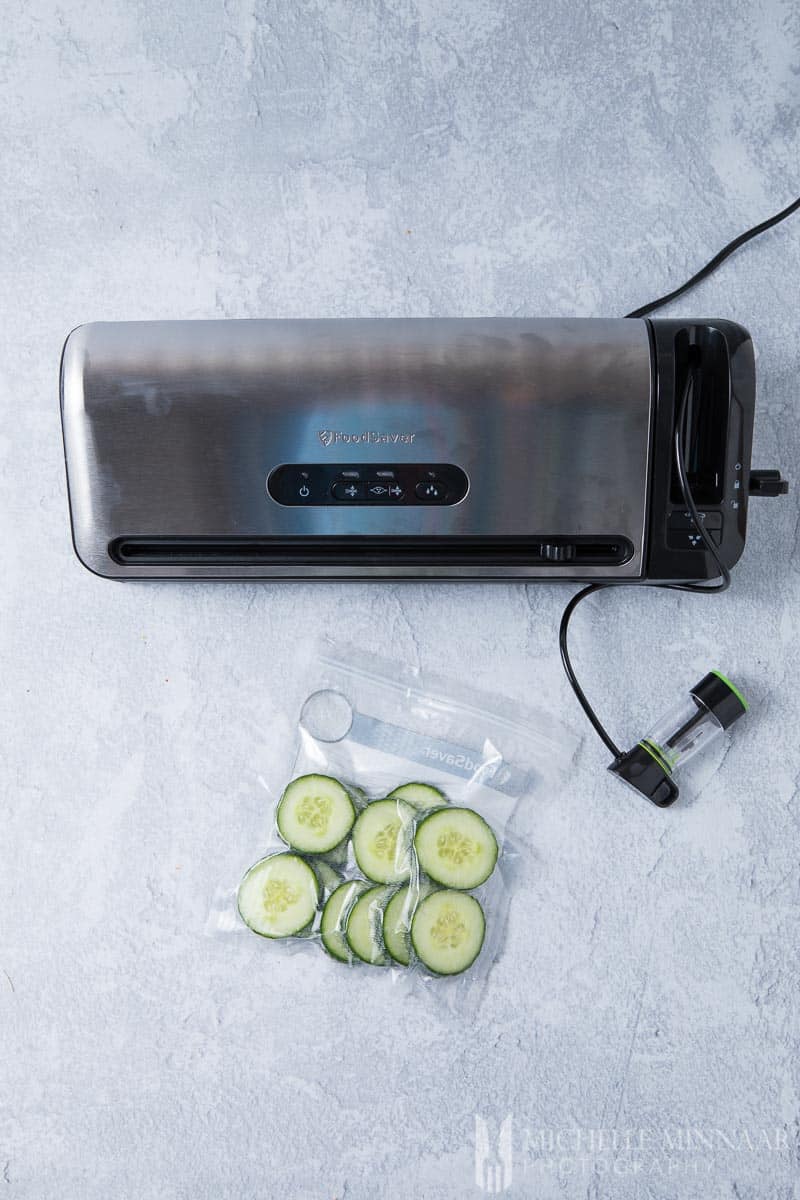 sardine salad and the FoodSaver Zer0-Waste Challenge
Although it might seem quite the challenge at first, it is completely doable! In order for you to preserve your food and keep it fresh, there is no better way that to use this FoodSaver Compact Vacuum Sealing System with Roll Storage.
It definitely kept my sardine salad fresh longer and, believe it or not, it was still crisp!
This perfectly designed food preservation system really works and is suitable for all types of kitchens! Not only will you start saving waste, but you will also start saving money on not having to buy new ingredients over and over again!
This sealer will keep your food fresh for up to five times longer and it is perfectly suitable for long-term and short-term storage. The sealing system has different types of food settings (for moist and dry food) and also boasts a marinating mode and a seal-only mode.
For example, you can even marinate these prawns in soy or marinate meat with the clever system.
I have to admit, the automatic vacuum is impressive and the mounted cutter makes the bagging process super-easy. In addition to that, I can already hear the hallelujah chorus when I tell you that this machine is dishwasher safe!
Similarly, you can also try this FoodSaver Black Vacuum Sealing Machine for a beautiful and compact design. By the way, for optimum storage, you should definitely check these FoodSaver Zipper Bags and FoodSaver Storage Containers out.
They come in a vast range of sizes, so you can optimise your storage even further! Check out FoodSaver's homepage for more information and more products. Start preserving your food today and aim for a zero-waste kitchen!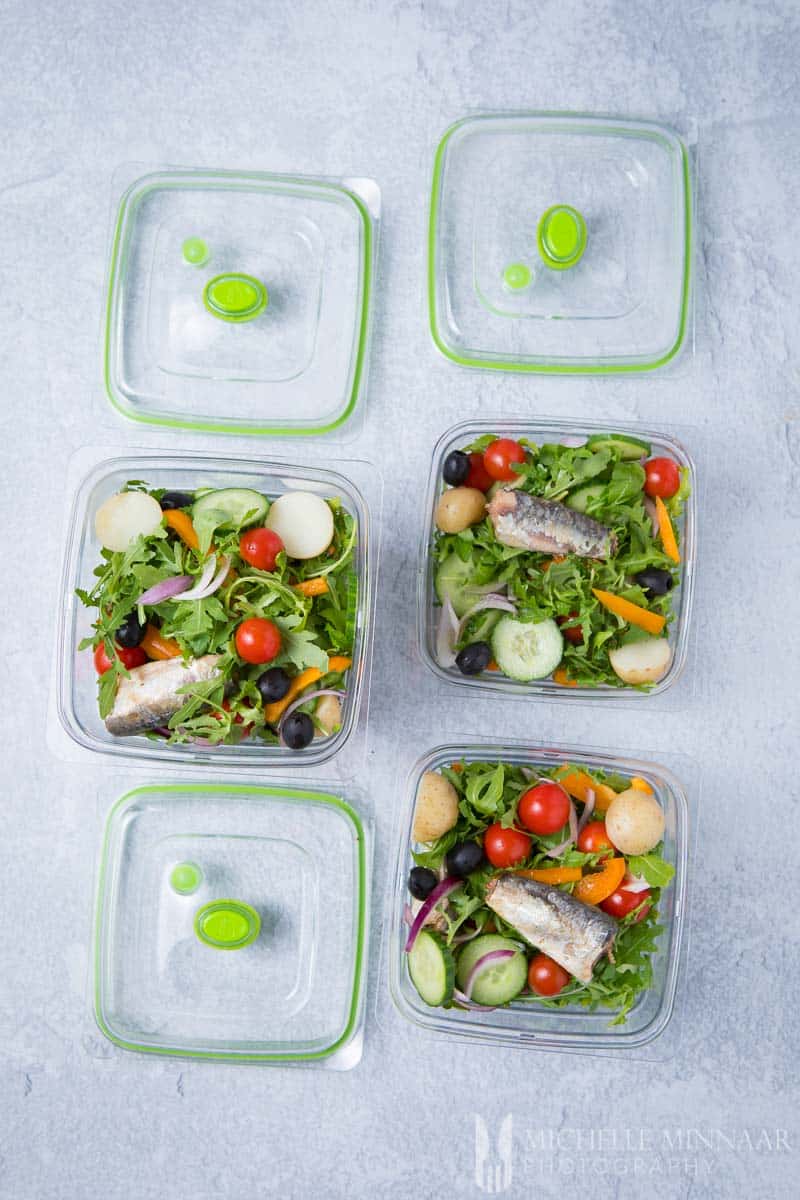 boneless sardine salad
I highly recommend using boneless sardines for those who don't like the texture of even the tiniest fish bones. You can easily purchase these in any supermarket. In addition, you can order them online.
With these, you can replicate this creative and sustainable sardine salad – which will turn even the biggest sardine sceptics into sardine lovers!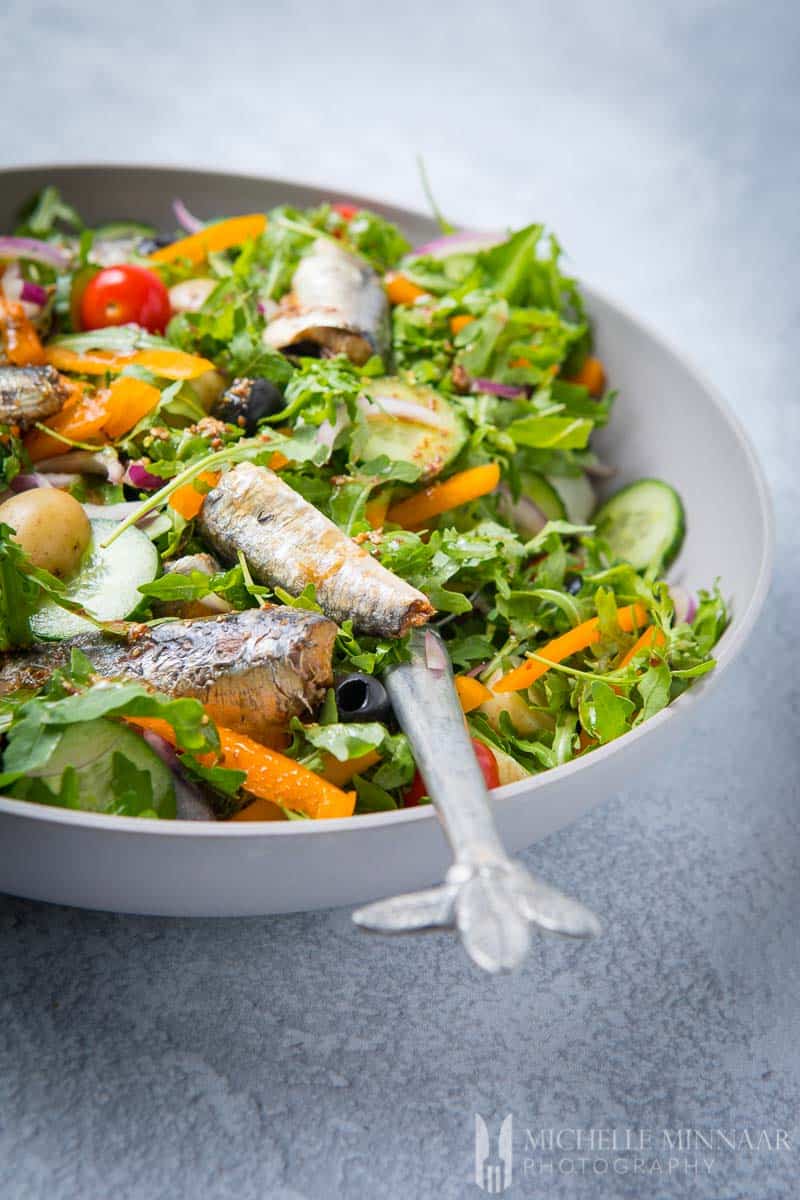 top 5 sardine salad dressings
Check out these top five sardine salad dressings that you might like. Pick the one that fits your palate, although a simple balsamic vinaigrette will also do the trick.
My olive oil, mustard and balsamic dressing included in this recipe
honey mustard salad dressing for a bit of sweetness to counter the salty taste of sardines
ranch dressing - only works with a few drops for some creaminess and, of course, when it's made from scratch like this one
watercress salad dressing is one of the best dressings for any seafood salad
avocado oil mayo also works in a sardine salad. Especially if you use the salad later as filling for an amazing sardine salad sandwich!
If you love all things fish, check out this salmon terrine.
Print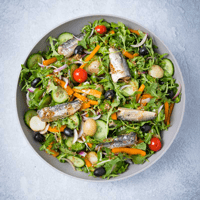 Sardine Salad
---
Description
If you fancy a good seafood salad, then this tasty sardine salad is definitely for you. You'll need a can of boneless sardines and salad of your choice.
---
500g

(1lb) new potatoes, scrubbed and halved

120g

(

4oz

) rocket/arugula, washed

1

red onion, peeled and finely sliced

1

cucumber, washed and sliced

1

orange pepper, washed and sliced

18

cherry tomatoes, washed

30

black olives

3

cans sardines, about 270g (

9oz

) in drained weight

90

ml (6 tbsp) olive oil

30

ml (2 tbsp) balsamic vinegar

15

ml (1 tbsp) wholegrain mustard
---
Instructions
Boil the potatoes in salted water until fork tender. Drain and set aside to cool down.
Mix all the salad ingredients, including the sardines, in a large bowl.
Stir the oil, vinegar and mustard in a cup then drizzle the dressing over the salad and serve.
Prep Time:

15 minutes

Cook Time:

10 minutes

Category:

Main Course

Cuisine:

Portuguese
Nutrition
Serving Size:

1 serving

Calories:

393

Sugar:

12.9 g

Sodium:

500 mg

Fat:

23.2 g

Saturated Fat:

3.2 g

Carbohydrates:

33.5 g

Fiber:

8.2 g

Protein:

17.4 g

Cholesterol:

65 mg
save the recipe to your pinterest board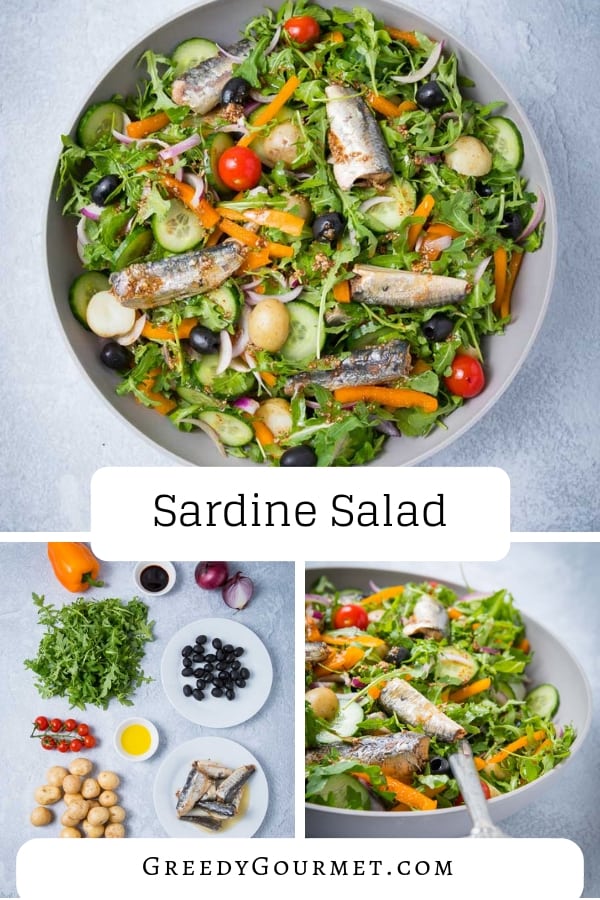 P.S. This is a sponsored post.