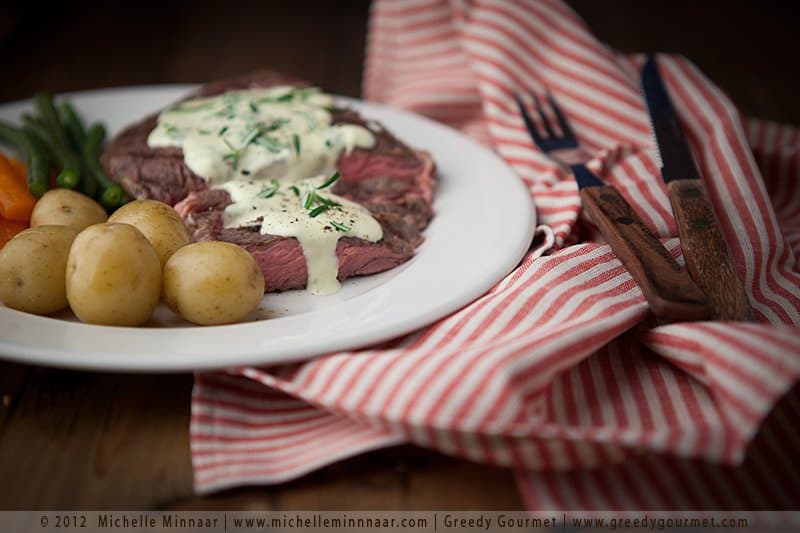 Confused about how long to sous vide your steak for? Look no further, you've come to Greedy Gourmet's one-stop guide that even shows you step-by-step photos on how to go about it.
Ever since I've cooked chicken breasts in the water bath I'm in love with the SousVide Supreme. Steak was the next on the list. If you do the necessary research, such as looking up what type of steak needs cooking for how long at what temperature, the cooking process is a breeze and the result is utterly fabulous.
If you don't know anything about sous vide I suggest you head over here to read more about it. Below you'll find the guide to a perfect steak. Really!
Can I Sous Vide Steak from frozen?
You can cook any type of beef from frozen as long as the meat is less than 7.5cm (3 inches) in thickness. The whole idea behind cooking is to kill harmful bacteria and if the cut is too thick, the necessary heat won't reach the centre of the beef, rendering it dangerous to eat.
Sous Vide Temperatures & Cooking Times for Steak

If you were wondering how long to cook steak for at what temperature, this simple guide will get you cooking in no time. In my books if you cook piece of meat anything in the region of well done, you're destroying it. So this chart only shows details for doneness up to medium.
Beef Fillet/Tenderloin, Top Loin/Strip Steak, Porterhouse & T-Bone Steak
| Doneness | Temperature | Cooking Time |
| --- | --- | --- |
| Rare, unpasteurised | 50°C (125°F) | 1-1½ hours |
| Medium-rare, unpasteurised | 55°C (130°F) | 1-1½ hours |
| Medium-rare | 55°C (130°F) | 2-2½ hours |
| Medium | 60°C (140°F) | 6-8 hours |
Rib & Rib-Eye Steak
| Doneness | Temperature | Cooking Time |
| --- | --- | --- |
| Rare, unpasteurised | 50°C (125°F) | 1-1½ hours |
| Medium-rare | 55°C (130°F) | 2-2½ hours |
| Medium | 60°C (140°F) | 6-8 hours |
Here are fantastic sous-vide cookbooks you should check out:
Let the cooking begin!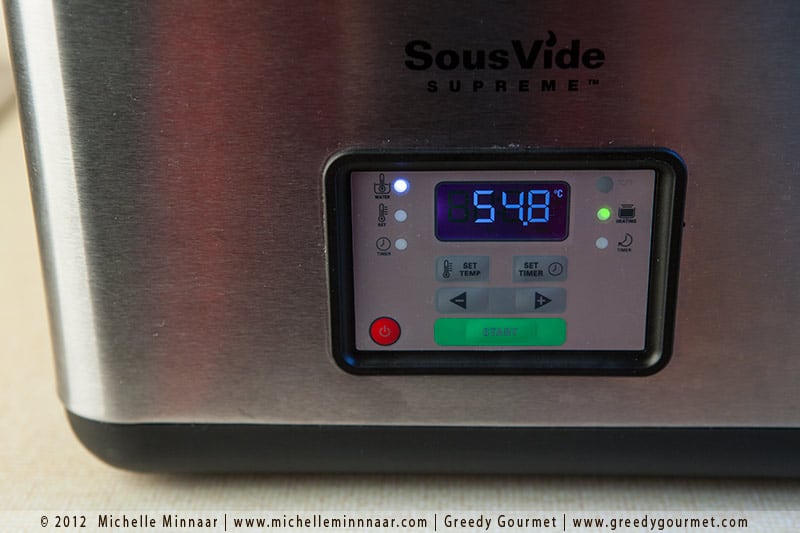 First off, fill the SousVide Supreme with water. Set the temperature according to the type of steak you're cooking and the doneness you're aiming for. In the photos you'll see me using rib-eye steak. Start heating the water. It will take a little while.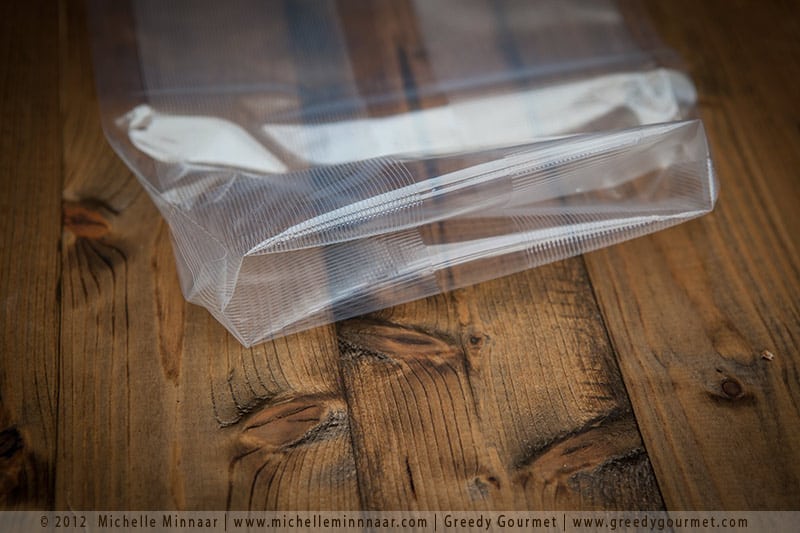 Next, you have to prepare the Vacuum Seal Bag. Fold the bag's opening about 5cm (2 inches).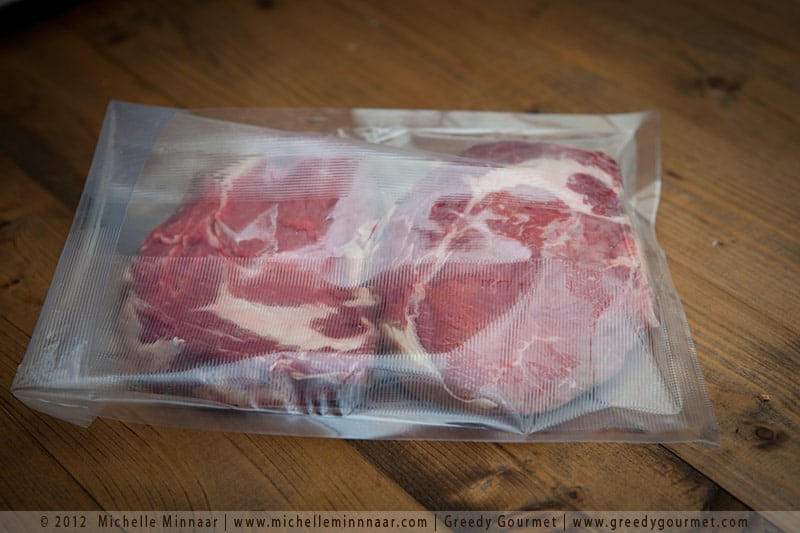 Carefully place the steaks inside the pouch. Do not touch the folded edges because if any mess occurs you run the risk of the pouch not sealing successfully in the vacuuming process.
Place the pouch right below the nozzle of the Vacuum Food Sealer Machine....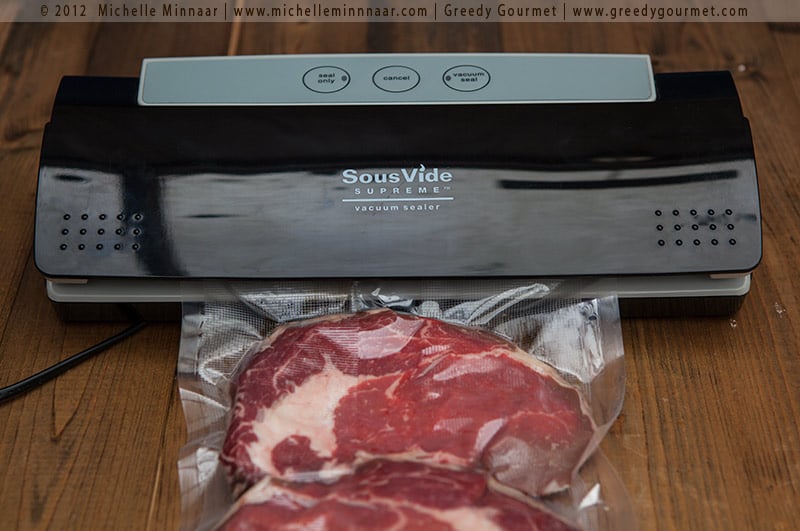 ....and seal.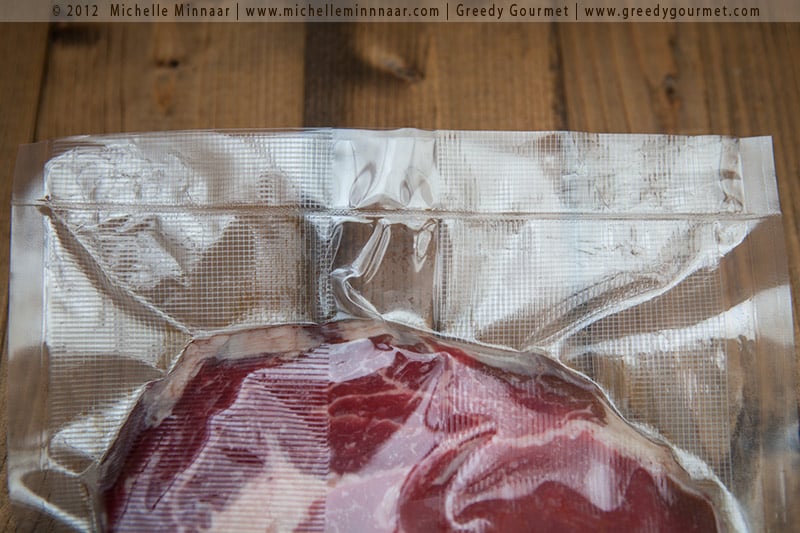 Ta-daaah! See that neat narrow line running horizontally across the pouch? That's the seal. That's why you should try not to mess on the fold when you're placing ingredients inside the pouch - the bag might not seal properly.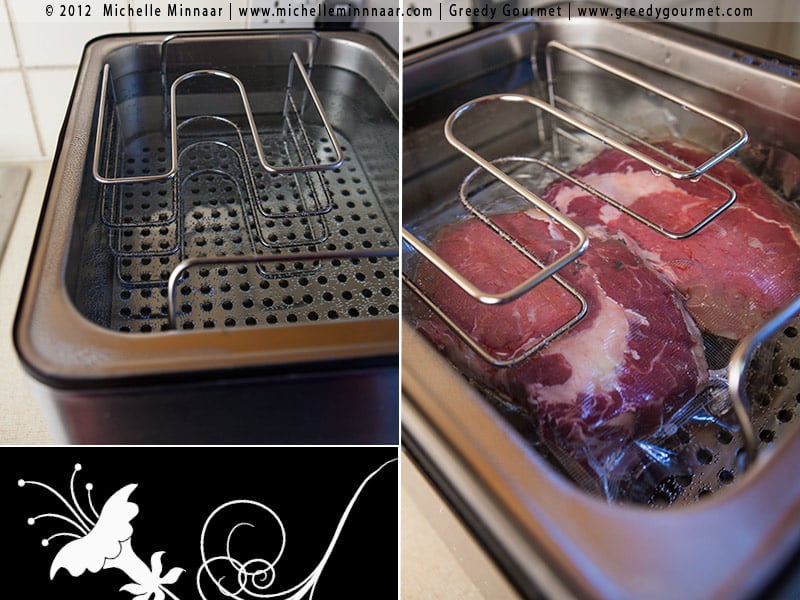 When the water bath is ready, place the steaks in the rack.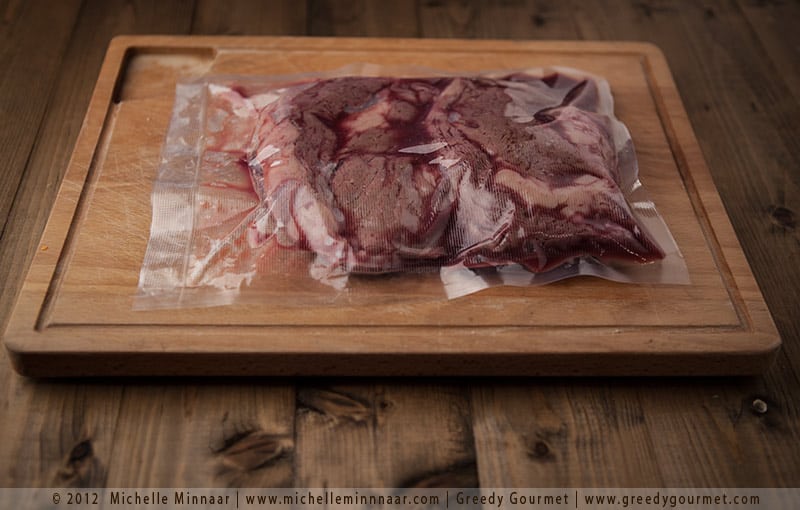 Some of the steaks' juices would have run out during the cooking process. Open the bag and blot the steaks dry with paper towels.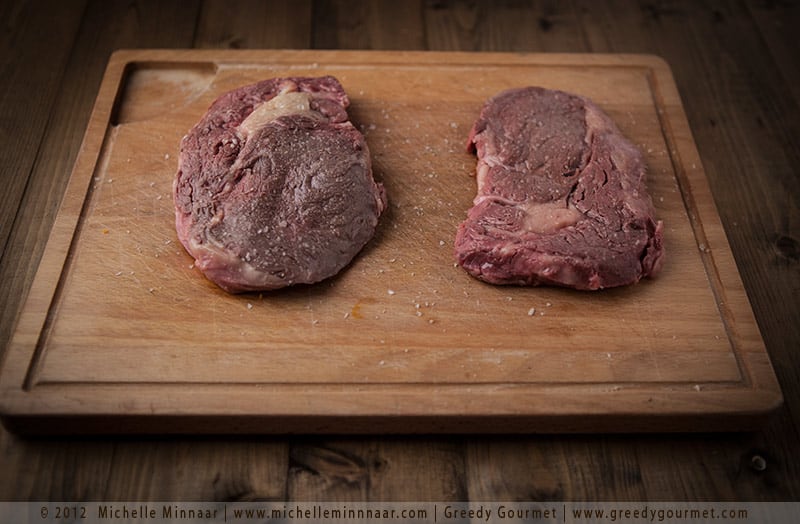 Bear with me. I know these aren't the sexiest steaks you've ever seen but just you wait. Rub the steaks with oil and season with salt.
Place the steak in a very hot skillet and cook for 15-25 seconds on each side.
Now that looks better.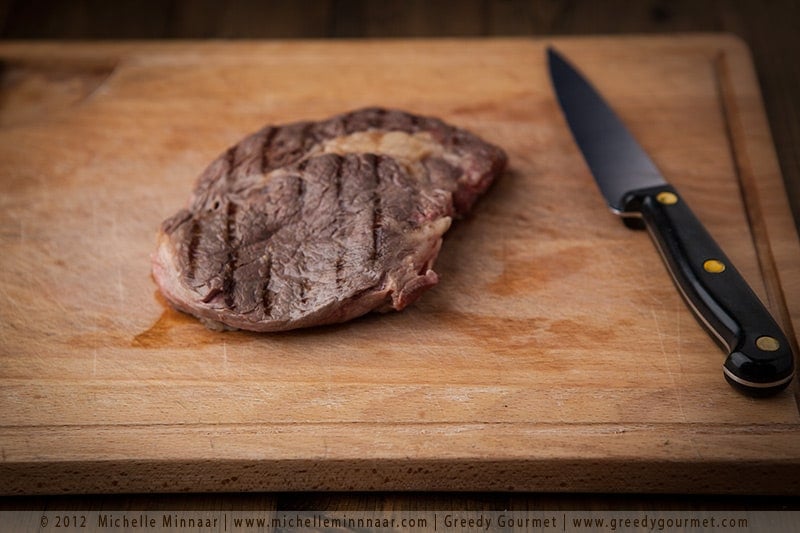 One sexy steak coming right up!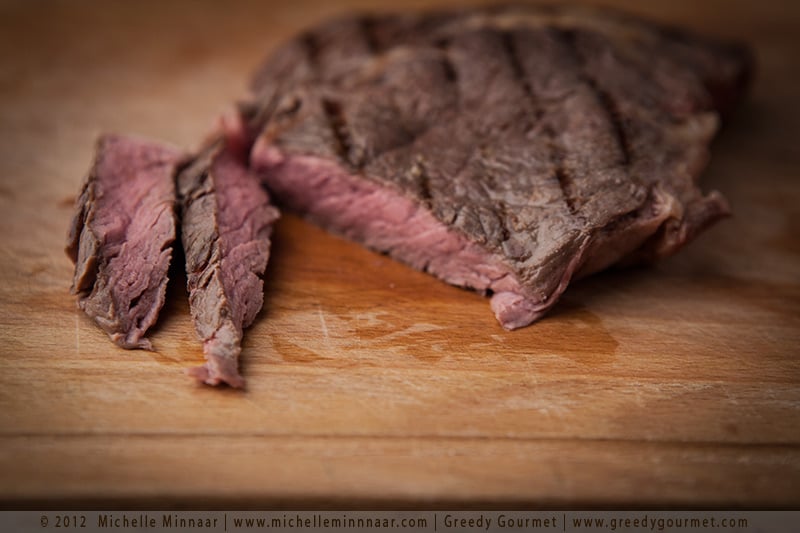 Most importantly of all, this steak is perfect. Beefy, juicy and oh-so-tender on the inside.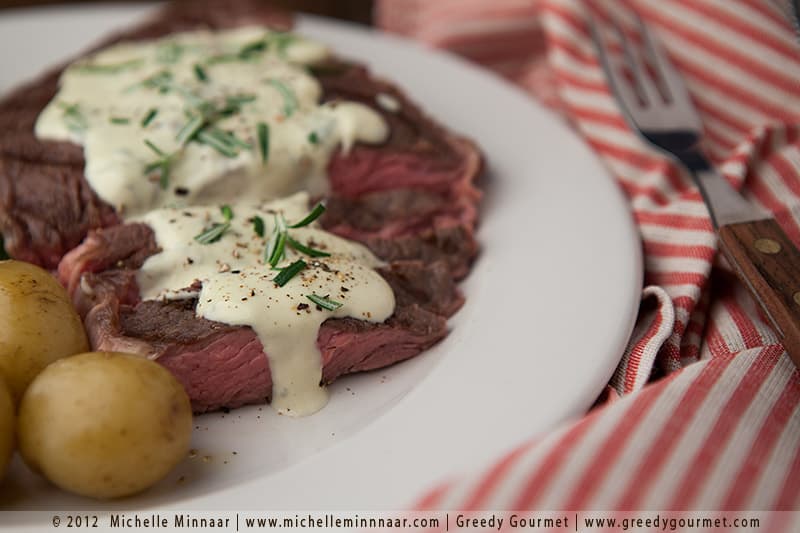 What goes with the perfect steak? Why, Blue Cheese Sauce, of course! (Stay tuned for the next recipe.)
Creamy Mushroom & Sherry Sauce is another delicious sauce worth a whirl!
P.S. If you'd like to know how to sous vide oxtail or duck, head over to Jeanne from Cook Sister's blog!
Need a side dish to go with this tasty meal? Sous vide asparagus is an excellent option as you've already got the sous vide machine out.
Print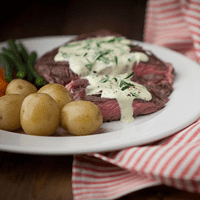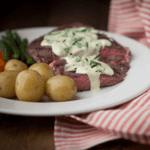 How To Sous-Vide Steak
---
Description
Once you've tasted sous-vide steak you'll never look back again!
---
4

steaks, weighing about 250g (

8 oz

) each
Salt and black pepper, to taste

30

ml (2 tbsp) vegetable oil [optional]
---
Instructions
Preheat the water bath. 50°C (125°F) for rare, 55°C (130°F) for medium-rare and 60°C (140°F) for medium.
Place the steaks in an even layer in a pouch and vacuum seal. Use more than one pouch if necessary.
Place the sealed pouch(es) into the preheated water bath and cook for tenderloin (fillet), top-loin (strip), porterhouse and T-bone steaks for 1-1½ hours. Rib or rib-eye steaks at 50°C (125°F) for rare and 55°C (130°F) and 60°C (140°F) for medium-rare and medium respectively for 6 to 8 hours.
Just before the allotted cooking time is finished, preheat a grill or skillet until it's very hot.
Remove the steak from the pouches and pat them dry with paper towels.
Lightly brush the steaks with oil and generously season them with salt and pepper.
Put the steak on the very hot grill and sear each side until it's nicely browned, about one minute on each side. Alternatively, sear each side in the very hot skillet for 15-25 seconds on each side. To avoid overcrowding, work in batches if necessary. Blot the steaks with paper towels afterwards to remove excess oil.
Serve immediately.
Prep Time:

5 minutes

Cook Time:

480 minutes

Category:

Meat

Cuisine:

French
Nutrition
Serving Size:

233g

Calories:

582

Sodium:

130 mg

Fat:

57 g

Saturated Fat:

20.5 g

Protein:

50 g

Cholesterol:

150 mg