Steamed crabs legs are a luxurious treat that you don't get to eat everyday. If you do, then I am envious of your amazing lifestyle. If you have access to freshly caught crab, you really do live the life.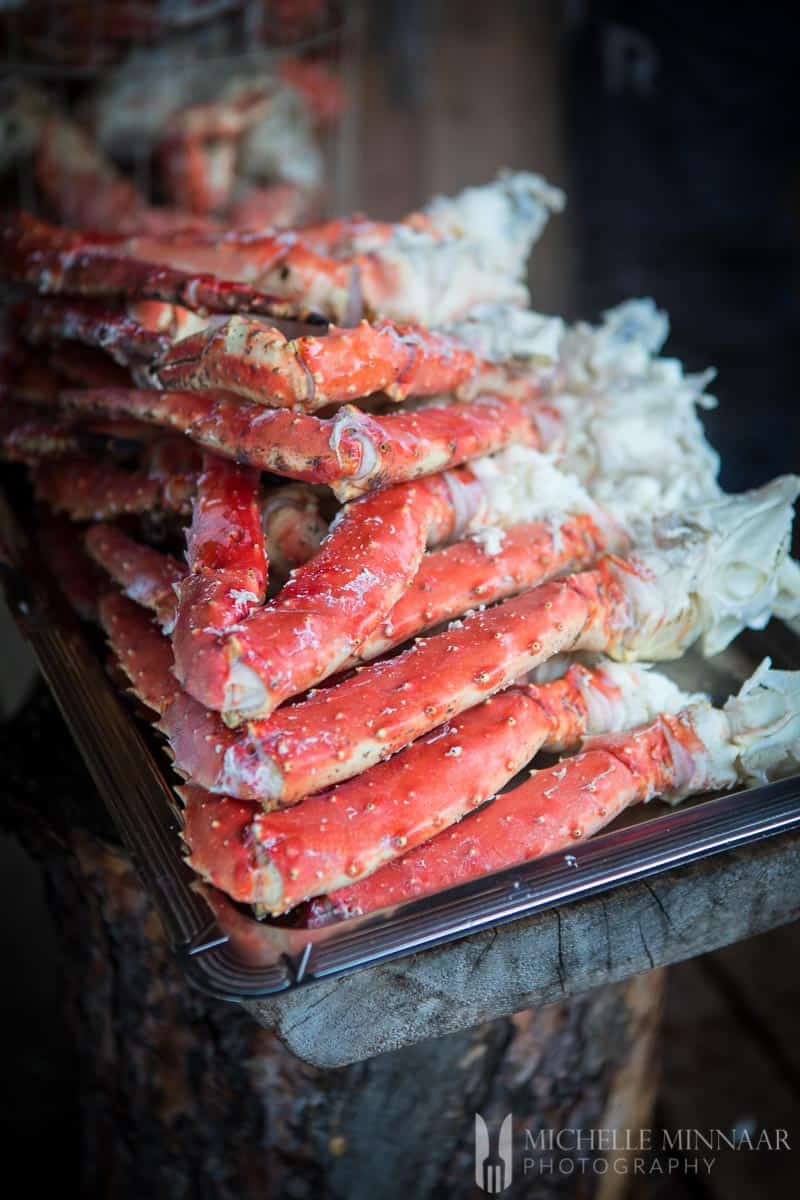 As some of you may know, I am a sucker for seafood and shellfish in particular. More than once I've been found eating crab straight out of the can when I can get my hands on it.
Still, cooking with crab might sound complicated, but it's far from the truth. They are actually super easy to prepare and so tender and moreish when done. They make the perfect addition to a seafood salad, seafood platter, soup or simply enjoyed on its own.
steamed crab legs
Did I mention the fact that steamed crab legs are best when they are made with fresh king crab? Oh, the joy! In fact, if you love crab as much as I do, I highly encourage you to take a trip to northern Norway and go crab fishing.
You can read about my first experience going on a King Crab Safari within the Arctic Circle. I would do practically anything to get my hands on delicious crab, even staying on a boat during a hurricane. Don't believe me?
I've even got the certificate to prove that I am an official hurricane survivor! All this for fresh king crab so that I can learn how to make the best steamed crab legs from Norwegian fishermen. Click here for more information on the King Crab Safari.
In any case, enjoy this authentic steamed crab recipe! If you are newbie to crabs, this recipe will make you wish you tried crab years ago.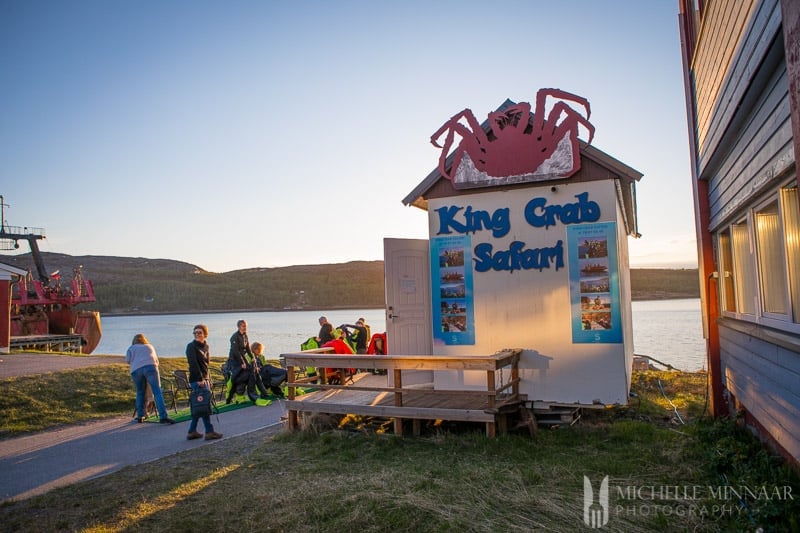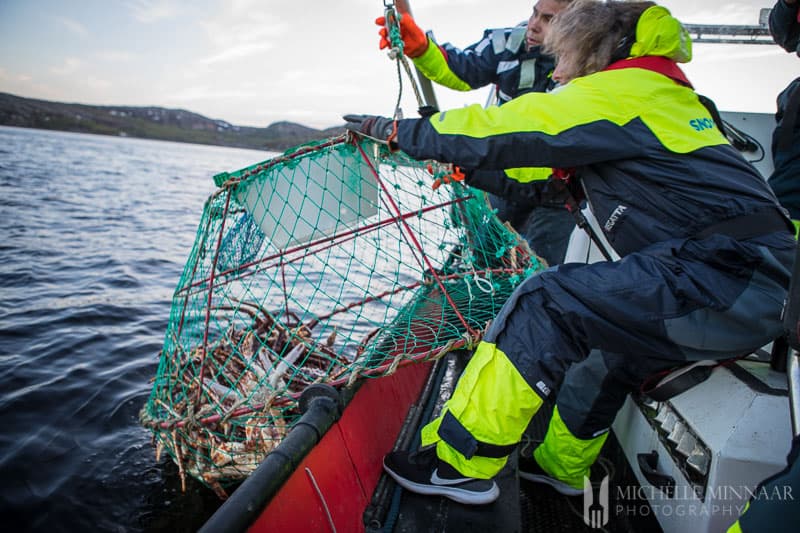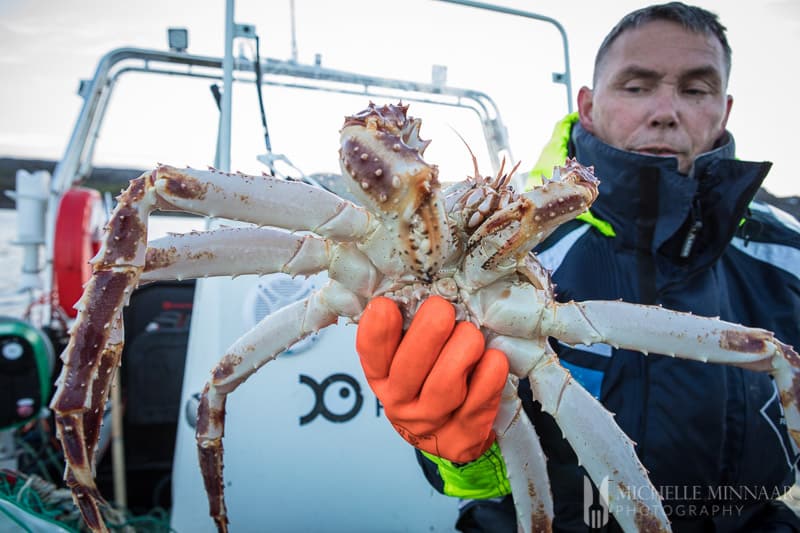 the crab
There are different types of crab, such as swimming crabs, oceanic crabs, deep sea crabs, land crabs, fresh water crabs and hermit crabs, and many more. Can you guess under which category the king crab fall under?
Here's a hint – the Norwegian sea is pretty deep. You guessed right, king crab is a deep sea crab, meaning it likes to live in very deep waters. Usually, the crab likes to hide on the sides of underwater mountains and cliffs.
King crab is one of the larger crabs on this planet and famous for their premium meat. The most common type is the red king crab, which makes up roughly 90% of the annual king crab harvest.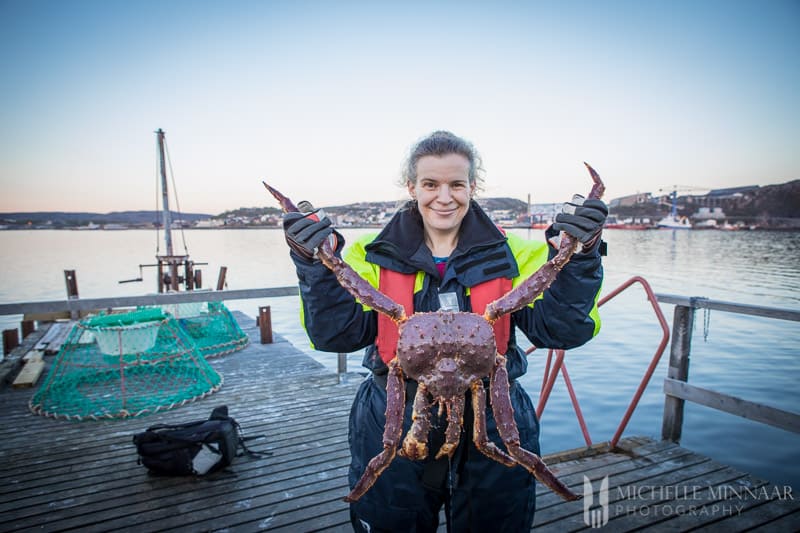 how to cook crab
Again, cooking crab is a piece of cake. Some chefs boil it in salted water. However, for a premium crab like the king crab, the best way to cook it is to steam it. This way, the flesh will be tender and not become waterlogged.
Bring the water to boil and add a bit of salt for added flavour. You'll know that the crab is cooked when the shells turn red or pinkish. Also, you'll notice that your kitchen has a distinct aroma of crab and shellfish.
Once this happens, remove the crab from the heat. Now, you are probably wondering – how in the world will I eat the crab?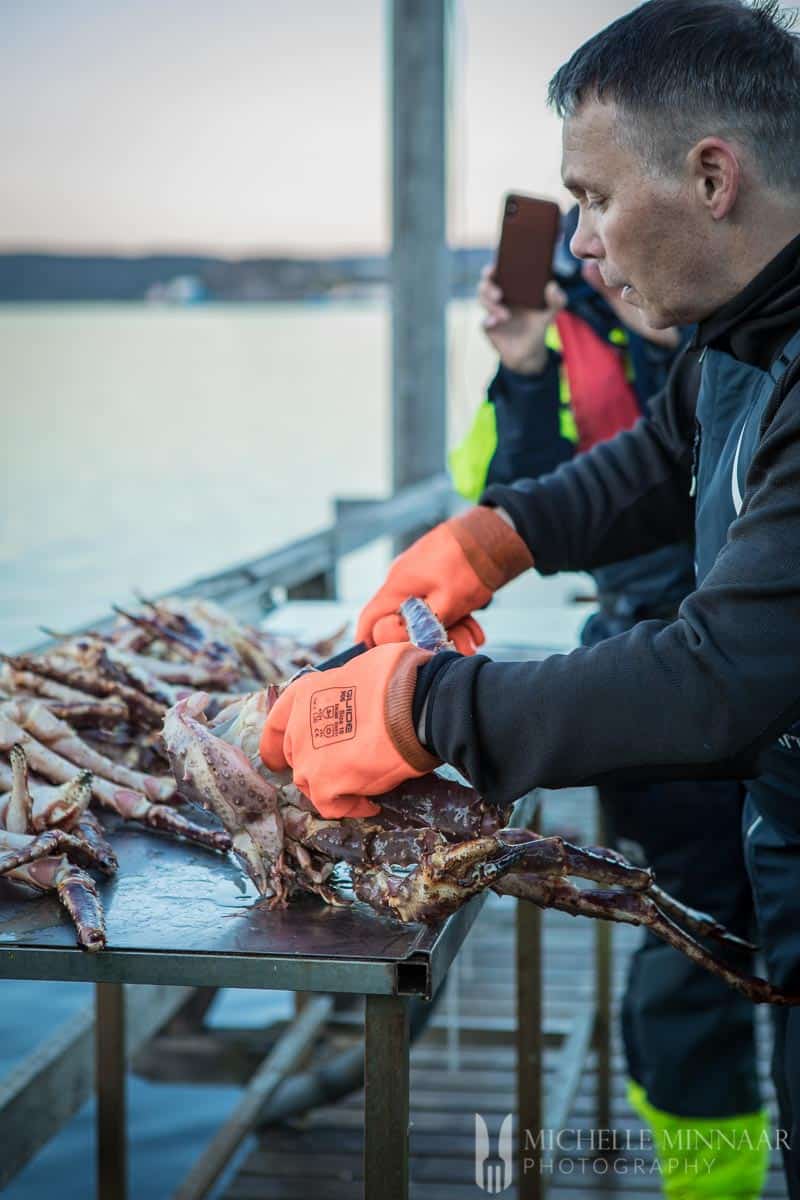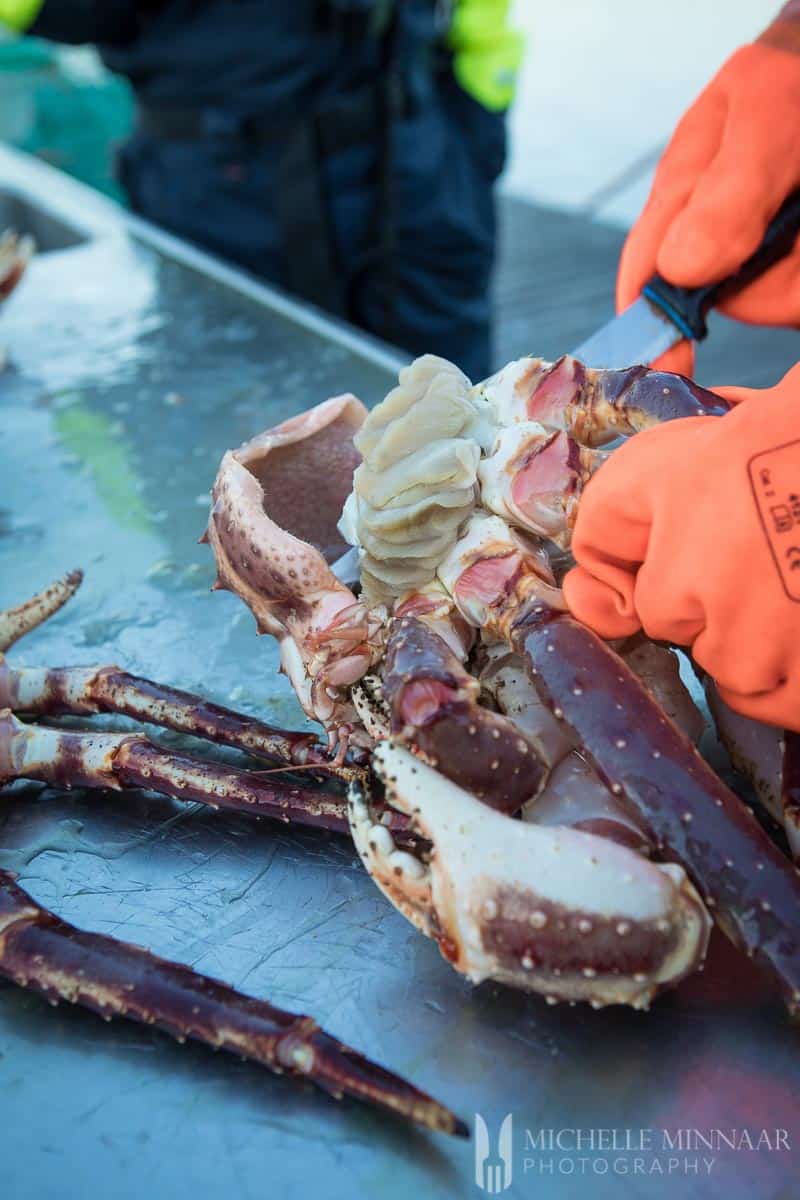 the crab legs
Some crabs you cook whole but king crabs need dissecting before cooking because otherwise they are simply to large to fit into type of pot in the kitchen. Only their legs are usually cooked and eaten.
If you used another crab variety you'll have to flip the crab over on its back shell. Next, take one leg and follow it to the joint section when it connects to the body.
Take the leg and apply a twisting action, where you'll want to break the leg off that joint. The legs should easily separate from the body. You should end up with a couple of beautiful steamed crab legs packed with meat.
Next comes the fun part. Generally, kids love watching me do this at home. If you have king crab legs, this is where you start. You have to crack the legs open and take the crab meat out with a fork or a special utensil. Of course, there are special tools out there which make this process easier:
Seafood crackers like these – you can also use them on lobsters and nuts
Seafood forks like these – they are very practical when it comes to picking the meat out in the deeper parts of the crab shell
If I were you, I'd take a look through my kitchen cabinets to see if I have similar tools.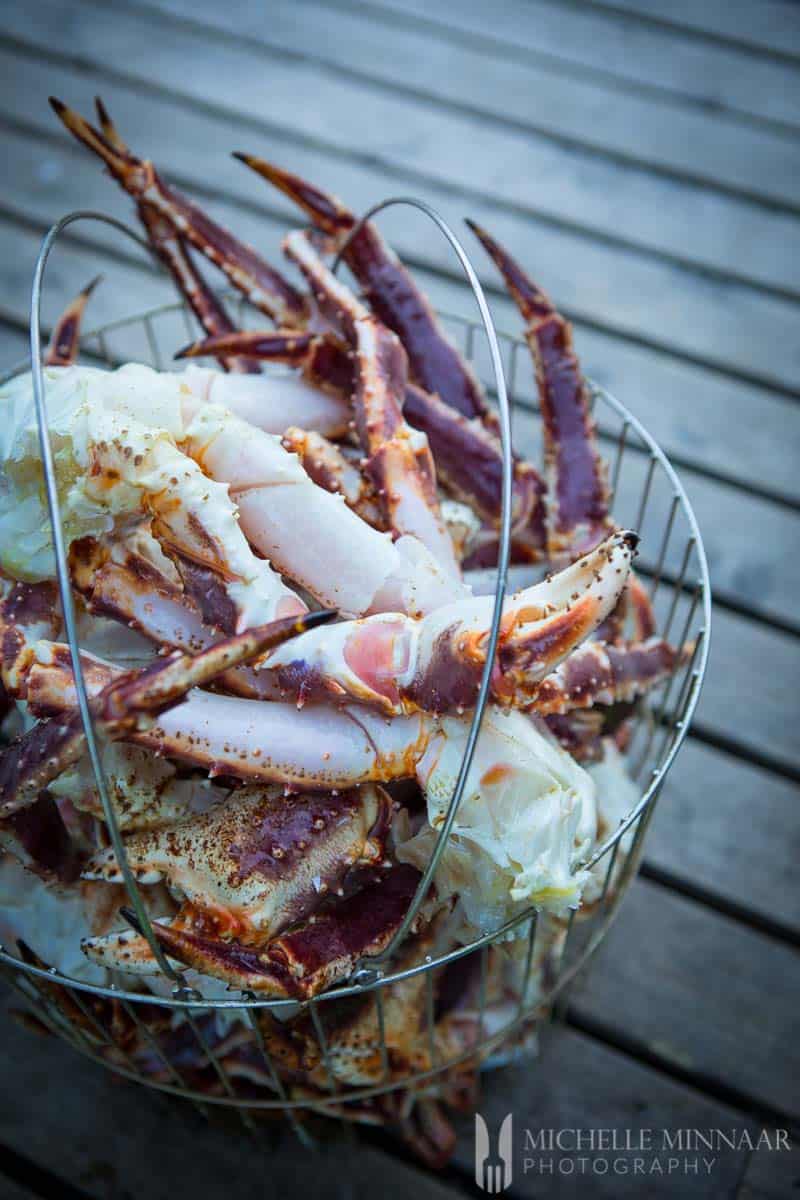 the shell
Don't throw out the other parts of the crab. Moreover, even if you've removed the flesh from the legs, you can still reuse the shells to make an incredible crab broth or crab curry!
The way you extract most flavour is by caramelising the shells with shallots and butter. Don't you just love sustainable cooking?
For example, you can use the shellfish stock and add it to the tom yung goong recipe. It already calls for prawns, however an extra layer of seafood food flavour can distinguish it from an ordinary Asian soup.
Otherwise, you can also use the shellfish broth in a delicious risotto recipe. Learn how to prepare basic risotto here. Instead of chicken or vegetable stock, use your own made from the king crab. Throw in some scallops and pieces of crab meat.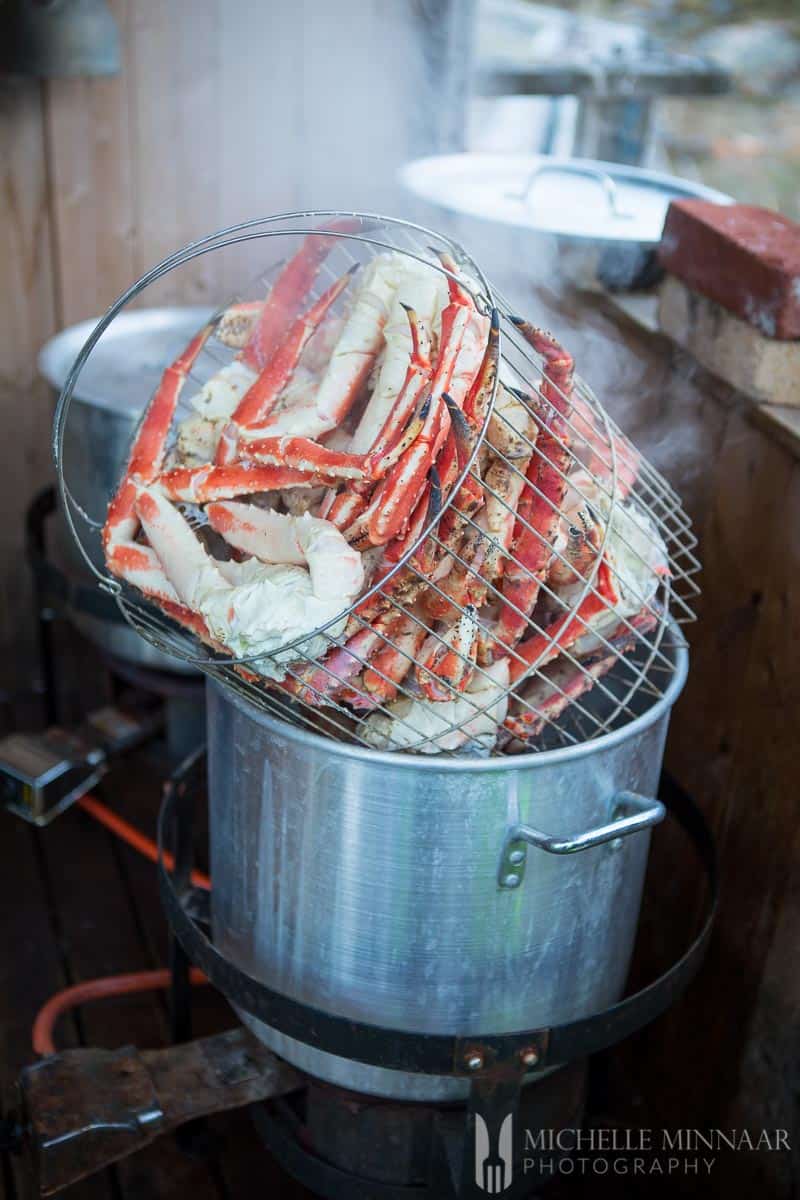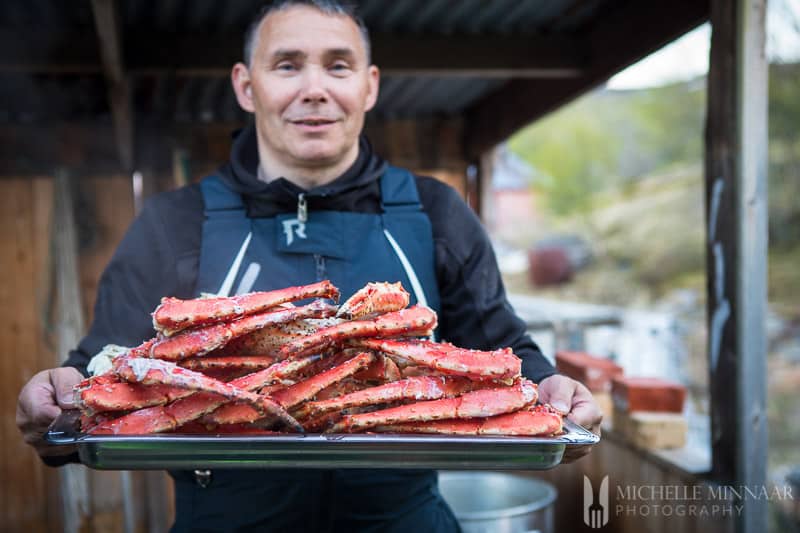 side dishes for crab
The best type of sides that work with crab meat are those that are light and pair well with the umami flavours of the crab meat.
I recommend making the steamed crab legs if you are considering making a light dinner. You'll just need to double up in portion size if you want to serve the crab legs as a main course. Otherwise, it is really practical to make this meal a starter with some sides.
If you love crab as much as I do, you'll love these Stuffed Cherry Tomatoes!
Don't forget to pair this beautiful crab dish with dry white wine!
Print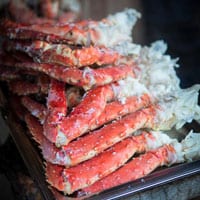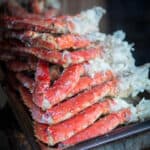 Steamed Crab Legs
---
Description
Steamed crab legs are so delicious when made with premium crab. This recipe uses freshly caught king crab, from Norway, just steamed is simply the best!
---
---
Instructions
The amount of water you need depends on the size of your pot/steamer. Fill it up to the mark, ensuring that the basket won't touch the water.
Bring the water to the boil.
Place the crab legs in a single layer in the steamer basket.
Steam the crab until cooked. The cooking time depends on the type of crab you purchased, but do check in after 5 minutes. The crab is cooked if the shell turns bright orange/pink in colour and the smell of crab permeates the air.
Serve with bread, butter and lemon.
Notes
If you can't get hold of fresh crab, buy it frozen and thaw overnight in the fridge.
For best results, add salt to the water – 30g (1oz) of salt per litre of water.
Prep Time:

5 minutes

Cook Time:

15 minutes

Category:

Main Course

Cuisine:

American
Nutrition
Serving Size:

1 serving

Calories:

500

Sodium:

5300 mg

Fat:

7.5 g

Protein:

95 g

Cholesterol:

275 mg
save the recipe to your pinterest board