I don't know about you, but I love having soup when the winter turns cold. This chestnut soup is hearty and perfect for the Christmas holidays.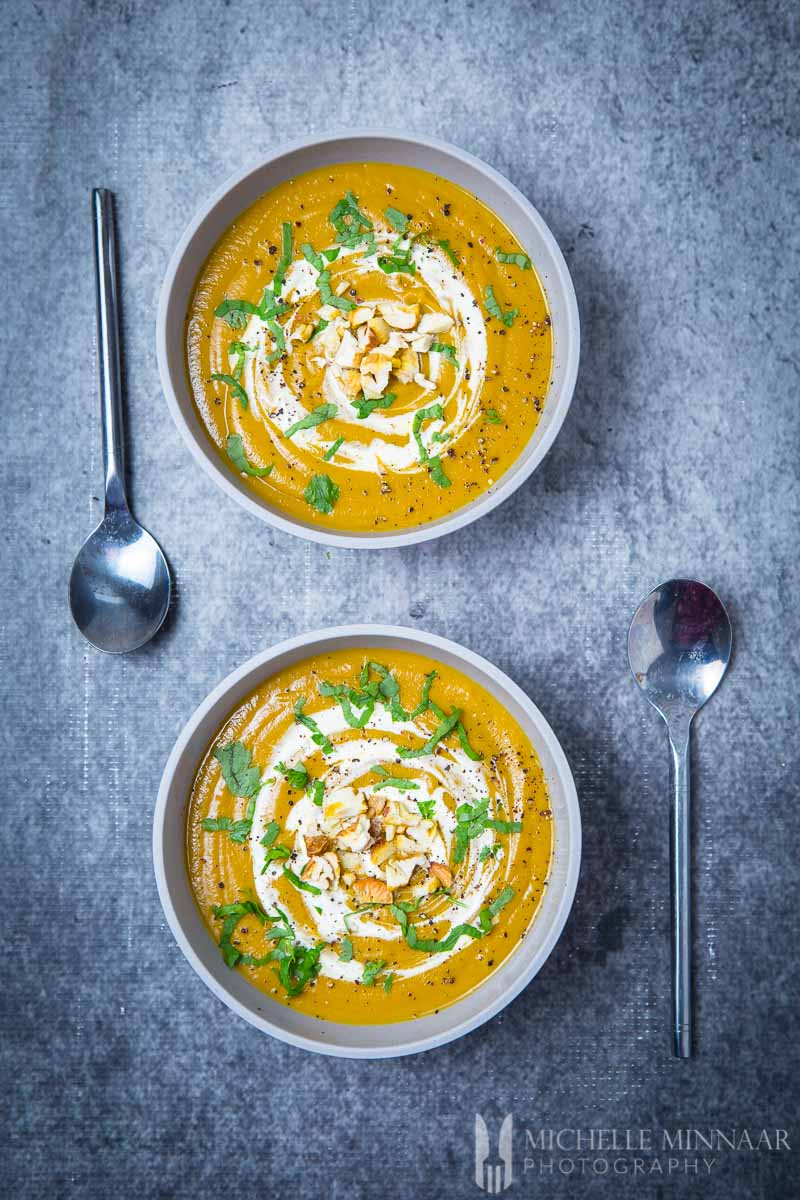 The vegetable stock and the carrots in the chestnut soup complement the rich chestnut, making the soup lighter. Another offbeat soup you can try is cauliflower and potato soup, which is also perfectly smooth.
The secret to making this soup smooth is cooking all the ingredients properly and having an amazing blender in your kitchen. When blended well, you will enjoy the balanced flavours and go for seconds or even triples!
If you make enough of the soup, it can serve as a main course for lunch. The soup leaves much room for creativity with the garnish, giving you the opportunity to make the soup visually stunning.
kitchenAid blender for the chestnut soup
I like to accessorise my kitchen with various kitchen tools and gadgets that help me get the job done. They come especially handy during Christmas and the Easter holidays.
My blender is one of the most important tools in my kitchen as I use my blender every single day, either to make smoothies or soups.
For making delicious chestnut soup, you'll need a high-quality blender like the KitchenAid Artisan Power Plus Blender.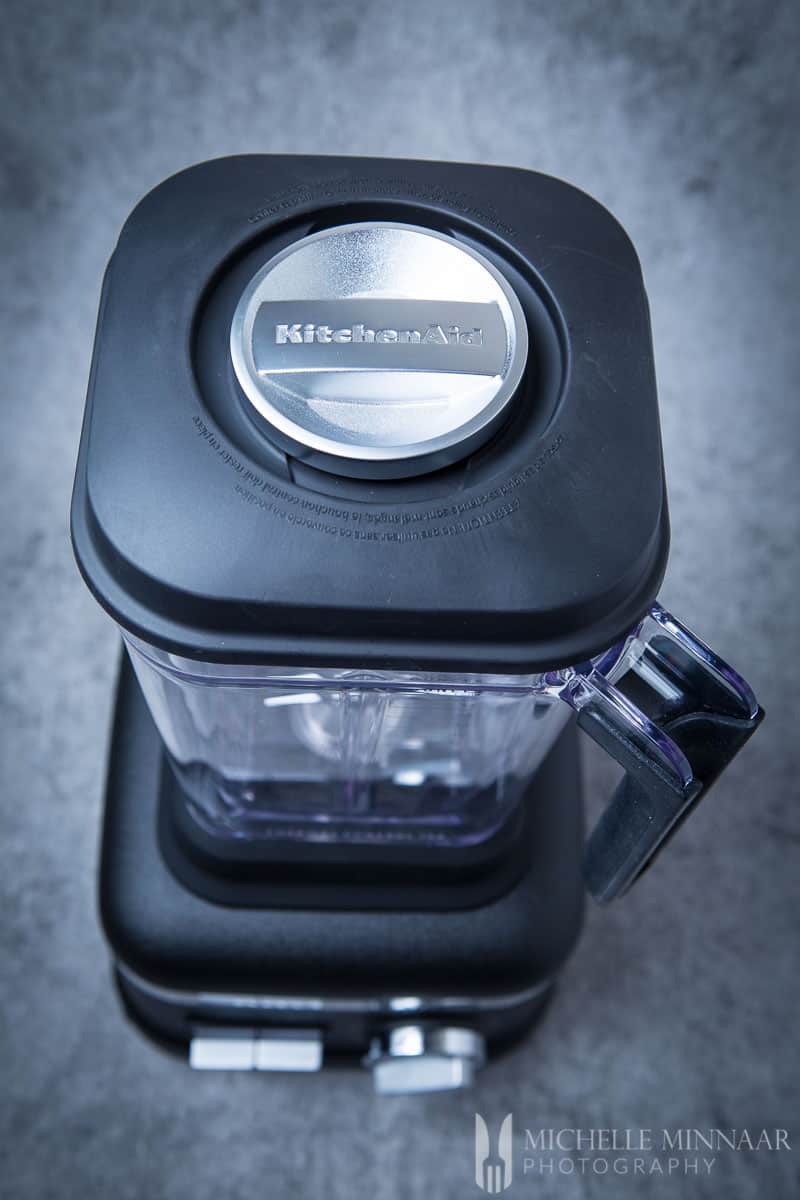 With its powerful 3.5 peak motor, it blends ingredients together quickly. It can handle ingredients like frozen fruit to various nutrient-dense vegetables.
It even comes with a pulse/boost option along with a self-cleaning cycle. This is extremely important to maintain the blades.
The blade is an asymmetric stainless steel blade, which blends at four different angles. This allows the blender to handle larger and tougher ingredients, even whole fruits and vegetables.
What I really like about this blender is that is has a thermal control jar with a touch removable handle grip. With the jar having proper insulation, you won't burn your hands when you handle the jug.
So, if you haven't got a blender in your kitchen, there is no better time to ask for an amazing Christmas gift! For more fantastic kitchen tools, look for the KitchenAid logo!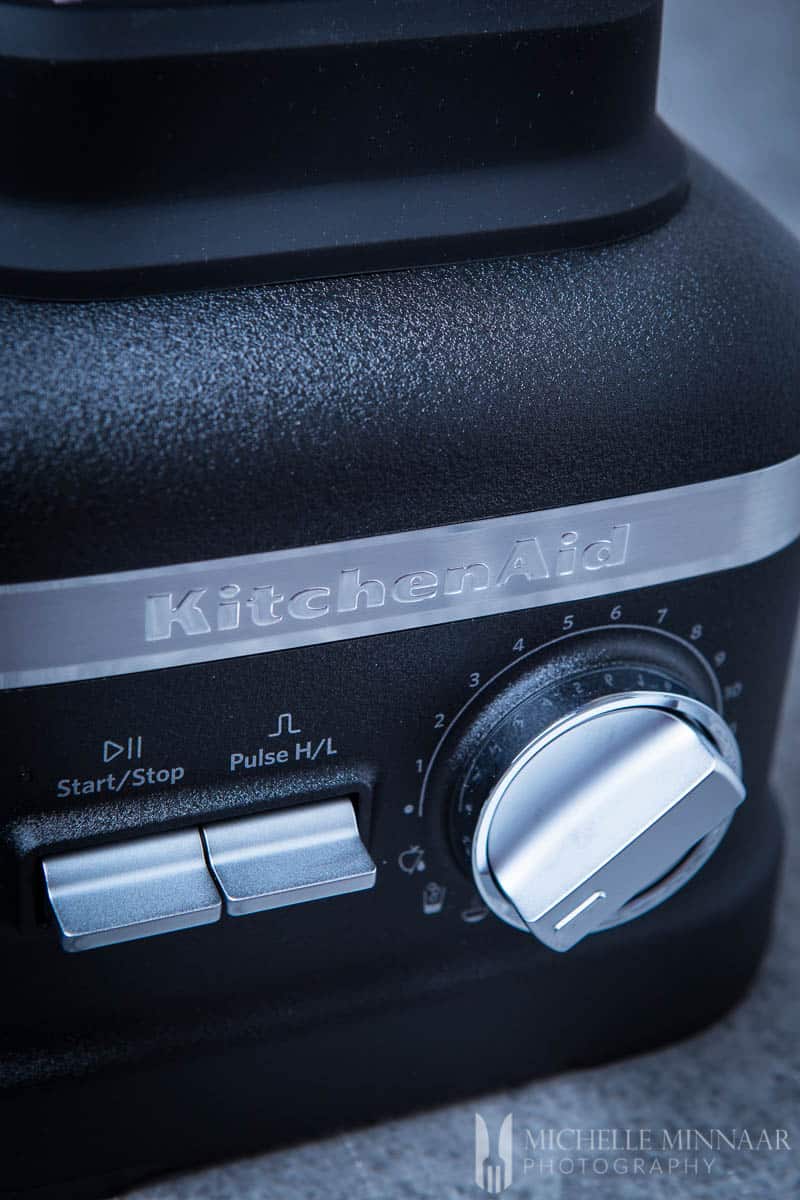 using a good blender
Just the other day, I've made a tangy watercress soup using my blender to get a vitamin boost for the cold weather. You can also try making a delicious broccoli and stilton soup.
I like to use up old ingredients in the fridge and be creative. However, if you yearn for creamy notes, then definitely go for the Jerusalem artichoke soup. You can also make a 'raw' soup, a very healthy alternative.
Drink-wise, here's my super green smoothie, which I make for the kids to boost their vitamin intake. The beauty of having a blender is that you can use just about any ingredient in your fridge and a delicious smoothie is just seconds away.
What would you use your blender for – soups or smoothies? I tend to use mine more for soups, even though some might refer to these as baby food. However, on occasion I also make delicious hummus.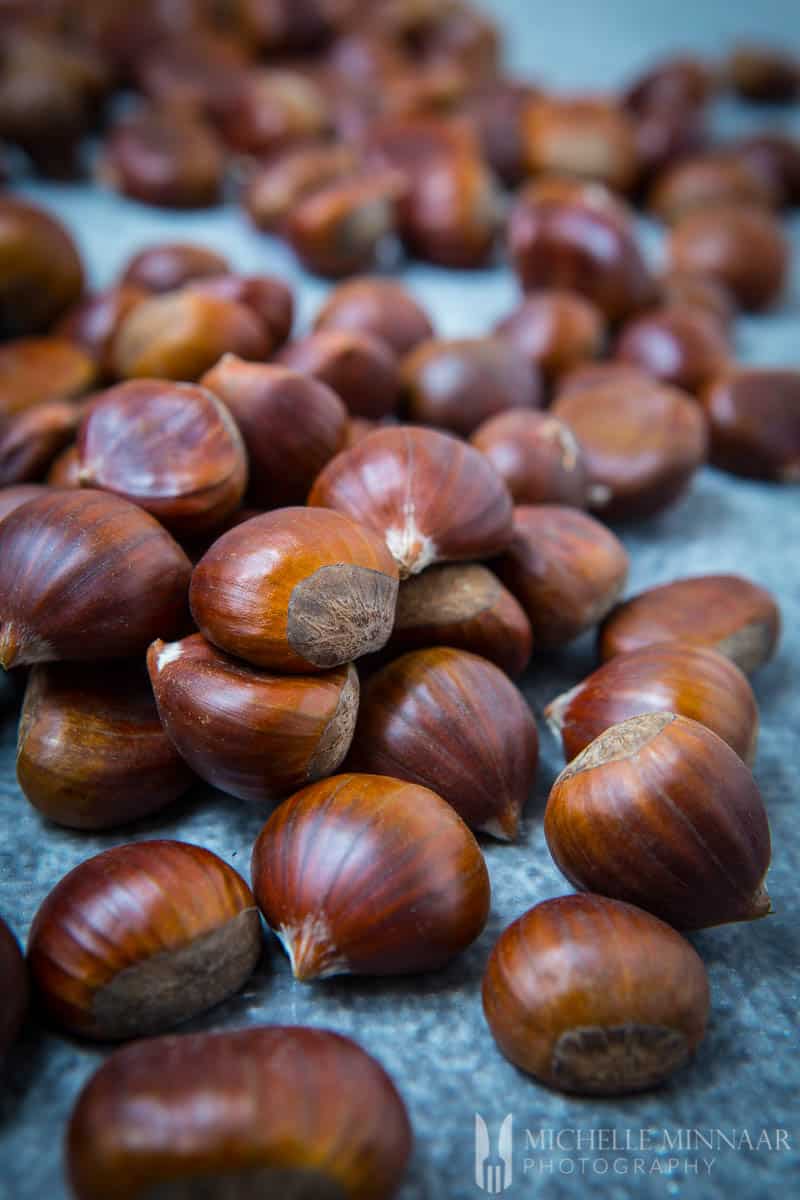 the chestnuts
How many of you have kids that love playing with chestnuts as soon as they fall off the tree? I used to play with chestnuts all the time when I was a child, also known as horse chestnut or conkers.
These are inedible, so please be careful when you take chestnuts directly from a tree. The horse chestnut has a smooth husk, with a couple of warts. Don't use these in the chestnut soup!
You can find them on the street or in the forest. If you can't distinguish between edible and inedible chestnuts, then just stick to using those from the supermarket.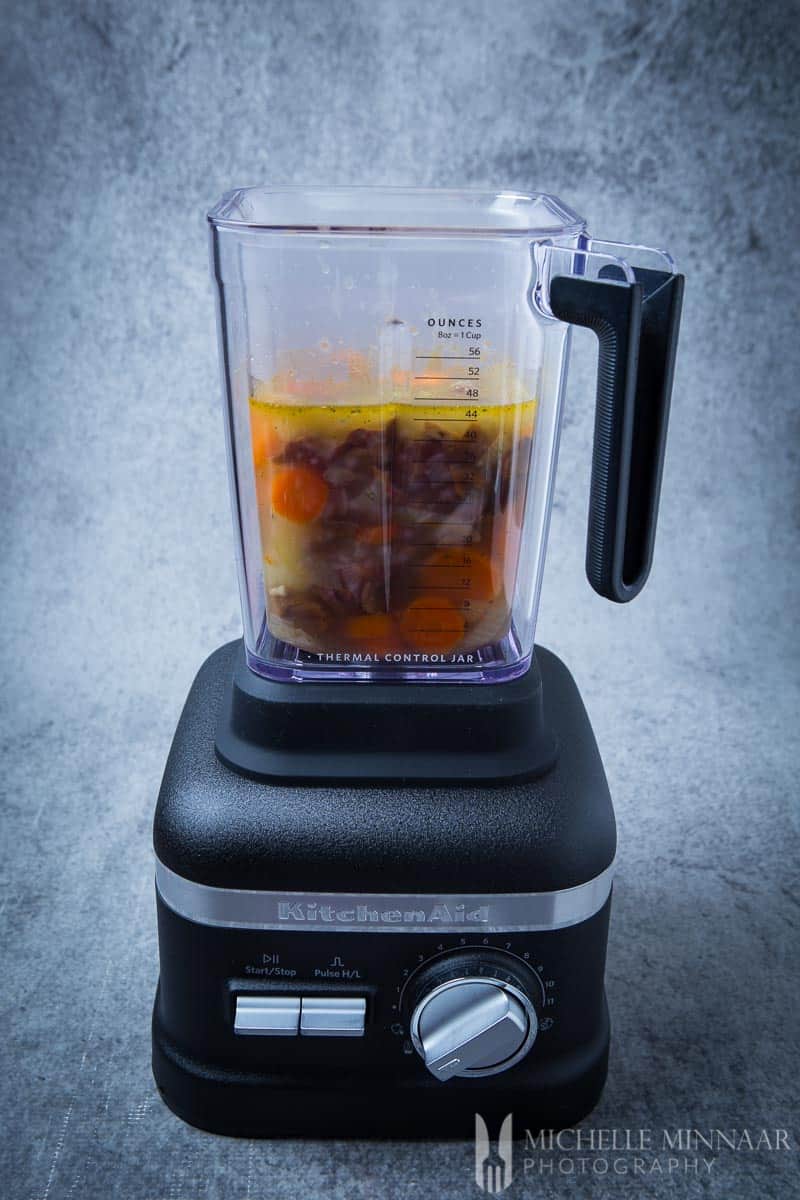 If you purchase more chestnuts that intended, then you can always have roasted chestnuts on the side! Your kids will love them. Also, they will definitely put you in the Christmas spirit.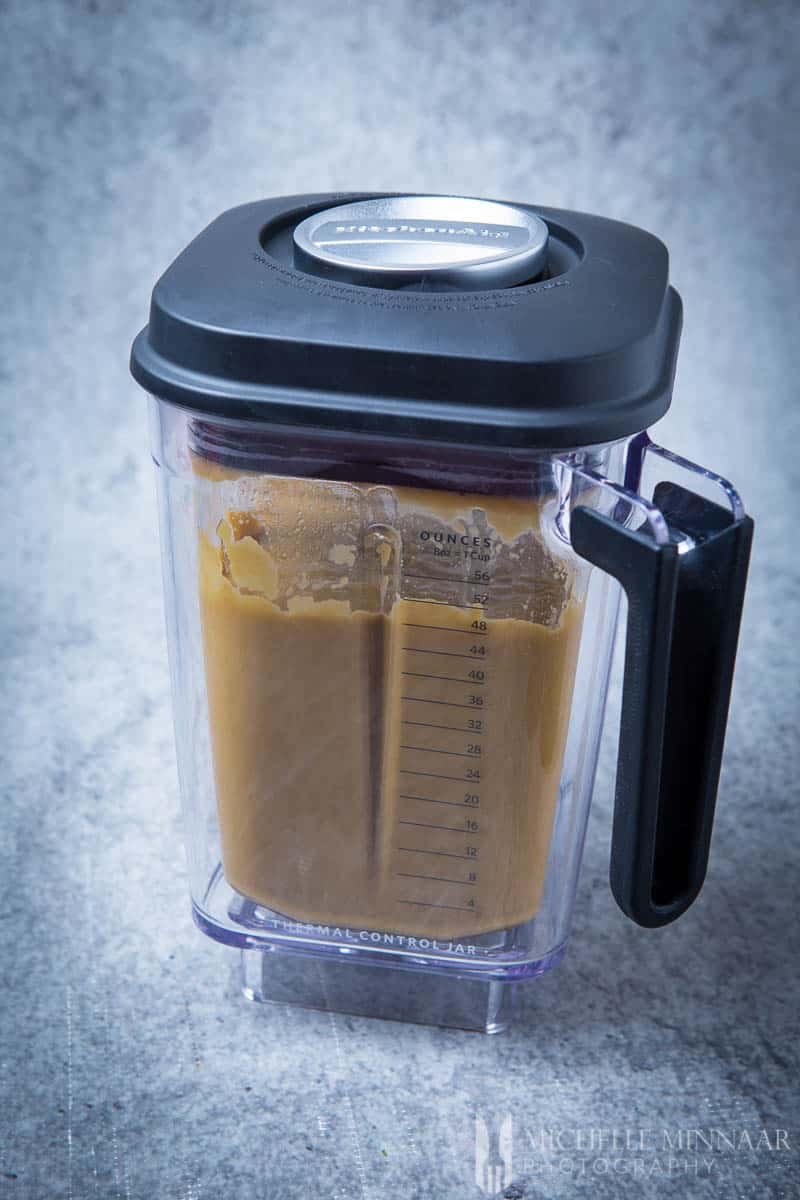 ingredients
I always promote cooking with fresh ingredients! Hence, its no surprise that I suggest using freshly made vegetable stock for your delicious chestnut soup.
The stock cubes have a lot of additives and it surely doesn't taste as good as the real thing. Be careful when you cook all the ingredients in the vegetable stock, as they should cook properly.
For example, if you don't cook the carrots long enough, you'll have hard carrot bits in your chestnut soup. It has the potential to completely throw off the entire texture of the soup.
The same principle goes for the chestnuts.
Remember to season the soup well with salt and pepper. I would also try adding a little bit of nutmeg, just for those extra Christmassy flavours.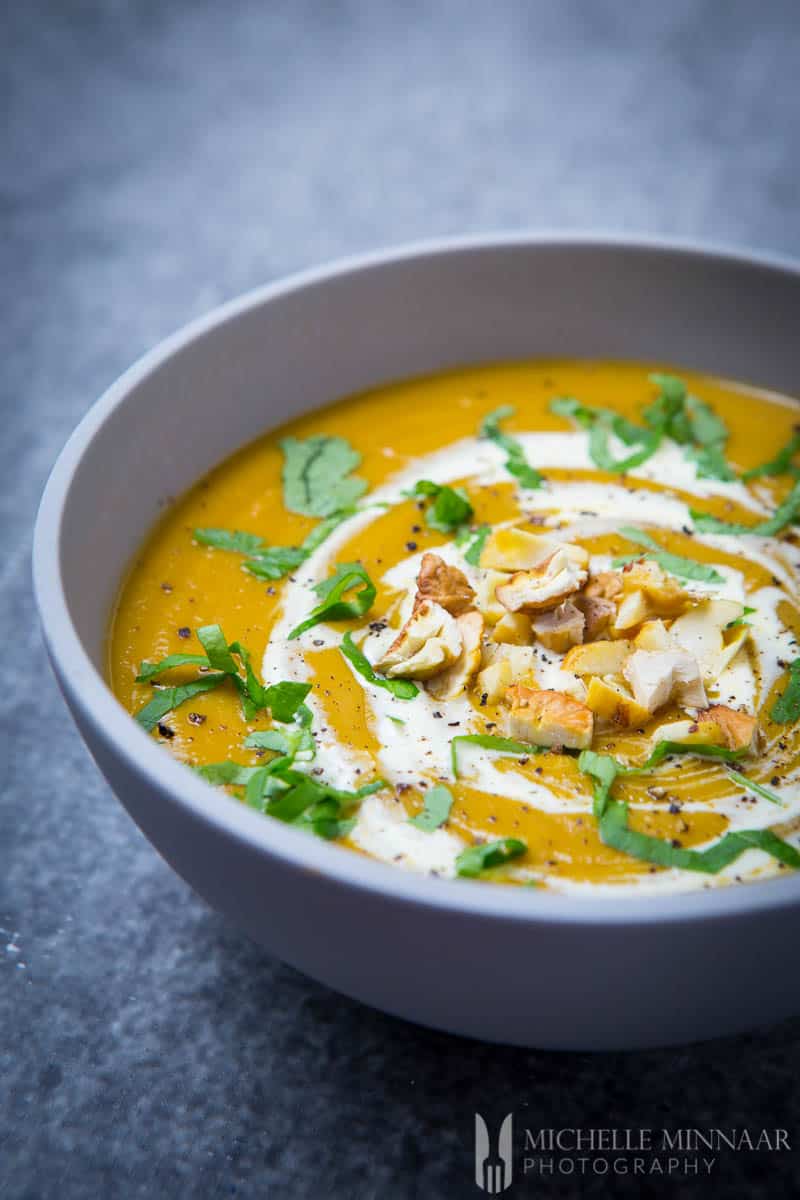 garnish and toppings
The soup leaves much room for creativity with the garnish, giving you the opportunity to make the soup beautiful. I used double cream, parsley and chopped cooked chestnuts with freshly ground pepper.
However, I also think that pumpkin seeds could work very well. Perhaps, even cashews as well as feta cheese, which is creamy yet adds acidity. This will help cut through the intensity of the chestnut soup.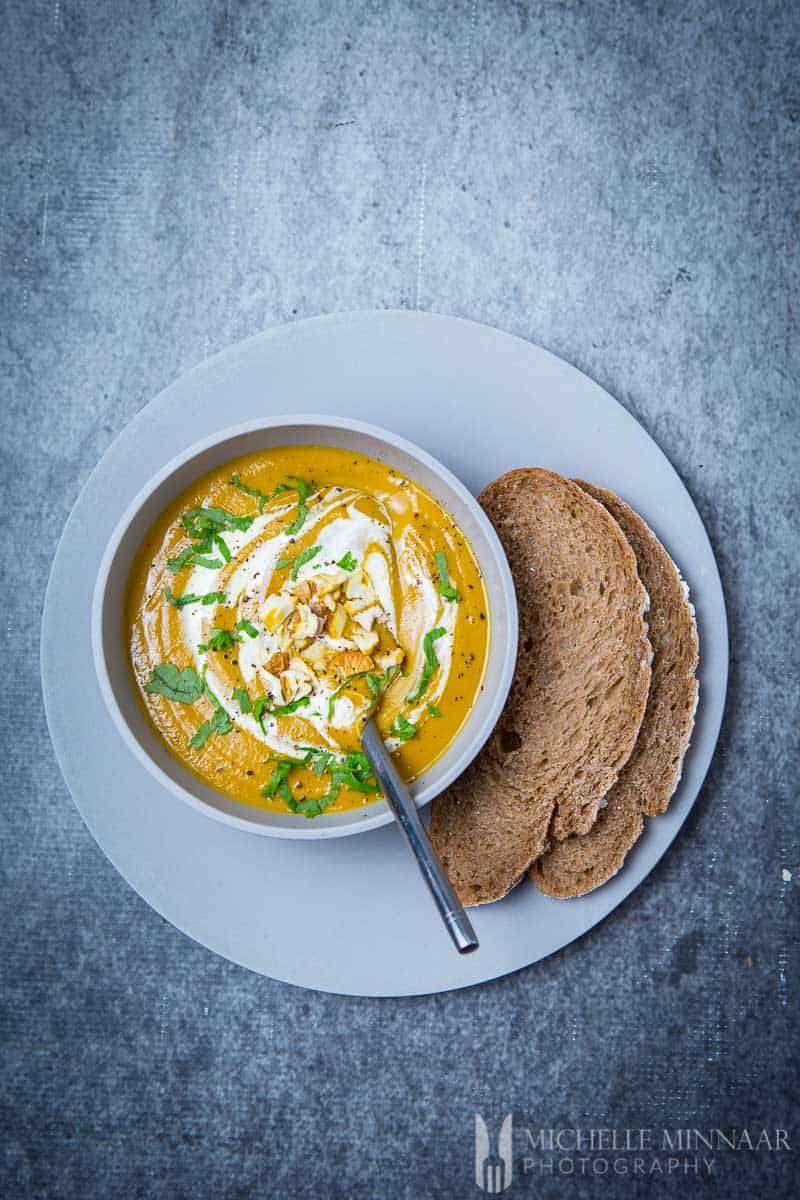 I also like using gluten-free breadcrumbs when I know I am only planning to eat soup for dinner. This will not only add an extra bit of crunch, but fill you up as well. Serve with rye bread but you can also use other gluten-free alternatives.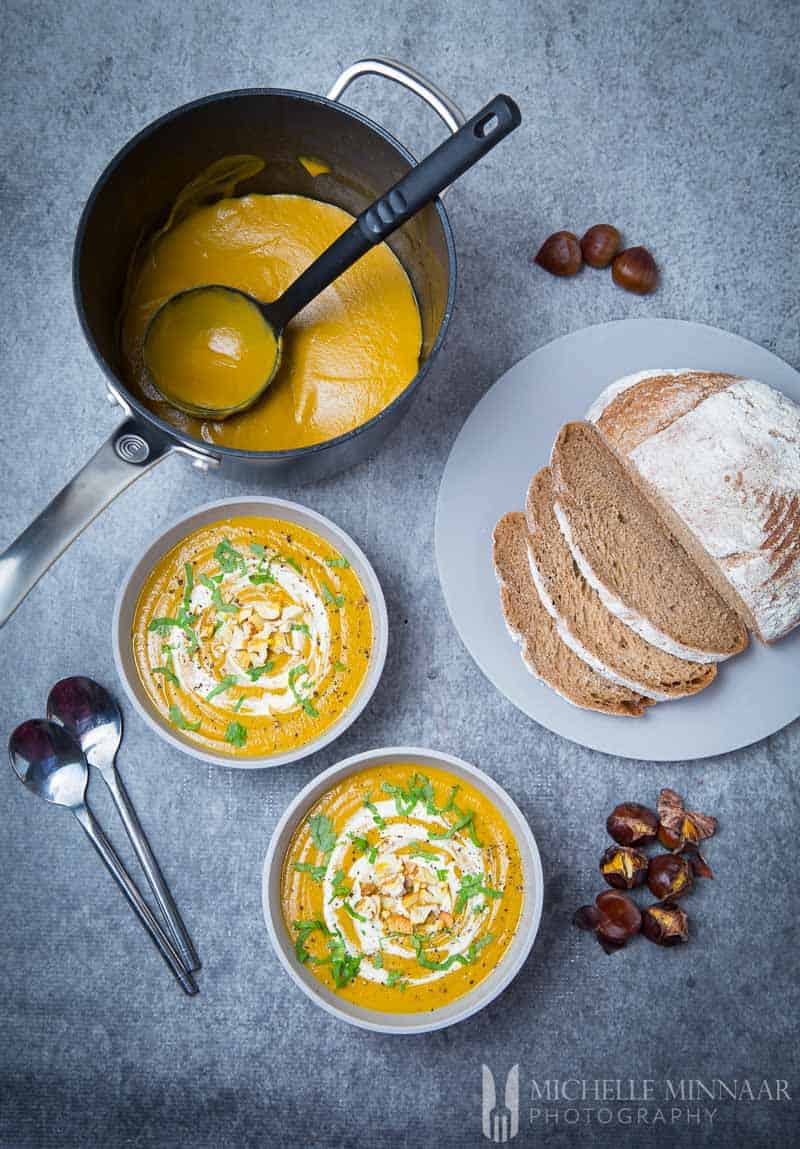 make it vegan
For making the soup vegan, omit using the butter when you fry the onions. Instead, use vegetable oil or unscented coconut oil.
Refrain from using cream as garnish and use a vegan substitute, which you can easily find in supermarkets.
More smooth vegetable soup recipes
Need some more soup for the soul? Check out these divine recipes.
Print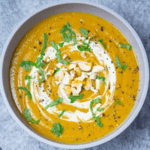 Chestnut Soup
---
15

ml

(1 tbsp) butter

15

ml

(1 tbsp) oil

2

large onions, peeled and roughly chopped

2

carrots, peeled and chopped

500

g

(1lb) cooked and peeled chestnuts

750

ml

(3 cups) vegetable stock
---
Instructions
Fry the onions in butter and oil in a large saucepan until they have softened.
Add the carrots, chestnuts and stock.
Turn up the heat until a slow simmer is reached. Continue for around 10 minutes or until the carrots are cooked.
Pour the contents into a KitchenAid blender, or an alternative, and blend until the soup is perfectly smooth.
Garnish each bowlful with double cream, parsley, chopped cooked chestnuts and freshly ground pepper. Enjoy!
Notes
To make the recipe vegan-friendly, omit the butter and use a bit more oil to fry the onions. Use a cream alternative.
Category:

Soup

Method:

Boil

Cuisine:

English
Nutrition
Serving Size:

1 serving

Calories:

354

Sugar:

5.9 g

Sodium:

135 mg

Fat:

8.2 g

Saturated Fat:

2.6 g

Carbohydrates:

66.8 g

Fiber:

3.2 g

Protein:

3.9 g

Cholesterol:

8 mg
save the recipe to your pinterest board