This authentic greek Taramasalata recipe will lead you on the right path, away from the chemical laden, mass produced bread filled sludge called "taramasalata" we buy at the shops every day.
Definition
Taramasalata, the famous Greek meze, is a mixture of names from three different cultures. The "tara" and "tarmac" from Turkish and Greek respectively, mean "fish roe".
The Italian "insalata" makes up the rest of the word. So a direct translation would be "fish roe salad". This is a very specific type of Greek meze based on fish roe.
If you haven't tried it yet, it's simply a must. For goodness' sake, do not buy the ready-made stuff from the supermarket.
As with so many other foods, especially seafood-based dishes, this has to be freshly made. Luckily at The Real Greek restaurants, they make their taramasalata fresh every day, just like with the other delicious dishes!
This means you will get the flavour that this dish is supposed to have and not something artificial pumped with colourants and chemicals.
The homemade taramasalata is just one of a wide selection of meze available for lunch or dinner at one of the Real Greek locations. There is a lot to choose from, so you might have to go for more than one meal.
Or, do it in the traditional Greek style and go as a group and share the food. You can read through the menus on the website and whet your appetite for your upcoming visit.
You will see a clear difference between the store bought taramasalata and the one they serve you in the restaurant. At The Real Greek restaurants they take pride in serving you well-made authentic Greek food in the traditional spirit of Greece.
This means a passion for food, family and life. Treat yourself to a visit to one of the 15 restaurants in southern England and you will learn just how good Real Greek food actually is.
There are many variants of roe used in this mixture depending on the country or culture making it. Traditionally it is the smoked roe of carp, grey mullet or cod.
The latter is then mixed with different ingredients again depending on the culture of the person preparing the dish.
The staple ingredients are a starchy base of bread or a gluten free mix of potatoes with lemon juice and olive oil. Sometimes almonds are included as well.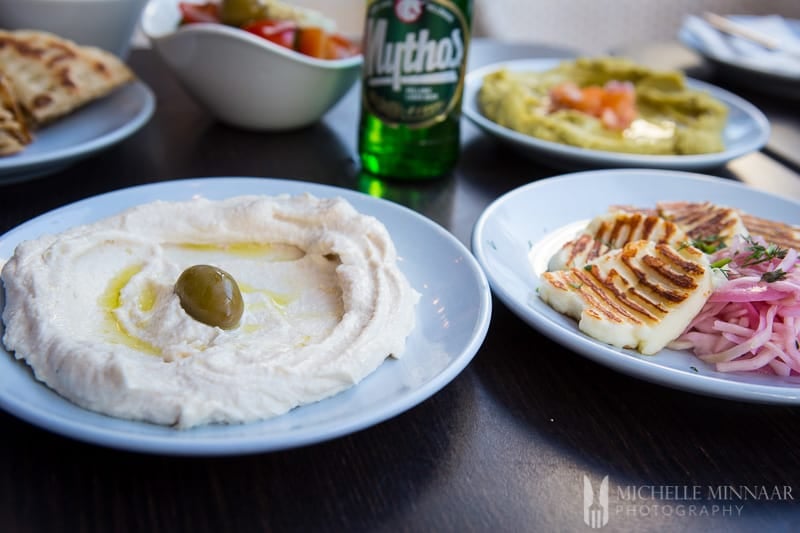 Taramasalata is eaten as a dip or spread in meze platters, served with crudites and numerous savoury nibbles like crisps. It's delicious as a spread on bread and toast.
Lent
Clean Monday is the first day of Great Lent. Different cultures associate Taramasalata with Lent celebrations and enjoy it with the unleavened sesame bread "lagana".
Over time, as with all religious meals and dishes that are symbolic practices and rituals, it has, fortunately for us, become an everyday snack, without the required sacred practices that accompany it.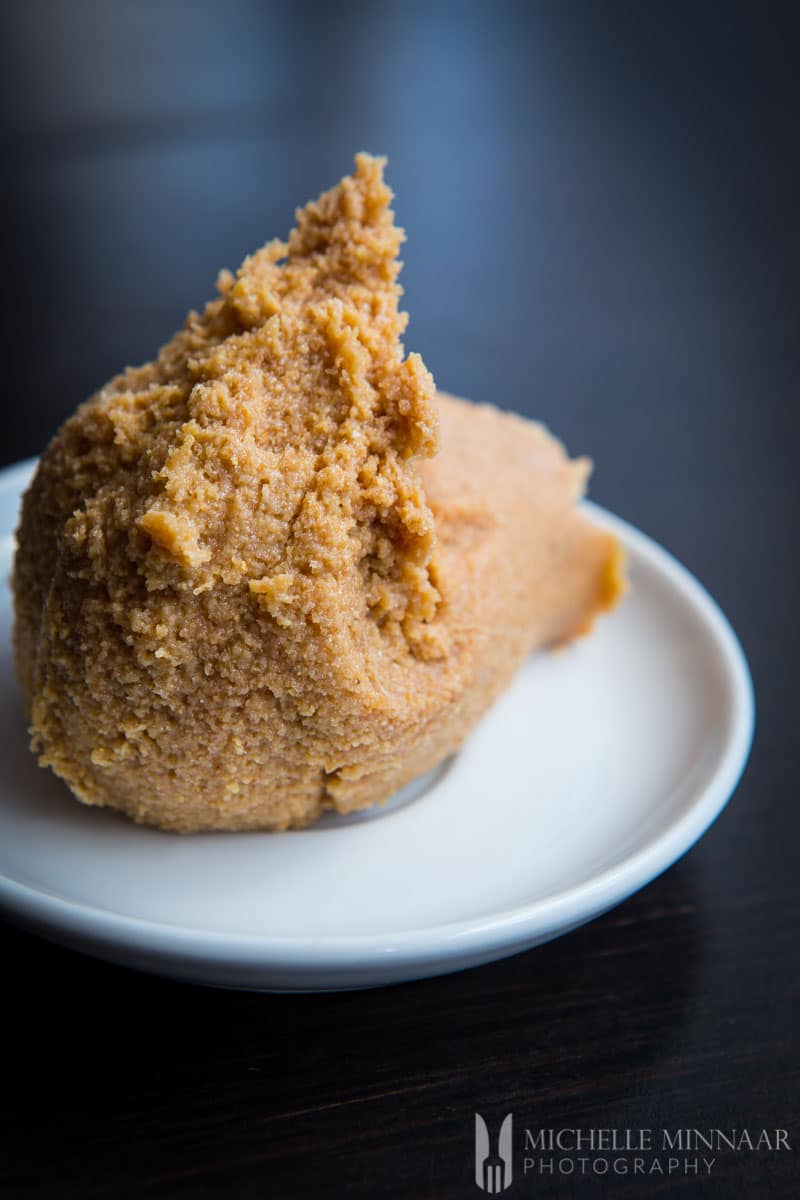 Store Bought Taramasalata
This may come as quite a shock to you, but proper Taramasalata should be creamy ivory in colour. It may be slightly brown depending on the curing process of the roe.
The commercially produced pink junk, readily available at shops, contains an enormous amount of food colouring and tastes nothing like the original meze from Greece.
Make a point of reading the label of your go-to fish dip. Ideally the roe content should form a minimum of 70% of the product's contents, not 70% bread crumbs or other fillers and 30% roe.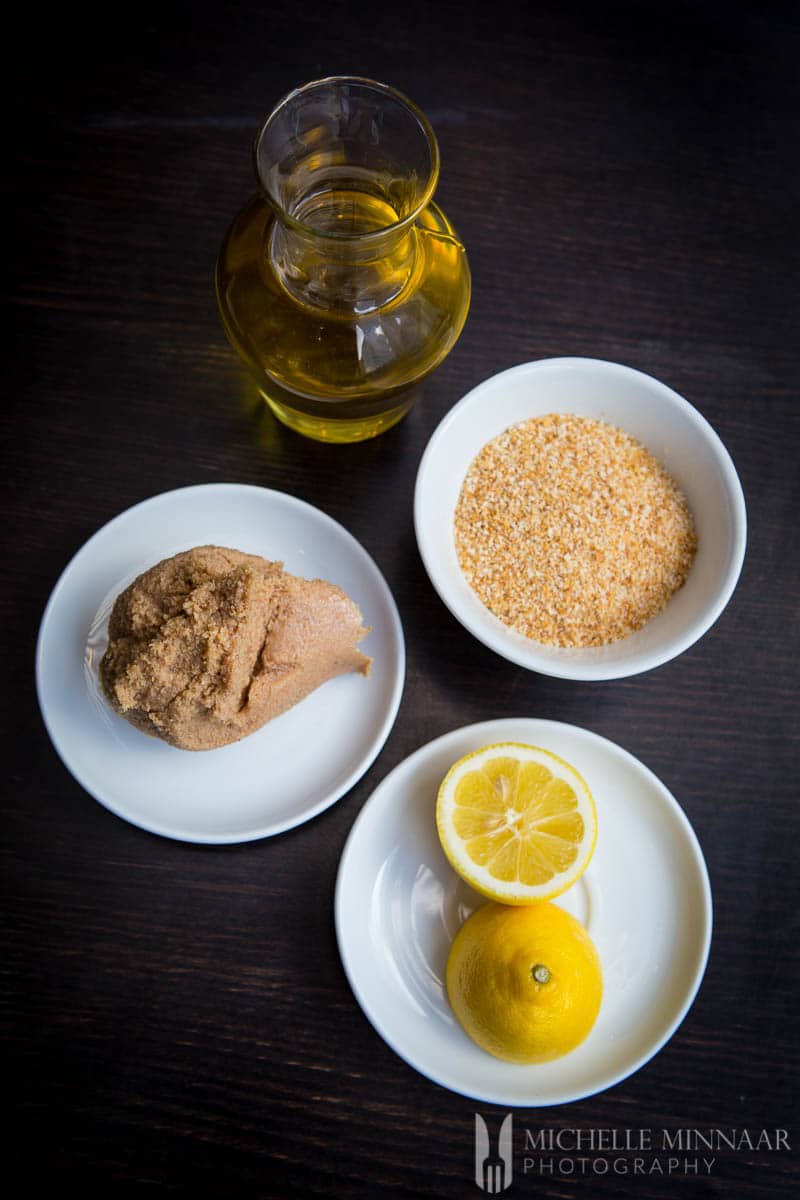 Artificial Food Colouring
If you live in Europe, count your blessings because your lawmakers passed legislation to force food manufacturers to either not use artificial colourants in foodstuff or to label the products with a warning of its contents.
Artificial food colouring is said to cause hyperactivity, especially in children. It causes tumour growth and allergic reactions. To read more and various other reports on artificial additives in foods go to "The effects of artificial food colourings and benzoate preservative on hyperactivity in preschool children."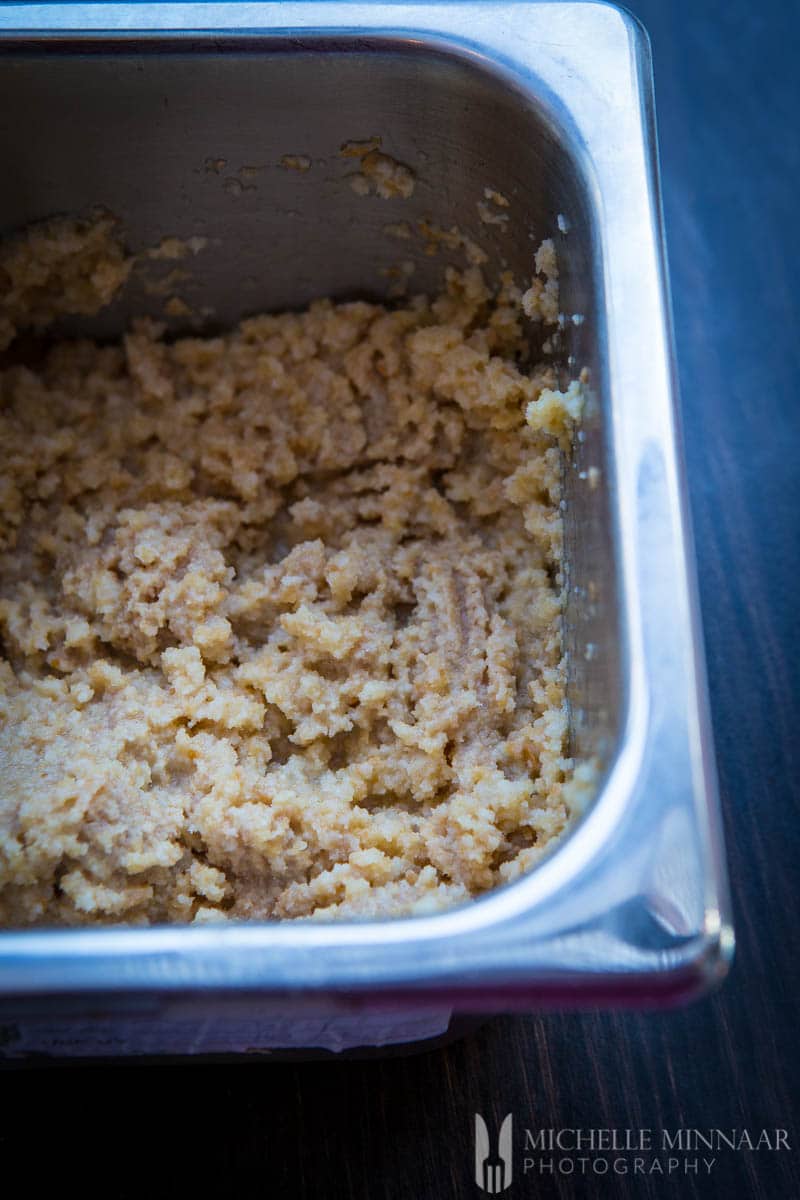 Deathly Colourant
Artificial colourant is a ticking chemical time bomb that is life threatening. If you live in a country that does not have food regulations curbing the use of this deathly ingredient, you need to know what you and your children are consuming.
This completely unnatural chemical is added to our food to induce the impulse buying psychology in consumers. Artificial food colouring causes us to think the food is healthier due to its robust colour.
Consumer Psychology
The more yellow the butter, the healthier the grass fed organic cow was that the milk came from. Red, pink, orange, blue… All these colours and more lead us to think of crunchy organic red peppers or bursting ripe red strawberries or blueberries in that vitamin packed water we drink – are good for us.
Manufacturers rely on this adverse psychology that consumers have, our thought process is "if it has no colour it is not healthy". When in fact, it is the other way round – the less or more natural the colour, the healthier it is for you.
Use Natural Colouring
Natural colouring has been used for civilisations and there are exceptionally healthy alternatives to adding zesty colour to your meals. If you really feel the need to add colour to your Taramasalata, below are a few ideas.
If you have fussy kids and worried about their Omega-3 oil intake, make some funky coloured dip instead of forcing cod liver oil down them!
Beetroot
Beetroot for red, available in powder or you can juice it yourself. Check the sugar content of a pre- manufactured powder as flavouring.
Carrots and Pumpkin
Carrots and pumpkin work like a bomb for orange. Little bits of saffron or turmeric for yellow. Saffron can be really expensive, so if you or anyone you know is travelling to the Middle East, ask them to bring you some.
I was fortunate to have a friend bring a huge bottle back from Dubai for me at a fraction of the price we pay locally.
Green
Spinach or liquid chlorophyll works wonders for green grass cupcakes and "crème soda" drinks for the kid's parties.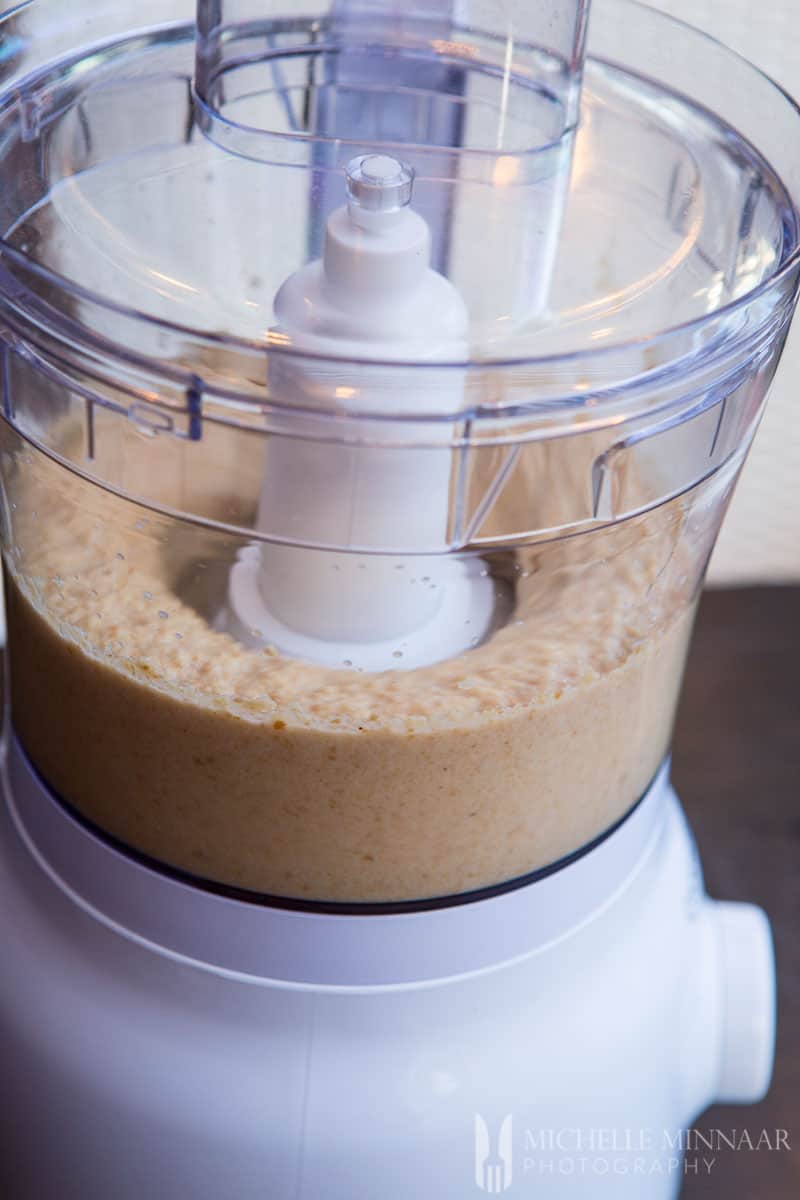 Blue
Now blue interestingly enough comes from cooking up boiled red cabbage and baking soda!
Purple
Purple is just plain boiled red cabbage.
Cocoa Powder
For darker colours or chocolate add a little natural organic cocoa powder.
Please understand you will not get the neon or freaky striking colours from these natural products that chemical colourings have, but it's healthier.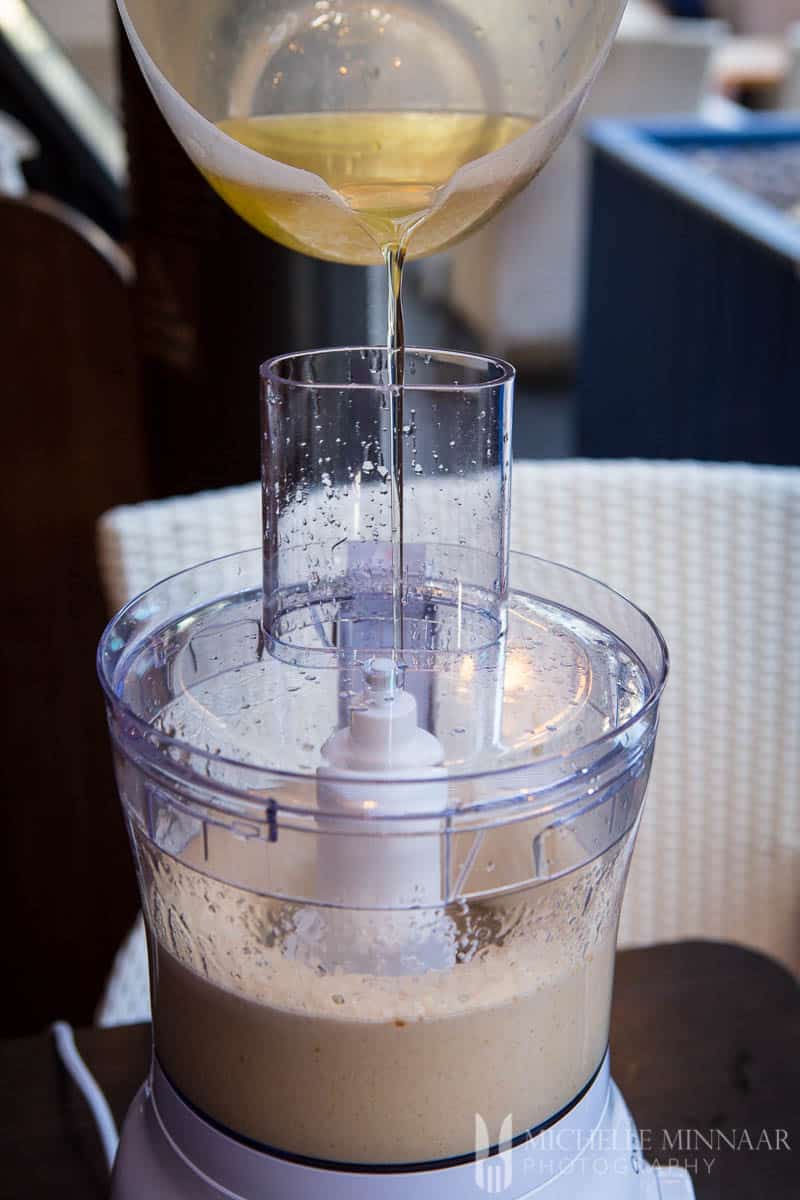 The Roe in Taramasalata
Roe is fish eggs. The name of the species will always precede the name as in cod roe. No, it's not caviar. It's easy to get confused.
Caviar
Originally "caviar" was the name only given to wild sturgeon eggs from the Black and Caspian Sea. A further dilution of cultures and the adulteration of the word "caviar" now includes any eggs from all other species of sturgeon.
Beluga Caviar
The most expensive caviar "Beluga caviar" are the eggs of the Huso Huso (beluga sturgeon) only found in the Caspian Sea and the basin of the Black Sea.
It is pitch black, unlike the commonly available pink colour of the roe we use. At the turn of the century, Beluga Caviar market prices were in the range of 7 – 10 000 USD per kg.
Fortunately, we don't use this roe in our recipe for the traditionally authentic and humble taramasalata.
Please Find Nemo
For those of us who have seen "Finding Nemo", we all know fish spawn their eggs in their common habitats and wait for the gestation and hatching of their eggs. That's if another big ugly fish doesn't come and eat them first.
Fishermen don't swim around underwater and look for these masses of pre-laid eggs. Nor do they quickly scoop up the eggs and chuck them in a tin to sell to us. They don't squeeze the fish underwater to pop her eggs out into a waiting basket either.
Migration
Roe is harvested from dead, pregnant fish before they spawn. Fisherman actually sit and wait on the water for older fish, about 10 years old, who are migrating and about to lay their eggs. They catch it before it can spawn and cut open its belly before removing the roe.
The un-spawned roe is located in a sac in the mother's belly, much like us humans that have an embryonic or amniotic sac where our babies grow.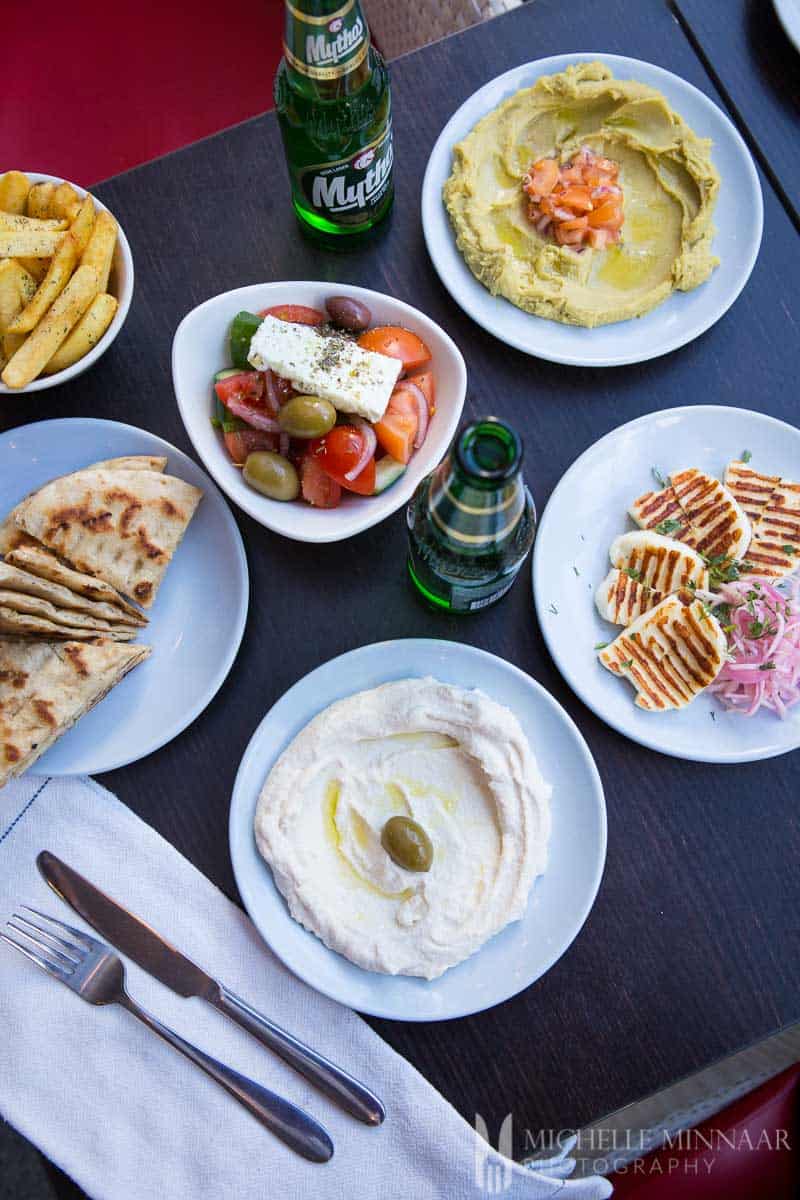 Embryonic Sac For Sale
You can actually find fishmongers or butchers who may even have this entire untouched sac for sale, already cured and vacuum packed. At home you can cut the sac and inside, tightly packed together are millions of little fish eggs, a monumental supply of roe.
Don't tell your kids.
Tubs and Tins
That seems a bit extreme to me. I will just stick to the usual little tubs from the delicatessen down the road or you can purchase here on Amazon. Once you have purchased your roe you can make the most divine, naturally simple and authentic taramasalata.
Love Greek food? Then check out my Grilled Halloumi, htipiti, tzatziki, white bean dip and melitzanosalata!
Print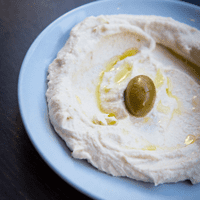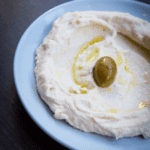 Taramasalata
---
Author:

Michelle Minnaar

Prep Time:

30 minutes

Cook Time:

0 minutes

Total Time:

30 minutes

Yield:

8

servings

1

x

Diet:

Low Lactose
70g

(

2oz

) breadcrumbs       

70

ml (2fl oz) lemon juice                     

250

ml (1 cup) water    

120g

(

4oz

) cod roe paste                                

600

ml (1pt) vegetable oil
---
Instructions
Weigh out breadcrumbs and mix with the water and lemon juice.
After it has soaked for at least fifteen minutes, drain, then place it inside the food processor with the cod roe paste.
Blitz on the highest speed until it entirely smooth.
Very slowly start adding the oil. If you put in too much oil at once the mixture will split.  
Serve immediately or store in the fridge for later.
Notes
This recipe yields 800g (2lb).
Its shelf life is 3 days.
The quality of roe paste used is crucial to the success of the recipe. 
Different parts of Greece have different versions of taramasalata. Some are stronger in flavour, while others' have more texture.
Be patient when adding the oil. You need to add it slowly, otherwise the mixture will split. 
Ensure that the breadcrumbs have properly soaked before proceeding with the recipe. 
If you have added all the oil but find the taste too dense, you can add little amounts of water at a time to lighten the strength of the dip.
Category:

Starter

Method:

Blitz

Cuisine:

Greek
Nutrition
Serving Size:

1 serving

Calories:

541

Sodium:

2 mg

Fat:

58.8 g

Saturated Fat:

8.4 g

Carbohydrates:

5.4 g

Protein:

3.3 g
Keywords: taramasalata, fish roe recipe, fish roe dip, cod roe dip, greek dip recipe
save the recipe to your pinterest board