Ever had the opportunity to cook with absolutely fresh sardines caught directly from the sea? Oh so good! Cooking with fresh sardines is a rare opportunity that I couldn't let slip away during my visit in Sicily! In fact, fresh sardines are quite integral for making traditional Sicilian barbecue dishes. Once you've tried fresh sardines, it's going to be very hard for you to go back to the canned stuff. I mean, canned sardines are alright for making sardine pastes for seafood rolls, fish sandwiches or stuffed avocados. However, the fresh sardines are far more versatile and can be used in a handful of delicious seafood recipes. Plus, they are incredibly inexpensive! Keep a look out for these babies if you're ever at a fish market.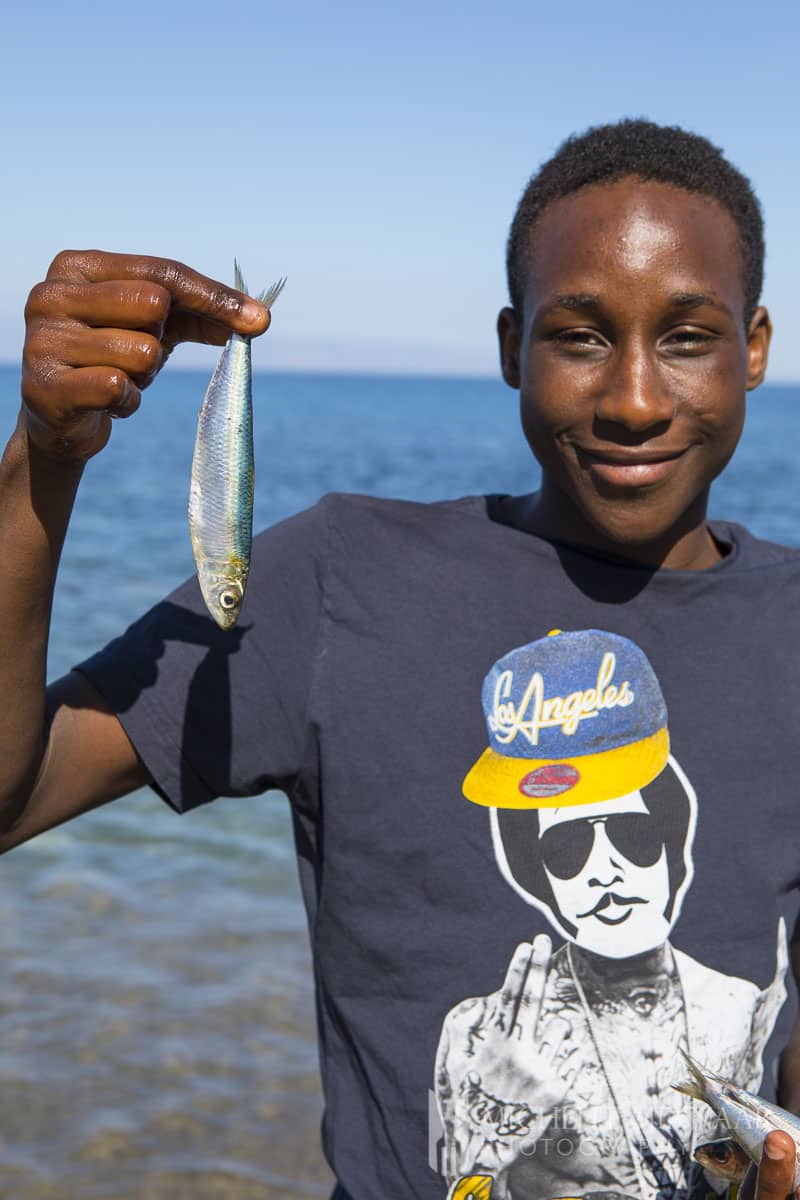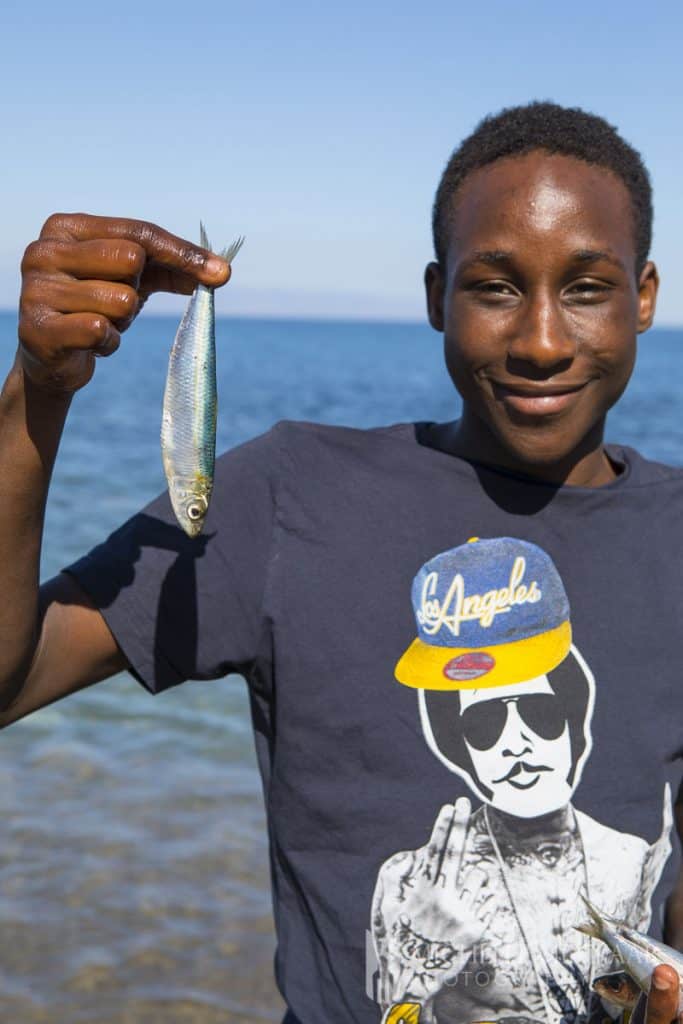 cooking with fresh sardines
Fresh sardines are an absolute delicacy and when prepared correctly, they rival the most expensive fish dishes. In essence, fresh sardines are totally delicious while being super-inexpensive! Did you know that fresh sardines actually have one of the highest amounts of omega-3 fatty acids? They are extremely rich in minerals and vitamins and support our health in many ways.
Sardines are relatives of the herring (also a fish I love to enjoy, especially when I travel to Scandinavia). In fact, I've had herring on my Hurtigruten trip to Norway. Nevertheless, unlike herring, sardines are at the 'bottom of the food chain'. Don't pity the sardines as this is only advantageous to our health. Due to their lowly position on the food chain, they are one of the least contaminated (referring to mercury) ocean species, and are safe to eat! Unfortunately, we must confront the tragic problem with plastic we are creating in our oceans. Nevertheless, don't underestimate these small fish as they are extremely versatile and you can prepare them in any way you want at minimum cost.
So please scratch the idea of them being oily little bony fish found in a can. Fresh sardines are possibly the best option for you to purchase at a fish market. So set your alarm clock and make sure you get to the market early. You don't want to lose the first-come, first-served advantage! Don't be afraid to get a generous handful of fresh sardines and enjoy them in various ways.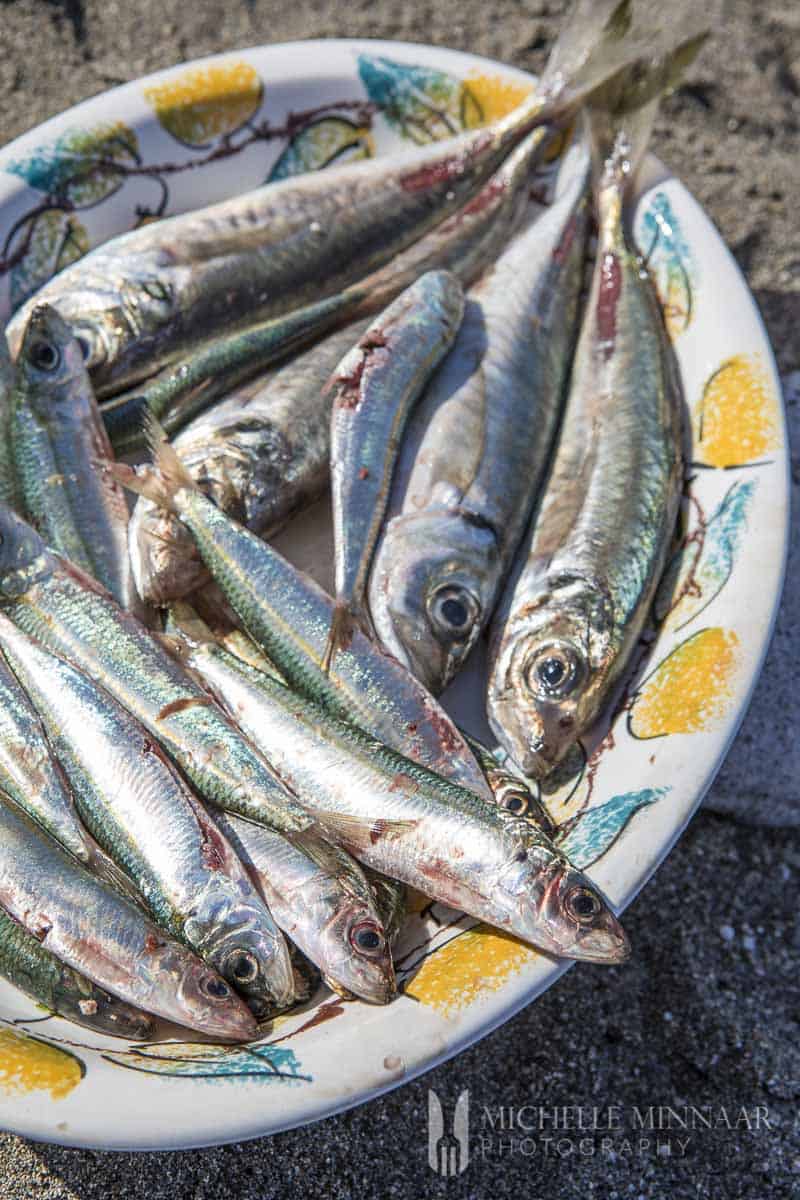 a guide on how to cook fresh sardines
Fresh sardines can be handled in the kitchen in multiple ways. First, you can pickle them. Pickled sardine recipes are very common in France (more specifically Brittany), but they pop up also in the Scandinavian region. They make an excellent appetiser or starter for the summer months and are common served with a side potato salad.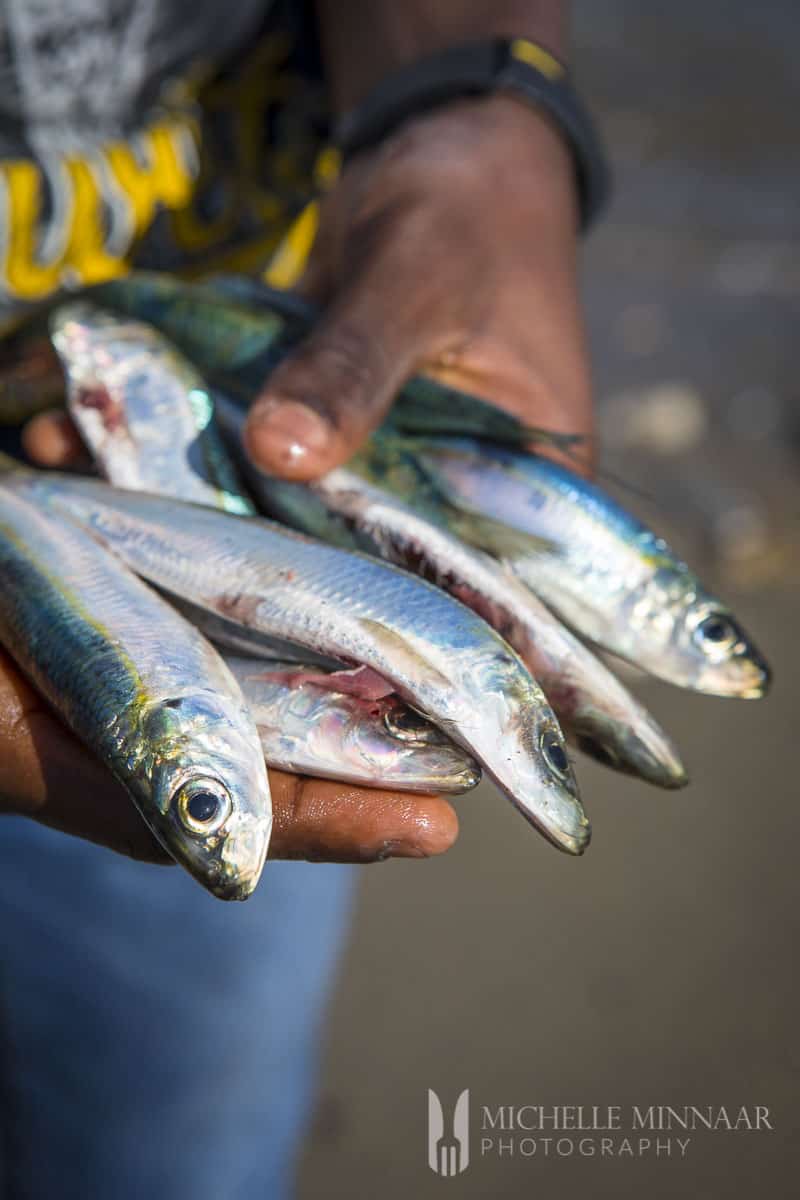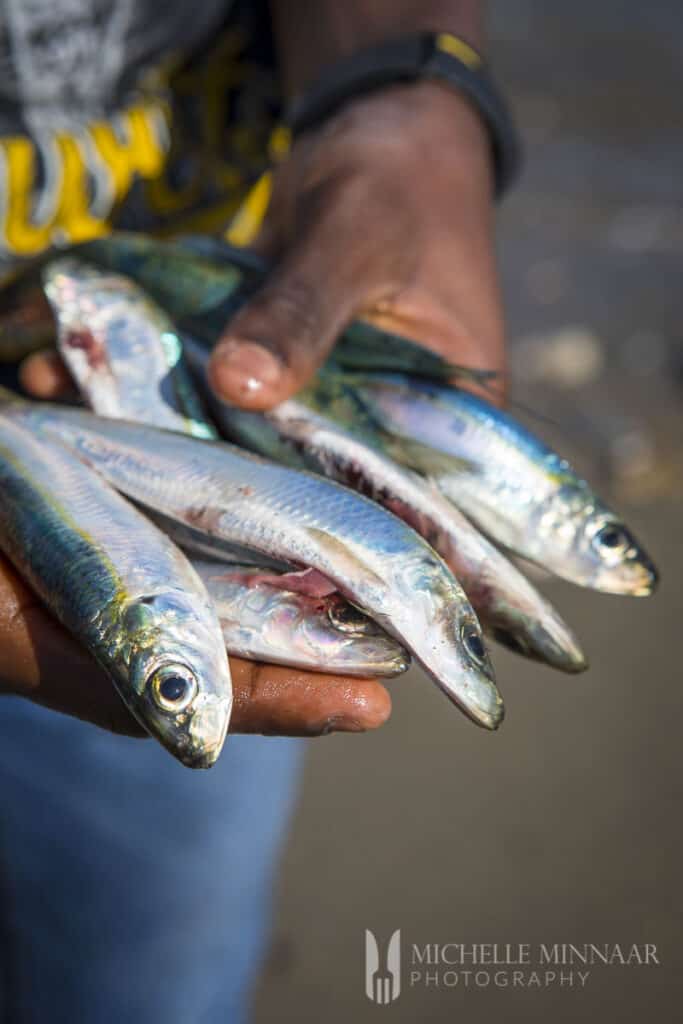 Second, when referring to sardines, you can also smoke them. Smoked sardines are very common in Spain and are served as tapas. You can easily smoke fresh sardines at home if you've got a smoker. I've smoked many fish using my smoker, like this hot smoked salmon. I highly recommend getting a smoker; it's a fabulous way of integrating those rich and smoky flavours into your food.
Lastly, fresh sardines are in my opinion best with a char! That being said, you can grill them or oven-bake them to get this effect. Why not put them on the grill and judge the end results yourself! You'll see that grilled sardines take up very little time – they cook almost immediately. So, my recipe of preparing fresh sardines calls for a grill or a barbecue!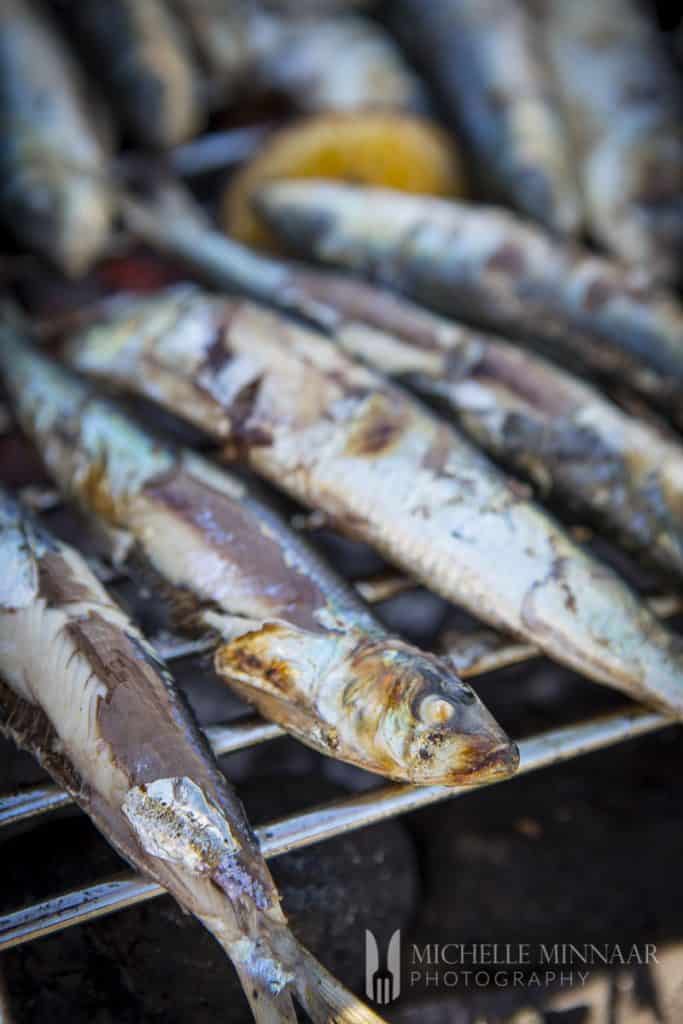 how to prepare fresh sardines
Before you start, you need to do two things:
Scale the fish - I recommend holding the fresh sardine over the sink and scraping away. Make sure you follow through with the entire body of the sardine. As a quality check, run your fingers over the skin and see if you've managed to scale the fish correctly.
Clean and gut the fish - take the knife and halve the sardine from its underside (from its tail to the throat). Open and use your fingers to gut the fish. Next, rinse with water.
So as you can see, my trip to Sicily taught me many useful things – how to prepare fresh sardines and make delicious Sicilian recipes. I had a blast preparing my fresh sardines on a traditional Sicilian barbecue. Keep reading to find out more.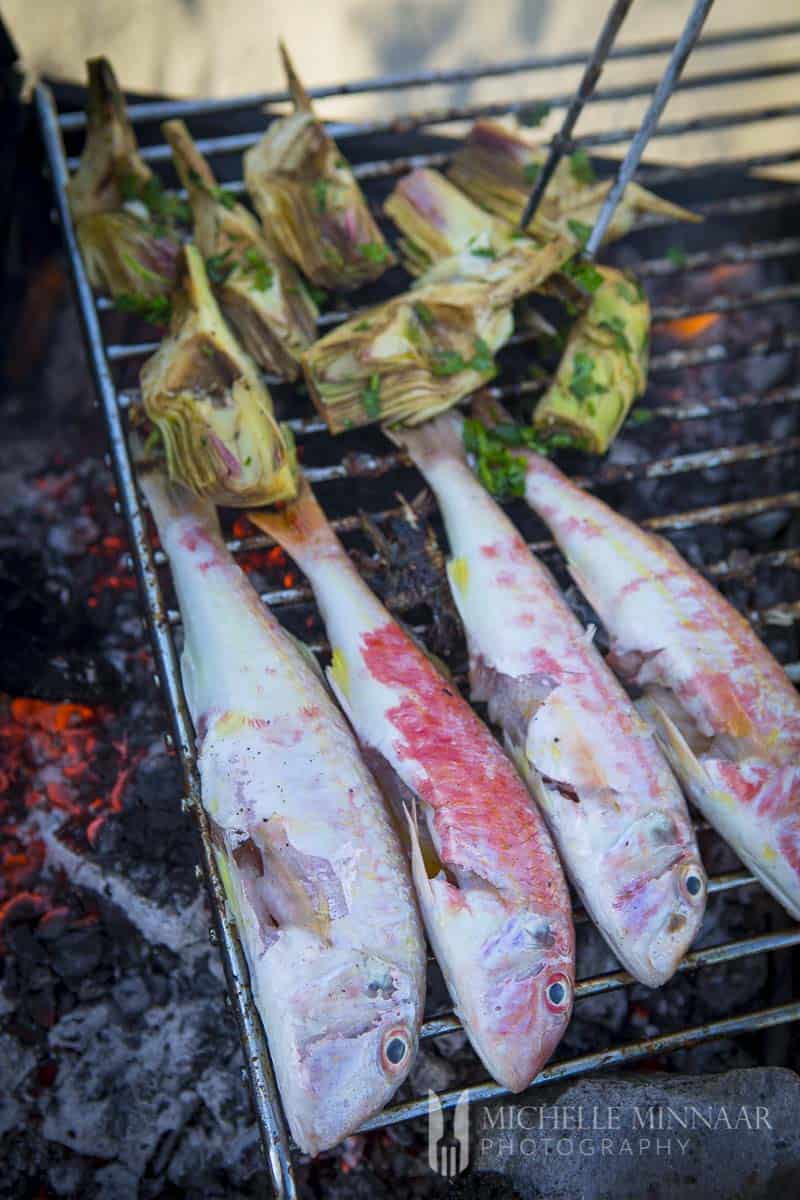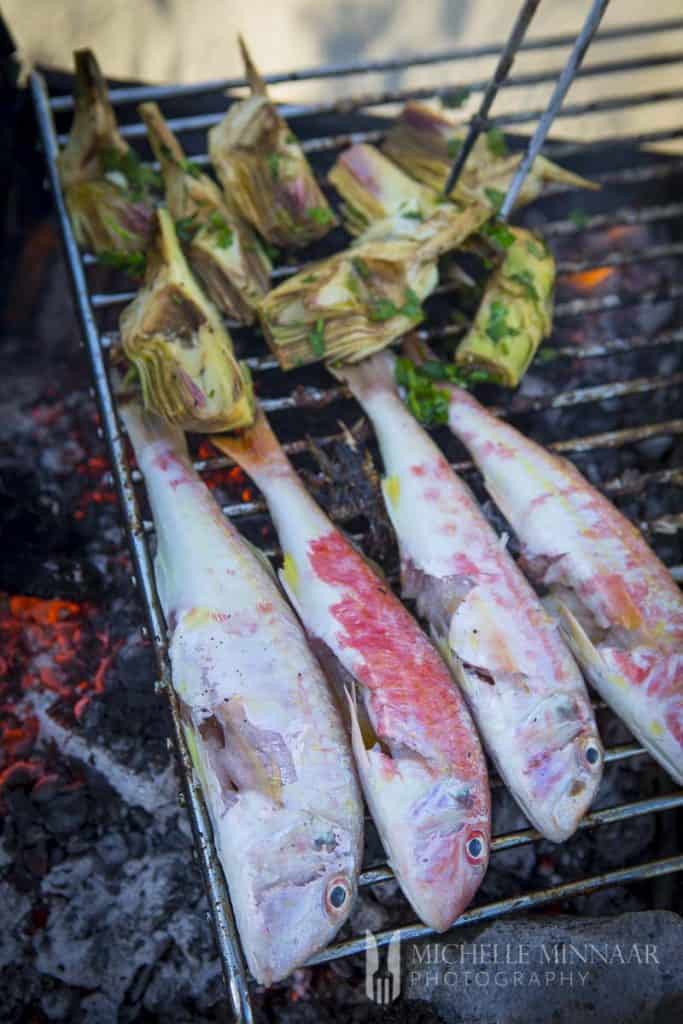 grilled sardines by Jamie Oliver
When trying out my Sicilian barbecue sardine recipe, I've found inspiration from Jamie Oliver's grilled sardines recipe. Especially, when it came to pairing the fresh sardines with a side and not just eating them as they are. Jamie Oliver prepared an entire main course using fresh sardines (which I also attempted). In addition, I just loved the char on the sardines and I wanted to replicate this effect by leaving the fresh sardines as long as possible on the grill. This way, when you bite into them, their skin should have a nice soft crunch to it!
grilled sardines – Sicilian style
So, our Sicilian barbecue involved not just one type of fish. Apart from the fresh sardines, we also had tuna and red mullet on the grill, too. Lastly, we also put fresh Sicilian artichokes on the grill, which you will read all about in my roasted artichoke hearts recipe. Keep a look out!
The best part about Sicilian cuisine is that it involves cooking very simple, yet delicious food. The quality of the ingredients is responsible for the impeccable flavour that one enjoys at the end. So, if you want to enjoy grilled sardines Sicilian style, serve them with other ingredients straight off the grill. Here's food for thought, save some of your grilled ingredients and combine them with a salad, just like this octopus salad.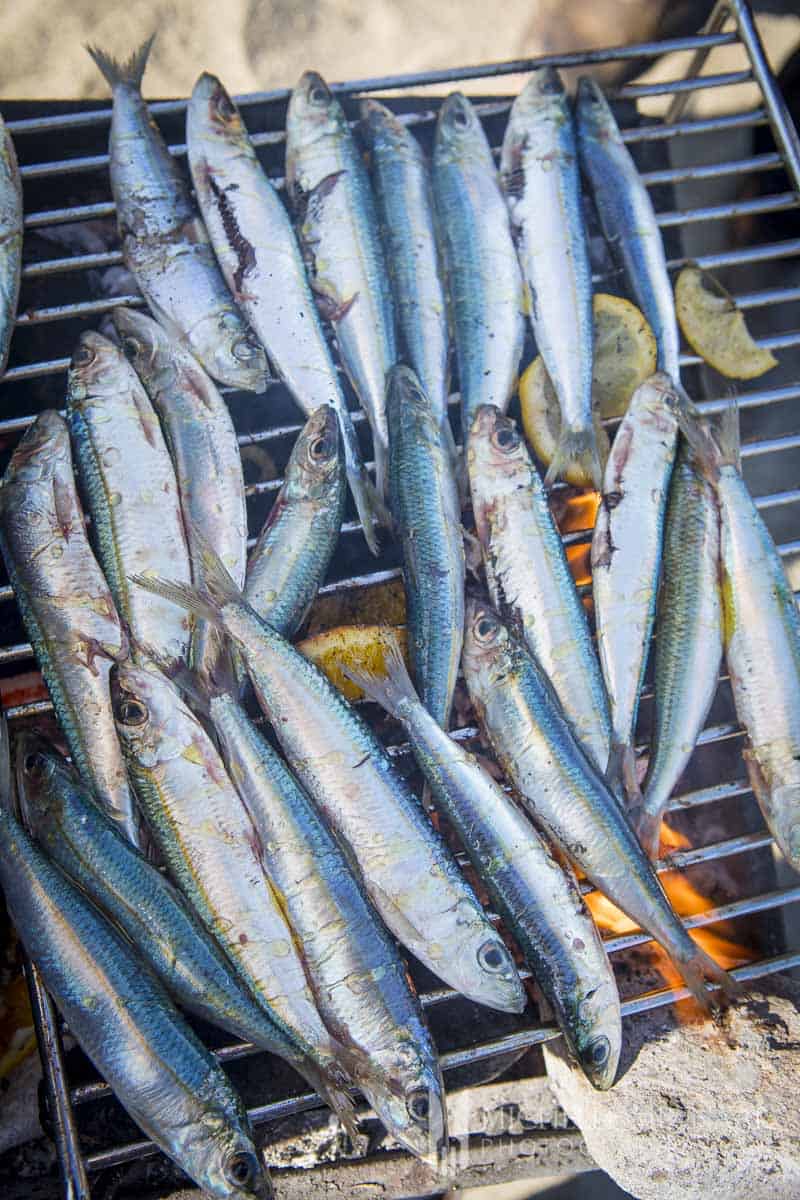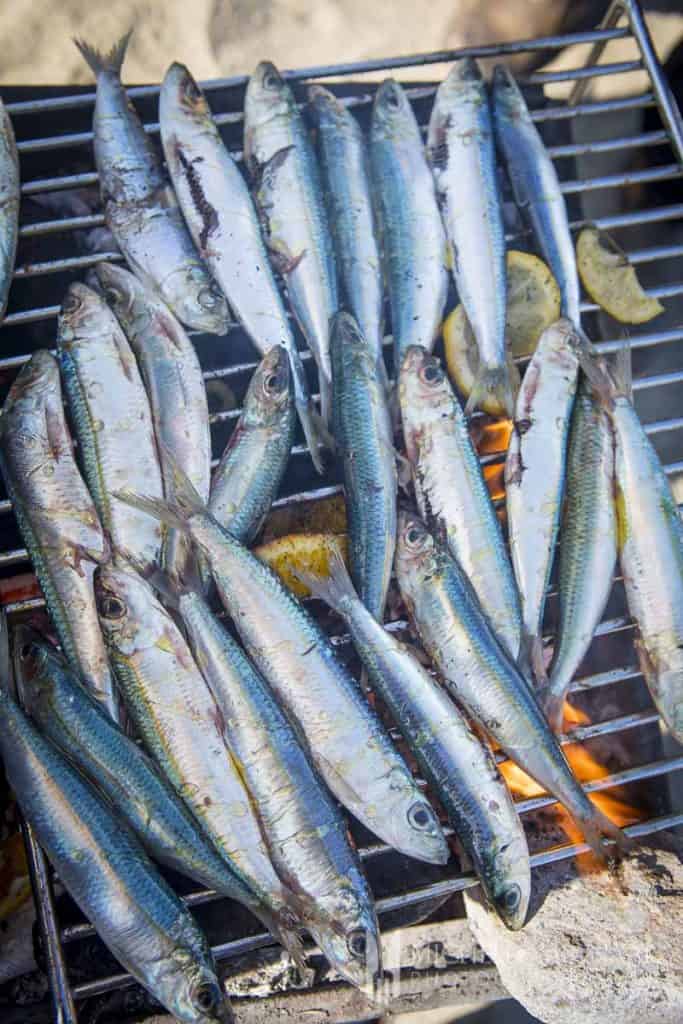 grilled sardines – Spanish style
One thing that comes to mind when thinking about serving fresh grilled sardines, Spanish style, is the art of the paella. Simply toss them on top to make a vibrant and nutritious seafood paella.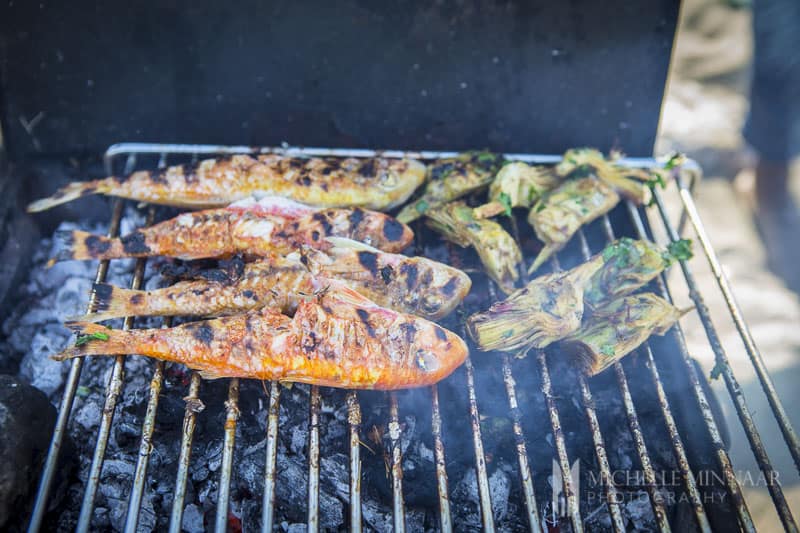 what to serve with grilled sardines
Again, Jamie Oliver opted for a Mediterranean couscous pairing with the fresh sardines and made a main course. However, I also recommend enjoying the grilled sardines alone as an appetiser – they are that good! Just drizzle a bit of lemon juice and enjoy! You can also serve macco di fave and have two appetisers! Then for a main, you can enjoy a hearty squid ink risotto. However, you can also make a grilled sardine salad, Sicilian style, and enjoy the sardines for a main course.
Print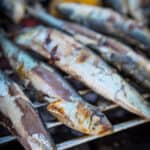 Fresh Sardines
---
Description
Read about how to cook with fresh sardines in a true Sicilian fashion. You'll learn how to prepare and clean fresh sardines with this Sicilian bbq recipe.
---
8

sardines, washed and gutted

30

ml (2 tbsp) olive oil

Salt and pepper, to taste
---
Instructions
Heat the barbecue for direct cooking.

Rub the oil all over the sardines.

Arrange the fish in a single layer on the barbecue and cook for 2-3 minutes on each side, or until cooked and charred.

Remove from the heat and season to taste.  
Notes
This is a simple recipe that can be jazzed up in any way you like. Serve it plain as a starter with a squirt of lemon juice or serve as part of a salad as a main meal.
Prep Time:

5 minutes

Cook Time:

5 minutes

Category:

Starter

Cuisine:

Portuguese
Nutrition
Serving Size:

1

Calories:

161

Sodium:

242mg

Fat:

12.6g

Saturated Fat:

1.7g

Protein:

11.8g

Cholesterol:

68mg
save the recipe to your pinterest board