Ever wondered what it would be like to know how to cook artichokes? Well, this is your chance to find out how! In this article, I will not only show you how to cook artichokes, but I'll also share information on how to pick the perfect artichokes. With artichokes, it's all about seasonality! One thing I love about cooking with artichokes or making artichoke recipes is that they are truly simple. You only need a handful of complementary ingredients to enjoy this splendid vegetable. Needless to say, the best artichoke recipes are those which are made with fresh artichokes. Enjoy this nutritious ingredient with a nice glass of dry and fruity white wine!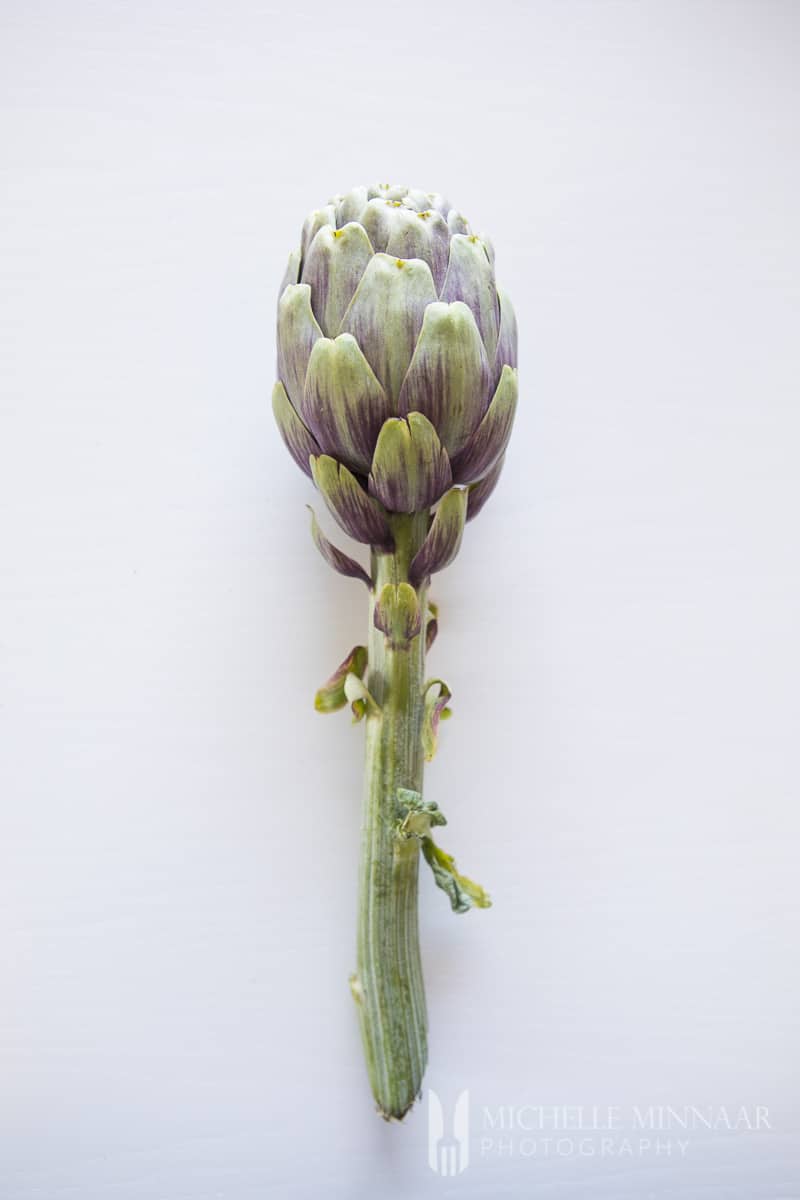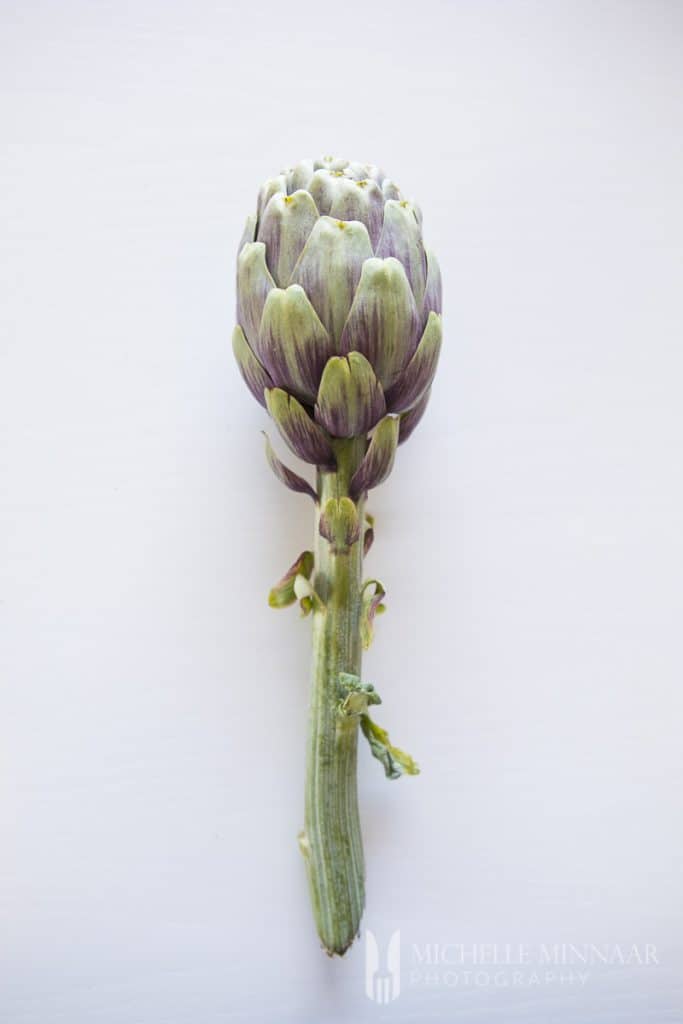 how to cook artichokes to perfection
For those of you who've ever travelled to Paris, you'll know that artichokes are the vegetable of choice for a summer snack. Same goes for any Sicilian restaurant, if you happen to be on your vacation there. If you stroll alongside any cafes, you'll find stunning artichoke dishes and various types of artichoke recipes. Well, you can easily replicate these amazing and simple artichoke recipes if you learn how to cook artichokes properly.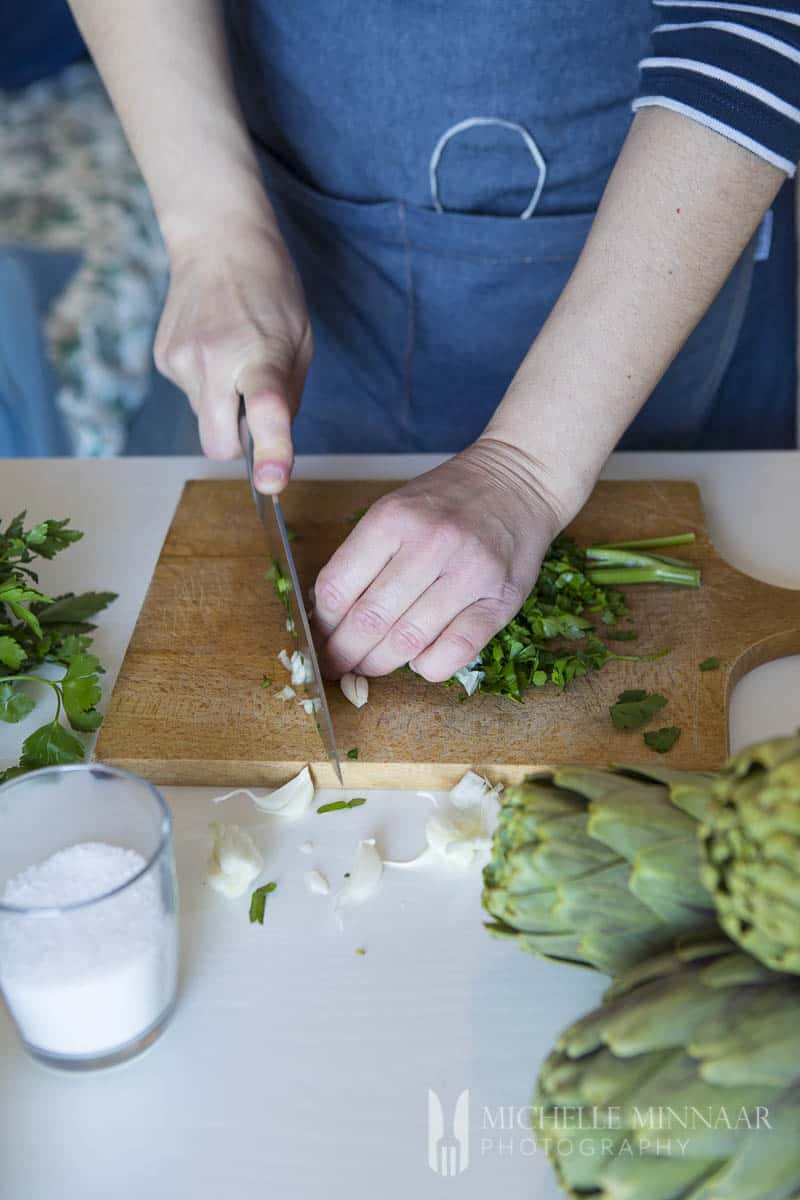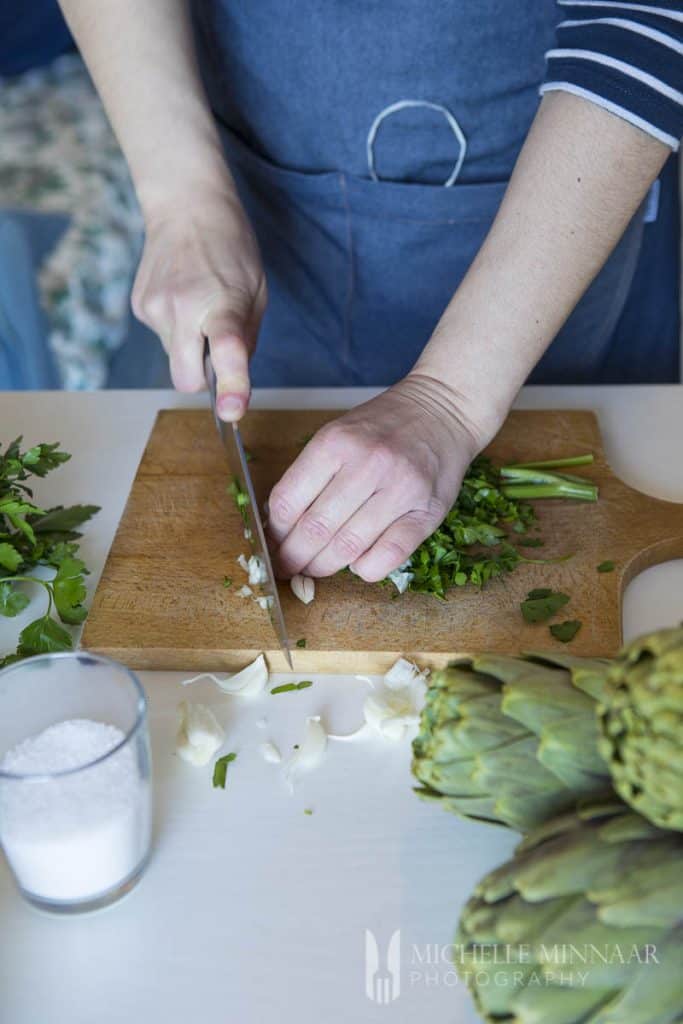 what are artichokes?
Artichokes, also known as globe, French or green artichokes are in fact a species of thistle which is completely edible. The edible part comprises of the flower buds, prior to when the flower blooms. The plant grows quite tall at 4 ft 6 inches to 6 ft 6 inches tall (which is 1.4- 2 metres). The bud is around 3-6 inches (8-15 cm) in diameter, with many scales or leaves. These are also edible, however the prime piece of the plant is the heart, which is the base of the plant.
People have mastered ways to cook artichokes since the 8th century BC. The artichoke plant is completely native to the Mediterranean region. Artichokes were vastly enjoyed by ancient Greeks and Romans. In Sicily (where I've learned how to cook artichokes), in ancient times, the Greeks called them kaktos. On the other hand, the Romans called them carduus.
Today, one can still find artichokes in countries within or bordering the Mediterranean region. However, artichokes are also produced in the USA, Argentina and Peru.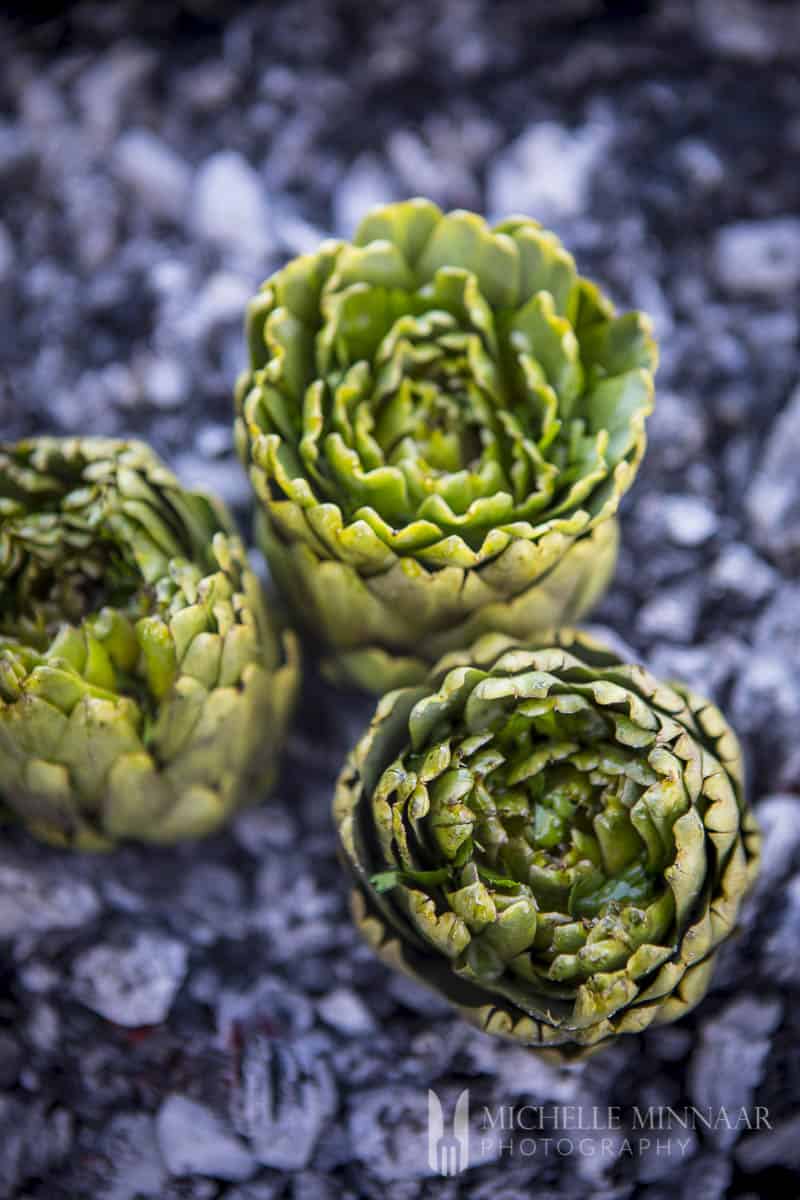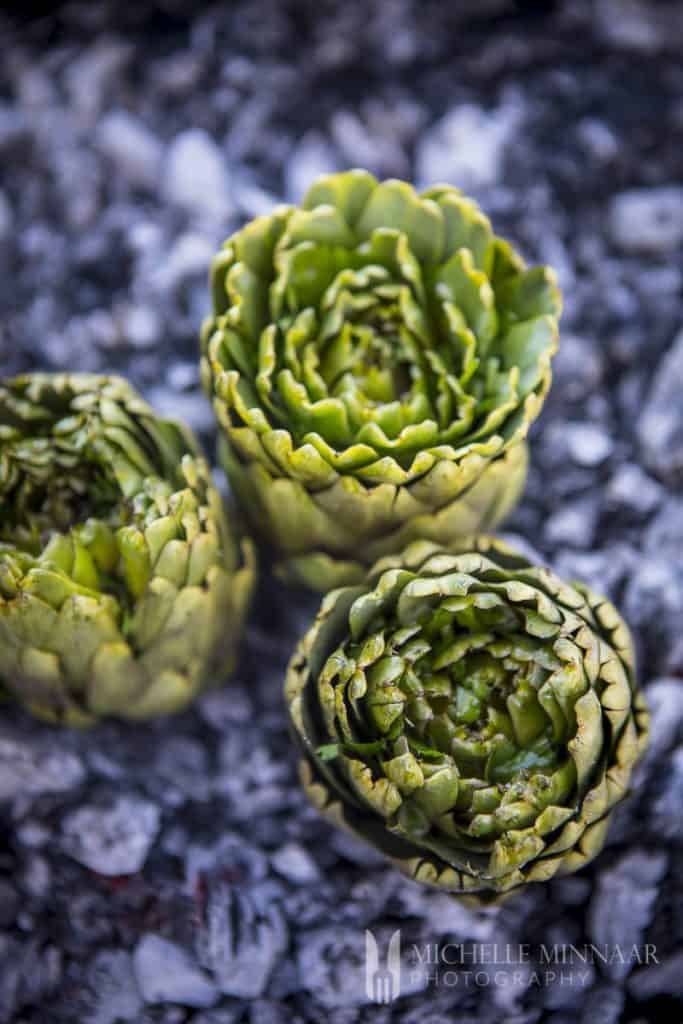 how to buy artichokes
You should pick and cook artichokes according to their seasonality. They peak in the spring to summer months. So, although they are available all year round, you should source them in these months when they are at their best.
When you are selecting your artichokes in the store, I recommend selecting the larger ones in preference to the baby artichokes. Make sure that the colouration along the artichoke is even. Pick the artichoke up and squeeze it. It should give out a little squeak which is the ultimate sign that the artichoke is ready!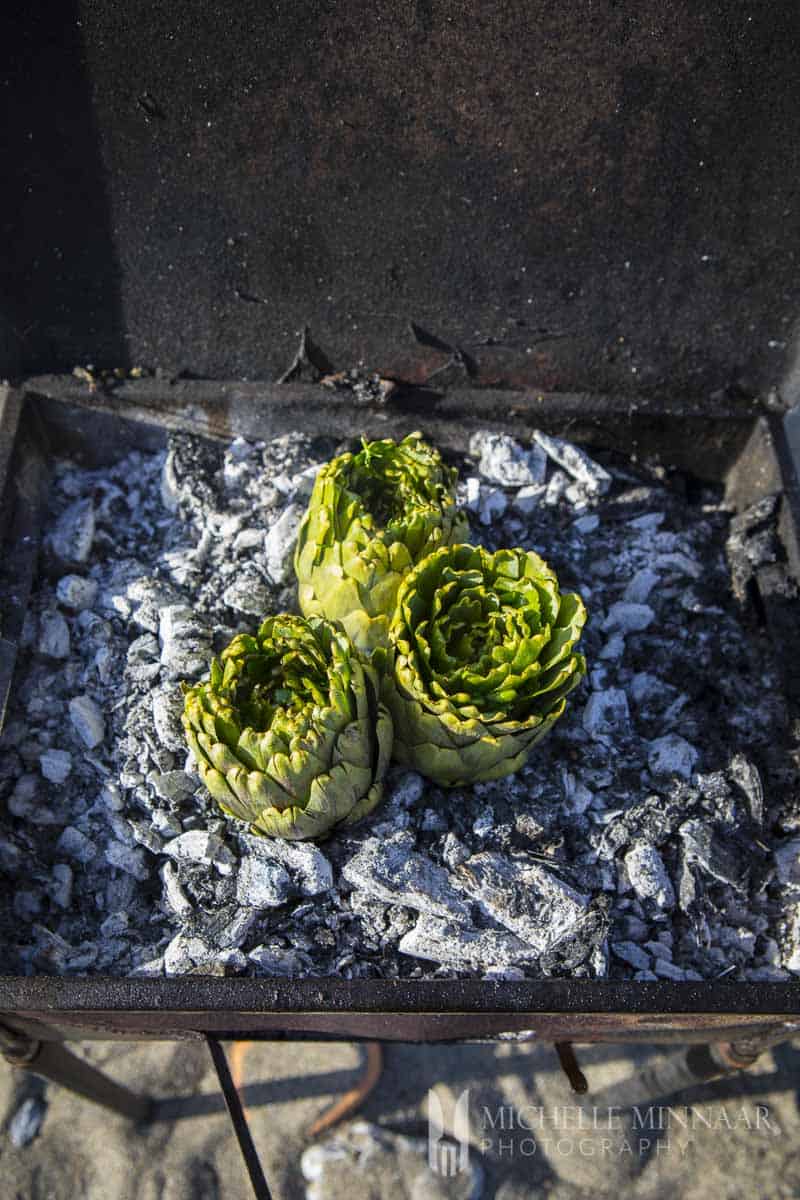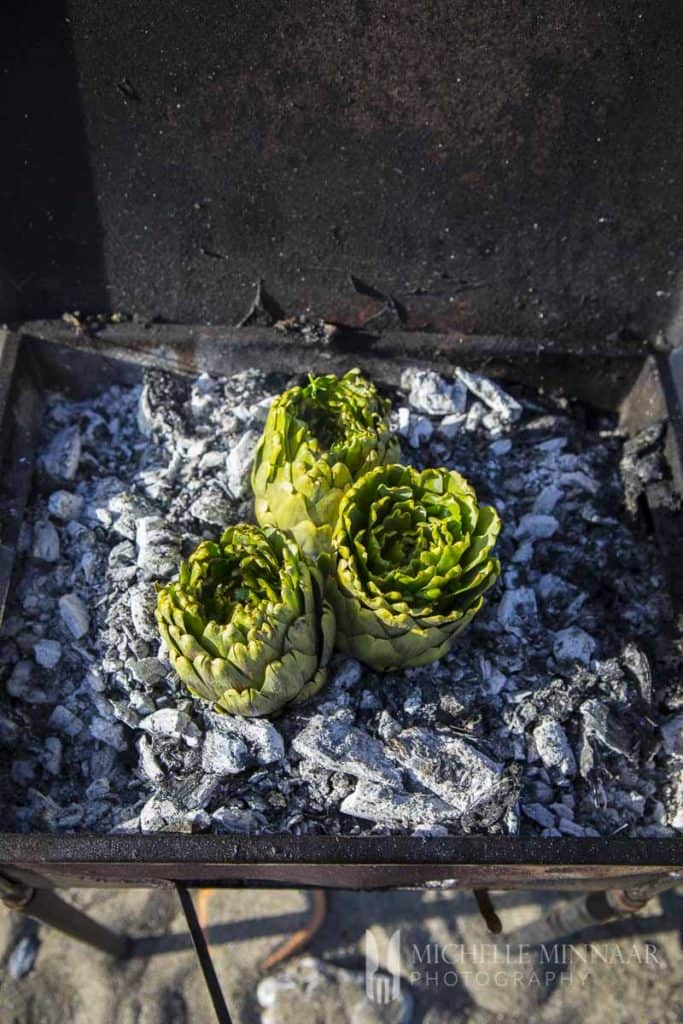 how to prepare artichokes
Once you've bought the artichoke, you'll need to prepare it.
Step 1:
First, tail the artichoke. This means that you trim the lower part of the plant with a sharp knife. Careful with your fingers. I recommend wearing kitchen gloves to avoid any accidents. Especially if you are doing this for the first time.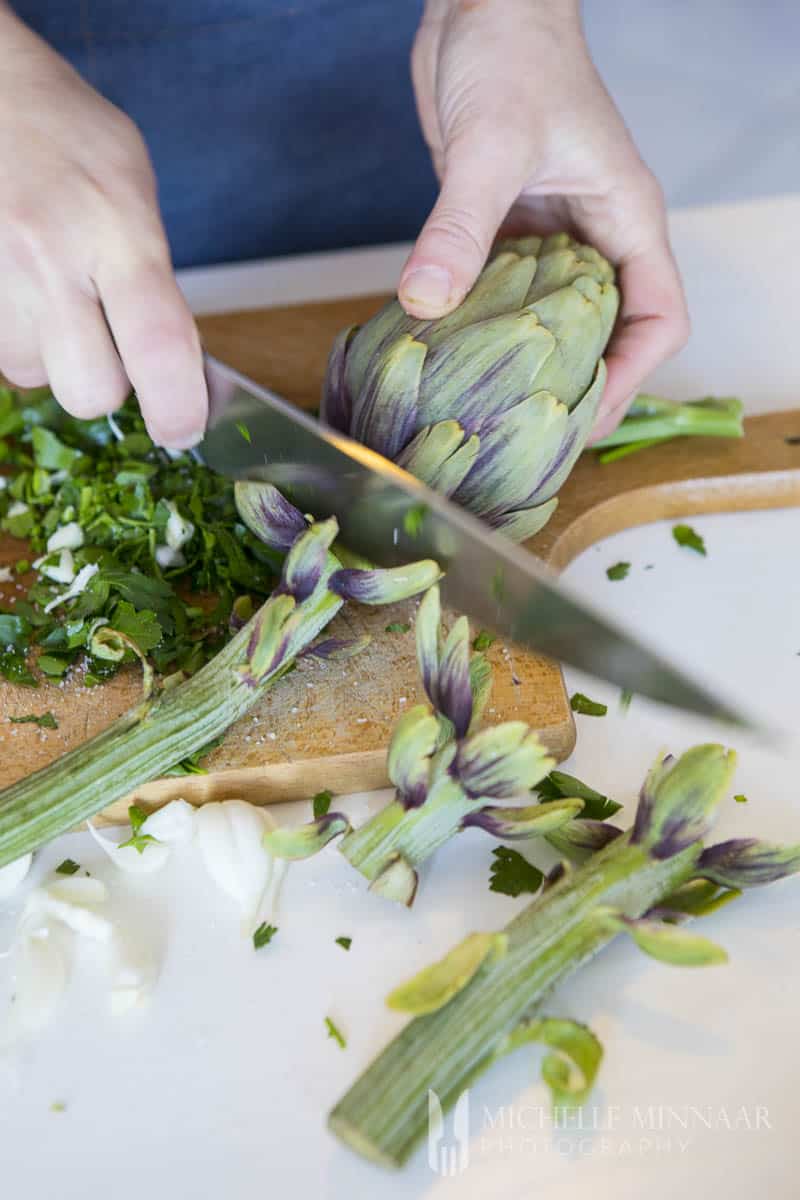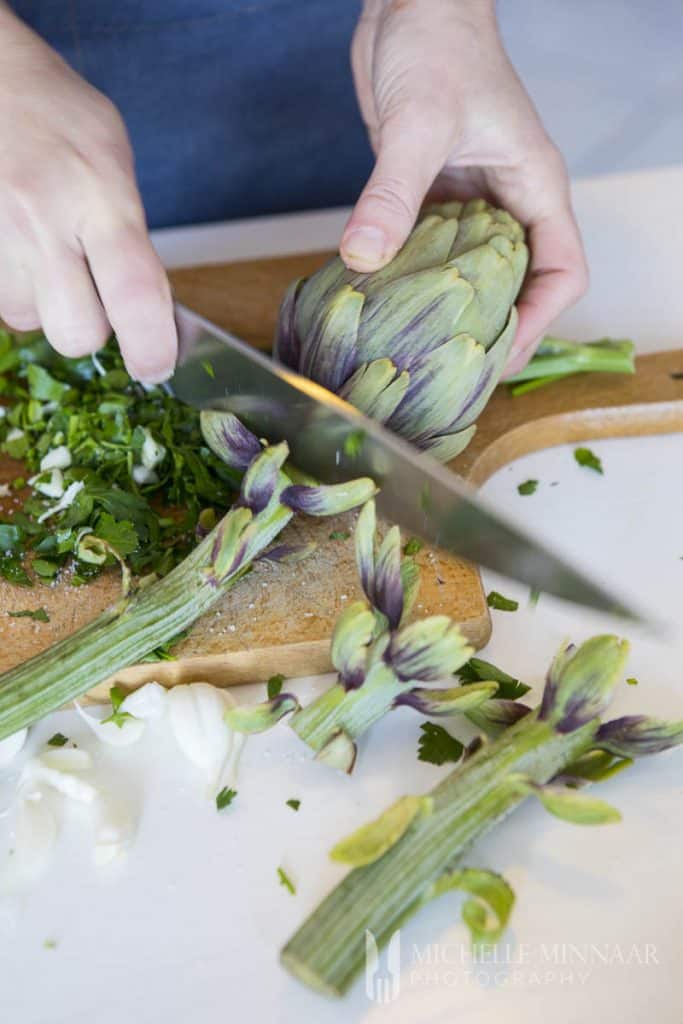 Step 2:
Open the scales/leaves of the artichoke and spread them apart slightly.
Step 3:
Once you open the artichoke, sprinkle some coarse salt in between the leaves.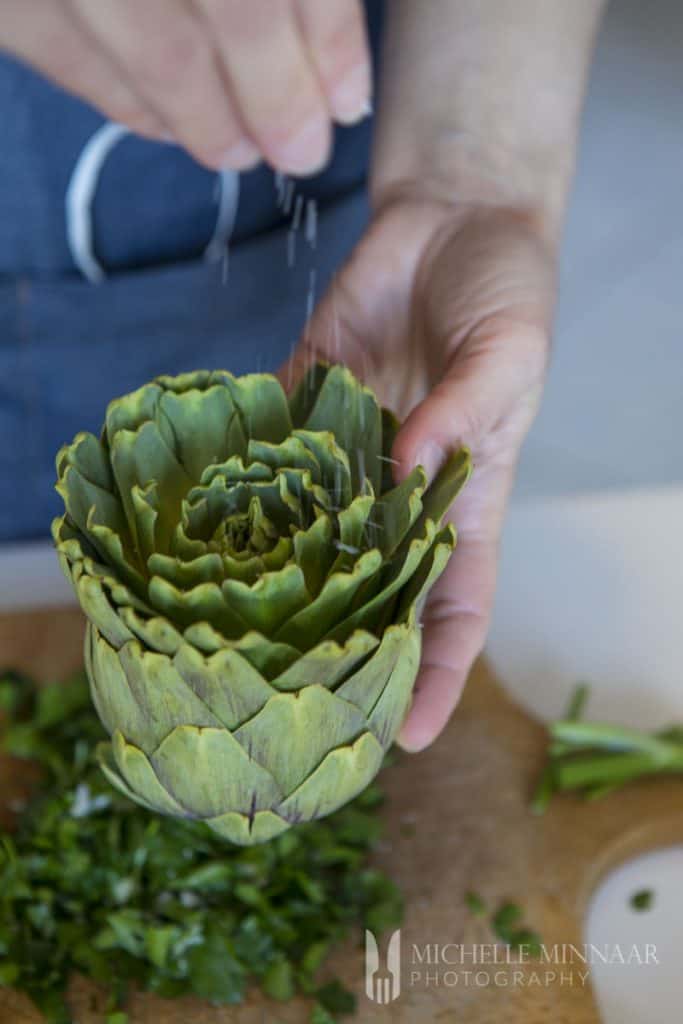 Step 4:
The last step before your artichoke is ready for cooking is to oil it. Especially if you plan to grill or roast it.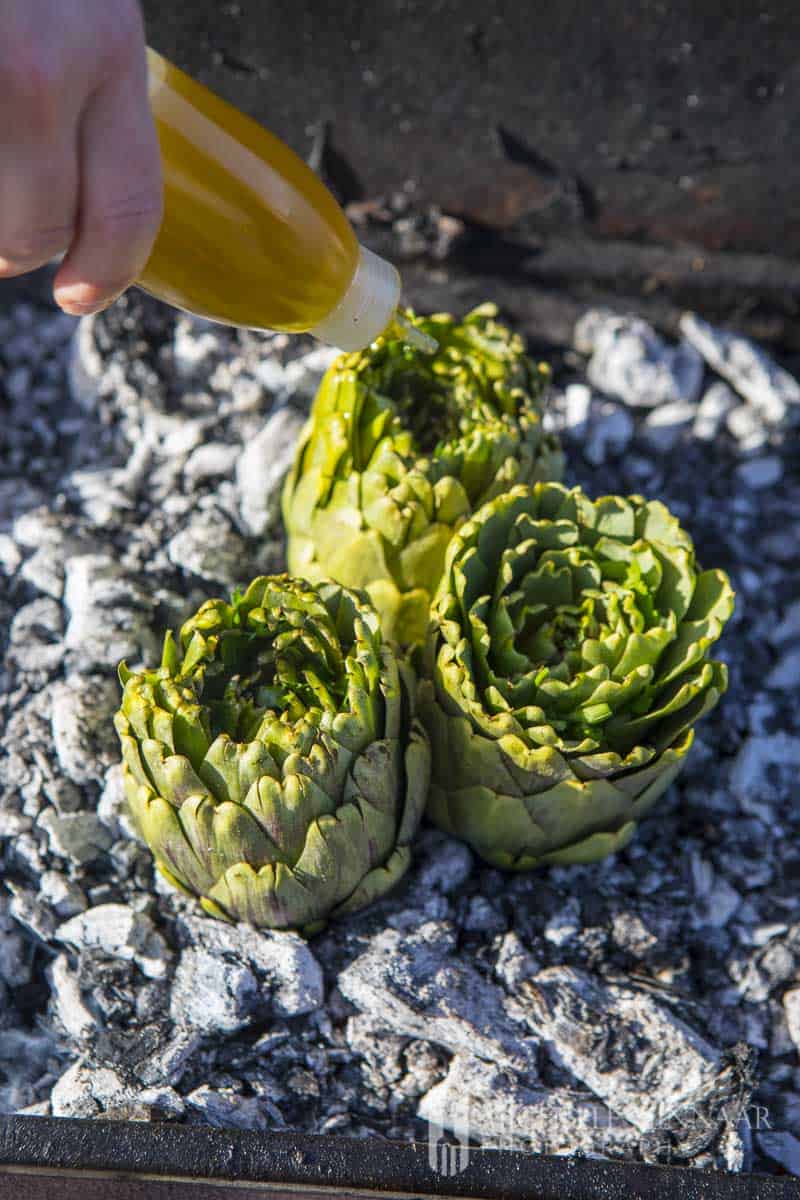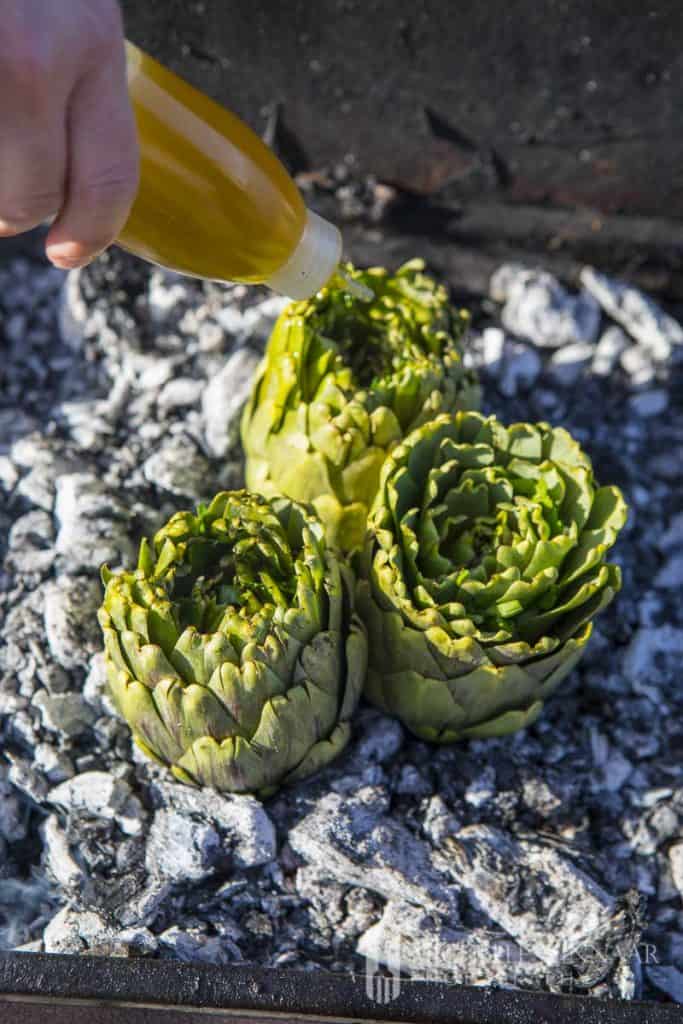 6 ways to cook artichokes
1. steam the artichokes
I recommend cooking artichokes this way if you've picked baby artichokes. Otherwise, the large artichokes will take ages to steam.
2. boil the artichokes
This is the easiest way to cook large artichokes. However, the downfall is that you can only do this step with one or two artichokes at a time, even if you have a large pot.
Simply place the artichokes into the boiling water (make sure it has plenty of salt) and wait until the scales have gone soft. I recommend keeping the artichokes in for an hour, so as to make sure that your artichoke hearts are soft.
3. grill or roast the artichokes
I simply love putting the artichokes on the grill for a bit of a char. Just look at my simple roasted artichoke hearts recipe for inspiration.
4. braise the artichokes
Oven-braised artichokes are also to die for! I recommend braising the artichokes in white wine, lemon juice, water and herbs like oregano. Let them braise until they are completely soft. The best way to infuse the most flavour is to cut the artichoke in half and braise them.
5. stuff the artichokes
I think this is one of the most traditional ways to learn how to cook artichokes. First, open the artichoke scales and spread them apart. Next, stuff them with parsley, oregano, grated Parmesan, garlic and drizzle with olive oil. You can also add sausages. As you can see, this is a traditional Italian recipe. Lastly, bake the artichokes until they are ready.
6. bake the artichokes
Baking artichokes requires a bit of time until the largest ones go soft. However, baking artichokes is very simple. In the meantime, while your artichoke cooks, you can work on making other delicious recipes like this squid ink risotto or this fresh octopus salad.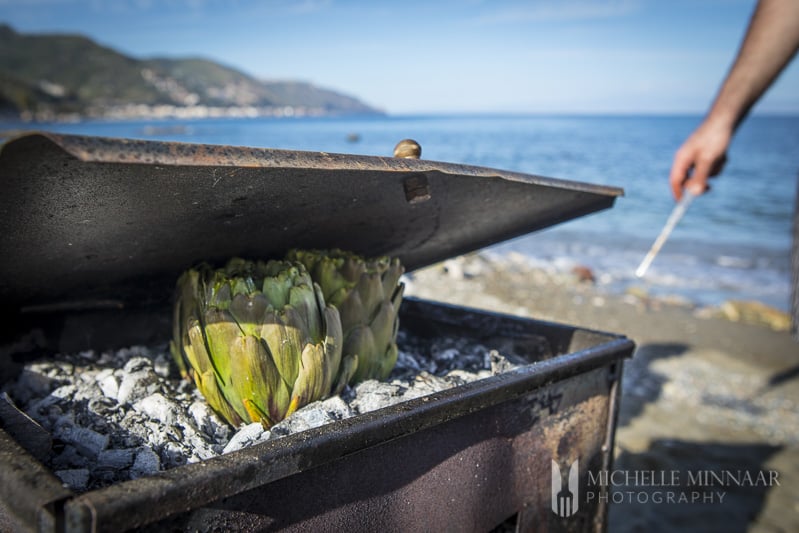 3 fresh artichoke recipes
First of all, once you decide how to prepare your artichokes, you can use them to make one of these three easy artichoke recipes. My personal favourite is of course fresh roasted artichoke hearts. You can eat these separately, or you can toss them in a lovely Sicilian sardine salad. Basically combine the best ingredients that can be found in Sicily, Italy. I had the pleasure of learning how to prepare and cook artichokes in Sicily from several of the local chefs. Ever since, I've been craving this nutritious and delicious vegetable.
Otherwise, for a more filling option, I recommend trying your hand at this globe artichoke and sundried tomato pizza. I know that artichokes are not one of the more popular toppings for pizzas. However, consider this healthy topping as an alternative instead of pepperoni. You can eat your pizza totally guilt-free with globe artichokes. Combine them with other Mediterranean vegetables such as sundried tomatoes or olives.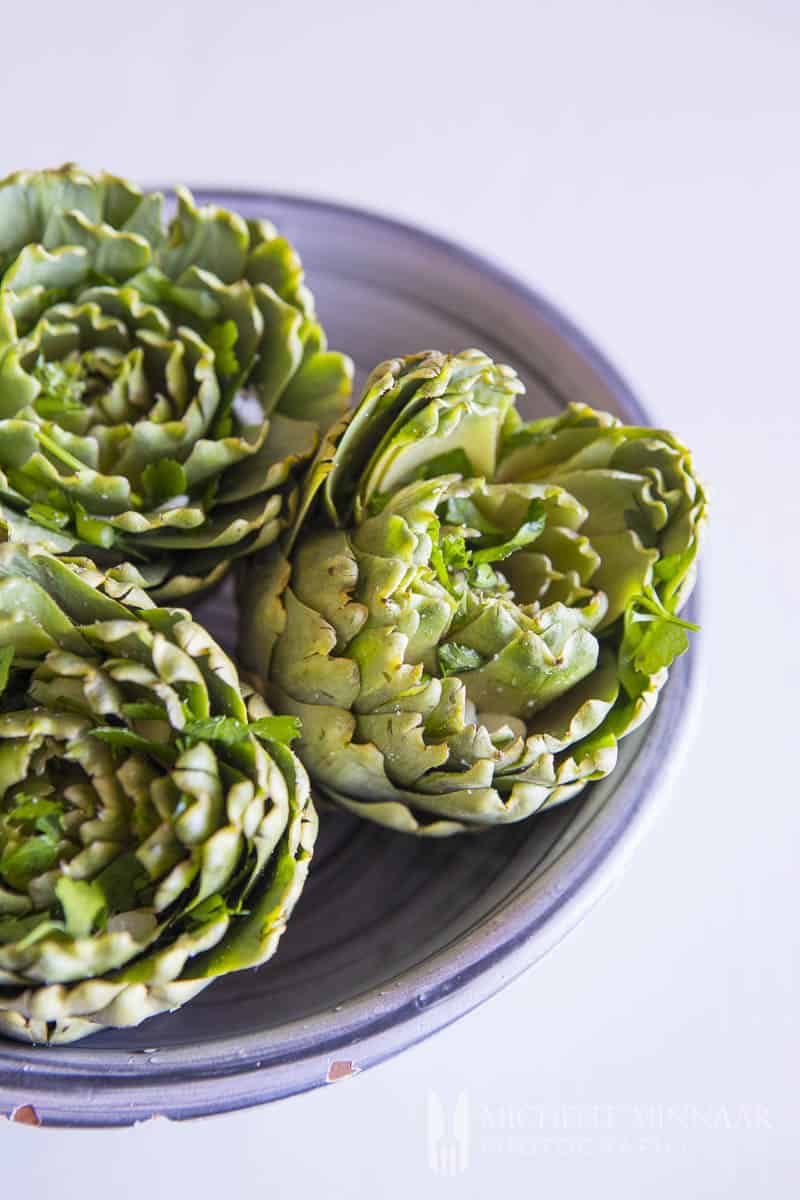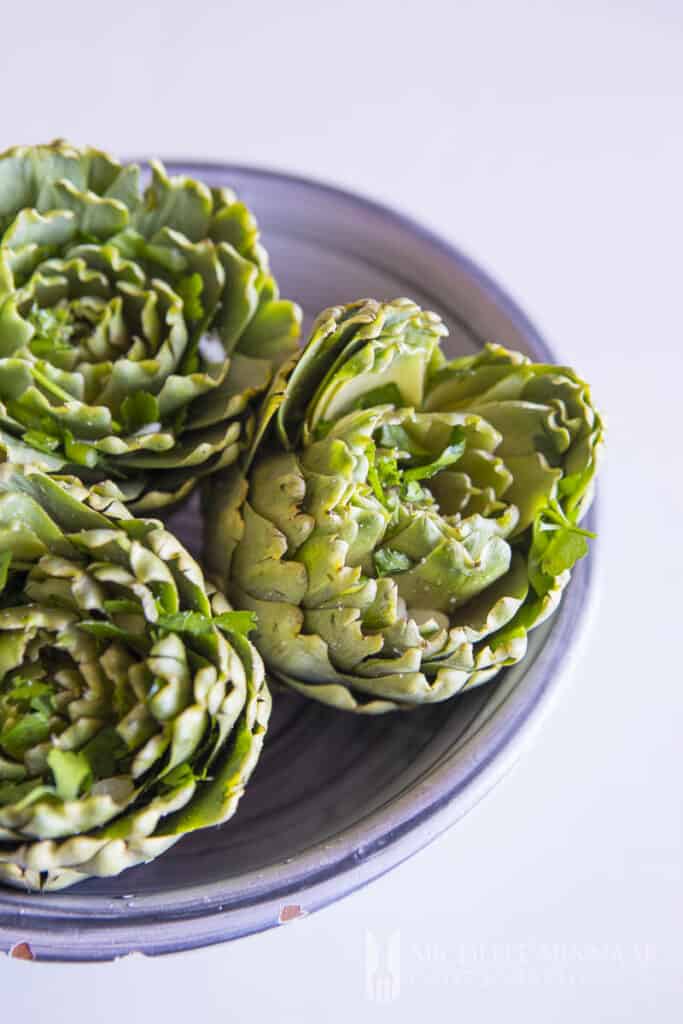 how to eat an artichoke correctly
Along with learning how to cook artichokes, you should learn how to eat them, too. In essence, it's really simple.
My favourite way is to tear the leaves one by one and dip them in a sauce or vinaigrette. This is the way they eat artichokes for lunch in Paris. They bring you the whole globe artichoke on a plate (usually one, large in size – not the smaller ones). Next, they bring you a basic French vinaigrette (olive oil, Dijon mustard, white balsamic and seasoning) and a fresh, crunchy baguette. Oh so good! Just pick the flowers/leaves one by one and dip away. Once you reach the centre, it gets slightly complicated.
At the centre of the artichoke, you'll find its heart. The heart is topped with small hairs which you need to cut off or scrub away with the tip of your knife. Once you scrape off the hairy layer, you are left with a beautifully exposed artichoke heart which you can eat.
easy artichoke dipping sauce
This is what I love about eating artichokes. You can easily enjoy eating a simple artichoke recipe with a dip, which is similarly also prepared in no time. As I've mentioned above, my favourite sauce to enjoy with an artichoke is a common French white balsamic vinaigrette with Dijon mustard. If you can't find any Dijon mustard around, feel free to take on any of these 9 Dijon mustard substitutes.
However, any of the following will also do:
Which dressing is your favourite? Feel free to let me know in the comments below. I am sure each and every one of you has a favourite dip or sauce to serve with artichokes!
Print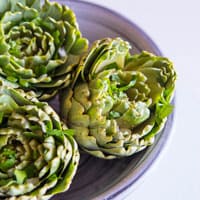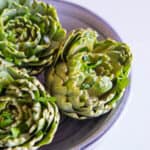 How To Cook Artichokes
---
Author:

Michelle Minnaar

Prep Time:

20 minutes

Cook Time:

40 minutes

Total Time:

1 hour

Yield:

4

1

x
Description
This is the ultimate guide on learning how to cook artichokes. You will also read about how to pick artichokes as well as how to prepare artichokes. Enjoy!
---
Scale
Ingredients
4

large globe artichokes

2

garlic cloves, crushed

60

ml (4 tbsp) flat leaf parsley, finely chopped

Salt

60

ml (4 tbsp) olive oil
---
Instructions
Prepare the barbecue.

To prepare a

whole artichoke

, give it a rinse, slice off the top quarter and stem with a knife, and snip the ends of the petals off with scissors to remove the thorns.

Pry the leaves open and sprinkle garlic, parsley and salt between the layers.

Wedge the artichokes in the hot coals and drizzle abundantly with oil. Close the barbecue lid, if possible.

Roast the artichokes for 40 minutes or until golden and cooked through.

Serve immediately, as a starter or a side dish.
---
Category:

Starter

Cuisine:

Italian
Nutrition
Serving Size:

1

Calories:

202

Sugar:

1.7g

Sodium:

193mg

Fat:

14.5g

Saturated Fat:

2.1g

Carbohydrates:

17.8g

Fiber:

8.9g

Protein:

5.5g
save the recipe to your pinterest board