If you are looking for an Italian classic, yet something out of the ordinary, squid ink risotto is it. In fact, I've learned how to master this dish during my time in Sicily! This sophisticated, elegant looking black risotto is perfect for a dinner party with a Mediterranean or Italian theme. Squid ink risotto is an unusual dish, although when you get it right it is a fantastic plate of food. In this recipe, I will share the tips I learnt to make the best squid ink risotto. Just to avoid any confusion, those of you who are seafood experts will notice that the photos are actually of cuttlefish. Luckily, this recipe is interchangeable and works for both – cuttlefish and squid.
Although, it might look extraordinary, it is not complicated to prepare. You need to follow the basic steps of a classic white risotto, as well as understand how the ink works in the dish.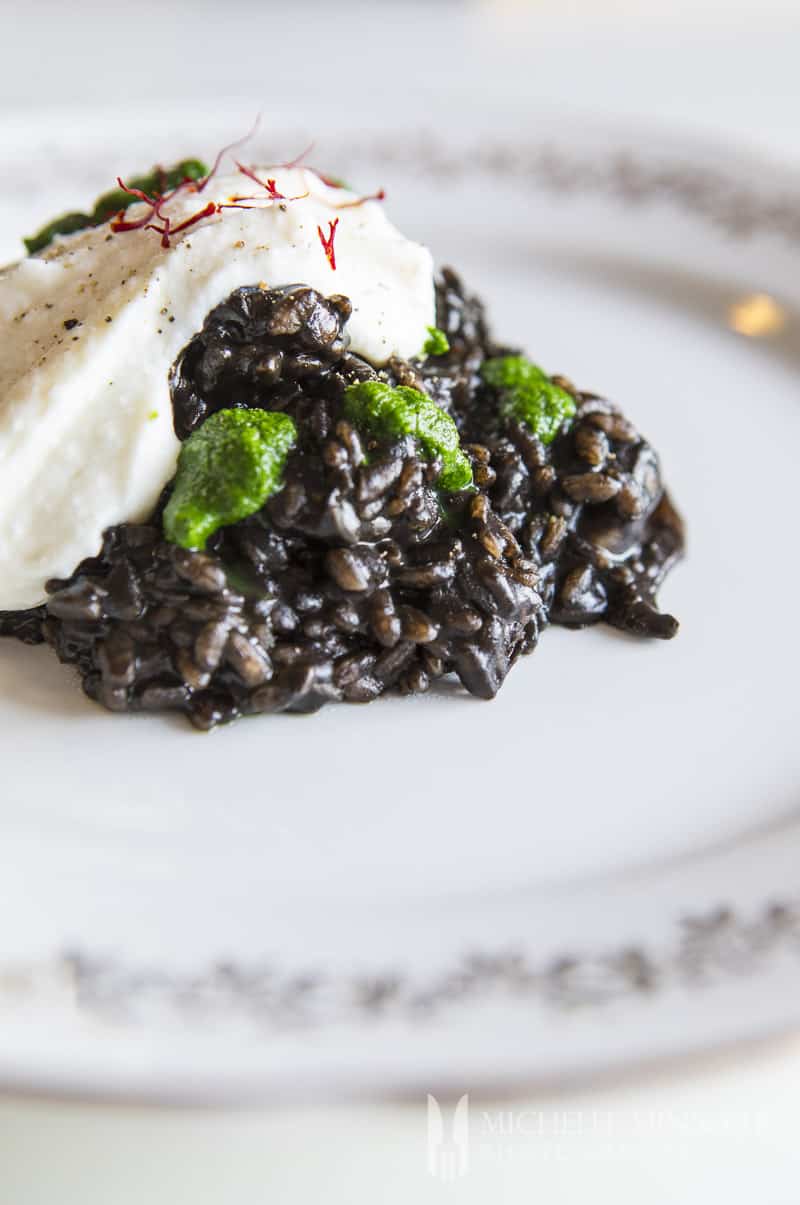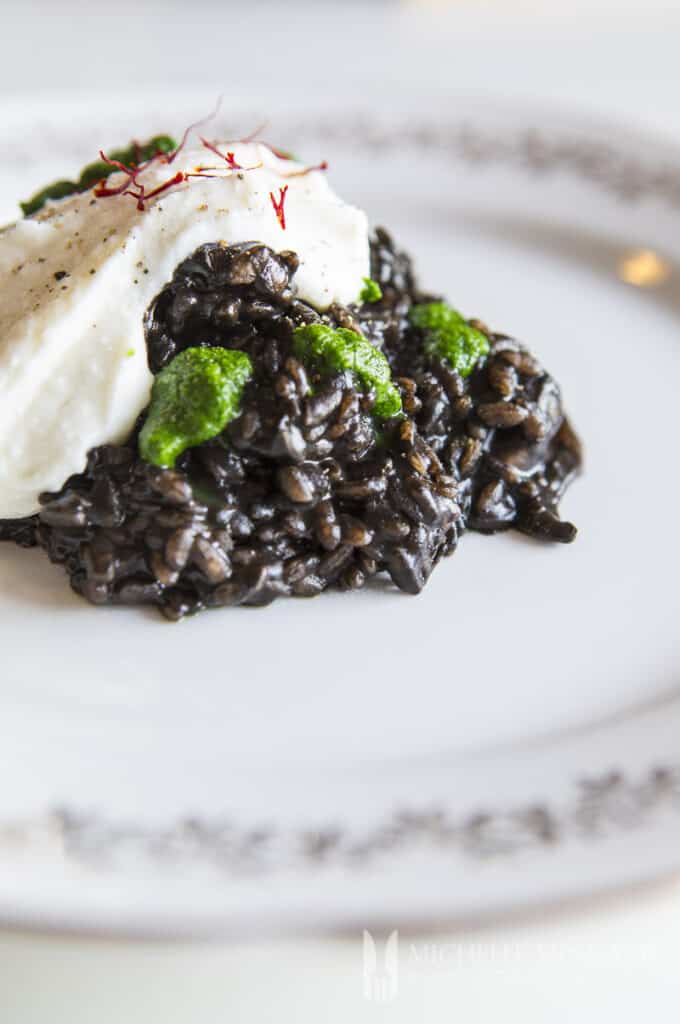 Some of you might remember the Octopus Salad I published a little while ago, which was cooked for me by Chef Mario when I visited Sicily. Cuttlefish ink risotto is the 2nd recipe in this series. It wasn't just two of us working alone on the day though. In fact, he brought a gaggle of friends along to help us out. They came from the school where he teaches.
Not only did the five extra pairs of hands speed matters along swiftly, but it was a great atmosphere to work in where everyone got along with no egos coming in to play. Everyone had something to contribute and in between the jokes flew about leaving everyone happy while preparing delicious recipes from the Sicilian cuisine.
Have a look at the top-notch dish made with high-quality ingredients that resulted from all our endeavours on the day!
If you would like to hire Mario for your events or a private function, you can email him at mariotraina@gmail.com or follow him on Facebook or Instagram or call +39 339 8181830

Sicilian squid ink risotto recipe
This squid ink risotto is a true reflection of Sicily. This dish merges a variety of culinary influences, from Arabic cuisine and French cuisine to Hispanic cuisine. This dish calls for cuttlefish, tomatoes and rice. Rice obviously comes from Asia, which was introduced to Sicily by Arabs. Huge rice pads were found in the Sicilian gastronomic landscape of Sicily until the 18th century. When the French arrived, they taught local chefs how to cook with rice in a more refined way. If it wasn't for the Arabs and the French, Italians and Sicilians wouldn't be famous for their luscious and creamy risottos we know today.
Tomatoes originate from the Americas and it was brought to Sicily by the Spaniards. Historically speaking, this dish has an ancient Roman and Greek heritage. These cultures were known to make powerful dishes using fish extracts. As you can see, this squid ink risotto recipe is an incredible dish that merges worldly influences.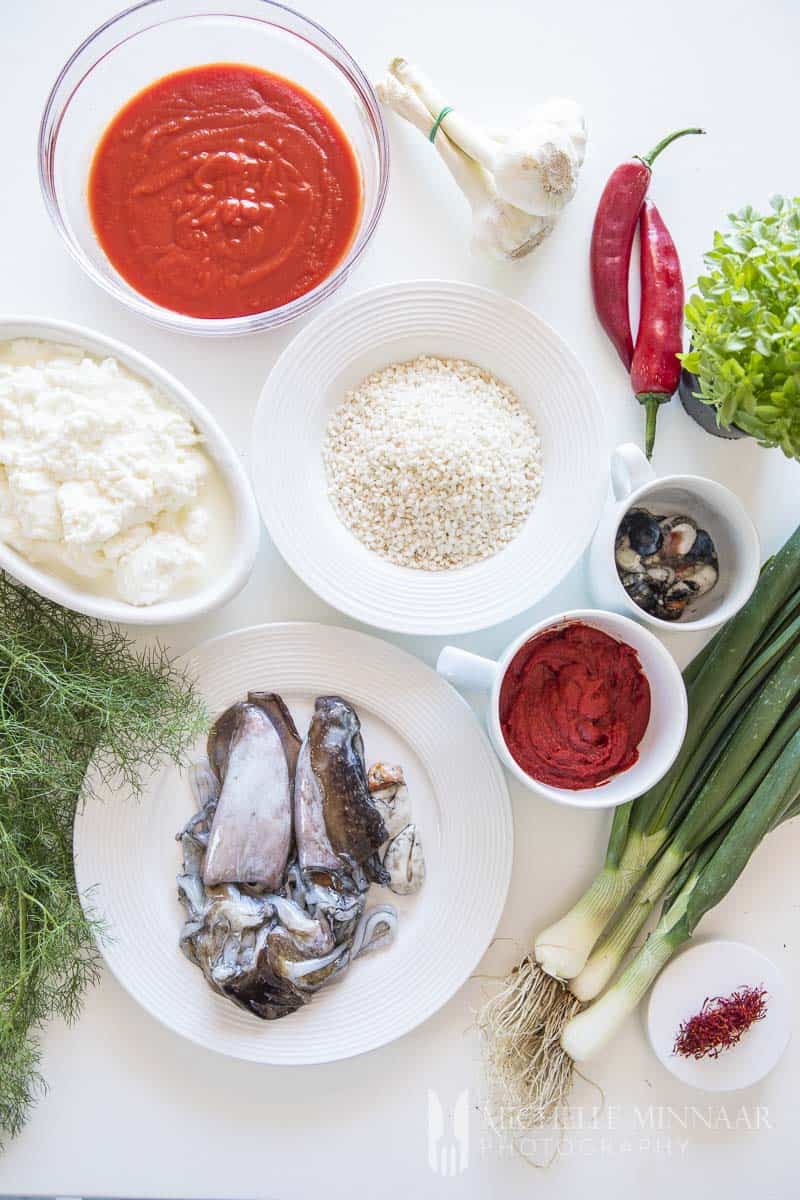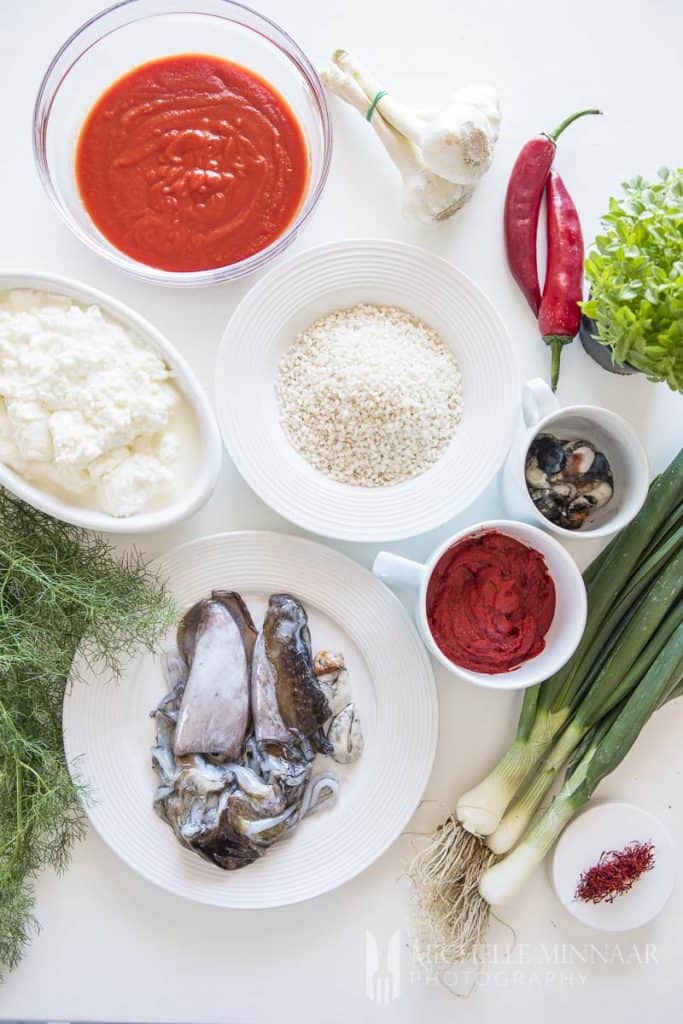 taste squid ink risotto
Quite possibly, you have never heard of squid ink nor cuttlefish before. Don't despair. Firstly, cuttlefish is commonly found in British fishmongers. Despite the name, cuttlefish is actually not a fish, so no fish is actually used in this recipe. This animal belongs to the marine class of Cephalopoda, which also includes octopuses and squid. This cephalopod has a long body with tentacles at the head, which it uses to catch food, which is primarily shrimp and small fish. Cuttlefish ink or squid ink is one of the main elements used in cooking. The tentacles can be used to make a vibrant Mediterranean octopus salad.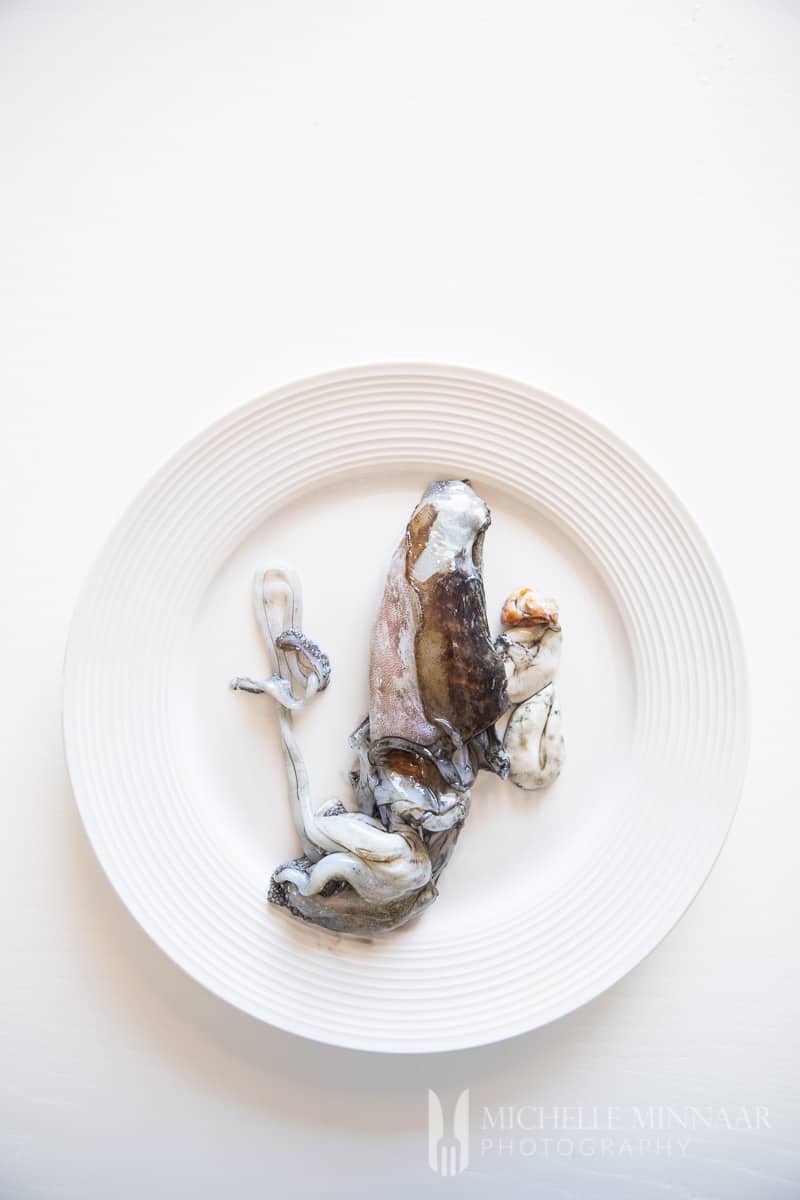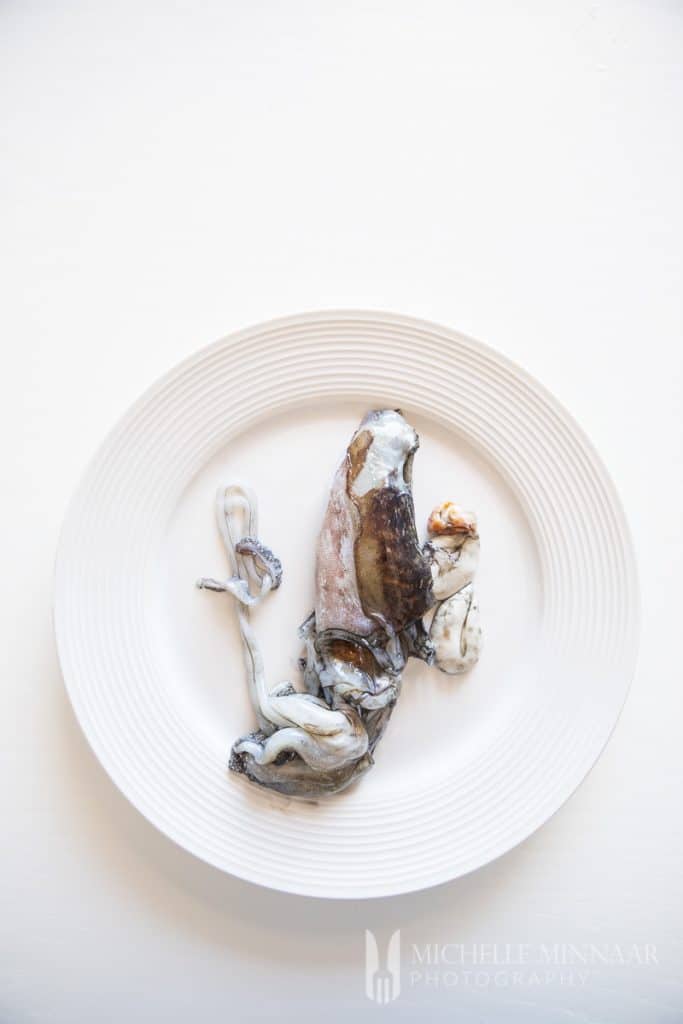 What is the difference between cuttlefish and squid though? Both have external shells, however squid has a feather-shaped internal structure. This part of the body is called the pen. In contrast, the cuttlefish have a broad internal shell, referred to as a cuttlebone. However, there are other ways to tell these two creatures apart. Just watch them move in water!
Squid move much faster than cuttlefish because they are natural predators. Cuttlefish on the other hand just kind of sway on the sides of their body using their long legs. One other trick that might save you is by looking at their eyes. Squid's eyes are very round. In comparison, cuttlefish's are in the shape of the letter W.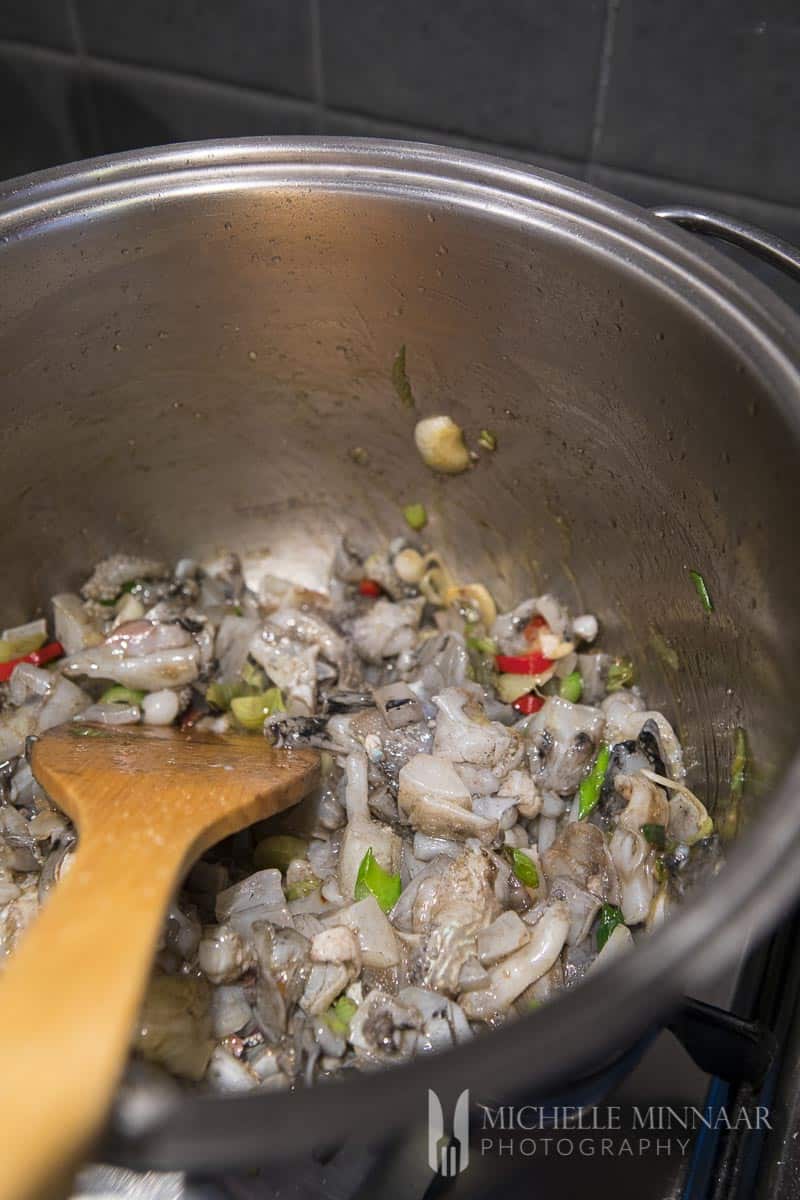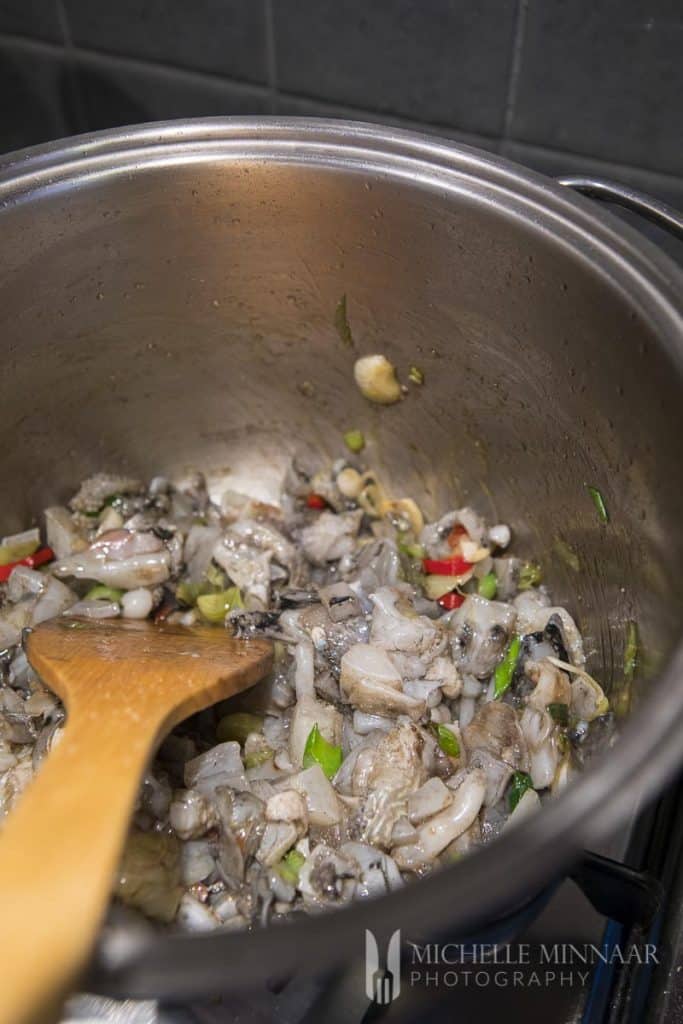 simple squid ink risotto recipe
Restaurants in northern Italy's coastal regions regularly serve this dish, locally known as risotto al nero, meaning black risotto. By adding the ink halfway through the cooking process, the rice grains are stained black. This produces an intense, dark as night risotto. Not only does the squid ink lend the intense black colour to the rice, but it carries plenty of flavour as well. Squid ink adds a certain oceanic richness to the dish you use it in. The flavour is salty, yet sweet and quite distinct. Therefore, you should be careful with the measurement in the recipe and not overdo it, especially if it's your first attempt.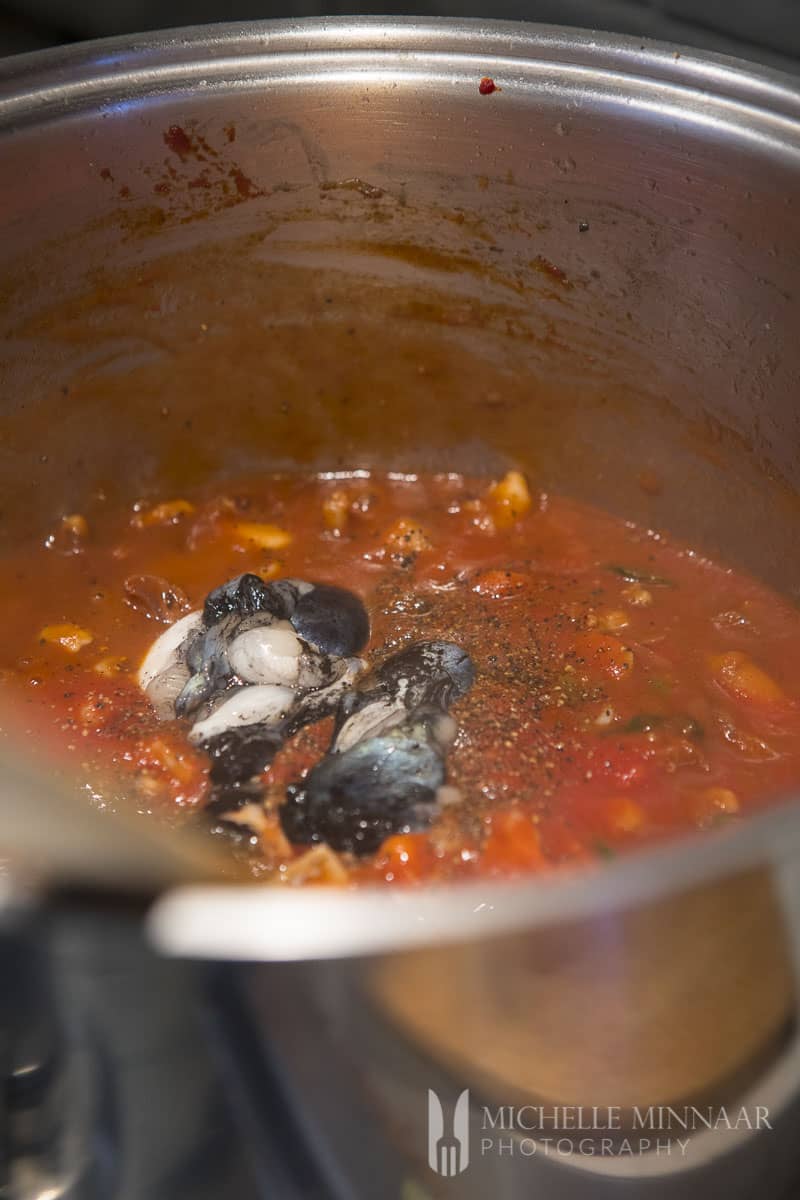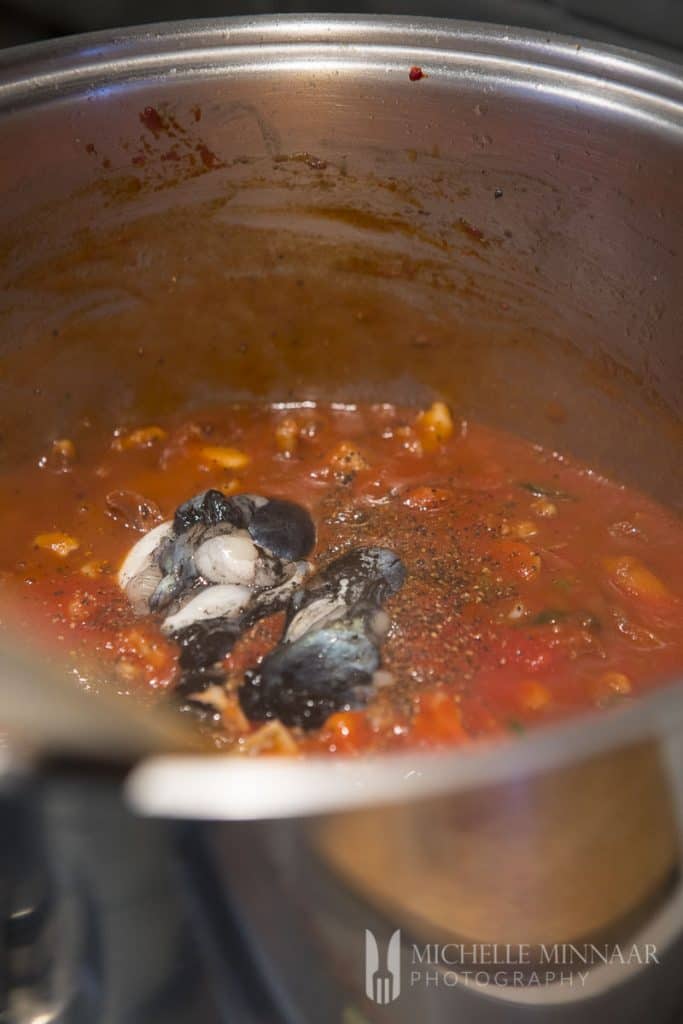 the difference between cuttlefish ink and squid ink
You can find both jarred cuttlefish ink and squid ink at many fish markets, and at speciality shops. Again, both are interchangeable for this squid ink risotto recipe. You can also extract the ink yourself if you buy a fresh cuttlefish and have the courage to tackle the job. Gently puncture the sack above a bowl and extract the ink by squeezing it out. The same applies to squid. A word of warning though, this can be a messy job!
Cuttlefish ink is deep black and somewhat shiny to look at. Squid ink is not quite as dark, with more of a purple tinge to it and a slightly different aroma. It also tastes sweeter and less intense than cuttlefish ink.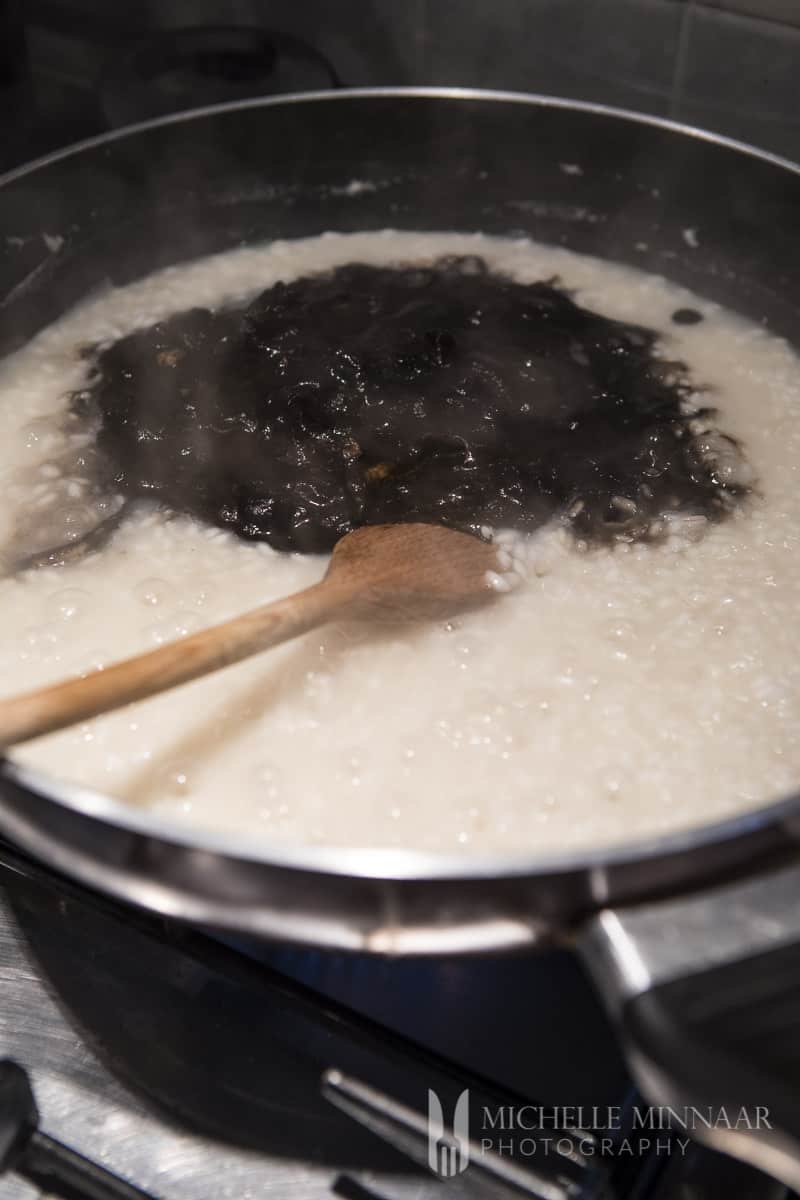 how to make the perfect risotto
The key to a good squid ink risotto, or in fact any risotto, is patience. It is not a 10-minute meal and it needs your constant attention from the moment you start. Here, you can learn the basics on how to make a risotto.
Once you add the rice you need to keep stirring the risotto, all the while slowly adding the stock, ladle-by-ladle. Let the ink and the stock absorb into the rice before adding new stock. Continue this process until the rice is tender. Depending on how much heat you have on your stove and the amount of rice, the cooking time can vary. Therefore, remember to taste along the way, to test the flavour and the doneness of the rice.
Speaking of rice, a great squid ink risotto must be made from a specific type of rice. The type in question is called Arborio and originates from the plains of northern Italy. The grains are short nad round with a pearly white exterior. During the slow cooking process, the rice releases its starch, giving the risotto its beloved creamy texture.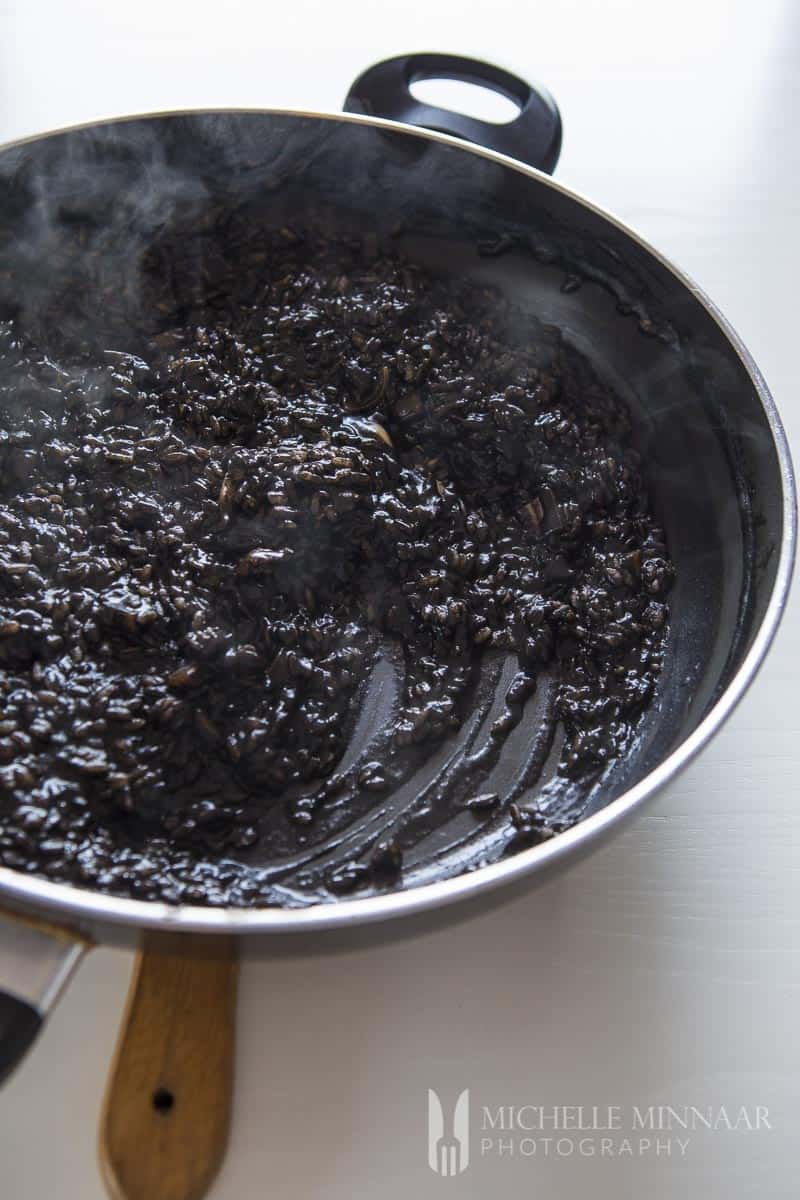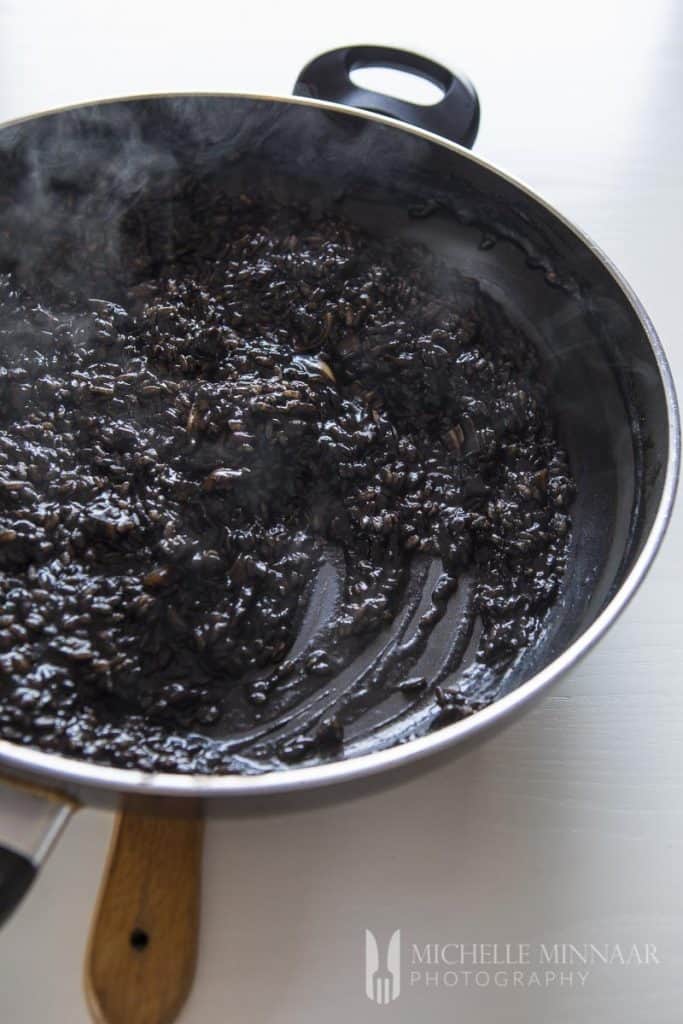 squid ink risotto with scallops
The original squid ink risotto carries simple flavours. As with many Italian dishes, less is more. The taste comes from the quality and combination of the ingredients. However, if you want a little variation, you can add finely grated lemon zest for a bit of sharpness and aroma. A pinch of dried chilli is not bad either to harness the rich oceanic aroma of the ink.
If you want a more filling dish for a main course, you can add more protein. A few examples are cuttlefish or octopus tentacles, pan-fried scallops, grilled calamari, cleaned mussels or even white fish cut into smaller pieces.
There are many debates online about whether to use parmesan cheese with a seafood risotto or not. The ink is quite salty in the first place. So, you need to be careful not to overdo it with salt in this risotto.
Here, Chef Mario represented Mount Etna, with black rocks and green shrubbery, red lava and white clouds. Can you tell the ingredients apart?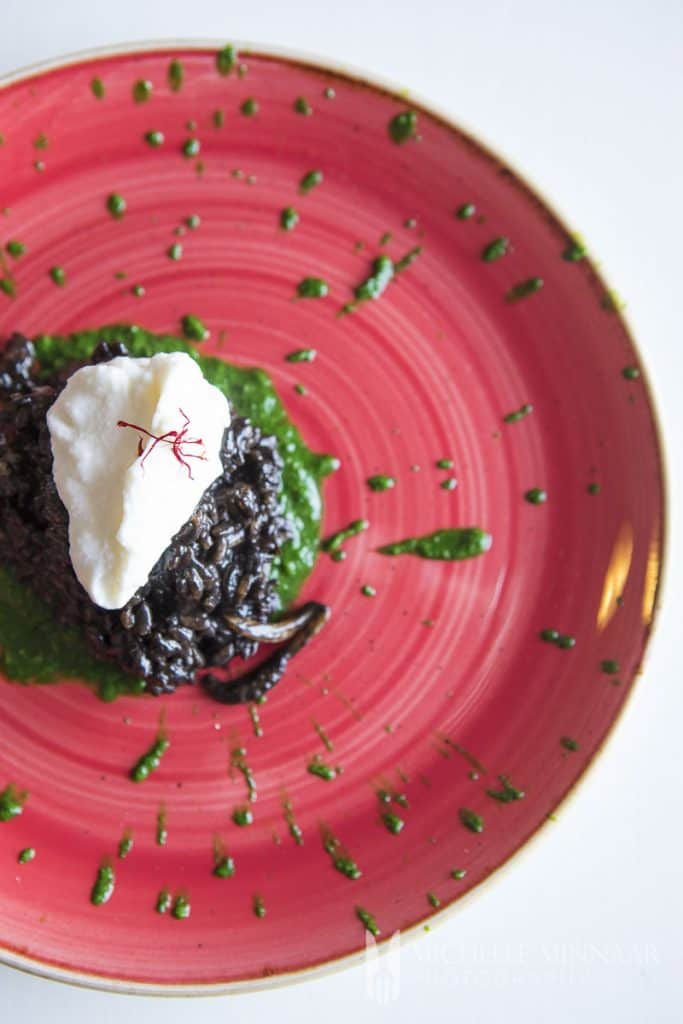 what else to do with cuttlefish or squid ink
If you have bought a jar of cuttlefish ink you are probably wondering what you can use it for. Basically, you can colour anything with the ink. One of the classics is to infuse fresh pasta with it, thereby create squid ink pasta. Another idea is to use the ink in a dough. You could make little black biscuits for antipasti for example.
squid ink risotto serving
For effect, serve the pitch black cuttlefish ink risotto on a white plate to really see the contrast. Sprinkle a few shavings of parmesan on top and get ready to feast. If you think that a touch of green is missing, add a bit of fresh watercress on top. It looks stunning and the bitterness of the watercress balances out the richness of the risotto.
Serve with a chilled glass of rich white wine from for example Italy's Soave district and you certainly have a restaurant quality dish in front of you. Also, why not serve this amazing octopus salad as a starter and keep the Mediterranean vibe going?
Print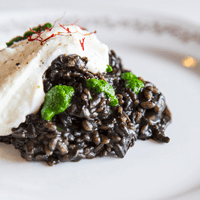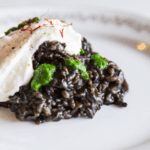 Squid Ink Risotto
---
Description
Squid ink risotto is an Italian classic and a black coloured risotto. You can use cuttlefish ink or squid ink, but you'll definitely need Arborio rice.
---
30

ml (2 tbsp) olive oil

5

spring onions, washed and chopped

1

garlic clove, peeled and crushed

225g

(½lb) fresh squid or cuttlefish with its own ink and liver

750

ml (1 bottle) white or red wine

45

ml (3 tbsp) tomato puree

250

ml (1 cup) passata

450g

(1lb) carnaroli rice

1

basil sprig

1

parsley sprig
---
Instructions
Place the onions, garlic and olive oil in a pot and gently fry them.

Cut the cuttlefish in stripes with the liver. The latter is the creamy orange block inside the animal, right behind the head.

When the onion and garlic are soft, increase the heat and add the cuttlefish with a good sprinkle of salt.

Stir until the flesh turns white and you start smelling the sea!

Deglaze with half a bottle of wine and add the passata and puree.

Add a splash of water to dilute the sauce and season to taste with salt, pepper and even some chilli. Let the mixture reach a simmering point.

Drop the ink bags and stir until they burst and release the "black magic" into the sauce.

Gently simmer the sauce for an hour.

In the meantime, gently heat a large pan and stir the rice continuously until it's toasted. The empirical way to check is to grab the rice with your hands and check if you can hold it. When it's too hot to hold for more for more than a few seconds it's ready!

Pour in the remainder of the wine, half a bottle, and stir to let it evaporate. Keep cooking the rice pouring boiled, salted water little by little until cooked.

When the rice is "al dente" and decently thickened, add the squid ink sauce and reduce it even more.

When the texture is to your liking, add a mix of finely chopped parsley and basil.

Serve hot.
Prep Time:

30 minutes

Cook Time:

90 minutes

Category:

Main Course

Cuisine:

Italian
Nutrition
Serving Size:

1 serving

Calories:

449

Sugar:

2.4 g

Sodium:

21 mg

Fat:

5.5 g

Carbohydrates:

66.5 g

Fiber:

3.1 g

Protein:

8.7 g

Cholesterol:

10 mg
save the recipe to your pinterest board