It is no secret that I love fish and seafood, whether it be an Sicilian octopus salad, or a simple air fried salmon.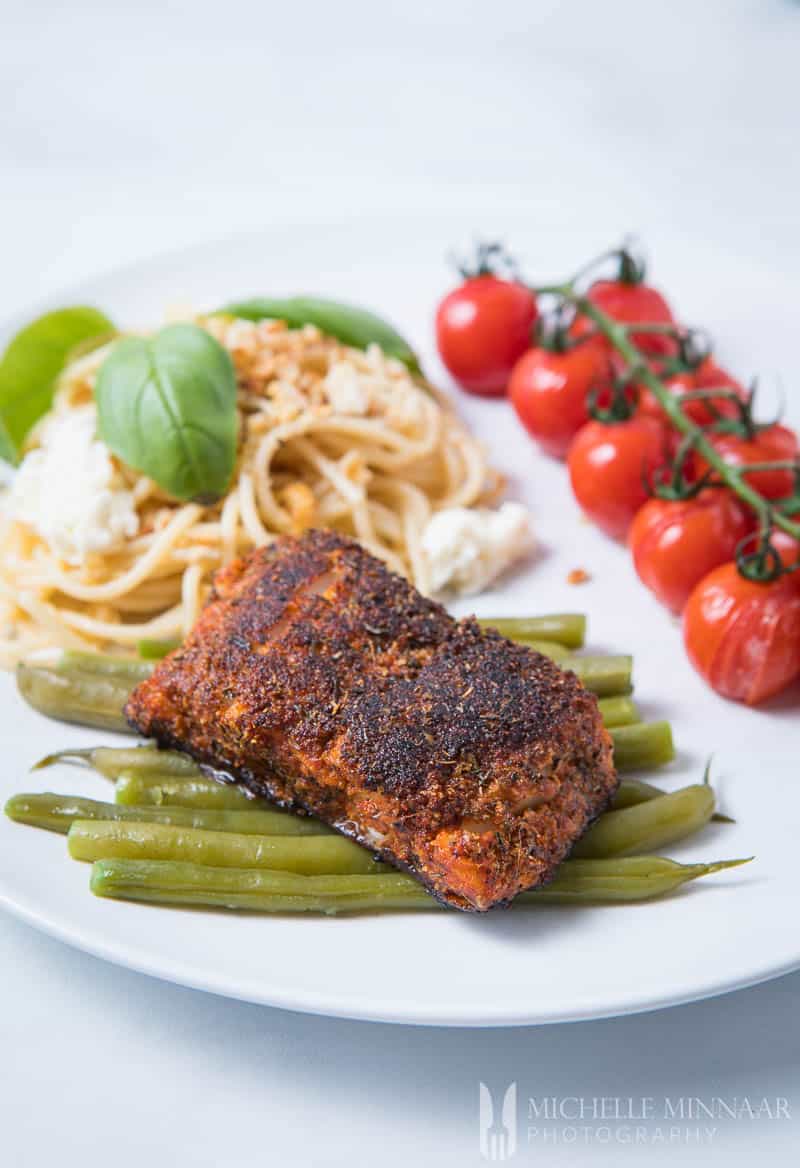 In my opinion, it is especially enjoyable to eat fish during the summer months. Maybe it is old holiday memories and childhood nostalgia, but eating freshly prepared seafood just screams summer for me.
The good thing about this blackened cod dish is that it is very compatible with the English summer as well. Meaning, you do not necessarily need a sunny terrace and a grill to cook this recipe.
All you need is your kitchen and you are good to go. Try this blackened cod, it is jam packed with flavour, low on calories and served with a fresh green salad.
Villa Maria's Sauvignon Blanc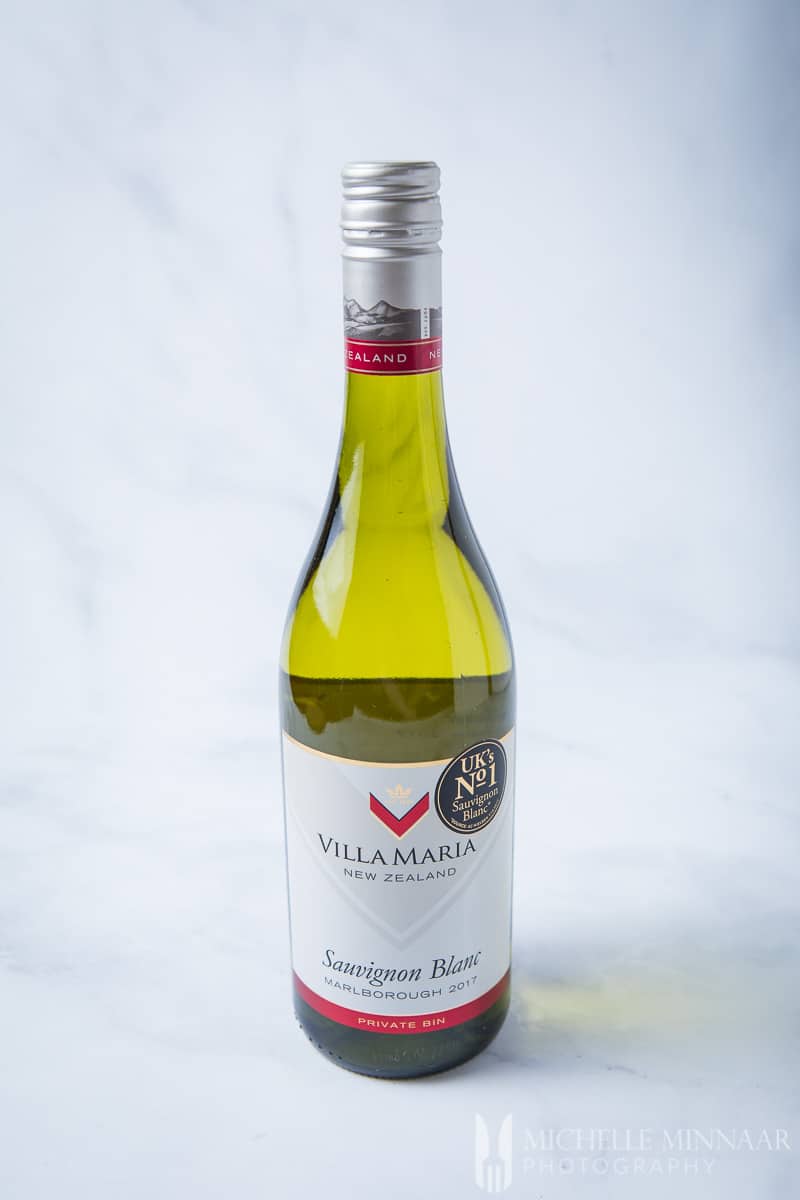 A great quality piece of fish, such as this blackened cod, always deserves a fabulous glass of wine to go with it to enhance flavours. Obviously, for white fish you need a good white wine.
What to choose though? There are so many good wines on the market, however, since I discovered the white wines from New Zealand, I have been amazed by their high quality and complex flavours.
Although New Zealand is a relatively young wine nation, they are producing some excellent wines. A stand out example is Villa Maria. From a modest start in 1961 the winery has since then not only grown substantially, but has also achieved remarkable success thanks to its focus on quality.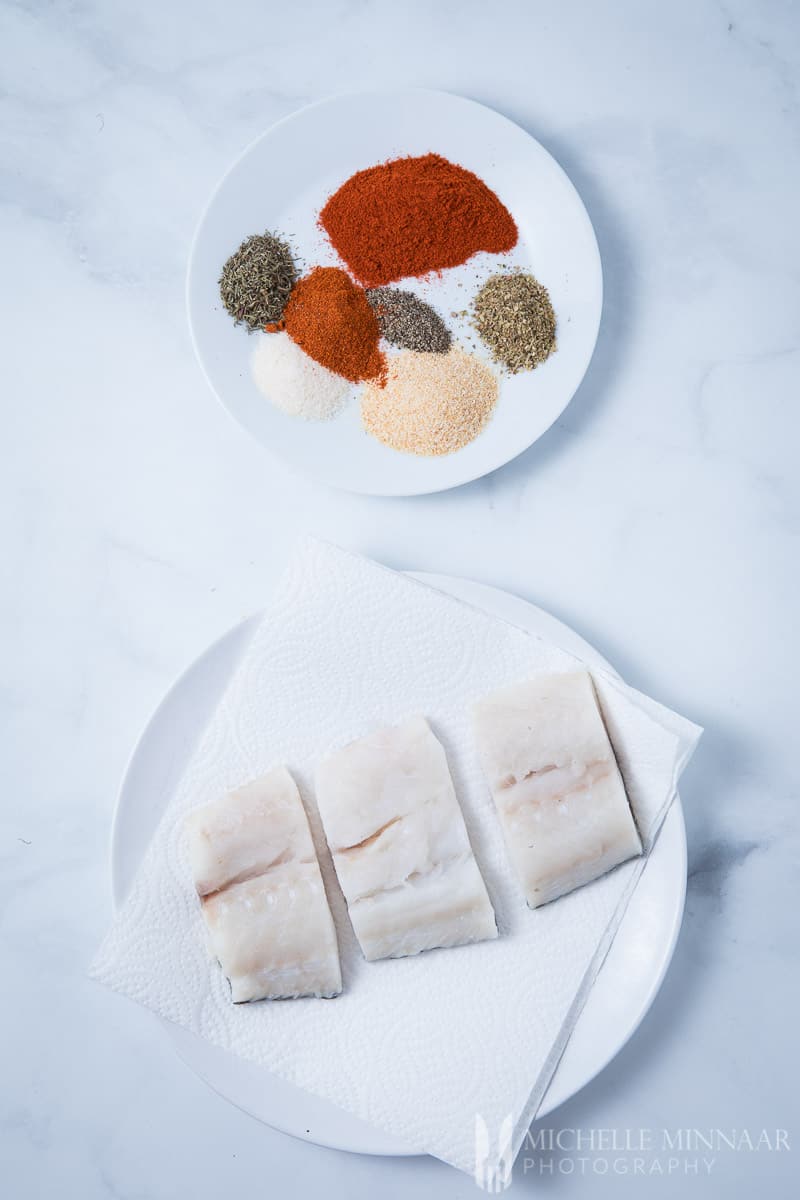 In fact, Villa Maria has been named no. 1 admired wine brand in New Zealand for the fourth consecutive year. An amazing accomplishment given the tough competition in the industry.
"Being named as the most admired wine brand in New Zealand four years in a row is testament to the level of quality our wines consistently deliver and shows we exceed in all the award criteria," says president and founder of Villa Maria Estate George Fistonich.
Among the more than 60 different wines produced, I found the Sauvignon Blanc perfect for my style of cooking. It has the classic sauvignon blanc flavours of citrus fruit and gooseberry, however you will also detect notes of exotic fruits in there.
A beautiful wine with an interesting and fruity palate, that still manages a clean and crisp finish with a good acidity. Perfect for seafood and fish, not least this blackened cod recipe.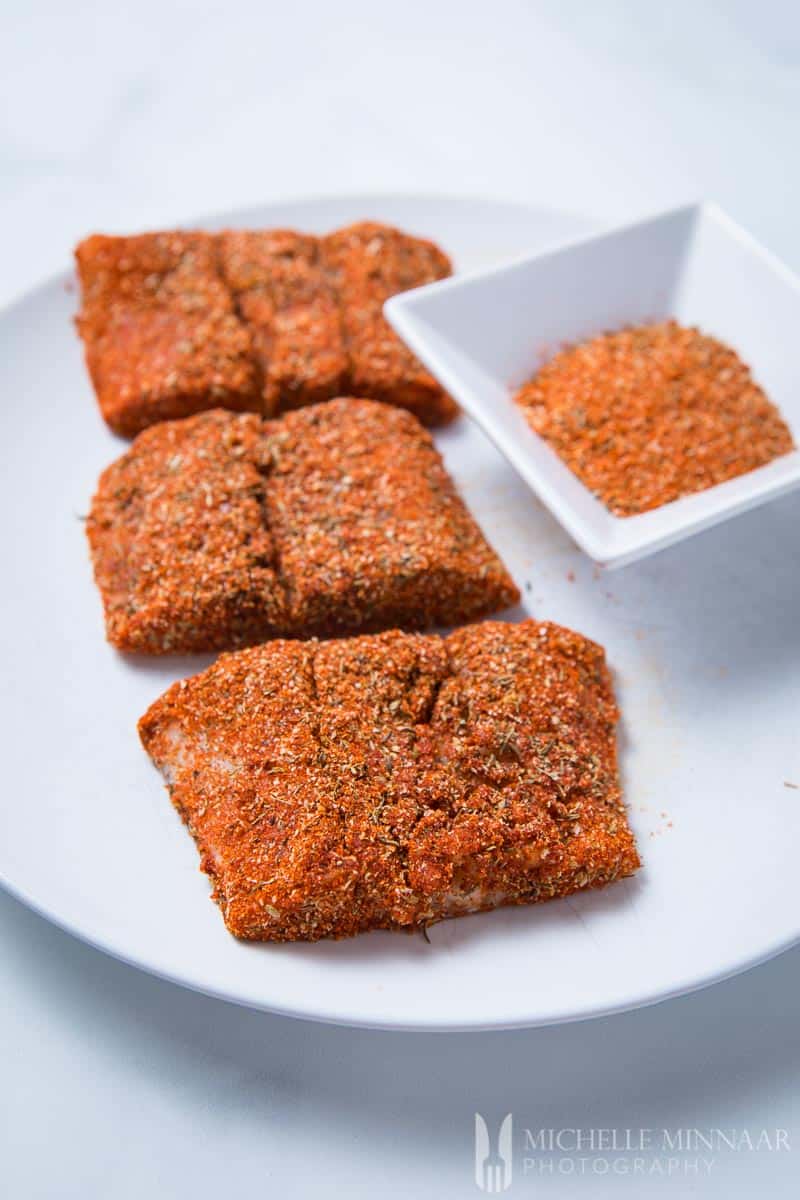 blackened cod
This blackened cod recipe is very easy to prepare and only takes a few minutes to do so. The same rule applies when talking about side dishes because you can just pan fry or roast green beans with some garlic.
In fact, you can have yourself a delicious meal in less than half an hour. So if you are afraid of cooking fish and seafood during the week because it might be too complicated or time consuming, this is the perfect recipe for you to add on the weekly menu.
By now you are probably wondering what is meant by the term 'blackened'. The blackening refers to the spice rub that is used to coat the cod, which is then tossed in a pan to give a great char. Basically, it's a pan-fried piece of cod with a slightly burnt spice crust.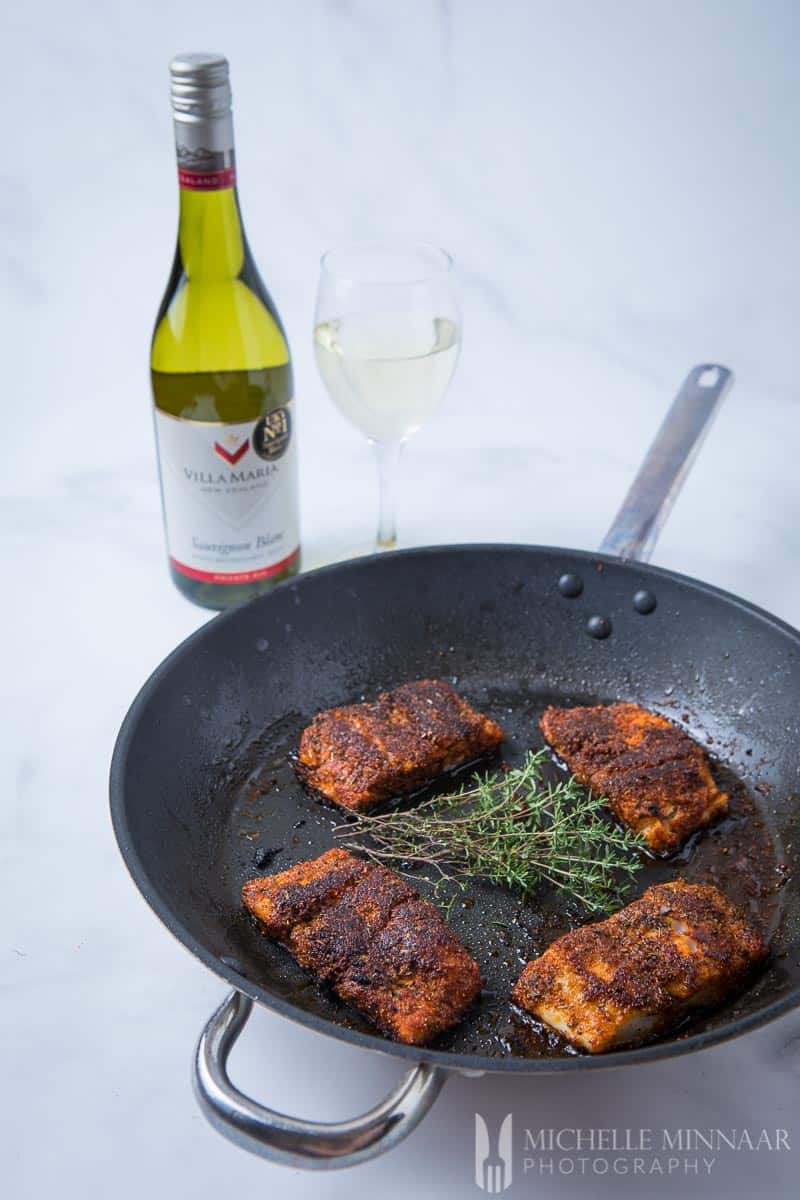 the fish
Cod is one of the most common fish in our northern waters. Often underrated because it's such an obvious choice and slightly boring, cod actually has many great qualities.
Firstly, it is widely available and reasonably priced. It is found in both oceans, the Atlantic and the Pacific.
So, it is no surprise that there are different types of cod. Generally speaking, there are three types of cod: Atlantic, Pacific and Black cod.
The Atlantic cod is the most common one. If you fancy fish and chips, chances are very high that you've had an species of Atlantic cod. It has firm white flesh which is perfect for roasting or pan-frying. Varieties of Atlantic cod include: Whitefish and Scrod.
The Pacific cod is very similar to Atlantic cod. It has a milder flavour and a flaky texture. Varieties include: Alaska cod, Grey cod, Tara, True Cod and Codfish.
Finally, Black cod is the richest of the three. With a buttery flavour and high fat content, it is perfect for smoking, just like this hot smoked salmon. Learn how to smoke fish here. By the way, would you believe me that these fish can live up to a 100 years?
The best substitute for a traditional piece of cod is Alaskan pollock. You can also substitute with haddock, tilapia, white seabass, hake, cusk and striped bass.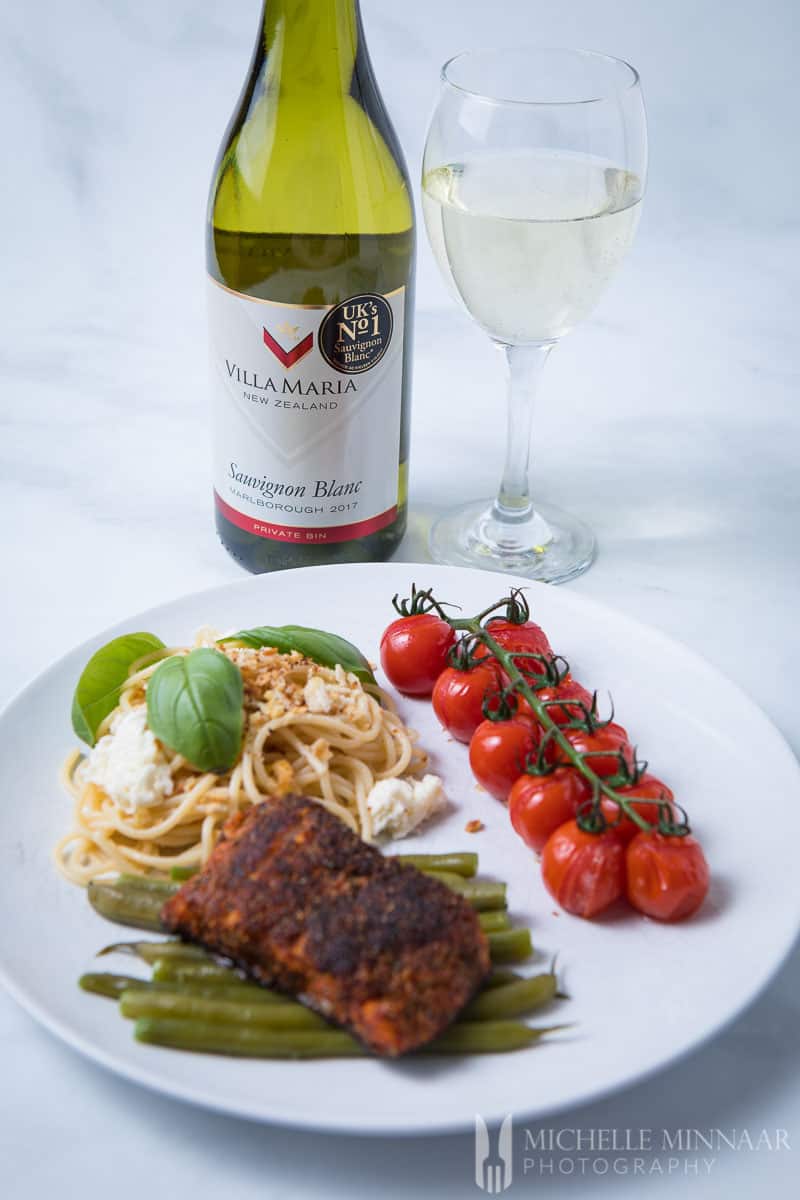 spice blend
The fish itself has a subtle and relatively neutral flavour, which is very versatile. You can basically take the flavour in any direction you want.
However, this blackened cod recipe calls for paprika, dried oregano, dried thyme, garlic powder, black pepper and cayenne pepper. I know, it's a lot of spice. So, before you go ahead with this recipe, make sure you have these in your spice cabinet.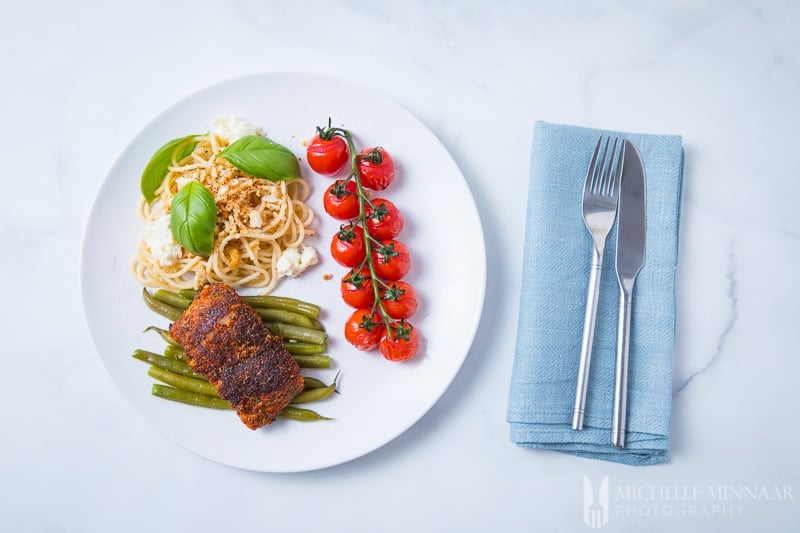 Naturally, you can always substitute cayenne pepper with dried basil or just leave it out if you are intolerant to chilli.
Alternatively, since smoky flavours work exceptionally well with cod, I recommend substituting paprika with smoked paprika. It will add that depth of flavour that goes very well with the char.
You can also use your own spice mix, a special store bough mix for fix or just pan fry the cod by itself. I reckon this would work even better with the wine as the spices won't over power balance of the dish with the wine serving.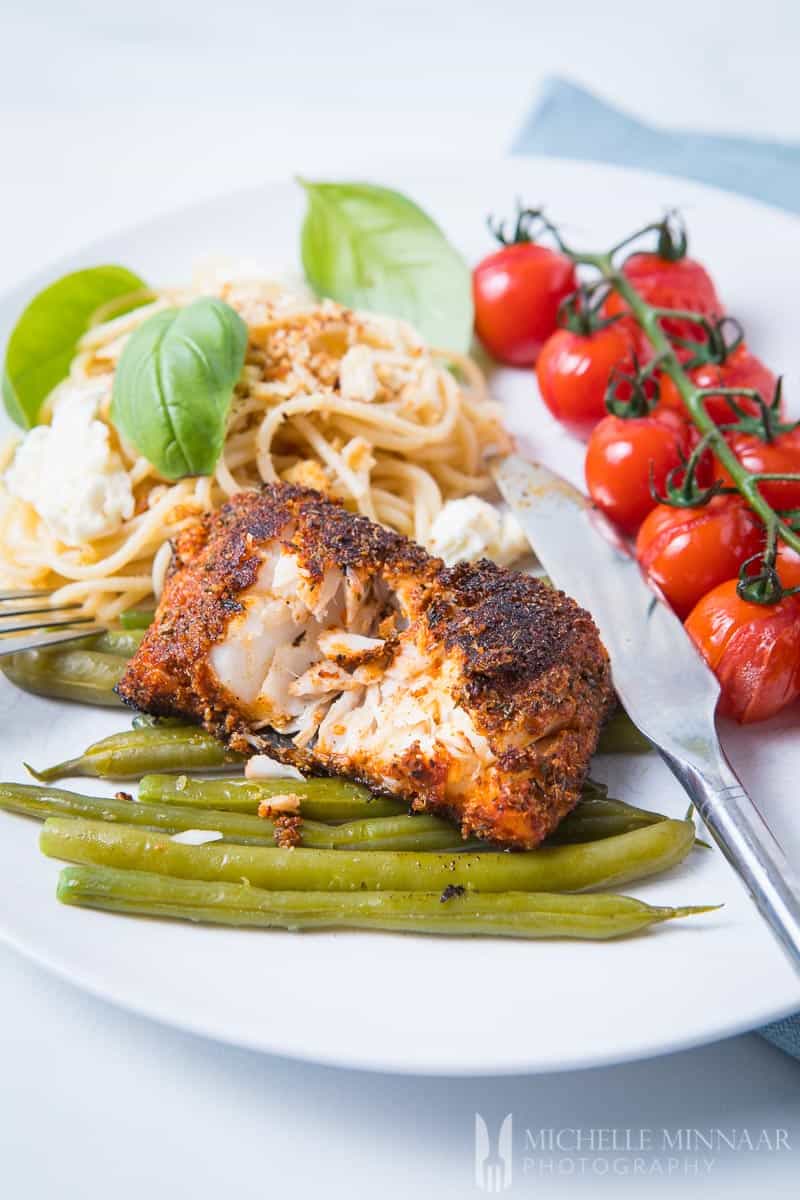 serving
As for serving suggestions, the best side dishes are roasted greens or a courgette side salad like this one. For a greener version, try this delicious cucumber salad with avocado and cashews, which is a very summery combination. Make sure that you have ripe avocados!
Alternatively, for a more filling option try this green bean and potato salad. The potatoes work very well with the fish and you'll have a bit of green on the side too. Don't forget to sprinkle with lime or lemon.
What is your favourite dish to enjoy white wine with?
Print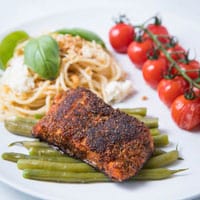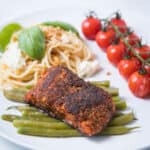 Blackened Cod
---
Description
When was the last time you made blackened cod and applied a delicious spice mix to a fish? Before you start, make sure you have all the spices at home!
---
500g

(1lb) cod fillets

25

ml (5 tsp) paprika

10

ml (2 tsp) dried oregano

10

ml (2 tsp) dried thyme

20

ml (4 tsp) garlic powder

10

ml (2 tsp) onion powder

2.5

ml (1/2 tsp) salt

5

ml (1 tsp) black pepper

10

ml (2 tsp) cayenne pepper

5

ml (1 tsp) olive oil

5

ml (1 tsp) butter
---
Instructions
Wash the fish fillets and pat them dry. Set aside.

Mix all the dry ingredients in a bowl then cover the top of the fish with the spice mixture.

Melt the butter and oil in a large frying pan and wait for the butter to start sizzling.

Fry the fish on both sides for around 4 minutes on each side or until cooked through.

Serve with green salad and Villa Maria's Sauvignon Blanc.
Notes
The spice mixture is enough for at least 4 cod fillets but should be able to cover 6.

The spice mixture amounts to 120ml (8 tbsp).
Prep Time:

10 minutes

Cook Time:

10 minutes

Category:

Main Course

Cuisine:

American
Nutrition
Serving Size:

1 serving

Calories:

137

Sugar:

1.5 g

Sodium:

239 mg

Fat:

3.8 g

Carbohydrates:

6 g

Fiber:

2.2 g

Protein:

21.3 g

Cholesterol:

58 mg
save the recipe to your pinterest board