Pan-fried scallops with red wine sauce are definitely a way to impress your guests over dinner. Some people call them little luxuries. Let's face it, it's not every day that we get to eat scallops. This shellfish is very delicate and you'll need to take special care when you fry it. I know it sounds easy to just flip them for 30 seconds on the pan. However, if you overcook them even by a few seconds, they can easily become tough and chewy.
The best thing about pan-fried scallops is that you can serve them with any type of sauce you want, or just eat them on their own. You can also make a salad more interesting by throwing a couple of the scallops on top. Why don't you start with the rainbow quinoa salad and see how well it matches? Since scallops work so well with spring vegetables, it should be perfect with this type of salad.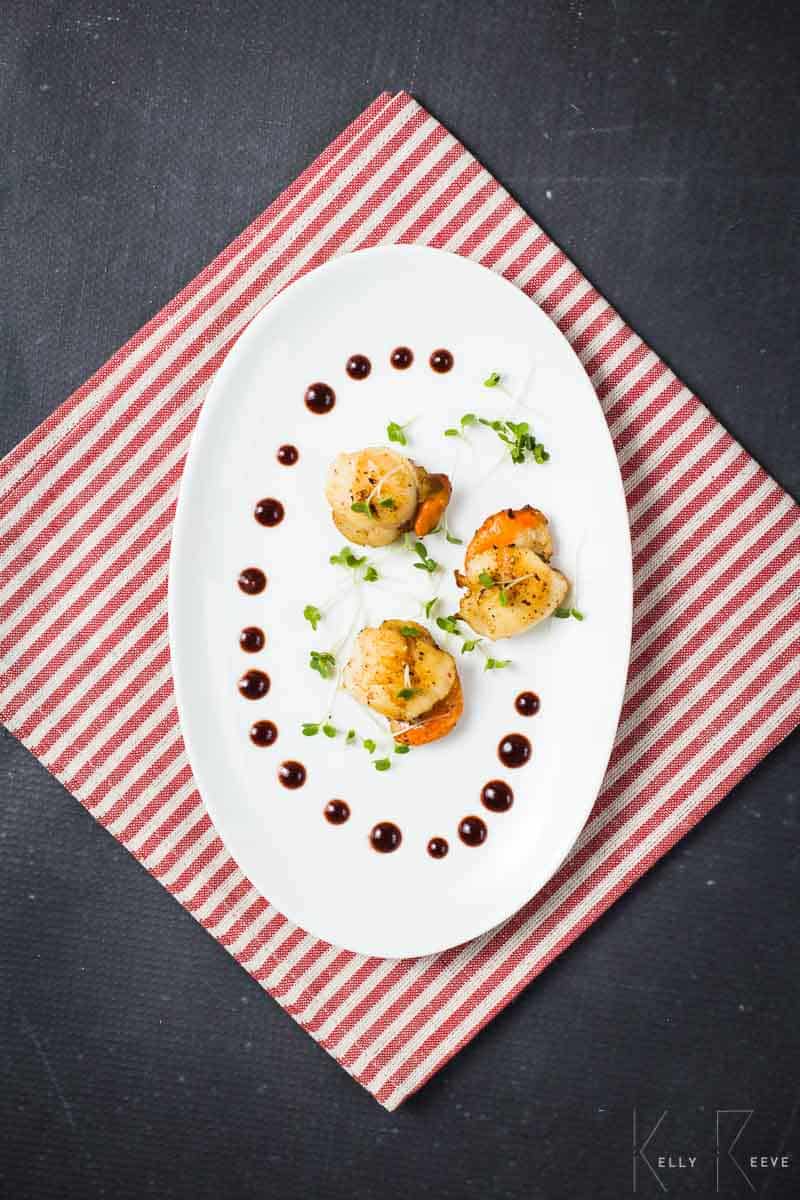 types of scallops
Did you know that there are three types of scallops? First, you've probably heard of sea scallops. These are the most common you'll find at the store or the fish counter. Plus, if you like ordering a scallop dish at restaurants, then you've probably had these. The best way to prepare these is to pan-fry them, or slice them into really thin pieces and eat them raw, sashimi-style.
The second type of scallop that you might have come across are bay scallops. These are slightly smaller and sweeter in terms of taste. Because they are smaller, it's better to have them in stews or salads. Lastly, we have rock scallops. They are quite rare, because they are from the Pacific Ocean. The bay and sea scallops can be found in the Atlantic Ocean. So what types of scallops do you think I've used for this recipe? Take a wild guess.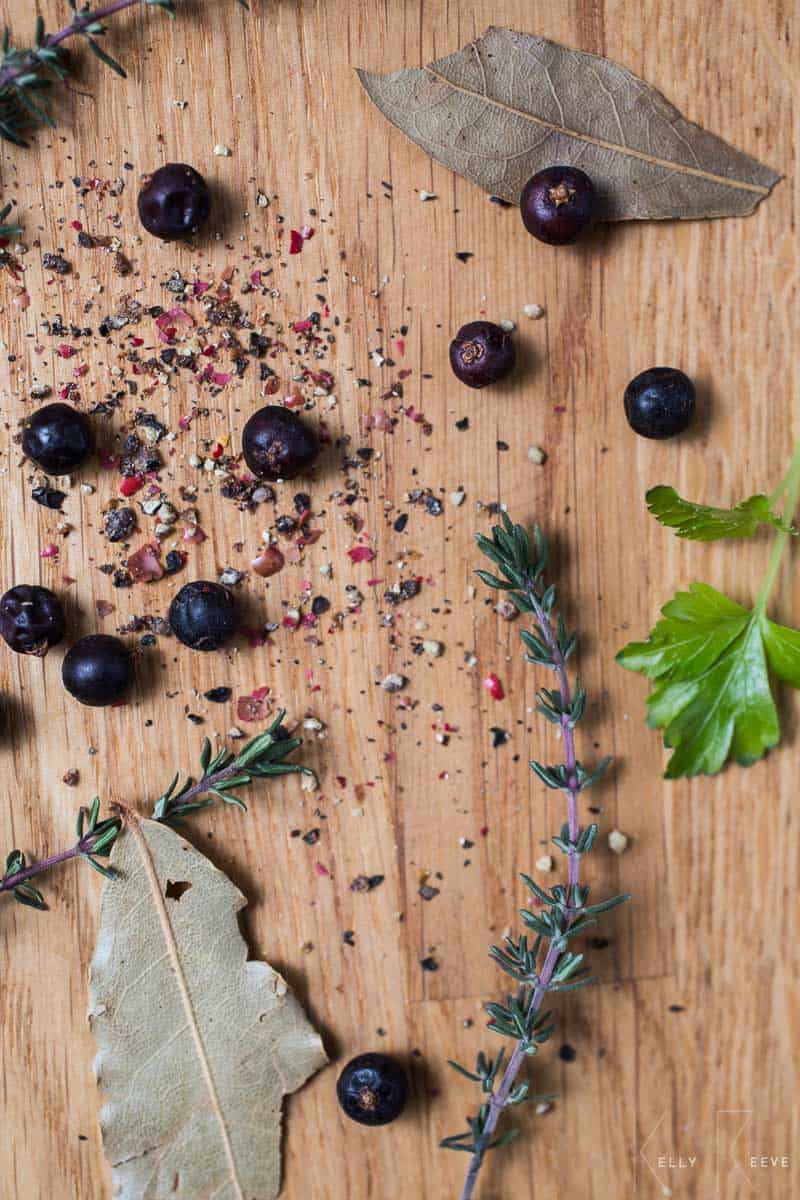 side muscle
Before you get started on the frying process, you'll need to consider a few things. First, you'll need to make the decision whether to remove the side muscle – the orange bit – if you want to serve the pan-fried scallops on their own with a sauce. This will make them more appealing in terms of visual representation. However, the side muscle needn't bother you, as it is edible. Many people don't remove it, even though it tastes slightly different with the texture not as delicate as the white meat.
how to fry scallops
Scallops are usually the last thing to be dished up. So, before you start cooking the scallops you should have everything ready or almost finished. You don't want the pan-fried scallops to turn cold. So, let's talk about the frying process.
The first thing you need to know about pan-fried scallops is that you'll need to use high quality butter. Butter will caramelise the scallops and give them a nice sear on the edge. You need to make sure that the pan is very hot but not so hot that you burn the butter. Adding a little bit of oil helps with this. Once you think that the pan is the right temperature, place the scallops directly onto the pan and season them with pepper and a pinch of salt.
It's good to have all scallops roughly the same size as they will cook evenly. Now, depending on how big the scallops are, they should cook roughly two minutes on each side. Make sure you monitor the time. You don't want the scallops to go tough and chewy. The end result should be delicate and delicious when you cut the scallop in half.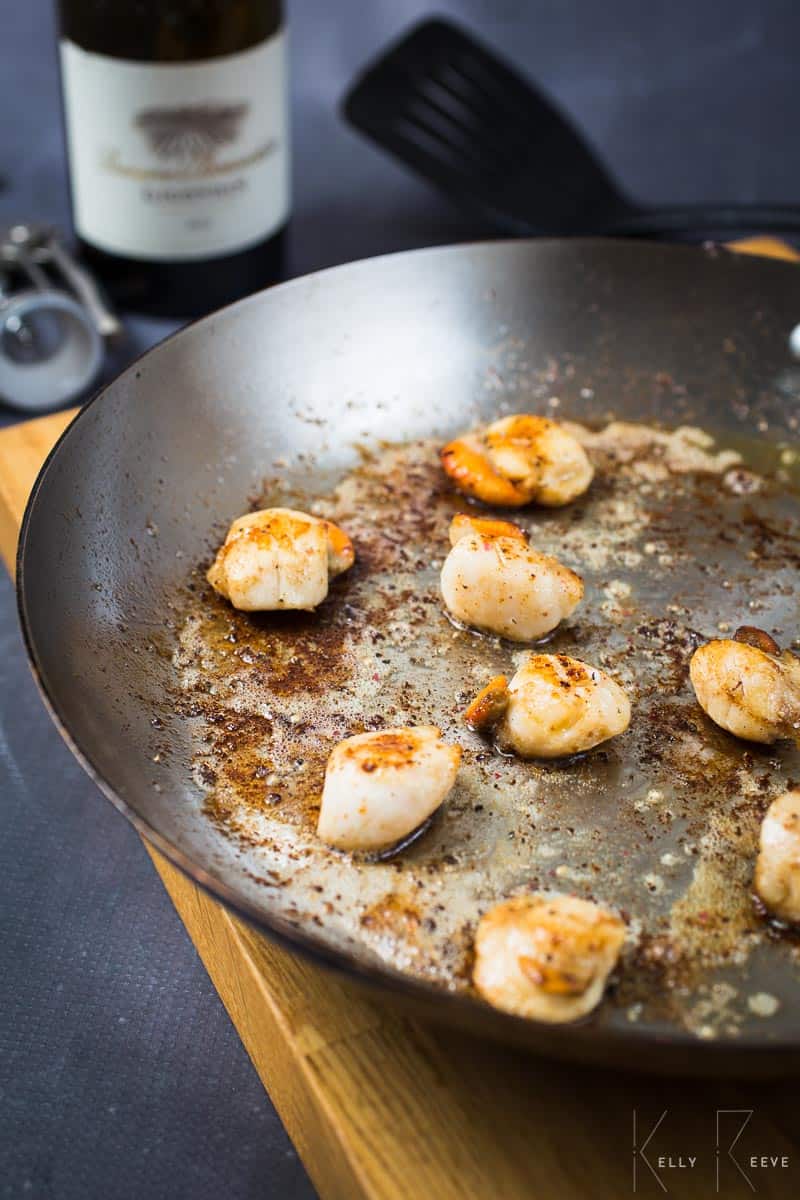 red wine sauce
The red wine sauce works wonders with the pan-fried scallops, but this should be prepared before you fry the scallops. My secret is the use of the five-spice powder. The latter is made up of cloves, star anise, fennel, cinnamon, and Szechwan peppers. All these spices in the red wine sauce work very well with scallops or other oily fish such as salmon or mackerel. So, if you've made too much of the sauce, you can store the leftovers in the fridge. It will keep for a couple of days. In fact, the flavours should develop even stronger, so just buy a salmon and reuse the sauce again. It's a great way to minimise your household waste and live more sustainably.
Coming back to the red wine sauce, people generally wonder what type of wine should I use to make this sauce? I once received advice from a top chef, who said that the higher quality the wine, the better the red wine sauce. Even though this is true, you don't necessarily have to use a 50-quid bottle of red wine. There are plenty of good wines out there even under 25 quid that will make the sauce delicious. I would select something from Southern Africa or the US. Those wines get a lot of sunshine and have a nice body. Plus, they tend to be slightly less acidic. If you still find the sauce too acidic, you might need to add a little bit more sugar.
consistency
In terms of getting the consistency right, you don't want to sauce to be too runny. If you think the sauce needs more thickening, you can create a corn flour slurry to slowly drizzle into the sauce while stirring vigorously. Another trick is to put some corn flour in a bowl and add a little of the sauce. Then, once you are done mixing it together, you can add it into the red wine sauce. This is make sure that you won't have any corn flour lumps in the sauce. Stir and season to taste. Once the sauce is done, get the scallops cooking!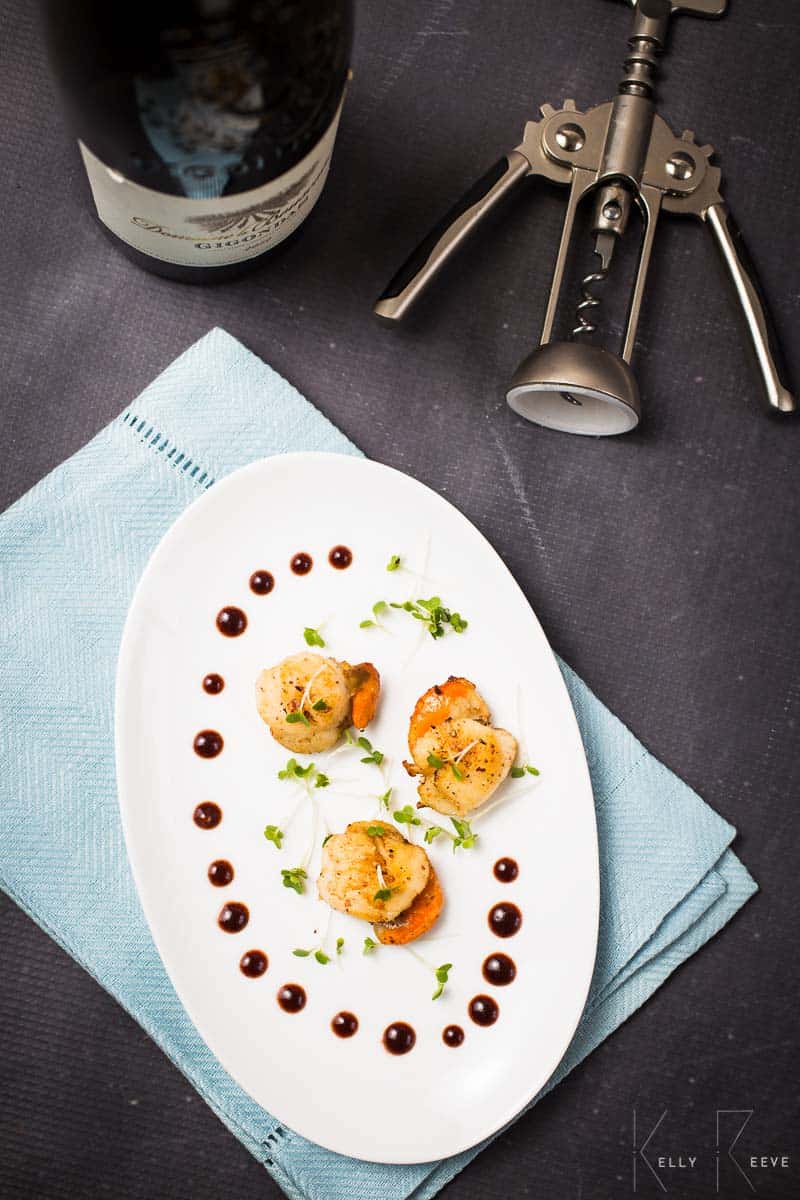 serving
You can serve the pan-fried scallops just by themselves with the red wine sauce. Top the scallops with some herbs or fresh watercress to lighten the dish up. You can also toss the pan-fried scallops into a salad and drizzle a bit of the sauce as dressing.
Here is some other seafood recipes you might like:
Pan-Fried Seabass with Garlic Lemon Butter Sauce and Spring Vegetables
Print
Pan-Fried Scallops with Red Wine Sauce
---
Author:

Michelle Minnaar

Prep Time:

5 minutes

Cook Time:

20 minutes

Total Time:

25 minutes

Yield:

4

1

x
Scale
Ingredients
250

ml (1 cup) red wine

150

ml (5fl oz) beef stock

7.5

ml (1½ tsp) five-spice powder

7.5

ml (1½ tsp) caster sugar

7.5

ml (1½ tsp) balsamic vinegar

12

large scallops

15

ml (1 tbsp) butter

15

ml (1 tbsp) oil

1.25

ml (¼ tsp) salt
---
Instructions
Boil the red wine and stock until the mixture is reduced by half.
Add the five-spice powder, sugar and vinegar and simmer until the sauce coats the back of spoon.
Season and whisk in the cold butter to thicken and shine the sauce.
Sear the seasoned scallops on both sides in a non-stick pan with the oil.
Arrange the scallops on the plate with a little sauce as a starter. Alternatively, serve as a main course for two with buttered noodles.
---
Notes
Depending on the acidity of the wine, the sauce might need more sugar.
If you think the sauce needs more thickening, you can create a cornflour slurry to slowly drizzle into the sauce while stirring vigorously.
Nutrition
Serving Size:

1 serving

Calories:

286

Sugar:

2 g

Sodium:

370 mg

Fat:

7.1 g

Saturated Fat:

2.4 g

Carbohydrates:

11.2 g

Fiber:

12.1 g

Protein:

21.9 g

Cholesterol:

37 mg
save the recipe to your pinterest board

A special thanks to Kelly Reeve for assisting with the recipe shoot.