Onion paste is an essential ingredient for many Indian dishes and is great for flavouring and thickening sauce. For example, you can use it to enhance the flavour in the already wonderful chicken jalfrezi.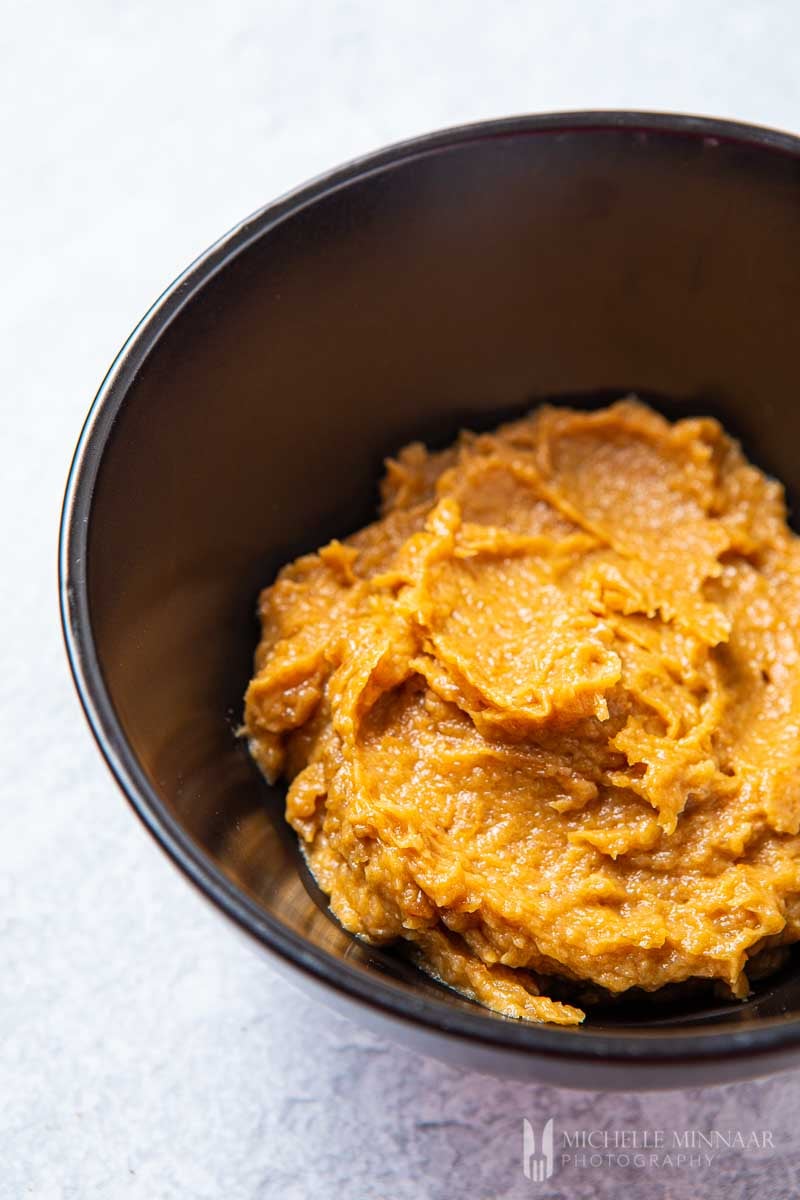 Furthermore, the way to make your own onion paste rather than going for store-bought is extremely simple. We are talking about two ingredients in the most basic version.
On the other hand, making your own homemade paste does require some patience. The process of browning and caramelising the onions is rather time consuming, however the result is most certainly worth the while.
Just check out my caramelised onions recipe.
Not only do you get the satisfaction of making your own onion paste from scratch, it is also cheaper than the one from the store.
Not to mention that you can add your own twist of flavours to the onion paste, depending on what you're going to use it for. Homemade paste is not only a key ingredient for Indian cuisine.
It can also be used to spruce up the gravy for your Sunday roast. All the more reason for trying out this incredibly simple and yet rewarding recipe.
Fried onion paste
Needless to say, the key component to a good onion paste is the onions. In order to get the maximum amount of flavour packed into your onion paste, the onions need to be fried gently.
The thing to remember is not to rush the cooking process. This can sometimes be a test of patience. Nevertheless, it is important to heat up the pan gently and keep the heat setting low.
Not to mention, keep stirring! If you fry the onions at too high a temperature, you will risk burning them. This could end up giving a bitter, burnt taste to the paste, which of course is not what you want.
A good onion paste should retain the natural rich sweetness of the onions, only in concentrated form.
If you are afraid that the onions are about to burn, you can add a splash of water and a spoonful of butter to the pan to bring down the heat a bit. Keep an eye on the pan and keep stirring.
It takes some time to get the right level of caramelisation on the onions, but it is all-important to get that nice, rich flavour in the onion paste.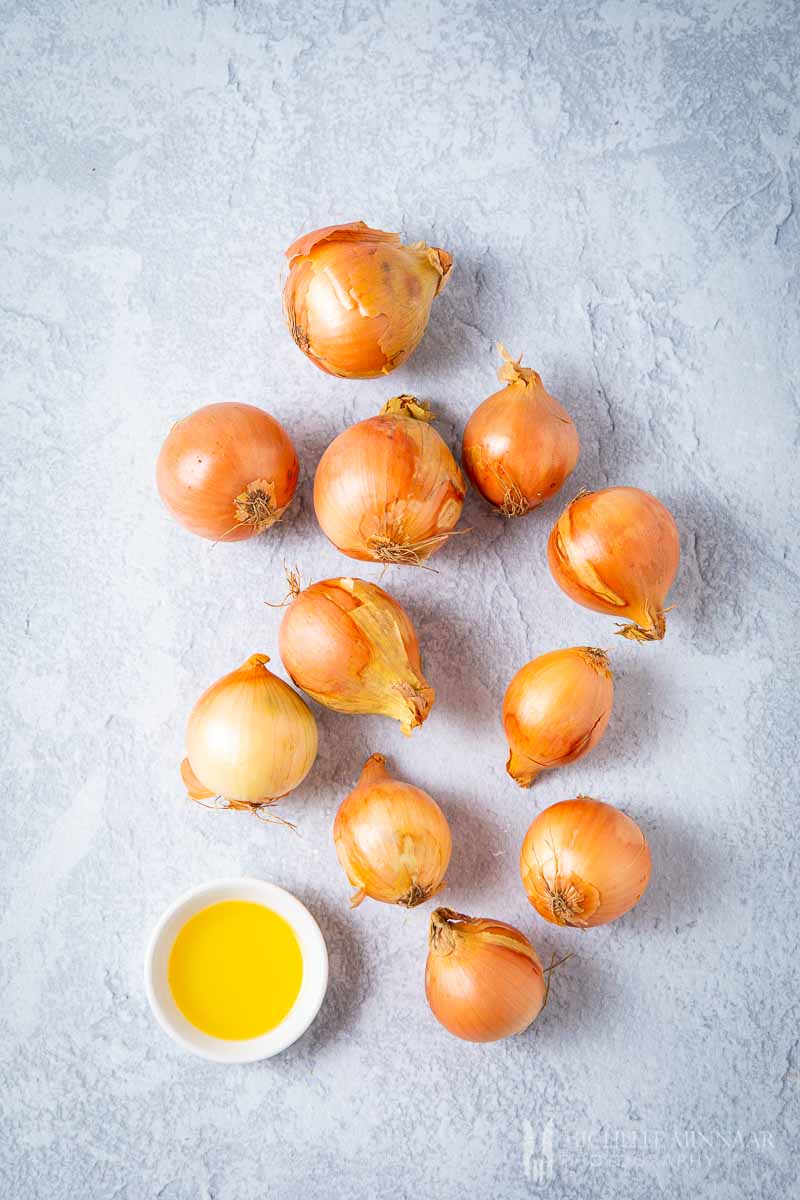 top products you need
Here are a list of products you need to know about for making your onion paste!

Boiled onion paste gravy
There is another technique to making onion paste. Basically, you boil the onions in water with some spices and, once tender, blend them to a paste.
This gives a somewhat lighter onion paste, good for adding into a gravy or even a white sauce since it doesn't have the brown colour from the fried version.
All things considered, I personally prefer the fried version. It simply has another depth of flavour that is fantastic for stews and Indian curries.
I couldn't imagine using a boiled paste for my lamb tikka masala for instance. Admittedly, the onion paste made from fried onions takes a bit longer, however you will be richly rewarded in terms of flavour.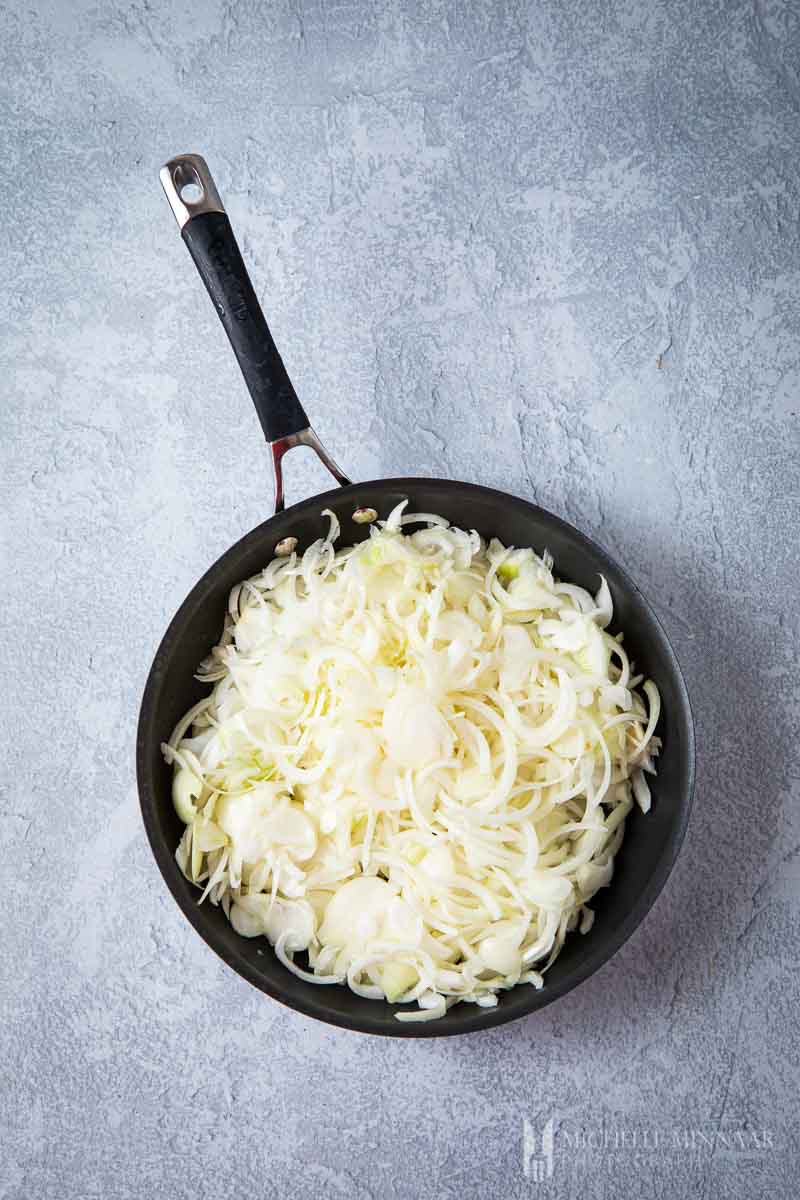 How to make onion paste without a blender
It is possible to make onion paste without the use of a blender. To be completely honest though, it is a bit difficult to get the right texture.
If you do not own a blender, what you can do is use a mortar and pestle. Simply scoop up the fried onions and give them a good bashing-up in the mortar.
Of course, there is no way that you can obtain the same smooth consistency that a blender will give you. Even so, this does not have to be a drawback.
Especially when cooking a good curry, I don't mind a bit of texture in there. For example, a spoonful or two of the paste will be a lovely addition to my mushroom bhaji.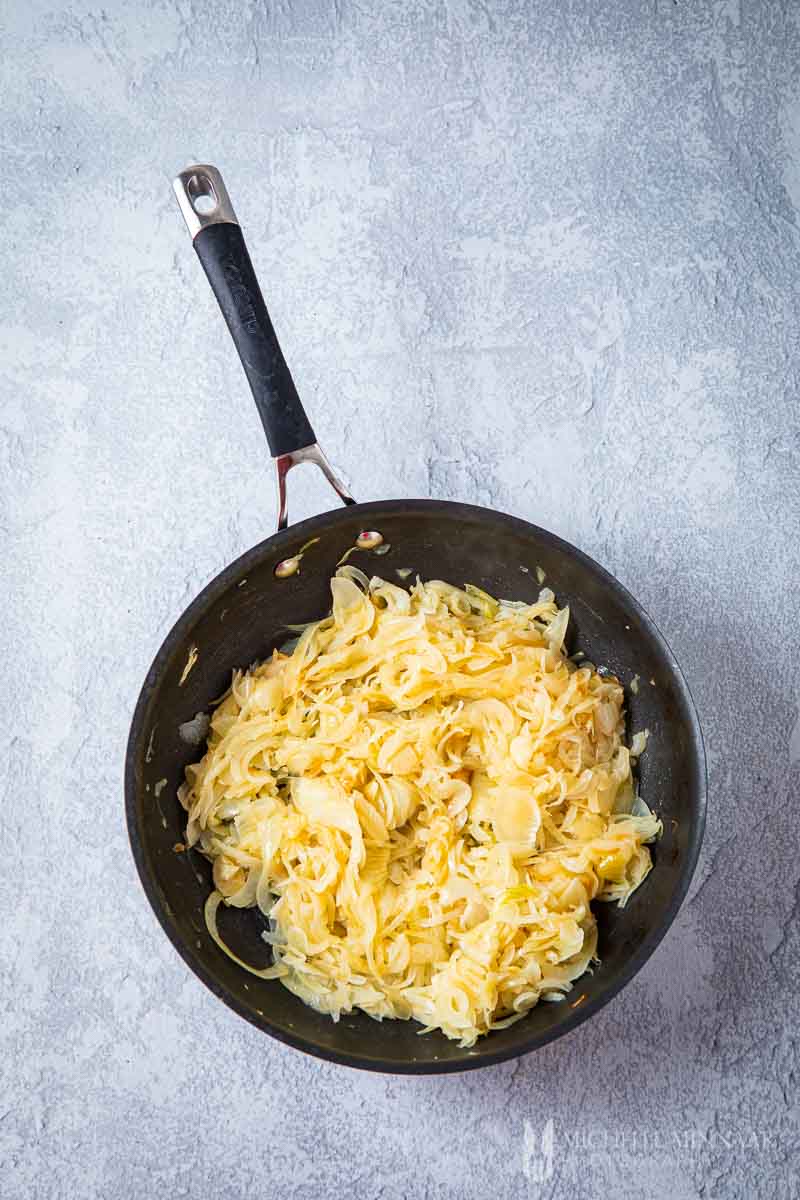 How to season onion paste
The beautiful thing about making your own homemade onion paste is that you can season it to your needs.
Say for example I wanted to enrich my delicious venison stew somewhat I could add some of the seasoning into the paste. Spices like all spice or thyme are fantastic for venison, or beef for that matter.
A nicely seasoned onion paste will certainly blow some life into any stew or gravy you are cooking. Also, you can add a pinch of balsamic for a bit of acidity. Take inspiration from my balsamic onions recipe.
If you plan on using the onion paste for an Italian dish like spaghetti Bolognese you can season the onion paste with some dried oregano, some garlic powder or dried basil.
You can also make a spicy paste by adding chilli powder or mustard powder. The options for using a good paste as a flavour enhancer are almost endless.
Let me know where you have used it or could imagine using it. Share your tips with the rest of us by leaving a comment below.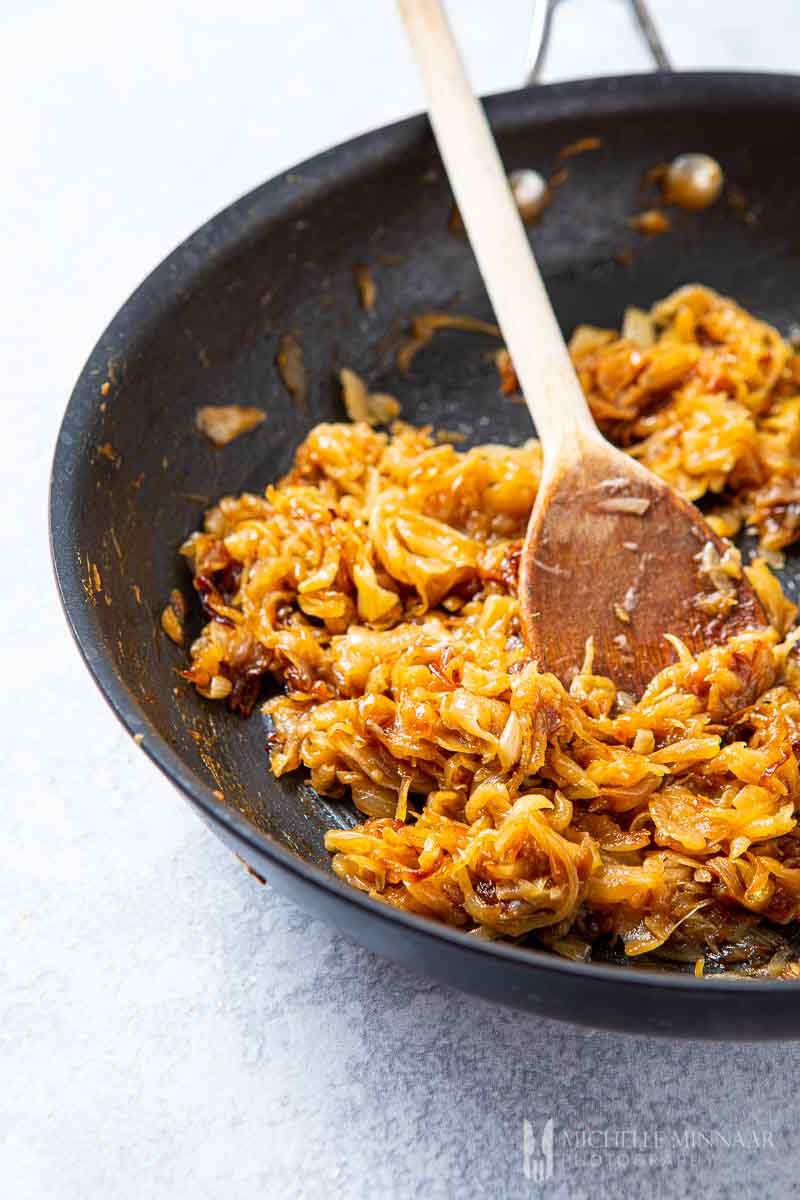 How to store homemade paste
If you make a large batch of onion paste and do not use it all at once, don't worry. The paste can easily keep in the fridge for three to four days when stored in a tightly sealed container.
Alternatively, you can actually freeze the onion paste. A little trick here is to get yourself an ice cube tray with fairly large cubicles.
Then simply spread the paste into the ice cube tray and freeze it. This way you have easy access to your own paste whenever you need it without starting over.
All you need to do is pry out a couple of cubes from the tray and add to your sauce or stew. Like this beef stew with mushrooms and red wine for one.
It really could not be any easier to cook a tasty dish without needing to use store bought alternatives.
Love onions? You'll swoon about these tobacco onions!
What would you use onion paste for? Let me know in the comments below!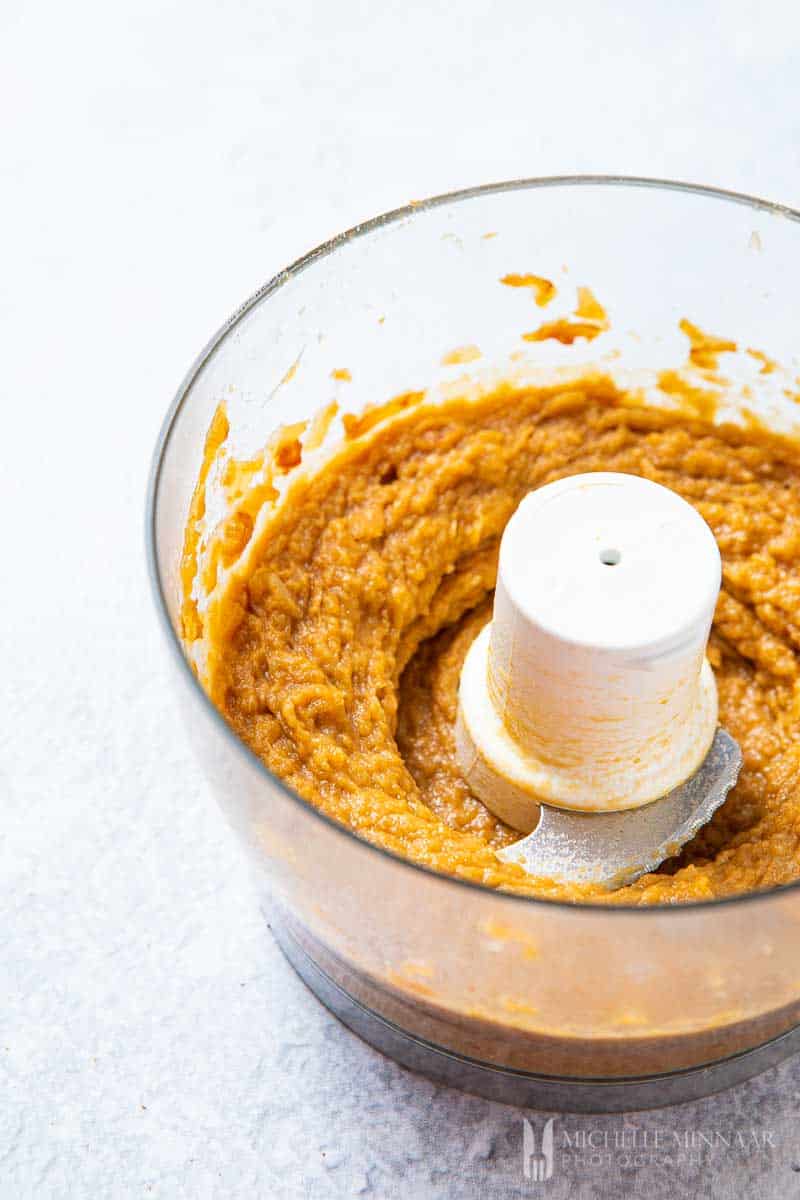 Print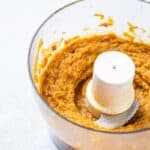 Brown Onion Paste
---
Author:

Michelle Minnaar

Total Time:

1 hour 15 minutes

Yield:

450g

(1lb) - 10 portions

1

x
Description
Onion paste is one of those recipes that adds lots of flavour into a dish. You can use it as a base for stews and curries.
---
60

ml (4 tbsp) vegetable oil

1

kg (2.2 lb) white onions, coarsely chopped
---
Instructions
Heat the oil gently in a large, heavy skillet.
Add the onions to the pan and make sure everything gets coated with oil.
Add a pinch of salt and pepper. [optional]
Continue to stir until the onions turn darker in colour and start sticking to the pan.
Continue to stir until the onions turn darker and darker.
Fry the onions slowly and stir frequently. If you think the onions are sticking to the pan too much, add a dash of water or white wine to deglaze.
Continue this process of cooking and deglazing until the onions have reached have reduced significantly, plus darkened and caramelised in several places.
Place the caramelised onions in a food processor and blend until smooth.
Prep Time:

15 minutes

Cook Time:

1 hour

Category:

Side Dish

Method:

Pan Fry

Cuisine:

Indian
Keywords: brown onion paste, how to make onion paste, onion paste recipe, brown onion recipe