This Long Beach iced tea is not for the faint-hearted. Might I add, this is an adult-only iced tea as it is spiked up for the holiday celebrations to come?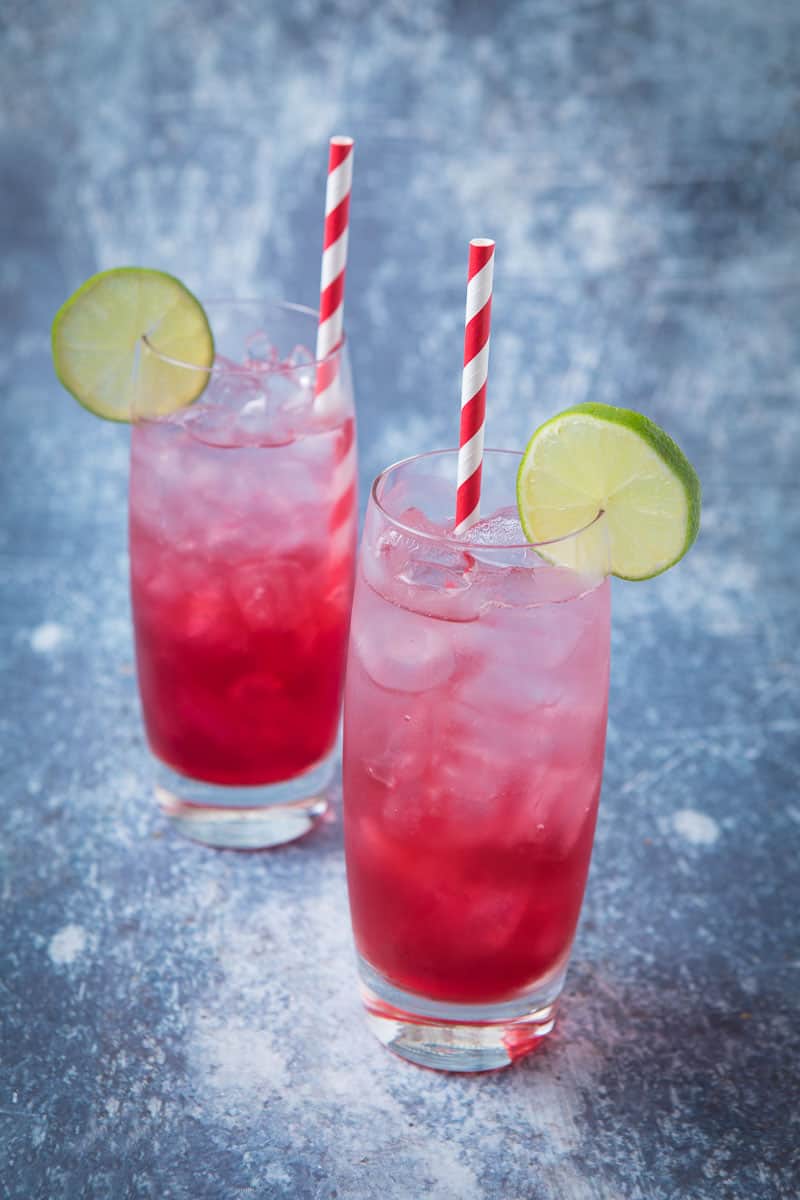 Long Beach iced tea is the perfect Christmas cocktail to serve during and in between the holidays. It blends many spirits and combines a base of Ocean Spray cranberry juice.
It looks amazing and it tastes even better. Serve it chilled and enjoy before you indulge in the feast of food or afterwards. You can also make a virgin version of this Long Beach iced tea, which of course doesn't include any alcohol whatsoever.
Just be aware when you serve the iced tea that you don't mix up the glasses!
Long Beach iced tea vs Long Island iced tea
Did your mind think of the infamous and might I say deadly, Long Island iced tea? Long Island iced tea is the not-so-distant cousin of this Long Beach iced tea.
In fact, Long Island iced tea uses the same spirits as the Long Beach iced tea. These include: vodka, triple sec, gin, tequila and light rum.
However, what sets these two apart is that the Long Island drink includes a splash of cola, whereas the other one includes cranberry juice.
Surprise, surprise! Long Island, New York is home to both drinks. However, the Long Island iced tea was introduced first in a contest in 1972.
The name long suggests the strength of the cocktail –and it is a long drink. Long drinks should be drunk slowly. So, careful when you consume this vibrant cocktail.
With the addition of the cranberry juice, the fruitiness hides the sneaky alcohol level. But, be warned, it's definitely in there!
Hence, the effect of this Long Beach iced tea will hit you quite soon. Before you know it, you'll be singing your favourite songs in front of all your relatives. So, a word to the wise, drink slowly and proceed with caution!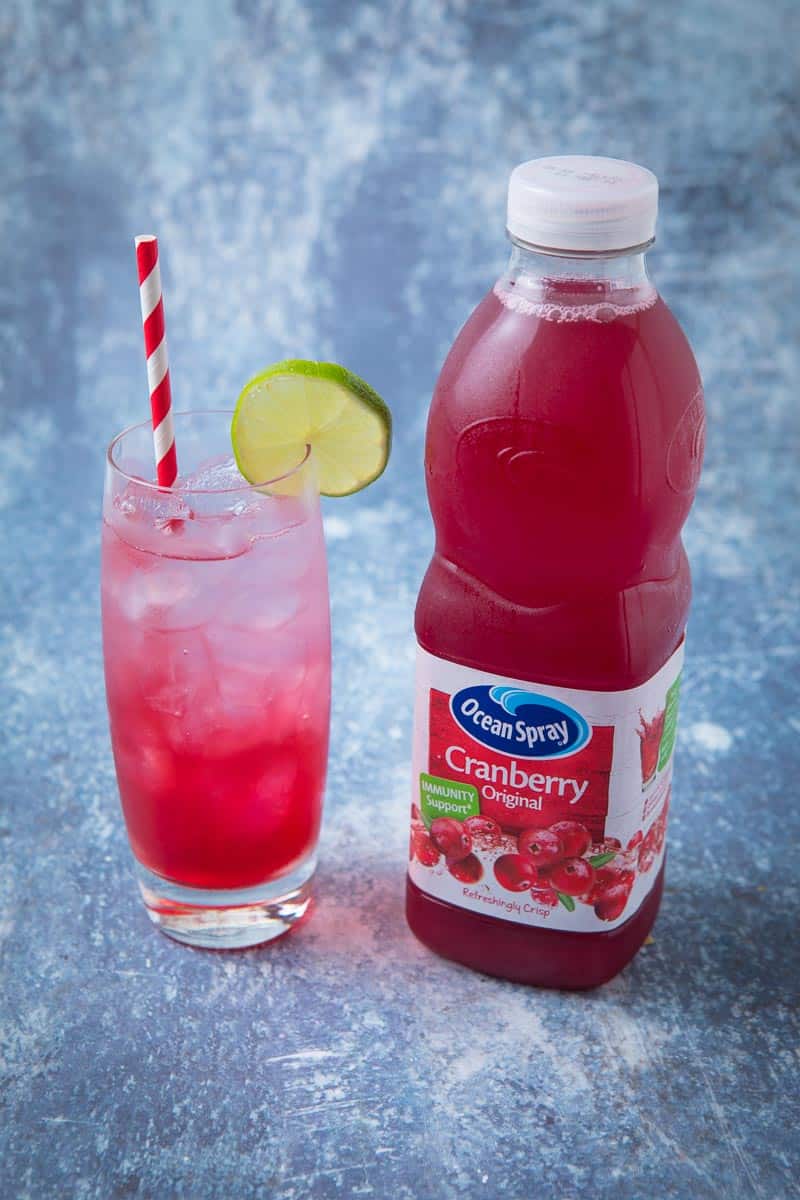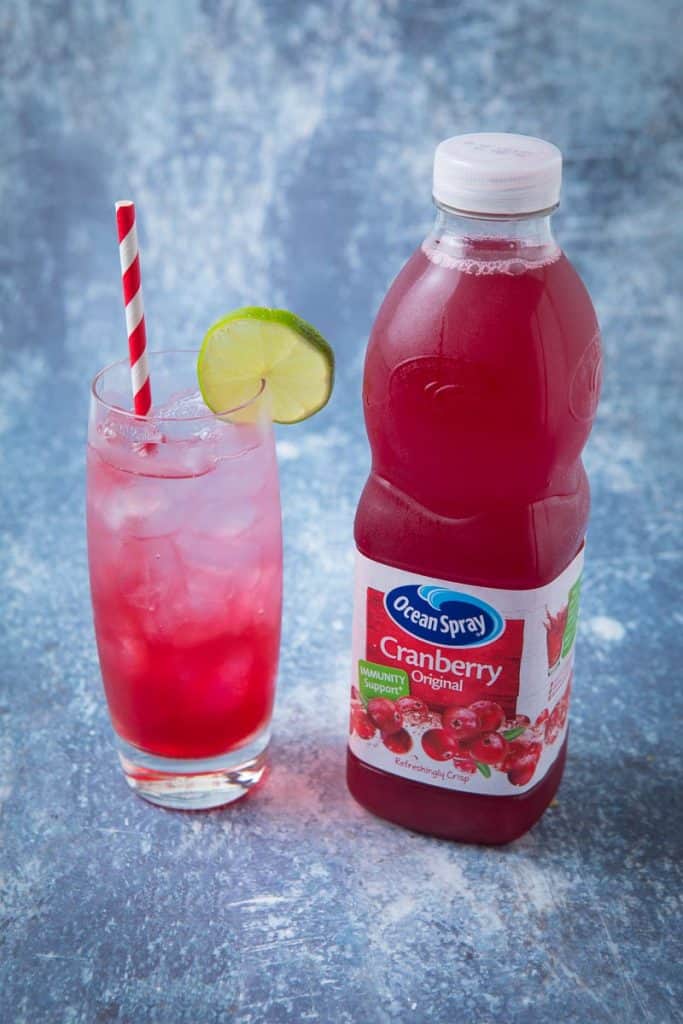 juice proportions and flavour
If you want to bring down the level of alcohol, you can do so by simply adding more juice. You can also add more ice which then dissolves into the iced tea, weakening your drink.
As for the flavour, apart from the cranberry juice, the triple sec is the only sweet element. If you still think that the Long Beach iced tea needs to be sweeter, then add more of the sweet and sour mix.
Alternatively, you can simply stir in a little bit of sugar or maple syrup.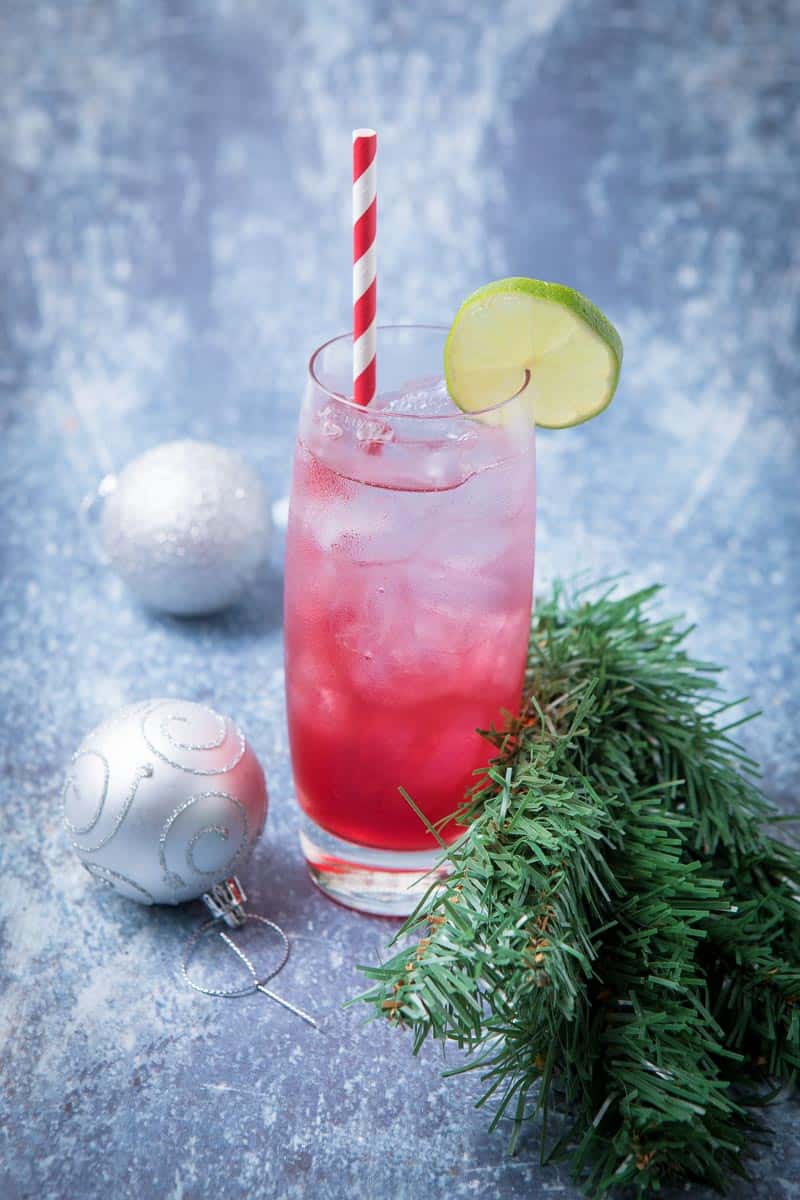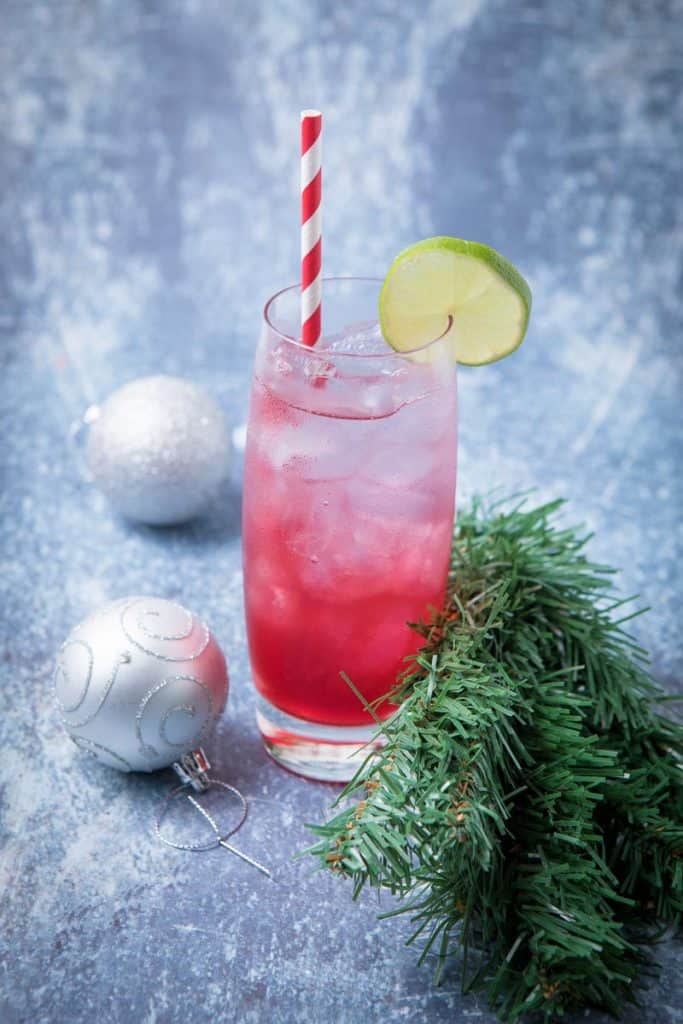 virgin Long Beach iced tea
If you want, or rather need, to serve a virgin (alcohol-free) version of this cocktail, it's very easy. First, omit all alcoholic elements from the recipe and go heavy on the cranberry juice.
Add lime juice and the sweet and sour mix. Next, you can opt for adding any type of fruit tea such as forest fruits. Or, go for a more exotic flavour with tea that has hibiscus flavours or maracuja.
Naturally, you have to cool the tea before you stir it with the delicious cranberry juice. If you prefer your drink to be bursting with even more fruity flavour, then you can also make a sort of raspberry or cranberry coulis which you then stir into the cocktail. This way, you can serve an alcohol-free version if needed.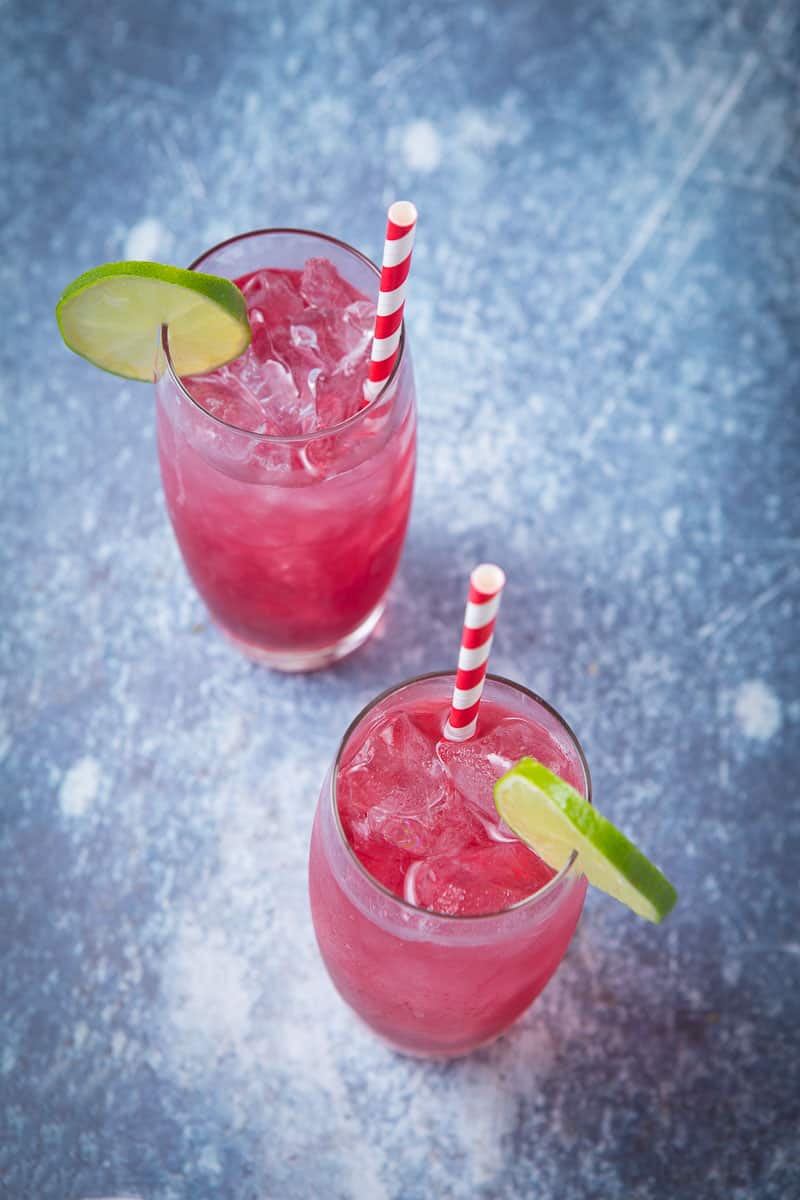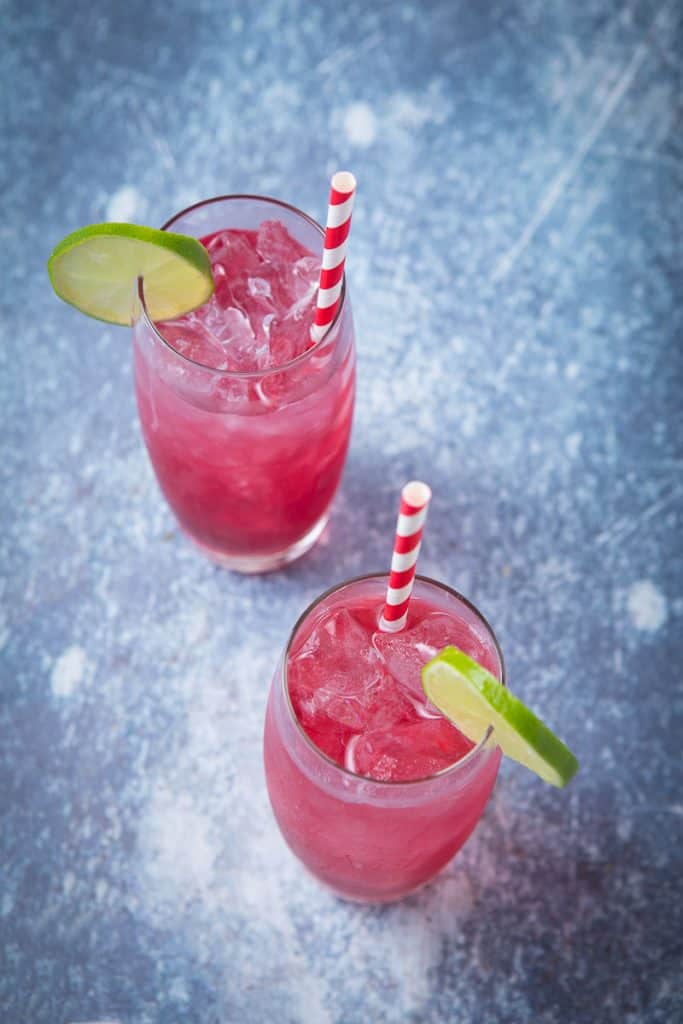 decorate your cocktail
Use a plastic straw alternative and decorate with slices of lemon or lime. You may also include other fruits such as strawberries, a slice of pineapple, kiwi and much more.
If you want to give the Long Beach iced tea a little exotic twist, decorate the beverage with a little umbrella.
If you feel like you would like to serve more cocktails, you can also try my Buck's Fizz recipe which is very easy to master. Compared to the Long Beach iced tea, it doesn't require spirits but is based on champagne. Hence, it makes a refreshingly light alternative.
Enjoy drinking this amazing beverage and please share with me in the comments below if you decided to put your own spin on Long Beach iced tea!
For something a bit more potent, check out Alien Brain Hemorrhage and Incredible Hulk Drink.
Print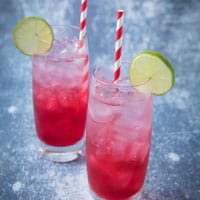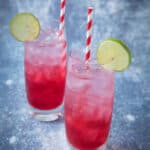 Long Beach Iced Tea
---
Description
Learn how to make this simple and flavourful Long Beach Iced Tea. You'll discover the difference between a Long Beach Iced Tea and a Long Island Iced Tea.
---
30

ml (1oz) vodka

30

ml (1oz) rum

30

ml (1oz) gin

30

ml (1oz) tequila

30

ml (1oz) triple sec

60

ml (2oz) sweet & sour mix

125

ml (4oz) Ocean Spray cranberry juice

Lime slices
---
Instructions
Fill a highball glass with ice.

Pour in the spirits and top the rest of the glass with cranberry juice.

Garnish with lime slices and serve immediately.
Prep Time:

10 minutes

Category:

Beverage

Cuisine:

American
Nutrition
Serving Size:

1 serving

Calories:

463

Sugar:

43.9 g

Sodium:

2452 mg

Carbohydrates:

26.1 g

Fiber:

1.9 g
save the recipe to your pinterest board