So much more than a simple fruit chutney, Mrs Balls chutney is a tangy sweet South African classic with a unique taste and endless charm.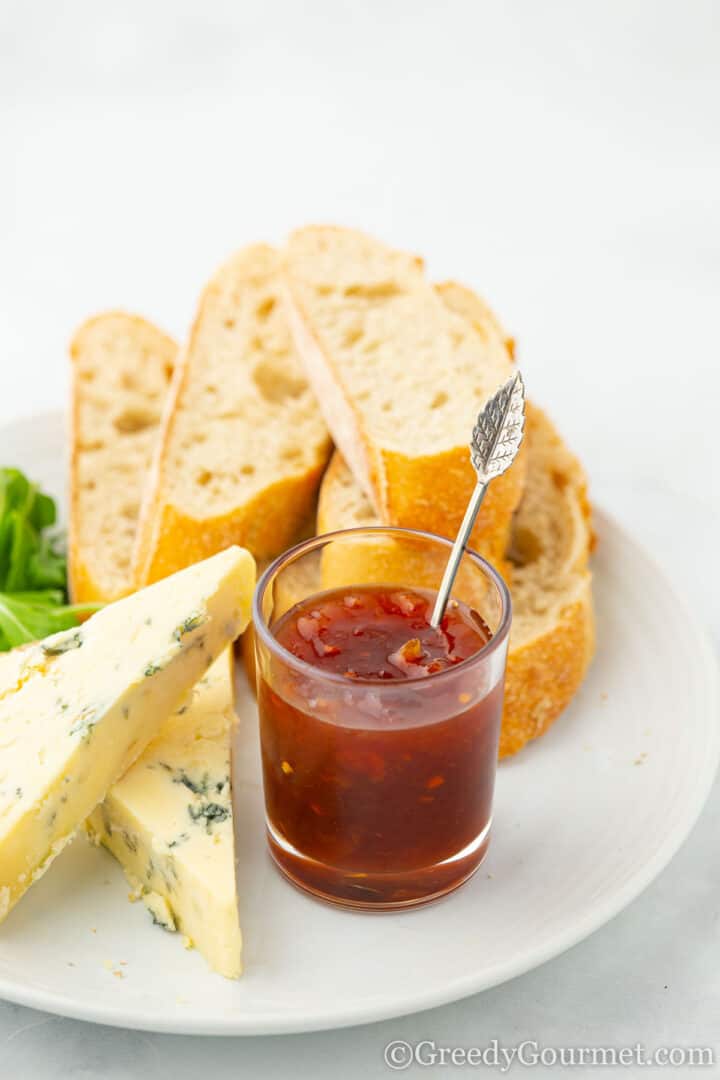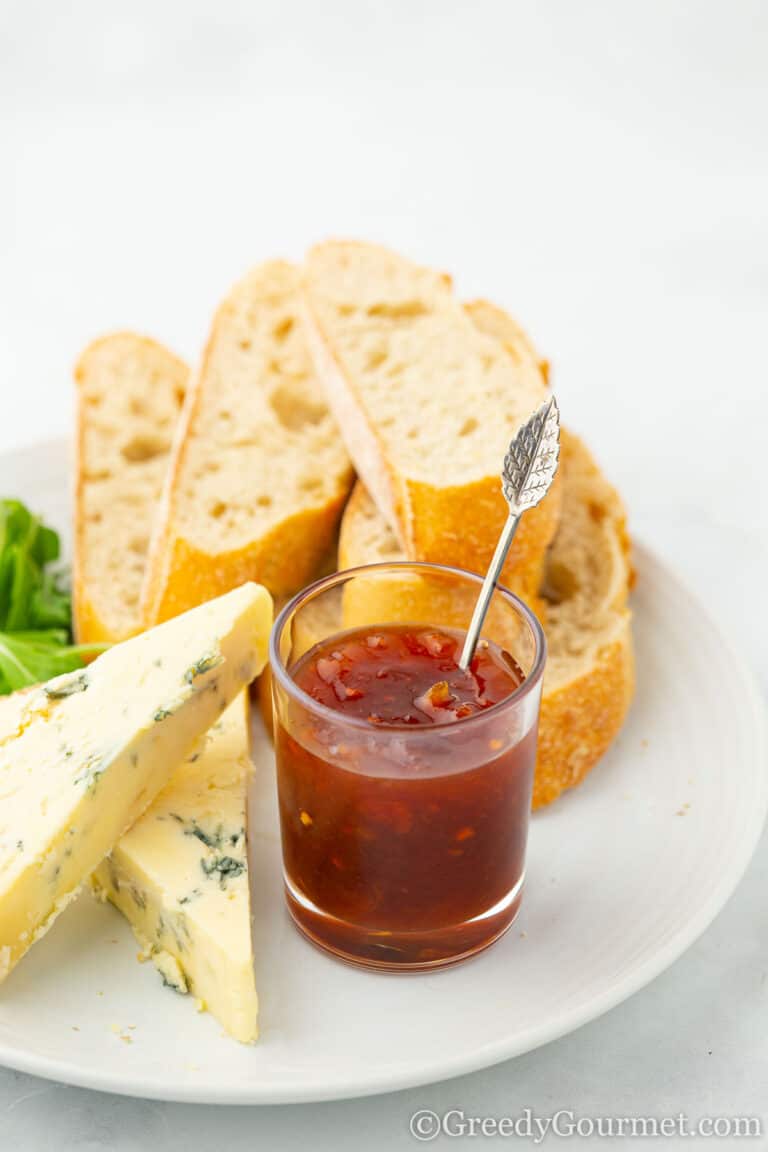 Ask any South African about Mrs Balls chutney and you'll see just how popular it is. It's practically a national institution! Want to know how to make it? Here's my take on one of South Africa's all-time favourites.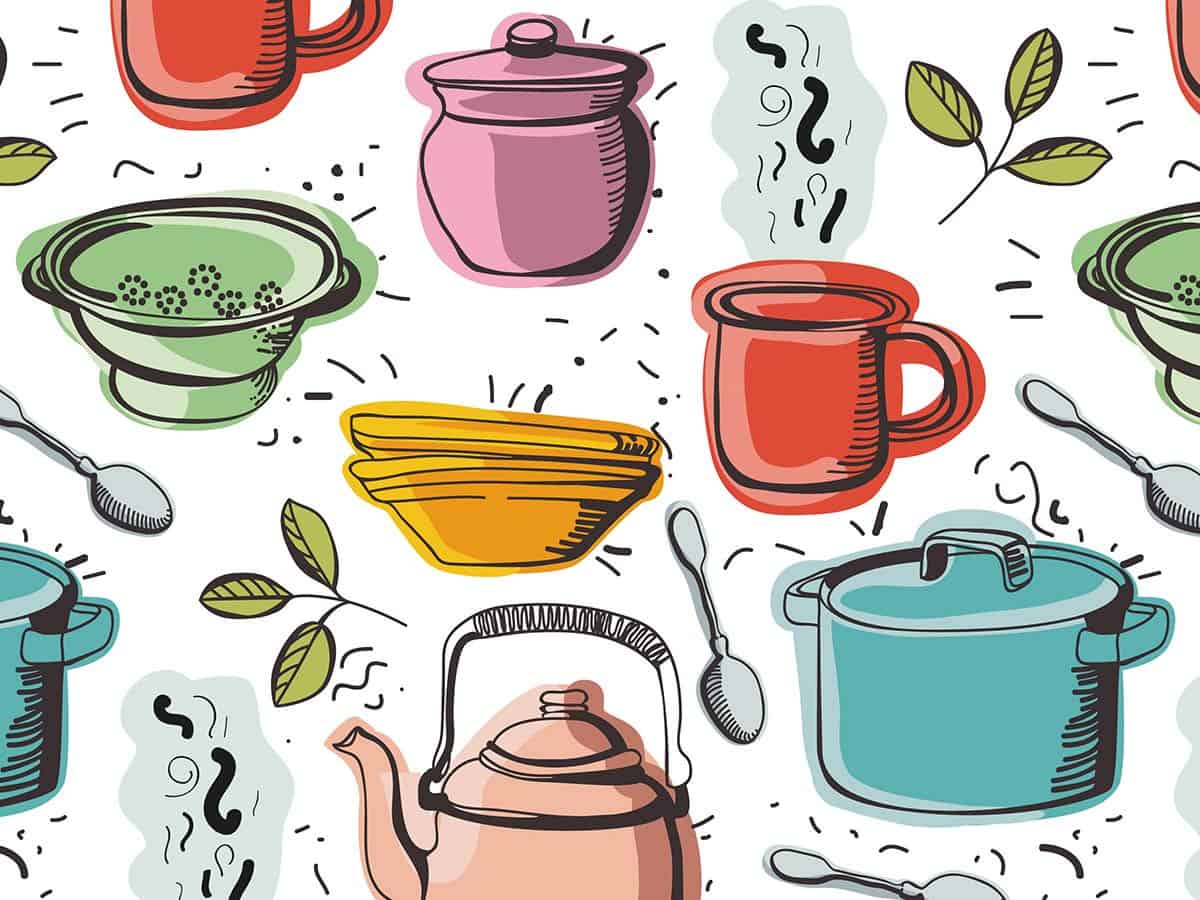 CHUTNEY EQUIPMENT YOU NEED
Check out the ultimate list to chutney making equipment. You actually don't need that much and most of the items are quite affordable!

Making your own preserves is a great and satisfying hobby. Giving the gift the lovely food to your friends and family are especially rewarding!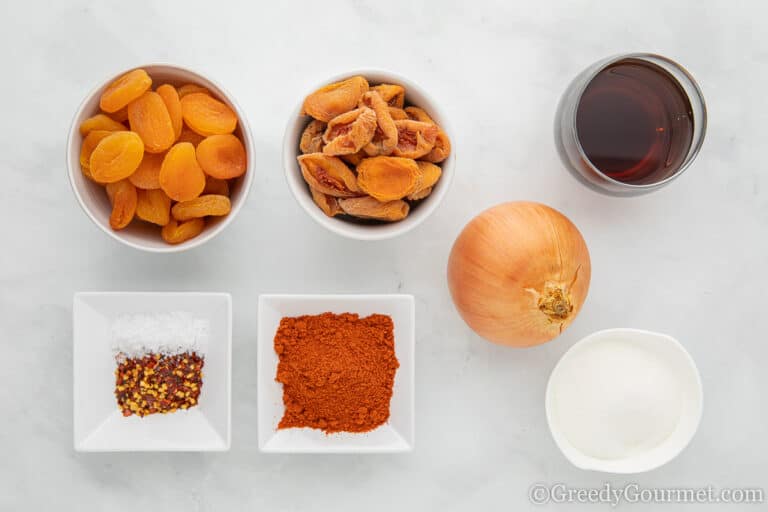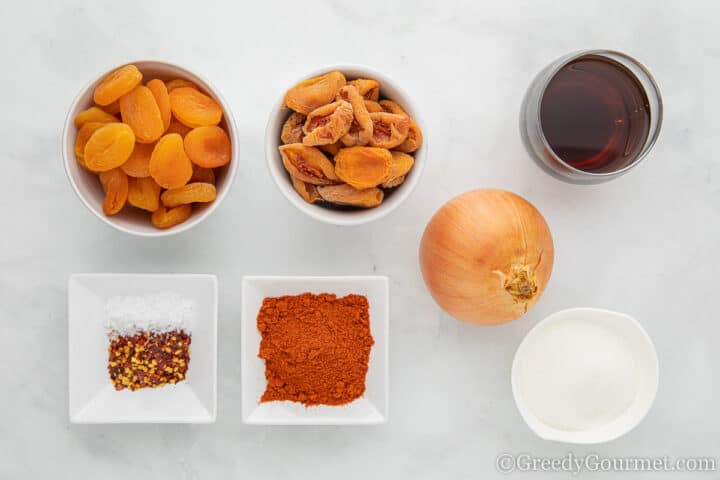 What is Mrs Balls chutney?
One of South Africa's most iconic dishes, Mrs Balls has gone from a popular local condiment to a world-famous brand. Today, it's distributed in the UK, America, Australia and throughout Europe. 
While the store-bought original tastes fantastic, making your own is easy. Plus, as we all know, it always tastes better when you make it yourself! 
It's made with minced fruit, onion, sugar, salt and vinegar – normally malt vinegar – along with a hint of cayenne pepper and chilli flakes for that all-important spicy edge. 
As versatile chutneys go, for my money, this is one of the very best.
What does Mrs Balls peach chutney taste like?
It has a subtly sweet taste with plenty of tangy flavour and just enough heat from the chilli and spicy cayenne to give it real character.
It's a lot mellower than some of the spicier Indian chutneys, with just a hint of chilli flakes, and less sweet than other fruit chutneys. 
My recipe uses both apricots and peaches, which is a blend that brings a good balance.
Basically, you really have to taste it for yourself to discover why generations of South Africans have fallen in love with it!
Who invented Mrs Balls chutney?
It has one of those amazing origin stories that's probably too good to be true. Still, truth can take a back seat when the legend is so compelling.
The story goes that Henry and Sarah Adkins were travelling on a ship from Canada to South Africa back in the 1860s. During the journey, Mrs Adkins, a keen cook, asked an Indian chef about the magical dip that he'd made one day at lunch.
Keen to share his culinary secrets, the chef gave her the recipe for his special "chatni," a Hindi word for a relish made with fruits and spices, which would later be called chutney in English.
Disaster struck on the last leg of the journey. After hitting a storm, the ship sank. Mr and Mrs Adams survived and managed to salvage the recipe.
Over the next decade, Mrs Adams perfected the recipe. In 1870, she decided to sell it at local markets under the none-too-catchy title "Mrs Henry Adkins Senior, Colonial Chutney Manufacturer, Fort Jackson, Cape Colony." 
The chutney recipe stayed in the family and was passed down to Amelia Adams, one of the daughters of Mr and Mrs Adams. She married Herbert Saddleton Ball, becoming Mrs Ball, and the family settled in the beautiful coastal suburb Fish Hoek, which is today part of Cape Town.
What started as an operation out of Mrs Ball's kitchen soon expanded and, with the help of businessman Fred Metter, they took their operation into factories, making an increasingly  large quantity. Within a few decades, Mrs Balls chutney had become a national favourite.
Amelia Ball eventually passed the business on to her sons, who sometime later sold the company to one of South Africa's largest food companies.
Still, the family spirit of its origins lives on and the recipe maintains the magic created by the Indian chef on board that fateful ship, whose humble peach "chatni" would become something of a legend.
What does HS stand for in Mrs Balls chutney?
It stands for Herbert Saddleton. Amelia Ball took the name of her husband, as was the custom of the day. Mrs Herbert Saddleton Ball's chutney became simply "Mrs H.S. Ball's chutney."
What is the animal on Mrs Balls chutney?
It's a griffin. The griffin is part of the Ball family coat of arms, a symbol of courage and vigilance.
What is Mrs Balls original chutney recipe?
The original recipe is a closely guarded secret and has been for many, many years.
There's plenty of speculation though. Meanwhile, chutney-loving foodies (myself included) have busied themselves experimenting with various combinations of ingredients, in an attempt to unlock that magical flavor that makes this condiment so good.
Most people agree on dried peaches. Some say dried apricots. I say both. Also, I say soaking them in vinegar for 24 hours is essential.  
The original only has a hint of chilli, so I've gone with chilli flakes in my recipe. You can, of course, tweak the heat as you see fit
Whether you've tasted the original or not, I'm pretty sure you're going to find my recipe delicious!
Can you freeze Mrs Balls chutney?
There's really no need to. When unopened, this chutney will keep for a year, easily.
How do you store Mrs Balls chutney?
Once opened, you can keep Mrs. Balls' Chutney in the fridge for up to 3 weeks. If you want to keep it for longer, you can store your chutney in sterilised jars, just follow this easy guide to learn how to sterilise jars in an oven.
Can you make it hotter?
If you prefer your condiments with a bit of bite, you can add a bit of heat to this recipe. Either add another tablespoon or two or chilli flakes or go for extra hot chilli flakes.
How do you eat Mrs Balls chutney?
Once you make it and realise how simple it is, you'll think to yourself "hmmm, I think I might make that again sometime."
Then, once you've had a taste, you'll realise just how delicious it is and just how many dishes you can transform with this amazing chutney. Then you'll think to yourself "I HAVE to make that again!"
It's so incredibly versatile. Spoon a little on the side of a fry up for a tangy, fruity angle. Add some to your favorite sandwiches. Stir it into curries or stews for a final flavour bomb. Spoon it into a fresh out of the oven baked potato.
One of my favourite combos is with pork pie and a few slices of cheese. There's just something about biting into a pork pie with a taste of fruity, spicy chutney. Pure bliss.
Still, the ABSOLUTE BEST way to serve it is with a braai. It's kind of like a BBQ, but better… just ask any South African! Perfect as a side dish or as a delicious marinade.
Think burgers, hot dogs, boerewors… basically, any kind of meat or cheese! See the photo below where I made a boerewors roll with caramelised onions and Mrs Balls chutney!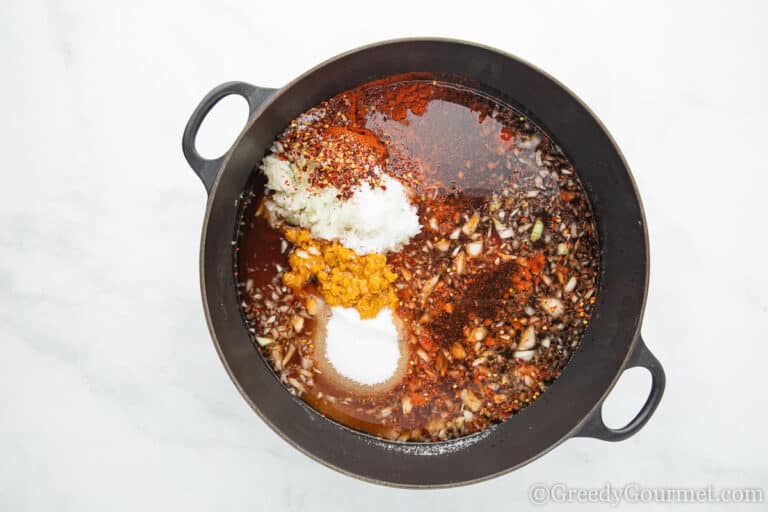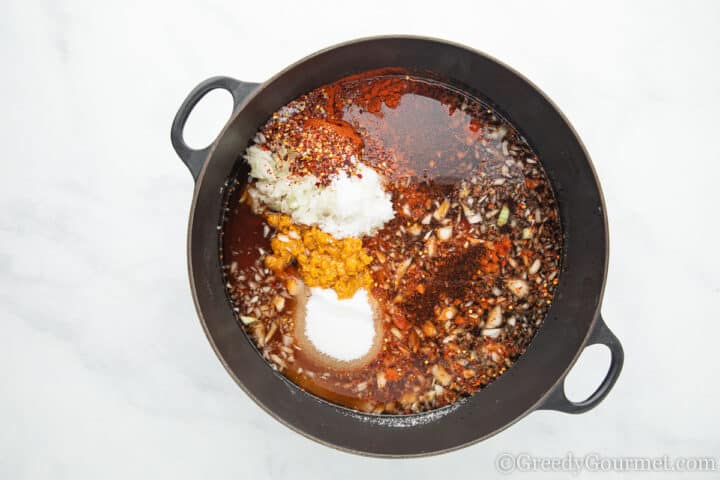 Recipes to serve with Mrs Balls chutney
Here are some more pairing suggestions: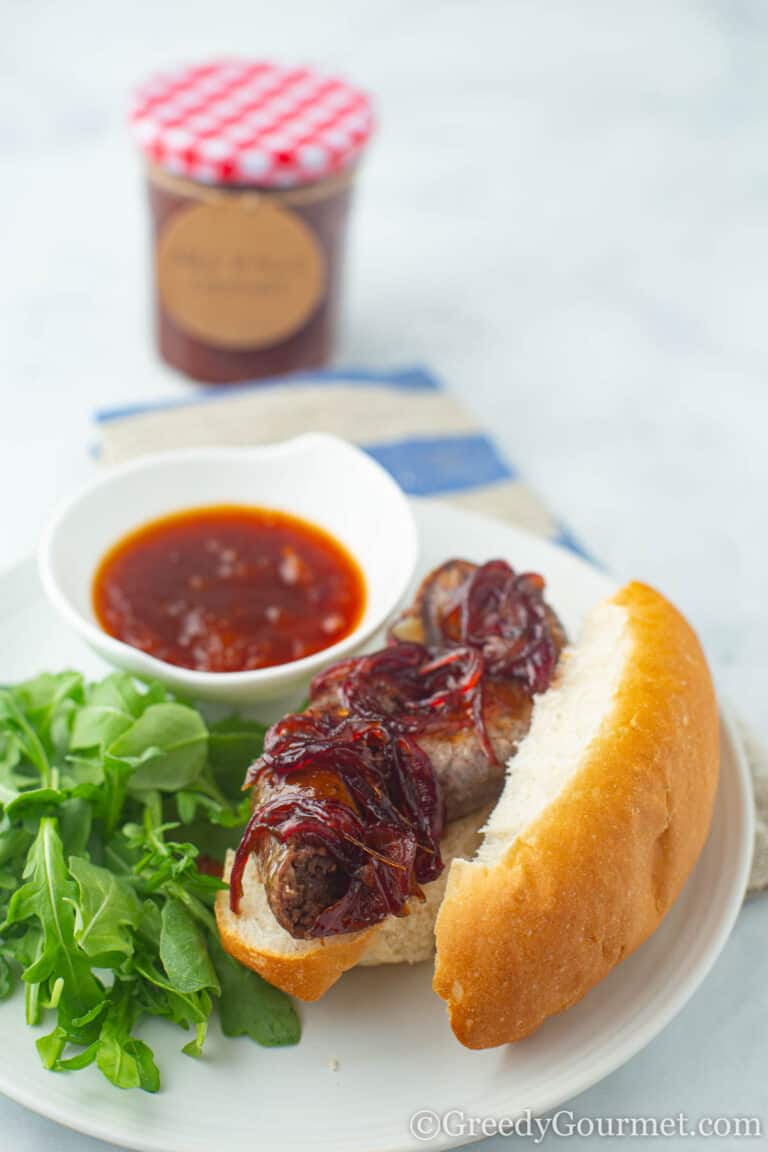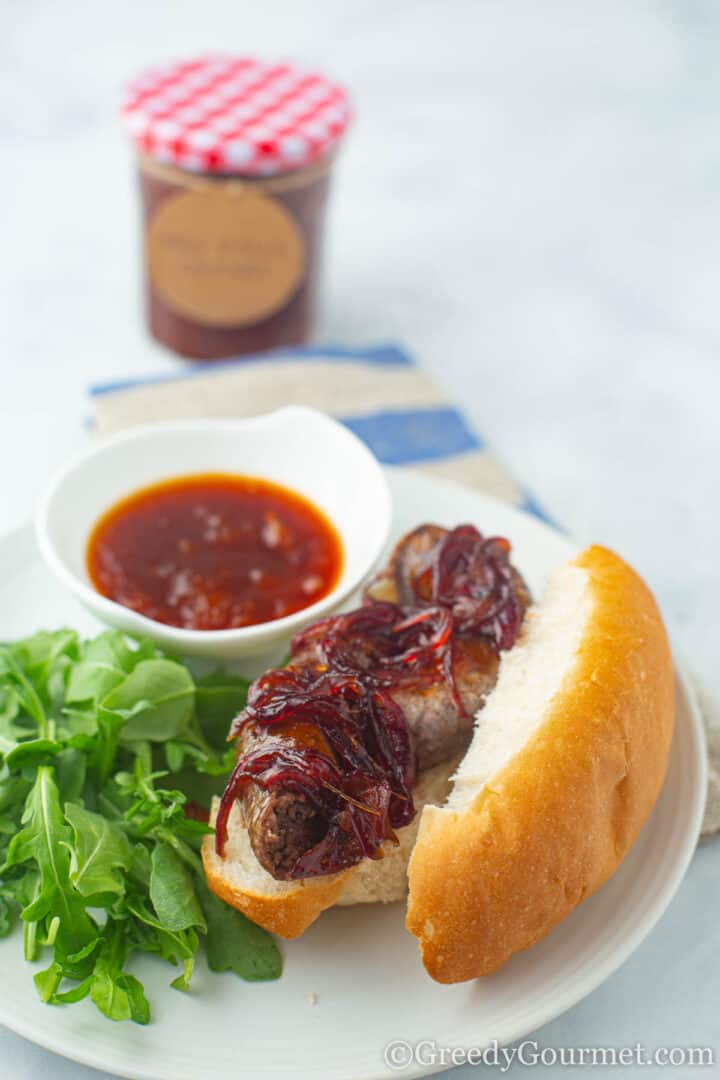 Other South African recipes
Want to try some more recipes from South Africa? Here's are some of the nation's favourites: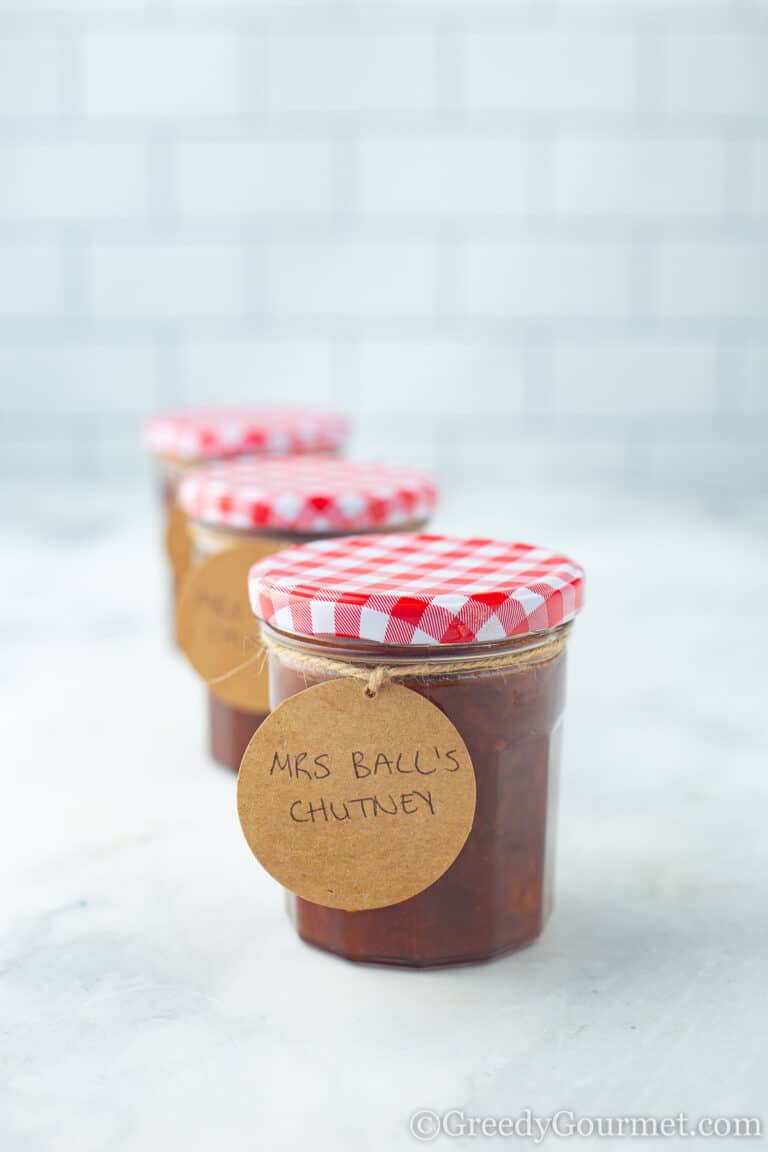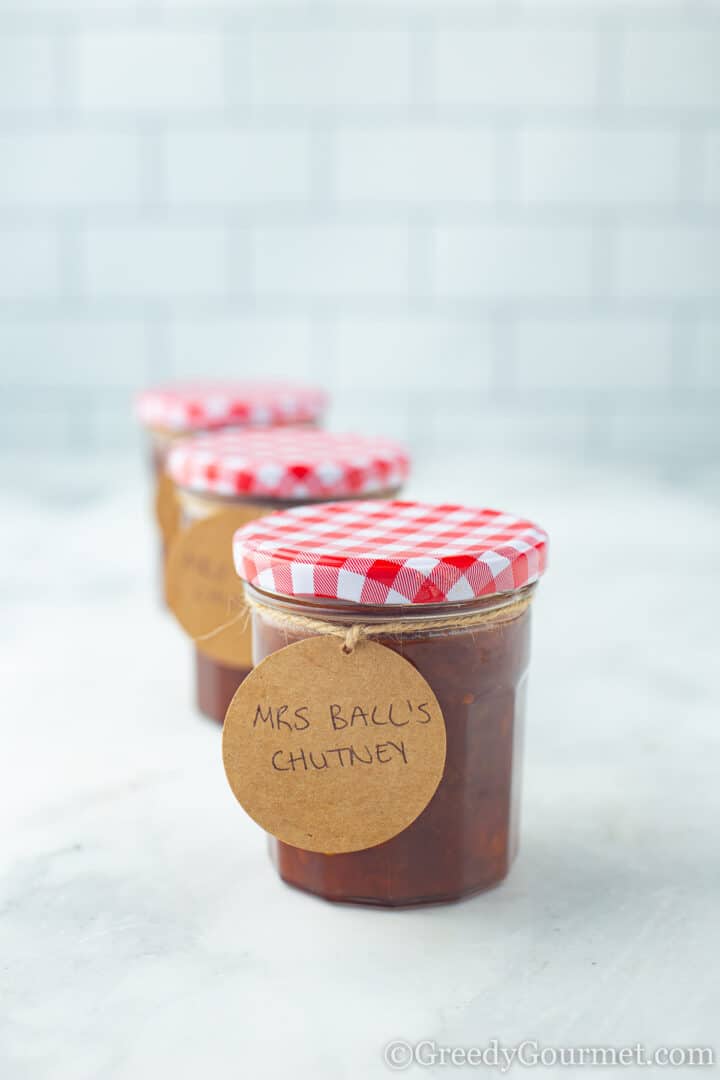 More chutney magic
If this recipe has got you chomping at the bit to make more, here are a few more of my favourites:
Tamarind chutney
Tomato chutney
Pear chutney
Raisin chutney
Date chutney
Papaya chutney
Mango chutney
Print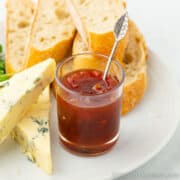 Mrs Balls Chutney
---
Author:

Michelle Minnaar

Total Time:

2 hours 30 minutes

Yield:

Makes

5

kg (11lbs) - 50g (

2 tbsp

) per serving, 100 servings

1

x

Diet:

Vegan
Description
Mrs Balls Chutney is a classic South African recipe, comprising dried apricots and peaches cooked in vinegar and spices. It goes well with cold cuts, boerewors and cheeseboards.
---
Soaked Dried Fruit
650

g

(1 1/2lb) dried peaches

250

g

(1/2lb) dried apricots

1

ℓ (4 cups) malt vinegar
Dried Fruit Chutney
---
Instructions
Soaked Dried Fruit
Place the peaches, apricots and vinegar in a large bowl, ensuring all the fruit are submerged. 
Cover the bowl and let the fruit soak for 24 hours. Check in on it every now and then and give it a stir during this period. 
Dried Fruit Chutney
Strain the fruit in a colander, saving all the remaining liquid.
Transfer the fruit to a food processor and process everything until the texture of beef mince has been achieved. 
Place the dried fruit, the remaining liquid, plus the extra vinegar, sugar, onion, salt, cayenne and chilli in a large pot. 
Cook the chutney over a medium heat, stirring, ensuring that all sugar has dissolved. 
Bring the contents to a boil, then lower the heat to bring it down to a simmer. Cook for 2 hours or until it has thickened to a consistency of a syrup, glistening in the light. 
Spoon into hot, sterilised jars. Seal and then let it cool down.
Label the jars, then enjoy!
Notes
You can use non-iodised kosher salt instead of sea salt flakes.
This chutney will transform from being light in colour to quite dark towards the end of the cooking process. 
Once opened, keep Mrs. Balls' Chutney in the fridge and consume within 3 weeks.
This chutney is best enjoyed with curries, barbecue items such as burgers, hot dogs, boerewors, etc., especially with meat or cheese!
Prep Time:

20 minutes

Cook Time:

2 hours 10 minutes

Category:

Condiment

Method:

Boil

Cuisine:

South African
Keywords: mrs balls chutney, dried fruit chutney, dried peach chutney recipe, mrs balls chutney recipe, mrs h.s balls original recipe chutney, how to make mrs balls chutney