Every year Creme Eggs are the talk of Easter. I bet you've got a couple at home. If you do, why not use them to make delicious Creme Egg cupcakes? They are fun to make, easy and look splendid. Why not impress your family during their Easter visit with these tasty and visually stunning Creme Egg cupcakes? Once you serve them on the table, they will disappear within minutes, so make sure you make a large batch.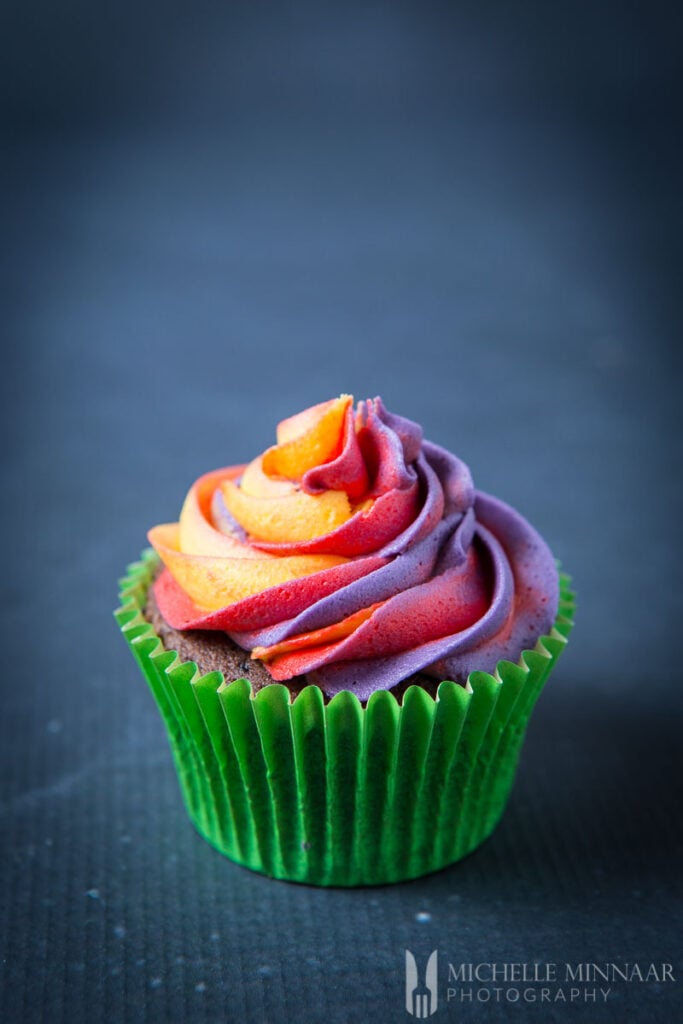 The term Finesse Cakes rolls off the tongue quite nicely, doesn't it? Finesse Cakes is all about creating stunning bespoke cakes that have won various awards when it comes to beautiful craftsmanship and taste. I recently had the opportunity to visit Sue Field from Finesse Cakes at her house, where she demonstrated some of her cupcakes for me. They are definitely worthy of admiration, aren't they? Not only do they look beautiful but taste amazing too.
When I am in the kitchen, busy shooting recipes, I spend a lot of time styling food on the plate. Therefore, I was most impressed with the cupcakes that Sue showed me. It sure was an inspirational photo shoot with Sue!
Finesse Cakes is a business specialising in creating the perfect cake or cupcakes for any special occasion. This can be creating that luxurious wedding cake you have always dreamed about. At Finesse Cakes, Sue can help you design the perfect wedding cake topper as well. All you need to do it bring a photo of what you desire and she'll make sure your topper is topnotch, so to speak. Finesse Cakes also welcome orders for these occasions:
Birthdays
Anniversaries
Christenings
Baby showers and New babies
Christmas
Corporate events
Easter
Engagement parties
Fundraisers
Halloween
Holy Communion
Valentine's day and many more.
Just take a look at Finesse Cake's amazing gallery where you'll find cakes for every occasion. You can access the page HERE. So, which cake would you go for? Maybe you have an important event coming up that could do with a bespoke cake?
Creme Egg
I am sure that most of you know what a Creme Egg is. It is a chocolate-based egg with a white and yellow sugary filling to simulate the yolk. These Creme Eggs come in different varieties and sizes, and are most popular during Easter. Britons generally purchase them all year around.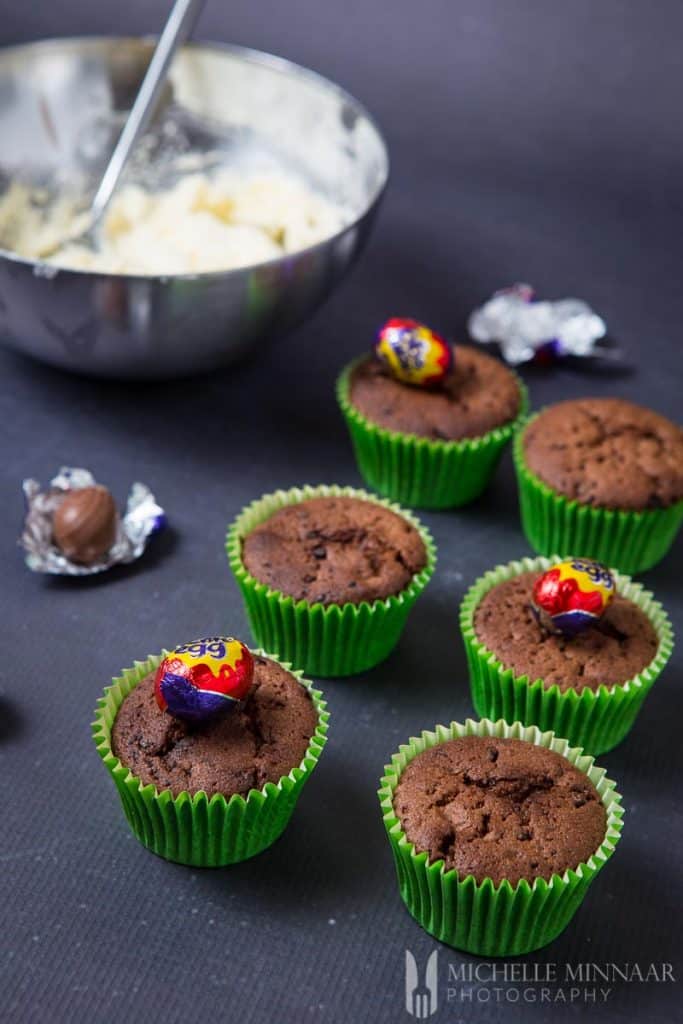 Varieties of Creme Eggs
As this products of Cadbury's is such a success, it's not a surprise that they come in different flavours. Hence, you can make Creme Egg cupcakes with different types of eggs. How exciting, right?
Caramel Eggs
Creme Egg Twisted
Mint Creme Eggs
Orange Creme Eggs
Chocolate Creme Eggs
My favourite substitute for the Creme Egg would be using the Caramel Eggs. Imagining the melted gooey chocolate and caramel inside the cupcakes. It's just to die for!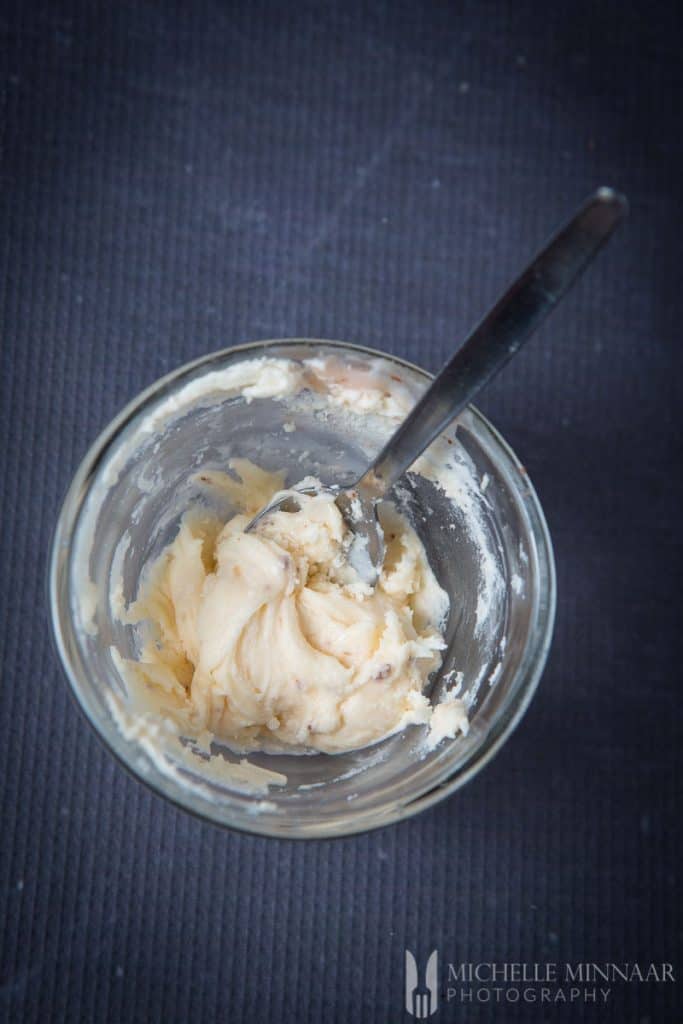 History of the Creme Egg
The first Creme Egg appeared in the second half of the 19th century in Britain. The first products were made from dark chocolate with chocolate filling inside. Sometimes the eggs even had marzipan present on their shells. Through time the Creme Egg developed into the product we can purchase in the store today.
Filling
The filling of the creme egg is very sugary. It's white and yellow in colour to resemble the yolk. If you are not a big fan of the stuff just open the egg, take a spoon and scoop the filling out. Keep the chocolate and place it into the cupcake. If you have kids at home, you can let them lick the filling directly off the spoon. Negotiate for chores first!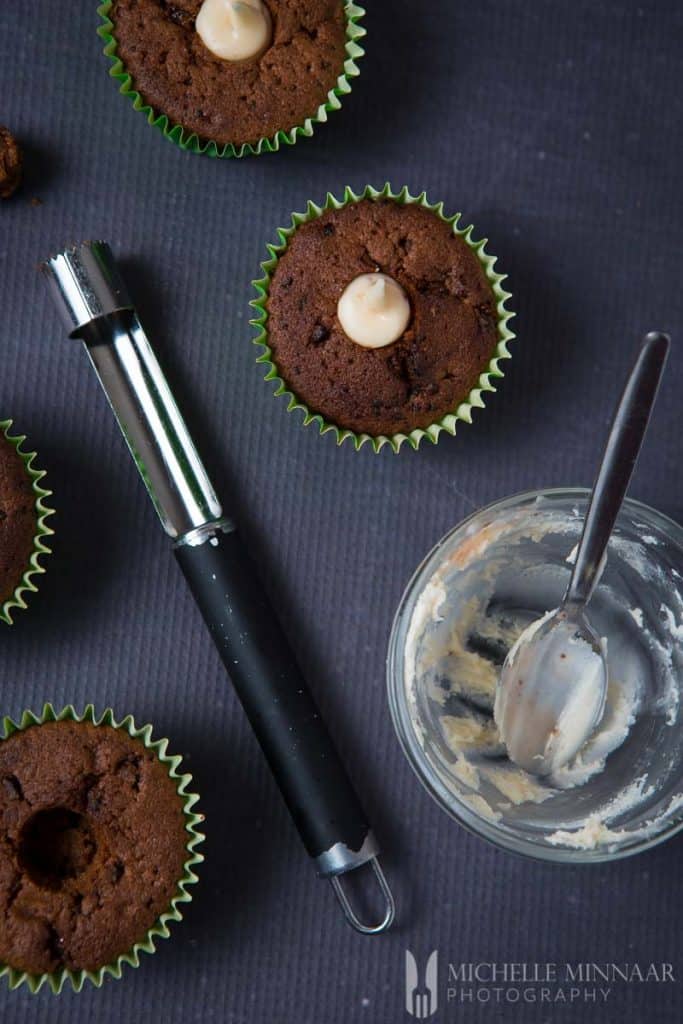 Chocolate flavour
The chocolate base is essential to make the Creme Egg Cupcakes. When you make the Creme Egg Cupcake batter, you can use milk chocolate of any sort and mix it with caster sugar. If you don't have any chocolate at home, you can also use cocoa powder.
Other cupcake bases
You can also make creme egg cupcakes using these as a base:
Dark chocolate base – on the bitter side but provides a lovely dark rich flavour.
Vanilla base – this is a classic base used for fruity cupcakes. Will work with creme eggs as well.
Oatmeal base – this is a healthier option for the health-conscious.
Coconut base – this is typically a vanilla base with the addition of coconut in the batter.
Carrot base- also a healthy option and works very well with the creme egg icing.
Red velvet base – smooth and rich base that will leave a smile on your face. You can find the recipe here: xxx
Batter
Since we are Creme Egg lovers we can also crumble the chocolate from the eggs and mix it in the batter. Then you will truly have Creme Egg Cupcakes. Stir the chocolate softly into the batter until it's smooth.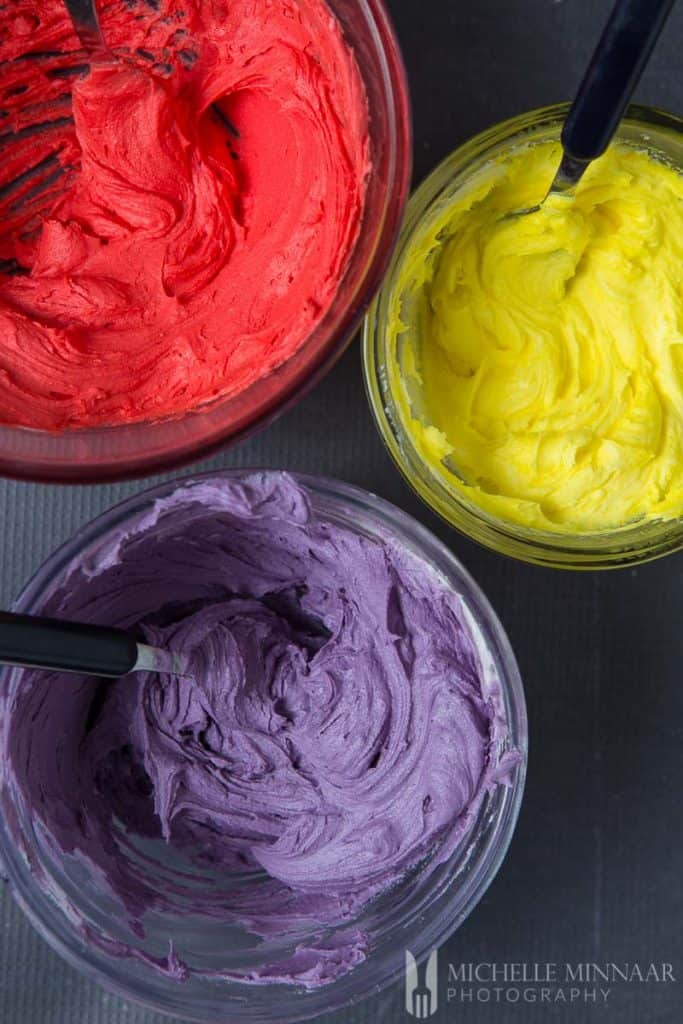 Inserting the egg
Don't insert the creme egg in the batter immediately. If you do, the creme egg will melt to the bottom of the batter and become crispy. I highly recommend that you wait a little before inserting the Creme Egg. Give the sponge a bit of time to bake and then simply dip the chocolate egg inside.
Substitutes for the Creme Eggs
There are plenty of substitutes you can use for the creme egg cupcakes. You can use other types of chocolate, cream cheese of even different type of fruits. The best types of fruit that would work with the creme egg cupcake batter are:
Banana – this creamy sweet fruit is an excellent addition to the Creme Egg cupcake base.
Strawberry – this fruit will add a fresh tangy flavour to your cupcake.
Blueberry- they will add more acidity, which will cut through the subtle sweetness of the cupcake.
Raspberry – beautiful addition to the creme egg cupcake batter. Will provide mild acidity that beautifully complement the rich chocolate flavour.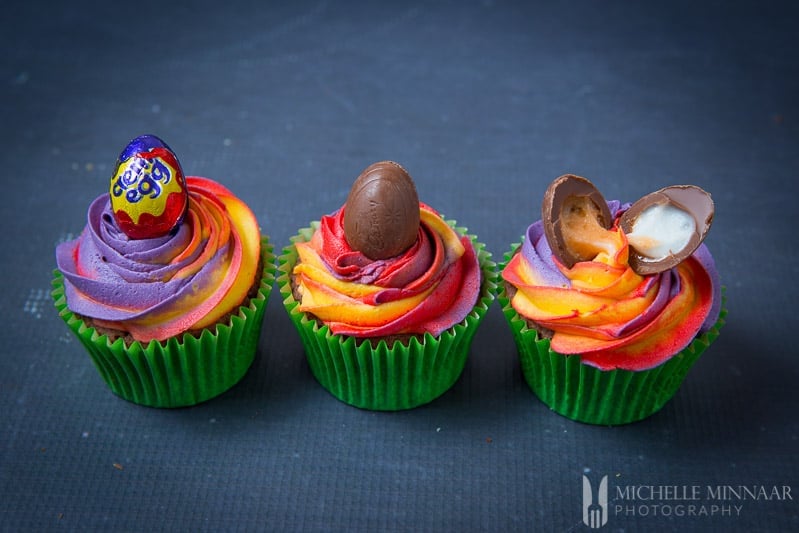 Icing
As you can see, I've used beautiful tri-colour icing for the Creme Egg cupcake. It's delicious, looks amazing and uses the same colours as the branding. Guests are not only impressed by the stunning visual presentation of the Creme Egg cupcakes, but they also get that surprise in the middle of the cupcake. That warm gooey creme egg filling is definitely the best part of the Creme Egg cupcake. Once you have one, you won't be able to resist having another.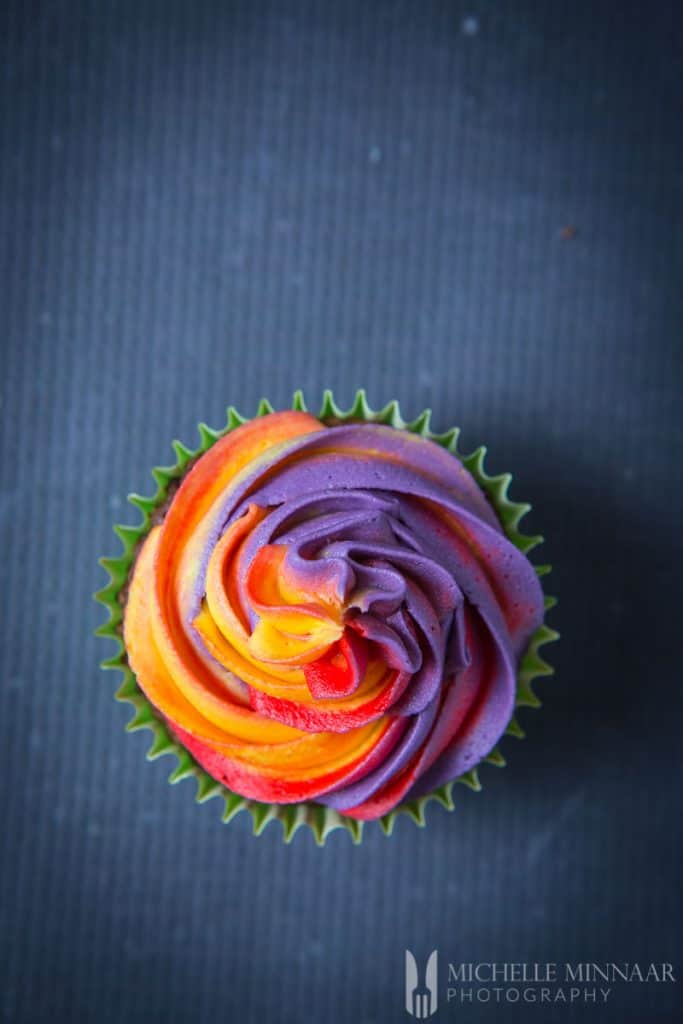 Toppings
Finally, crack the Creme Egg in half. Place the halves on top of the icing and enjoy your Creme Egg cupcake. You use these as toppings:
Fresh fruit
Sprinkles
Shaved chocolate
Chocolate syrup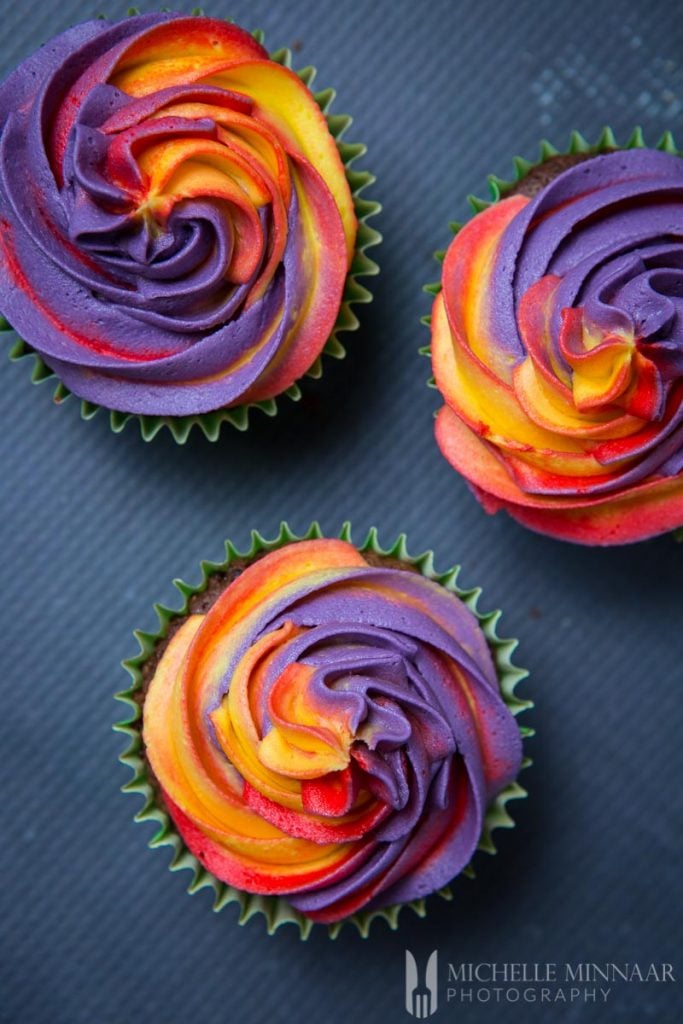 Let us know how this recipe works out for you. If you are a dessert lover, you will also love these:
https://www.greedygourmet.com/recipes-by-dish/chocolate-orange-cupcakes/
https://www.greedygourmet.com/recipes-by-dish/salted-caramel-cupcakes/
https://www.greedygourmet.com/recipes-by-cooking-times/30-to-60-minutes/raspberry-and-white-chocolate-cupcakes/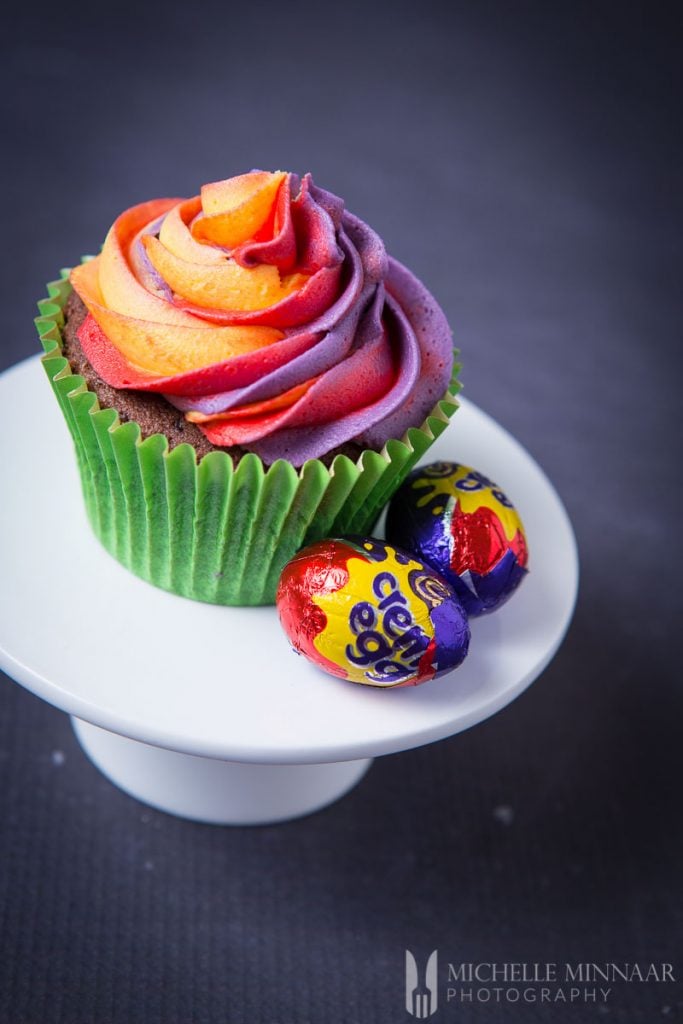 Print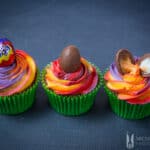 Creme Egg Cupcakes
---
130g

(

4½oz

) self raising flour

130g

(

4½oz

) caster sugar

130g

(

4½oz

) butter or margarine

2

large eggs

20

ml (4 tsp) water or milk

2.5

ml (½ tsp) baking powder

60

ml (4 tbsp) Cadbury's drinking chocolate

4

Cadbury's Creme Eggs

125g

(

4½oz

) unsalted butter

250g

(

9oz

) icing sugar
Food colour pastes (optional)
---
Instructions
Preheat oven to 175°C/350°F/gas mark 4 and place appropriate number of muffin cases in a muffin tray.
Measure out butter and sugar into same bowl and cream together until well mixed and turns lighter in colour.
Measure out flour and drinking chocolate into a separate bowl and add the baking powder. Gently stir together.
Add 1 egg to the creamed butter and sugar along with a tablespoon of the flour and mix well. Repeat this part of the process 1 egg at a time to give a lighter mix.
Cut the creme eggs in half and scoop out the middles. Set the filling aside.
Chop the remaining chocolate into small chunks.
Gently stir in the remaining flour, chocolate chunks and water. If you want a stronger chocolate flavour you can add another tablespoon of drinking chocolate to the mix at this stage.
Scoop mixture into cases, about half-full. An ice cream scoop is very handy for doing this.
Place the mixture in the oven for approximately 15-20 minutes. Check after 15 minutes to see if cooked. Cakes will be cooked when they are springy and return to shape when lightly pressed on top.
Leave cakes to cool on a wire rack.
For the butter icing soften the butter.
Carefully add icing sugar to avoid clouds of icing dust.
Mix until fully incorporated and butter icing becomes whiter. You can do this by hand but a mixer makes it much easier – just keep the mixer on a slow speed.
Take the Creme Egg middles reserved earlier and add a couple of tablespoons of butter icing and mix well.
Using an apple corer, remove small sections from the middle of each cupcake and fill with the cream egg and butter icing mixture.
Optional, at this stage you can colour the butter icing or you can leave it white. For a bit of fun with this recipe we coloured the icing red, yellow and purple. To achieve the rainbow icing effect imagine you are splitting your piping bag into 3 sections and scoop a spoonful of each colour carefully onto the inside of the piping bag so that all colours are at the same level. Then as you squeeze the bag, all three colours will come out together to give the rainbow swirl effect.
Using a large star nozzle, pipe swirls of butter icing onto the cakes.
Decorate with cream eggs or with chocolate sprinkles/shavings.
Notes
The temperature varies in each oven so you may need to make your oven slightly hotter or cooler when preheating.
When make smaller batches of cupcakes, it's better to mix smaller mixes by hand, but for larger quantities a food mixer is easier to use.
If you'd like to soften butter, it works well to microwave it in 10 second bursts, checking each time to see if butter is softening.
Prep Time:

20 minutes

Cook Time:

1 hour

Category:

Cupcakes

Method:

Baking

Cuisine:

British
Nutrition
Serving Size:

1 serving

Calories:

251

Sugar:

31.3 g

Sodium:

75 mg

Fat:

9.7 g

Saturated Fat:

5.8 g

Carbohydrates:

40 g

Protein:

2.3 g

Cholesterol:

54 mg
save the recipe to your pinterest board