Ever heard of a crempog? In simple terms, crempog is a Welsh pancake recipe that has been around since the English Middle Ages. Hence, this is the perfect recipe to try, especially on National Pancake Day or Shrove Tuesday!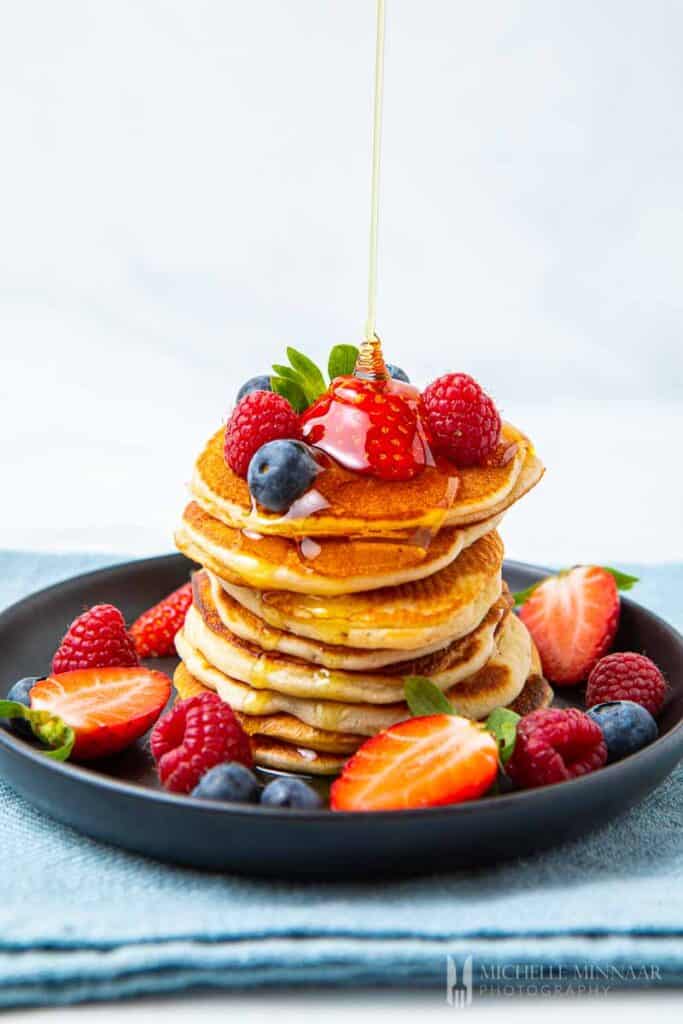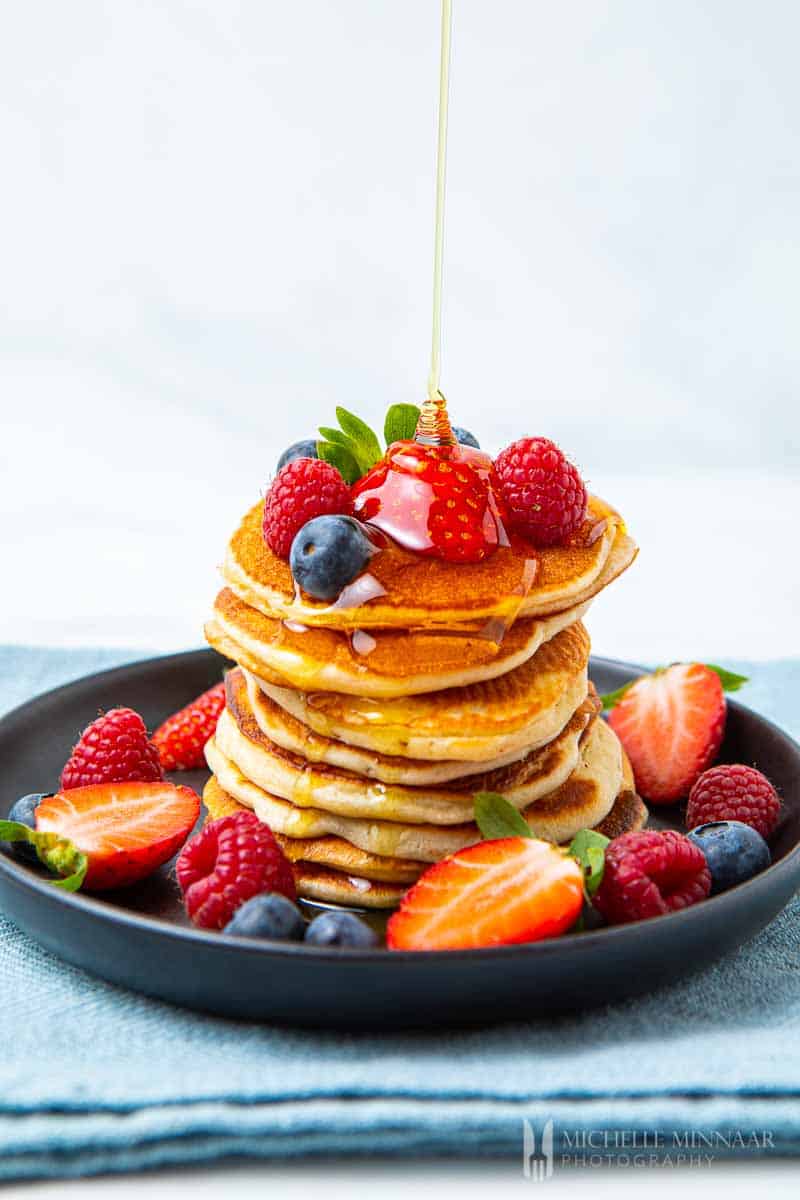 products you need for this recipe
Here's a list of the top products you'll need for making any pancake recipe, including this crempog recipe.
Crempog welsh pancake recipe
A crempog recipe includes flour, buttermilk, eggs, salted butter and a touch of vinegar. It is a traditional Welsh recipe that you can find all over the United Kingdom.
Visually speaking, the pancakes are thick and are served stacked on top of one another with some syrup or fruit. They are absolutely irresistible. You have to try this recipe.
By the way, to make a truly authentic version of a crempog recipe, then go for this Welsh griddle. This way, you'll be making the crempog recipe the right way.
How do you like to make your pancakes from scratch? Do you use a special type of frying pan, or do you use the ordinary one and just let the pancakes take on any shape they want? Let me know in the comments section below.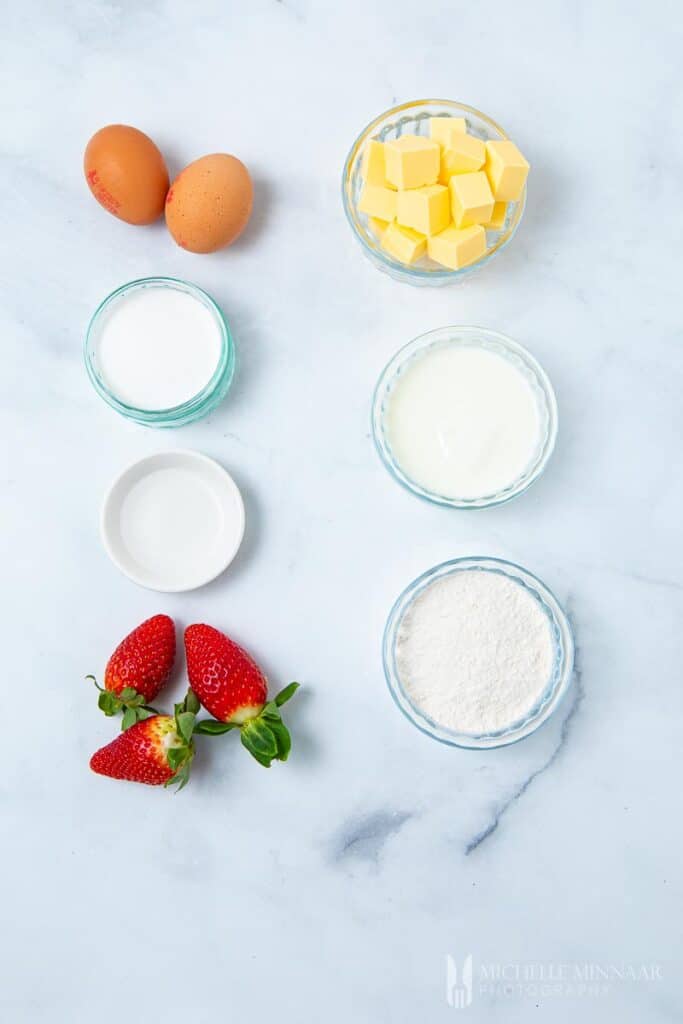 crempog history
A crempog pancake or crempogau (in plural), are traditionally made on griddles or on bakestones. Believe it or not, it is one of the oldest Welsh recipes.
Ths crempog is also known by other names. For instance, you might have heard of ffroes, cramoth or pancos.
Nevertheless, the origin of the name of crempog is from a Bretonese word 'krampouezh'. Not surprisingly, this is also a type of pancake, but a lot thinner than a crempog pancake.
Actually, the krampouezh pancake is more similar to the French crepe pancake, which is almost paper thin.
In either case, since the crempog has been around for ages, it influenced other recipes such as the crumpet. Today, a crempog is served on celebratory occasions in Wales, birthdays, or on Shrove Tuesday.
Shrove Tuesday, in the UK as well as other commonwealth countries, is also known as National Pancake Day or Pancake Tuesday.
This day varies every year, since it takes places in the seventh week before Easter and a day before Ash Wednesday. Therefore, in 2020, Shrove Tuesday is on the 5th of March.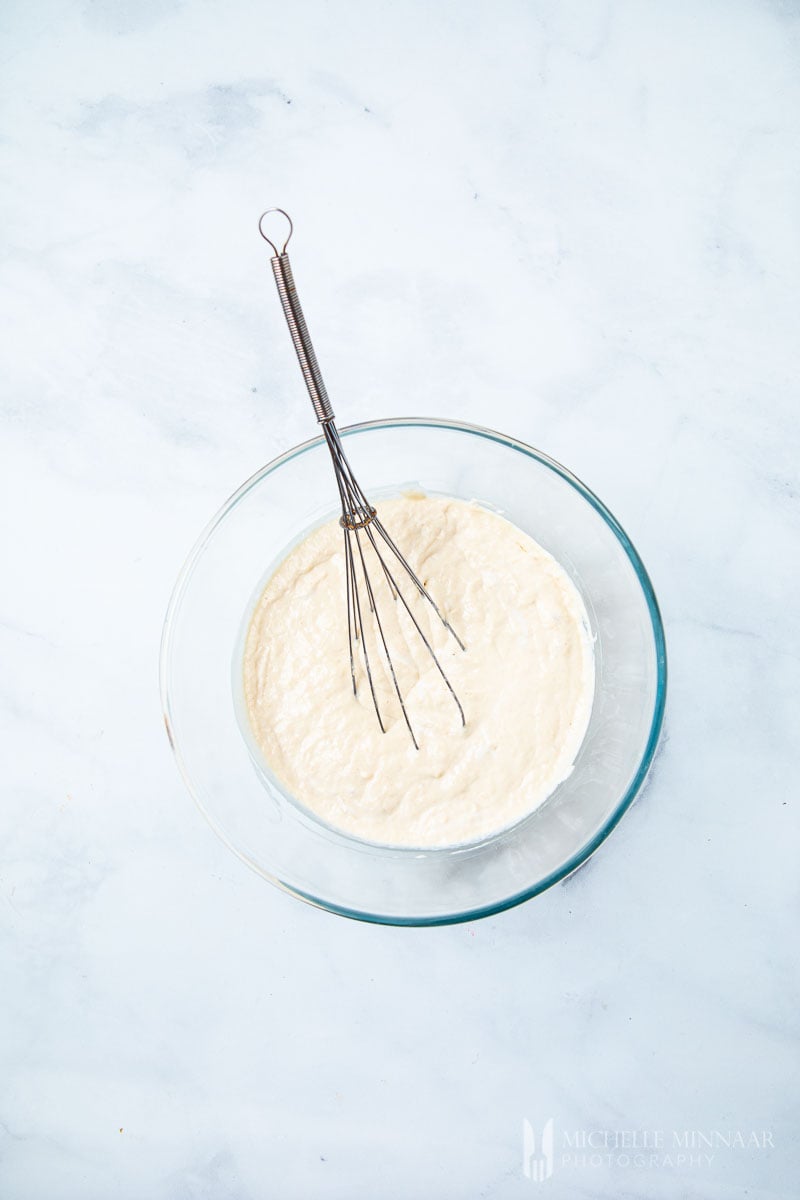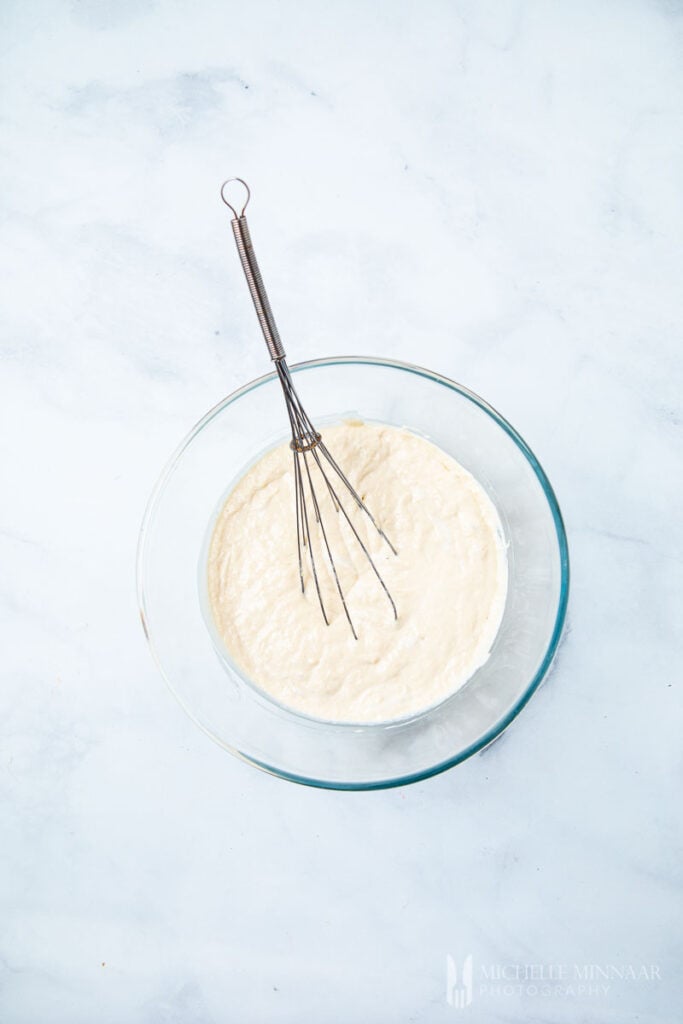 how to make a crempog
A crempog is actually quite inexpensive to make. It only requires your regular staples, such as butter, eggs, buttermilk and flour. In some versions, there is a dribble of vinegar, while it is absent in others.
Some versions also contain a hint of baking soda so that the pancakes rise up. The baking soda also makes the pancakes really airy and fluffy, exactly what you want in a pancake.
It's like with a cobbler recipe. Everyone makes their own unique version of it.
Welsh pancakes with raisins
Again, some people also add raisins for extra flavour. Although, I have to say my kids aren't the biggest fans of this addition. So, it's completely up to you whether or not you would like to add the raisins or other dried fruit inside.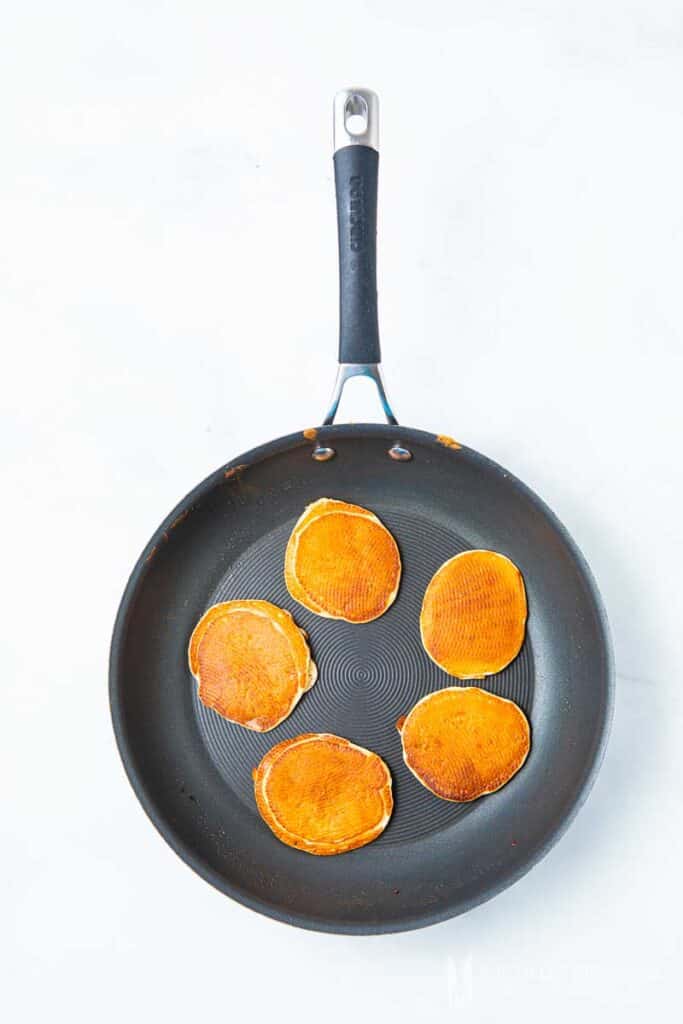 vegan crempog recipe
There is a way in which you can make a vegan version of the crempogau. First of all, instead of the buttermilk, use approximately 350 ml of water. Add 90 grams of fresh spinach, just remember to wash it first.
Next, mix in 250 grams of chick pea flour with 1 teaspoon of baking powder. Boom, with a pinch of salt, you've got the perfect vegan savoury pancakes.
If you would like to make a sweet version, just add 1.5 tablespoons of sugar into the spinach batter. It's not the first time I've use vegetables to make a fantastic pancake recipe.
pancake recipes
For instance, if you are into other vegan pancake recipes, you should check out my vegan sweet potato pancakes. They are so delicious, my kids keep asking for them all the time.
If you prefer the more delicate type of pancakes, then go for these pancakes with cinnamon and sugar. Often, they also serve the pancakes with lemon juice and sugar.
best pancake toppings
As for the toppings, you can consider the following ones with crempog. Let's start with traditional toppings:
powdered sugar
salted butter, but I generally go for the unsalted type
fresh fruit: strawberries, raspberries, blueberries or any other type of forest berry
maple syrup
Of course, you can also consider other types of fruit such as bananas. I think they also work very well.
Try my other desserts as well, such as: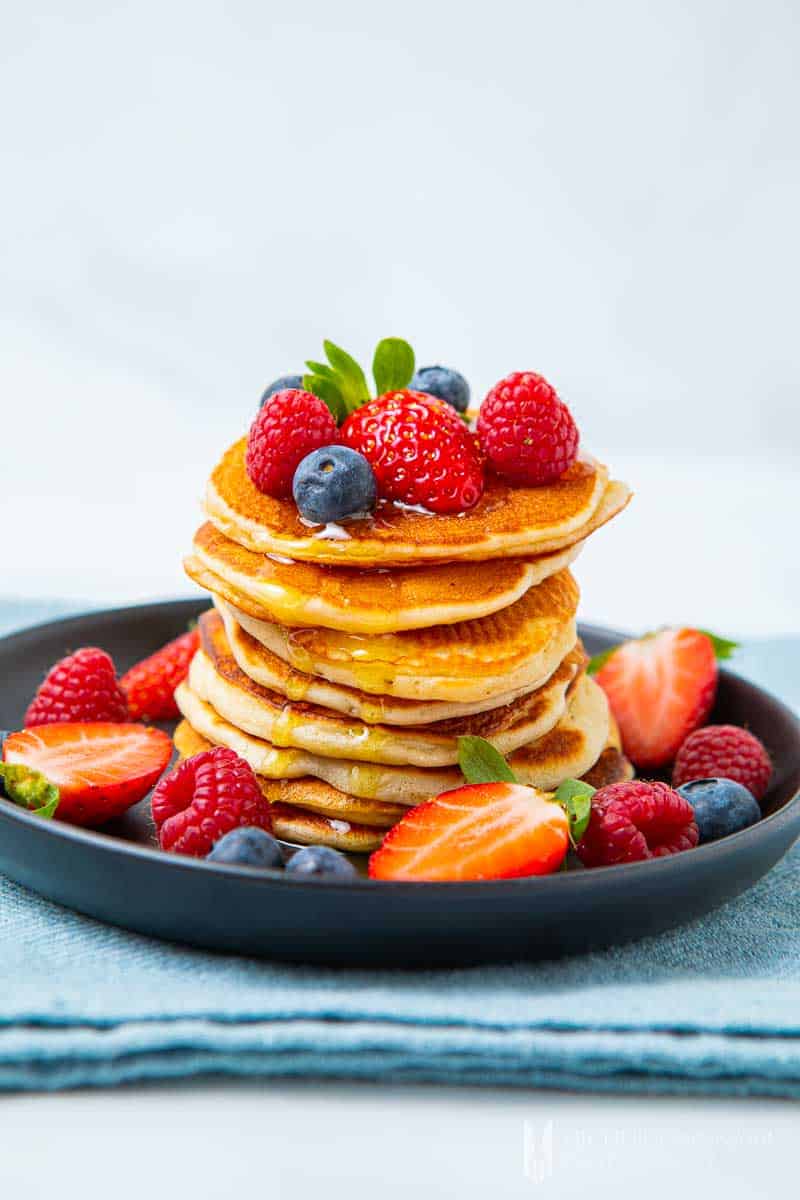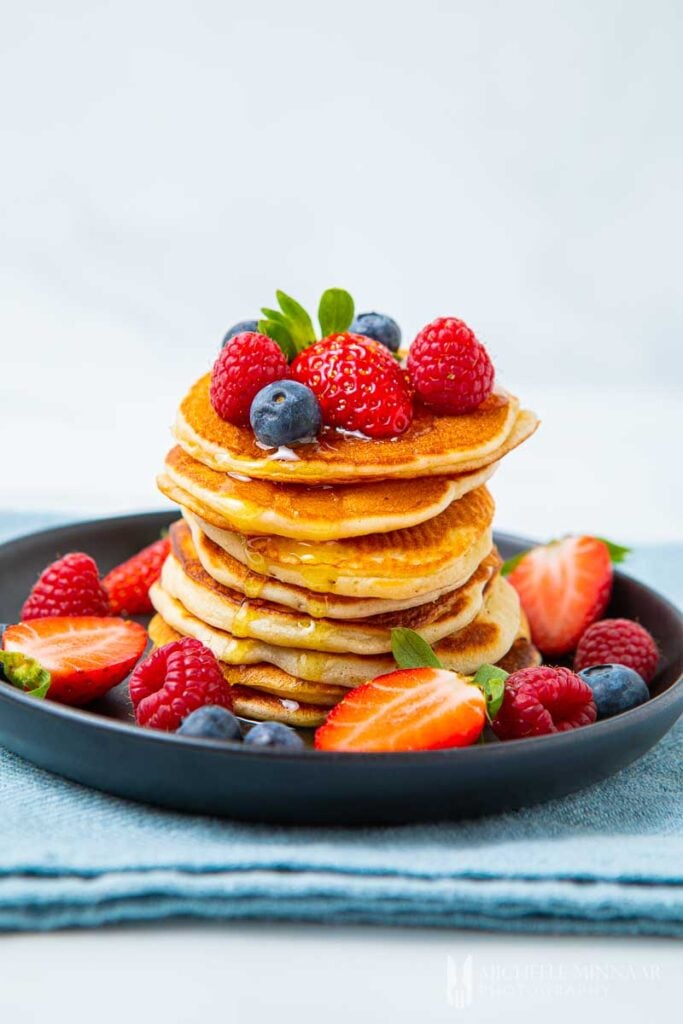 Other toppings which you can also opt for are:
Oh so many decisions. Either way, any type of topping will pair very nicely with a traditional crempog recipe. You'll see.
How would you serve your crempog pancake recipe? Let me know in the comments section below!
Print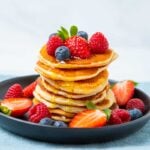 Crempog
---
Description
Learn how to make authentic crempog, which is a traditional Welsh pancake recipe. Crempog or crempogau are thick pancakes, served in stacks.
---
500

ml

(2 cups) buttermilk

55

g

(1/4 cup) butter

275

g

(2 1/4 cups) flour

75

g

(1/3 cup) sugar

5

ml

(1 tsp) baking soda

2.5

ml

(1/2 tsp) salt

15

ml

(1 tbsp) vinegar

2

eggs
---
Instructions
Gently warm the buttermilk in a saucepan. 
Stir in the butter and stir over a low heat until melted. 
Place the flour in a bowl. 
Gradually pour the milk and butter into the flour and beat well.
Leave the mixture to stand for at least 30 minutes; a few hours would be even better.
Beat the eggs in a separate bowl. 
Add the sugar, baking soda,  salt and vinegar to the eggs and mix.
Pour the egg mixture into the flour one and beat until a smooth batter is formed. 
Grease a frying pan and heat until hot but not smoking.
Drop the batter, a tablespoon at a time, onto the frying pan, and cook over a moderate heat until golden brown on both sides.
Keep the pancakes warm until you've used up all the batter.
Traditionally, you're meant to slather butter on the crempog but you can enjoy it with any type of topping you fancy!
Notes
Avoid boiling the buttermilk.
Traditionally, crempog is cooked on a Welsh griddle.
Prep Time:

15 minutes

Cook Time:

10 minutes

Category:

Breakfast

Method:

Pan Fry

Cuisine:

Welsh
Keywords: crempog recipe, welsh pancake recipe, shrove Tuesday recipe, pancake day recipe