There is nothing that I love more than enjoying a vibrant Mediterranean salad. I make sure that I have these types of light and healthy salads at least twice a week during summer time. Topped with a flavourful Mediterranean salad dressing or premium quality olive oil will make this salad irresistible.
Do your body a favour and ask yourself this question: when was the last time you treated yourself with a colourful salad like this one? This Mediterranean salads is made with traditional ingredients from the region. So, don't be shy and take a stroll down to the market. Get the ingredients when they are at their best. Now you too can feel like you are on vacation, by making this Mediterranean summer salad in the comfort of your own kitchen. Besides, who doesn't love Mediterranean food?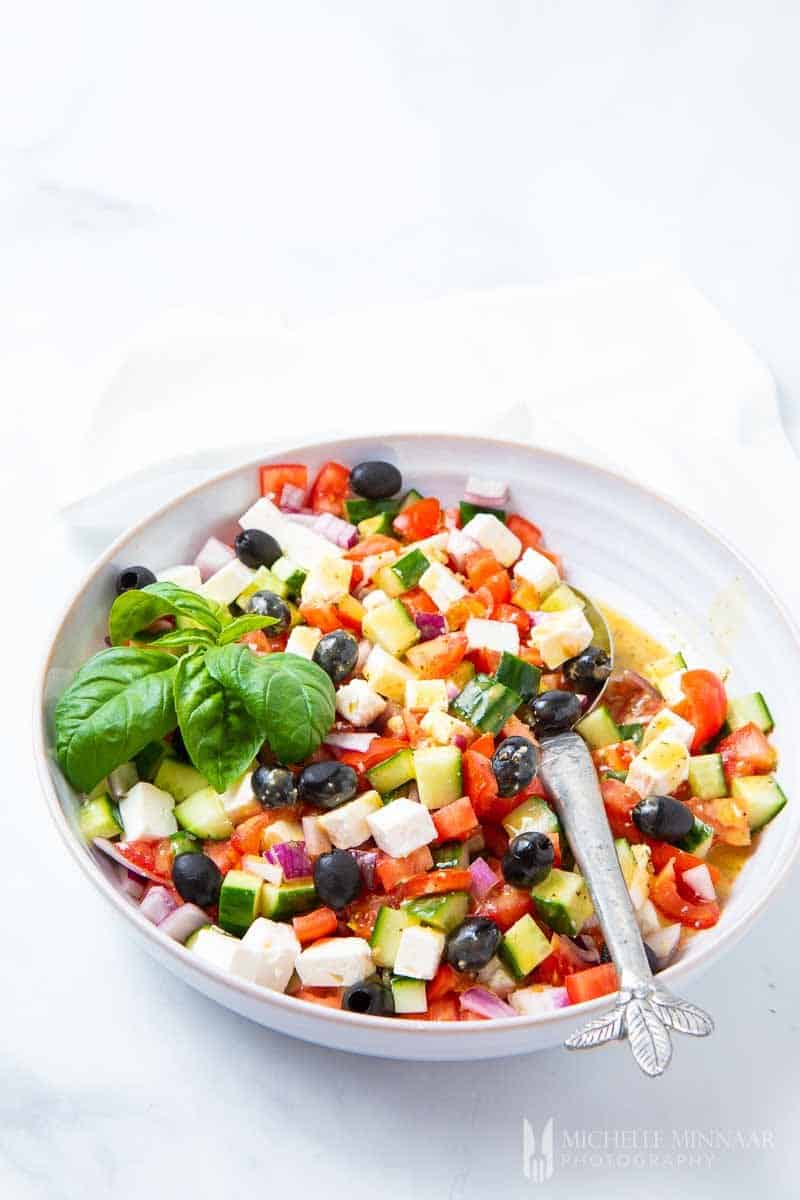 easy everyday Mediterranean salad recipe
Again, if I had the discipline to eat healthy 24/7, I would eat this Mediterranean salad everyday. Moreover, this salad is an excellent idea for those on a vegetarian diet. It's nutritious, filling and healthy. Plus, there are ways how you add more nutritional value and protein into the salad. Don't like feta cheese? Fret not, you can substitute it with you favourite cheese.
Lastly, you can make this Mediterranean salad vegan by taking out the cheese element. The salad will still retain its Mediterranean flavours.
It's a very simple recipe to master which doesn't call for a lot of ingredients. I guarantee you that you'll be adding this Mediterranean salad Greek-style to your weekly menu. It's that sort of salad you can easily whip up in under 20 minutes.
Mediterranean salad Jamie Oliver
As inspiration, I've looked at Jamie Oliver's Mediterranean salad recipe, although he calls his creation a traditional Greek salad. I must admit, I disagree with how he's named his salad as he has included some unusual ingredients which don't usually make up a Greek salad.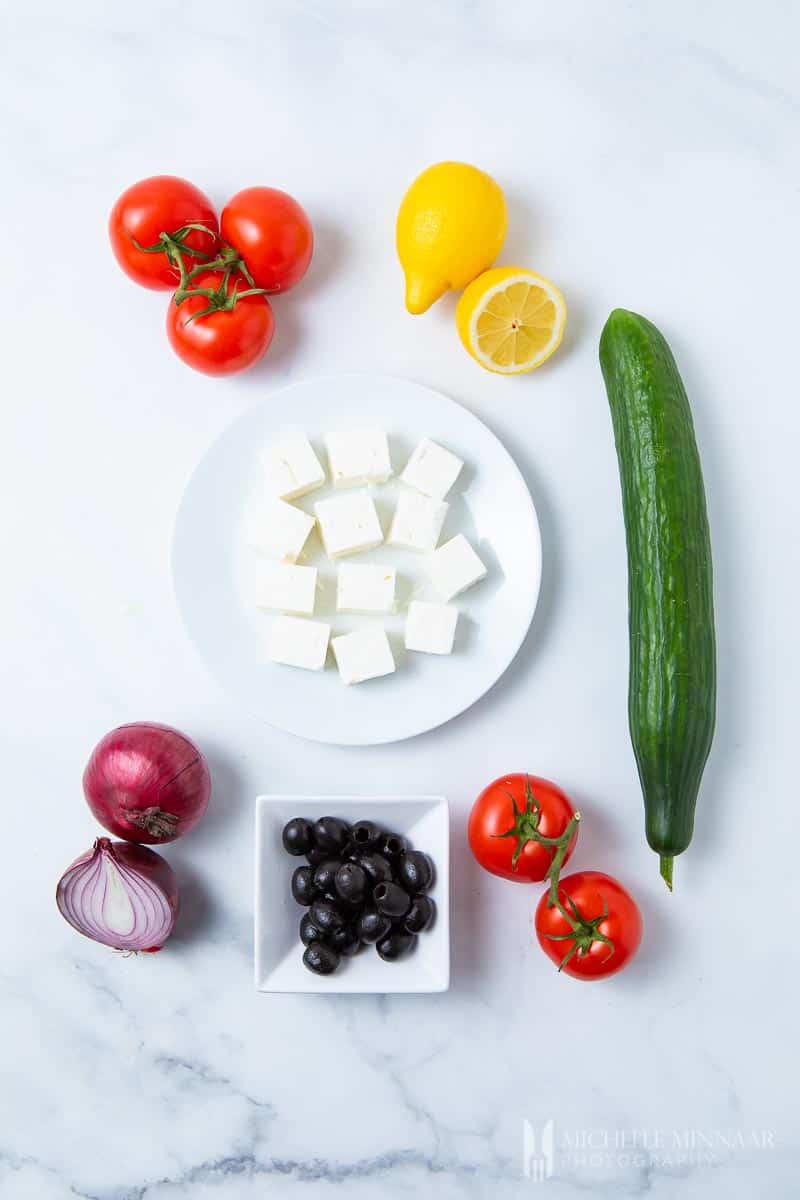 For example, he includes mint which is not very common in a Greek salad. Although mint is a popular ingredient in Mediterranean cuisine, it does make a nice addition to a Mediterranean salad. Instead of mint, I included fresh basil.
For convenience, I've used pitted black olives. There is nothing stopping you from using olives with stones in them. Also, I've left out the green peppers since I think the olives are aromatic enough.
high protein salad recipes
Do you want to turn this recipe into a nutritionally dense salad packed with protein? Here are just a few suggestions you can consider in order to make this salad your own.
Mediterranean salad with quinoa
Quinoa is very high in protein and fiber. I recommend adding it in case you want to serve the Mediterranean salad as a main course. The quinoa will make the salad much more filling, plus you can use leftover quinoa for other recipes. For instance, you can try making this stunning rainbow quinoa salad.
Mediterranean salad with chickpeas
The humble chickpea also contains a considerable amount of protein. In addition, it is a traditional Mediterranean ingredient - just think of hummus! You should try my roasted carrot hummus recipe too, which is to die for.
To add a bit of crunch, you can roast the chickpeas - check out my roasted chickpeas recipe. Otherwise, you can always consider adding other types of pulses. Inspire yourself with these salads below:
Mediterranean salad with chicken
If you want to add even more protein, then use chicken. For extra juicy chicken, make sure you brine the meat first. Click here to learn how to brine chicken and check out my ultimate guide to brining chicken.
You can use any part of the chicken. Although I recommend using thinly cut pieces of either smoked chicken breast or brined chicken breast.
In essence, you can also add other types of meat into this Mediterranean recipe. This is one neat idea how to use up leftover roast meat. However, I think the chicken yields the best results.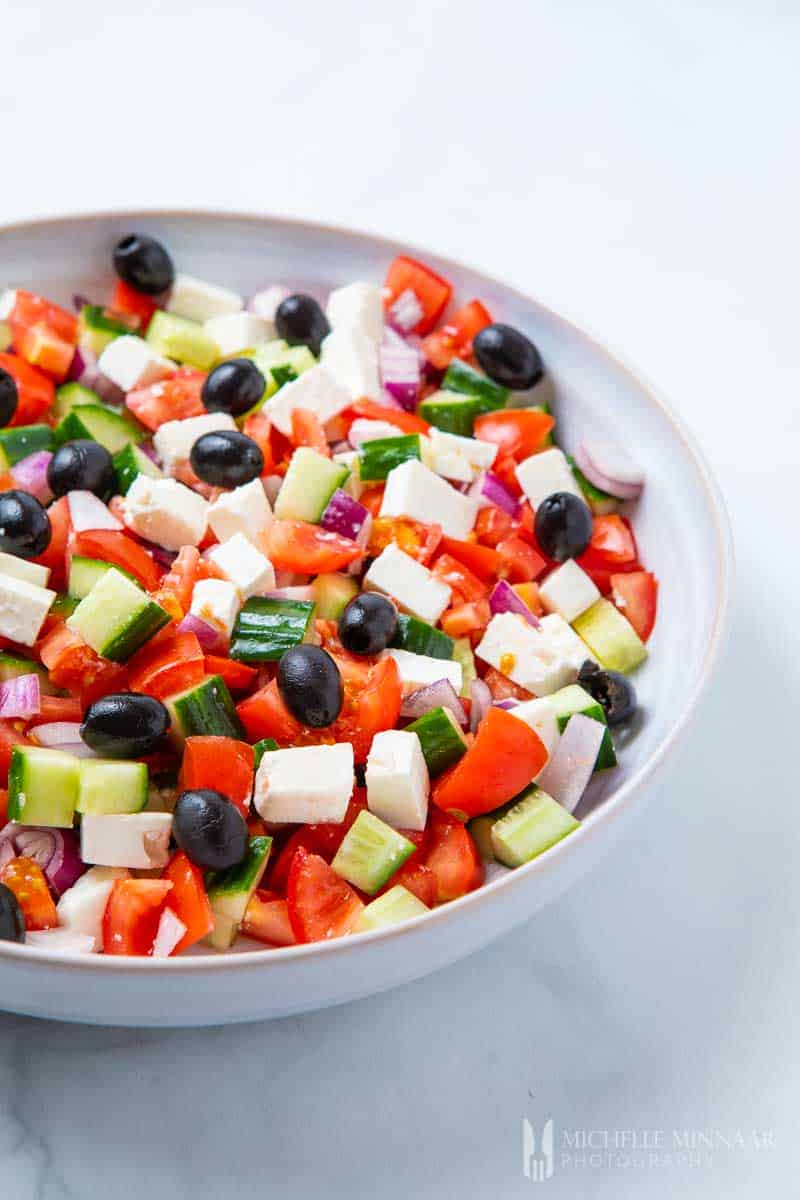 Mediterranean salad with seafood
If you are looking for Mediterranean flavours, then inspire yourself with this octopus salad. You can always toss grilled octopus or squid into this salad recipe. Plus, the dressings that I've designed for this salad has lots of lemon, which pairs well with any type of seafood.
substitutes for feta
Of course, the aforementioned ingredients can act as substitutes for the feta cheese. If you want to stick to cheese though, you can consider the following alternatives:
fresh burrata
blue cheese like Gorgonzola (if you fancy blue cheese)
Which one appeals to you most? My advice is to opt for grilled halloumi. You can have this Mediterranean salad with halloumi for lunch and then make this excellent halloumi salad with apricots for dinner!
Mediterranean salad dressing
Now, to tie this salad the best possible way, use my delicious Mediterranean salad dressing. It's made with commonly found Mediterranean herbs like basil and oregano, plus red wine vinegar, olive oil, mustard and lemon.
On the other hand, you can always consider:
So, which salad combination appeals to you most? How will you make this Mediterranean recipe your own? Let me know, I am very curious.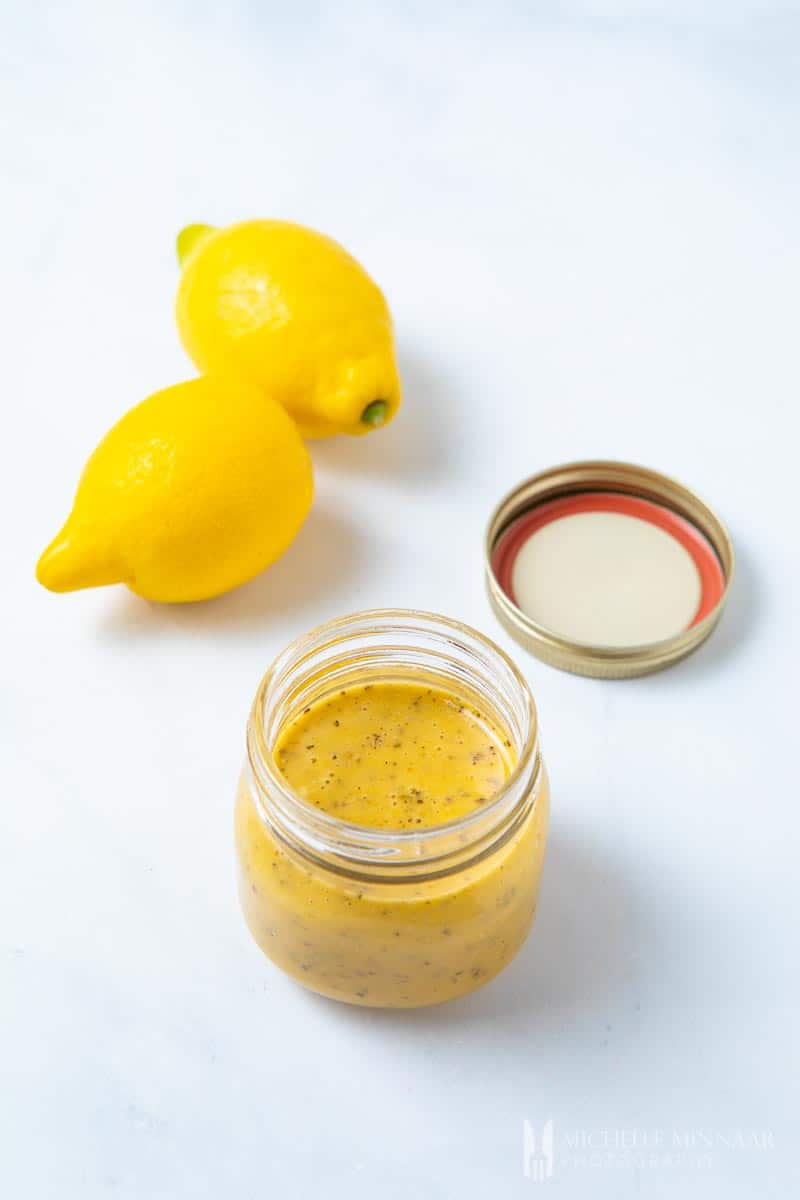 Print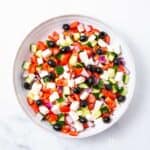 Mediterranean Salad
---
Description
This Mediterranean Salad takes under 15 minutes to prepare. This vegetarian salad recipe can be served as starter or side dish. Serve with your favourite dressing!
---
1

red onion, peeled and finely chopped

6

tomatoes, washed and chopped

1

cucumber, washed and diced

24

black olives, pitted

200

g

(7oz) feta cheese
Salt and pepper to taste
---
Instructions
Mix all the ingredients together in a large salad bowl and serve immediately with your favourite salad dressing. Try my Mediterranean Salad Dressing!
Notes
Feel free to chop and change the quantities used of the different ingredients. Don't be afraid to experiment with other ingredients. Make it your own!
Prep Time:

15 minutes

Cook Time:

0 minutes

Category:

Salad

Method:

No Cook

Cuisine:

Italian
Keywords: Mediterranean Salad, greek salad recipe, Italian starter recipe, vegetarian salad recipe