Reheating tamales is not rocket science. However there are a few simple steps you'll need to follow to heat them up correctly, so that you can enjoy them to the max.
That being said, if you are looking to learn how to reheat tamales, you've come to the right place. In sum, there are six main ways to reheat tamales (fresh or frozen). You will find them all in here.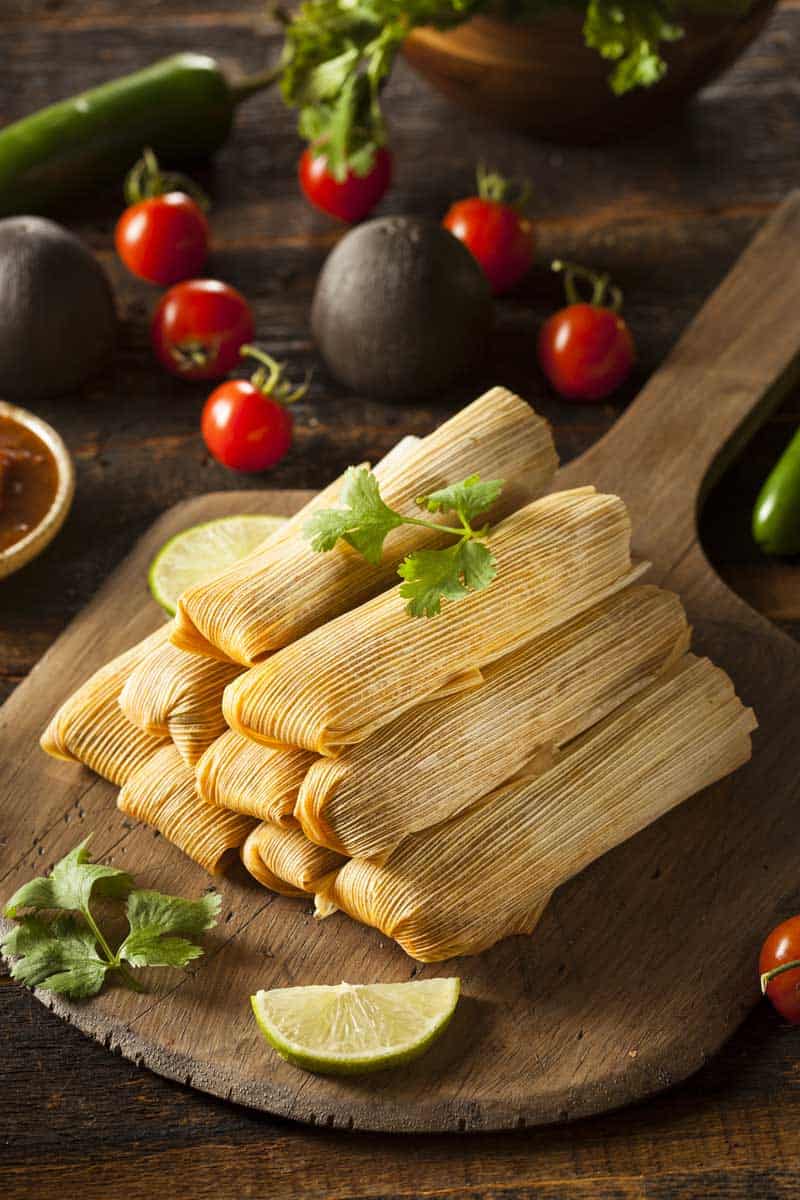 how to reheat tamales guide
Before you learn how to reheat tamales, you'll need to understand what they are and what they are made of. A tamale or tamales are a traditional dish you'd find being served in Mexico and neighbouring countries.
It is a small masa-based dish, which generally takes on a rectangular form. It is filled with meats, cheeses, fruits, vegetables, chillies, etc. and then wrapped and steamed in banana leaves.
The banana leaves are not edible, so they are either disposed of or used as a plate. If you don't have access to masa or masa harina, then check out these masa harina substitutes.
In either case, tamales are a very popular street food throughout Central America, Latin America and the USA. Apparently, they have been around since 8000 BC.
It is said that the Aztecs, Incans and Mayans used to take tamales on their hunting trips as they were very easy to carry around. So, if you love exploring Latin American food, you should definitely try tamales.
If you like Mexican food, you should also definitely check out my guacamole recipe as well as my pico de gallo recipe!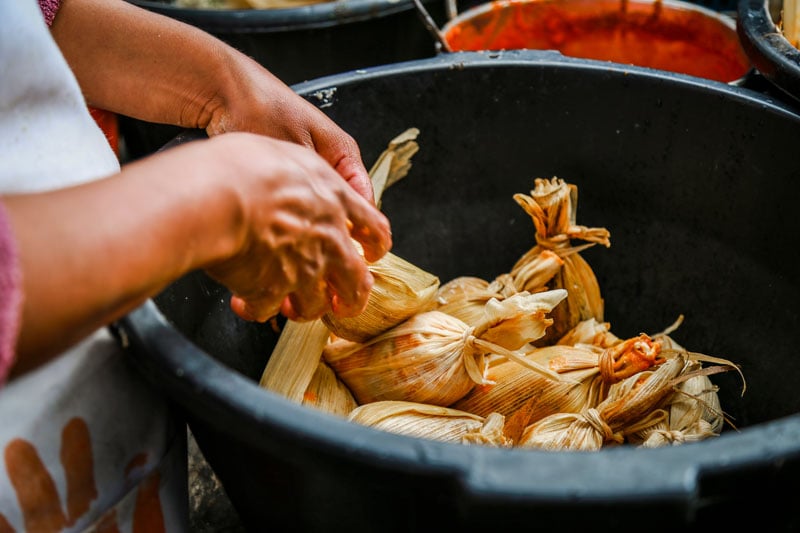 Top Products You Need
Here's a list of products you'll need to have if you want to learn how to reheat tamales. In addition, you'll find some products which might appeal to you, especially if you love eating tamales. Take a look at the following products below:
In your quest to find out the answer to the question 'how to reheat tamales', now you will also know which products you need to reheat tamales. Good luck!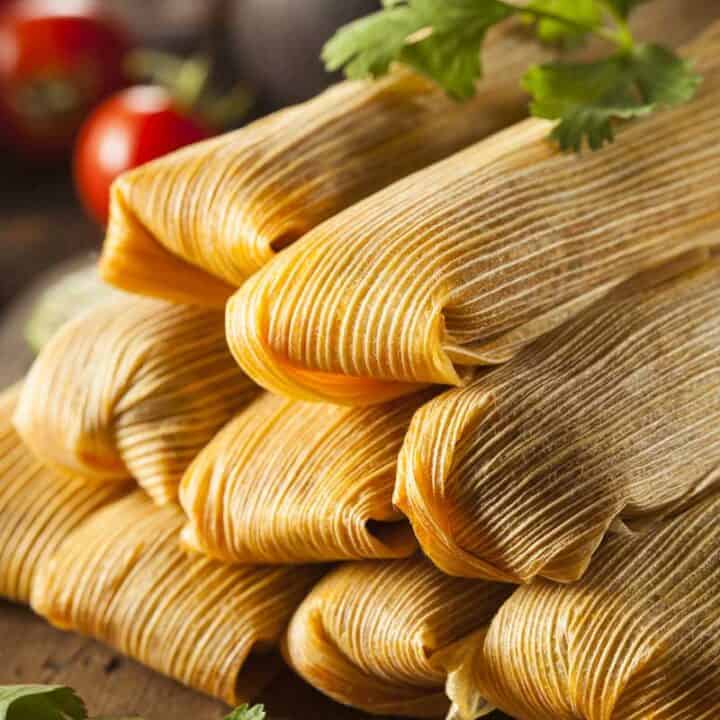 How to reheat tamales
Don't know how to reheat tamales? Learn the 5 best ways how to reheat this classic Mexican food, from using the oven to microwave.
Instructions
Preheat your oven to 180°C/350°F/gas mark 4.
Sprinkle some water over the tamales, then wrap them in aluminum foil.
Place them into an oven-proof tray or dish and spread them out with space in between them. This will help them reheat evenly.
Place the tamales in the oven for 15 minutes.
Check their temperature. If they are still too cold, reheat for another 5-7 minutes. Enjoy!
4 more ways to reheat tamales
If you don't have an oven or don't have the time, there are other ways to reheat tamales. Check out the list below and find out which one of the four best ways to reheat tamales suits you the best.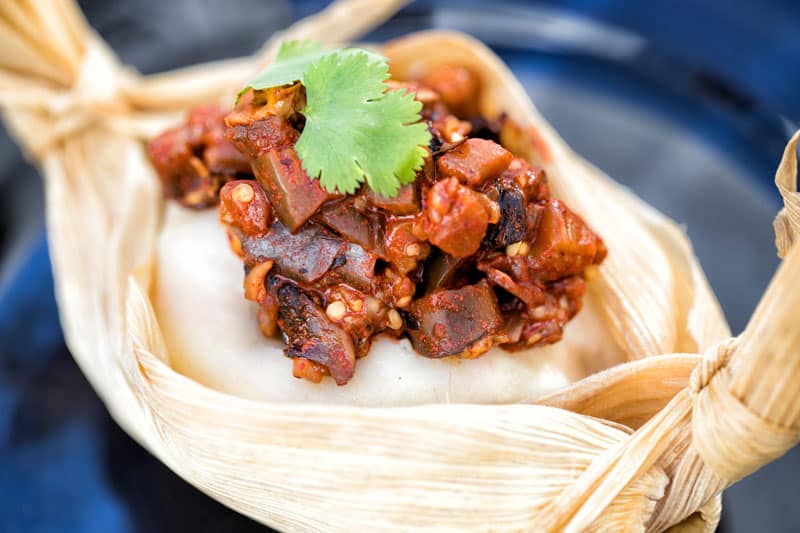 how to reheat tamales in a steamer
First of all, you can use a normal steamer (or a wooden one) to reheat your tamales. Fill the steamer with 100 ml of water. Steaming helps preserve the original flavours of the tamales.
Therefore, steam your tamales for roughly 10 minutes until they heat up completely. If they are still cold, steam them for an additional 5-7 minutes until they reach 165°F/73°C.
If you want to learn how to reheat tamales the traditional way, then use a tamalera. A tamalera is a Mexican pot designed specifically for tamales. Just place a couple of tamales inside and let the steam run through them.
how to reheat tamales in a microwave
In order to reheat tamales in a microwave, for best results, you'll need a microwave steamer. This means, you'll need to place the tamales inside the microwave steamer (a special container which steams your food in the microwave).
Set the microwave on medium-high setting and let it run for 3 minutes. Check the tamales after the second minute. If they are still cold, then extend the time in the microwave to 4-5 minutes depending on the size of your tamales.
Otherwise, you can place the tamales on a plate and sprinkle them with a bit of water. Reheat on high temperature for 45 seconds. If the tamales are cold inside, add another 30 seconds.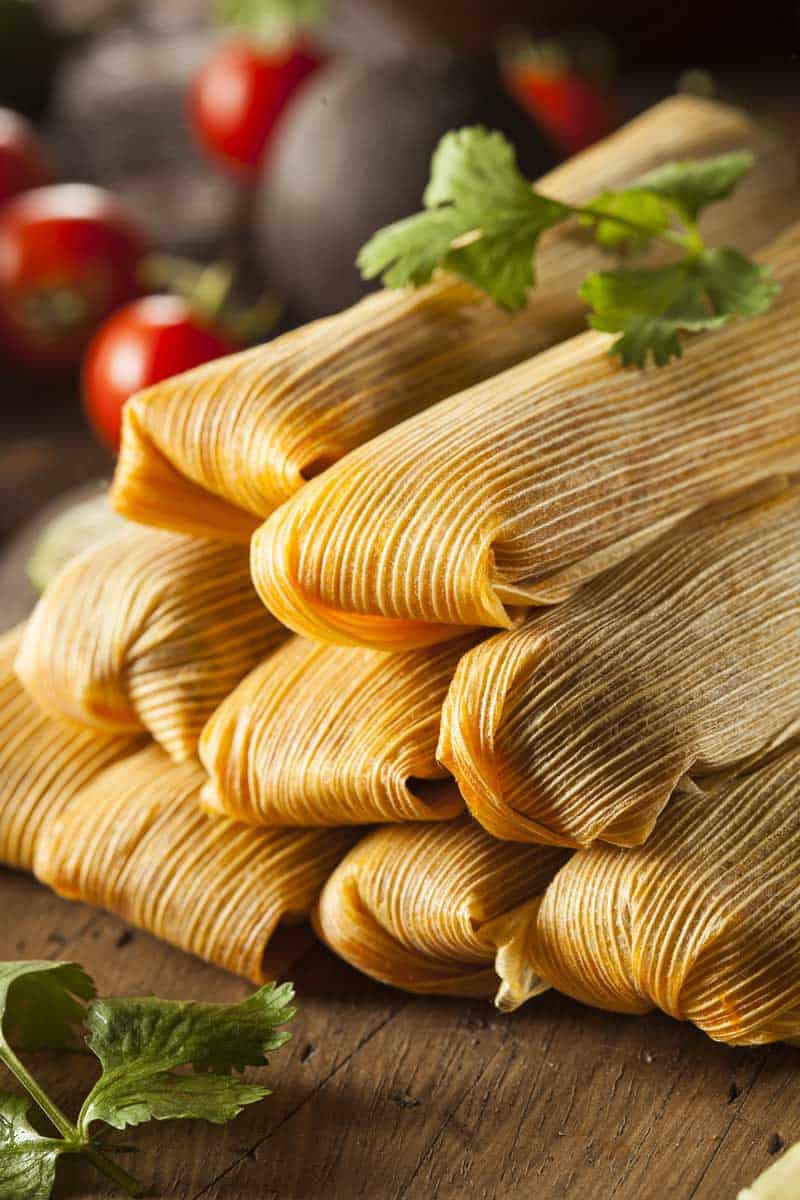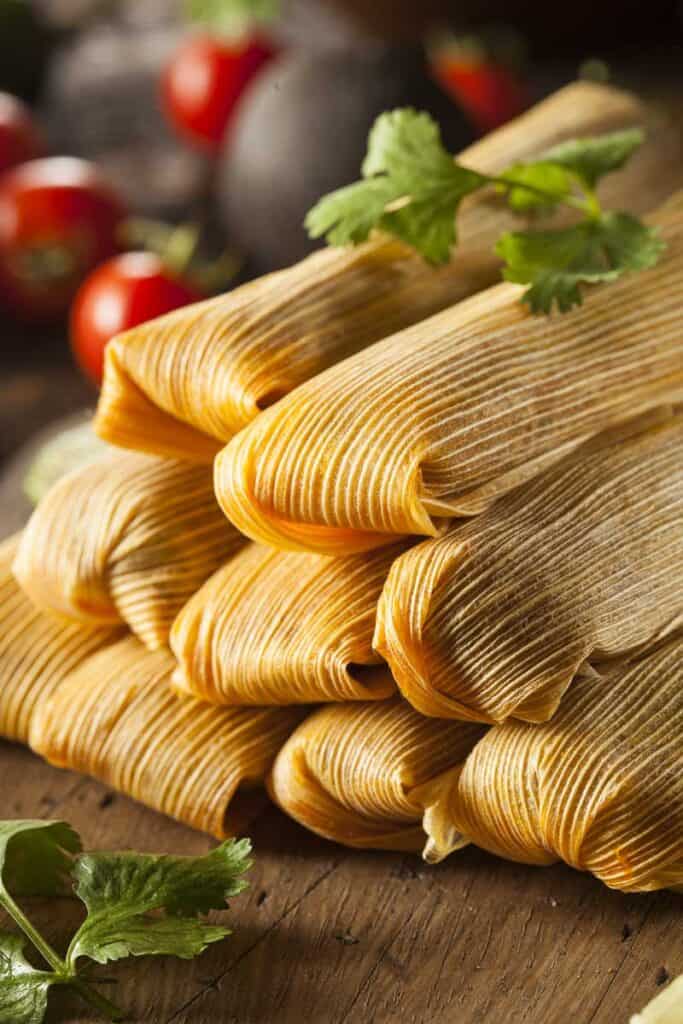 how to reheat tamales in slow cooker
Leave the tamales inside for 30 minutes. After 30 minutes, check to see if they are warm enough. If they are still cold, then first of all, rearrange the tamales.
Second, leave them inside for an additional 20 minutes. Tamales are generally ready to eat when they reach 165°F/73°C. Use a cooking thermometer for this step.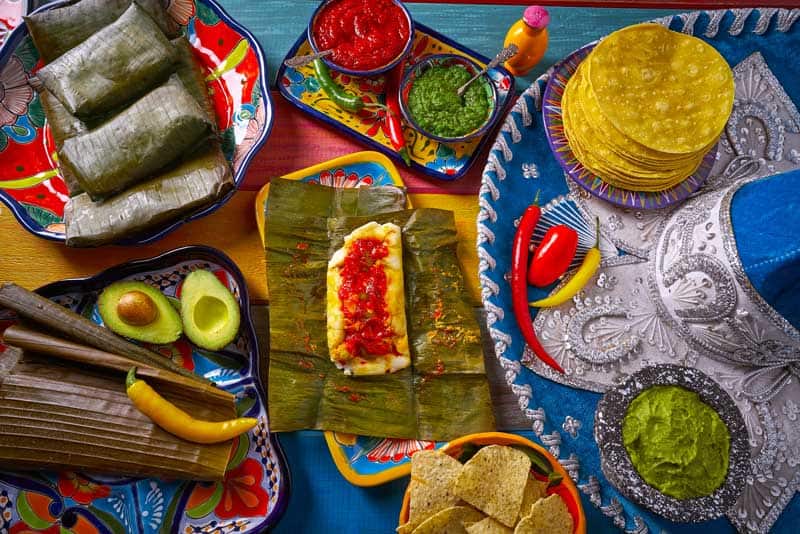 how to reheat tamales in air fryer
The air fryer is excellent for reheating tamales. Turn your air fryer to 350 °F/180°C. Place them inside for 3 minutes and then check if they are cold. If they are still cold, reheat them for an additional 2 minutes.