If you're a Brit and have had enough of this eating-baked-beans-and-toast-on-Spanish-soil nonsense, then I urge you to give Gastrobar AIE a whirl.
For a small island Tenerife has a surprisingly large population of around one million people at any one time. As with any country there are differences between the regions and in this case there is a divide between the north and south. The latter enjoys hotter, drier weather thus the landscape is more brown, rocky and arid. The north is decidedly more green thanks to enjoying a bit more rain and is slightly cooler. The south is geared more towards the tourists whereas in the north more traditional Canarian restaurants can be found.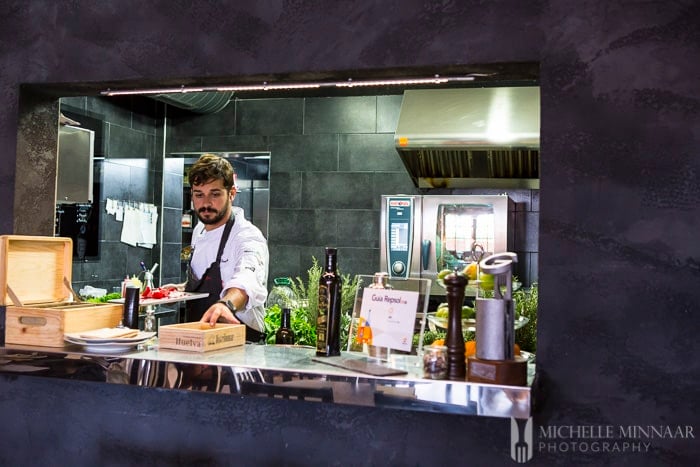 Gastrobar AIE is located in the north where self-taught chef Omar Pérez Bedia has been serving Canarian cuisine with a twist for the past 5 years. With an array of fresh herbs peeking out of the kitchen window to the restaurant it is clear he is very serious about his ingredients. Local and organic ingredients are used whenever possible, from the Feudo Noble olive oil served with the bread to the Black Pig used in the the gyoza to the sweety, fruity white wine we had. Wine is served by the glass and varieties, particular to the region, are on offer.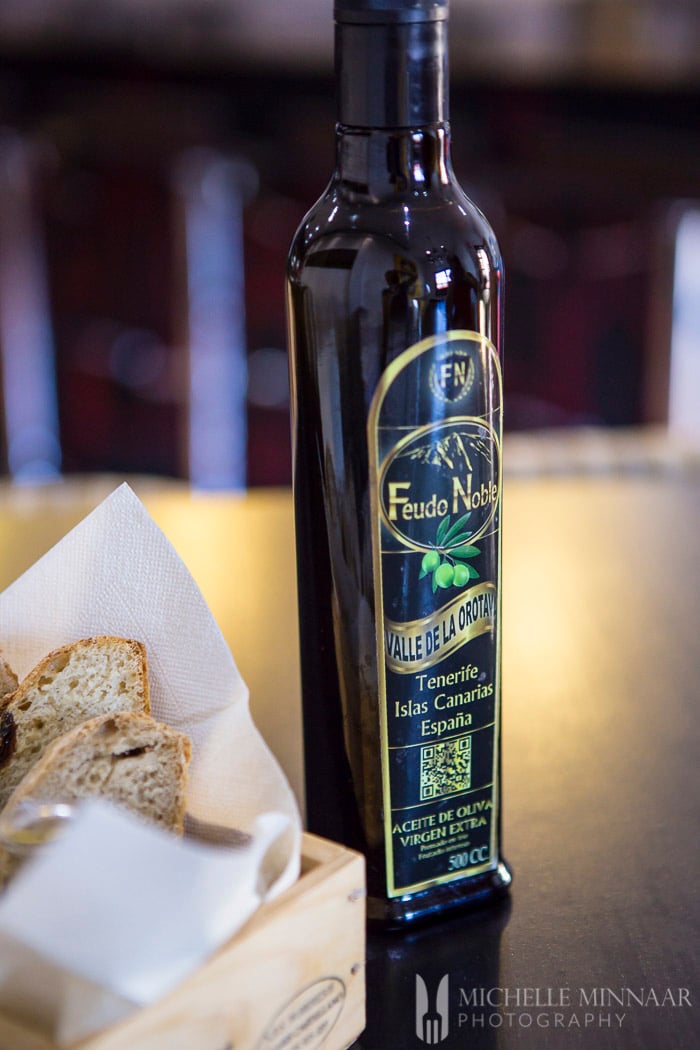 Each dish is an artwork by itself, even the bread, which is made from fermented russet apple and beer and came in two flavours: rosemary & raisin and garlic & ginger.
Every week or two the menu changes but one item that remains permanently on the menu is the restaurant's signature salad. Mango, lettuce, tomatoes, salmon and pearls of yogurt were easy to discern. The secret ingredient that makes this salad so incredibly unique? Dried, ground sweetcorn!
Chef Omar's imagination doesn't stop there and all the dishes had interesting flavour combinations that's on the same level as Michelin-starred food. Octopus, chipotle & hibiscus reduction, smoked goat's cheese, slivers of dry tuna, black garlic and coriander. Beef, sourced from El Hierro, made into a tartare with black mushrooms, red curry, spring onion, basil and smoked egg yolk.
At other times he takes a traditional Canarian recipe, Conejo en Salmorejo, which is a rabbit stew and transforms it into a risotto bringing out the most intense flavours. Colourful Mexican artwork are exhibited on the walls and food is served in eclectic crockery.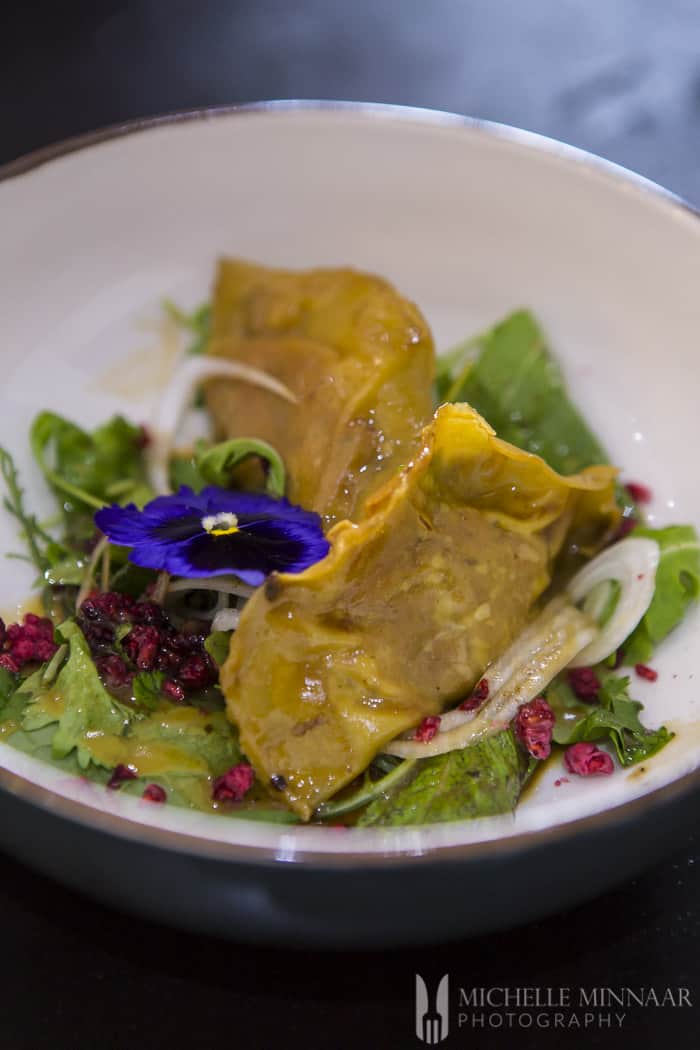 And sometimes he completely zooms in on just one ingredient and creates a whole dish around it such as this oh-so-pretty strawberry dessert.
Dishes are meant to be shared tapas-style and prices range €1.90-5 for starters, €10-22 for mains and €3.50-5.50 for desserts. While the simple food at La Vieja, Brunelli's and La Masia del Mar could not be faulted, Gastrobar AIE was the highlight for me when I visited Tenerife. Creative flair using top notch ingredients - how could you compete with that?!?
Gastrobar AIE
Av de La Inmaculada Concepción, 58,
38360
El Sauzal
Santa Cruz de Tenerife
Spain
Website
P.S. I was a guest of Gastrobar AIE.