France's oldest city, Marseille, is a marvelous mix of cultures, with diverse cuisines that make it an essential destination for traveling foodies. From sumptuous seafood dishes and inventive street food to sweet delights served in style and inventive craft cocktails, there's such a diverse range of foods to try in Marseille.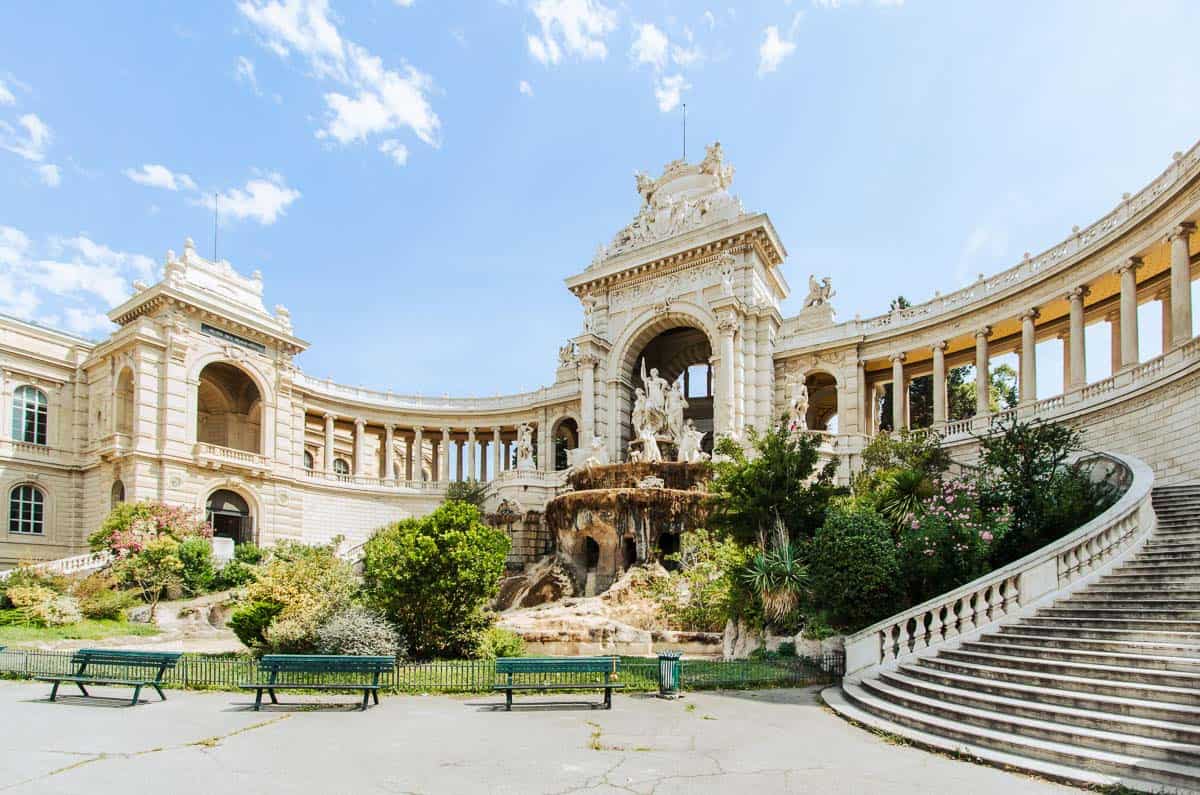 With gastronomic influences that blend traditional Mediterranean and inventive southern French dishes with Spanish, North African, and Italian, there's so much to discover in the city they call 'La Cité Phocéene.'
So, where to start? Well, there are plenty of things to do in Marseille and you will build quite a big appetite. If you have an open mind and a big appetite, here are the best local delicacies you must try.
Best foods to try in Marseille
Seafood and meat dishes
1. Bouillabaisse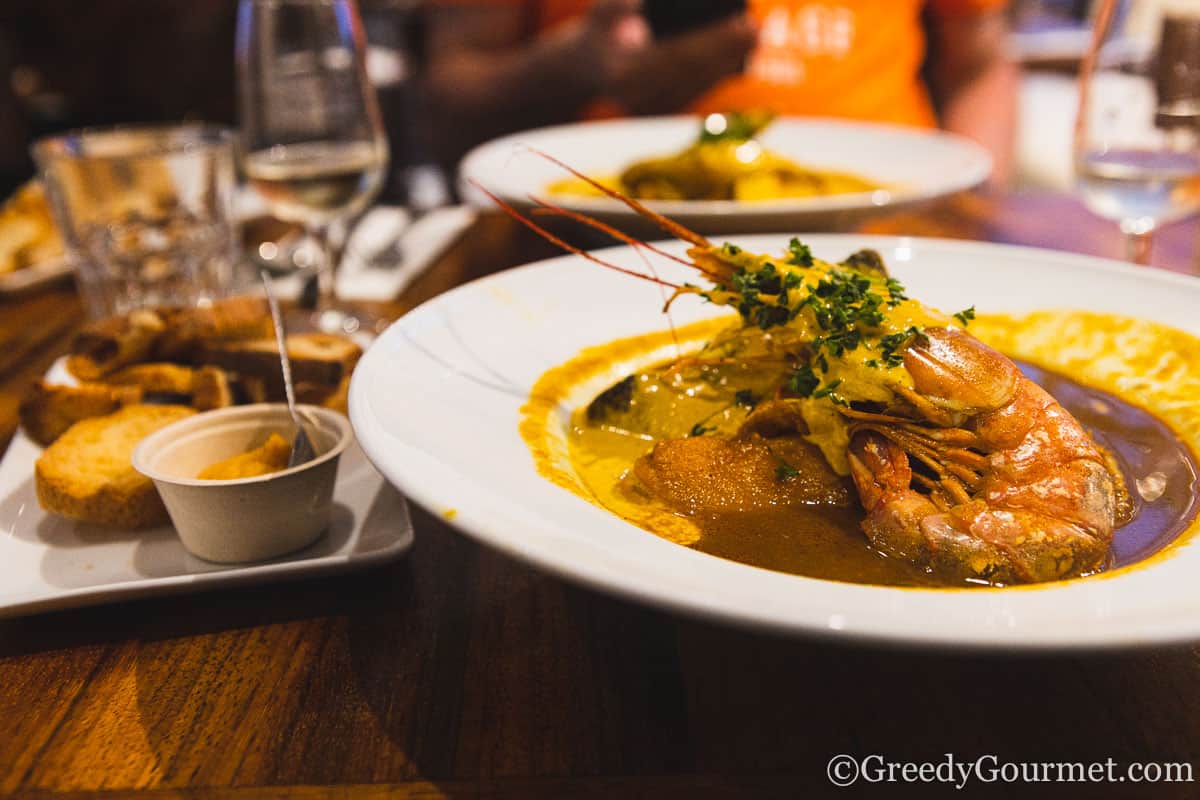 The undisputed classic Marseille dish, bouillabaisse, is a big hearty fish soup or fish stew with a tradition that goes back centuries. It typically contains wide different varieties of fresh fish, together with tomato, saffron, chili, and garlic, as well as multiple herbs and spices.
The city's fragrant fish soup is usually served in two courses: tomato and saffron, with croutons and shredded cheese. Next, the fresh fish poached in the stew is served, along with an extra helping of the rich soup to bring a different flavor.
Bouillabaisse is served up at most good seafood restaurants and local restaurants. You could dive deeper into Marseille's classic seafood soup and other delicious local dishes with a Marseille food tour.
2. Poutargue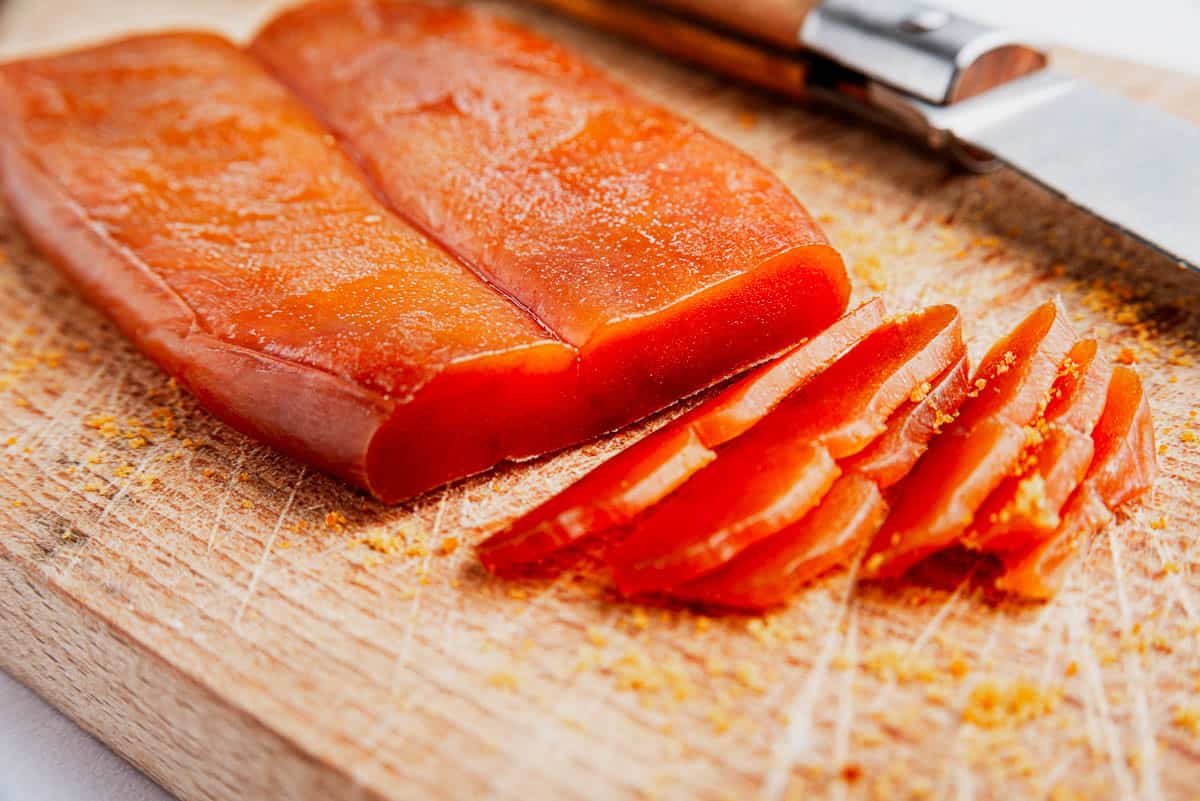 Known as the "Mediterranean caviar", poutargue (sometimes called bottarga or boutargue) is a southern French delicacy that's proved quite divisive with those trying it. Made from salted and dried mullet eggs, the taste is very strong – salty, a little bitter, and with undertones of almond.
It's typically served grated over pasta or on bread with a squeeze of lemon juice. This is one to try for those with a taste for umami flavors, especially anchovy. Those who like it like it! Restaurants such as Le Petit Port and Le Comptoir de Becca serve fantastic versions of poutargue.
3. Bourride
A fresh white fish and seafood dish similar to bouillabaisse, bourride is a celebration of all the best ingredients from the region – fresh white fish, sumptuous seafood, lemon, garlic, and extra virgin olive oil.
Adding aioli – the delicious garlic sauce that's typical in Mediterranean cuisines – gives bourride a divine creamy richness. If you see bourride on a lunch menu in Marseille, do your tastebuds a flavor favor and order it... it's just incredible!
Head to Restaurant Michel – an old-school seafront fish restaurant – for the best bourride in town. Learn about the dish on a five-stop Marseille walking food tour.
4. La soupe au pistou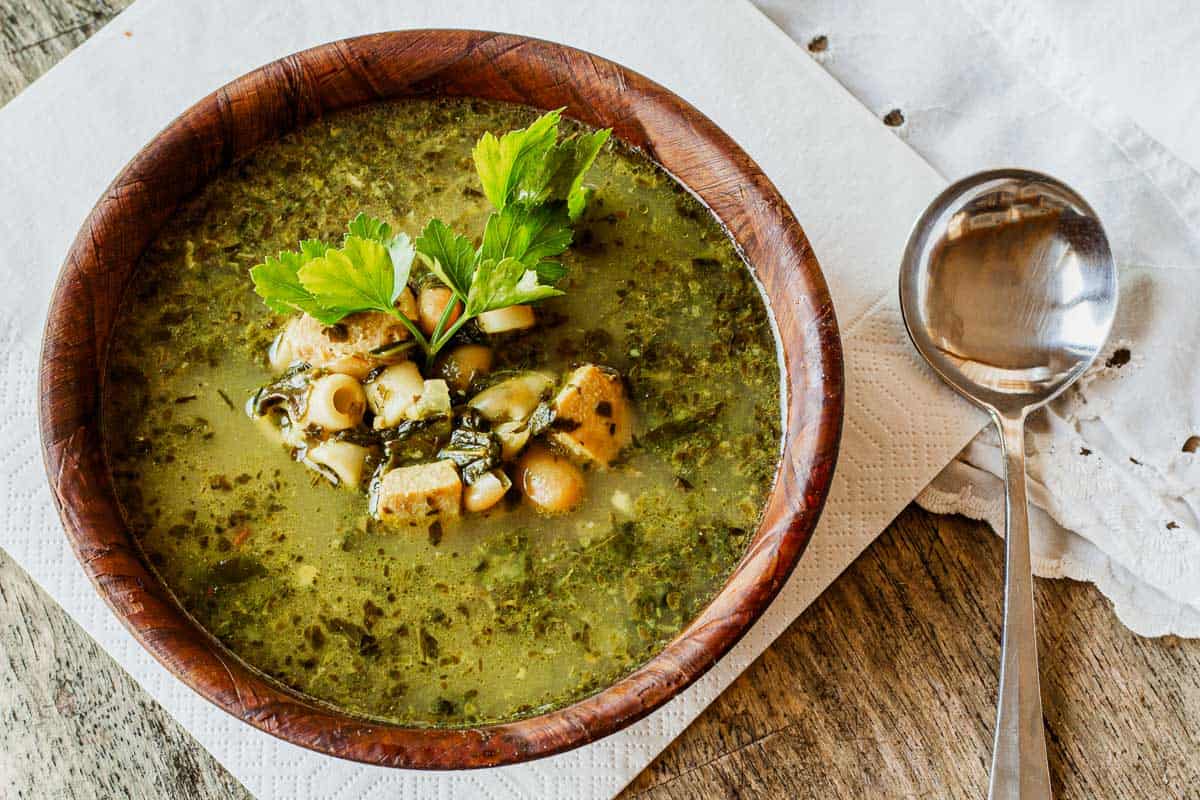 Another famous soup, this one, is on the lighter side. Pistou soup is a summer essential, tailor-made to refresh the senses in the summer. Its critical ingredient is pistou – the French pesto version made from garlic, olive oil, and basil.
Fresh summer vegetables such as tomatoes, zucchinis, and green and white beans are slowly simmered, along with pasta and the pistou, to create a delicious, invigorating broth. It's the perfect summer soup to eat in Marseille.
5. L'Oursins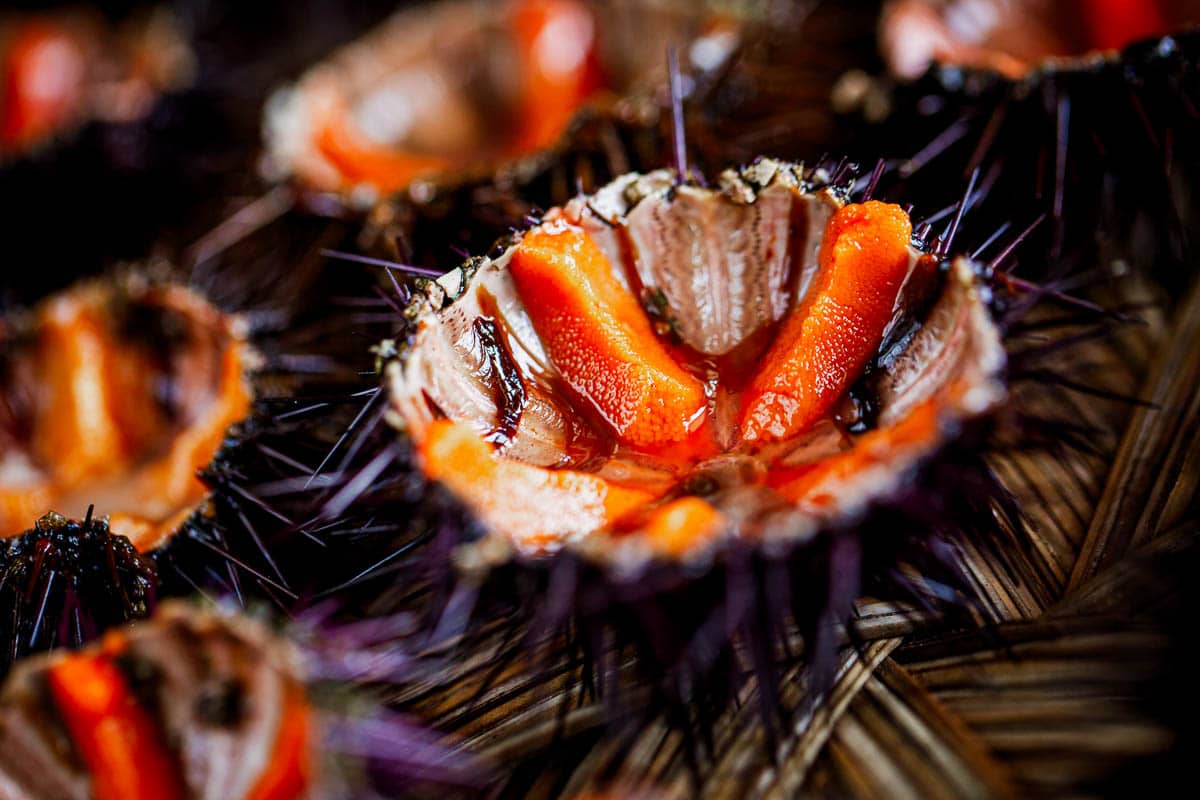 A winter tradition since the 1960s, eating sea urchins or 'oursins' has become one of the favorite festive feasts for locals throughout southern France. In fact, 'Oursinades,' as the events are known, is now an annual tradition taking place every January and February.
Typically, oursinades take place at a venue overlooking the glorious Mediterranean Sea – often on a terrace or even on a beach. Sometimes, locals perch on rocks with feet dangling in the sea while eating them. Who needs a dining room? The closer to the sea you are, the better!
Take a cruise around the Calanques in winter and, chances are, oursins will be on the lunch menu.
6. Les supions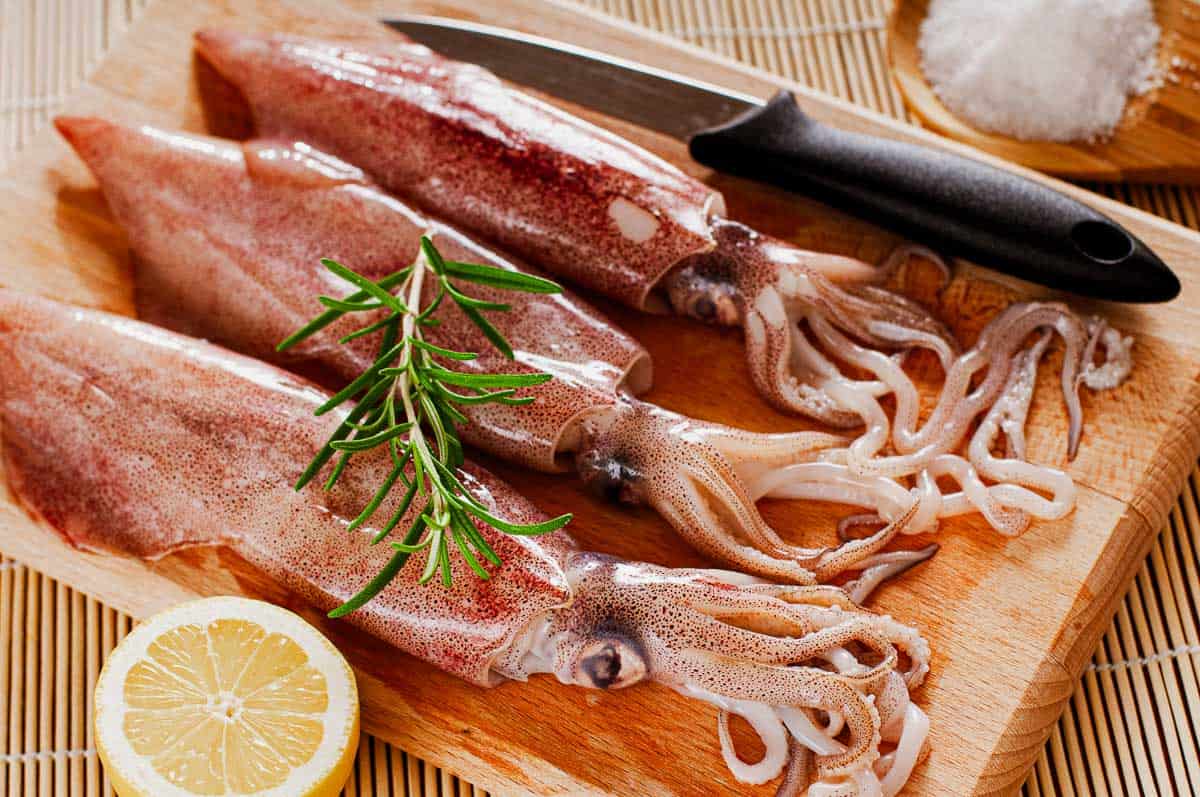 Another classic seafood dish that you can eat in Marseille, supions is dish that consists of succulent fried baby squid that can be served with garlic, with a sauce or simply with a drizzle of olive oil or a squeeze of lemon juice.
7. Sardines
If you're a fan of fish, sardines are a must when visiting Marseille, particularly in the summer. Locals marinate them in olive oil and herbs de Provence to make them even more irresistible. Head to the Old Port for the best seafood restaurants and enjoy a dinner menu consisting of the best sardines in the city.
8. Pieds et Paquets
Too many, it's a dish too far. To other meat-eaters with an open mind and a philosophy of using every part of the animal, it's a dish with soul that's right up there with Marseille's best culinary offerings.
Pieds et paquets consists of lamb offal (belly and trotters) stuffed with salted pork, garlic, and parsley, then slowly simmered in a white wine, tomato, and provencal herb sauce.
The recipe is said to go back over 2,500 years to the very founding of Marseille. For many, it's the traditional Marseille dish. If you can get past the idea of eating lamb trotters, you'll be in absolute heaven... the taste is out of this world. Head to Chez Nous and get the best pieds et paquets in Marseille.
9. Daube provençal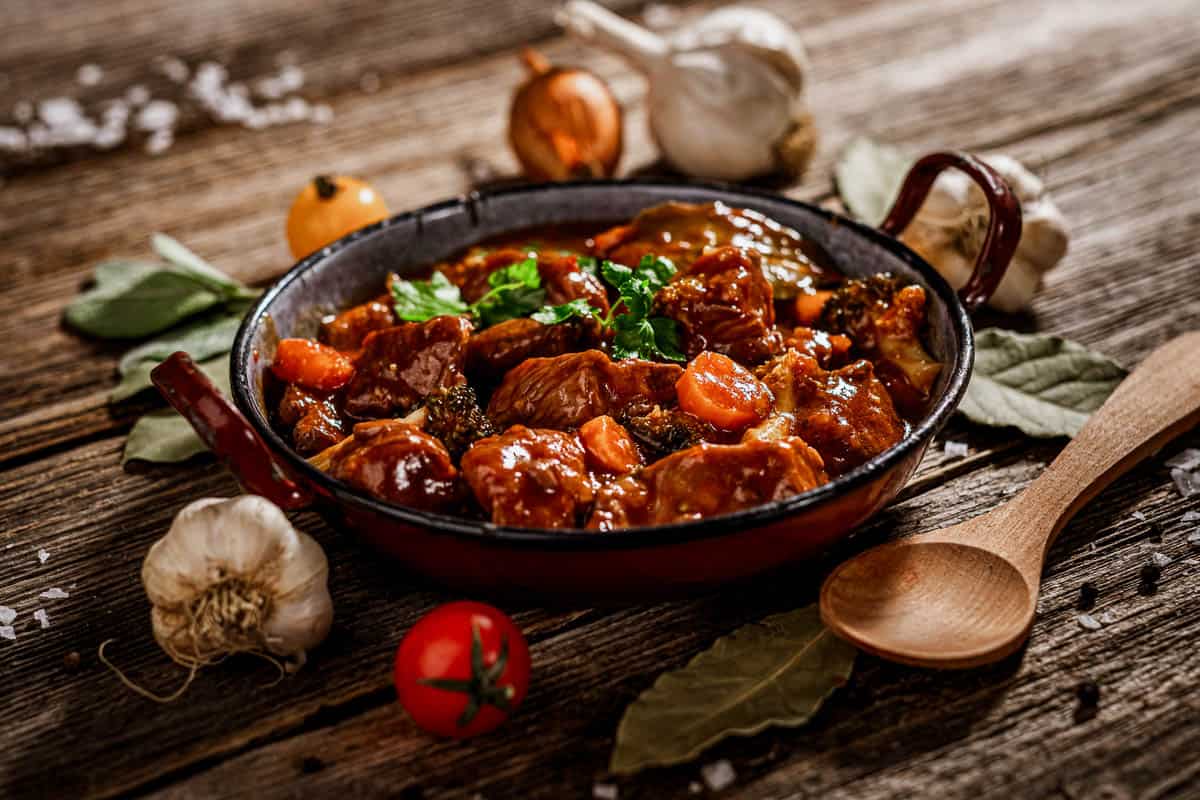 A local food favorite best enjoyed in the colder months, daube is a stew of beef or mutton flavored with local wine to give it real character. The fireside traditionally stews it in a Provençal terracotta cooking pot called a daubière.
The stew is braised in red wine, seasonal vegetables, and the famous provençal herbs, oregano, summer savory – a mix of thyme and rosemary. Head to Le Bouchon Provençal for the most comforting daube in the whole of Marseille!
10. Daube de poulpe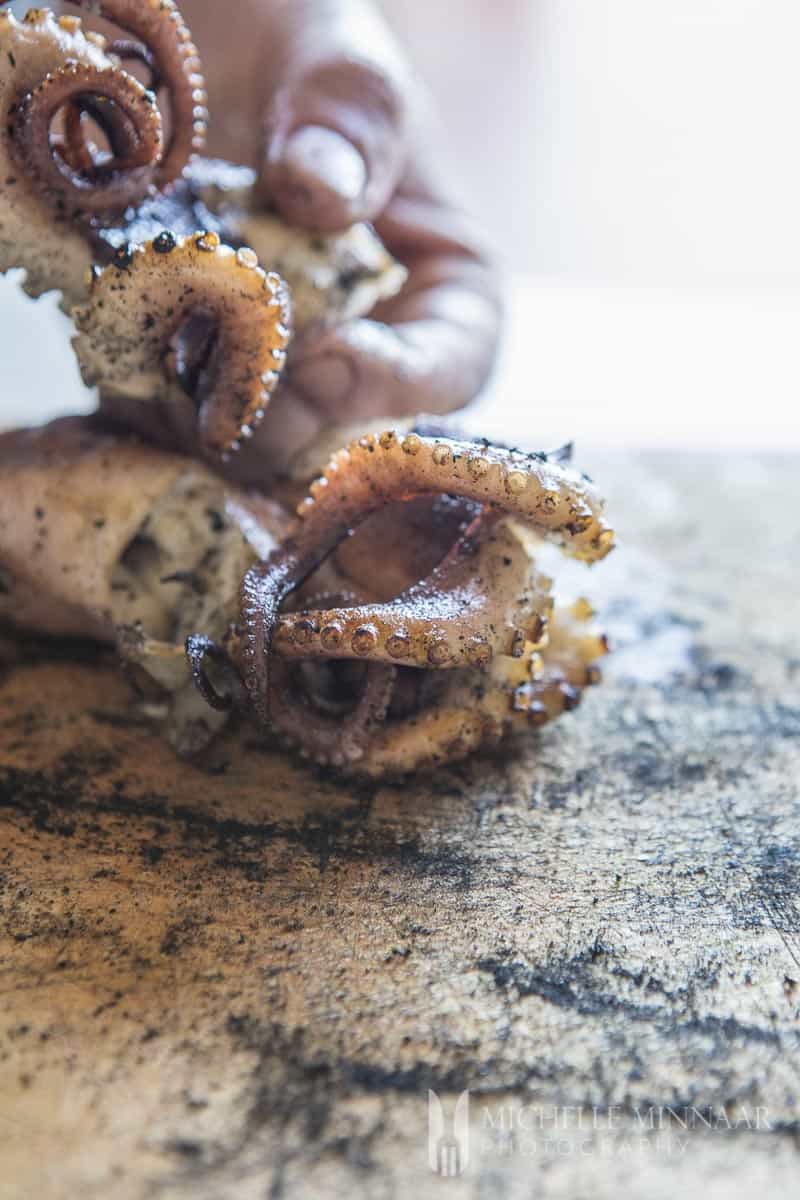 If you're looking for a different stew, this might suit you. Daube de poulpe, known as octopus stew, is a hearty seafood classic. The octopus is slow-cooked in wine, with the standard Provençal classic ingredients such as garlic, tomato, star anise, dried orange peel, and olive oil.
Served with pasta or potatoes, it's the kind of dish that feels like a warm hug. Pair it with a classic Marseille wine – and don't forget to find out all about Marseille wine and food pairings through a Marseille food and wine tour.
Breaded dishes
11. Pizza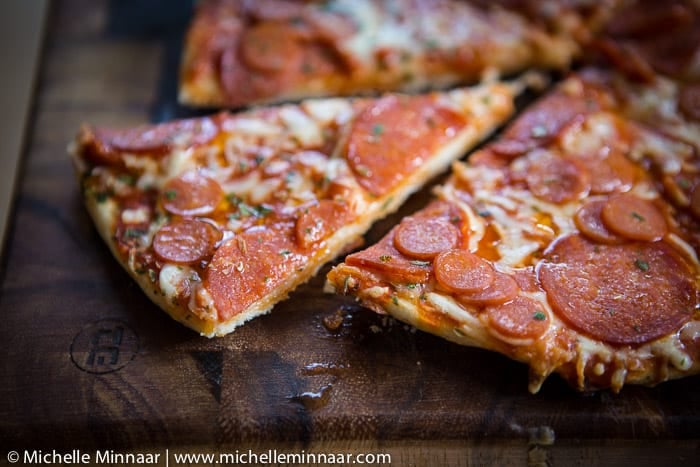 Ask any Marseillais, "What's the most iconic dish in Marseille?" you might be surprised by the answer. Many will say bouillabaisse, of course, but others will point to a dish that's much more associated with Italy... pizza.
Yes, believe it or not, pizza-making in Marseille has traditions that go a long way. Marseille claims to have invented the wood-fired pizza oven and has been whipping up their version of the worldwide favorite long before the Italians. However, the popularity of pizza took off when the first Italian immigrants arrived in Marseille in the late 18th century.
Nowadays, Marseille is known as the pizza truck capital of France. Some incredible pizza trucks in Marseille sell street food at its finest. Even Michelin-star chefs are getting in on the act! So, when in Marseille, take advantage of it.
12. Pissaladière
A baked dish similar to pizza, pissaladière is a baked flatbread with various toppings that include black olives, caramelized onions, and anchovies. It's like a delicious onion tart, served up pizza-style, often on a brief lunch menu during summer.
Sweet dishes
13. La pompe à huile
La pompe à huile translates as 'the oil pump' in English, but trust me... this dessert is far more appealing than its name suggests! It's a traditional provençal pancake made from sourdough and flavored with orange blossom and lemon zest.
Traditionally, la pompe à huile is served on Christmas Eve. If you're in Marseille around the time of the holiday season, you're sure to be able to find it at a local bakery.
14. Le Colombier
Le Colombier is an old-fashioned traditional French cake. It was created at the end of the 19th century and continues to be enjoyed by locals today. It's a cake that brings luck, which is typical of the Provence region.
Le Colombier is made from almond and melon, flavored with Kirsch (a cherry liqueur). When it's homemade, a dove-shaped bean is usually hidden inside the cake, and the person who ends up with the dove-shaped bean is supposed to get married within the year.
You'll be able to find this special sweet delicacy in good bakeries in Marseille.
15. Navettes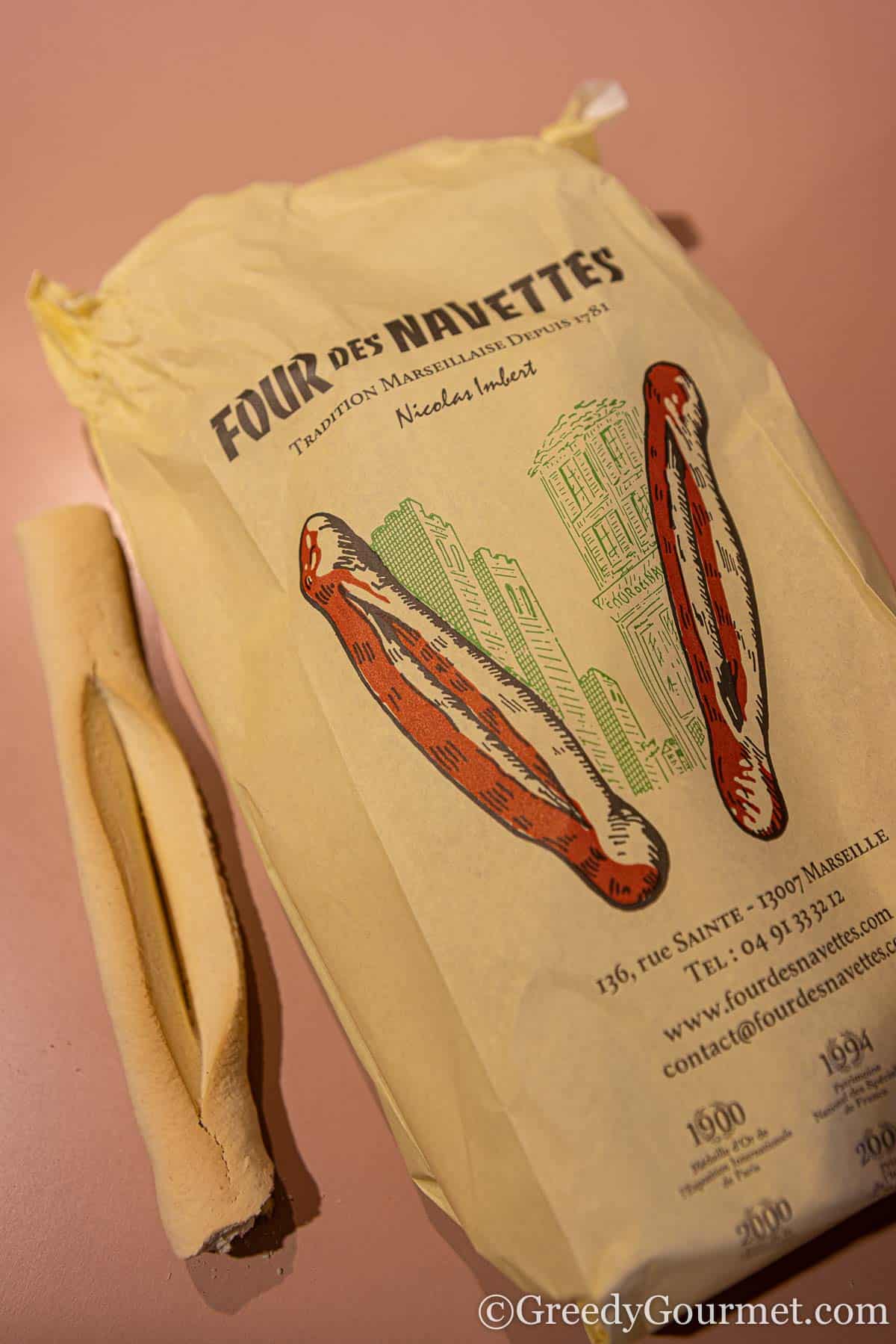 Translating into English as 'shuttles,' navettes are long, thin pastries made with flour, sugar, egg, butter, and orange blossom water. They are popular during the holiday season and can be found in most bakeries in and around Marseille.
For the most authentic version, visit the oldest bakery in Marseille, Le Four des Navettes – rumor has it, this is the bakery that invented navettes. The recipe is a closely guarded secret. When you taste this incredible pastry, you'll see why!
16. Chichi Frégi
A sweet spiral-shaped fritter similar to a doughnut in taste, chichi frégi is a street food sensation and a must-try for those with a sweet tooth. For anyone who knows a thing or two about Spanish street food, they are very similar to churros. Much like the doughy Spanish sweet, they are often dipped in chocolate for maximum effect!
When done correctly, chichi frégi is deep-fried and flavored with orange blossom – it's absolutely delicious! Head to the Estaque district in northern Marseille for the best chichi frégi – Chez Magali is as good as it gets!
Appetizers and sides
17. Panisse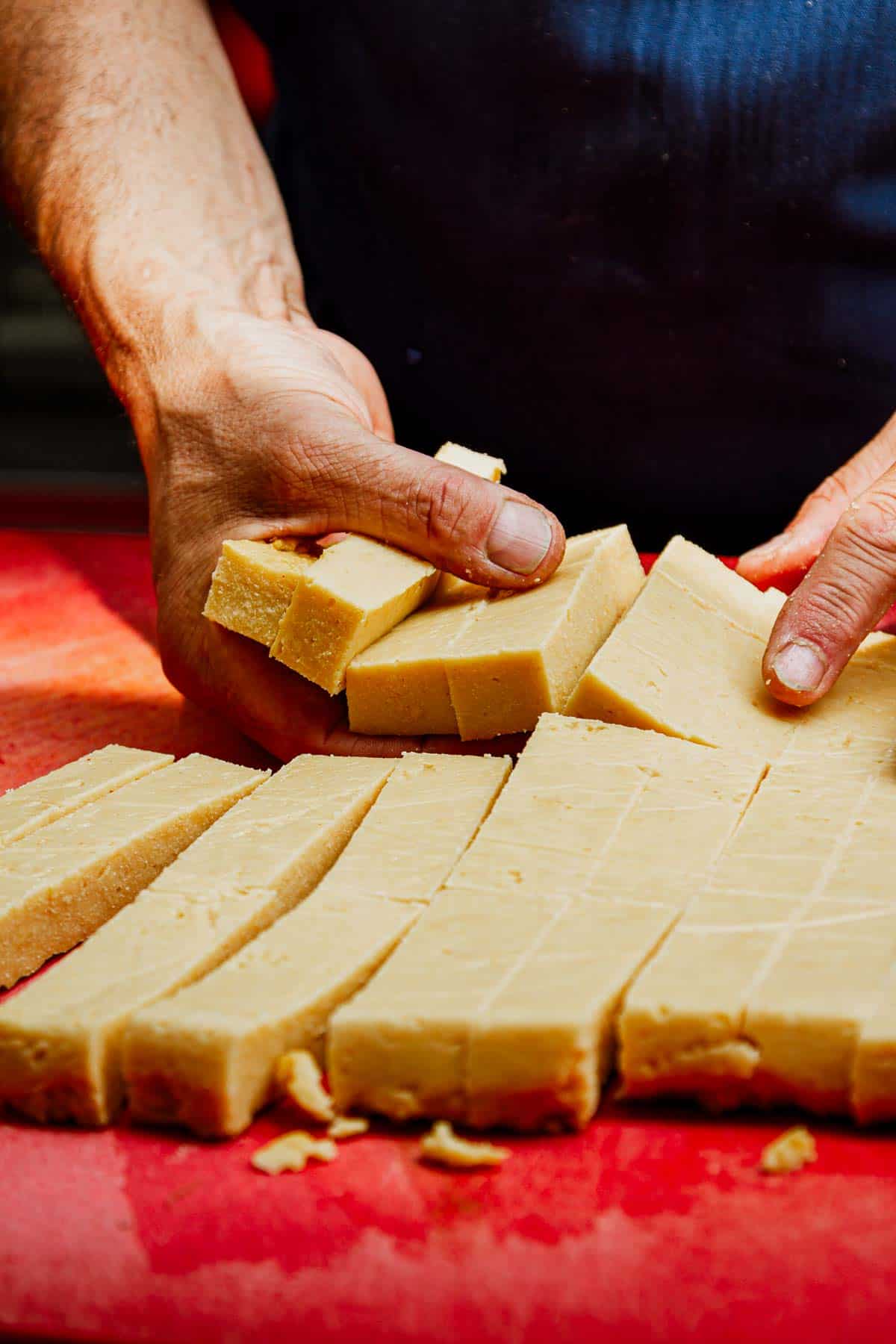 Forget about French fries... taste chickpea delicacies like panisse, and you'll realize just how inventive Marseille cuisine can be! These deep-fried delights are of Italian origin. Crispy on the outside and creamy on the inside, pannise is the perfect appetiser or finger food and can be served with any dipping sauce.
18. Le grand Aïoli provençal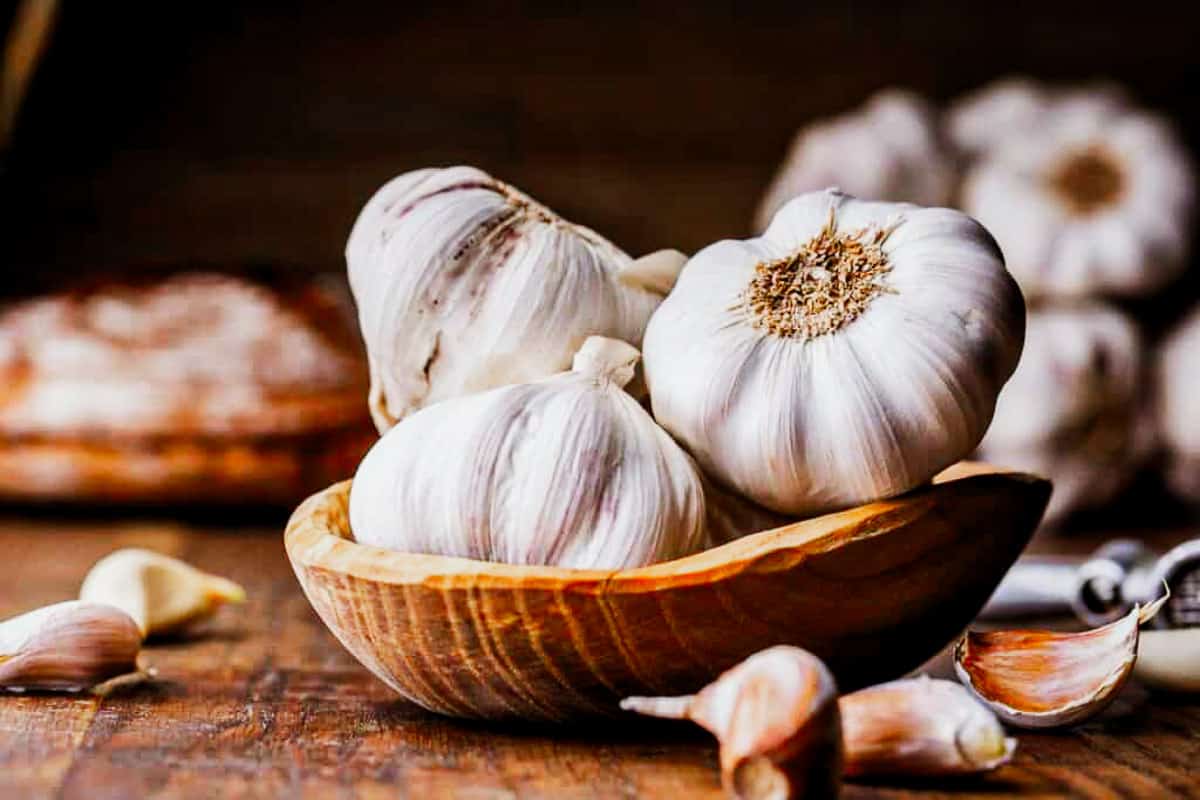 Aioli is a thick, mayonnaise-like sauce made with garlic and olive oil. It is also a dish in its own right, accompanied by cod and vegetables.
19. La tapenade and l'anchoïade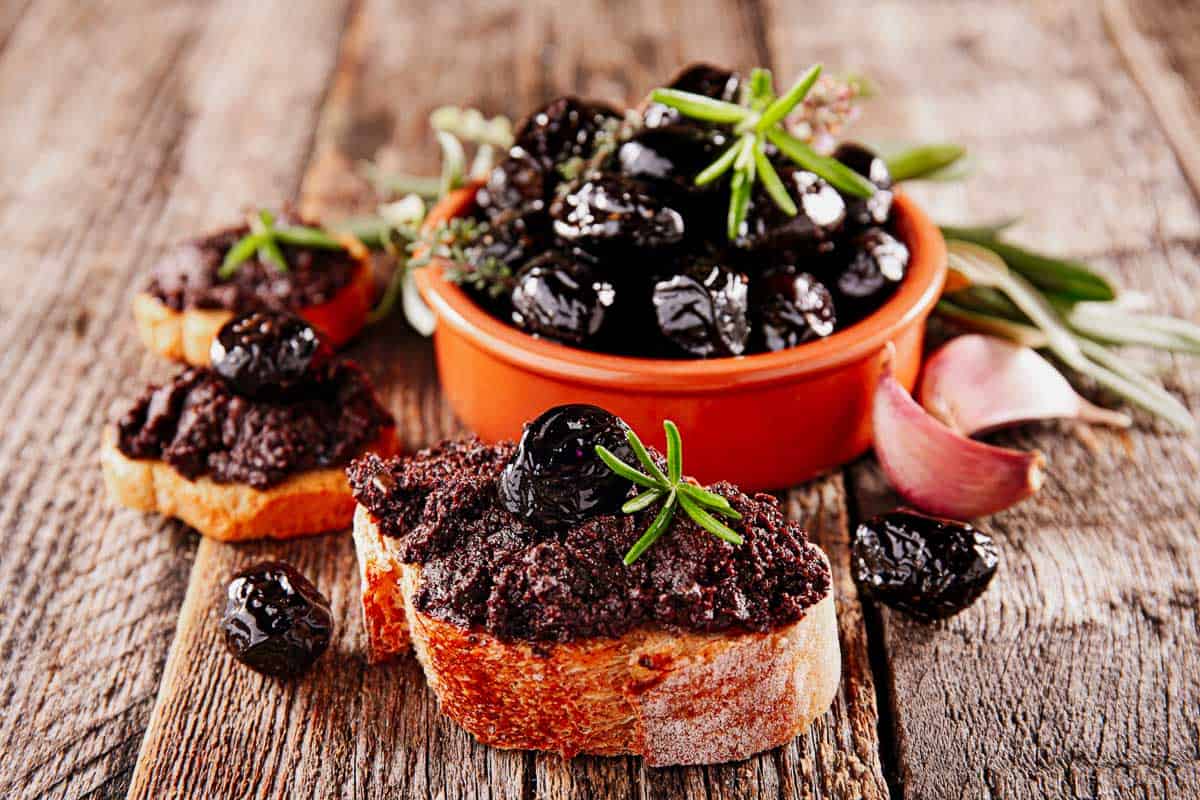 Rich savory spreads are very popular in Marseille, acting as an essential element to a good aperitif – a starter dish that tingles the tastebuds in preparation for the main event. Two of the most traditional are la tapenade – made from black olives – and l'anchoïade – made from anchovies, capers, olive oil, and garlic.
Seasonal vegetables usually accompany these richly delicious dips served raw. Enjoy a delicious olive tapenade or anchoïade at a local restaurant or buy them from a local grocery store or supermarket, buy some fresh veg, and enjoy a picnic in the park!
20. Brousse du Rove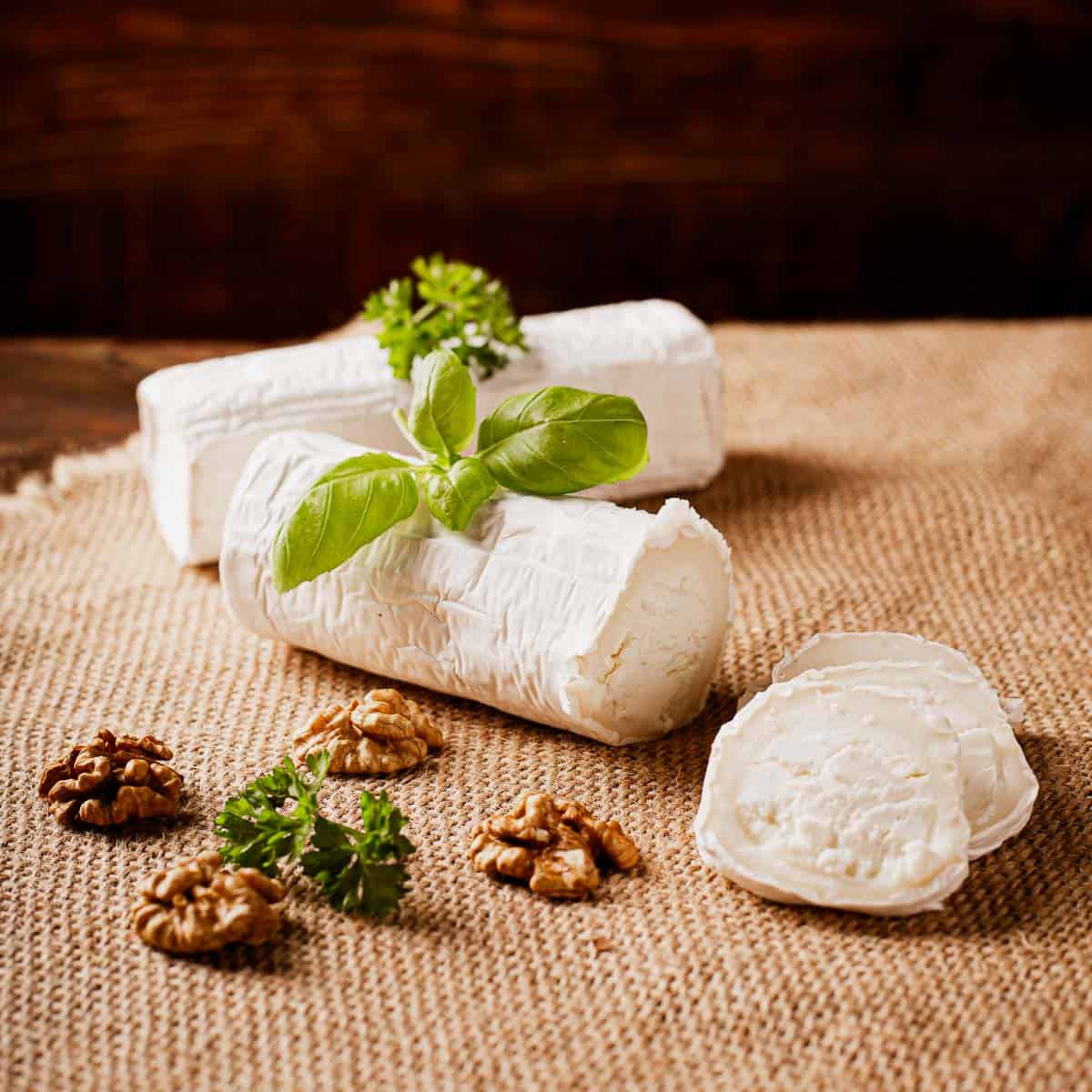 A soft creamy cheese made from fresh goat milk, Brousse du Rove comes in cone-shaped plastic containers and is served in markets and cheese shops throughout Marseille. It's delicious when paired with sweet ingredients like honey, berries or figs, or with a drizzle of olive oil or with an omelet.
21. Charcuterie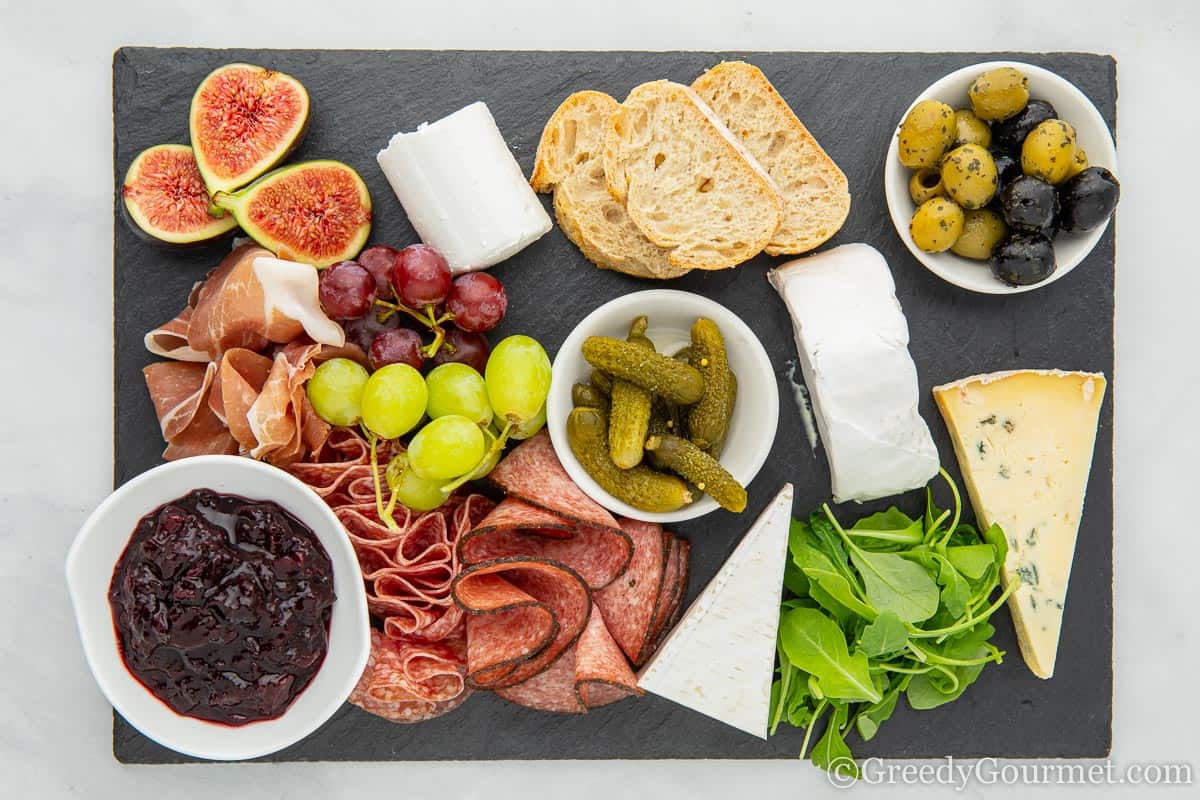 Corsican history in Marseille has had a big influence on its cuisine and one of the biggest examples is charcuterie. Franchais is a cold cut store near the Old Port part of the city and offers authentic homemade platters that tingle the tastebuds.
22. Couscous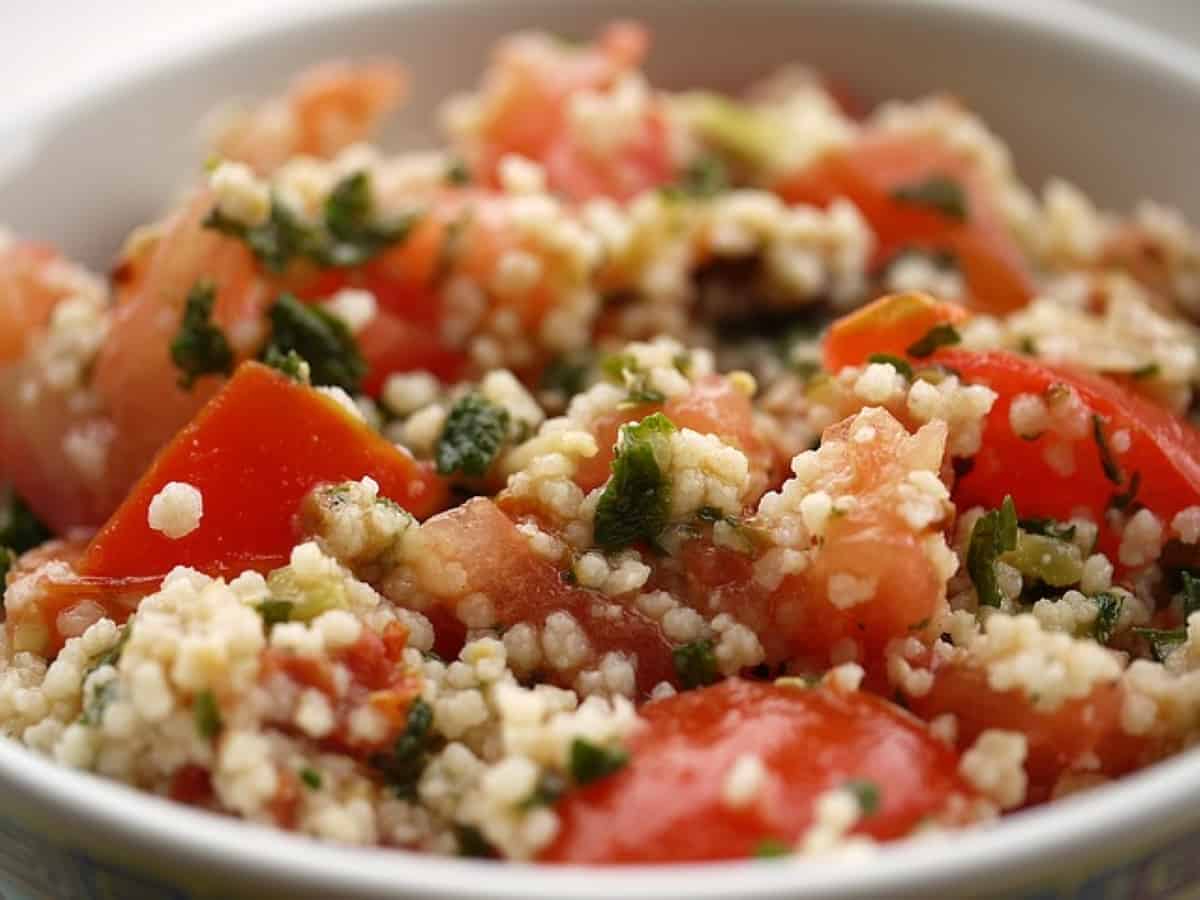 The influence of North African cuisine in Marseille, especially Algerian and Moroccan dishes, is clear throughout the city. So much so that couscous can certainly be considered as a typical dish that visitors should try when in Marseille.
Served with any spicy hearty dish – think roasted lamb, chicken, meatballs or roasted vegetables – the best couscous in Marseille can be found in the Noailles neighborhood in Marseille, where there's an abundance of quality Tunisian and Moroccan restaurants.
Drinks
24. Pastis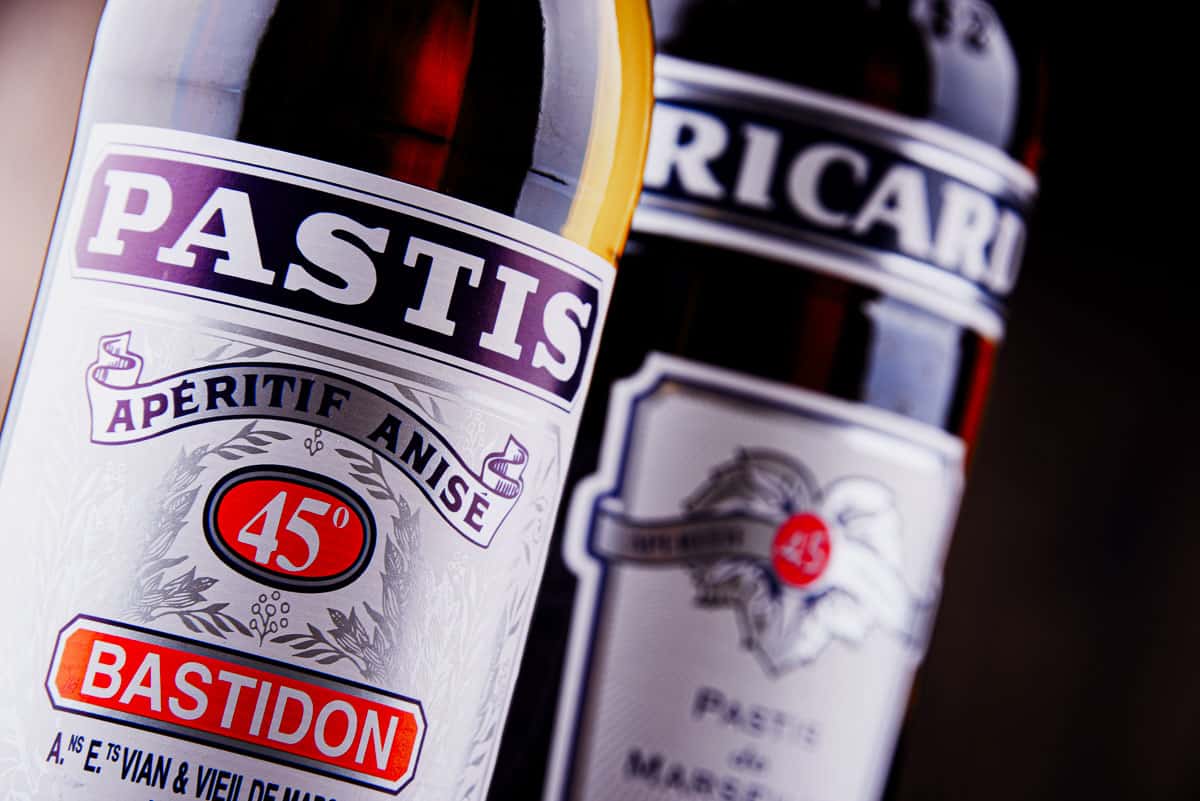 The favorite tipple of locals in Marseille, pastis is flavored with anise and liquorice, with an alcohol content of 45% – any more or less and it can't officially be known as "pastis de Marseille."
Essentially, the unofficial summer drink of Marseille, pastis, is golden brown on its own. Add a splash of water, which takes on a cloudy yellow appearance. You'll see locals enjoying highball glasses of pastis on terraces in Marseille throughout the summer months. It's refreshing, packs a punch, and is delicious!
Enjoy authentic pastis as part of a Marseille walking tour and learn how its made and why the locals go crazy for it!
24. Picon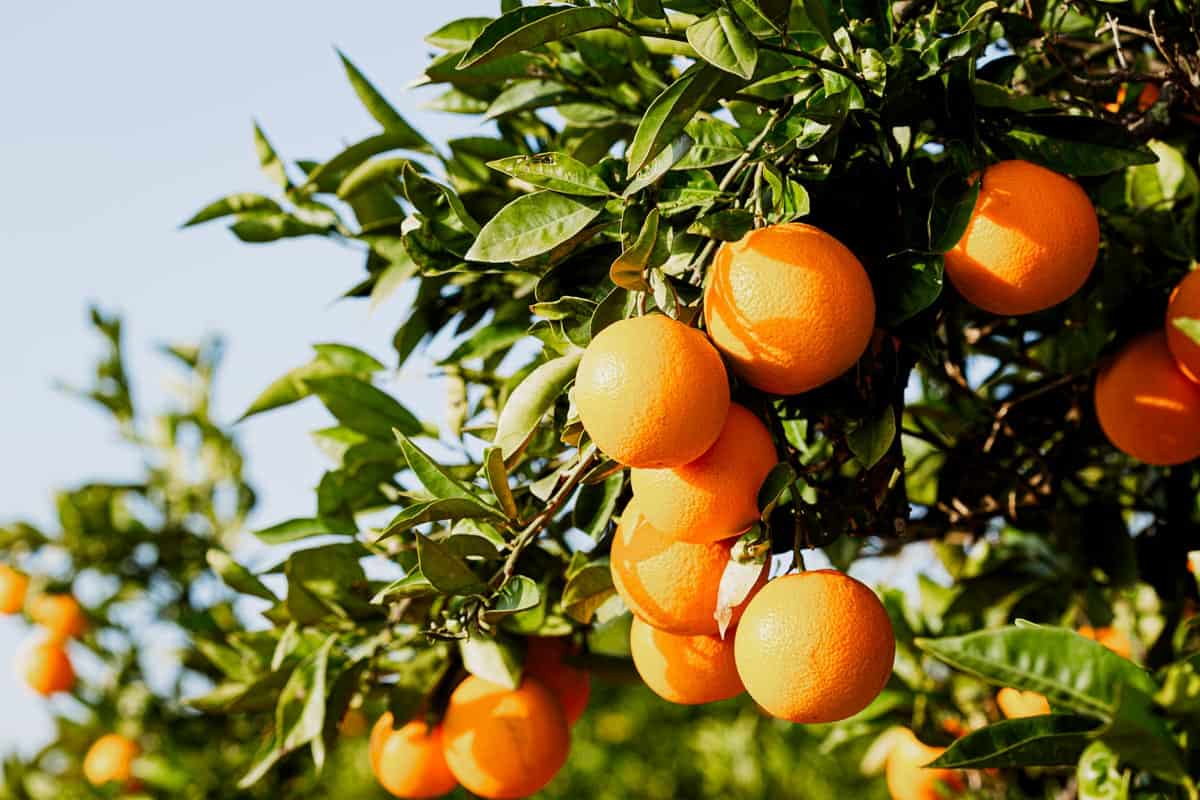 A local favorite orange liqueur with an explosive taste, Picon was invented by a soldier from Marseille named Gaétan Picon in 1932. Its unique taste, a blend of neutral alcohol, syrup, herbs, orange zest, cinchona bark, and gentian root, has stood the test of time. It's very bittersweet – watering it down a little is standard, or you can mix it with beer.
What is Marseille cuisine?
As it's located on the Mediterranean coast, Marseille's cuisine is focused on fresh fish and seafood. Many of the typical dishes from Marseille use white fish and seasonings such as saffron, garlic, olive oil, and lemon.
Marseille cuisine is hearty, rich, and fresh tasting. Beyond seafood, there are many delicious meat dishes such as stews, braised dishes, and roasted slow-cooked comfort dishes. Other cultures, including Italian, Tunisian, Moroccan, and Spanish cuisine, also have a significant influence.
What food is Marseille most famous for?
Bouillabaisse. The hearty fish soup is known worldwide, although many haven't tried authentic bouillabaisse from Marseille.
When served right, bouillabaisse is a beautiful experience. It's served over two courses: the first, the deep, rich soup in which the fish is poached; the second, the poached white fish, with a little of the soup spooned on top.
Where is the best place to eat fish soup in Marseille?
Head to the Old Port for the best bouillabaisse in Marseille. There are many excellent fish and seafood restaurants in this part of town, each with their twist on this traditional Marseille dish.
L'Épuisette is Marseille's most elegant, with incredible dishes and a great location. Meanwhile, Nestou Restaurant is friendly, welcoming, and very affordable.
You could also head out of the city to the Grand Bar des Goudes for a unique, authentic bouillabaisse in a restaurant with scenic views overlooking the harbor.
What time do people eat dinner in Marseille?
Much like in Spain, people in Marseille eat quite late – typically between 7:30pm and 11pm.
Eating late's standard practice and keeping with the Mediterranean lifestyle, particularly in summer when the days are longer. So, don't expect restaurants to be open and serve dinner any earlier than 7:30pm or, in some cases, 8pm.
Is Marseille, France cheap?
While it's not as expensive as Paris or many other major European cities, Marseille isn't a bargain destination. Many fine dining restaurants cost over €100 per head.
That said, there are plenty of cheaper options in town, particularly when it comes to street food. All in all, delicious food is available at an affordable price. Even the most iconic dishes can be enjoyed on a budget.