As you drive south down the TF-65 it is very hard to miss Sandos San Blas Nature Resort & Golf. The terracotta sticks out prominently to the right, while the sleepy town of Los Abrigos is situated on the left.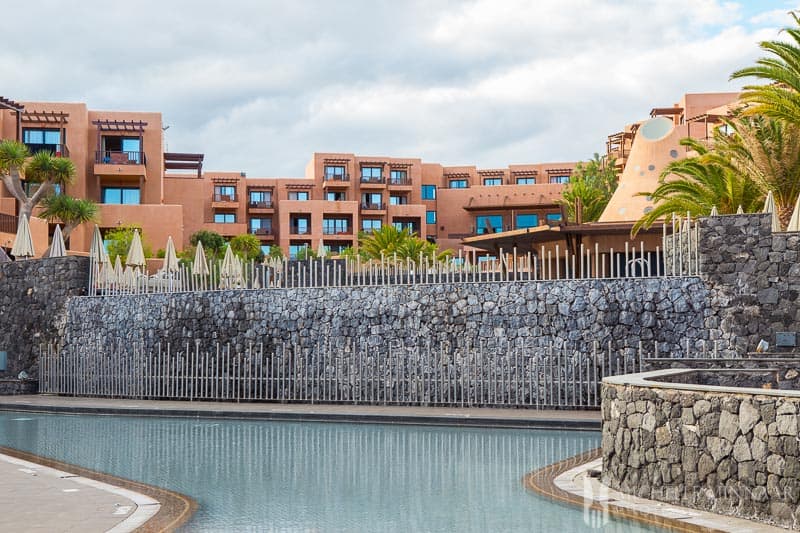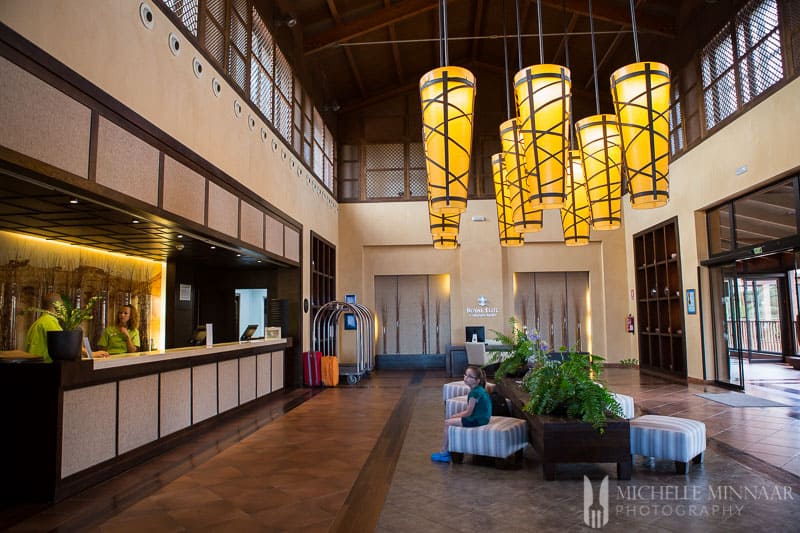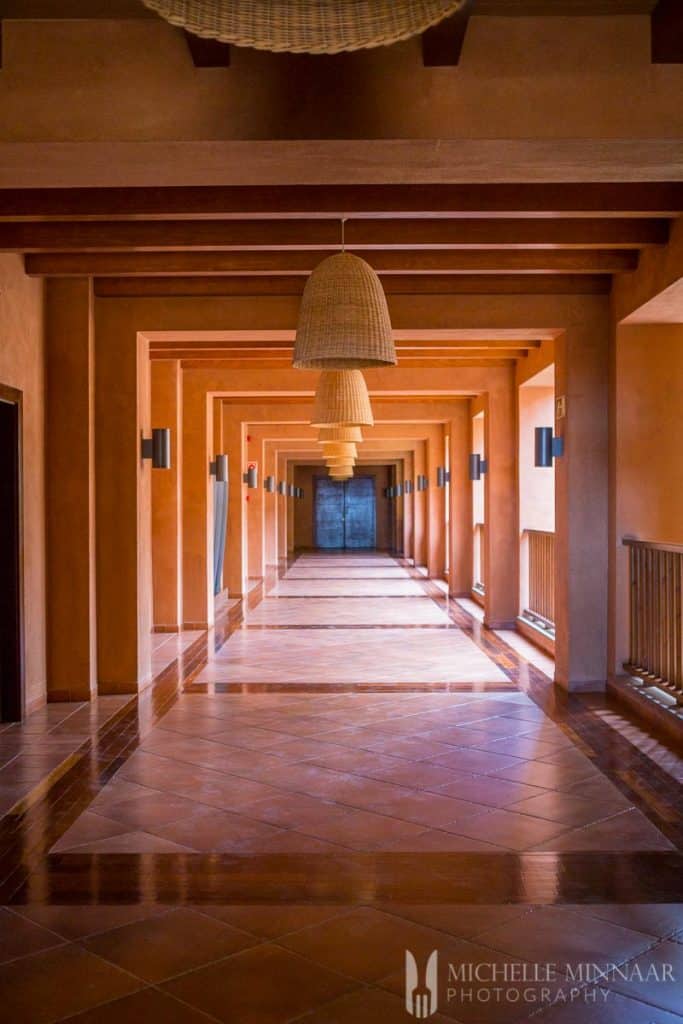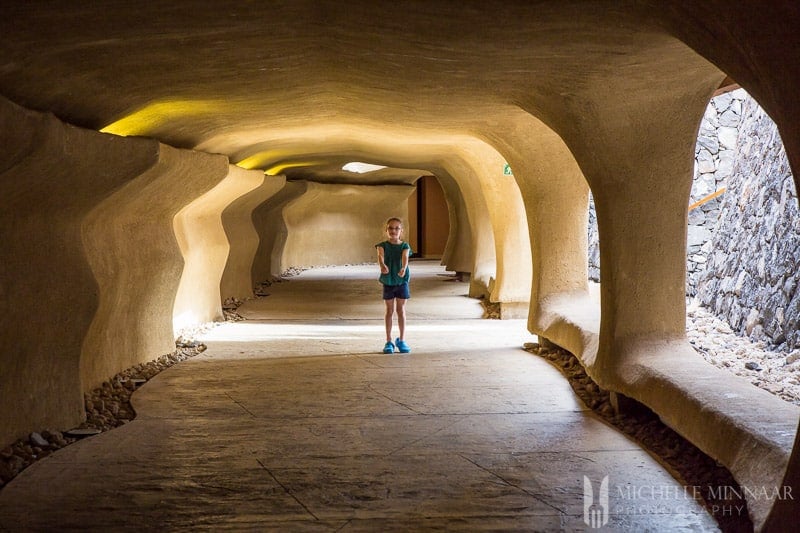 Ample indoor and outdoor parking is available and once you walk into the establishment you truly get to appreciate just how big the resort is. The Spanish villa-style and terracotta remains consistent throughout the place and as much was done as possible to conserve the natural habitat as well. Native plants, such as various cacti and banana trees are dotted throughout to convey the message you're never far from nature.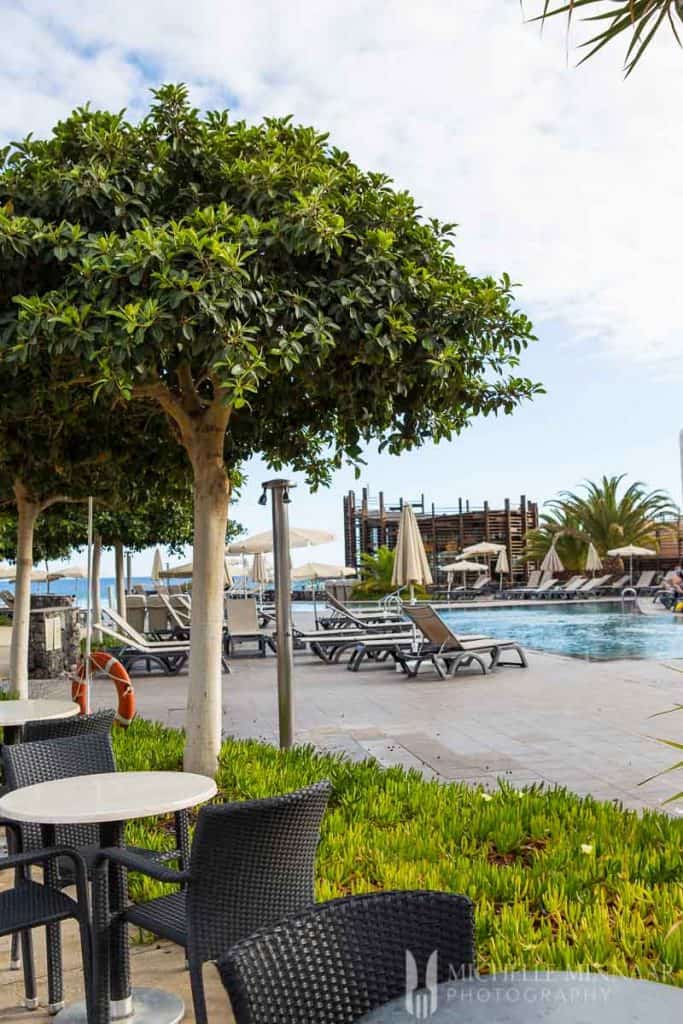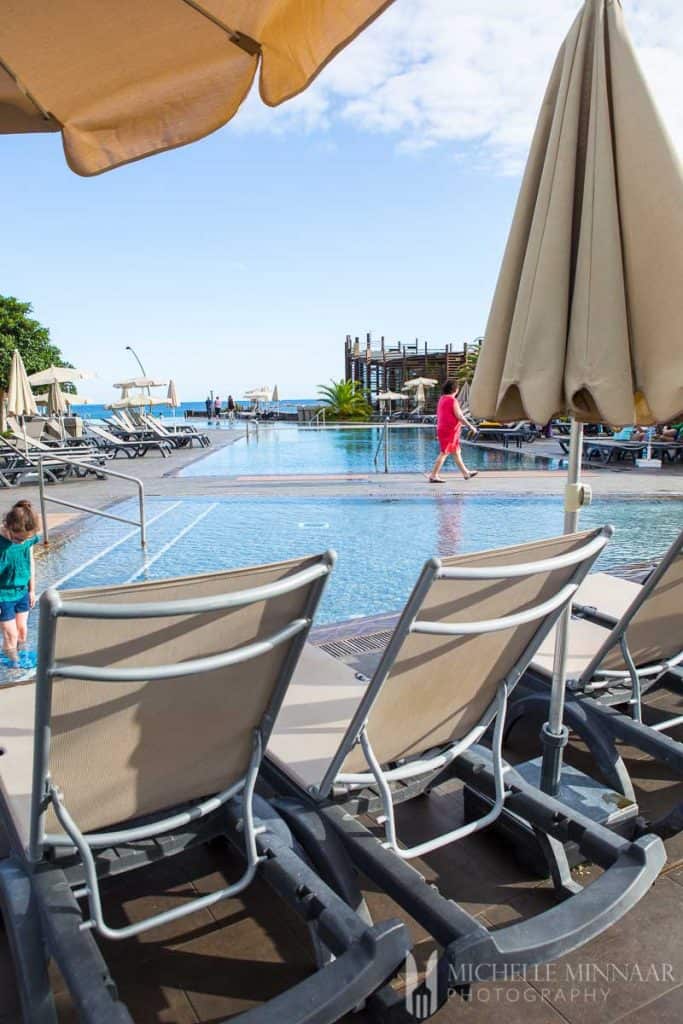 The majority of the pools are lined down the center of the resort and on either side are the hotel's rooms, almost like two long extended arms giving the pools a hug. Bodies glisten with sunscreen from early morning but fortunately, you will always find a spare sunbed. There are adult-only zones for those who want to get away from screeching kids. For people who prefer to swim in the sea, the beach is a very short walk away - a destination for weddings.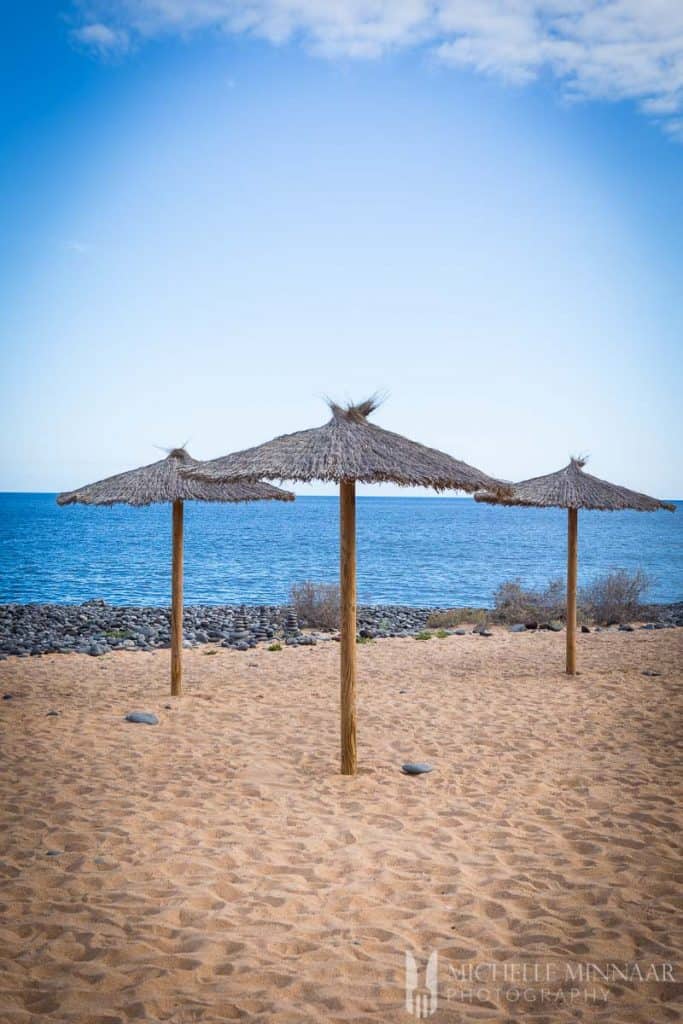 Sandos is all-inclusive and there are plenty of activities for young and old. Morning and afternoon sessions are available at the Mini Club with activities such as arts and crafts, pool games and face painting. My daughter came back from these events with a huge smile on her face and excitedly chatting away, telling me everything that happened.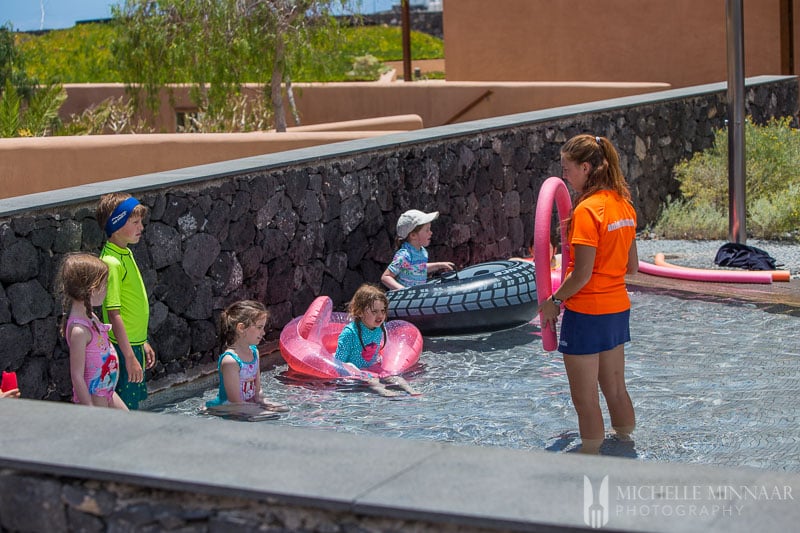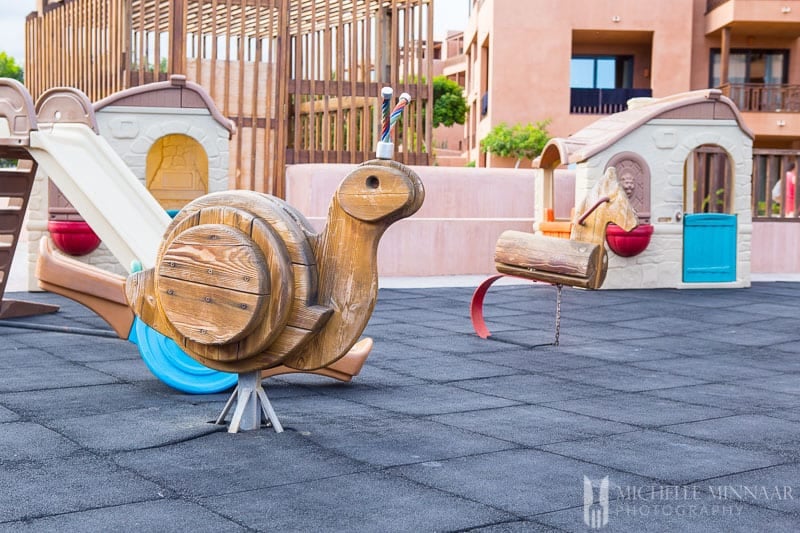 Adults can participate in gym exercise classes in the morning, and in the afternoon so rifle shooting, kayak, play a ping pong tournament, wall climbing, tennis, paddling and volleyball, to name a few. Golf is also available. In the evenings there are live performances in the Magma room. Don't forget to visit the nature resort!
Nightlife is active but not rowdy. The bar is heavily frequented, the later it gets. That said, the weather is simply so beautiful that at the other end of the resort people sit and chat with a glass of wine while the kids are playing pool - all in all a very relaxed atmosphere. In summer live shows are performed outside in the arena.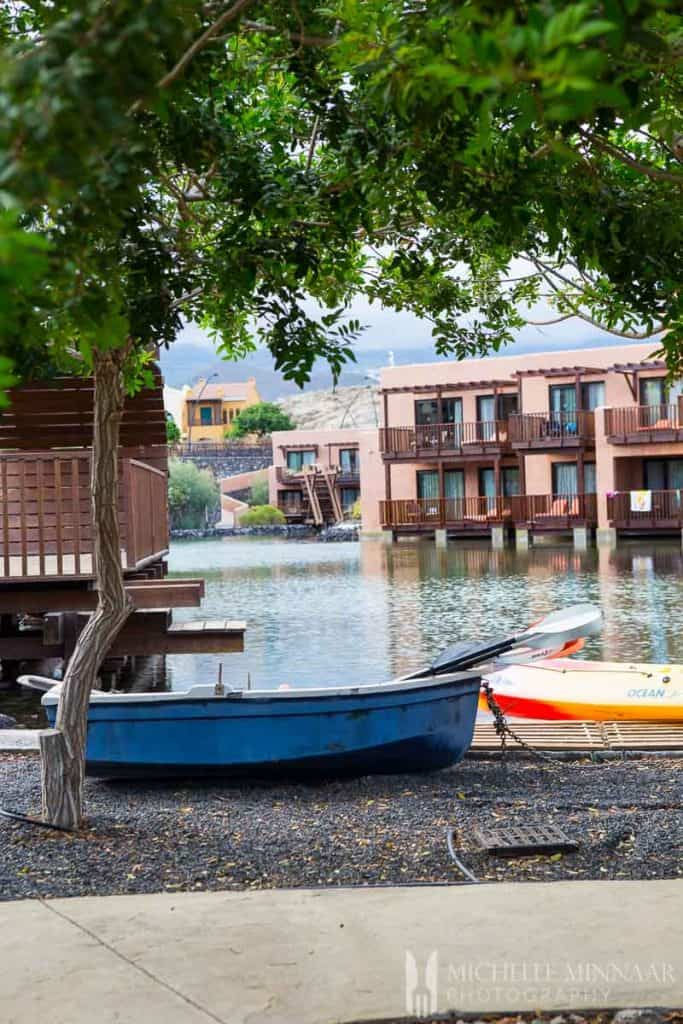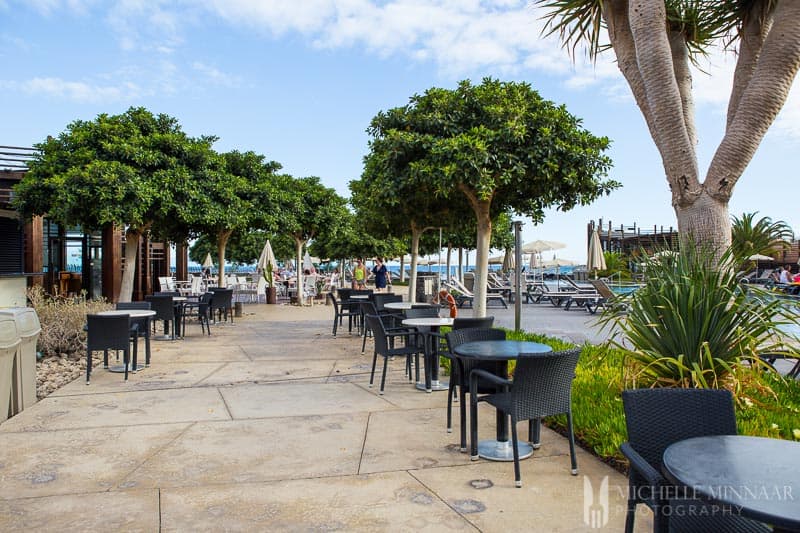 There are two restaurants onsite. La Cueva de Atxoña is a buffet restaurant serves breakfast, lunch and dinner with a capacity of 450 seats. While picky Western palates are catered for with the usual junk food such as pizza, pasta, nuggets etc. etc. etc., I am pleased that they do serve traditional food such as Spanish tortillas, padron peppers, aubergine dishes, churros and more, as well.
There are usually four types of fish, each cooked beautifully, at every meal. There is a big salad bar available, some made-up salads are already assembled but plain ingredients are also at hand to make up your own imaginative concoction. There is a large turnover of food but while it's by no means haute cuisine, the quality is satisfactory. Kids and adults alike are well chuffed with the wide selection of desserts. For gourmet meals, La Proa is open to the public and guests, at a price.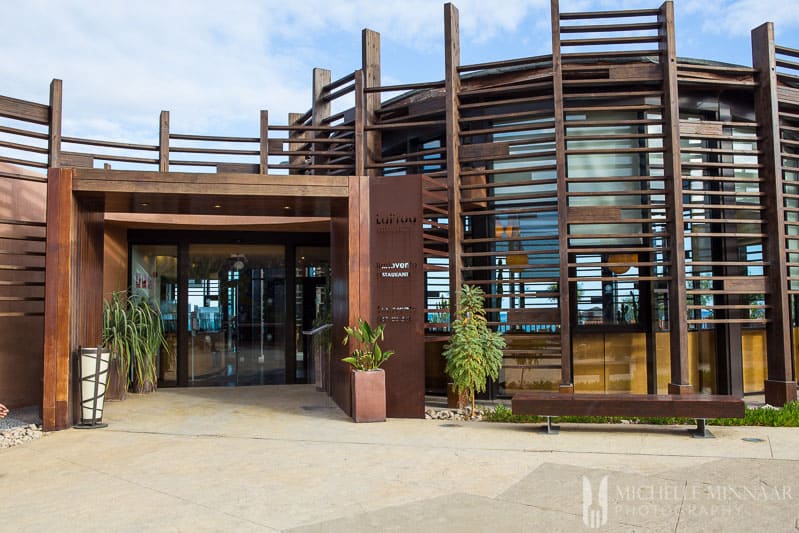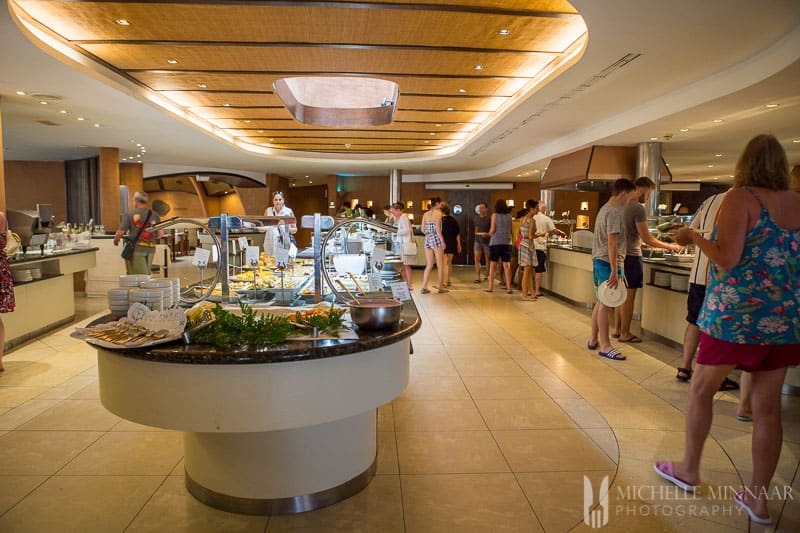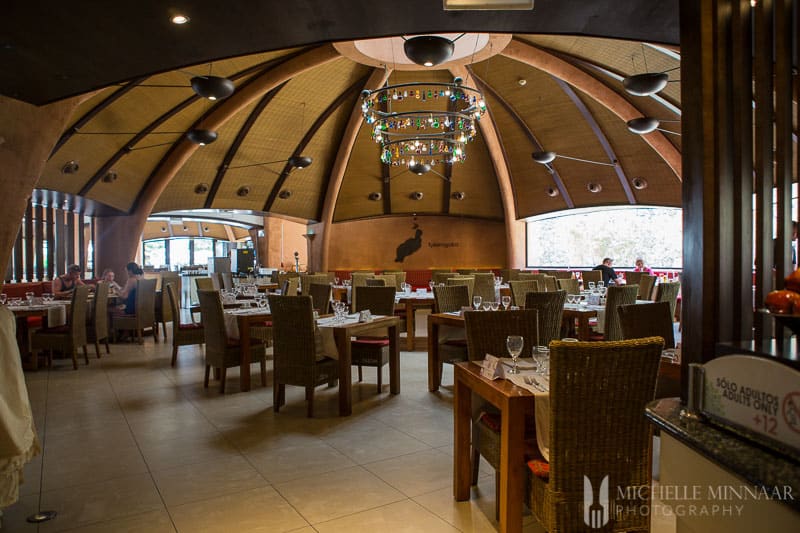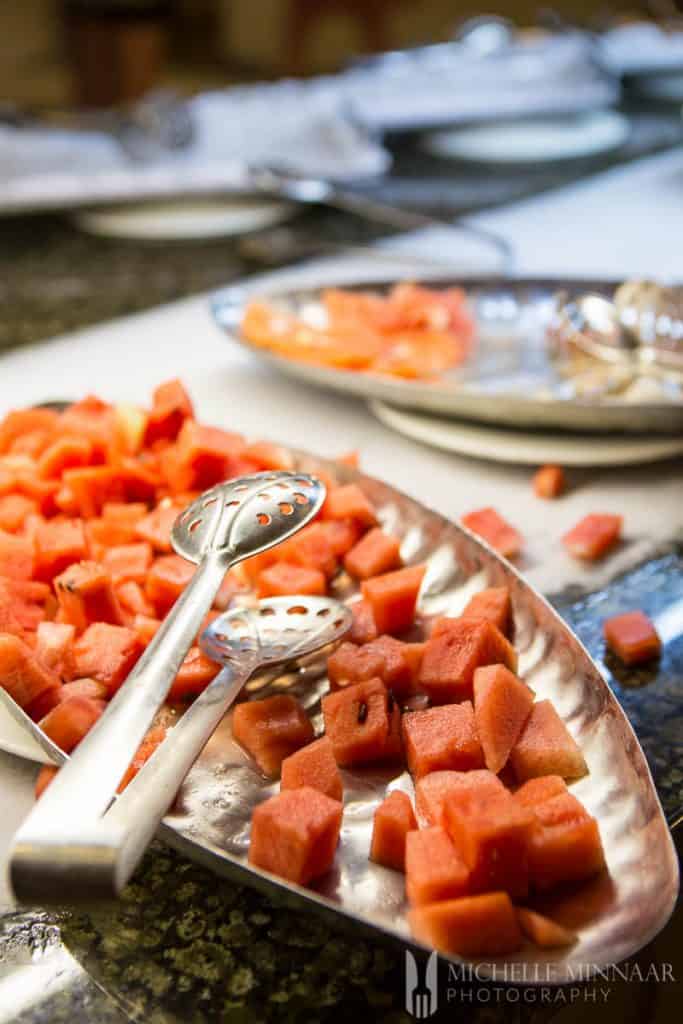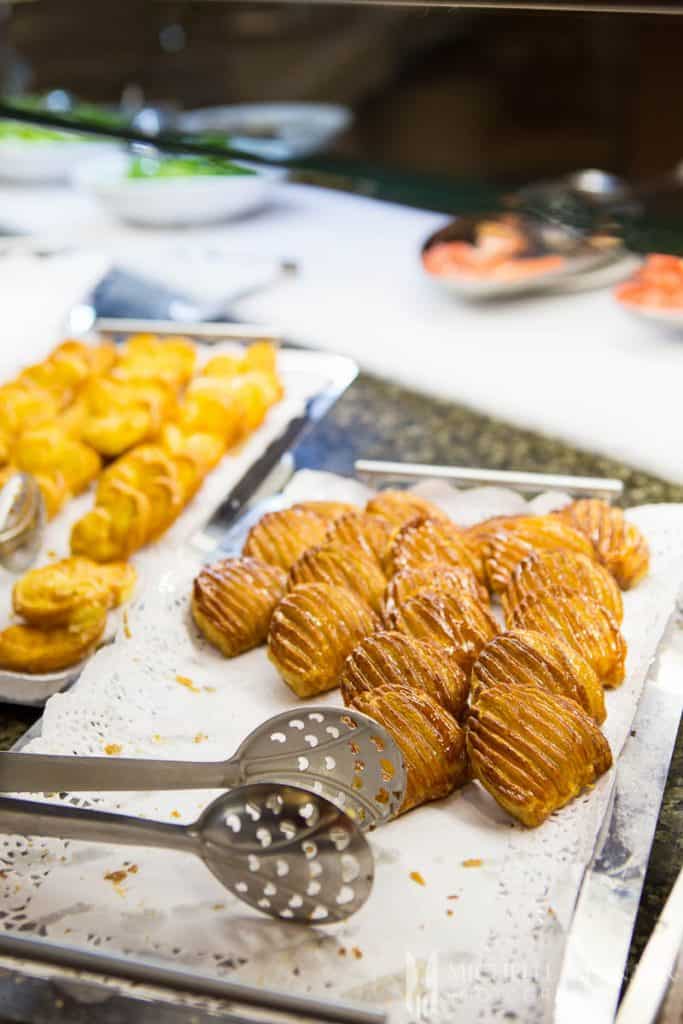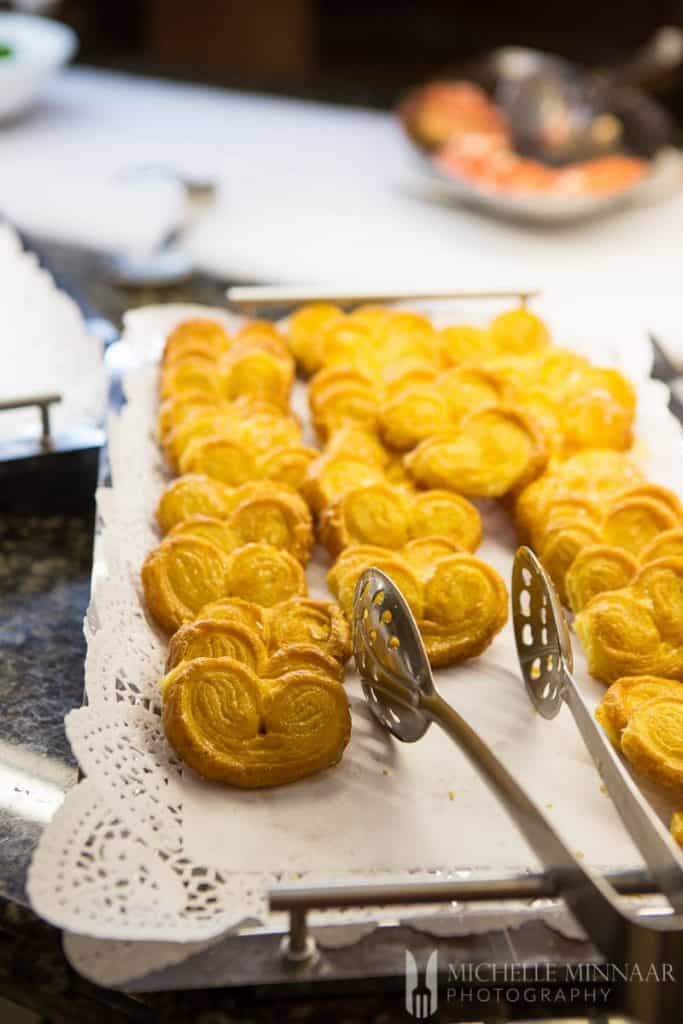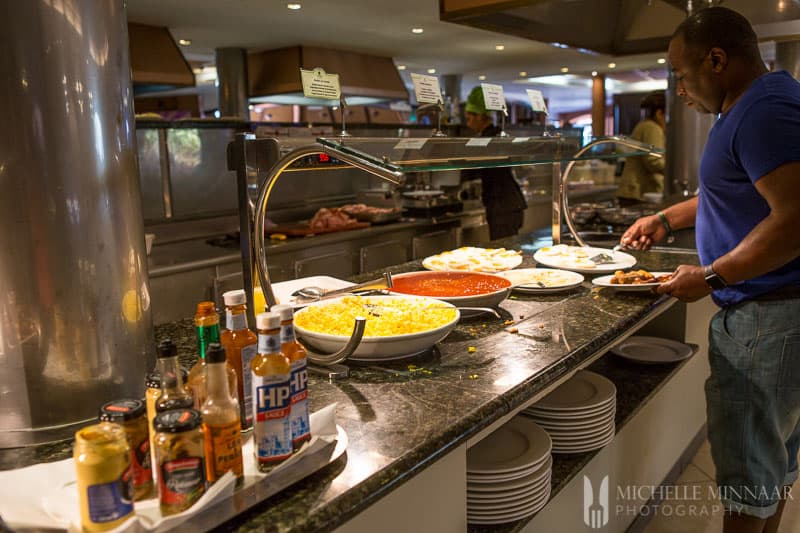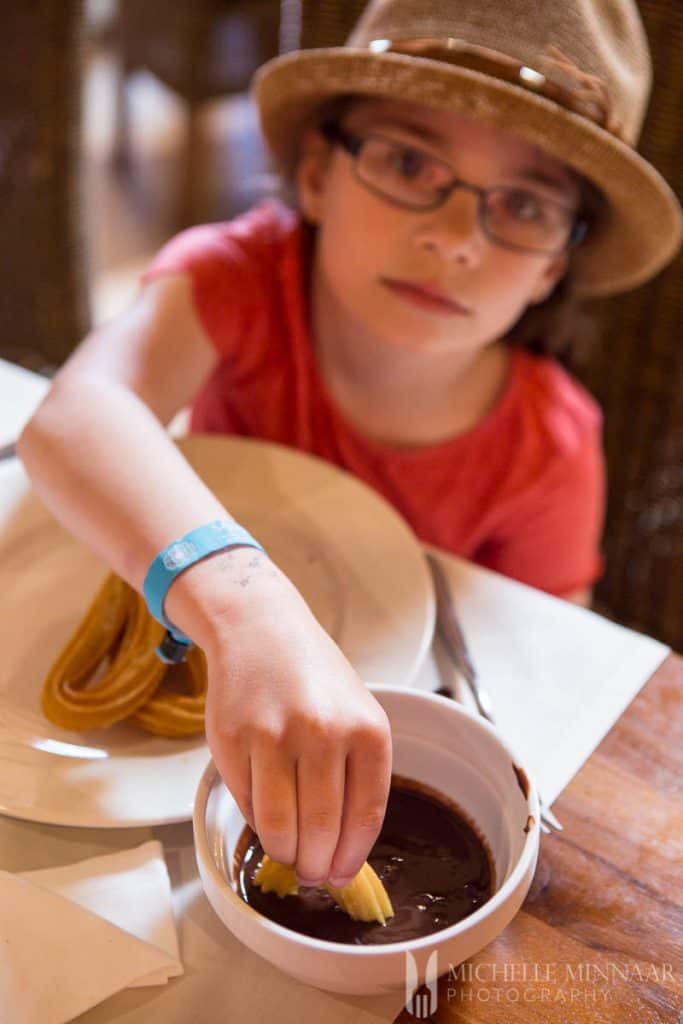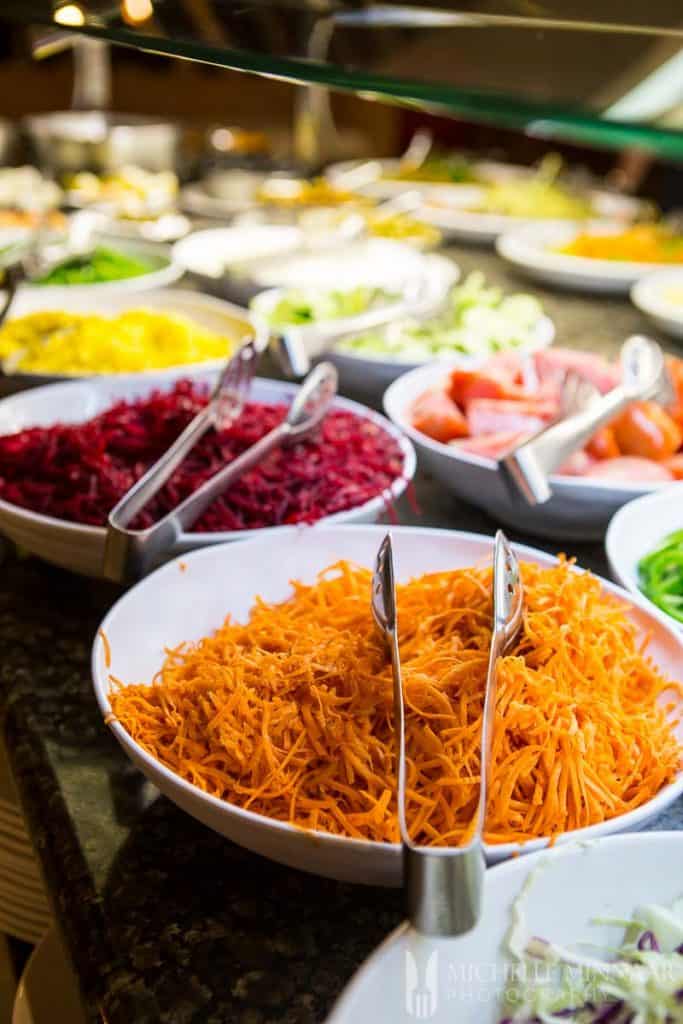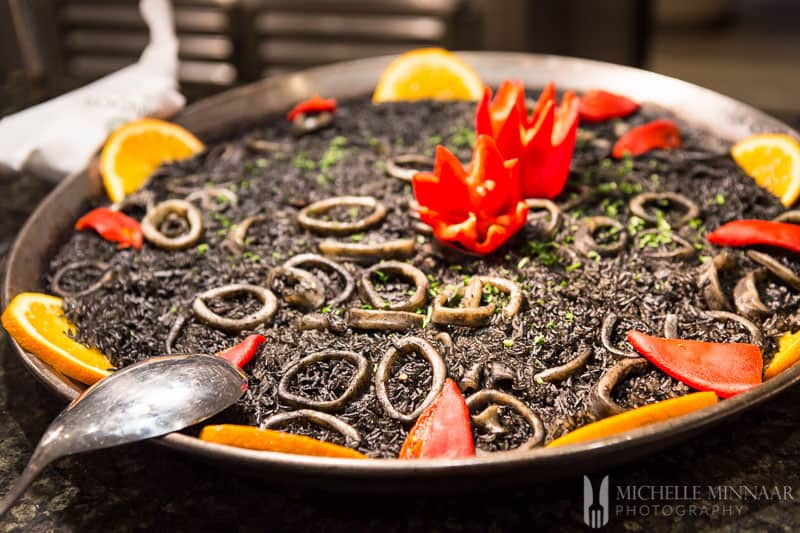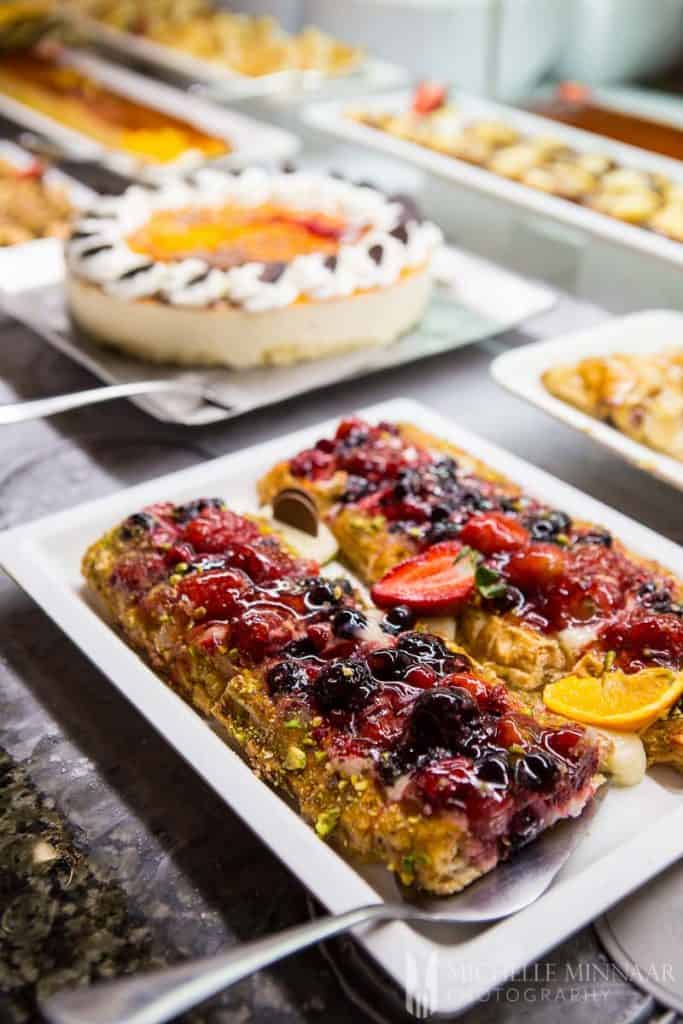 Sandos was built in 2008 and the rooms remain modern, neat and a joy to stay in. Of course, Wifi is available to keep in contact with loved ones, work and whatnot. Thanks to its sheer size I wouldn't have guessed that there were almost 1200 guests at the resort when I stayed there. At no point did it feel crowded. In fact, quite the opposite.
Sandos San Blas Nature Resort & Golf is the type of place where you can easily stay for a week and simply not go anywhere - my recipe for a perfect break. For those we start to feel a bit twitchy after a while, there is a shuttle service to Las Americas for a bit of action.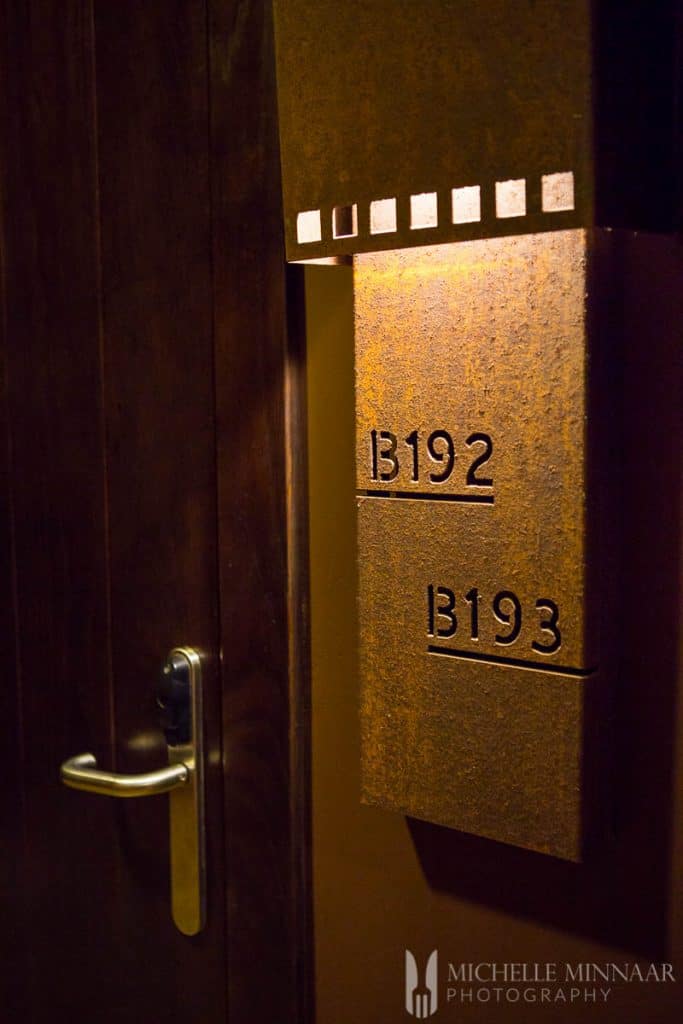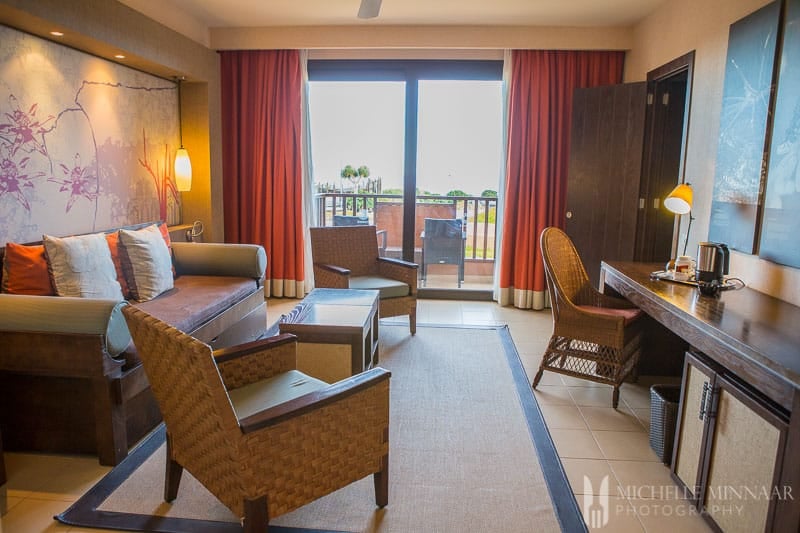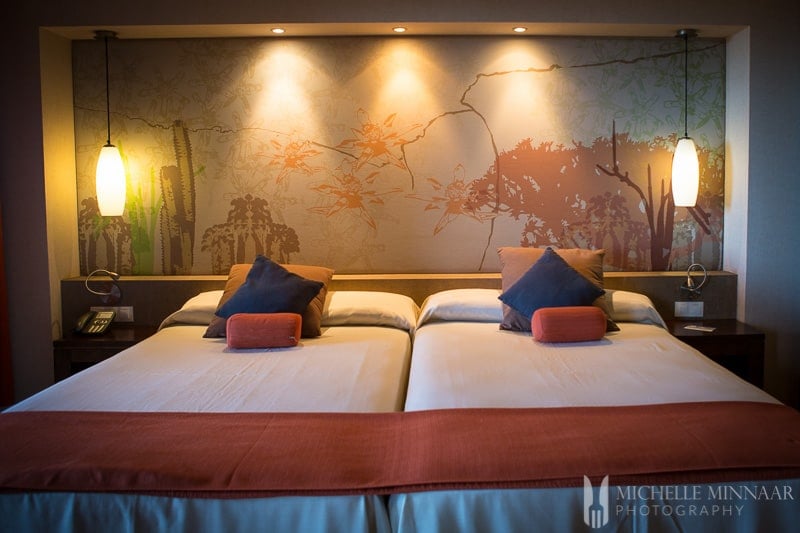 Our family tremendously enjoyed our stay and my daughter loved the delightful staff so much that she asked whether we could move to Tenerife. One day!
Loved Tenerife? Then check out my trip to Lisbon!