A delicious gift from the gourmet gods, chutney is a sensational side dish that always tastes best when it's homemade.
There's a lot to love about this incredible condiment. Still, many people don't know much about it – what's in it, how it's made, where it comes from... chutney is quite the mystery it seems.
Well, at Greedy Gourmet, we love a good mystery. So, let's delve into the delicious details of this hugely popular dish.
What kind of equipment do you need to make chutney?
Let's take a quick look at the kind of kit you'll need to whip up a delicious chutney recipe: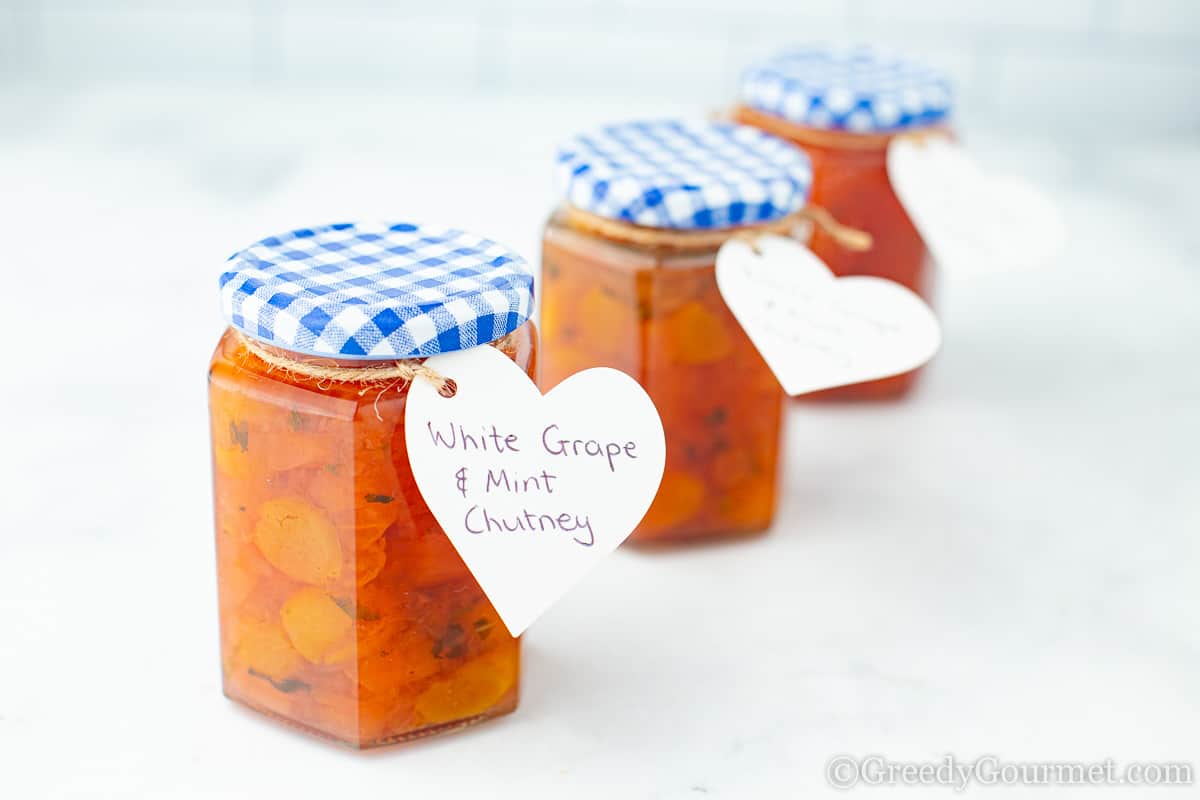 What is chutney?
Chutney is a sweet, tangy, rich, spicy sauce that's popular all over the world, particularly in India and the UK.
Indian chutneys
Indian chutneys are traditionally served on the side of curries or as a dip for spiced snacks. In fact, chutneys served in India differ quite a bit to those served in the UK and the US. Indian chutneys are not so heavy on vinegar or sugar, as they are not preserved for long periods of time.
British chutneys
In the UK, chutneys are matured for an extra intense flavor, which makes them perfect when served with a cheeseboard or with a selection of cold meats.
American chutneys
In the US, popular chutneys like Major Grey's chutney are often used to add flavor to grilled cheese sandwiches and cold meats. American chutneys tend to be less spicy than their UK and Indian counterparts... more like a relish chutney.
What is chutney made of?
There are a few standard ingredients that you'll find in every chutney. These foundational ingredients are vinegar and sugar. Beyond that, most chutneys have an element of spice, and usually have vegetables, fruits or both as the star ingredients.
Traditional and modern chutneys vary. Still, most chutneys are based around the idea of a spicy, tangy dip with a deep rich taste.
What does chutney taste like?
Chutneys usually have that enticing blend of savory, sweet, spicy and tangy. As there's such a large variety of chutney recipes out there, the exact tastes vary quite a bit.
In terms of texture, chutneys vary depending on how thick the vegetables or fruits are chopped. You'll often see quite chunky chutneys, as well as smooth chutneys in your local store. That's the beauty of homemade chutney – you can make it exactly how you want it.
Still, chutneys tend to be fairly thick and unctuous. This is due to the low, slow cooking process.
How is chutney made?
Simplicity is bliss
There's a lot to love about chutney, from the wonderful harmonious taste to the beautiful velvety texture. Still, one of the very best things about chutney is the simplicity of the chutney making process.
Low and slow
Making chutney is all about cooking low and slow – with only one pot used in the whole process. The fruits or vegetables are first cooked on a medium to high heat in a mixture of vinegar and sugar, with added spices.
Then, one everything is bubbling away, the mixture is turned to a simmer and cooked for around about an hour. As the ingredients cook, the mixture thickens, until you're left with a deliciously thick sauce.
How to know when chutney is ready
Then comes the 'doneness' test. To know when chutney is ready, you simply draw a line with your wooden spoon through the base of the pot. The mixture should hold for a few seconds, without any vinegar seeping through, before it slowly starts to run through the channel.
Top tips for making chutney
Chutney may be a 'one-pot-wonder' that's very easy to get right, but if you want to get chutney perfect, there are a few things you should keep in mind:
Do the prep work
Make sure you assemble your ingredients, chop your vegetables and grind your spices before you get the pan on the heat. Chutneys are time-specific and you'll have a short window of time once that mixture gets boiling.
Use good ingredients
Quality always counts, especially with homemade chutney. By fresh ingredients whenever possible – no bruises or blemishes on fruit.
Use the right equipment
See 'What kind of equipment do you need to make chutney?' above. Remember, never use copper, brass or iron cooking pots, as the acidity of the chutney could react with the materials of the pot.
Follow the recipe
Chutney recipes tend to be precise – the balance between vegetables, fruit, sugar and vinegar is key, so don't be tempted to freestyle.
Stir it up!
For the perfect texture, keep on stirring until the end.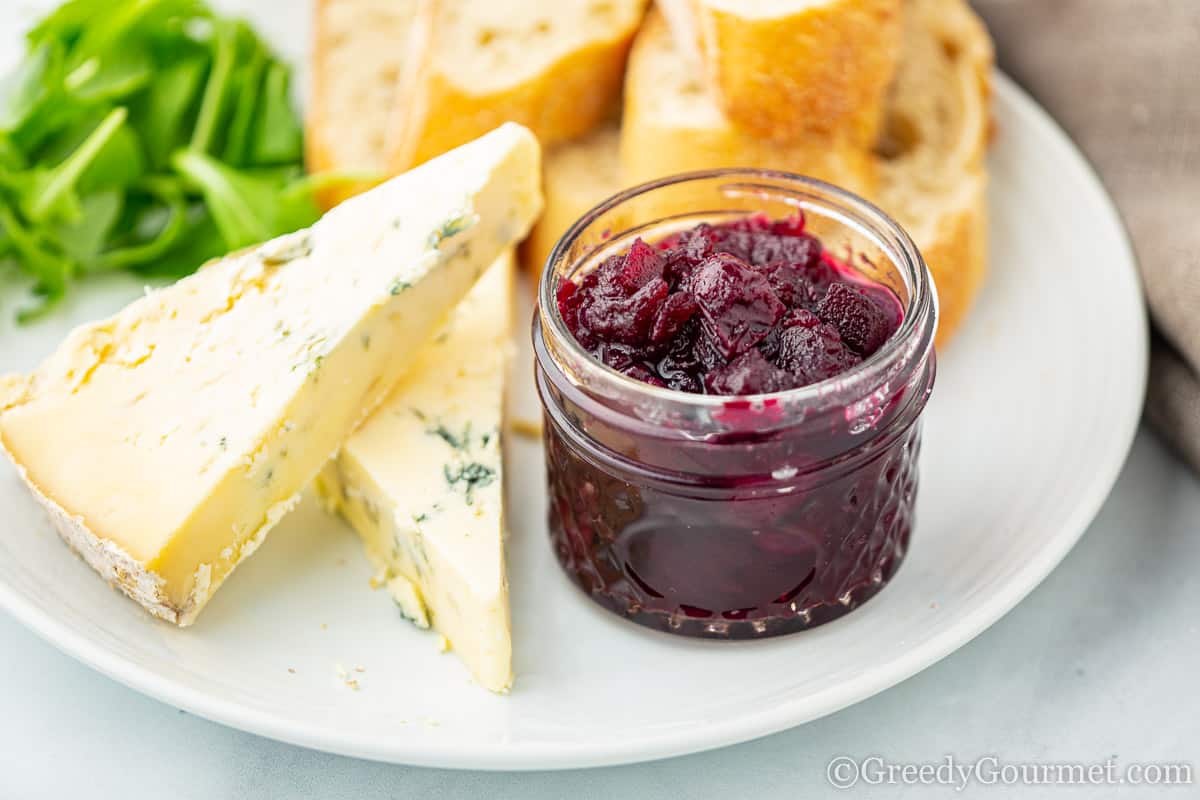 What are the origins of Chutney?
Many people have speculated that chutney's origins lie with a Mughal emperor's doctor from the 17th century. The story goes that a hakim – a doctor who gave herbal medicines – came up with a recipe to cure a famous emperor who had fallen ill.
The recipe had to be spicy and rich, as the emperor wouldn't eat anything that wasn't, yet easy to digest and healthy.
There may be some to that origin story, but there's no doubt that a certain type of chutney existed on the Indian subcontinent well over 2,000 years ago. 
Only, it wasn't a preserve. These ancient chutneys were made from spices, crushed nuts and usually tomatoes and onions. So, tomato chutney and onion chutney could be said to be the original form of this delicious condiment.
It wasn't until the late 1700s when chutney's popularity began to expand around the world. After the British occupation of India, chutney began influencing cuisines around the world, morphing and adapting to different palettes as it did so.
A large variety of chutneys began to be made – from mango chutney and mint chutney to coconut chutney, garlic chutney and tamarind chutney.
Still, the original idea of chutney made from fresh ingredients that would aid digestion remained – with traditional ingredients like green chilli, cumin seeds, ginger and mint still very widely used in India.
Where does the word 'chutney' come from?
The word 'chutney' comes from the Hindi word chaṭnī or chaatni, which loosely translates as 'to lick' or 'to taste.'
How do you store chutney?
Chutney needs to be stored in sterilized glass jars. Once properly sealed, chutneys tend to last up to a year and beyond. It's important to always store unopened chutney in a cool dark place, away from direct sunlight.
Once opened, store chutney in the fridge and use it within a month.
What do you serve with chutney?
This versatile condiment can be used in so many different ways. From an accompaniment to Indian food, to the perfect addition to a cheeseboard, or simply the taste-maker in the middle of your favorite sandwich, chutney never fails to turn up the flavor stakes.
Here are some of my favorite recipes that work really well when served with a side of chutney:
Marrow chutney – a truly delicious vegetarian curry
Monkfish curry – fish curries don't get much better than this
Fish korma – another fantastically tasty fish curry
Beef madras – a rich beef curry that's packed full of flavor
Gluten free puri – a delicious homemade Indian snack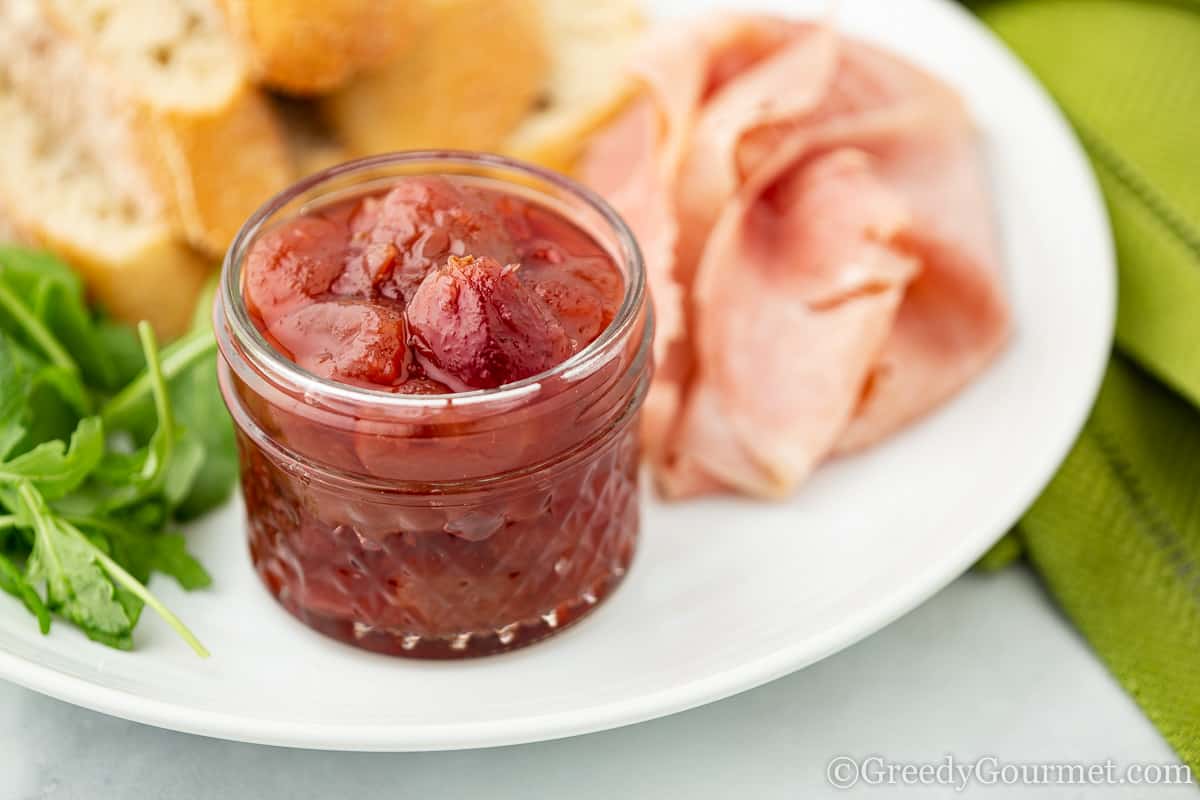 Delicious chutney recipes
So, are you in? Here's some inspiration to get you started with making your own homemade chutneys: