Bok choy is a type of Chinese cabbage used in Asian cuisine. This vegetable makes a delicious addition to stir-fries or steamed for a healthy vegetable side dish. However you enjoy it, storing the leftovers properly can make for an easy future meal, so can you freeze bok choy?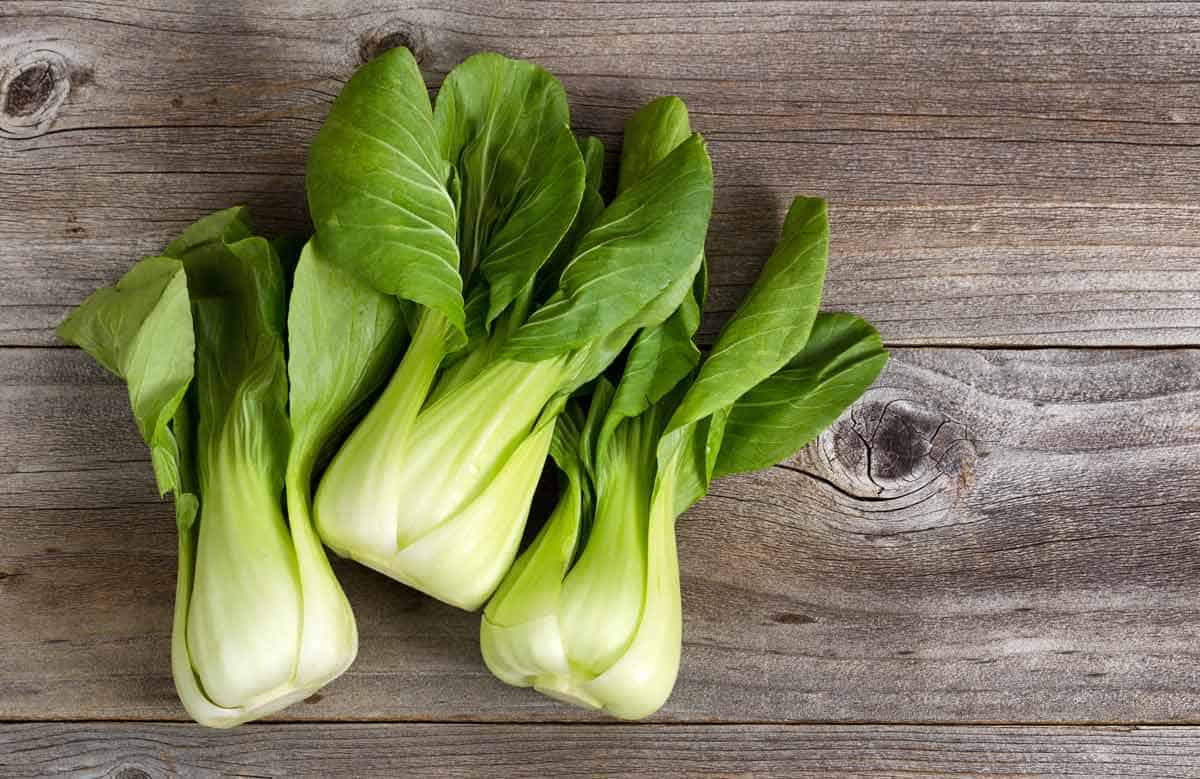 So, Can You Freeze Bok Choy?
Yes, you can freeze bok choy with good results if you do it properly. We'll discuss the options for successfully freezing to help the Chinese vegetable retain its flavor and texture in your freezer.
What is Bok Choy?
Bok choy is a part of the cabbage family and has green leaves and thick white stalks. It has a flavor similar to spinach, with peppery notes and a refreshing crunch from its stalks.
Baby bok choy is a smaller version of the plant, with more tender leaves and a slightly sweeter flavor. This more compact version of bok choy is picked earlier in the harvest, and its leaves are so tender you can use them in salads.
Bok choy is well known in Asian cooking and is often thrown into a stir fry. This leafy green can be braised, steamed, or sauteed with oil and garlic.
Should You Blanch Bok Choy Before Freezing?
You don't have to blanch bok choy before freezing it, but it may help preserve the flavor and color of the leaves. Unblanched bok choy may have less water in it, making it less likely to wilt upon defrosting. If you choose to blanch the vegetable before it goes into the freezer, make sure that it is completely dry before freezing it.
Blanching bok choy requires a pot of salted boiling water, an ice bath, and a colander. Once your water is boiling, add plenty of salt to the water, and taste it for flavor. Your water should be salty like the sea to give your blanched vegetables some flavor.
You can either add your bok choy directly to the water or put it in the colander and lower it into the boiling water. Allow the vegetable to cook for a few minutes, watching the leaves' color change to a vibrant green. Remove the bok choy to an ice bath to stop the cooking process.
Can You Freeze Cooked Bok Choy?
Yes, you can freeze cooked bok choy, as long as it is properly stored and cooled down before it goes into the freezer. Frozen cooked bok choy allows for a quick last-minute meal straight out of the freezer.
If you choose to freeze your cooked bok choy, ensure it has not been sitting out at room temperature for longer than three hours. Also, before freezing cooked bok choy, cool it down completely to help eliminate the risk of freezer burn.
Can You Freeze Fresh Bok Choy?
Yes, you can freeze raw bok choy using the flash freeze method. Flash freezing is a method used to freeze pieces of food individually and quickly before storing them long-term in the freezer. Flash freezing fresh vegetables may take a little more effort, but the results will be worth it.
To flash freeze raw bok choy leaves, cut the bottom of the stem off, making it easier to separate the green leaves. Give each leaf and stem a good rinse, shaking the excess water off before patting them dry.
Lay your washed bok choy leaves on a baking sheet lined with a paper towel or parchment paper. Make sure that the boy choy leaves are not touching one another, ensuring they do not freeze together. Place the sheet tray in the freezer for 3-4 hours, or until the bok choy pieces are completely frozen.
Remove the sheet tray from the freezer, and place the individually frozen pieces into a freezer-safe container or freezer bags to store bok choy. Remove as much air as possible from the bags before placing them back in the freezer.
Flash freezing has a couple of benefits for your fresh bok choy. By quickly freezing individual pieces, the ice crystals that form on the surface will remain small, preventing moisture loss in the bok choy upon defrosting.
Having individual pieces of raw frozen bok choy will allow you to only pull out and use what you need, but it will prevent the pieces from sticking together, causing you to have to defrost the whole lot.
Can You Freeze Bok Choy That is Chopped?
Yes, freezing already chopped bok choy is a good idea to make meal prep easier. Follow the same steps for flash freezing, except first chop the bok choy and its crunchy stems into bite-size pieces. Flash freeze your chopped bok choy to guarantee that you can grab only what you need for your dish, without defrosting all the greens.
Pre-chopped frozen bok choy can be removed from the freezer and put directly into a stir fry, soup, or saute without defrosting. Check out this bok choy stir fry recipe!
What Should You Freeze Bok Choy in?
Now that you know the different methods that can be used for freezing bok choy, let's discuss what you can freeze it in. Bok choy is best stored in a Ziploc bag so that as much air as possible can be removed from around the bok choy before placing it in the freezer.
Like any vegetable, frozen bok choy is susceptible to freezer burn if it is exposed to too much air or is stored in a freezer that is not cold enough. An airtight container will also work well for frozen bok choy, but it will still be exposed to the air within the container. If you use an airtight container, try filling it up as much as possible to eliminate too much excess air around the frozen bok choy.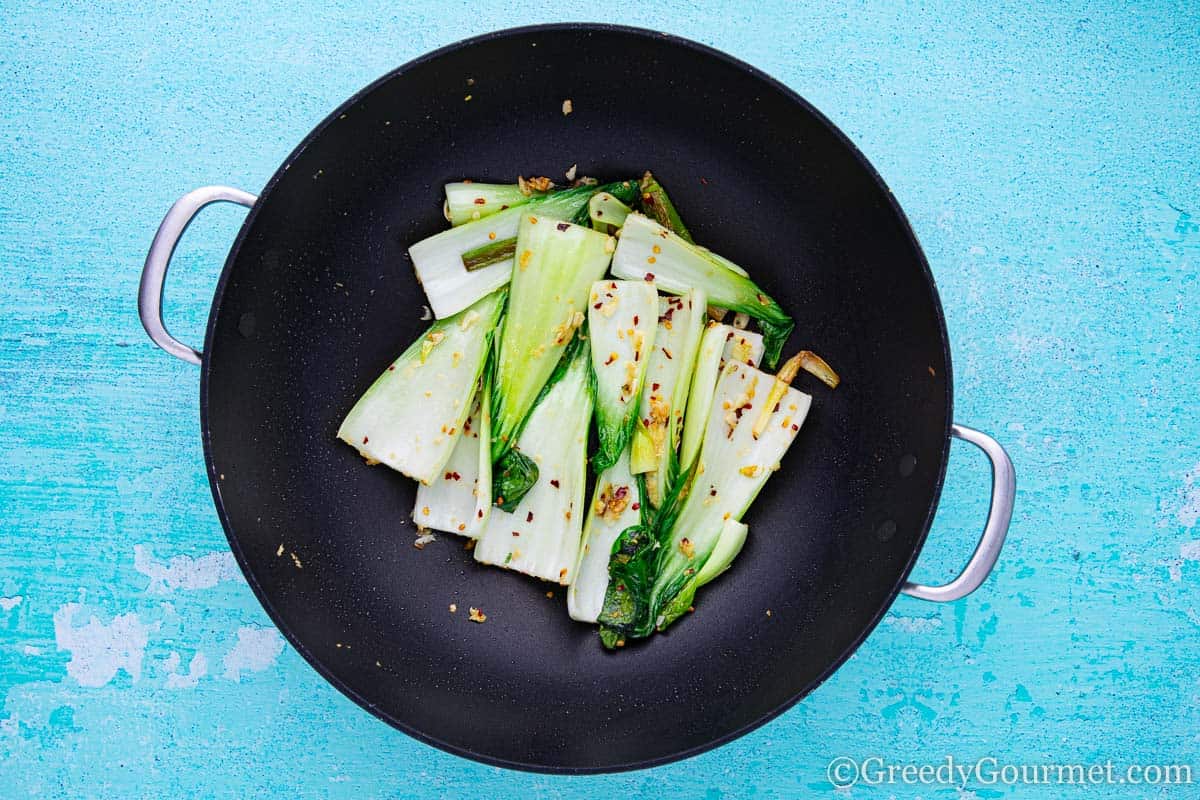 How Long Can You Freeze Bok Choy?
Bok choy is best when used within 3-6 months of freezing. Depending on how you prepared the bok choy for the freezer, as well as how it is stored, will impact how well it freezes and for how long.
Extended periods of time in the freezer will slowly deteriorate the flavor of the bok choy, leaving it with less flavor. If you are using the bok choy in a stir fry or soup the loss of flavor may not matter as much and can be supplemented with other flavors and seasoning.
How Long Does Bok Choy Last?
When stored in the refrigerator, raw bok choy is best consumed within 3 – 4 days. Waiting to wash the bok choy until right before you cook it will also help prolong its shelf life.
Using as much of the fresh bok choy before freezing it is ideal. Even though bok choy freezes well, it is better when consumed fresh, as any time in the freezer will slightly lessen the flavor of the bok choy.
How Do You Defrost Bok Choy?
There are several ways to defrost frozen bok choy. Most of the time, you can remove the frozen bok choy and add it directly into your stir fry, soup, or stew. The leafy vegetables will defrost quickly in hot liquid.
If you have some time to defrost the bok choy, let it sit in warm water to defrost slowly before continuing to add it to your dish. You can also run the bok choy under running water to defrost it quickly. Never use hot water to defrost as it will begin to cook the vegg and make for mushy bok choy.
Can You Refreeze Bok Choy?
Do not refreeze bok choy regardless of whether it has been cooked or is still raw. Once bok choy has defrosted it will begin to lose its texture and taste if it isn't cooked promptly. Refreezing the bok choy will only worsen the problem, making it nearly inedible.
To prevent wasting bok choy once it has gotten soggy, follow the freezing method that suits you and your cooking style best.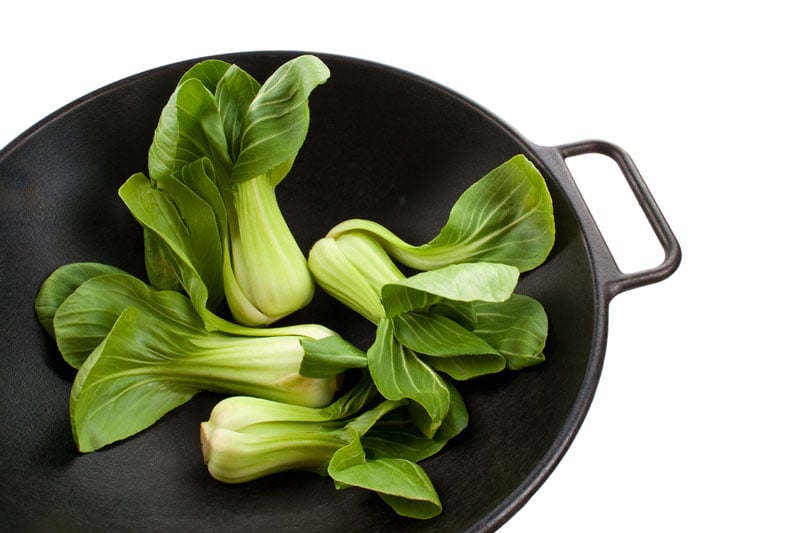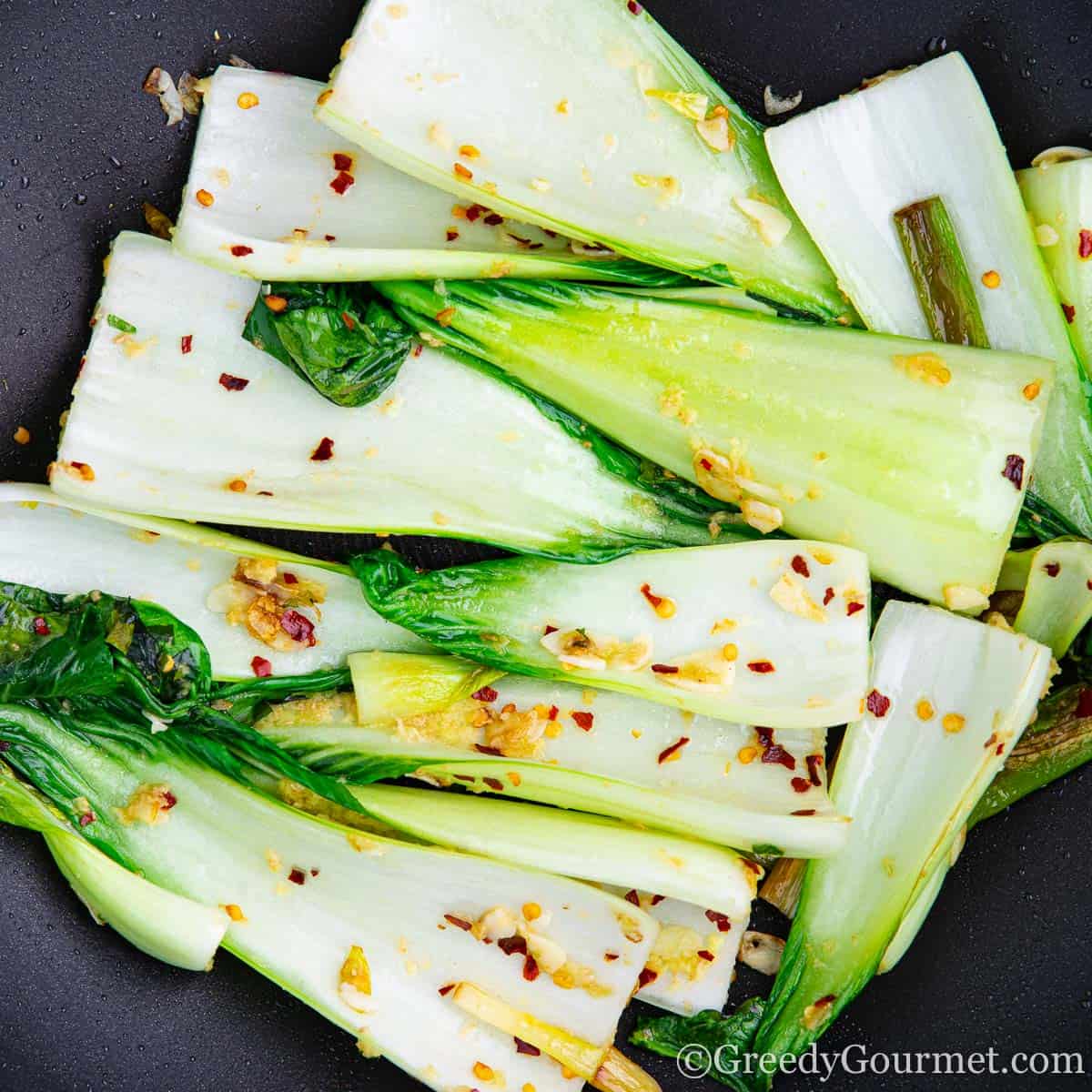 How To Freeze Bok Choy
Do you have plenty of Bok Choy you don't know what to do with? Learn how to freeze Bok Choy!
Instructions
Freezing Blanched Bok Choy
Bring a salted pot of water to a boil and prepare an ice bath for the bok choy.
Cut the stalk of the bok choy to separate the leaves before placing them in the boiling water.
Let the bok choy cook for a few minutes, until the leaves turn a vibrant green.
Remove and place in the ice bath to stop cooking, remove from water.
Make sure leaves are completely dry before placing the blanched leaves in an airtight container in the freezer.Freezing Fresh Bok Choy
Remove a small amount of the stem from the bok choy to separate the leaves
Lay the leaves out individually on a baking sheet that will fit in your freezer. Make sure they are not touching.
Flash freeze the bok choy for three to four hours, remove it from the freezer and repackage the frozen pieces in a Ziploc bag with the air removed. Place in freezer.
Freezing Chopped Bok Choy
Clean and chop your bok choy
Lay the chopped bok choy on a baking sheet to flash freeze
After a few hours, remove the bok choy from the baking tray and place it in an airtight container before placing it in the freezer.
Freezing Cooked Bok Choy
Put cooled down cooked bok choy in an airtight container and allow it to cool down
Put cool cooked bok choy in the freezer and enjoy the next time you need a quick meal
Notes
If you love bok choy but can't get hold of it, check out its substitutes.