If you are reading the title of this post, I wouldn't be surprised if it would confuse you. Very few people know what an andouille sausage is. Let alone have eaten it. That's why this post will be extremely handy for you when you'll come across an andouille sausage recipe.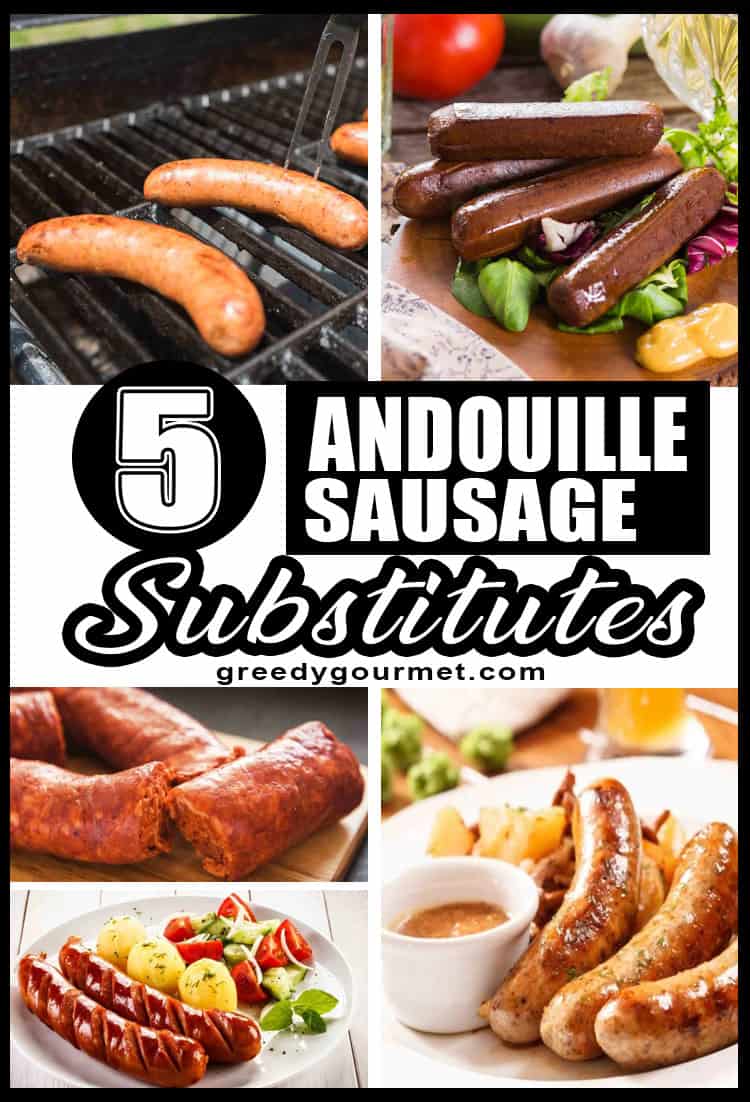 Learn about these andouille sausage substitutes and you'll be able to substitute with the right ingredient. Andouille sausage substitutes are also somewhat specific, so before you make your recipe that requires the andouille sausage, make sure you've got these 5 andouille sausage substitutes at home. Or at least make sure you have these 5 substitutes at your disposition in a nearby store.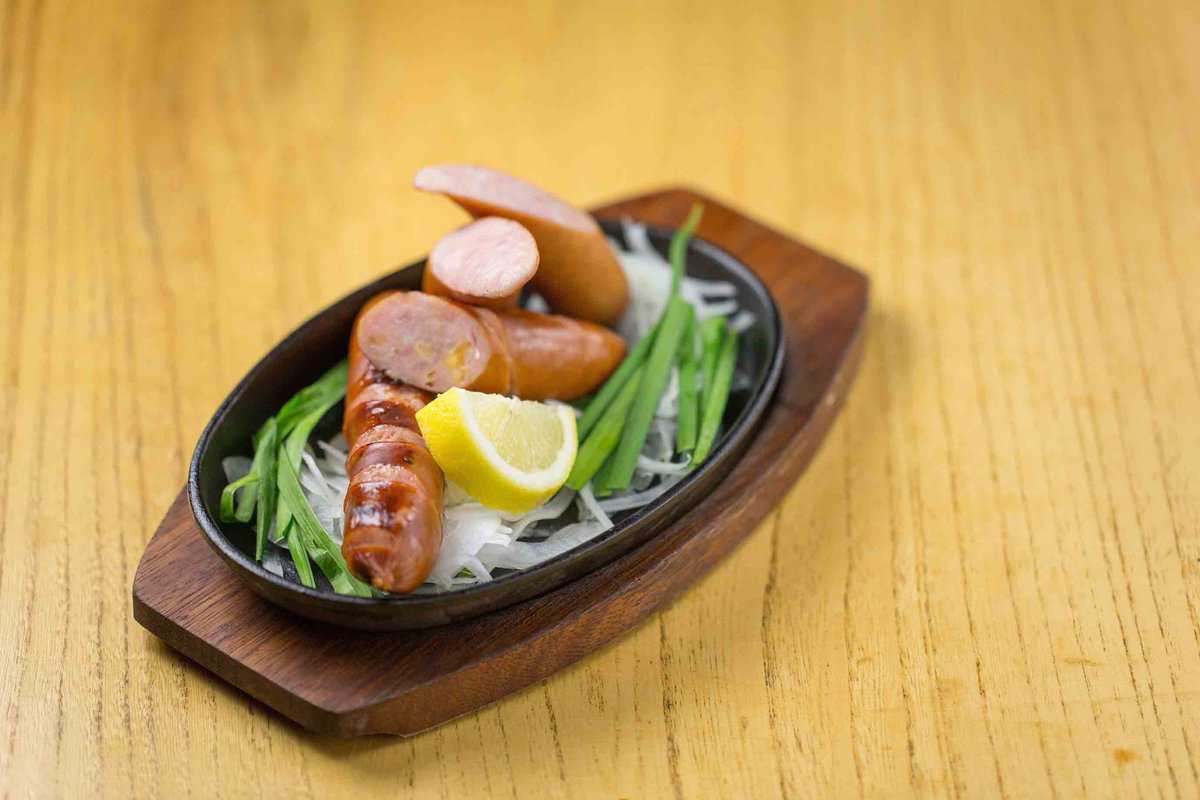 the 5 best andouille sausage substitutes you need to know about
Again, it's not every day one comes across cooking with or eating andouille sausage. Therefore, having some of these andouille sausage substitutes at hand will be quite practical. The Andouille sausage is said to have unconfirmed origins.
Although the French claim that they are the creators of this mysterious sausage. Other countries that have strong ties to the andouille sausages are the Germans, and the U.S. Apparently, the sausage was brought in by French immigrants into the state of Louisiana who would then incorporate it into their Creole cuisine.
The andouille sausage comes in many varieties. Still, an andouille sausage is simply a heavily smoked pork sausage. It is made from different cuts of pork meat, pig intestines, tripe and fat.
There are two types of andouille sausages. The first being the French andouille. It is greyish in colour and has a very unique and distinct odor. A fair warning to those who might want to try the andouille sausage. Don't let the odor turn you away.
The taste is impeccable! Just be careful how you use the word 'andouille', because it is in fact a French insult. So, if you are ever ordering an andouille sausage, be careful how you order it.
On the other hand, the second type of andouille sausage is the Creole andouille sausage from Louisiana, USA. In comparison to the French one, the Creole andouille sausage is double-smoked. Also, it is pinkish in colour because it contains pepper and garlic. It is spicy and smoked over pecan wood as well as sugarcane. Due to the Creole andouille, the town of Laplace in Louisiana became the Andouille Capital of the World.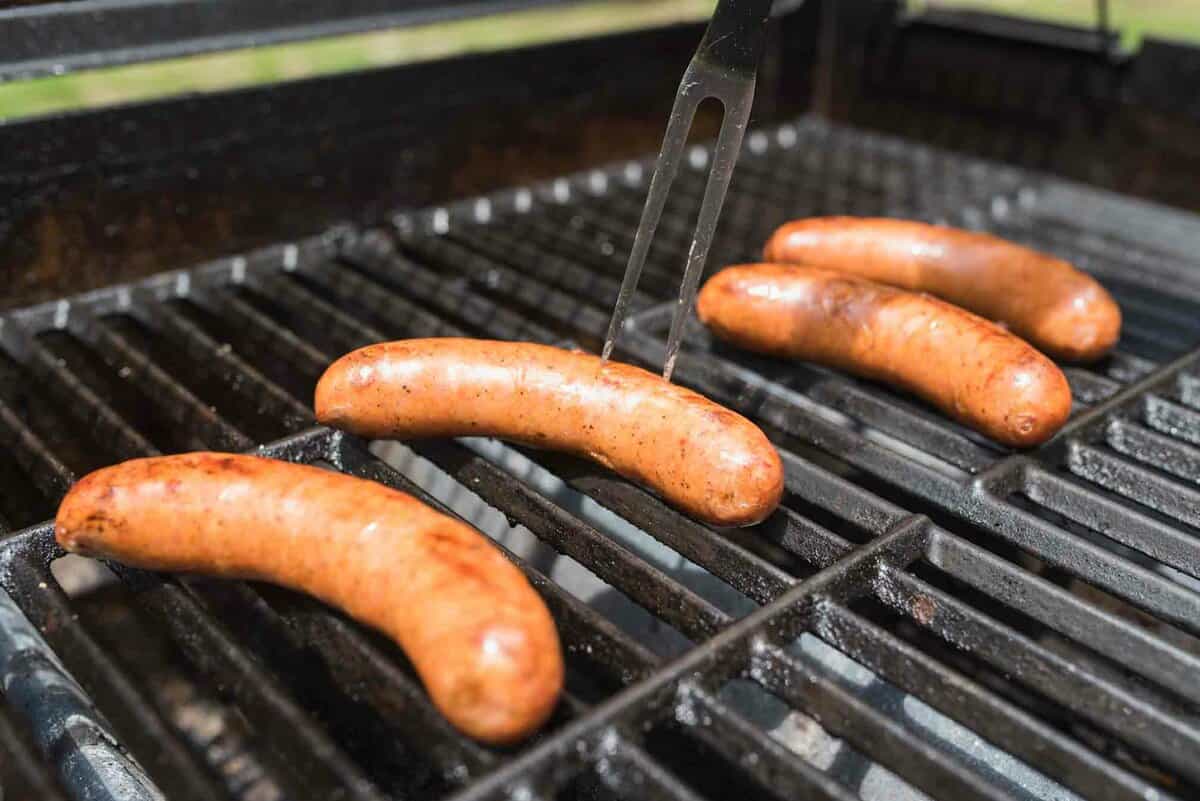 what does andouille sausage taste like
First and foremost, you might be wondering what is the difference between an andouille and a sausage. Well, andouille is a type of sausage. Normal sausage is usually out of ground meat. In comparison, the andouille sausage is more chunky because of the chopped pork.
In terms of taste, the andouille sausage has a very distinct flavour, similar to craft sausages. Overall, it has a coarse, smoky and sharp taste. So, no ordinary sausage will do the trick when it comes to looking for the best andouille sausage substitutes. Check out these 5 andouille sausage substitutes below.
the closest andouille sausage substitutes
The Mexican chorizo is a smoked pork sausage which is sometimes known to be a quite a spicy sausage.  Although the Mexican chorizo is red in colour and quite chunky, the texture differs from the andouille sausage. Even so, the Mexican chorizo is a formidable substitute as it is distinctly smoky. It gets its intense smoky flavour not from wood, but hot smoked red peppers called pimenton.
The European chorizo is fermented as well as smoked. It is also cured, so you can eat slices of European sausages without cooking it. Make sure you include it in a ham, cheese and sausage platter instead of the andouille sausage. Otherwise, the Mexican chorizo is one of the best substitutes for these recipes:
or
You can also make jambalaya recipes and other Cajun or Creole recipes. It works well will any recipe where you cook the sausage.
Kielbasa or klobasa sausage is also a type of a smoked sausage from Poland. However, you can easily find it in the other neighbouring countries like Slovakia, Czech Republic and Hungary. It is often made with pork but you can also find it with beef, lamb, chicken or veal. It is not as distinct as the andouille sausage, but it still is one of the top andouille sausage substitutes because of its rich flavour. You can substitute kielbasa when you make these
or
The best types of kielbasas are the ones that are homemade. Usually, the families recycle a generations' old recipe. Plus they smoke the sausages themselves.
The bratwurst sausage is the typical Geman sausage. The most common variety is the pork bratwurst. However you can also find it in veal and beef versions. Apart from the different types of meat, there are also different types of bratwurst which are specific to some cities. Click here to find out all about them.
You can substitute the andouille sausage with this German sausage in a jambalaya recipe.
non pork substitute for andouille sausage
For whatever reason of you not wanting to use the park variety of the andouille sausage – not to worry. There are no-pork andouille sausage alternatives that you can find in the supermarkets. Better yet, try sourcing them at a farmer's markets where you will surely find artisan and craft sausages.
Otherwise, if you are desperate, then I recommend substituting with a German lamb sausage or venison sausage. Venison sausages are quite unique and they make the perfect substitute for a sausage casserole with mushrooms.
best andouille sausage vegetarian substitute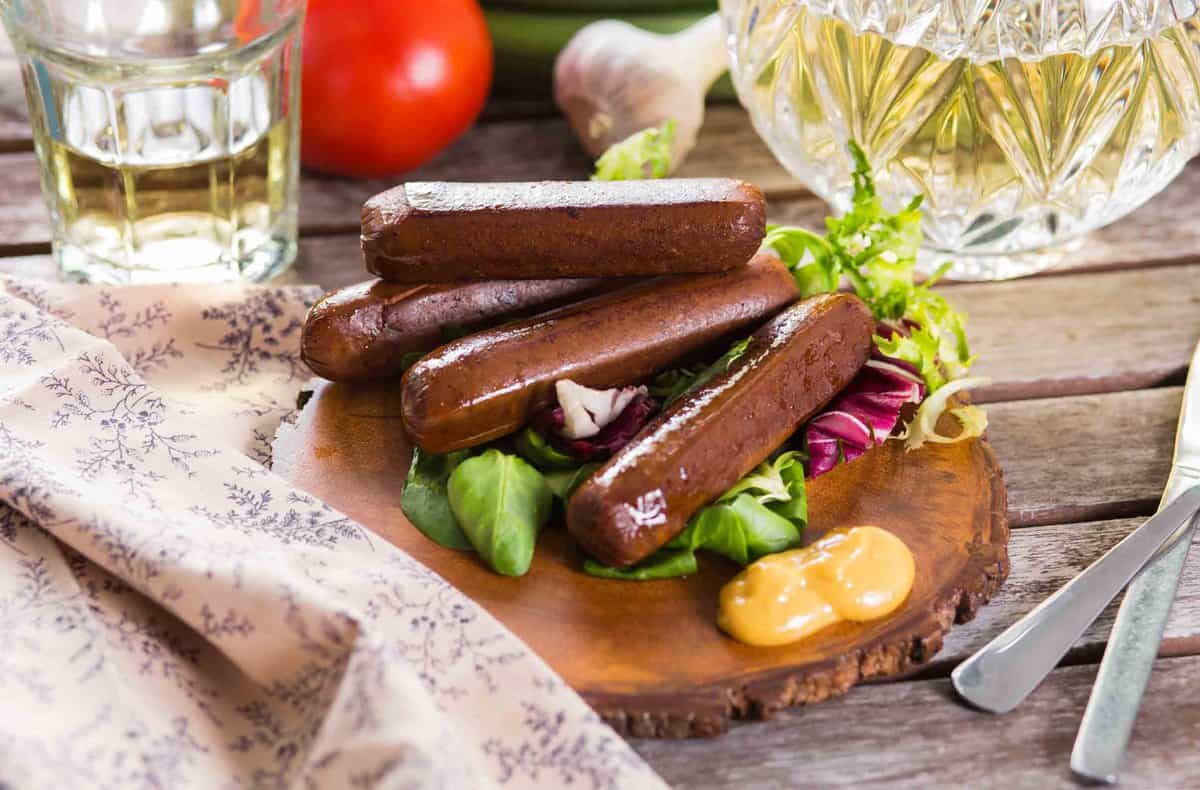 Tofu sausages are literally the best vegetarian substitutes for sausages. More specifically, you can get smoked tofu which also has a rich and intense flavour. Of course, it won't be as rich as the andouille, but if you are really after the smoky flavour, you can smoke the tofu yourself. All you'll need is a smoking gun used in the kitchen to add intensity to complex and elegant dishes. Dare to try?