Here's a term that some of you might be coming across for the first time in your life. Asafoetida is a blessing for millions of individuals out there in the world. Especially for those who can't properly digest or eat undercooked onion or who don't enjoy eating garlic.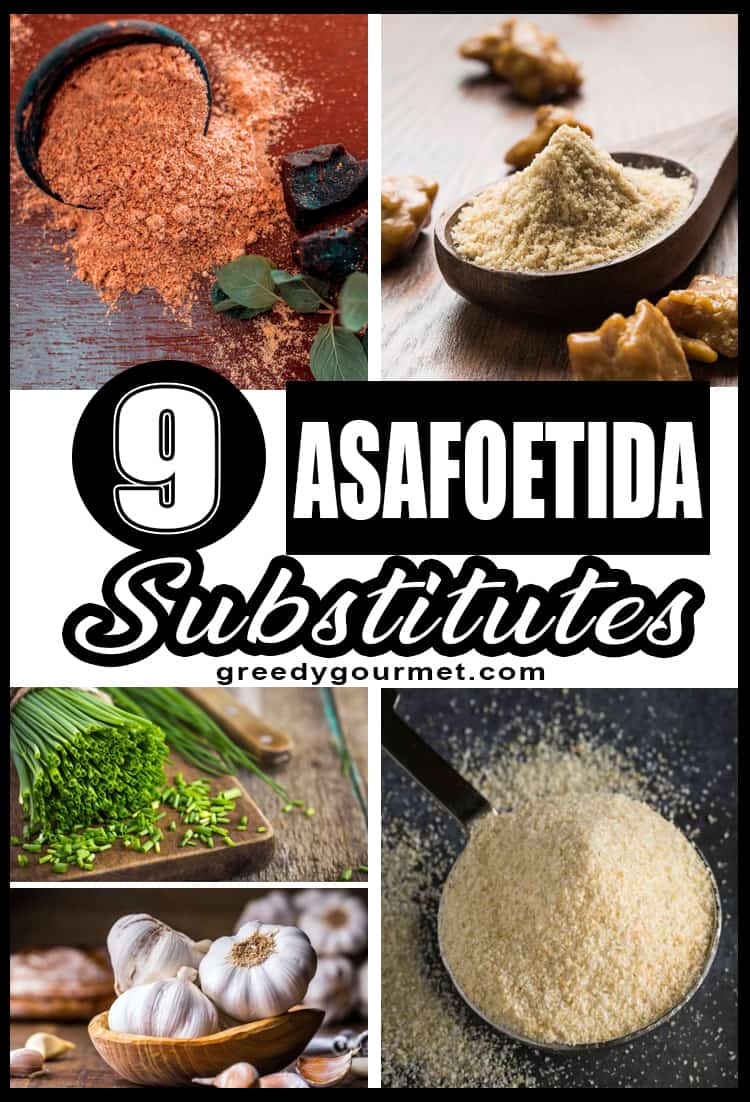 All in all, it is a pungent spice, very often used in Asian and Middle Eastern cuisines. If you often cook in this direction, then you need to try asafoetida.
However, if you are making such dishes and find that you've run out of the real thing, you might also need to have a few of these 9 asafoetida substitutes in your kitchen.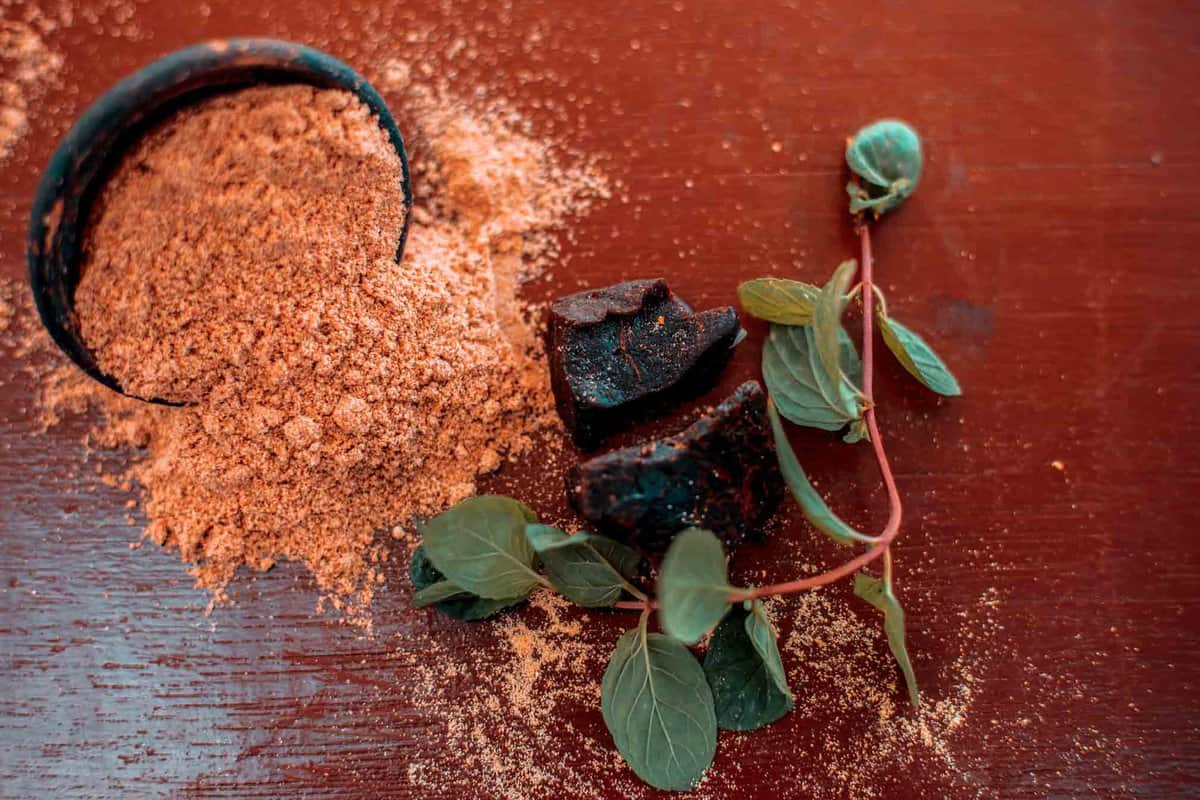 Since it has a quite distinct flavour, it's important you read about these 9 asafoetida substitutes before you start cooking.
why you need to know about asafoetida substitutes
Asafoetida is a very pungent spice that's commonly used in Middle Eastern, Indian and other Asian recipes. Should you come across recipes which require the addition of asafoetida, you'll need to know about these asafeotida substitutes.
I've used a pinch in my Indian beetroot curry recipe as well as in my beetroot poriyal recipe. Those who cook spicy foods will know just how pungent and powerful this spice is. If you still don't know what it is or you've never heard of it, keep reading to find out more.
Besides, to understand which asafoetida substitutes you need to use, you need to know more about the spice itself.
what is the definition of asafoetida?
If you've never heard of this rare sounding spice, don't panic. I'd also never heard of it prior to indulging myself in the world of Indian cuisine. Indeed, it is a very handy spice to have and genuinely enhances the flavour of any dish. Asafoetida is dried gum (latex) from a variety of a fennel plant.
Beware, the aroma can be quite overwhelming for some. In fact, some people argue that the smell of asafeotida is quite offensive and resembles rotting garlic.
It also bears the name stinking gum. Despite this and some other derogatory names, this powerful spice, yellow-brownish in powdered form, adds a lovely savoury flavour.
You might also know this spice by these names:
inguva
hing
kayam
ting
jowani badian
devil's dung – lol!
It is native to certain desert regions of Afghanistan and Iran. However, today it is mostly found in India and is very famous for its digestive benefits, but more on that in the section below.
asafoetida types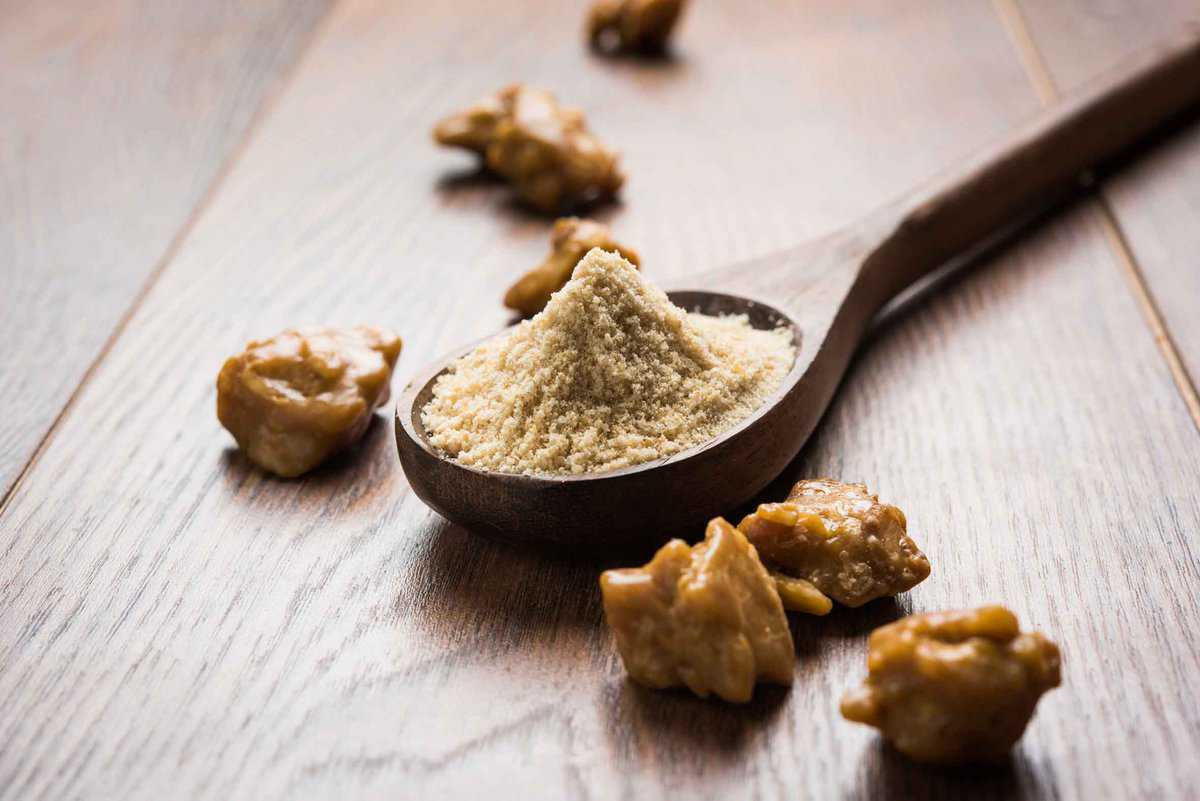 You can find asafoetida in three forms. First, it comes as a brown powder. This type is known as the full-strength version and is extremely powerful in terms of smell. I highly advise you to use very small pinches of this version when you cook with it.
Second, you can source asafoetida as a yellow powder. This version generally involves turmeric and/or rice powder. It is much milder, so perhaps try this one first.
Lastly, sometimes you can also get it fresh. It resembles red-brownish small balls.
asafoetida benefits and uses
Asafoetida is very popular when it comes to medicinal purposes. First and foremost, its most common purpose is as a digestive aid. Apparently, it reduces flatulence. Those people who suffer indigestion from raw onion or garlic, should definitely cook with asafoetida.
It can help with the symptoms of irritable bowel syndrome. However, in some countries like Afghanistan, it is used for the following:
whooping cough
treats ulcers
eases painful menstruation
can treat pneumonia
helps sooth asthma symptoms
treats bronchitis
it is also used as an aphrodisiac
helps with depression and fatigue
As you can see, it has many purposes. I recommend exploring the effects of asafoetida here or consult with a specialist for more information.
asafoetida and asafoetida powder – where to buy
You can purchase it in some specialty Indian/Asian stores. However, you might need to refer to it as 'hing'. In addition, you can easily purchase the different forms online. See below:
asafoetida yellow powder – click right here
nacto jars asafoetida – click right here
asafoetida hing – click right here
asafoetida recipes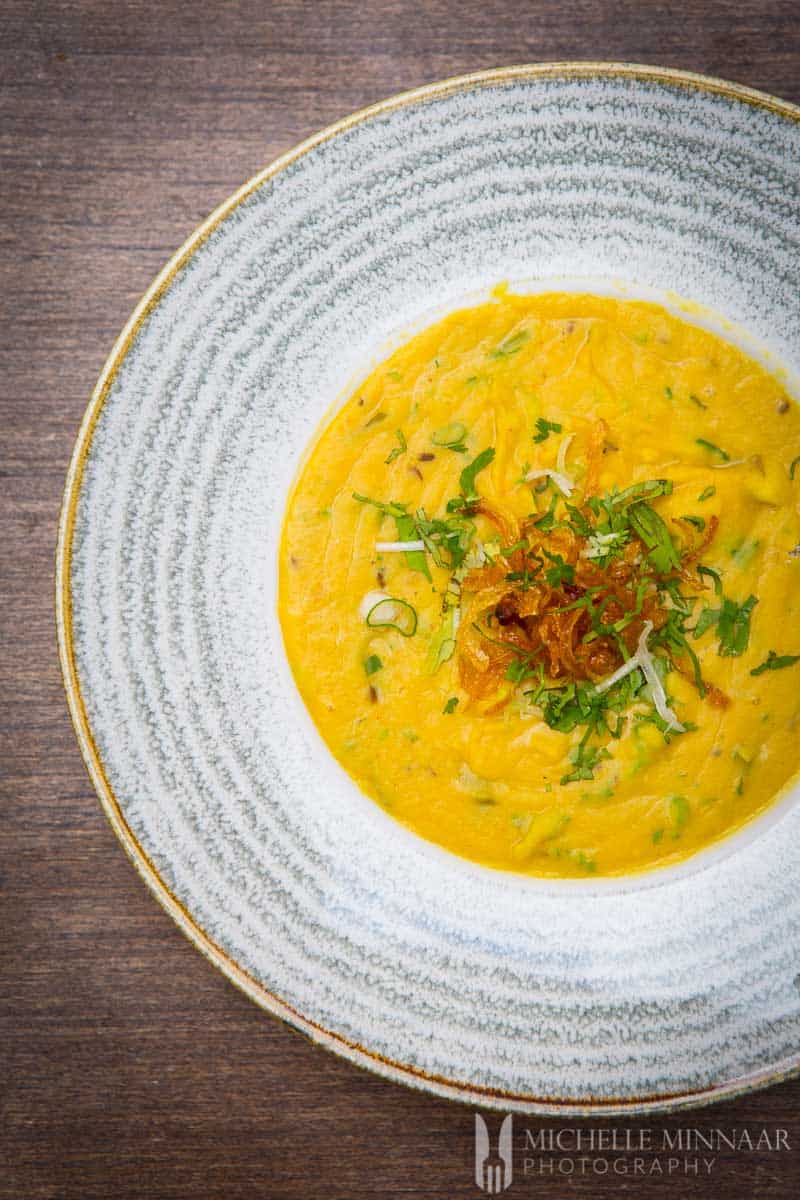 When you cook with asafoetida, you can expect a lovely savoury flavour. It is the ultimate flavour enhancer. So, it makes the perfect addition to lentil curries like this tadka daal recipe.
You can also use this spice to pickle ingredients, like this courgette pickle for example. However, I find that it is best with potato or cauliflower dishes – those that lack that punch of umami. For example, try it with these Bombay potatoes.
best asafoetida substitutes
This is one of the best asafoetida substitutes. I guarantee that when you finish your dish, you'll never know the difference. The only thing is, you'll have to make your own ghee. Ghee is clarified butter which makes the base of most Indian curries.
For a more powerful flavour, mince some leeks along with garlic. This creates one of the best asafoetida substitutes and delivers a very strong punch of flavour. You can use this as one of your asafoetida substitutes with a portion of 1/2 teaspoon.
The same can be said with minced onion along with minced garlic. The only difference is that the minced leek, as mentioned above, delivers a slightly sweeter umami flavour. Substitute with the same proportion.
This is a suitable substitute in curries and sauces. Actually, it is one of the simplest asafoetida substitutes. Use only if your recipe is not completely reliant on asafoeitda powder as it delivers a less concentrated flavour.
Also a very appropriate substitute. Use only if your recipe calls for a minimal amount of asafoetida. 
combination of garlic and onion powder
For stronger results, I recommend combining the two to deliver more impact. 
Shallots are also an excellent alternative because they are generally sweeter and are quite fragrant. Mince the shallots along with the garlic and fry the latter in ghee.
Make sure that you don't go for caramelised onion paste as this would be too mild. Opt for a normal onion paste and add in a pinch of garlic powder or fresh minced garlic. 
Although an unlikely substitute, this can be used as a last resort. Just combine with a pinch of minced garlic and enjoy!
So which one of these 9 top asafoetida substitutes will you use? I recommend trying out more of these asafoetida substitutes so you can see which one works best for you!
Also take a look at chives substitutes, thyme substitutes, nigella seeds substitutes or galangal substitutes.