Cooking with Dijon mustard is an absolute must when it comes to French cuisine. However, this tangy ingredient has appeared also in many non-French recipes because it gives a dish a certain zing to it.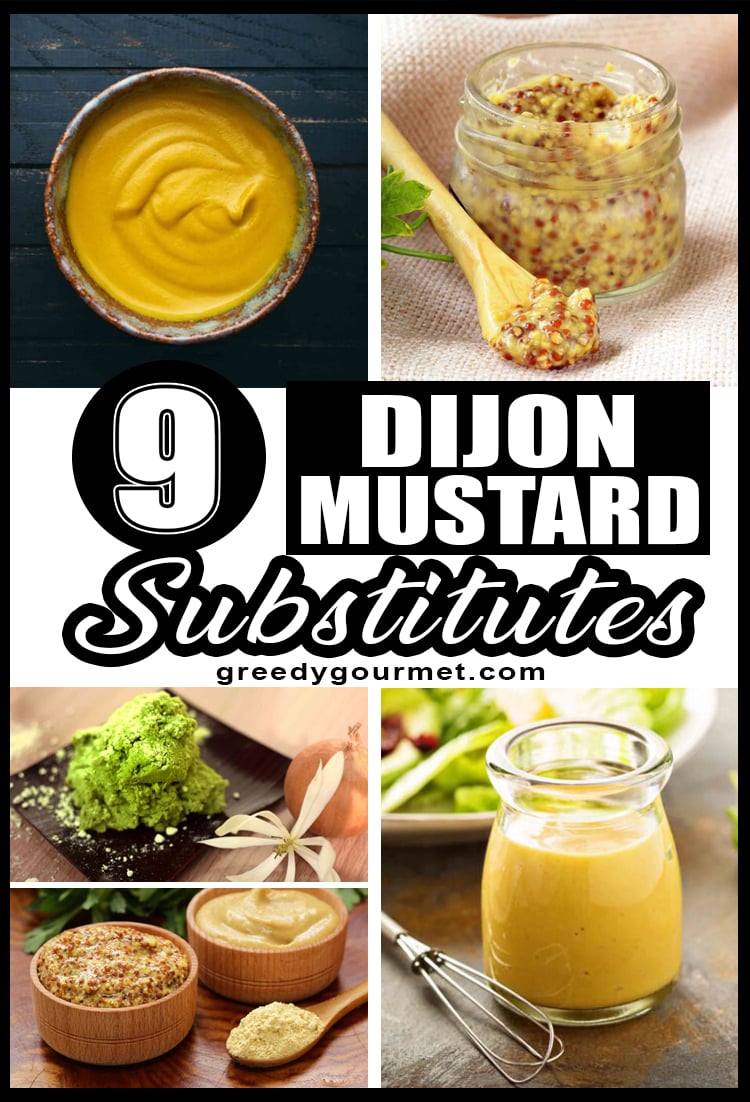 For this reason, I always strive to keep a jar of Dijon mustard in my refrigerator for multiple purposes. Above all, to make a classic Dijon mustard balsamic vinaigrette which is a vital part of seasoning any salad.
Sometimes I don't realise my own fast consumption rate of this little jar of mustard and I find that I have no Dijon mustard left. I always have a couple of Dijon mustard substitutes in mind, just in case I need that Dijon mustard flavour while making one of my recipes.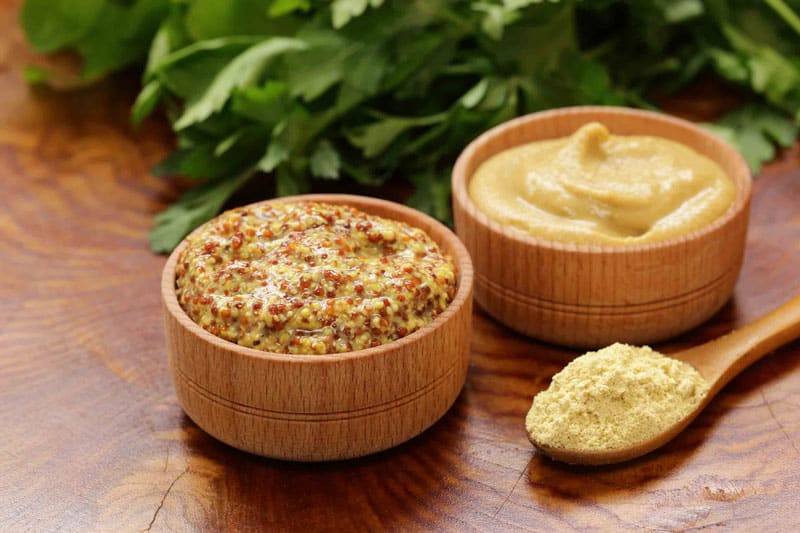 Read about these 9 Dijon mustard substitutes and see which one fits your needs best.
Dijon mustard substitutes
Dijon mustard is a classic ingredient that's heavily used in French dishes. Again, it's one of those kitchen essentials that one should always have in the refrigerator. That's why it's so important to know about these 9 Dijon mustard substitutes.
You'll never know when awareness about these might come in handy. These Dijon mustard substitutes might even save your dish, especially on a day when all the shops are closed.
Before I get into details about all the possible Dijon mustard substitutes out there, you should find out about Dijon mustard itself. It has a rich history that the people of Dijon are very proud of.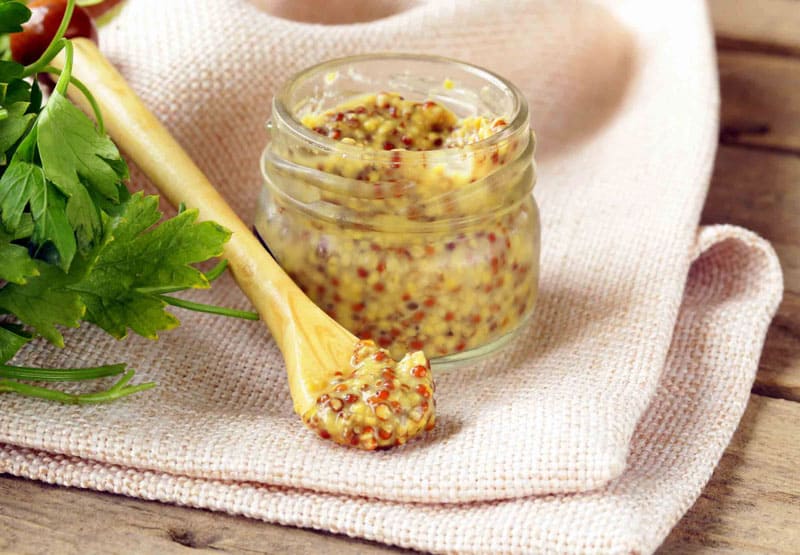 Let's start with the most important information – what is Dijon mustard? Dijon mustard is the most traditional mustard of France. In fact, arguably it can be said, that it is one of the most popular and famous condiments in the world.
It was named after the French town called Dijon, located in the Burgundy region of France. You might also know Dijon mustard as 'moutarde de Dijon'.
Its name refers to the mustard being granted an 'appellation d'origine controlee' designation back in 1937. This means that the term Dijon mustard is legally protected also by designation of origin. Somewhat similar to the status of Parmesan or Parma ham in Italy.
what are Dijon mustard ingredients?
The main ingredients of Dijon mustard are brown mustard seeds, white wine (or wine vinegar in some cases), water and salt. Now, here is where things get really funny.
Did you know that the contemporary Dijon mustard is not actually manufactured in the town of Dijon, but in the town next to it? What's more, most of the mustard seeds to make the mustard are imported from Canada!
I feel somewhat cheated by this industrialisation of food concept that our world has come to know quite well in recent years. In either case, if you purchase fresh or homemade Dijon mustard in the area instead of the large brands, you'll know that you are eating the real thing.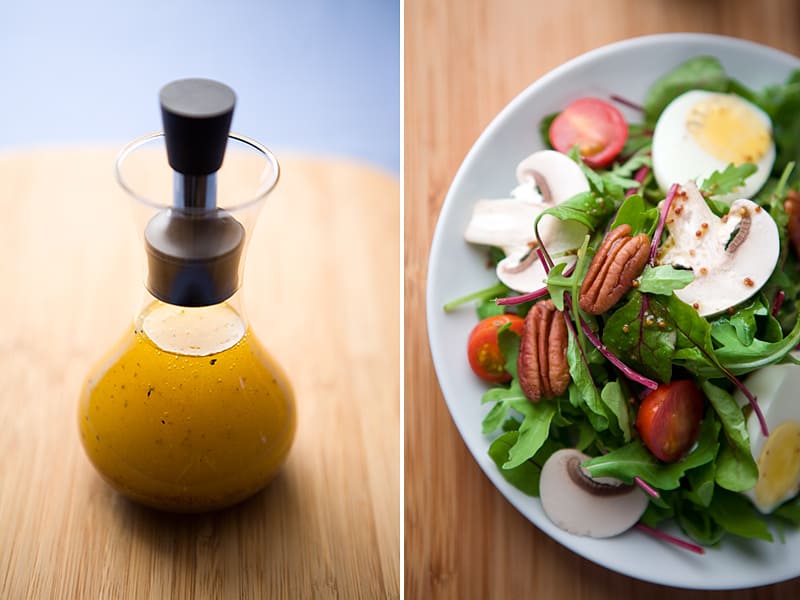 You might still be wondering, why is France so famous for its mustard? Well, back in the Middle Ages, France (especially in the area around Dijon) was the epicentre of all mustard making. It made its first appearance in the year 1336 in the royal kitchen of King Phillip VI. Later, in the 17th century, France was given exclusive rights to make mustard.
Ever since then, it has become more and more popular. Especially when Jean Naigeon of Dijon took out the vinegar and used verjuice instead. Today, you'll find many types of Dijon mustard in the stores, also often with different flavours.
Dijon mustard recipes
You can use Dijon mustard with meat (as a meat rub), in sauces or in dressings and much more. For example, you can opt for making this beautiful pork fillet with creamy Dijon mustard sauce or a peach sauce with mustard.
Otherwise, you can also try making the famous Groningen mustard soup with Dijon mustard.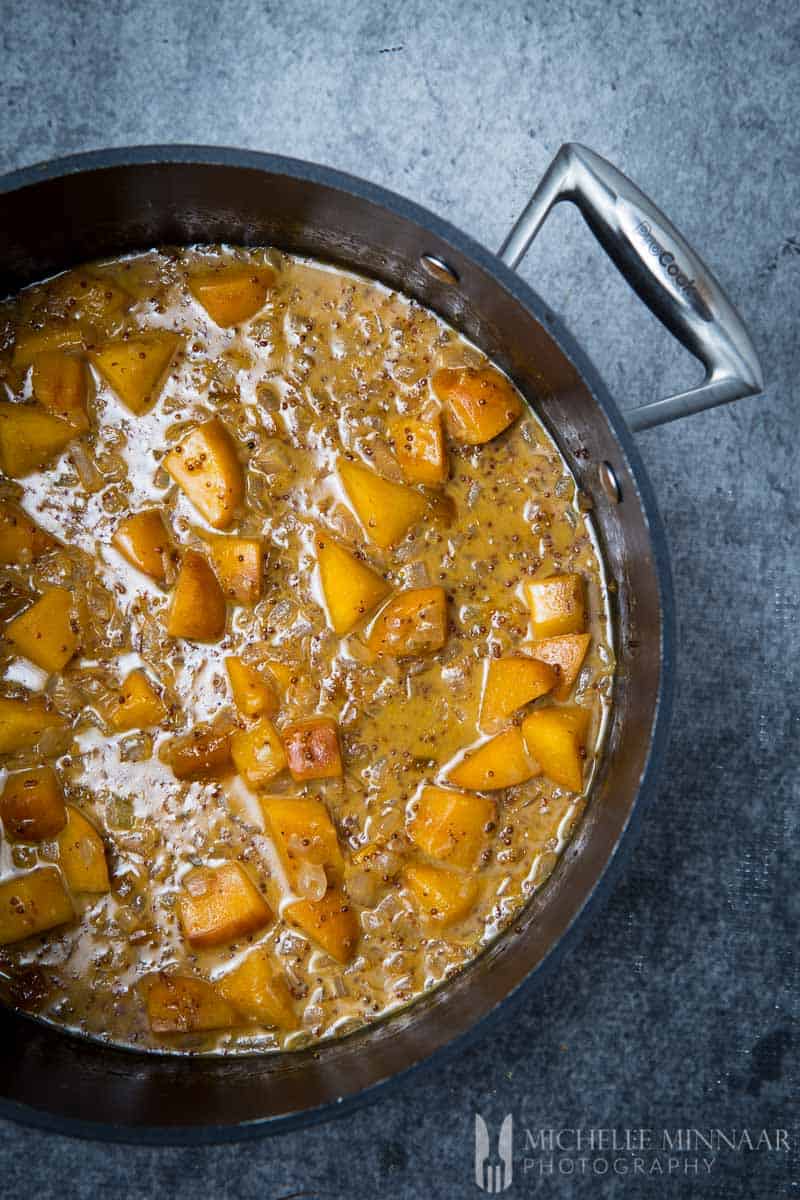 As you can see, your choices as regards mustard recipes are endless. The same principle applies to these Dijon mustard substitutes.
best Dijon mustard substitutes
This is, if not the most common substitute for Dijon mustard, the easiest solution there is. I am sure that most households have yellow mustard at home. It is milder than Dijon mustard and of course more yellow – thanks to the turmeric inside. This is one of the best Dijon substitutes for my American readers.
can i use yellow mustard instead of dijon mustard in a recipe?
The answer is YES! In any type of mustard recipe.
I would recommend this substitute for meat rubs or salad dressings. Naturally, honey mustard is much sweeter and doesn't have that sharpness one generally associates with Dijon mustard. So, use this mild mustard with pork recipes or poultry, vegetables and salads.
This substitute is a great idea if you are looking for a zesty solution. Especially if you don't mind some heat. What makes this mustard special is the fact that brown mustard uses less vinegar for the heat to emerge.
Spicy brown mustard is coarser than the smooth Dijon mustard. I recommend substituting it with sausage recipes or use it in a meaty sandwich or a meaty wrap.
This is a make-your-own mustard recipe. You'll need dry mustard, mayonnaise, white wine vinegar, sugar and water. For this to work, soak the mustard seeds in the white wine vinegar for at least two days and then make a paste. Lastly, add the rest of the ingredients to fit your desired flavour.
An unlikely candidate as one of our Dijon mustard substitutes, but still effective. You should only use wasabi to add that sharpness and spice to your recipe. Remember, be careful with the amount you add, wasabi is very pungent.
This is an attempt to replicate a spicier version of the yellow mustard. Mix turmeric with chilli peppers, bits of garlic and season to taste. Once you have this spicy turmeric paste, you can use this as a mustard substitute in sauces. 
Since wasabi is made with Japanese horseradish, generally horseradish is a worthy addition to your meal as a substitute. Especially when fresh. If you combine fresh horseradish with a bit of sour cream and honey, you can use it in sauces or as a meat rub.
Let's not forget the obvious. This coarse mustard is excellent as a meat rub or as a condiment with sausages.
This is one of the best Dijon mustard substitutes in England. Its sharp pepperiness rivals that of the Dijon mustard. It's the perfect mustard if you want to give your roasts or sauces a good kick.