There is plenty to gush about when it comes to the pleasures of eating Manchego cheese. Especially when it is fresh and locally sourced from a cheese specialist. That's why it can be quite the challenge to replicate the rich yet smooth textures and flavours of the Manchego cheese with the right substitute. Moreover, when living abroad, you'll find that many local kinds of cheese have names that you can barely pronounce. That's why this article will give you enough information about Manchego cheese substitutes and how to identify them properly when living abroad as well.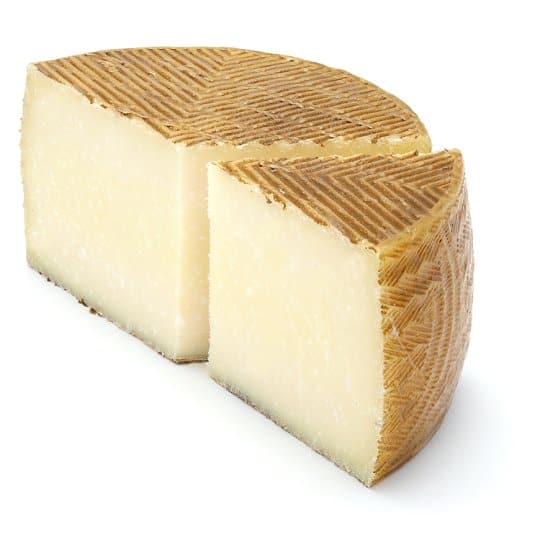 manchego cheese substitutes
By the way, for those of you who are lactose intolerant, this article may seem like it's difficult for you to read due to the tempting nature of cheese. Trust me, at some point, I would have sacrificed all the chocolate in the world for a slice of cheese. However, while trying to go vegan and eat more sustainably, I've had to find the perfect vegan manchego cheese substitutes countless times. Therefore, if you keep reading, you'll find out that there are vegan alternatives to getting a similar result to Manchego cheese. So, let's start with the basics and learn why Manchego cheese is so sought after.
Manchego cheese
Manchego cheese is a Spanish cheese from the La Mancha region. For more details, click here. You might also know it as 'queso manchego'. It is made with sheep's milk and usually requires at least 60 days to age. Generally speaking, it can age from 60 days to 2 years. The more the cheese matures, the heavier and more complex it gets. That's why when looking for Manchego cheese substitutes, it is best to look for cheeses that mature roughly the same amount of time.
Manchego cheese has a beautiful firm consistency and a buttery texture. Sometimes when you have a slice of Manchego cheese, you might even find small air pockets. In terms of colour, the most common colour of the cheese inside is ivory-yellow. Sometimes it can be white depending on maturity levels. However, the exterior is coated with a brown-beige inedible rind. So when you are eating the slice of Manchego cheese, cut off the edges. Trust me, they are not so pleasant to eat.
With respect to taste, it has a distinctive flavor of sheep's milk. It is not as overpowering as other cheeses, it is developed yet subtle. You have to try it! It's delish! To learn more about it, click here.
made from
The best part about Manchego cheese is that it has a PDO status, meaning 'Protected Designation of Origin' set forth by the EU. It is also protected under Spain's DO status, meaning 'Denominacion de Origen'. Altogether, the PDO status certifies that:
the cheese has been produced within a specific area in the La Mancha region
it has been made from the whole milk of the Manchega breed sheep
the cheese aged for a minimum of 60 days and maximum of 2 years
it was produced by a cylindrical mould with maximum height of 4.7 in (12 cm) and a maximum diameter of 8.7 in (22 cm).
semi-firm cheese
Depending on age and maturity, there are 4 different varieties you can get when it comes to Manchego cheese:
fresco – very fresh cheese that is about 2 weeks old
semicurado – semi-firm cheese. It can be aged anywhere from 3 weeks up to 4 months.
curado – semi firm cheese aged from 3 to six months. It holds gorgeous nutty flavours.
viejo – meaning 'old' in Spanish, aged from 1 to 2 years. It is rich and it grates well too.
cheese
You usually serve it in very thinly cut slices with some quince or chutney. The other day I ate Manchego cheese with an extraordinary honey-date and garlic chutney. An incredible combination of the intense flavours of the cheese. Of course, I don't even have to say that it is best enjoyed with a heavy dry red wine like a cabernet sauvignon, pinot noir or Shiraz. I recommend wines from Southern sunny locations like Sicily, South of France from the valley of Rhone, Californian or Israeli. They are all a match made in heaven with the Manchego cheese! Just thinking about this combination makes me feel like I am on vacation!
So, as you can see, finding substitutes for this amazing cheese can be difficult. Here is a list of cheeses you can consider as appropriate Manchego cheese substitutes.
substitutes manchego cheese
Tomme de Brebis
Also known as 'Tomme de Brebiou' in French, this cheese is mainly home to the French Alps and Switzerland. However, you can also find it in places such as Corsica, where milk from the herbs of Corsican sheep breeds is used to produce Tomme de Brebis. It is generally made with sheep, but one can also find other varieties of 'Tomme' cheese using cows or goat's milk. Similarly to Manchego cheese, it has a hard texture and a buttery taste. As the age of this cheese increases, it starts having a granular texture and becomes rich with flavor. It is one of the best Manchego cheese substitutes.
Monterey Jack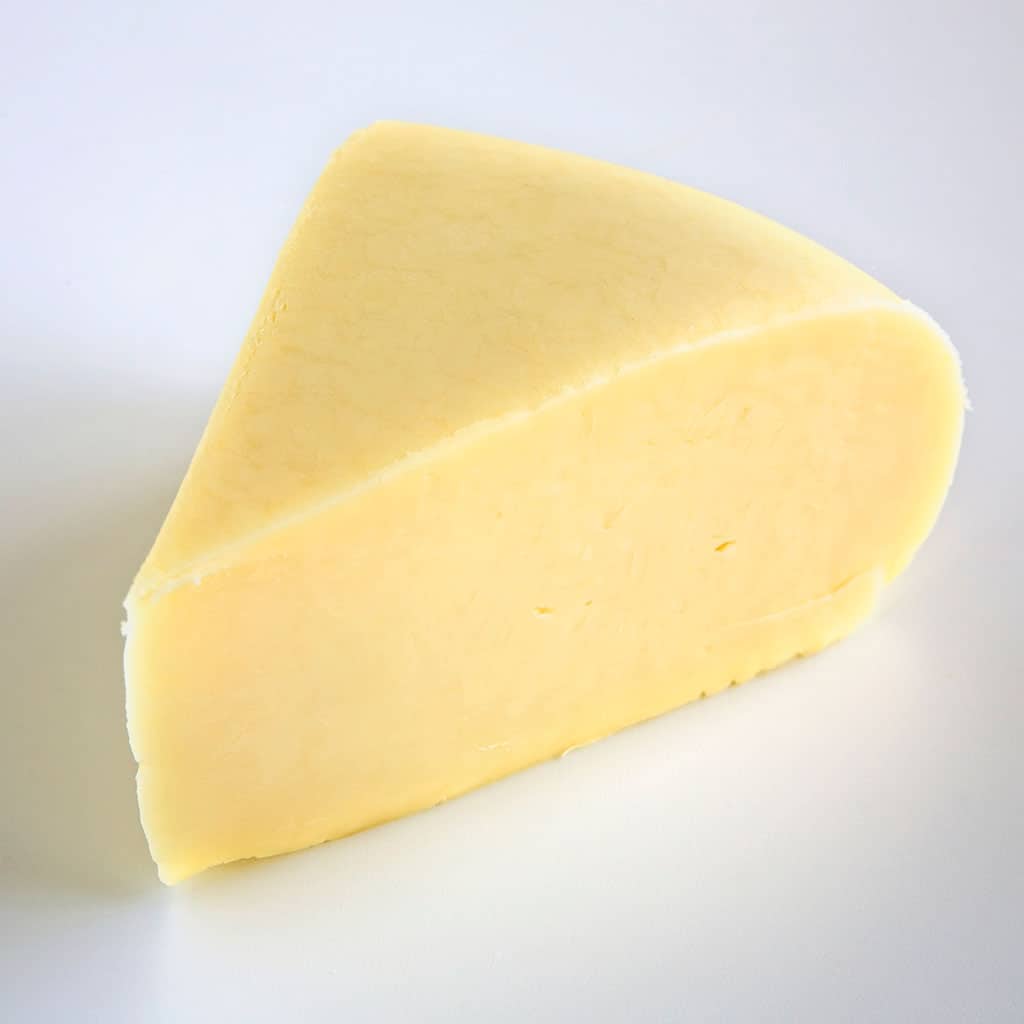 Monterey jack cheese in an American cheese which you might also know as Jack cheese – for short. This cheese is ordinarily white and uses cow's milk in the production process. Although this cheese doesn't age too long, usually up to six months, it still holds the qualities of a worthy Montego cheese substitute. For example, it is a solid cheese with a creamy taste similar to Manchego cheese. For the best possible substitute, you might want to source Dry Jack which ages up to 6 months. Ordinarily, a wedge of this cheese is served in a similar fashion to that of Manchego cheese. Why don't you substitute a slice and use some shavings on top of this beetroot tart?
Pecorino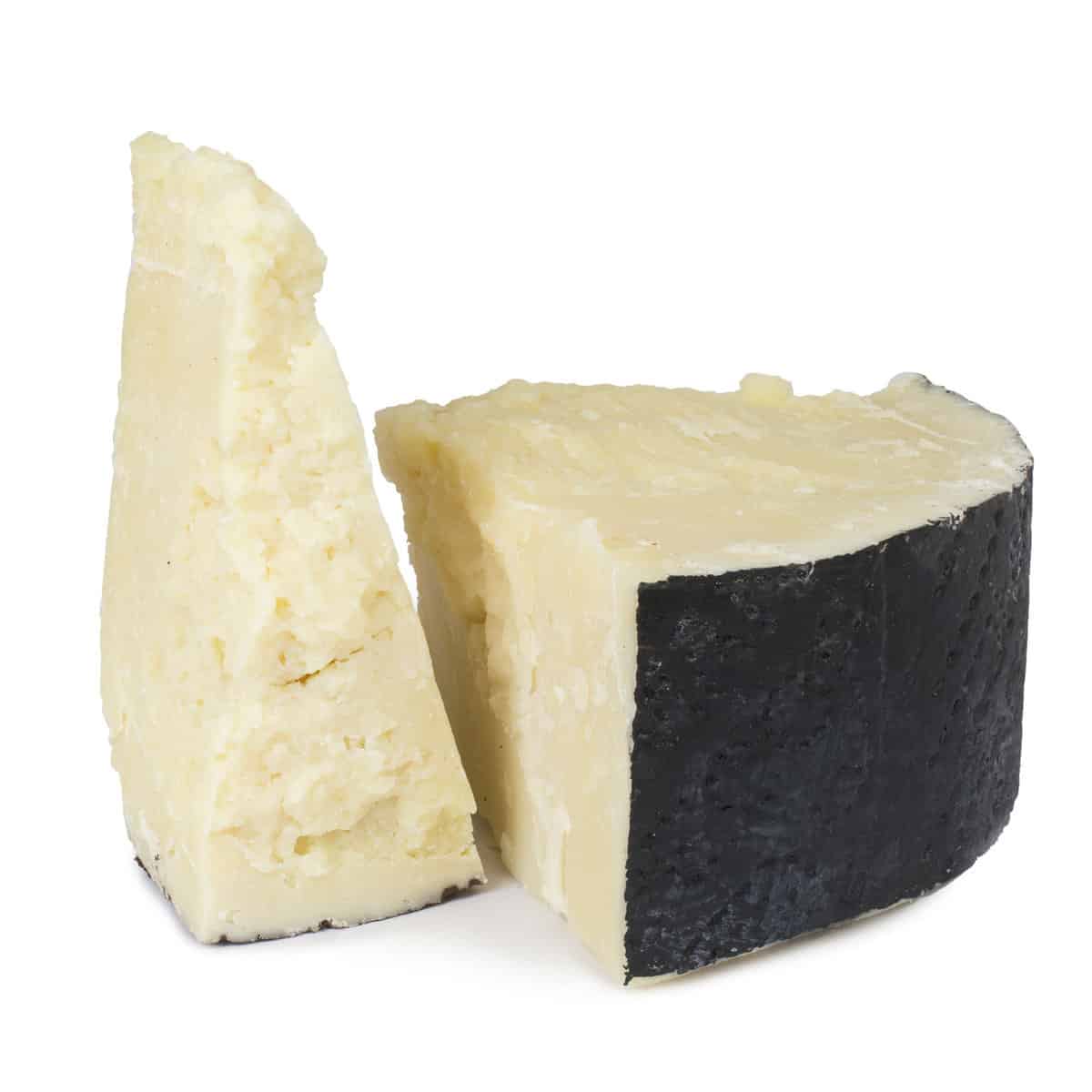 This is an Italian hard cheese, which you usually serve in small doses due to its distinct flavour. It is made out of sheep's milk and it also holds a PDO status. Nonetheless, it might be too powerful for some people as it really had a sheep's milk aftertaste. Pecorino originates in Sardinia and it comes with different maturity levels. The older the cheese, the harder the texture. Usually, the older cheese is very crumbly and have a very distinct nutty and buttery flavour. Also, one of the better Manchego cheese substitutes. With pecorino, I've made a delicious Italian salad and pecorino spaghetti.
Comte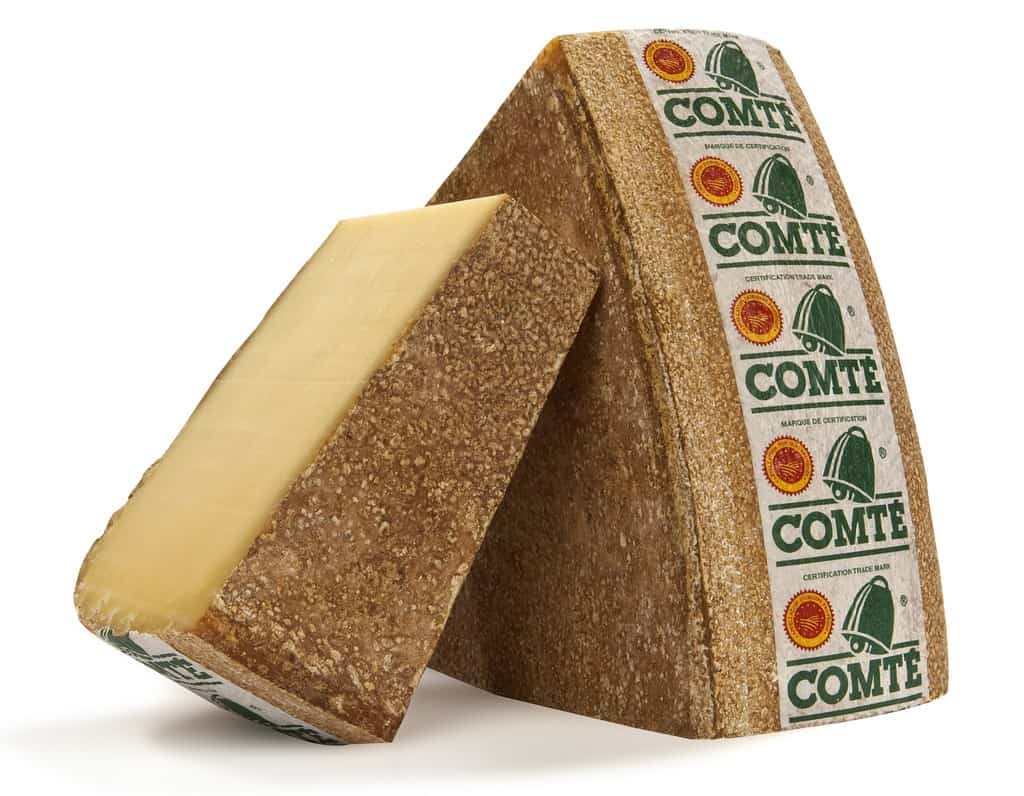 This cheese is responsible for my cheese addiction. Although it is a cow's milk cheese, it delivers the same richness once can find in Manchego cheese. You can find this one relatively easier in premium supermarkets. It is a French cheese from the French-Comte region. It has a similar rind to that of the Manchego cheese and the inside is a pale cream colour. The texture of this cheese is semi-hard with a rich aftertaste depending on maturity.  The main difference is that a subtle sweetness lingers in your mouth when you eat it. Use the shavings in a delicious Italian salad.
Asiago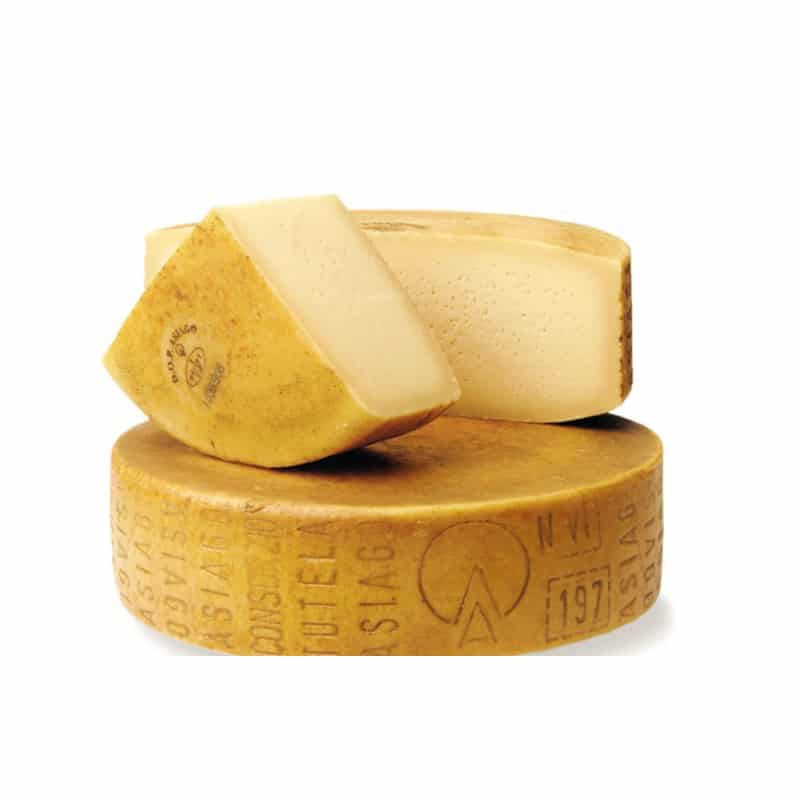 It is an Italian cow's milk cheese. It can vary in terms of texture. When it is fresh, it is smooth and creamy. When it matures, it obtains a crumbly texture similar to that of the Manchego cheese.
Zamorano
An excellent substitute to Manchego cheese, the zamorano cheese is a sheep's milk cheese from the province of Zamora, Spain. It is hard in texture and ages for about 6 months. As with Manchego cheese, you'll find that the Zamorano also has that specific sheep's milk aftertaste. Why not try to make cheesy garlic bread with this cheese?
English cheddar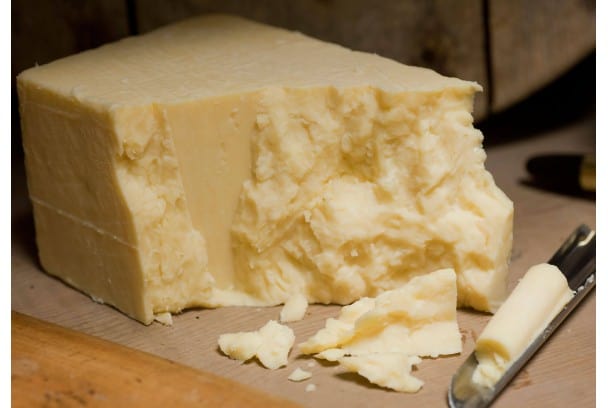 In order for this Manchego substitute to work, you have to clearly purchase a very mature, sharp and white English cheddar. English cheddar is made out of cow's milk, however, it is quite similar when the cheese has time to age. Explore this Manchego cheese substitute. With leftovers, you can grate the cheddar on top of this homity pie.
vegan manchego cheese substitute
For my vegan readers, this vegan hemp seed and chickpea crumble cheese is one of the best Manchego cheese substitutes. Although it's a bit herbaceous, you will still see that it has a similar texture to an actual cheese. It is made out of walnuts, chickpeas hemp seeds, garlic, sea salt, pine nuts and nutritional yeast. Of course, you can make this recipe your own.