If you want a trip down memory lane, this is the recipe for you! A retro pudding that tastes divine, pink custard is as quick and easy as it is absolutely scrumptious.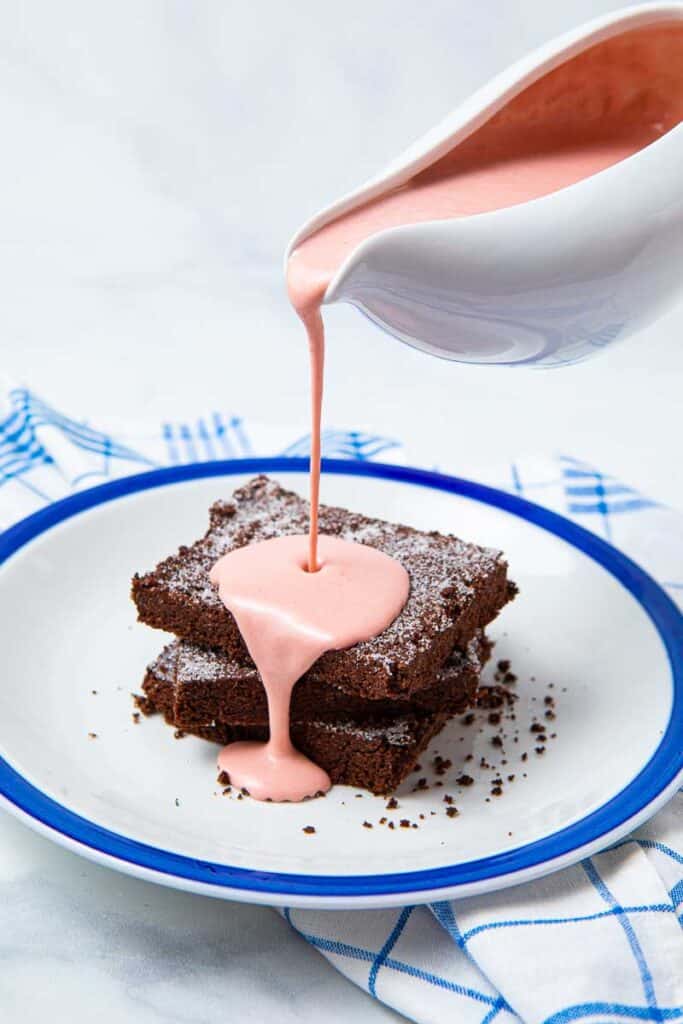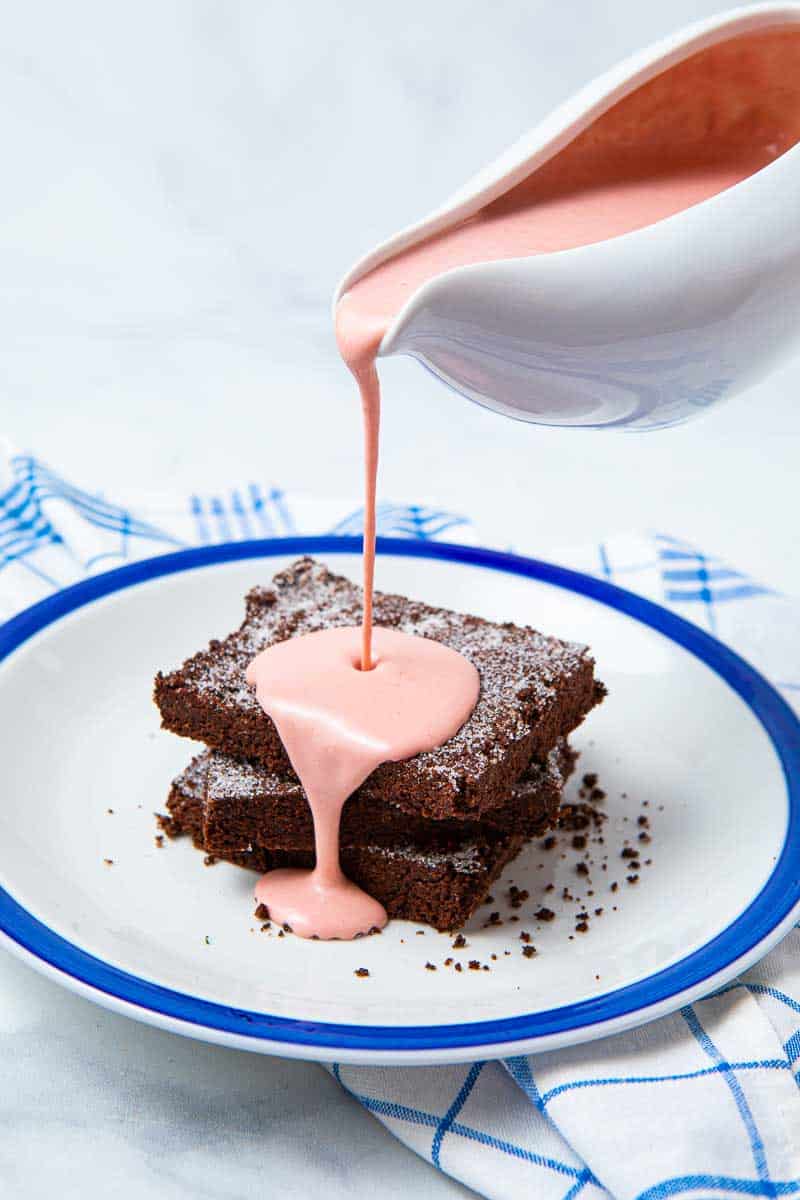 So, go back to your childhood and recreate this classic school dinners pudding. With my delicious twist, it'll be even better than you remembered!
Pink custard recipe
If you have a certain fondness for the taste of school dinners, especially the yummy puddings, you'll love this pink custard recipe.
We all look back on desserts from our childhood with rose (or pink) tinted glasses. For those who grew up in the 80s, one of the big favourites was pink custard. It tasted amazing when drizzled over chocolatey puddings and fruity pies. Well, that's the way we remember it.
Lots of these classic recipes were made on the cheap though. Did you ever stop to think just how bad for you some of the old school dinners actually were? That's why I've completely reworked this classic pudding, with a fresh twist that makes it taste so much better.
Of course, if you want the authentic 'so bad it's good' version, I'll tell you how to whip that up too!
So, if you want to know how to make pink custard, read on for my remix of this 80s lunch time favourite.
By the way, did you know that in South, such as Texas, they have boiled custard? It is an old fashioned Southern recipe make every Christmas season.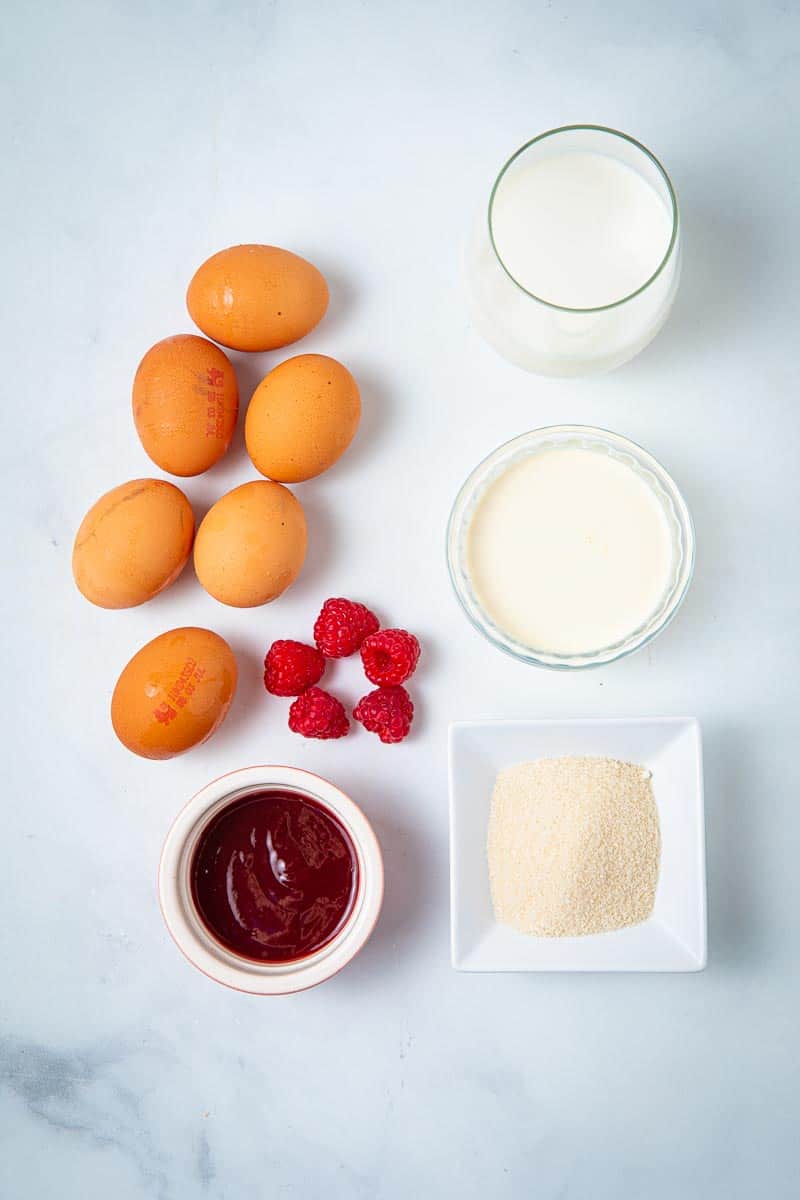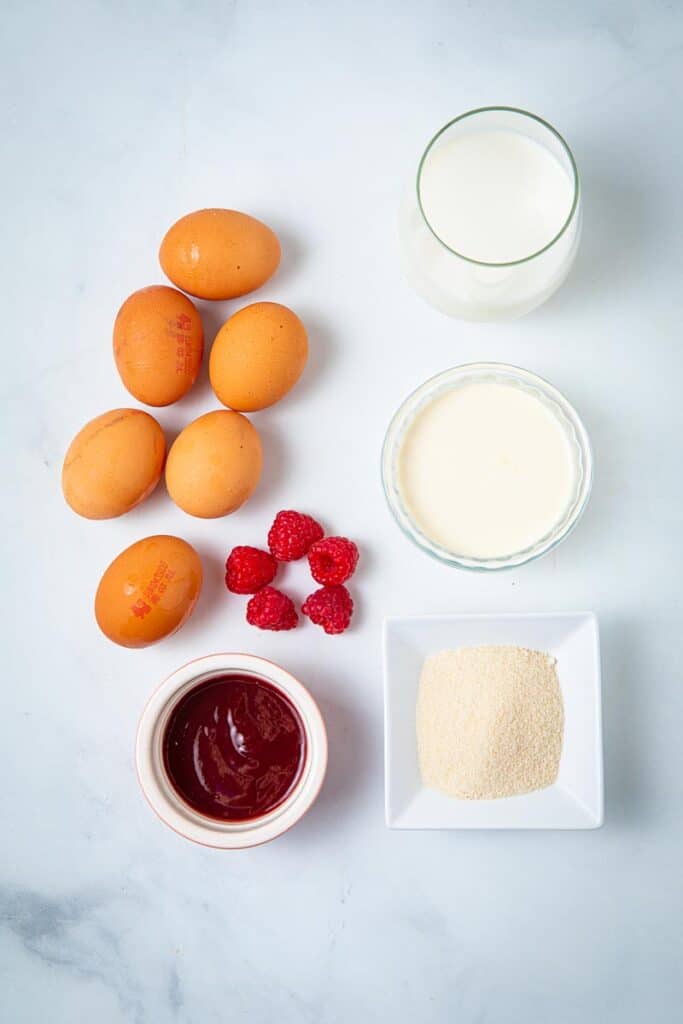 Items you'll need to make this recipe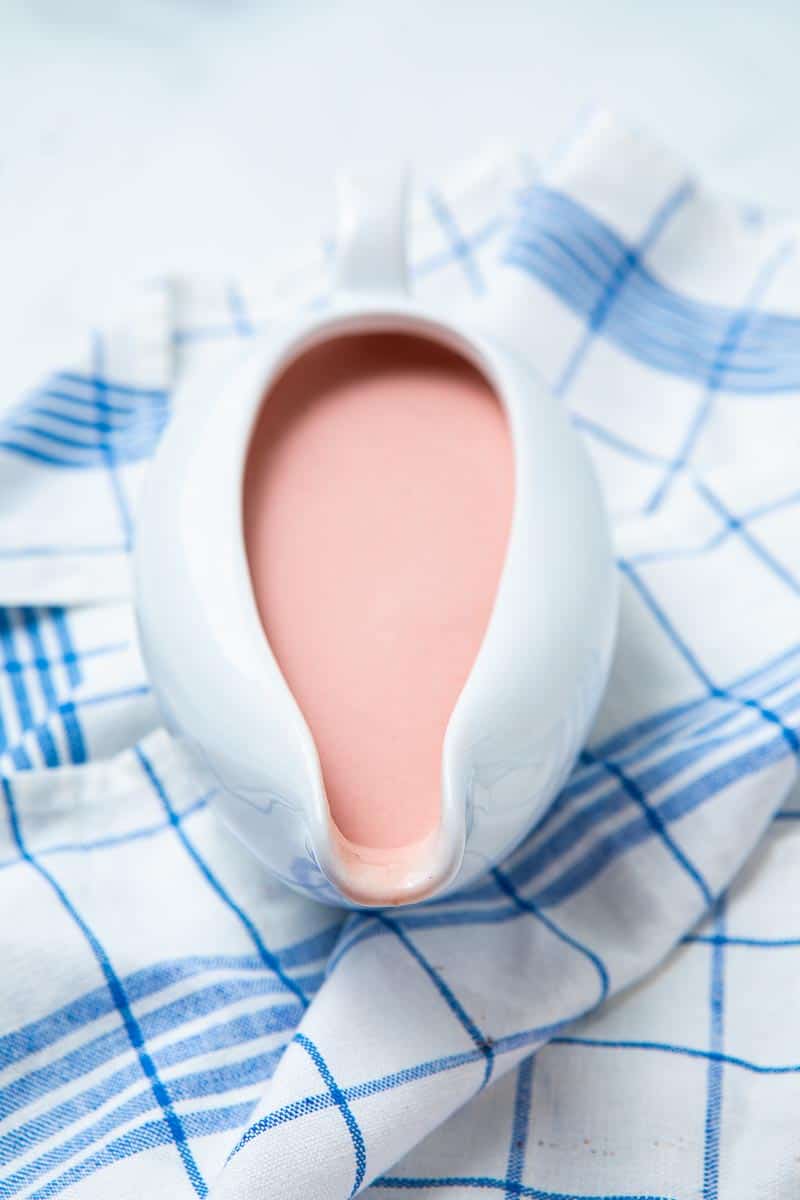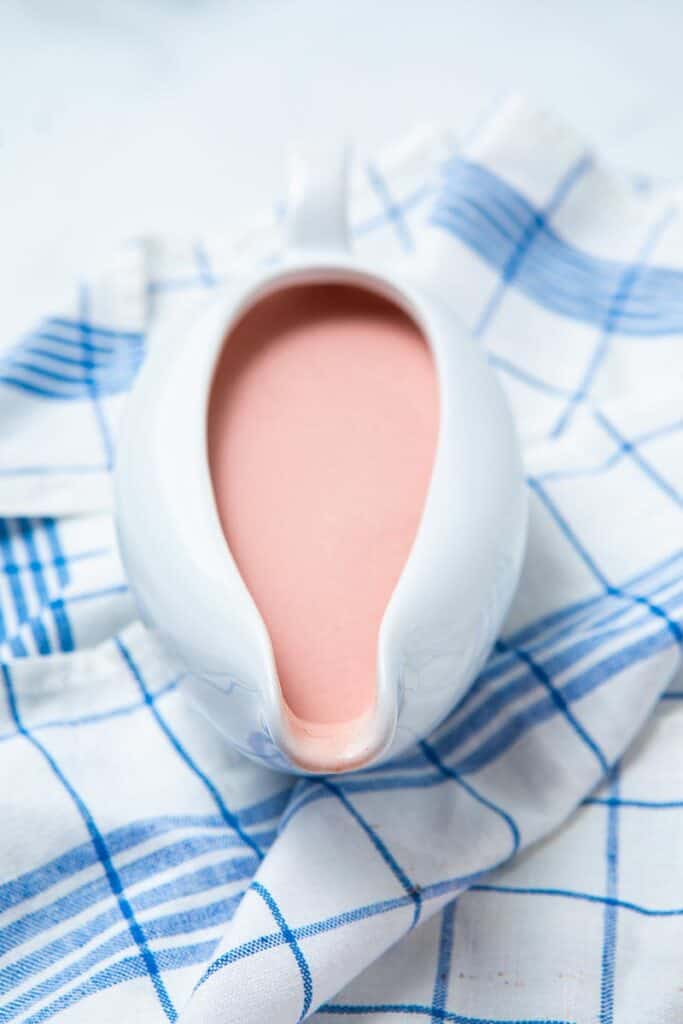 How do you make pink custard?
The way your dinner ladies used to whip up pink custard was quick and simple. Their no-nonsense approach was to make a paste from pink blancmange, vanilla extract, sugar and a splash of milk.
They'd then heat a pot of milk and slowly pour the pink paste into the pot. Voila! You have pink custard, tasty enough to please a hall full of screaming kids!
If you're wondering what blancmange is and "what's the difference between custard and blancmange?" well, blancmange is more jelly-like.
My method is a little more classy and a lot more delicious.
This recipe is all about homemade custard. Milk, sugar, eggs, vanilla... simple, fresh ingredients!
The pink colouring comes from a raspberry coulis. When you add it into the mix, the thick yellow custard will transform into a light pink one.
What do you eat with custard?
Chocolate, chocolate and more chocolate! The two go perfectly together. Try a chocolate sponge pudding. Or, if you really love chocolate, add cocoa powder into the custardy mix. Replacing the raspberry with cocoa powder will give you a divine chocolate sauce.
You could also whip up another classic school dinners pudding. What better way to reminisce than to eat school cake and pink custard?
If you had fun making (and eating) this retro school dinners dessert recipe, check out these other delicious classics, each of which brings its own unique, irresistible charm.
What's your favourite school dinner classic? Let me know in the comments below!
Competition Question: What is your favourite retro school dinner recipe?
Print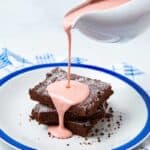 Pink Custard
---
Author:

Michelle Minnaar

Total Time:

20 minutes

Yield:

4

servings

1

x

Diet:

Gluten Free
Description
Pink Custard is loved by all who had school dinners during the 1980's. Enjoy a bite of nostalgia with this modernised recipe using fresh custard with fruit coulis.
---
---
Instructions
Combine the cream and milk in a saucepan. Bring to a simmer then remove from the heat.
In a large bowl, whisk together the sugar and egg yolks, until the mixture has gone pale in colour and doubled in size.
Temper hot milky mixture into the sugar yolk mixture, by slowly adding hot milky mixture about 60ml (1/4 cup) at a time, whisking to distribute heat. Once half of the milky mixture has been added, transfer mixture back into the saucepan with the remaining milky mixture.
Place the saucepan over low heat.
Stir continuously while adding the raspberry coulis.
Continue stirring until the mixture reaches nappé consistency, or 80°C (180°F) on a kitchen thermometer.
Remove from heat and serve any way you prefer. It's great cold too! My kids loved it with this Chocolate Concrete recipe. Enjoy!
Notes
Use the quantity of raspberry coulis stated in the recipe as a guide. Start off by adding a little at a time and tasting as you go along. Stop when you're happy with it.
Don't limit yourself just to raspberry though, feel free to experiment with other coulis flavours such as strawberry or cherry.
Prep Time:

5 minutes

Cook Time:

15 minutes

Category:

Dessert

Method:

Boil

Cuisine:

British
Keywords: pink custard, retro dessert recipe, school dinner recipe, 80s dessert