Fancy some bobotie? It's time to indulge in the exotic spices and explore the amazing cuisine of South Africa yet again.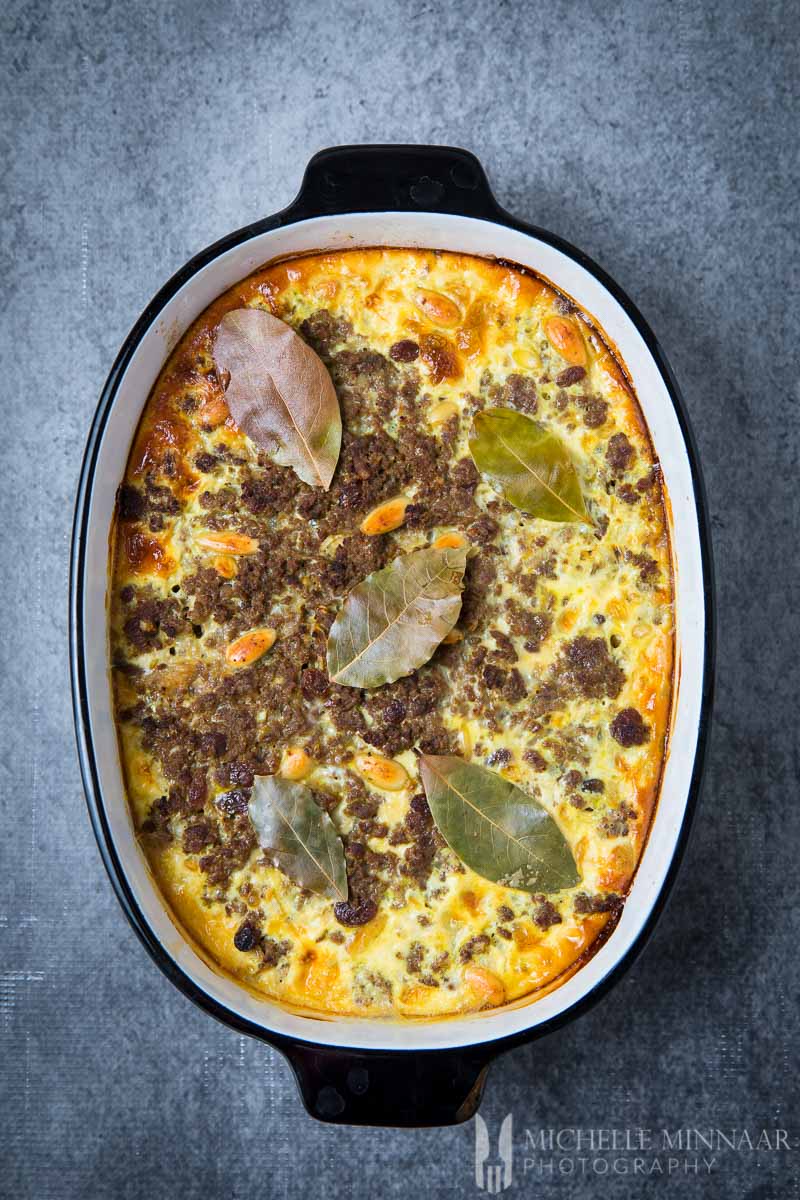 Sometimes I feel that my motherland's cuisine is slightly over-looked. Therefore, I hope that my blog inspires people to cook more South African dishes.
One bite and I'm certain that bobotie might become one of your favourite dishes when it comes to using minced beef. Many expats turn to this beef casserole when seeking comfort so far away from home.
This recipe is perfect if you feel like making a hearty family dinner and serving it with other traditional South African dishes.
Oh, and don't forget a imperative bottle of red South African wine! That rich and full bodied wine goes hand-in-hand combination with the punchy flavours of bobotie.
being lactose intolerant
Do you suffer from food intolerances or allergies such as lactose intolerance? If you do, then you must know all about missing out on food that contains lactose, let alone eating dairy products.
As some of you may know, I suffer from various food intolerances. So, not only do I know all about not being allowed to eat delicious food that contains dairy, but I am a frequent user of this phrase - 'I'm sorry I can't eat that'.
It's always a bit awkward to be considered a "difficult" eater, and everyone has to accommodate, whether it's in social situations such as dates, corporate or family dinners. Although this is quite embarrassing, lactose does have negative effects on my body.
My consequences for eating dairy are that I get a build up of phlegm, my nose becomes congested and my digestive system bloats to high heavens. Others suffer from extremely bad headaches or intestinal inflammation. According to some people, lactose can be a big energy drainer, which can ultimately affect their mood and well-being. Honestly, ever since I've left out lactose from my diet, I've been feeling much more energised and downright happier.
However, that still doesn't solve the problem of not being able to eat meals that contain milk or lactose in dishes. (Don't worry about this bootie though, alternative milks can be used!) I've tried out goat's milk but it had the same after effects. So this is where
LactoJoy
comes in handy, for when matters aren't in your control and you don't want to suffer.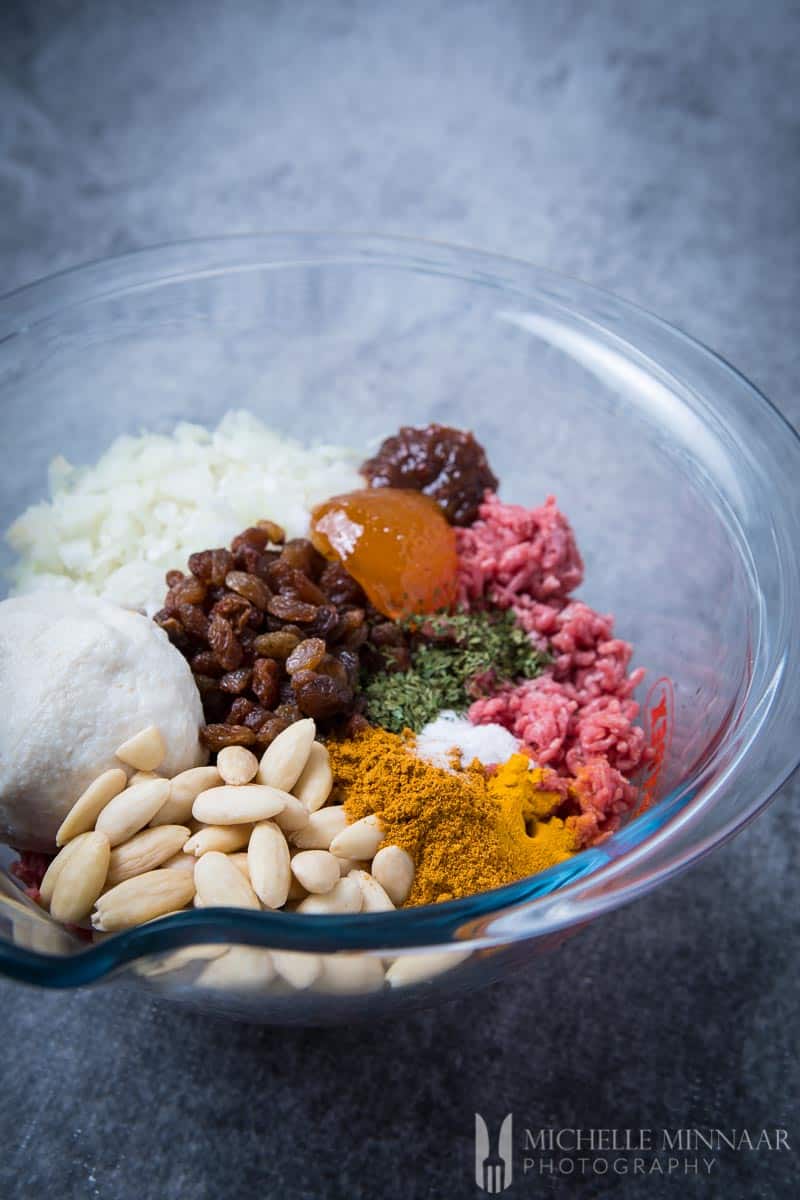 lactojoy
Lactojoy is all about living life to the fullest, which includes eating strawberries WITH cream. To do so, Lactojoy offers a chewable lactase tablet which is of the highest quality and at the same time won't create a massive dent in your budget.
Lactojoy is free of chemical additives and only consists of lactase and plant based release agents. That means the are no animal components, sweeteners or colouring agents. Due to its high dosage of 14,500 FFC units, it is a highly effective tablet as all the milk sugars will break down in your meal.
If you are lactose intolerant and you need Lactojoy, you can easily order it via your smartphone or tablet. All deliveries within the EU are free of charge, so why not make use of this amazing opportunity?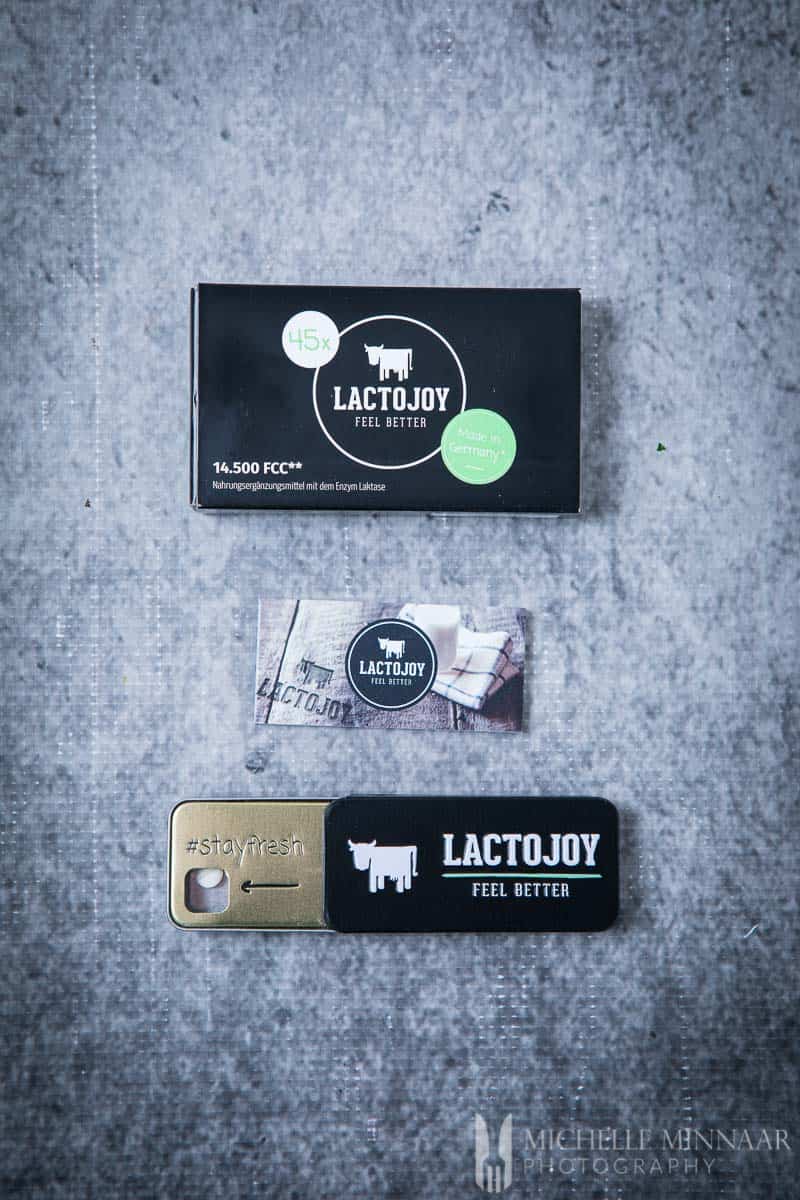 what is bobotie
Some consider bobotie to be the national dish of South Africa. Despite of the long list of ingredients it is quite easy to make, and once you have it in the oven, you can use the time to make delicious side dishes.
The dish itself bears resemblance to the Greek moussaka or British shepherd's pie. So if you like these dishes, I am confident that you will like my bobotie as well.
In essence, bobotie is a curried mixture of minced meat, dried fruits and nuts that are covered in an egg and milk mixture. The dish is then finished off in the oven.
history of bobotie
The exact origin of the dish remains fuzzy to this day. However, it is documented that the Dutch settlers brought a similar dish with them to South Africa in the 17th century. The recipe was adopted especially by the Cape Malay community and was then adjusted to use the spices and ingredients locally available.
The word bobotie supposedly comes from the Malayan word 'boemboe', meaning 'curry spices'. Given the exotic flavour of the dish, this would make sense.
The exact ingredients can vary a bit from recipe to recipe. Families tend to have their own particular version. Some people like to use more dried fruit than only the raisins, and others prefer to leave out the almonds.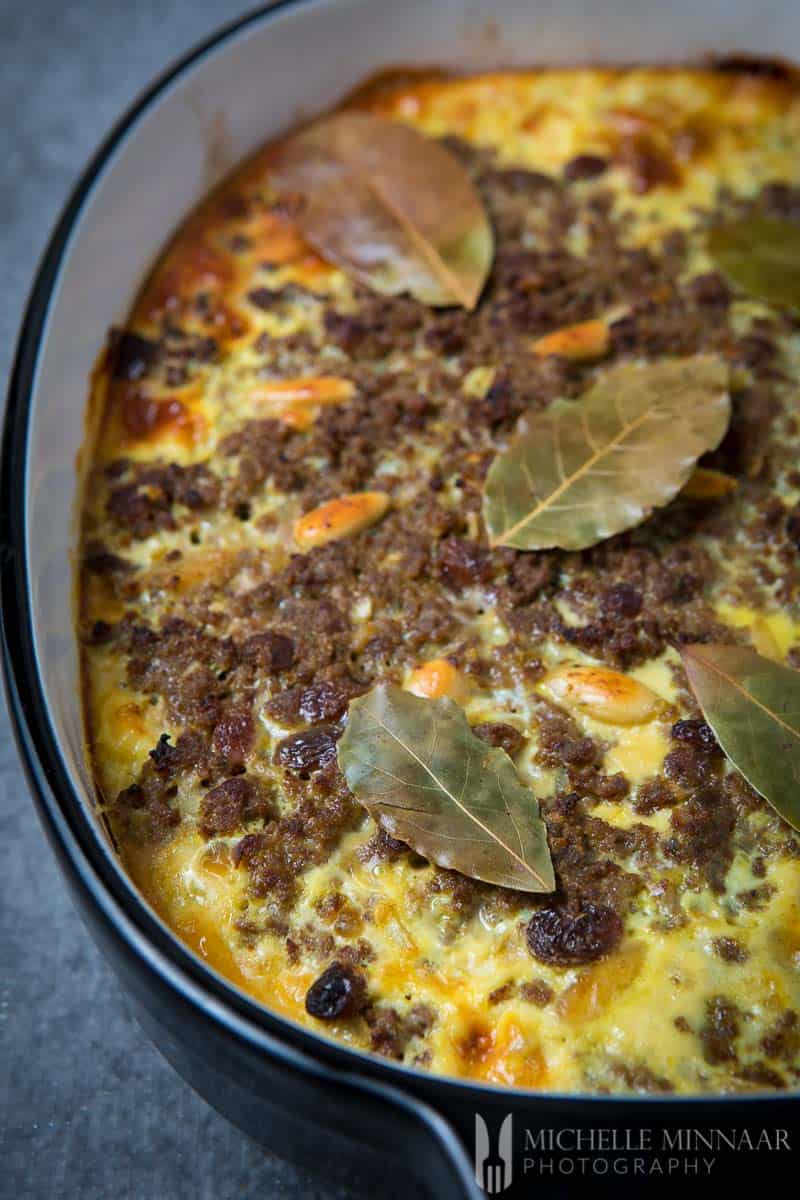 variations
Traditionally the bobotie is made from either lamb or beef mince. Lamb does have a specific flavour that not everybody likes and I find beef to be a more all-round enjoyable flavour for everyone in the family.
In terms of spicing, bobotie is an exotically seasoned dish but not spicy. Of course, if you can't live without your chili you can add a pinch, but it should not be dominant in any way.
Along with the raisins you can also use dried apricots, chopped in smaller pieces. If you don't like the idea of almonds mixed with mince, you can leave these out or replace with other nuts.
I have heard of families topping of their bobotie with walnuts. If anyone suffers from a nut allergy, it's best you omit nuts altogether.
Another welcome addition is ginger. Some of the earliest recipes included ginger and some families still use it. Also, never underestimate a good pinch of ground cinnamon.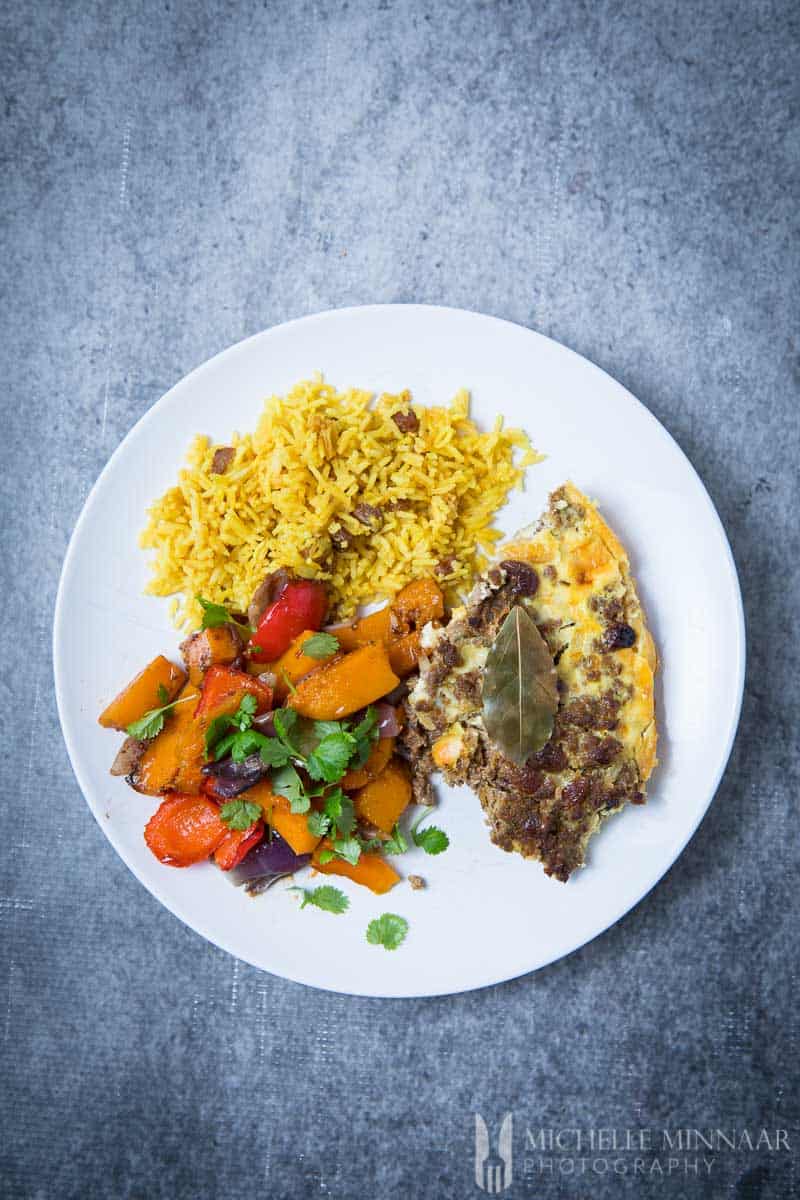 what to serve with bobotie
You need something to suck up all that juicy flavours from the bobotie, which is why it simply must be served with geelrys (yellow rice). A typical South African side dish for meats and stews. You can learn how to make it here.
Some vegetables as a side is also essential to complete the meal. It could be something as simple as green beans or a green salad.
Or, you can make something equally exotic in flavour such as cumin roast carrots or something fresher like my mung bean salad. Or, for a more hearty option, you can serve it with boereboontijes.
Don't forget to check out other South African main courses, such as denningsvleis or ham en kaas souttert.
What is your favourite South African recipe?
Print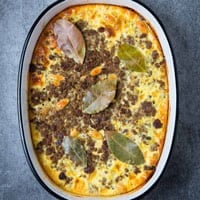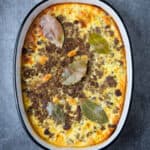 Bobotie
---
Description
Bobotie is a South African recipe made with beef mince. Indulge in the exotic flavours of the curry spices, dried fruit, nuts and the texture and richness of the minced meat. Serve with geelrys, boereboontjies and a glass of delicious red South African wine.
---
1

slice white bread

250

ml

(1 cup) milk

1

kg

(2.2lbs) beef mince

1

onion, peeled and finely chopped

125

ml

(1/2 cup) sultanas or seedless raisins

125

ml

(1/2 cup) blanched almonds, whole or slivered

15

ml

(1 tbsp) apricot jam

15

ml

(1 tbsp) fruit chutney

30

ml

(2 tbsp) lemon juice

30

ml

(2 tbsp) curry powder

10

ml

(2 tsp) turmeric

10

ml

(2 tsp) salt

15

ml

(1 tbsp) oil

3

large eggs
---
Instructions
Soak the bread in the milk, then squeeze it dry and reserve the milk.
In a large bowl mix the bread, beef, onion, sultanas, almonds, jam, chutney, lemon juice, curry powder, turmeric and salt.
Heat the oil in a large frying pan and brown the meat mixture lightly. Turn it out into a ovenproof casserole dish.
Beat the eggs with the reserved milk and pour the mixture over the meat.
Garnish the top of the mixture with the bay leaves and bake at 180°C/160°C fan/gas mark 4 for 50 minutes or until set.
Serve with Geelrys (Yellow Rice) and vegetables.
Notes
In this South African dish, there are many different bay leaf substitutes you can use in it's place so feel free to experiment.
Prep Time:

30 minutes

Cook Time:

60 minutes

Category:

Dinner

Method:

Bake

Cuisine:

South African
Nutrition
Serving Size:

1 serving

Calories:

362

Sugar:

5.2 g

Sodium:

449 mg

Fat:

15.6 g

Saturated Fat:

4.5 g

Carbohydrates:

11.2 g

Fiber:

1.9 g

Protein:

43.3 g

Cholesterol:

184 mg
Keywords: bobotie, south african recipes, what to serve with bobotie, South African mince recipes
save the recipe to your pinterest board
P.S. This is a sponsored post.