Like a floral flavor bomb, bay leaves can completely transform a dish. Still, if you find yourself without these magic leaves, a good bay leaf substitute can save the day.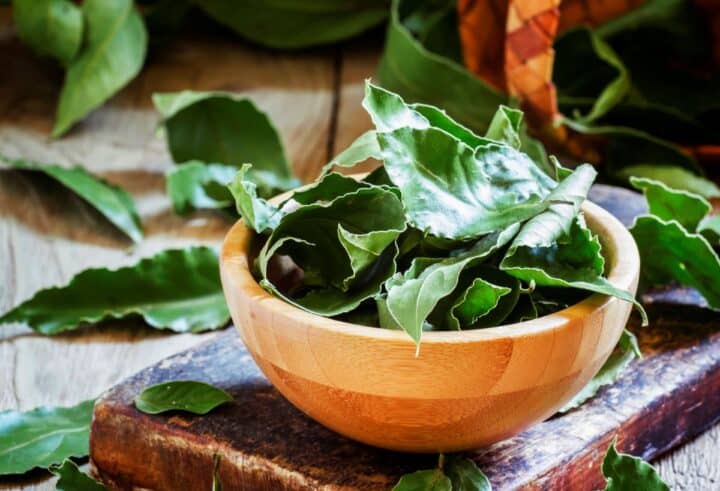 Let's look at the best alternatives to bay leaves and find out what dishes they work best with.
What do bay leaves taste like?
Also known as laurel leaves, bay leaves have a strong herbal flavor with hints of pine, mint and a peppery aftertaste. This can also be bitter, depending on how much you use.
While there aren't any herbs that can exactly replicate the taste of this fragrant herb, there are several that come pretty close.
How to use them in cooking
As their flavor is pretty full on, it's wise to use bay leaves in a subtle way. One is normally enough, although two can add some real depth to a dish. Any more than two and you're rolling the dice.
Once a bay leaf has done their thing and imparted its flavor, it's removed from the dish. For one thing, they're pretty gross to chew on (that bitterness really is something).
Also, they can actually be unhealthy to eat whole – they aren't good for your digestive tract. So, remember to remove them before serving up your dish.
A crushed, dried bay leaf is milder than the fresh kind. Still, while dried bay leaves aren't as bitter, they can bring more minty flavors, so keep that in mind when using dried instead of fresh.
Where do bay leaves come from?
Most of the time, bay leaves refer to the leaves of the laurel tree. There are other leaves from other trees related to the laurel tree that are sometimes called bay leaves, but more often than not, they come from the laurel tree itself.
What kind of dishes are they used in?
Different types can bring different flavors, but they all tend to be used the same way. Usually in soups, stews, casseroles, broths or hearty meat dishes.
Which is better: California bay leaves or Turkish bay leaves?
There are two main types of bay leaves – California bay leaves and Turkish bay leaves.
Turkey bay leaves are more widely used throughout Europe. They grow on the Mediterranean bay laurel tree and are sweeter and milder than the Californian kind.
In North America, California bay leaves are more popular. They grow on the California bay tree (well, obviously!) and have a stronger minty, eucalyptus taste. If you're in North America and you find fresh bay leaves, they're almost certainly California bay leaves. You'll notice the sharper taste.
There are also Indian bay leaves. These are very different in taste to standard bay. Indian bay leaves taste almost like cloves, cinnamon or allspice and are used in curries.
Fresh, dried or ground?
Each brings a different level of flavor, so it's important to swap in the right amount. 
– Use one fresh bay leaf for every two dried bay leaves
– Use one dried bay leaf for every ¼ teaspoon of ground bay leaves
– Use one fresh bay leaf for every ½ teaspoon of ground bay leaves
How to store bay leaves
Store fresh bay leaves in a zip-loc bag, then keep them in the refrigerator. They should last a week or two.
Dried bay leaves should be stored in an airtight container in a cool dry place. They'll keep their aroma and taste for up to six months.
A little tip: after six months, you can place old bay leaves around the kitchen to keep pantry moths away!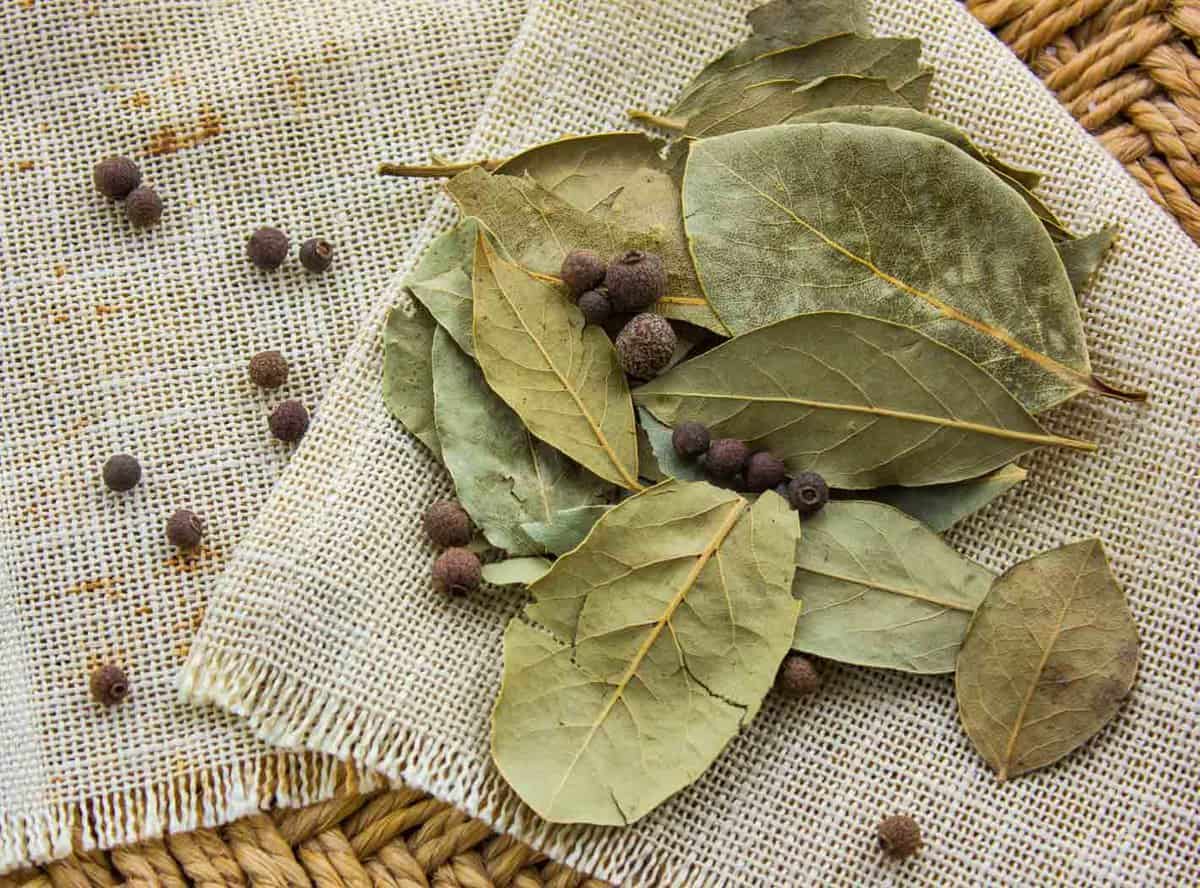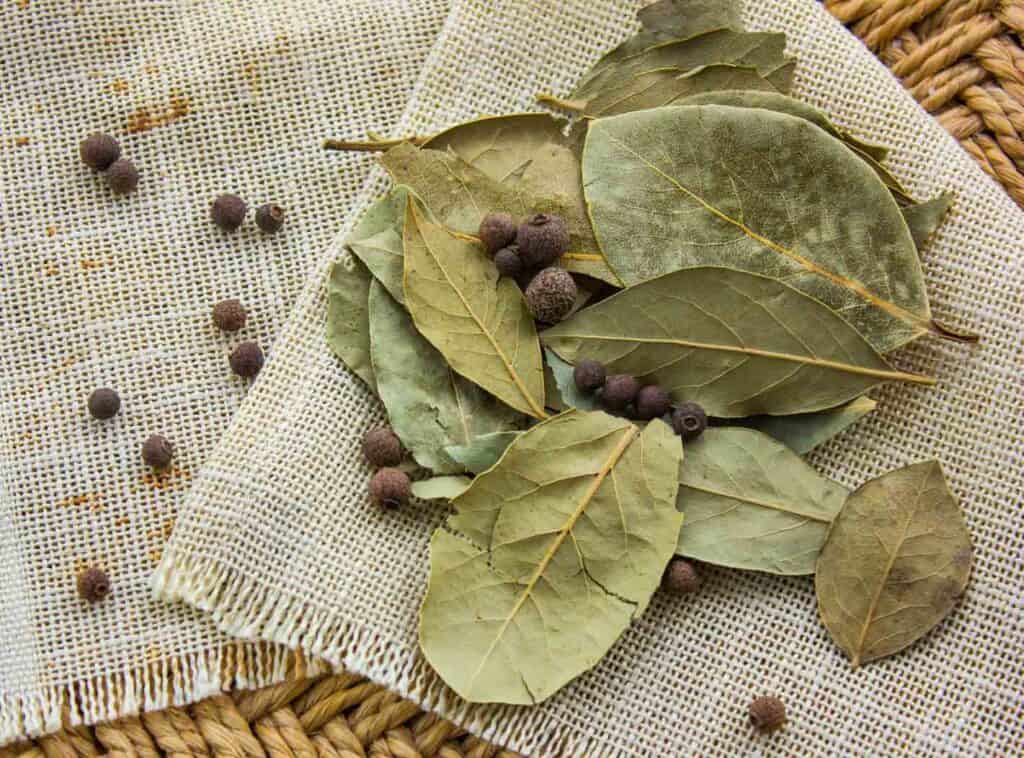 5 Bay Leaf Substitutes
Are you looking for a bay leaf substitute? In this comprehensive list you'll learn 5 ideas for an alternative.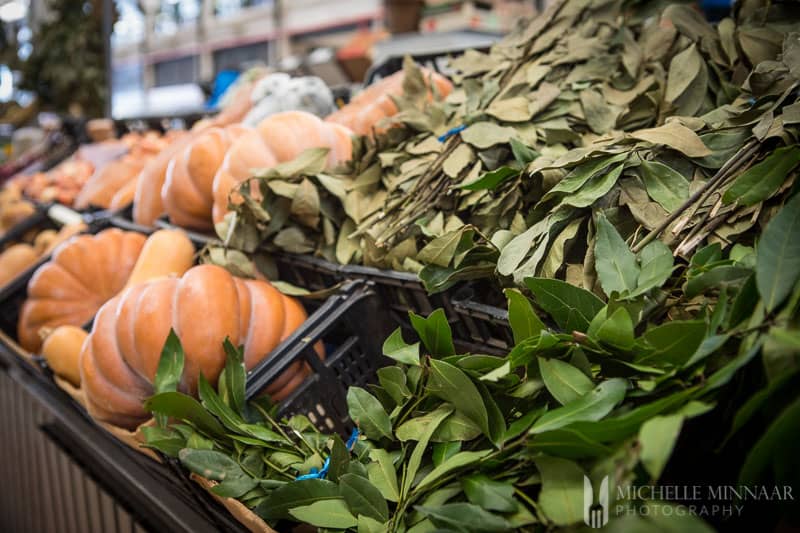 Recipes that use bay leaves