Who can resist the temptation of making a juicy marmite chicken recipe? What makes this marmite chicken special is the honey marmite sauce which is combined with mirin. Together with the chicken, it gives an amazing Chinese flavour to it, which is even more enhanced if you grill the chicken instead of pan-frying it. One of the best features of this chicken recipe is that the preparation and cooking time together are only around 30 minutes. This makes this marmite chicken recipe a fantastic idea for a quick lunch or dinner. Plus, it's really budget friendly because chicken is inexpensive.
Lastly, it's a fantastic opportunity to spice up a plain chicken recipe and pack it with Asian flavours. I have a feeling that you will be adding this marmite chicken to your weekly menu. Enjoy and serve it as a starter or as a main course. So, are you ready to master this homemade Chinese fakeaway?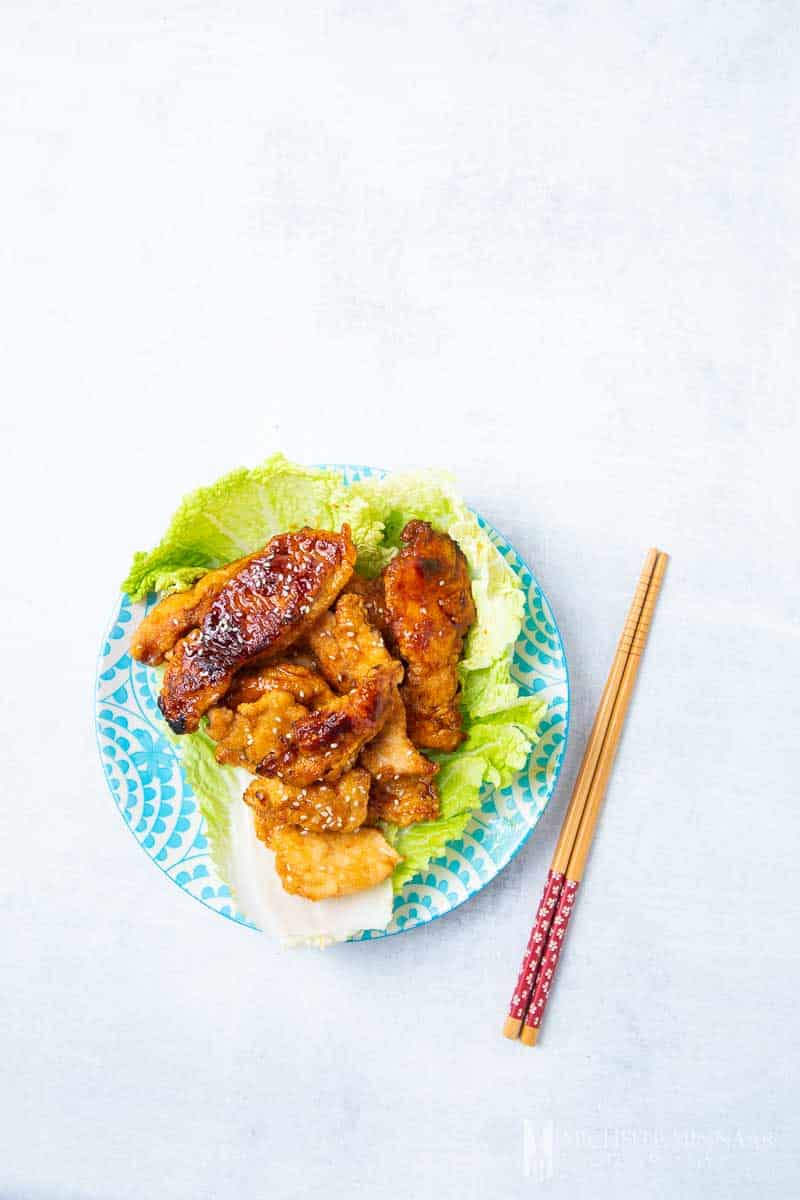 Chinese marmite chicken recipe
This article will provide you with information on how to master this simple chicken recipe. Here, you'll learn exactly how to cook home-style marmite chicken. There are two things that can make or break this dish. First, you should really aim to brine the chicken prior to the cooking process. Keep reading to learn more. Second, the sauce is the crucial part of the recipe that will tie everything together.
Marmite chicken is not complicated at all. In fact, marmite chicken calls for pieces of chicken breasts cut into thin pieces. Of course, you can consider other cuts of chicken like thighs or drumsticks. They are considered as the dark meat of the chicken. In summary, they carry a more intense umami flavour.
best marmite sauce from scratch
Now, let's start with the marmite sauce. Do you all know what Marmite is? I am pretty sure that my British and Australian readers will know exactly what marmite is because it is an integral part of British cuisine. Actually, in Australia, they have something very similar called Vegemite (a fabulous substitute). However, for those of you who are not in the know, let me elaborate.
Marmite is a popular British spread, established all the way back in 1902 by Justus von Liebig. I know, he doesn't sound very British. In fact he was a German scientist who discovered brewing yeast. By 1912, marmite was used as a vitamin supplement, especially during World War I, because it was a huge part of the rationing system. To read more about the history of marmite, click right here.
This spread is made from yeast extract and is a dark and sticky paste with a very powerful flavour. You either love it, or hate it. It's that type of ingredient. In terms of taste, it is extremely salty and pungent.
So, to prepare the honey Marmite sauce, combine the marmite with the soy sauce, water, honey and mirin. The key here is to stir everything gently and slowly over low heat. This way, the ingredients can bind together and dissolve without any lumps.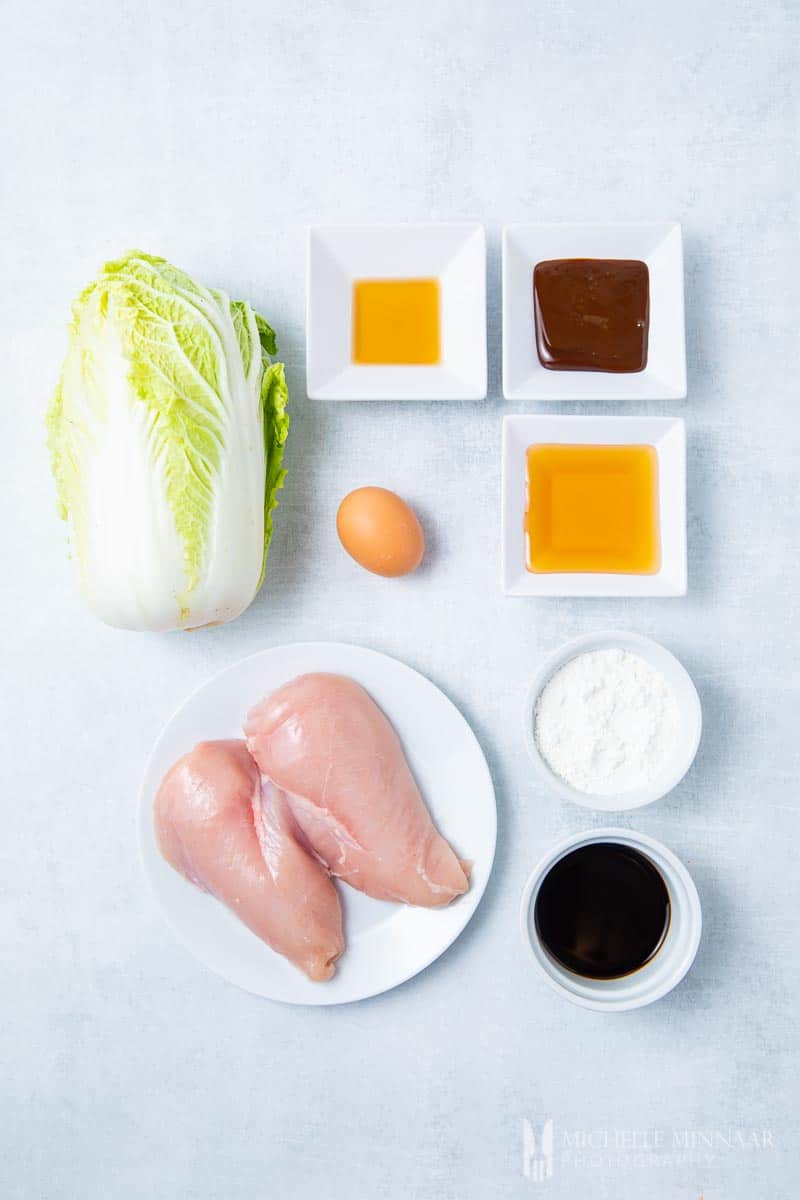 how to brine chicken
For best results, as with any chicken recipe, I always encourage my readers to brine the chicken first. So, if you use brined chicken breasts, you will accomplish fantastic, juicy and tender chicken. I always say, once you brine, you never go back! True story.
The brining process basically involves placing the chicken in a spiced salt water solution. In fact, this process is similar to marinating. Just check out my ultimate guide on brining chicken. It will set your marmite chicken apart in terms of quality.
Naturally, if you feel like experimenting with other ingredients besides chicken, then consider these substitutes:
turkey - one of the best and leanest substitutes
quail - a more delicate alternative to chicken
pheasant - might be slightly hard to get your hands on this bird
However, you can also consider making other versions using the marmite sauce. These include:
beef - make sure to use plenty of marmite sauce
pork - a very suitable alternative to chicken
lamb - lamb is not for everyone but the bold flavours complement the honey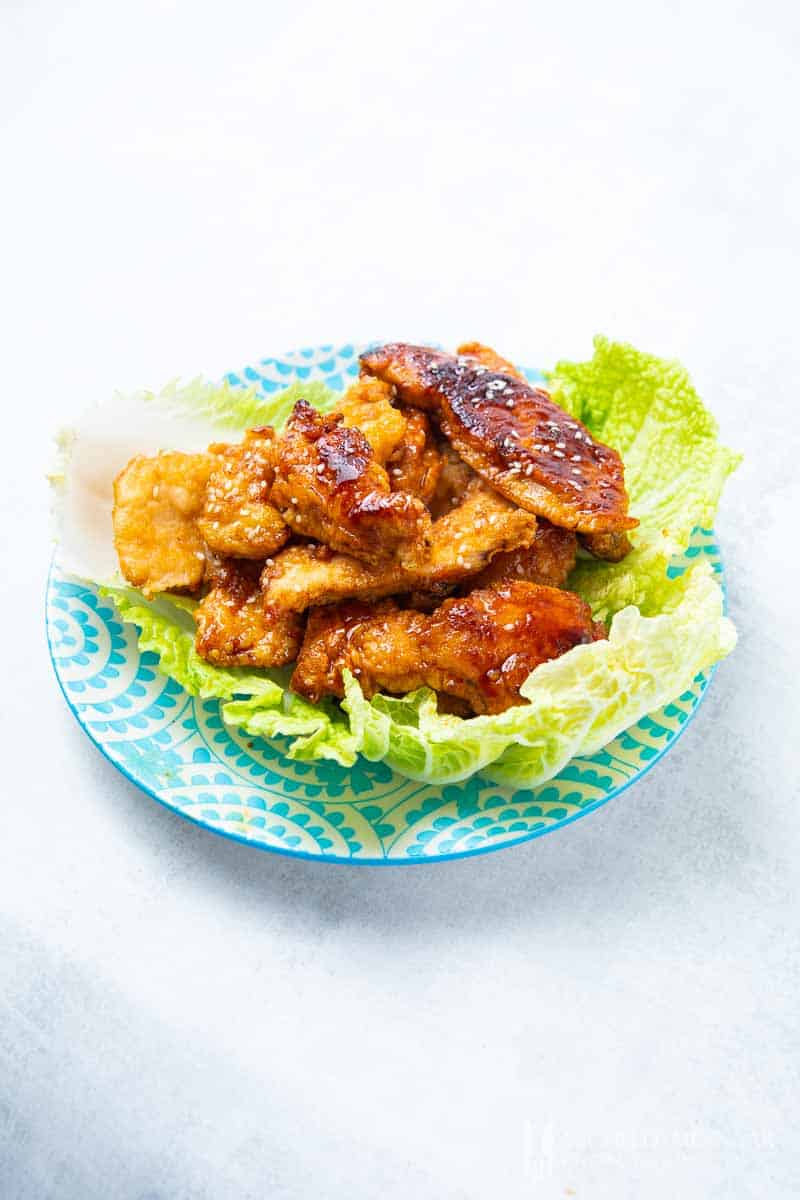 marmite chicken air fryer
You can consider using an air fryer to cook this marmite chicken recipe. I highly recommend using an air fryer because it yields excellent results. I've used it previously for making my tender air fryer chicken wings as well as this air fried salmon recipe.
You can also consider another fantastic Asian chicken recipe for air frying. This includes this salt and chili chicken, which is very similar to that of this marmite chicken (except the addition of the special sauce). It's definitely got a bit of a kick. You can also add the marmite honey mirin sauce into that recipe as well to give it an extra edge.
marmite fried chicken
Again, to make this process even simpler, you can always go for simply pan-frying the chicken in a pan. Or you can oven-bake it. Just take a look at my oven-baked barbecue chicken recipe – you'd never know that it was prepared in the oven!
marmite honey chili chicken stir fry
In essence. you can also turn your marmite chicken into a stir fry. Just take a look at my sweet chili chicken stir fry recipe for a bit of inspiration. If you want to make the marmite chicken into a sizzling stir fry, then you can add even more ingredients to make this recipe even more vibrant.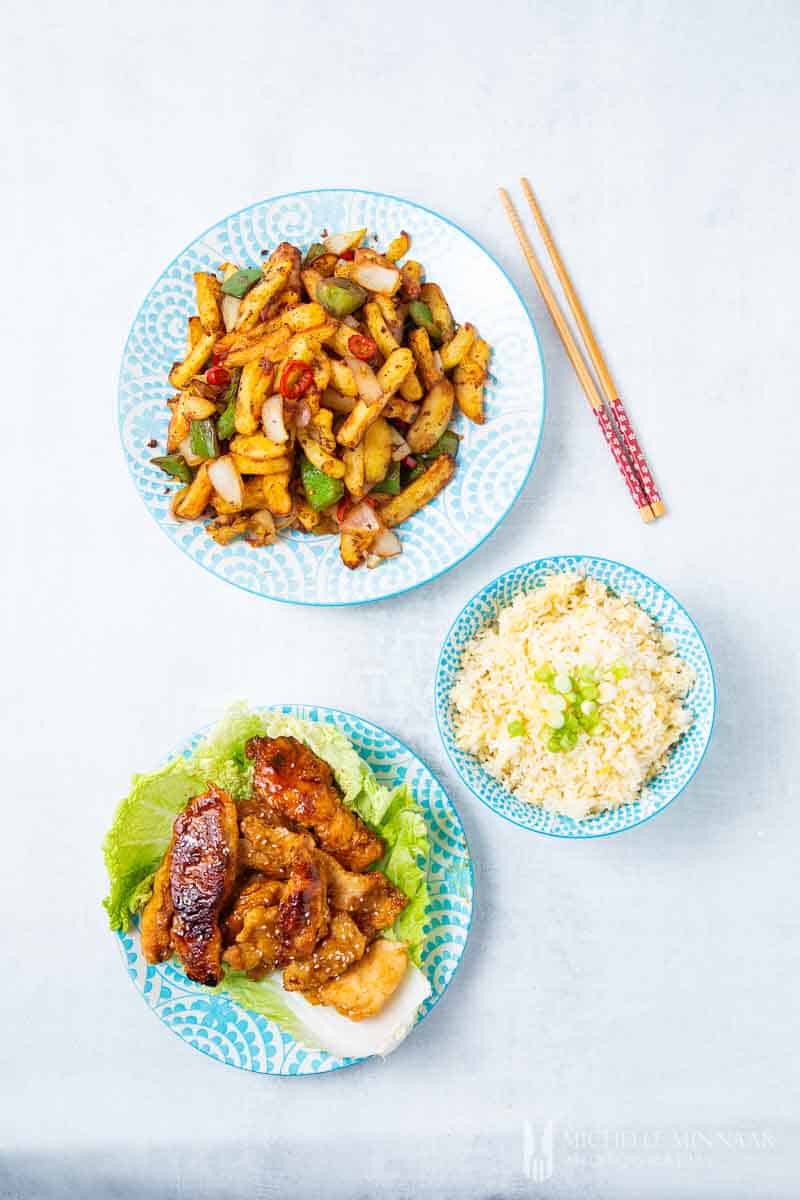 marmite chicken skewers
Lastly, if you would like to serve this marmite chicken in a barbecue or as a starter, then cook it on the grill with skewers. There is nothing better than chicken on the grill. Especially if the weather is favourable.
Let the grill give the chicken a lovely char and let the smoke create that rich taste!
In addition, to serve it as a starter, you can serve the marmite chicken on top of lettuce.
toppings
For extra Asian flavour, sprinkle with white sesame seeds, lime juice or fresh herbs like parsley or coriander.
I also like adding fresh red chillies. They will look stunning on top of the glazy marmite chicken pieces.
Serve with rice or side garden salad.
Print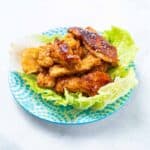 Marmite Chicken
---
Description
Marmite Chicken is an unusual Chinese recipe you simply must try. You won't be able to resist chicken glazed with a rich and intense marmite sauce.
---
500

g

(1lb) chicken breasts, cut into thin strips

2

egg whites, whisked

60

ml

(4 tbsp) corn flour
Oil, for frying

15

ml

(1 tbsp) dark soy sauce

60

ml

(4 tbsp) water

30

ml

(2 tbsp) Marmite

60

ml

(4 tbsp) honey

30

ml

(2 tbsp) mirin
---
Instructions
Dunk the chicken in the egg white, then corn flour before deep frying.
Remove the chicken pieces from the heat and drain on kitchen towel. Set aside and keep warm.
To prepare the honey Marmite sauce, use a clean pan. Pour in the soy sauce, water, Marmite, honey and mirin and stir until everything is dissolved. Let the saucesimmer until it thickens.
Cost the chicken evenly with the gravy and serve immediately with rice. Enjoy!
Notes
As with most famous dishes, there are a plethora of variations as to how to prepare them and this recipe is no different. In the Far East, Marmite chicken is prepared with skin-on boneless, chicken thigh fillets. In this recipe, I opted for the healthier option os skinless chicken breasts.
As an optional step, you can first marinate the chicken in 30ml (2 tbsp) soy sauce and 2 crushed garlic cloves for 2 hours in the fridge.
As for the batter, you can make up your own. Egg and flour will result in a soft coating, whereas corn flour will make it crispy.
Sprinkle with sesame seeds to decorate if you like!
Not feeling Marmite chicken? Try my delicious Salt and Pepper Chicken recipe instead!
Prep Time:

15 minutes

Cook Time:

15 minutes

Category:

Main Course

Method:

Deep Fry

Cuisine:

Chinese
Keywords: marmite chicken recipe, how to cook marmite chicken breast
save the recipe to your pinterest board