With its classic Thai flavours, the Pad Ka Pow Gai is in short, a Thai basil chicken recipe. I don't suspect many of you speak Thai. I for sure don't. Anyways, in its original form, it's quite spicy. However, you can add less chili if the spice level is not to your liking. Served mostly with chicken, it's not a vegetarian dish, but if you wish it to be, it is possible to substitute the chicken with tofu. Thai basil chicken is not for the faint-hearted, as this recipe calls for two kinds of chillies. Both, the red and the green Thai chili bring vibrant spice to this dish. It may take you a little time to get all the ingredients prepped and ready to go. However, once you're there, dish is actually quick to cook!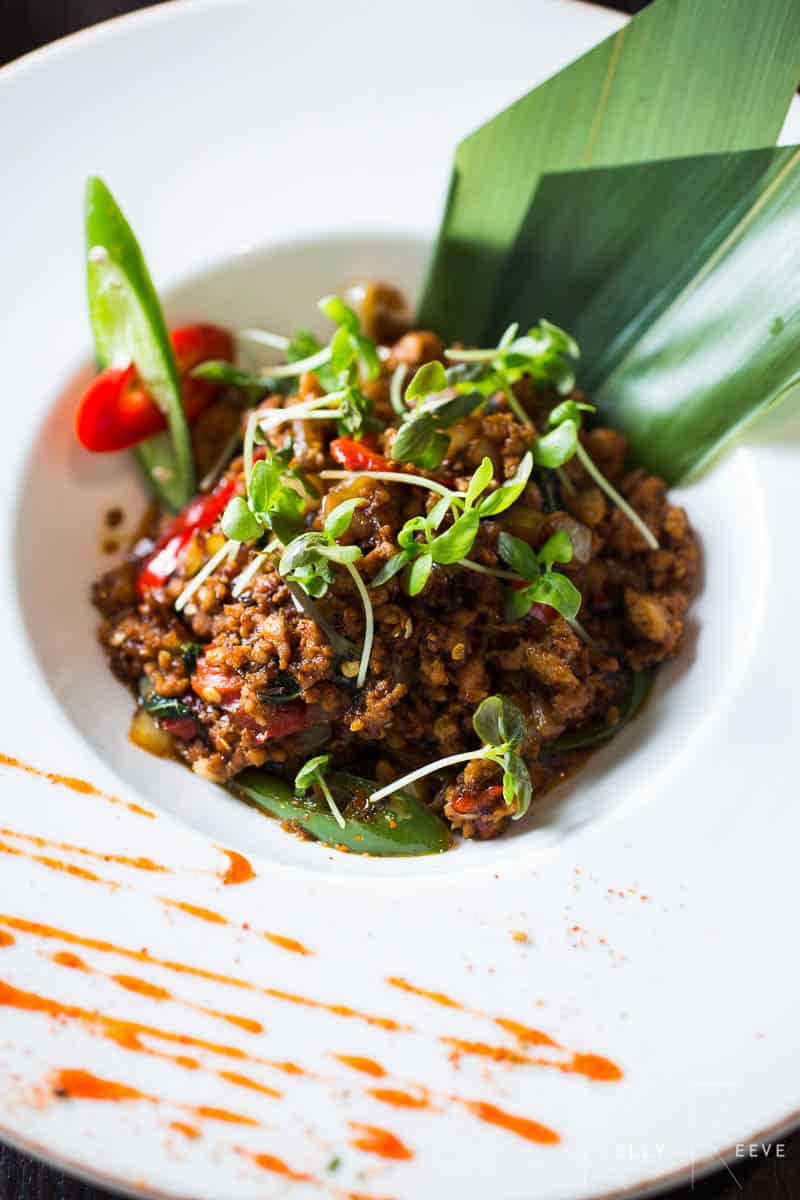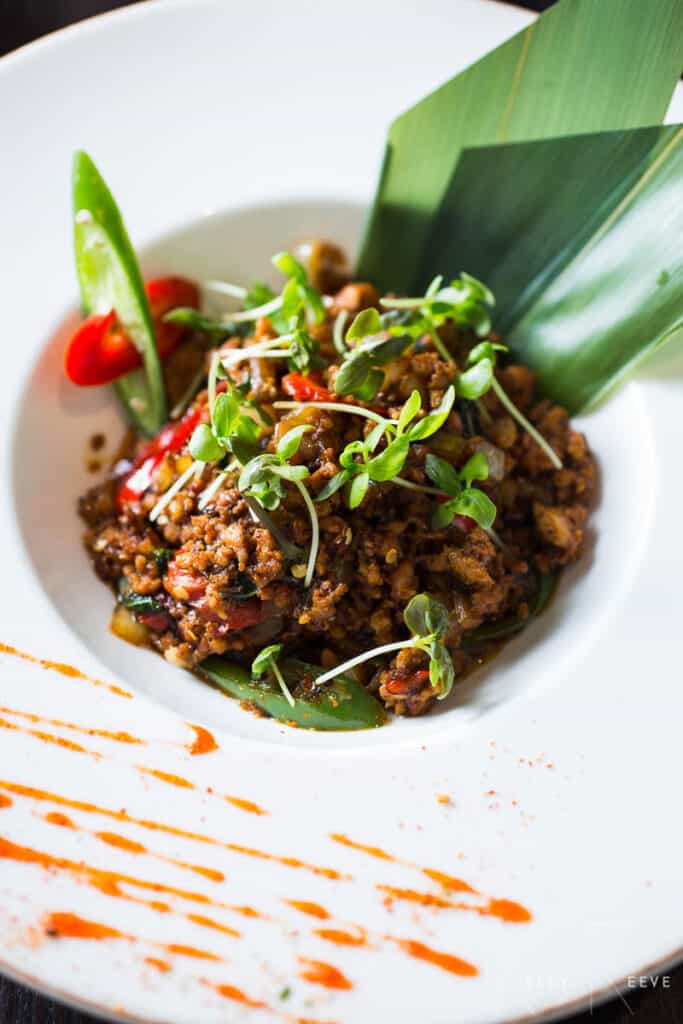 Mango Tree
Pad Ka Pow Gai is the second recipe that I shot with Mango Tree. Don't forget to check out the starter, Som Tum Pak, we also prepared earlier. As soon as I entered through Mango Tree's door, I knew that they serve the real thing! Their menu has a wide selection of authentic dishes. You can choose whatever tickles your fancy and when the food arrives you might as well be sitting in Thailand, enjoying the aromatic dishes.
Would you believe me, if I said that regular Mango Tree customers include: Stephen Hawking, Paloma Faith, Ping Coombes and Troy Surrat. Mango Tree is very well known for serving delicious and high-quality authentic meals. Their taste of warm Thai hospitality certainly comes across from their kitchen. Even to celebrities, as you can see.
In London, another Mango Tree branch is situated in world famous Harrods. The first ever Mango Tree opened in Bangkok, Thailand and there are three branches there. Sister restaurants include Chai Wu, Pan Chai and Chi Kitchen – all in London.
Pad Ka Pow Gai Ingredients
Finding good ingredients for cooking your Asian dishes can be challenging. So, where do you get those exotic items you need for making the Pad Ka Pow Gai? In general, you get the best selection from the Asian specialty stores and markets. Luckily, there are a lot of them. If you are fortunate enough to live in London or nearby, you should definitely head to China Town and let yourself be inspired by all the lovely produce and exotic smells. Otherwise, the internet is there to help you. Recommend sites are Chuanglee and SeeWoo.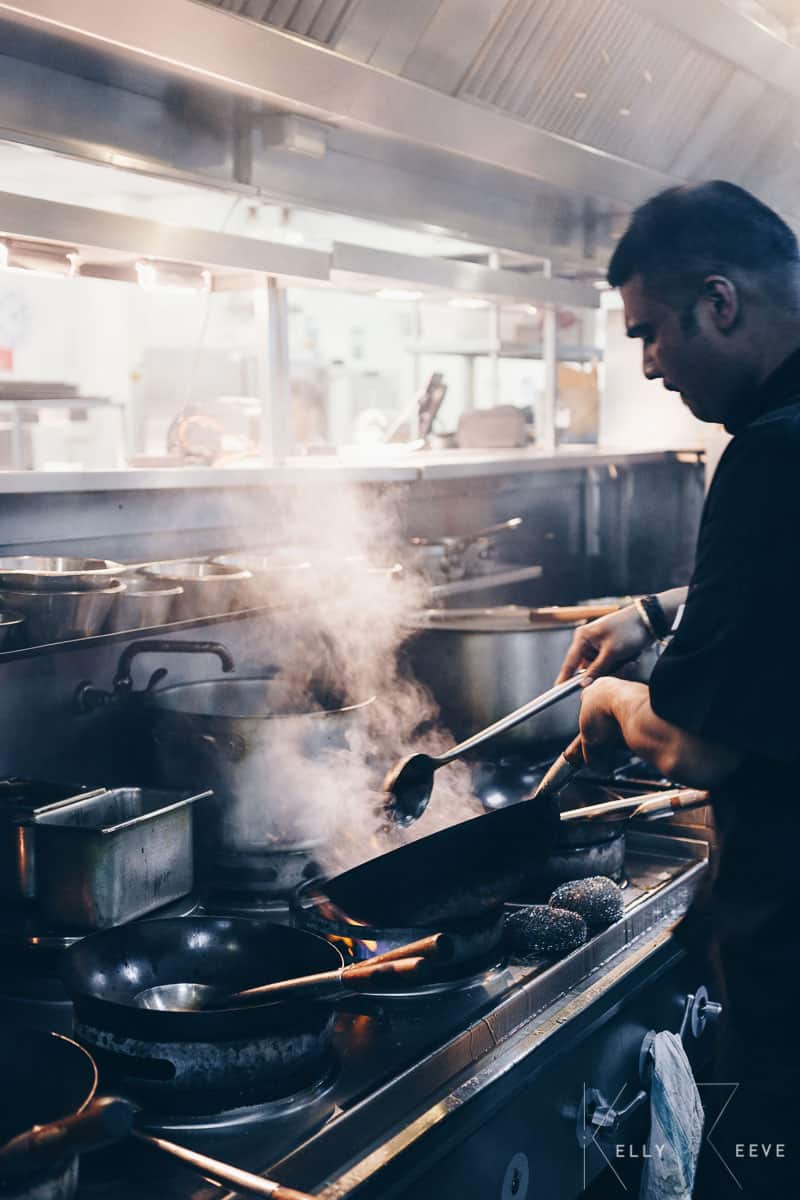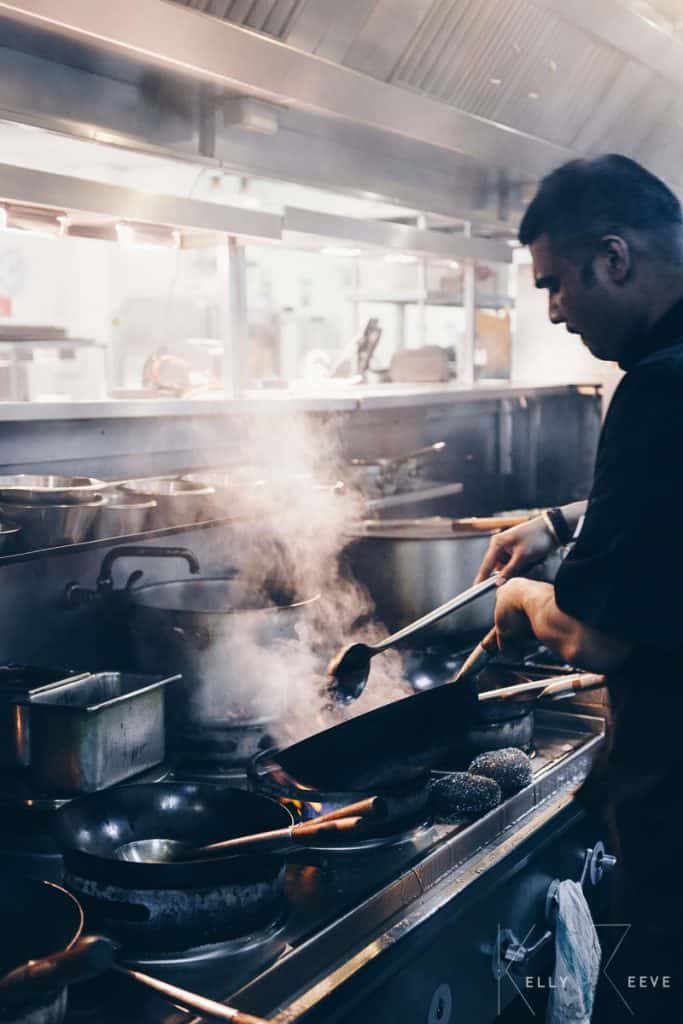 French beans
French beans is just another name for ordinary green beans. You might also encounter them as string beans, haricots verts or even common beans. Moreover, there are more than a hundred varieties but the ones you can normally buy in supermarkets, are nothing out of the ordinary. As with every dish, the ingredients make the result, so make sure to get them fresh and crispy. If you're in a hurry you can use the frozen kind too. Just defrost them before cooking, but don't overcook them!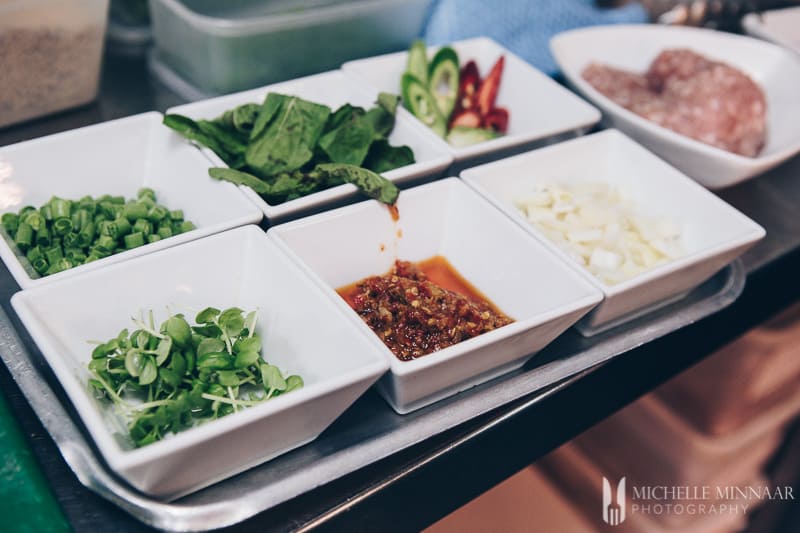 What is holy basil?
The holy basil is widely common throughout Asia, not least in the Thai cuisine. What you might know as Thai basil, is actually a sweet basil, which is also very common in Asian dishes. However, the Holy basil has a distinct peppery flavour, that you won't find in the sweet basil, or for that matter, in our normal Mediterranean basil.
I would strongly recommend you growing your own holy basil at home. However, I always had problems keeping it alive. A trick that works for me, is not to place the basil directly in the window. My window can get a draught, but I place it in a warm place that gets sunshine. I water it from the bottom on a daily basis, but not too much. Check the moisture of the soil with your finger every now and then – if dry, water from the bottom. That's my secret for a healthy basil plant.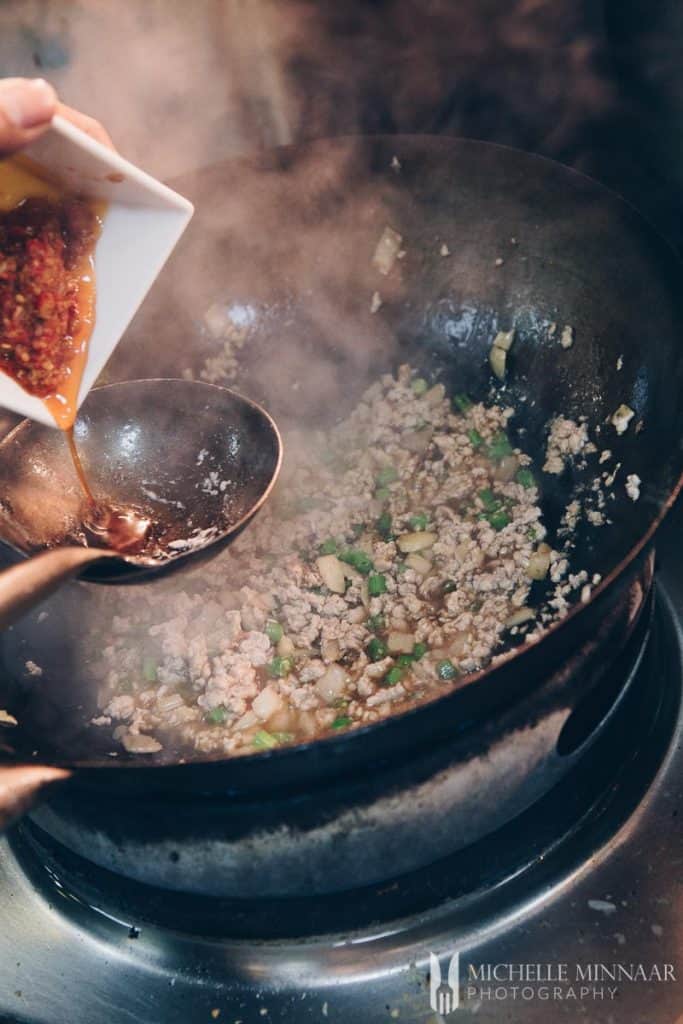 Chicken
The dish traditionally calls for minced chicken meat, which is made up of mostly brown meat with a higher fat content. You might have come across Thai basil chicken dishes made with slices of chicken breast but this is simply to appeal to Western expectations. At Mango Tree the real deal is served.
If you are not a chicken fan, there are plenty of substitutes. For instance, pork or shrimp work well with the Thai flavours. If you want a vegetarian dish, you can also cut up some tofu instead. Or even go all in on the veggies, and simply put bouquets of broccoli or cauliflower in the stir fry.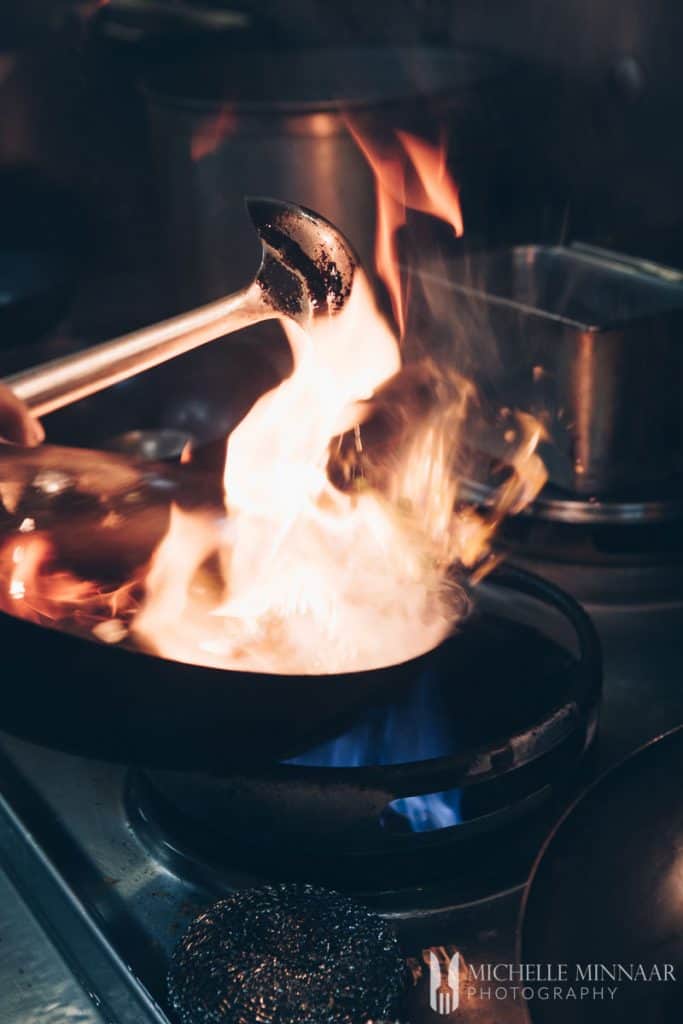 The sauces
This dish includes fish sauce and oyster sauce. I know, they can have quite a strong aroma. In fact, there were times when I experimented with shrimp paste, and I couldn't even stand having the stuff in my fridge. No worries though, this smell has absolutely no bad effect on the dish. On the contrary, it brings out the lovely Thai flavours, and the initial aroma of the sauces will disappear. Be careful with the doses though, don't overdo it!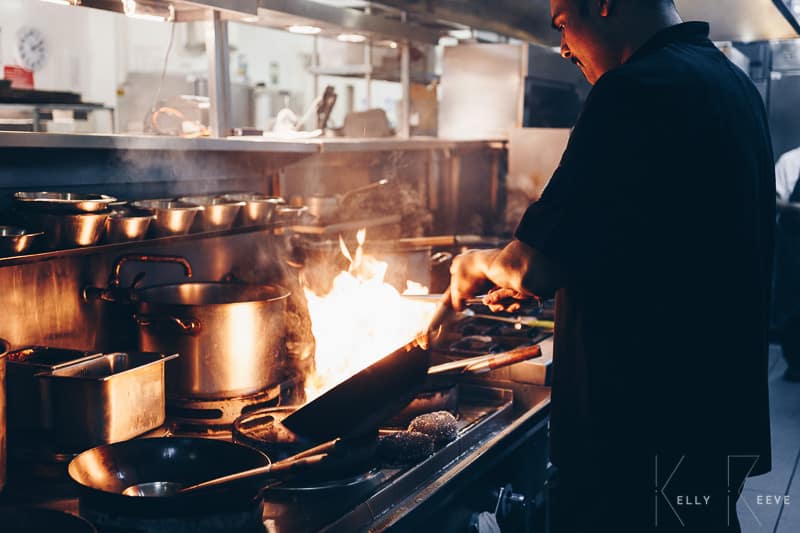 Toppings
Delicate toppings, such as micro-basil, finishes off the Pad Ka Pow Gai beautifully. If you can't get enough spice in there, top it off with some freshly chopped chili. Otherwise, sprinkle with some more holy basil. For this dish, I wouldn't use any herb substitutions. The holy basil brings you the most original flavour. If you want a bit of freshness, add some lime juice or some finely chopped spring onion on top. Even though it's not traditional, you can also roast some peanuts and sprinkle on top for that bit of crunch on the plate.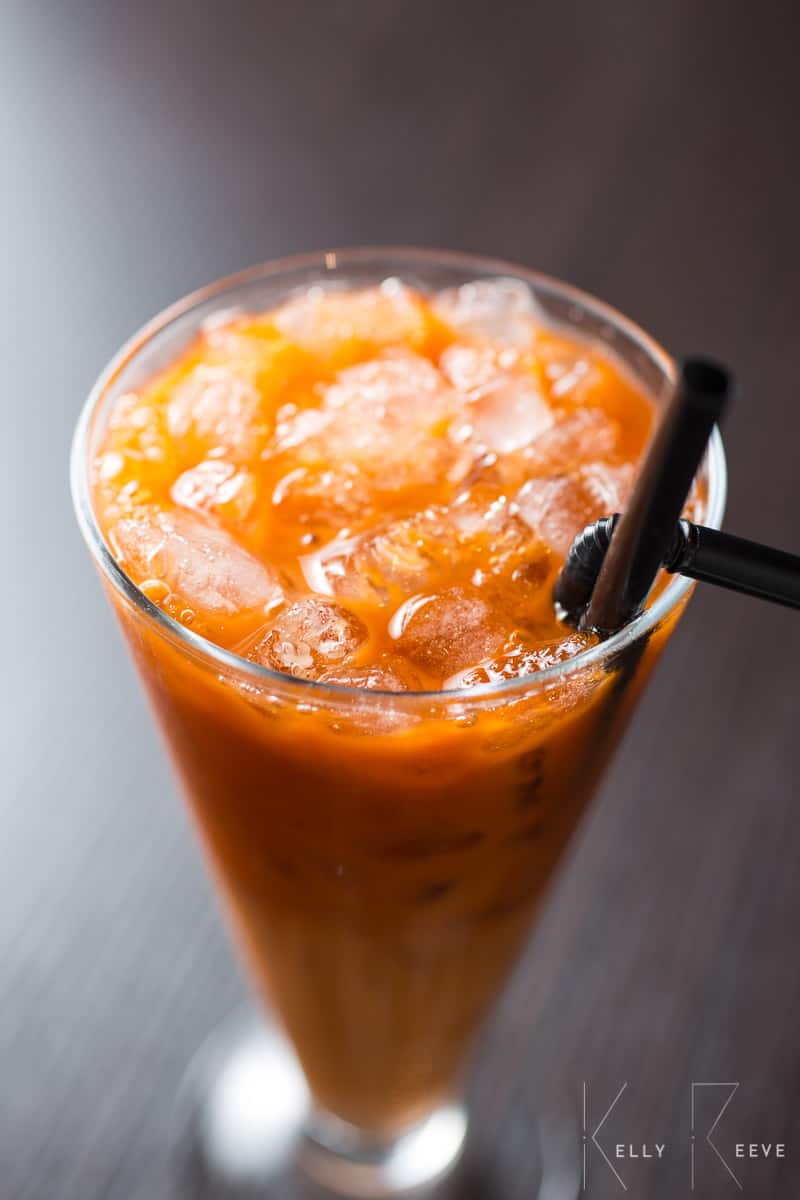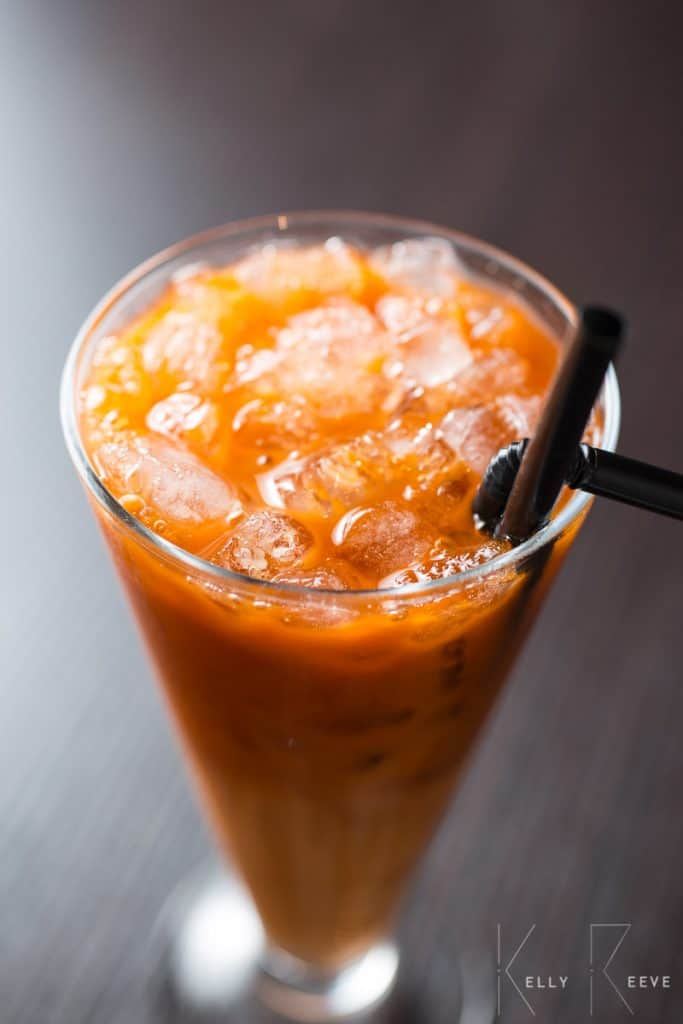 Serving
Serve the Pad Ka Pow Gai warm. If you like, you can add a side of sticky rice to go with it. Originally a street food, in Thailand you will have it served with a fried egg. Enjoy!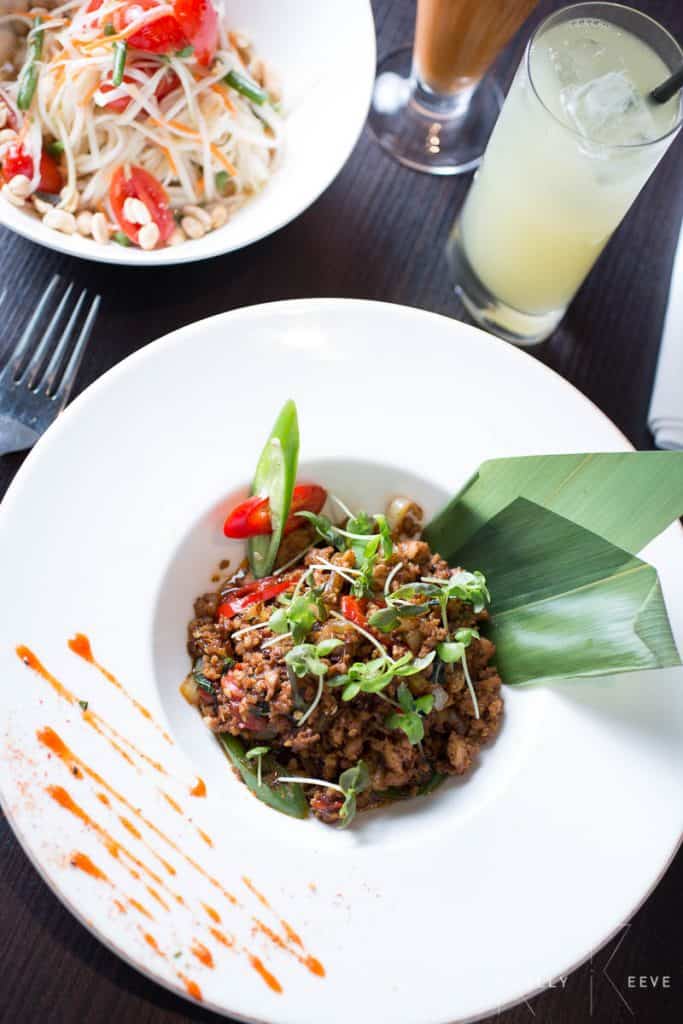 Print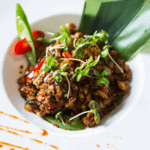 Pad Ka Paw Gai
---
Stir-fry Ingredients
30

ml (2 tbsp) vegetable oil

120g

(

4oz

) onion, finely chopped

120g

(

4oz

) French beans, washed and cut into 2.5cm (1in) pieces

900g

(2lbs) chicken mince

40g

(

1oz

) green chilli, finely chopped

40g

(

1oz

) red chilli, finely chopped

15g

(

½ oz

) micro basil cress
Basil Sauce Ingredients
60g

(

2oz

) Holy basil

80g

(

3oz

) red chilli

60

ml (4 tbsp) fish sauce

8

cloves garlic, crushed

10g

(

⅓ oz

) ground white pepper

120g

(4fl oz) oyster sauce

20g

(

⅔ oz

) freshly ground black pepper

20

ml (4 tsp) dark soy sauce

60g

(

2oz

) sugar
---
Instructions
Heat the pan with the oil and add onions, chillies and beans, and stir-fry.
Add chicken to the dish and stir-fry till it is cooked.
Add all the sauce ingredients and stir-fry until everything is cooked.
Served immediately with sticky rice, sprinkled with basil cress on top.
Notes
To make the dish gluten free, use tamari instead of soy sauce.
Prep Time:

20 minutes

Cook Time:

10 minutes

Cuisine:

Thai
Nutrition
Serving Size:

1 serving

Calories:

559

Sugar:

29.7 g

Sodium:

6647 mg

Fat:

30.9 g

Saturated Fat:

16.4 g

Carbohydrates:

48 g

Fiber:

2.2 g

Protein:

22.2 g

Cholesterol:

108 mg
save the recipe to your pinterest board


A special thanks to Kelly Reeve for assisting with the recipe shoot.