With St. Patrick's Day just around the corner, it seemed apt to post a traditional Irish recipe.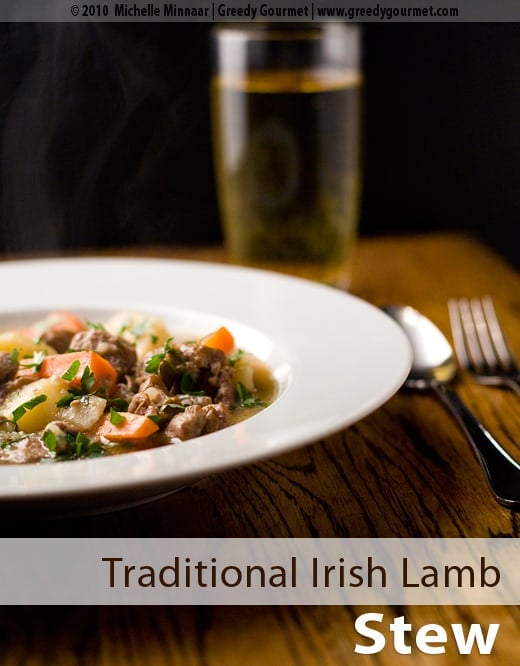 If you noticed with other stew recipes here on Greedy Gourmet, I rarely have any vegetables, with the exception of onions, added to them. The reason?
The vegetables turn to mush if you cook them for too long. Also, the meat ends up tasting like potatoes, the potatoes like carrots and the carrots like onions.
Basically, it becomes one wishy-washy mess. I prefer to cook fresh vegetables on the side and savour the flavours individually.
So when it came to finding a good Irish Stew recipe, I had trouble finding one with a suitable cooking method, so I created my own even though I tried to stick as close to the original version as possible.
The only difference is that the vegetables join the casserole at a later stage. A little bit more trouble but well worth the effort if you ask me.
I am guilty of promising a write-up two years ago of our road-trip to Ireland and never delivered, so I thought I will write about it in parts; i.e. when the next Irish recipe comes along I will write some more.
Neil and I were crazy enough to take Gabriel, who was 14 months old at the time, on a road trip. To give him credit, he was a very good baby.
We made an early start from Canewdon and drove east to west across the country to get to Fishguard, which took about six hours.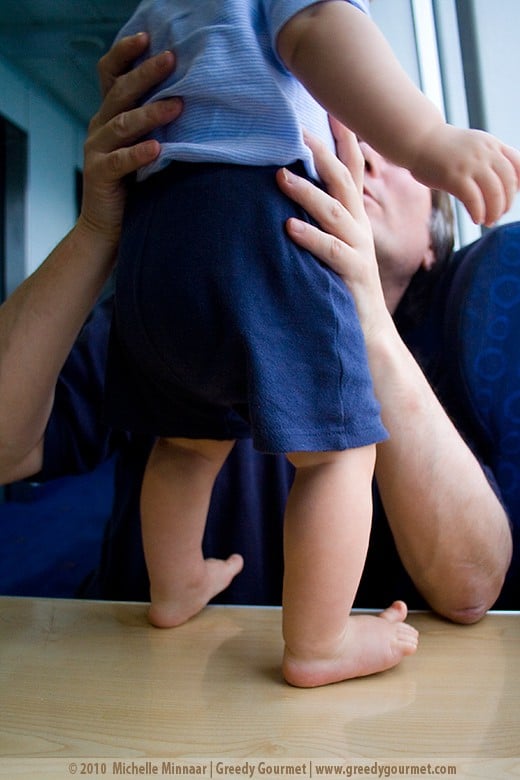 Aww, what pudgy little feet he had. You forget as time goes by and only when looking at older photos do memories flow back to mind. He enjoyed the ferry ride tremendously, dancing on different tables for various views.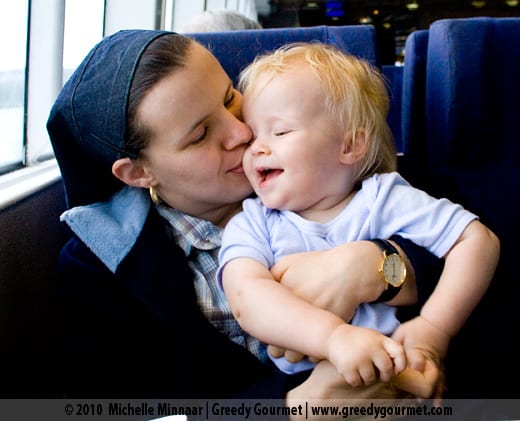 Travelling by boat is my least favourite method of getting somewhere, fearing I might get seasick. As I found out, it's best to stay in the centre of the boat where there is the least motion.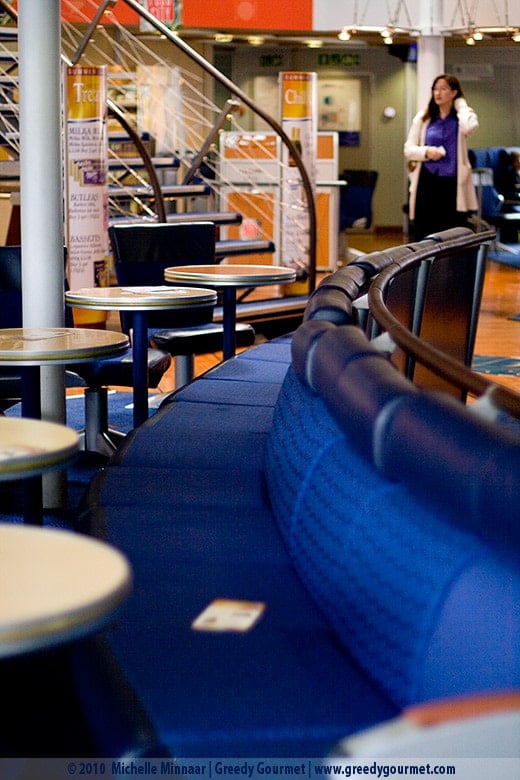 The first thing we did when we got off the ferry was get lost. Yes, we had a roadmap with us but were the roads signed properly? Nope.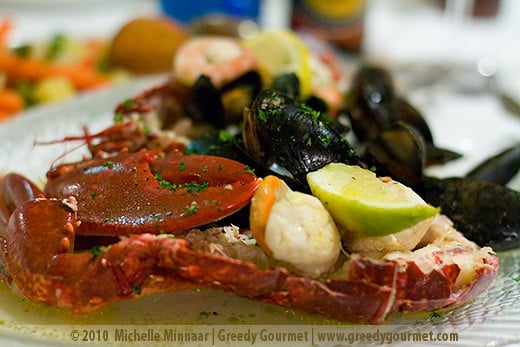 When we are home, we never eat out. However, when we go on road trips we don't mind splashing out a bit on food. After finding our guesthouse and unloading our bags we went to hunt for a proper restaurant in the closest "big" village, Kilmore Quay.
We sussed out Silver Fox Seafood Restaurant which looked better than the run-of-the-mill pubs that were in the area and treated ourselves to seafood platters. Celebration time!
Traditional apple pie with custard and strawberry meringue nests for dessert. A beautiful way to end the day. Bone-tired but happy we dragged our sorry selves back to the guesthouse, looking forward to the adventurous week ahead. We didn't even know where we were going to sleep the following night!
Print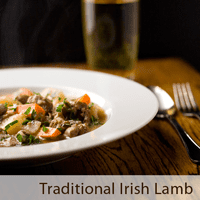 Traditional Irish Lamb Stew
---
30

ml (2 tbsp) vegetable oil

600g

(1 lb

5 oz

) shallots, peeled

1.25

kg (2 lb 12 oz) bones shoulder of lamb, cut into large chunks

450g

(

1

lb) carrots, peeled and quartered

1.3

kg (3 lb) medium potatoes, peeled and cut into thick slices

6

thyme sprigs

2

bay leaves

15

ml (1 tbsp) Worcestershire sauce

850

ml (3½ cups) lamb stock or water

45

ml (3 tbsp) corn flour [optional]
chopped parsley, to serve
---
Instructions
Preheat the oven to 180°C/fan 160°C/350°F/gas mark 4.
Heat half the oil in a large frying pan, then fry the shallots until golden, turning often. Remove and set aside.
Add the rest of the oil to the pan, then fry the lamb over a high heat until well browned.
Place the meat, onions and herbs in a 4.8 litre casserole dish.
Mix the lamb stock or water with the Worcestershire sauce, then pour over the meat. Place the dish in the oven and bake for an hour.
Remove the dish from the oven and add the potatoes and carrots into the stew. Lower the oven's temperature to 130°C/fan 110°C/265°F/gas mark ½, add the carrots and potatoes to the mix and cook the stew for another 2 hours.
[Optional step] When the vegetables are cooked and the meat is tender, drain the sauce in another pot and heat it on the hob. Mix the corn flour with a bit of water and slowly add it to the sauce, stirring constantly until it has thickened. Add the sauce to the meat and vegetables again.
Scatter with chopped parsley and serve.
Notes
The stew is already a wholesome meal on its own but you can serve it with you favourite steamed greens and/or crusty bread.
You can freeze this dish.
If by any chance the vegetables (if they are really chunky) are not completely cooked after 2 hours, place it back in the oven at the same temperature and give it a little bit more time. It won't do any harm!
Instead of using cornflour you can grate some potato and add it to the pot 10 minutes before cooking is complete. It will have more flavour this way. Thanks reader Bel!
If you're looking to add flavour but can't get your hands on any bay leaves, try one of these bay leaf substitutes!
Prep Time:

3 hours

Cook Time:

20 minutes

Category:

Casserole

Method:

Braise

Cuisine:

Irish
Nutrition
Serving Size:

1 serving

Calories:

236.2

Sugar:

1 g

Sodium:

340.3 mg

Fat:

8 g

Saturated Fat:

3.3 g

Carbohydrates:

22.4 g

Fiber:

2.4 g

Protein:

18.6 g

Cholesterol:

54.4 mg