If you are looking for an unusual starter or a brilliant snack, then look no further. Blue cheese fritters are just what you need. Imagine that full and slightly sharp flavour of blue cheese as crispy little nuggets that are creamy on the inside. That is exactly what blue cheese fritters are all about. They are surprisingly simple to make and you will be able to put up a bistro quality starter in no time. It is perfect for when you are having guests over. You can also enjoy blue cheese fritters as a snack. Excellent for when you are watching a game of football on Sunday afternoon, for example.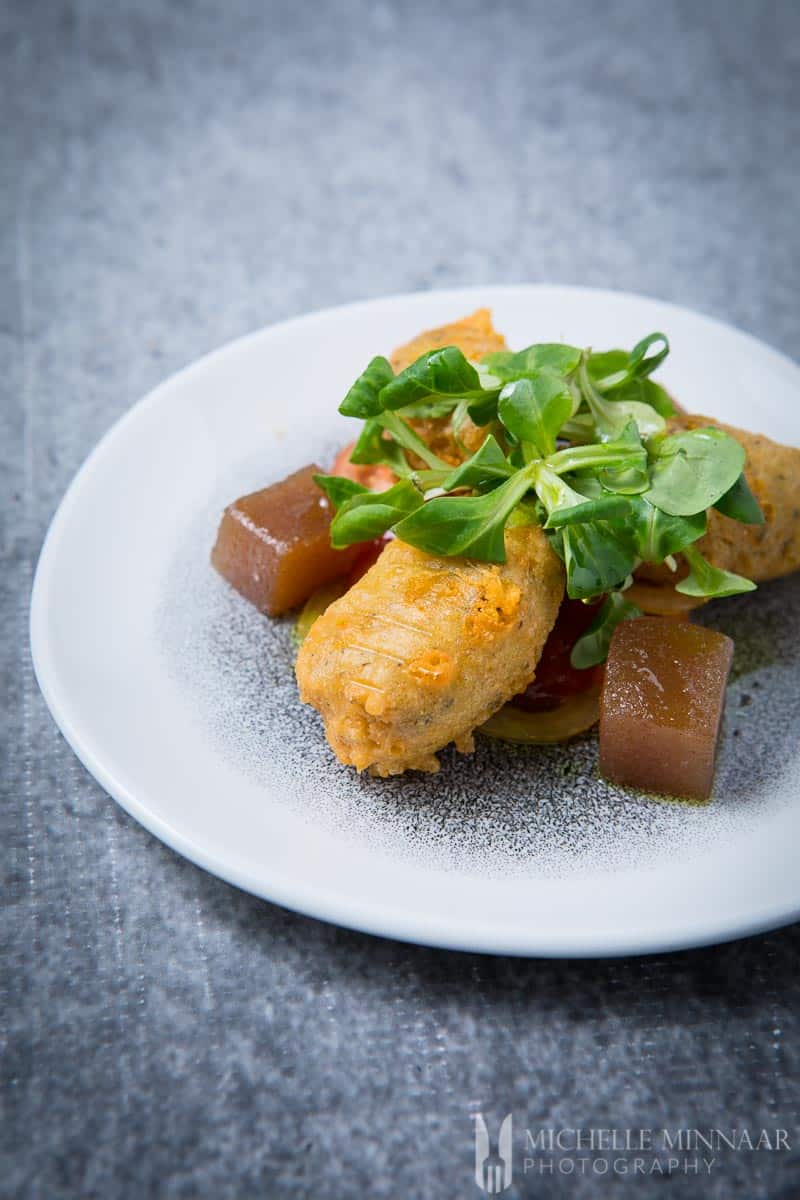 What are blue cheese fritters?
Basically, blue cheese fritters are a sort of savoury take on beignets. Beignets, as you might know, are little dumplings of deep fried choux pastry – a popular sweet snack that you can find in different forms throughout the world. The American donut for instance is also a type of beignet, only they are made from yeast pastry. Choux pastry doesn't taste of much on its own but in combination with sugar and jam, they become delicious.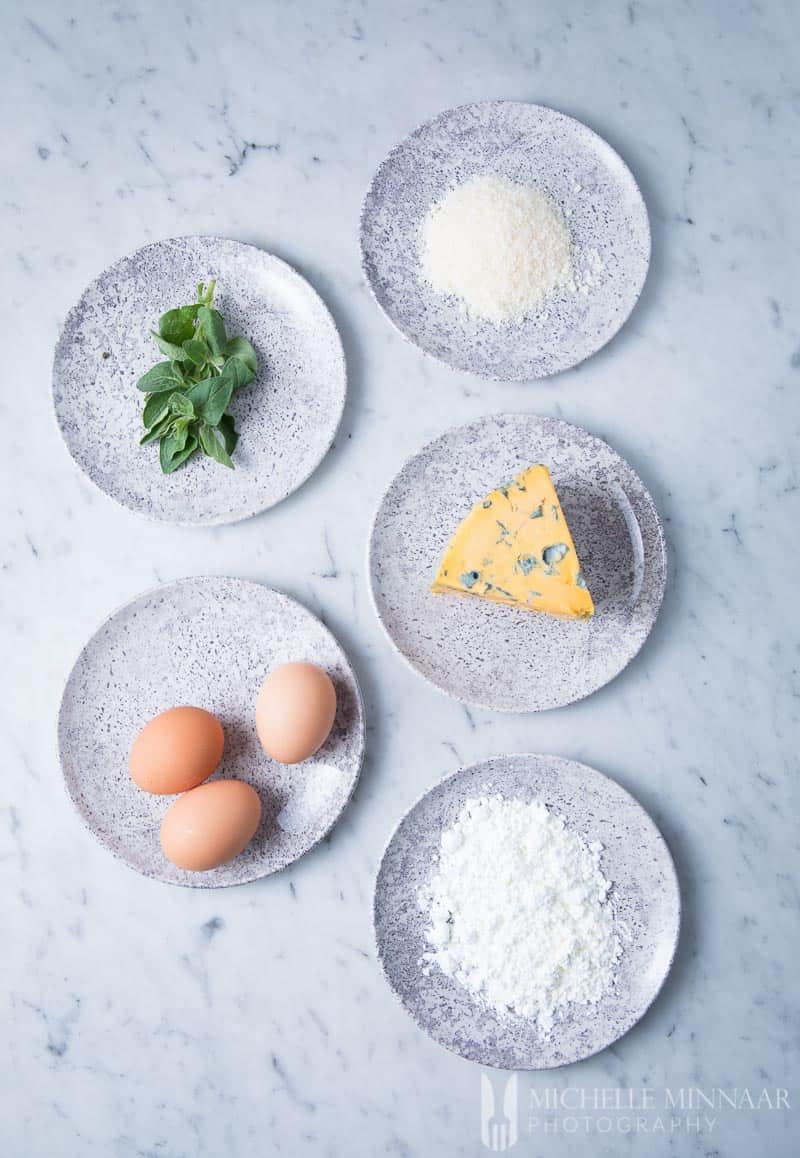 The blue cheese fritters, on the other hand, need no powdered sugar. Instead, you can enjoy the richness of the blue cheese with the salty notes from the parmesan as a tasty snack or starter. It only takes a few ingredients to put them together and the result is fantastic. Once I tried them, I couldn't stop swooning. This is not one of my recipes though. See where I learnt how to make this delectable starter.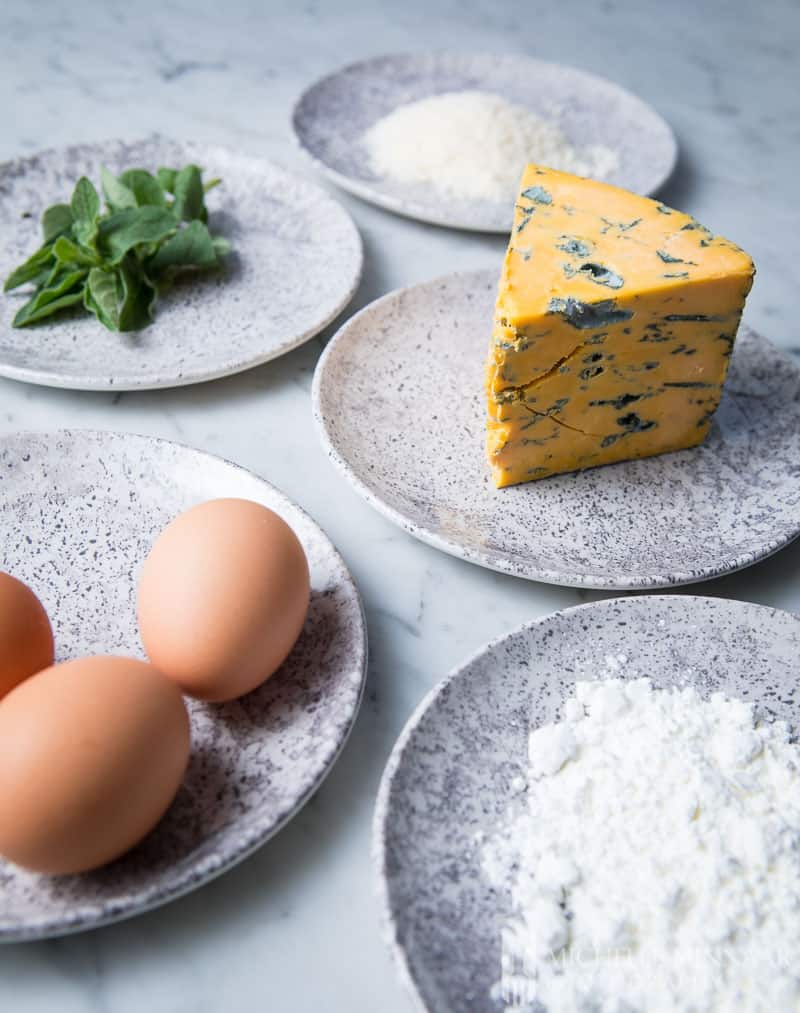 Blue Cheese Fritters with Alexander's
Alexander's is a European inspired bar and kitchen up in Skipton, Yorkshire. If you live in the area or are visiting the area, you must definitely pop in and give this place a whirl. You'll find stunning interiors along with stylish tables, creating a fine dining experience, minus the pretentiousness, you won't forget. Inspired by the very best of what European culture has to offer, you're in for a variety of international small plates, sharing boards and a vibrant bar scene.
Along with these blue cheese fritters and evening drinks, you can enjoy delicious morning coffees and afternoon teas in Alexander's gorgeous parlour. Let the Edwardian elegance take your breath away and have the ultimate relaxing experience while enjoying superb food. Make sure you check out a full review of Alexander's, you can find it here.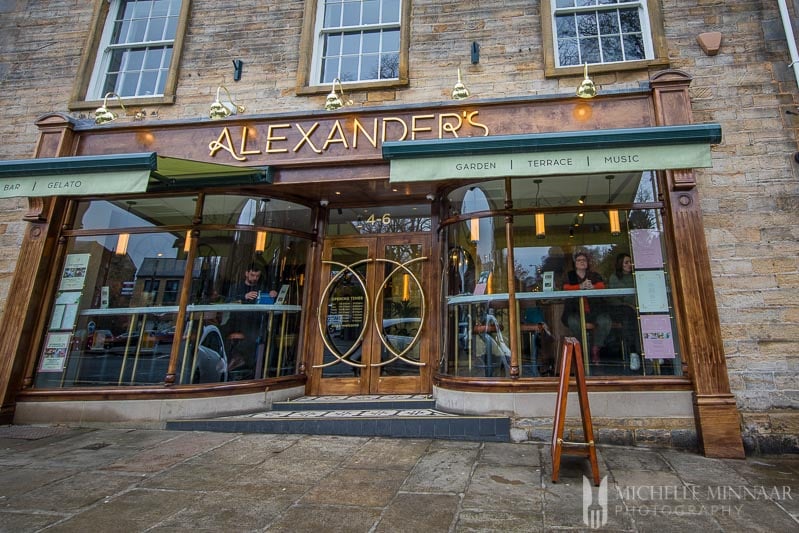 it's all about the chef
Since opening its doors in July 2017, renowned chef, Struan Macintyre has been cooking up a storm as Executive Head Chef, at Skipton's newest restaurant – Alexander's Bar and Kitchen. Chef Macintyre brings with him over 20 years of top-notch culinary experience with a proven track record for phenomenal food. Having worked in numerous head chef and management positions, he understands what it takes to keep a restaurant running smoothly whilst providing unbeatable food and customer service.
Notably, he is an integral part of Alexander's amazing cuisine. Inspired by the European relaxed lifestyle and al fresco eateries, Alexander's all-day menu features their unique concept, 'My Plates', 'Small Plates' and 'Our Plates'. By day their 'My Plates' concept comprises a variety of breakfast, brunch and lunchtime seasonal classics, such as Truffled Mushroom Arancini and Warm Panzanella Chorizo Salad. In the evening, Alexander's is truly 'yours to share' – their tagline! A selection of Small Plates are available, which can be considered as the starter section or be considered as tapas, giving you the option to share plates giving you the opportunity to try a bigger variety. 'Our Plates' are perfect for two to share.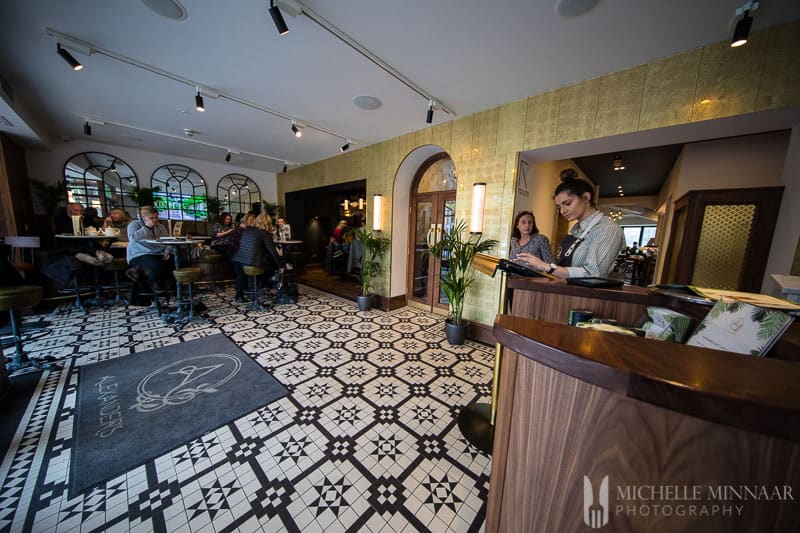 Cooking with blue cheese
Blue cheese is actually a very versatile ingredient. It can be enjoyed just as it is, simply on crackers or bread. It is also great for sprucing up more neutral ingredients such as potatoes or pasta. You can melt blue cheese in cream and prepare a decadent sauce to serve with pasta or even meat. Blue cheese is also the perfect partner for red meat, in particular beef and venison, either in a sauce or in its original state. By adding blue cheese as the filling of a homemade burger for instance, you have suddenly created an exciting meal.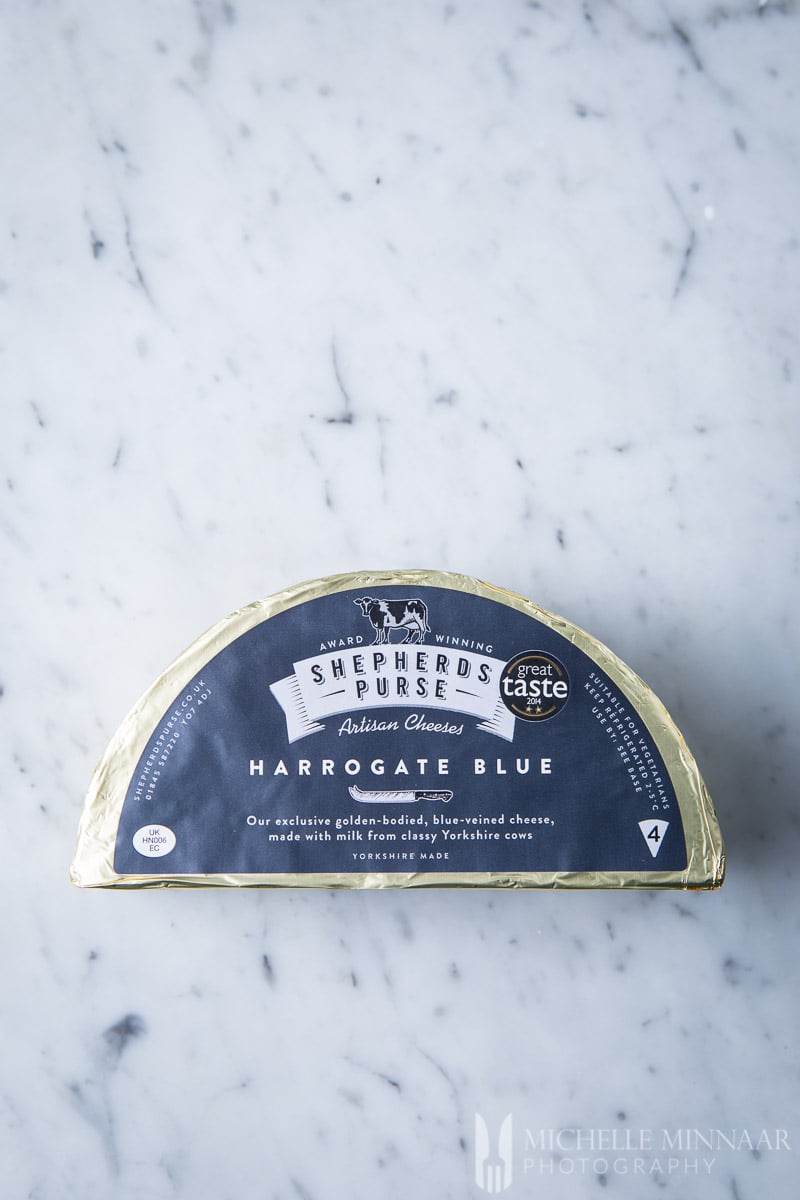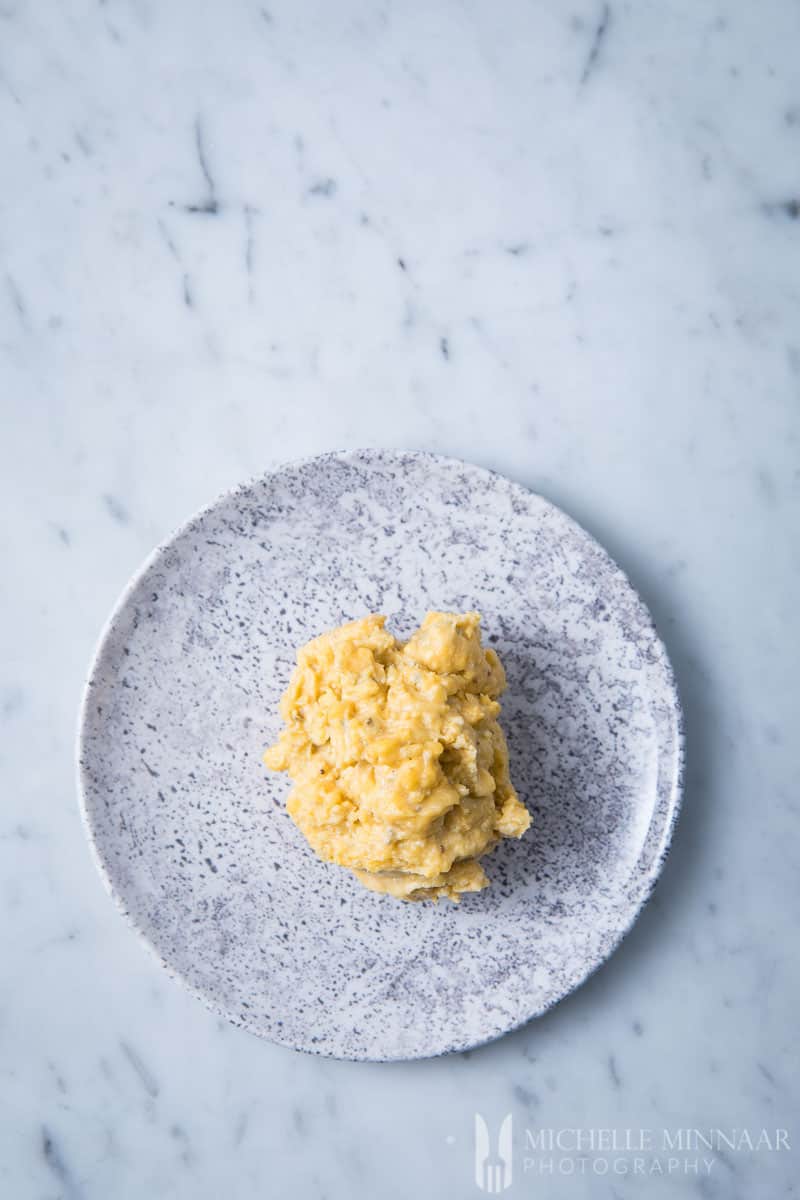 Blue cheese is also great for salads and pairs fantastically well with bitter foods such as endive or walnuts, but also with brighter and sweeter flavours such as grapes, figs and peaches. I can only encourage you to start using blue cheese more in your cooking. For more inspiration you can have a look at my fig salad with parma ham and blue cheese.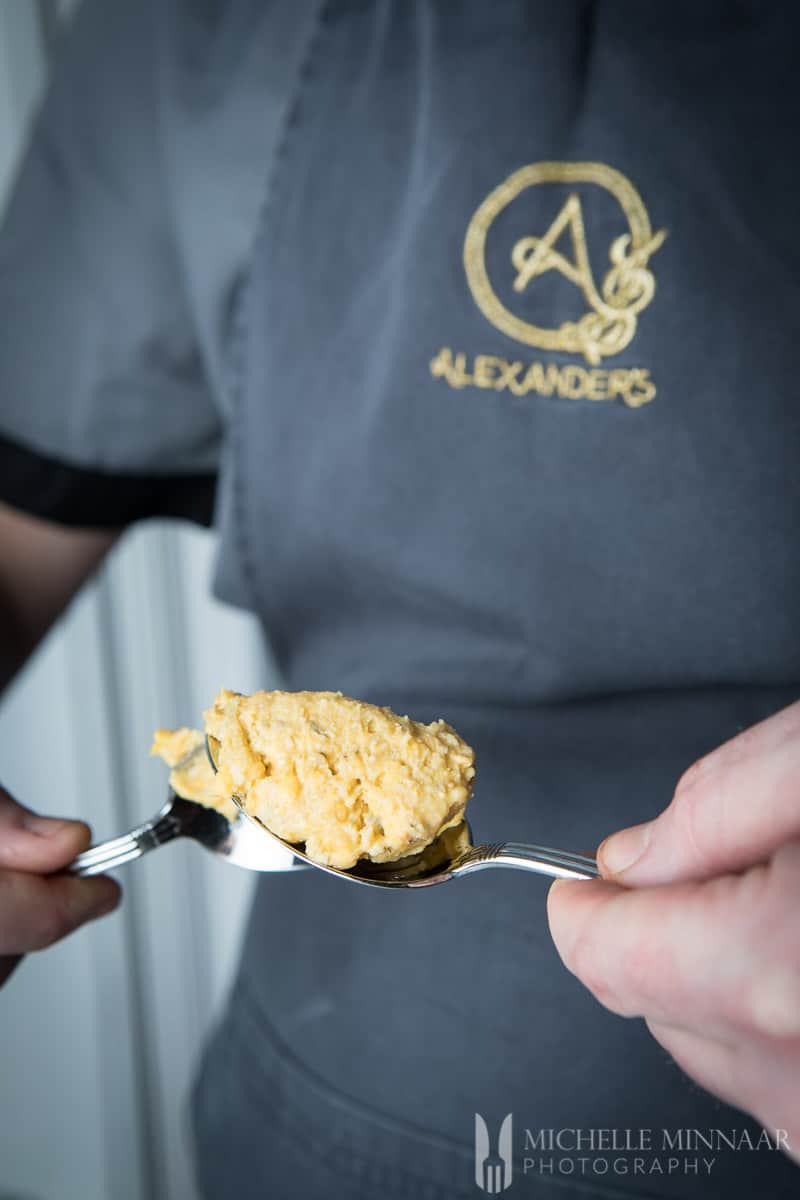 memories
When I was a child I found the sight of blue cheese revolting and didn't bother to taste it. Time passes, people change. If you fall into this category, I don't blame you but would like to nudge you to let your guard down and try just a little bite of something with blue cheese. Eating blue cheese straight is a tall order. You need to ease into it and develop the taste for this cheese, like I did. These beignets are a great starting point. Besides, it could be that you haven't found the right one yet because there because there are many different varieties of blue cheese out there. Some of the most famous ones you probably know, such as stilton, roquefort and gorgonzola. They come in different levels of strength, so you can start with a milder one and work your way up.
Where did blue cheese's name come from? It refers to the mould growing inside the cheese. No need to get alarmed though because it's perfectly safe to eat! This type of mold is completely harmless and is intentionally added to the cheese. It will develop further during the cheese making process.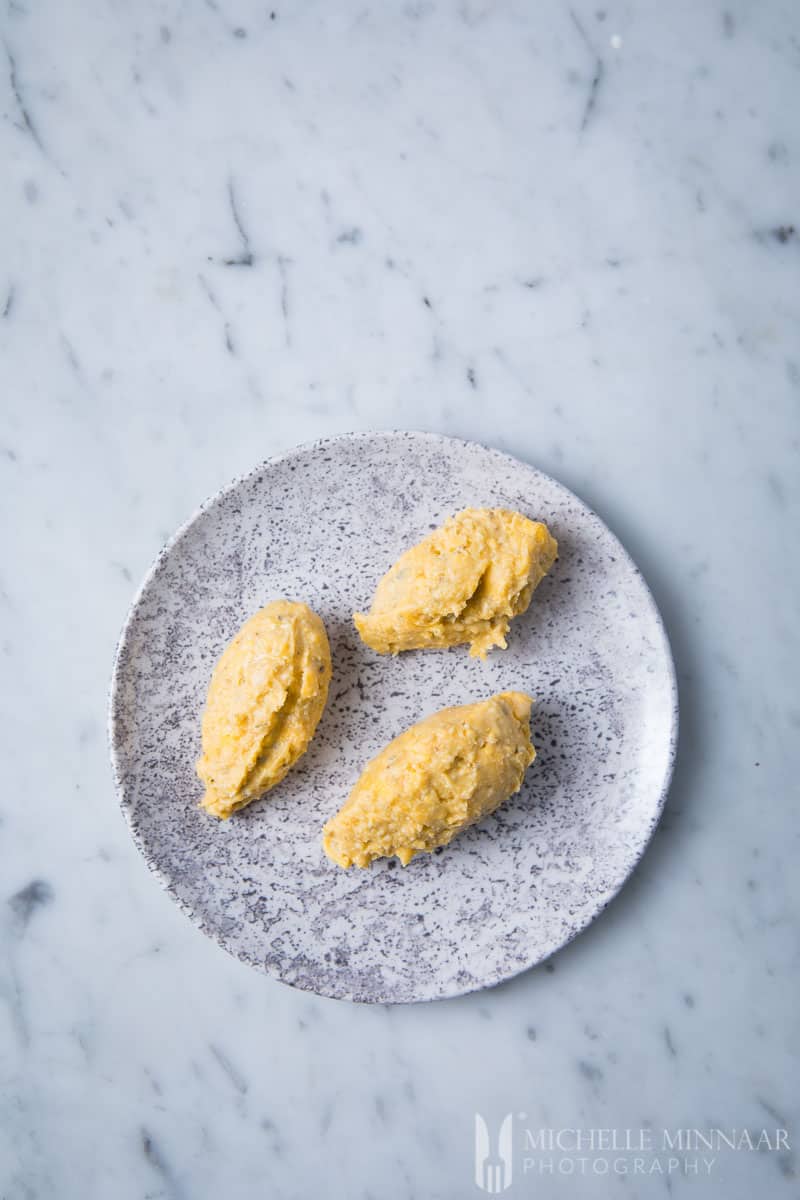 Frying your blue cheese fritters
For shaping the blue cheese fritters the technique, called quenelle, is used. It is a method where you use two spoons to shape the dough into a perfectly smooth egg shaped ball. It is the same method that they use in restaurants to make ice cream look good on the plate. If you haven't done it before, come armed with patience. Your first attempts might not come out perfect but with a bit of practise you will soon master this skill.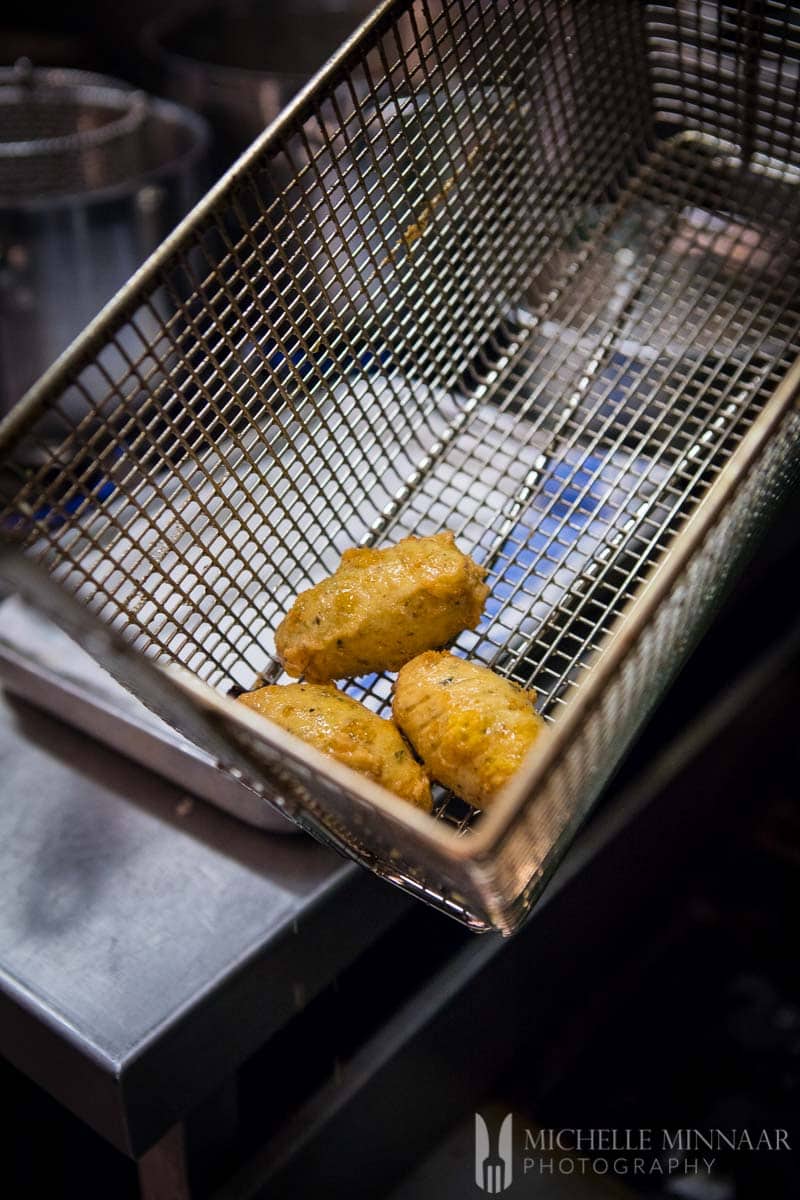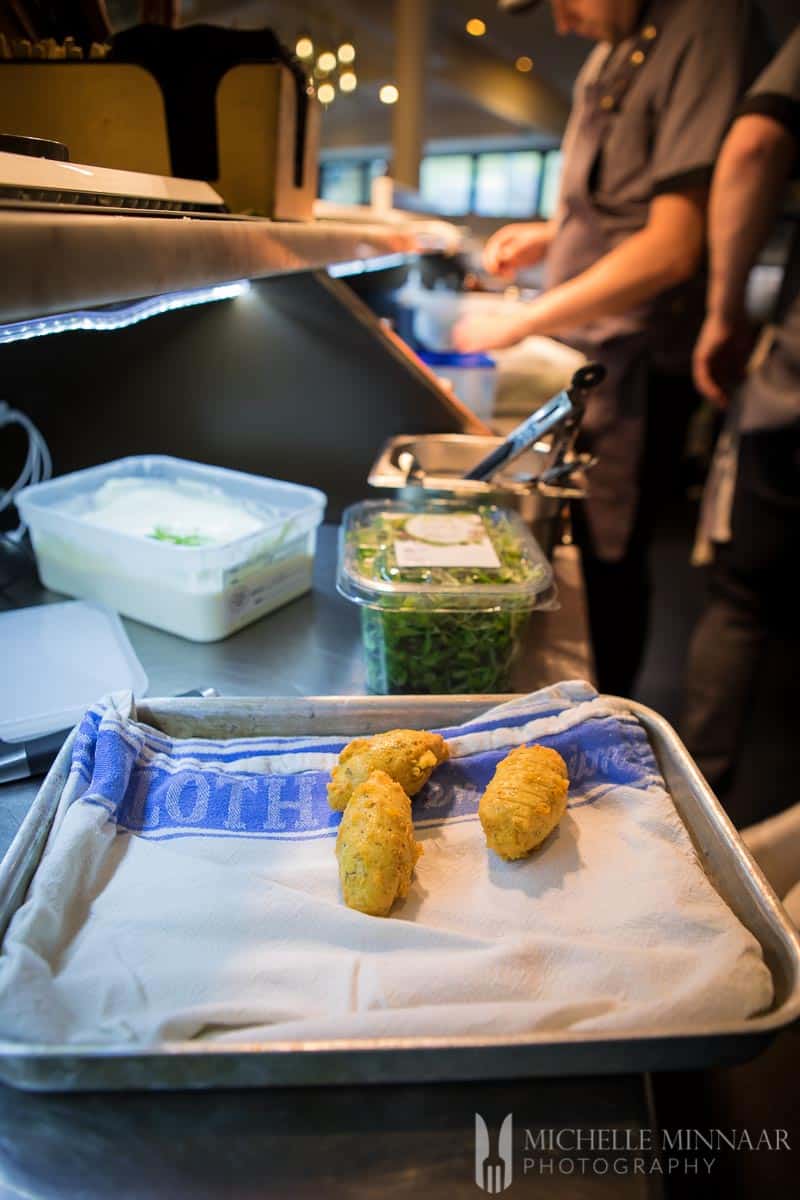 It is important that you use enough oil when deep frying your blue cheese fritters. You need to cover them fully when you dump them into the hot oil. As with any deep frying process it only takes a few minutes to cook them, so keep an eye on the pan. Be careful not to burn them! Once they are done, take them out and let them rest for a moment on a paper towel lined plate. This is done to get rid of the excess cooking oil. Serve immediately while hot!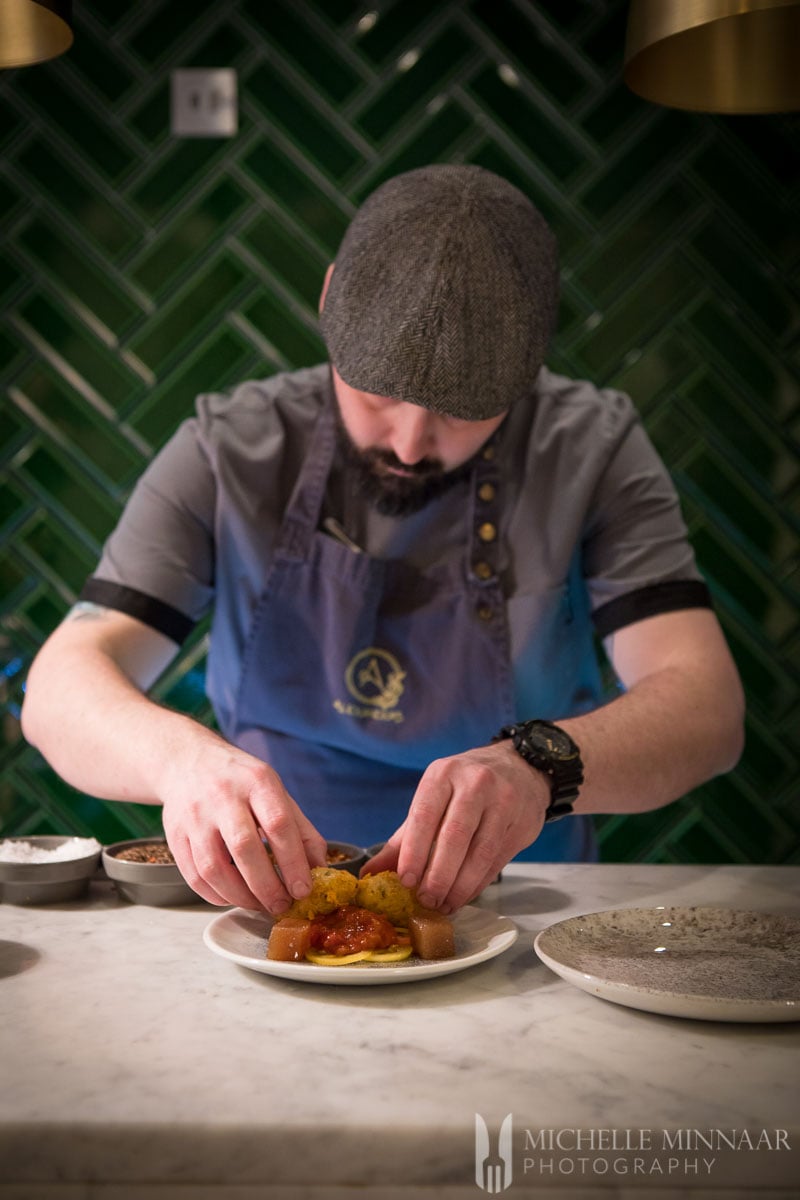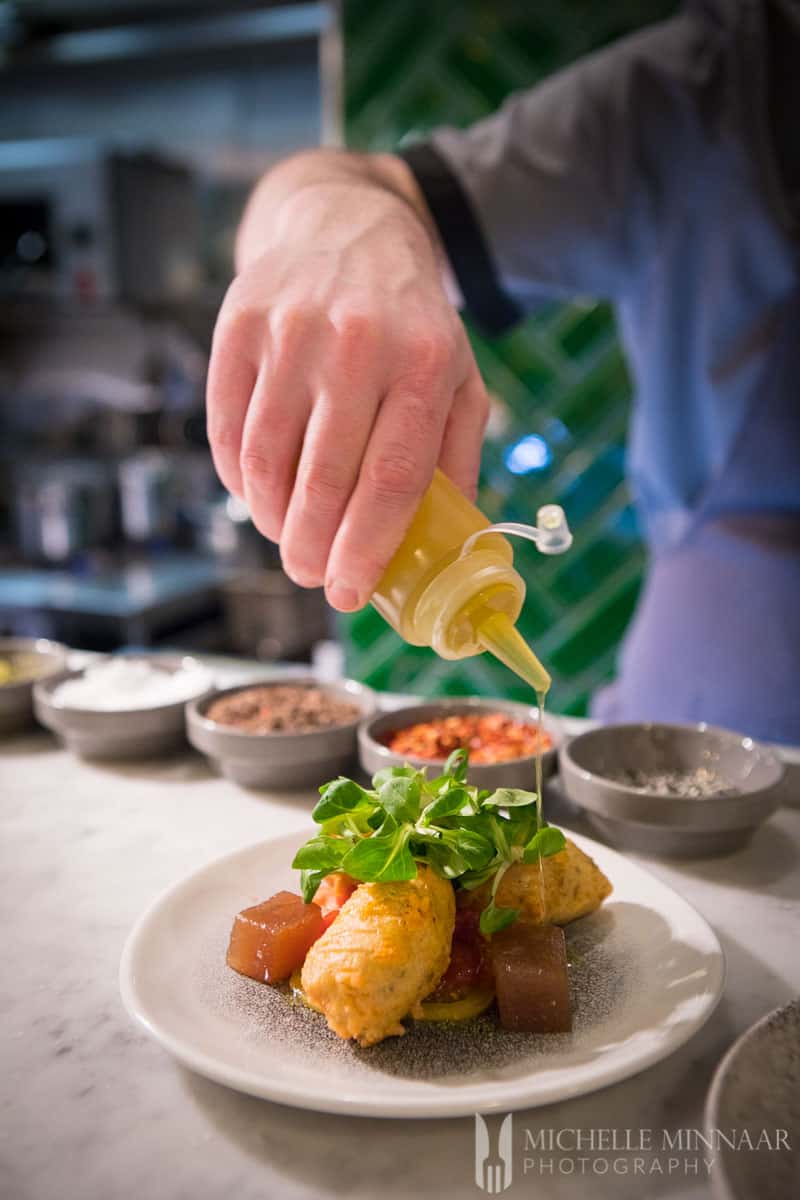 What to serve with
At Alexander's they serve blue cheese fritters with tomato chutney, fruit jelly and some green salad. If you want something a little more different than that, you can try out my sugar snap pea salad. The end result is a lovely French-style bistro dish to serve for your guests.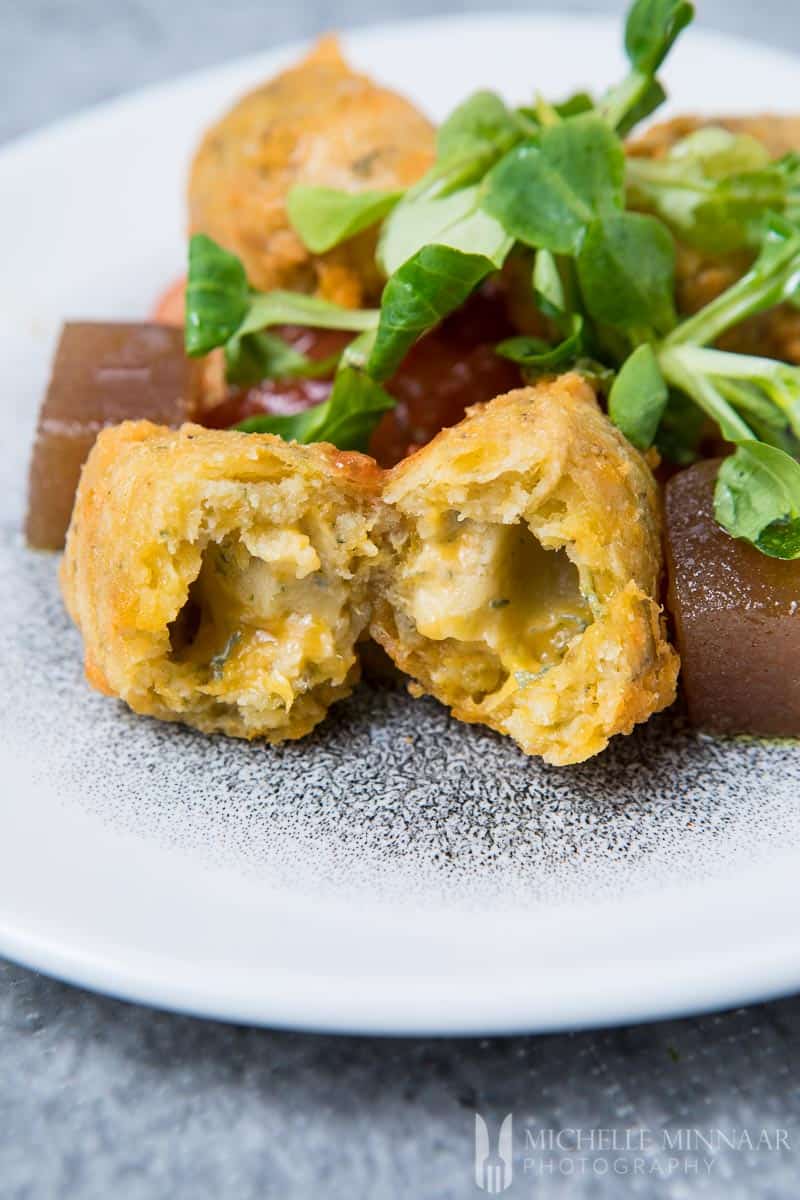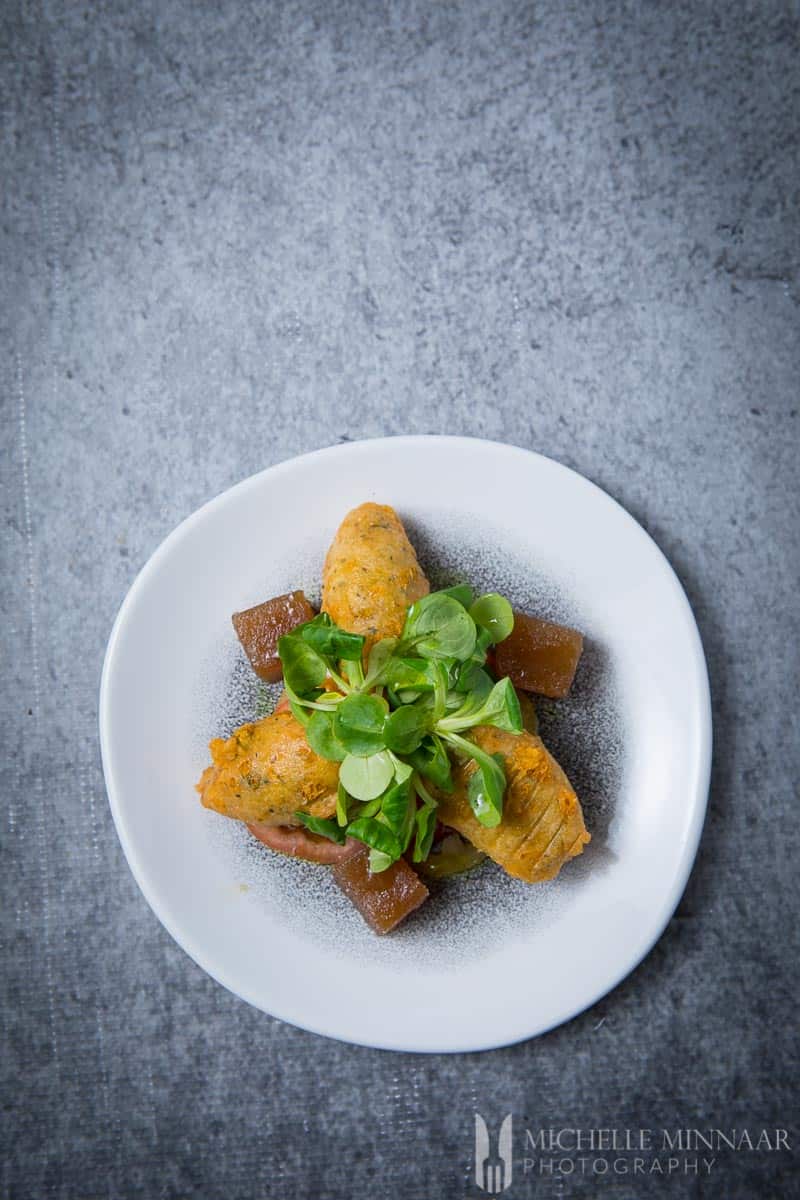 If you are planning on having the blue cheese fritters as a snack you can serve them simply with some dipping sauce. Either a mild chili sauce, barbeque sauce or even tartar sauce will go very well with them. If you want to make your own dipping sauce, check out my recipe for ranch dressing.
What is your favourite way to enjoy blue cheese?
Print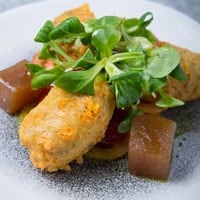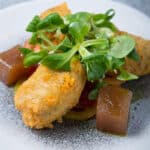 Blue Cheese Fritters
---
Description
Blue cheese fritters are the perfect starter for a fine dining meal. Lovers of the French cuisine would love this vegetarian recipe.
---
250g

(

8oz

) Harrogate Blue cheese

120g

(

4oz

) Grated Parmesan Cheese

4

whole Eggs

150

ml (10 tbsp) corn flour

10

ml (2 tsp) salt

1.25

ml (¼ tsp) fresh oregano, finely chopped [optional]
---
Instructions
In a bowl, mix together the blue cheese, parmesan cheese, eggs, corn flour, salt and oregano until all is combined. The dough should look like cream.
Heat the oil in a heavy skillet over medium heat.
Take a small bit of dough, about a heaped tablespoon's worth, and drop it carefully into the heated oil. Fry until golden on all sides.
Remove the cooked fritters from the pan using a slotted spoon and set them on a paper towel lined plate.
Repeat until dough is finished. Serve warm with chutney and a green salad.
Notes
The following types of blue cheese will work well in this recipe: stilton, roquefort, cambozola, cashel blue, danish blue cheese, dolcelatte and gorgonzola.
Prep Time:

15 minutes

Cook Time:

15 minutes

Category:

Starter

Method:

Fry

Cuisine:

French
Nutrition
Serving Size:

1 serving

Calories:

211

Sugar:

1.3 g

Sodium:

776 mg

Fat:

13.7 g

Saturated Fat:

5.1 g

Carbohydrates:

11.5 g

Protein:

11 g

Cholesterol:

128 mg
Keywords: french starters, blue cheese fritters, french starter recipes, vegetarian starter, blue cheese starter, fine dining starters, vegetarian starters
save the recipe to your pinterest board
P.S. This is a sponsored post.