Few desserts look quite as Christmassy as Christmas pavlova. Pretty as a picture and delicious to boot, this festive classic is an irresistible blend of meringue, fruit and cream.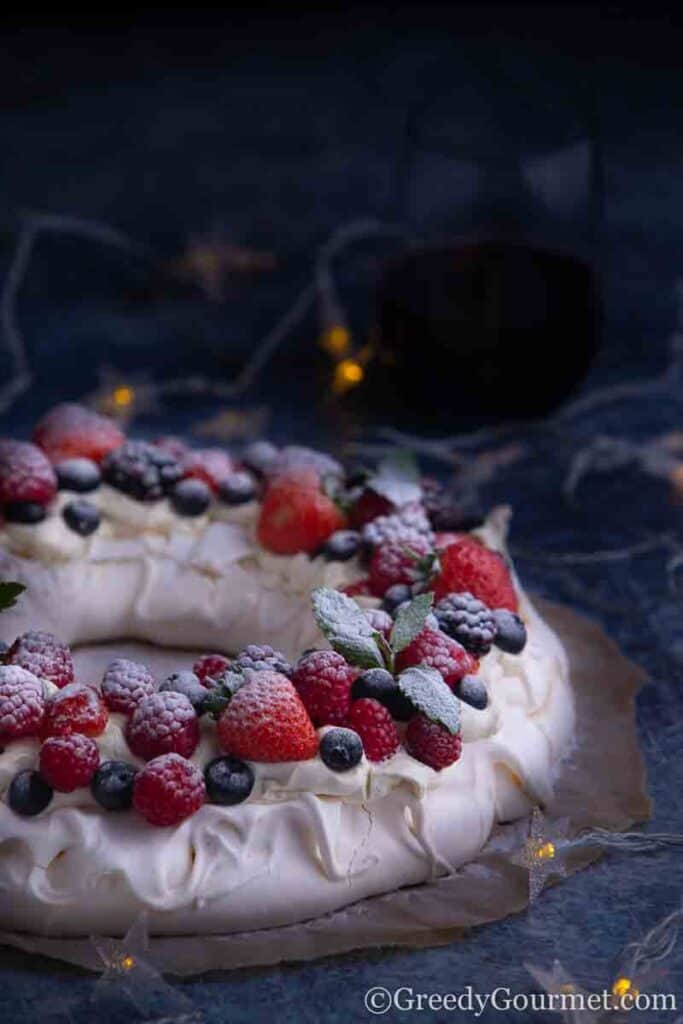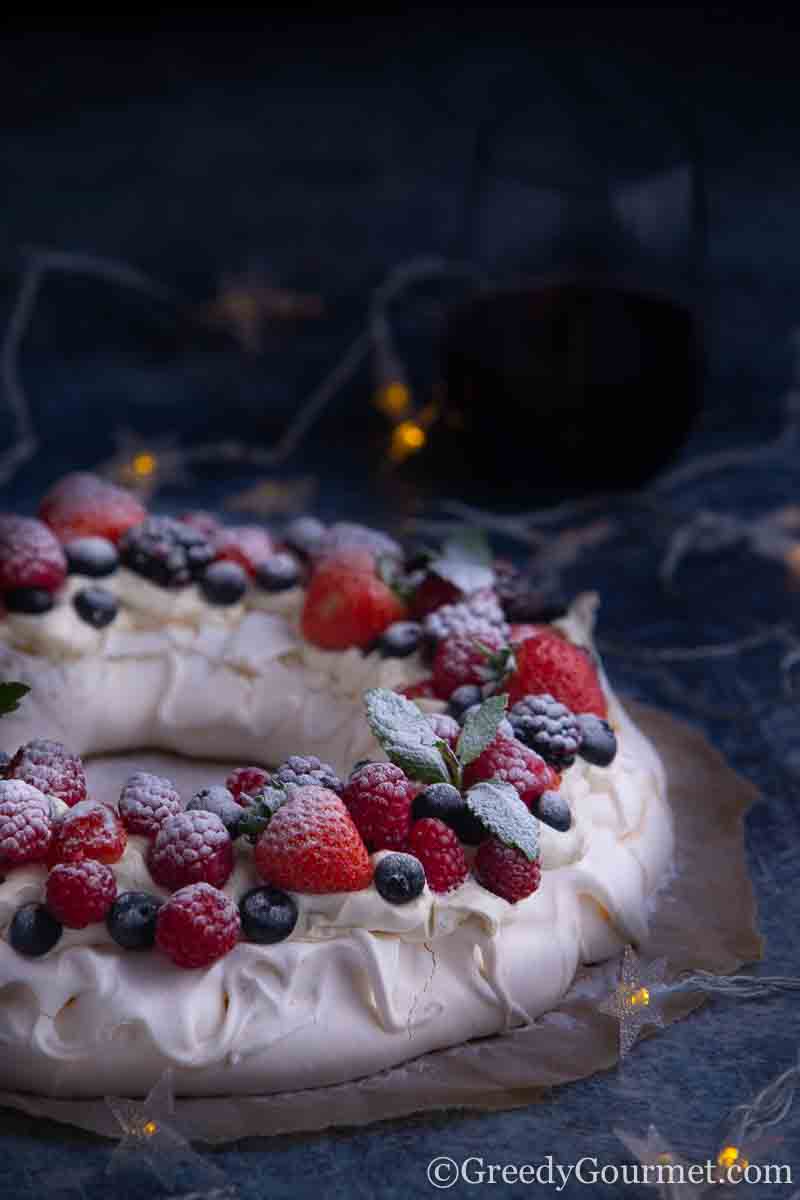 Unlike lots of Christmas recipes, this one can be made in advance, which makes it perfect to serve up on the big day after your epic festive feast.
K-Mojo Digimaster
If you've ever made meringue, you'll know just what a chore it can be. In fact, the whole consistency of the meringue hinges on whisking the egg whites into infinity!
I can't tell you the amount of times I've almost lost all feeling in my arm and the will to live while waiting for stiff peaks to form.
For this recipe, I used the K-Mojo DigiMaster instead. The electric whisk function made light work of the meringue mixture. It was ready to be baked in the oven in no time.
The best things about this sleek, powerful little machine is that it's got an attachment for seemingly any kitchen task.
It's got ten different functions, meaning you can juice, slice, chop, emulsify, knead, blend, grate, shred, whisk or grind till your heart's content!
Not only is the K-Mojo Digimaster practical and powerful, it also looks great. It's got a modern, elegant, compact design that means it'll slot right into your kitchen.
Power, speed, elegance and control. What else could you wish for in a modern kitchen appliance?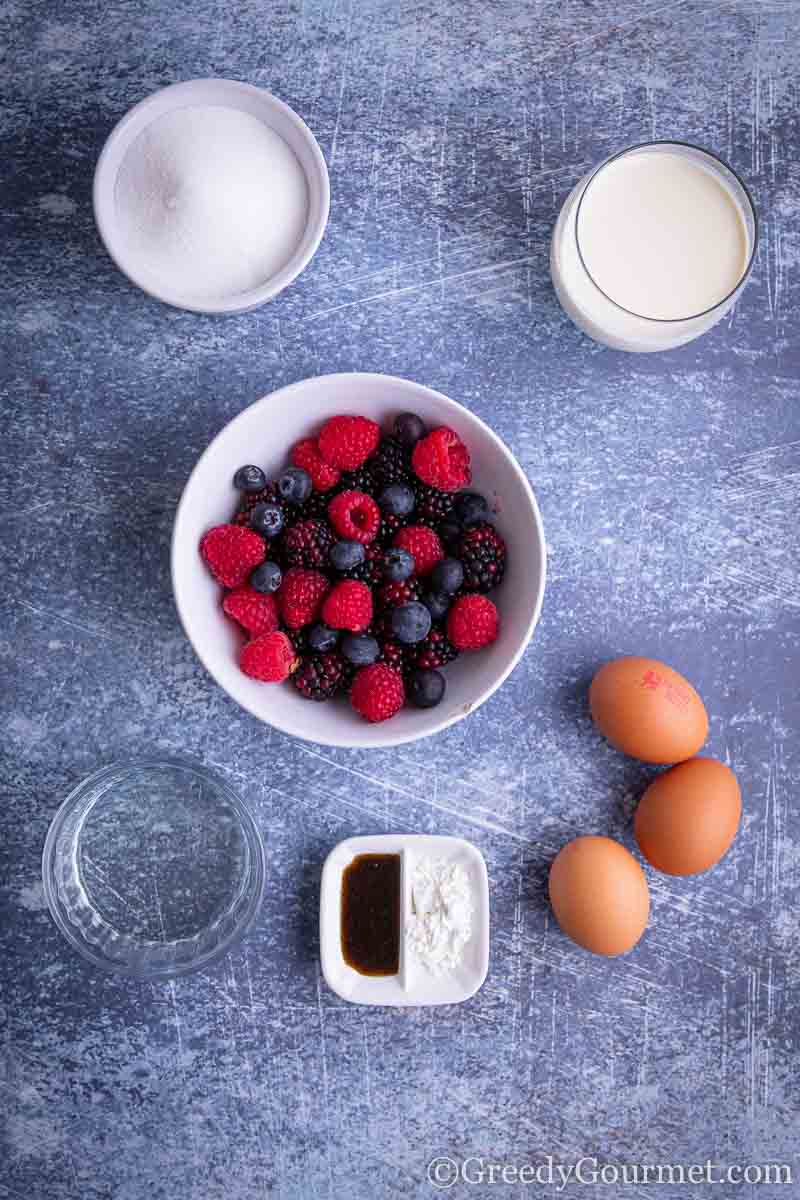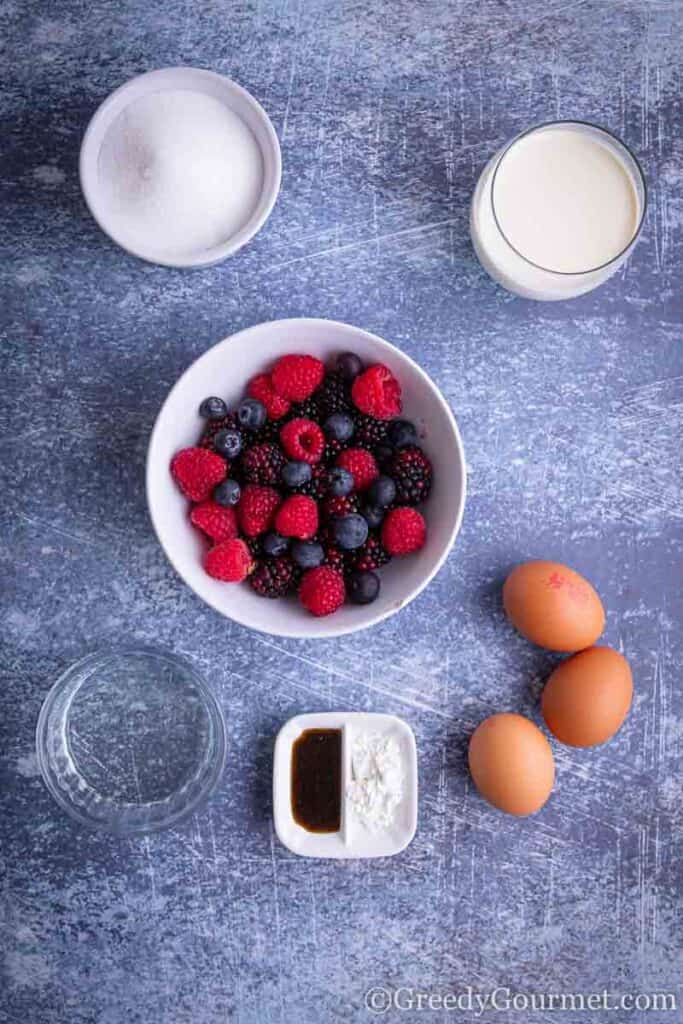 Christmas pavlova recipe
This Christmas pavlova recipe is so straightforward and uses just a few simple ingredients. Yet, when you're done, you'll have a beautiful Christmas pavlova wreath that makes a stunning centrepiece dessert to your Christmas dinner table.
The recipe is simple. Start off by lining a baking sheet with parchment paper. Then draw two circles – one 30cm and the other 15cm in the centre of the first.
Then it's time for the K-Mojo DigiMaster to work its magic. With this thing, you'll have the egg whites whisked in no time.
Add the sugar a little at a time and, once it's stiff and glossy, add the cornflour and vinegar. I'll explain what the vinegar is for later.
Now you want to carefully spoon the meringue mixture into the ring drawn out on the baking parchment. Once baked, this will be your beautiful Christmas pavlova wreath.
Flatten the top of the mixture and, if possible, make a little trench. The mixture will expand in the oven, but you want a little niche to place the double cream and the fruit when your meringue comes out of the oven.
After an hour or so, your meringue will be cooked. Turn off the oven and leave it in there for another hour to cool completely. You could leave it overnight if you want.
Next, whip the vanilla paste and the cream in a mixing bowl until peaks start to form. Spoon the whipped cream on top of the meringue. Next, comes the arty bit – decorating the pavlova.
You can use any fruits you like – colourful berries are best. Add a dusting of icing sugar and a scattering of fresh mint as a final flourish.
Now you have a stunning Christmas pavlova to wow your friends and family!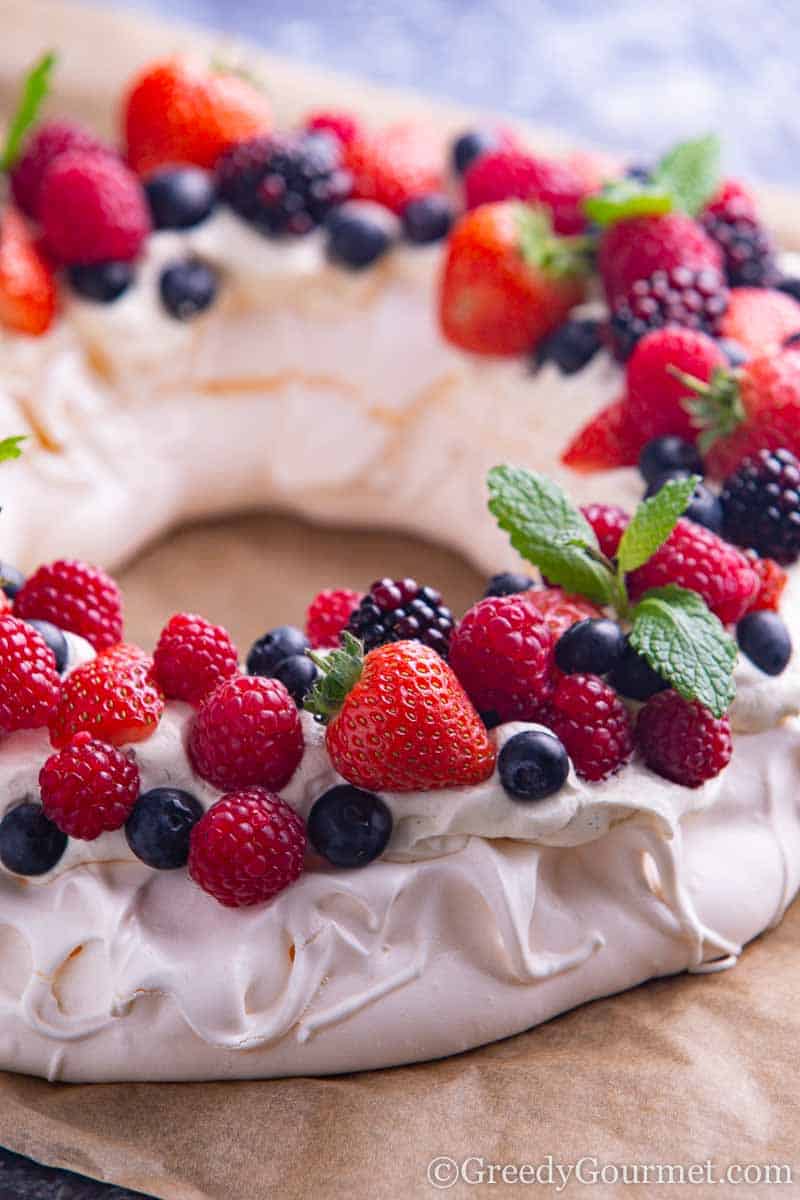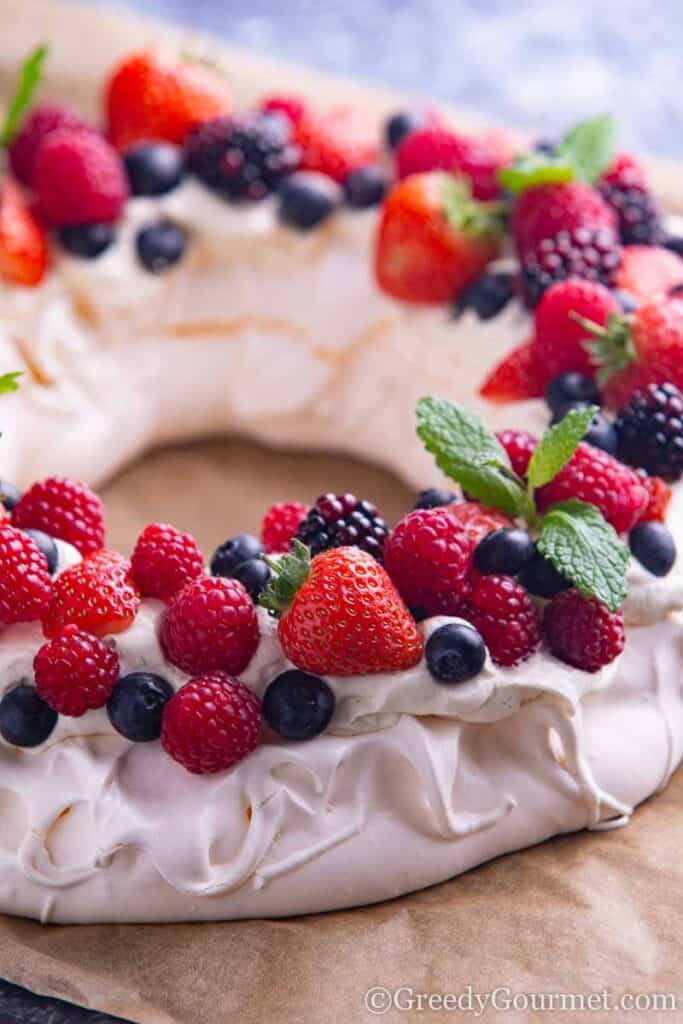 Christmas pavlova wreath
While most pavlovas come in the form of a big cake, a Chistmas pavlova is a completely different matter. As it's made to look like a wreath, there's something very Christmassy about it.
What is pavlova?
Pavlova is a meringue and fruit dessert that has a crispy outer layer and a soft inside. It's normally elaborately decorated with summer fruits.
It's often considered a summer dessert, although when made into a wreath – like this recipe – it makes a great Christmas dessert.
In fact, Christmas pavlova is becoming the most popular type of pavlova. It's no wonder – just one look at this thing is enough to melt even the stingiest heart.
I reckon if Bob Cratchit had put one of these on Scrooge's desk at the beginning of 'A Christmas Carol' there would have been no need for the three ghosts!
Why is it called 'pavlova?'
It's named after the famous Russian ballerina Anna Pavlova. It is believed that Austalians and New Zealanders started to name meringue cakes after her following a tour of that part of the world during the 1920s.
Who invented pavlova?
The origin story of pavlova is a much debated source of squabbles between Australia and New Zealand over the years. Many Australians claimed to have invented the recipe in honour of the tiny Russian dancer, particularly Bert Sachse in the 1930s.
Others state that Kiwis were already wolfing down pavlova cakes in the 1920s, well before the Aussies. 
In fact, the first use of 'pavlova cake' was from New Zealand. This referred to a layered jelly cake, not a meringue cake.
The truth is, nobody really knows who invented it. Meringue and fruit cakes were definitely around long before Anna Pavlova pirouetted down under.
As for naming pretty white desserts after her… this most likely circulated bit by bit, instead of having one defining recipe.
Why is my pavlova cracking in the oven?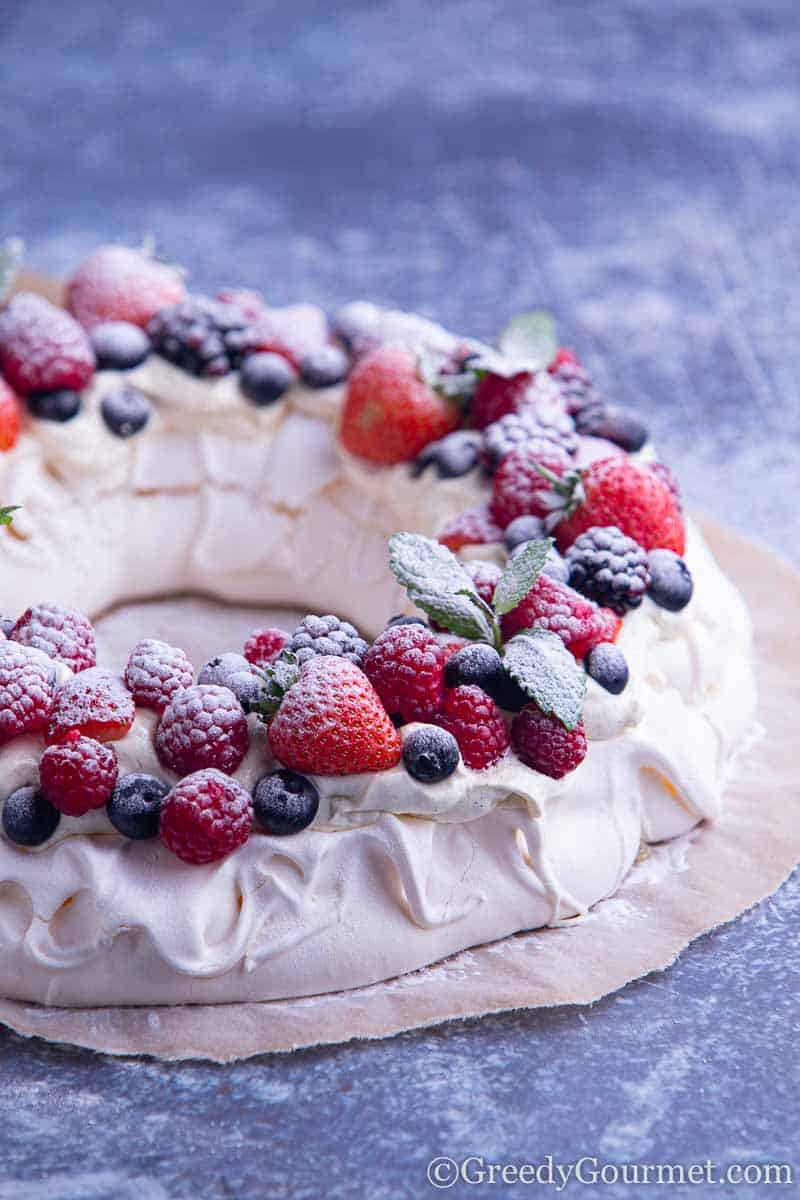 A few cracks in a pavlova is completely normal and nothing to worry about. 
To help keep your pavlova base solid, make sure you use fresh eggs for the meringue. Also, it's best to cook the meringue at a low temperature. That's why this recipe calls for baking at a temperature of 160˚C/fan 140˚C. 
When storing your pavlova, keep it in a cool dry place. This will prevent it from collapsing.
Why is my pavlova chewy?
Overly chewy meringues are a nightmare and can ruin an otherwise delicious dessert. There's an easy trick to prevent it happening though.
The reason meringues can become chewy is because sugar draws moisture from the air. If the sugar draws too much moisture, the meringues become sticky and chewy. That's why it's so important to store pavlova in a dry place.
The best way to prevent a chewy pavlova is to leave it in the oven after it has cooked. This will allow it to cool slowly. You'll end up with a crispy – not chewy – meringue.
How do you decorate a Christmas pavlova?
When your pavlova has been baked and has cooled completely, next comes the fun part.
After you've spooned the cream on top of the ring, use berries and slices of fruit to top the wreath. Choose red and green colours for the full festive effect. 
You could even drizzle syrup onto the top or decorate with Turkish delights, rose petals, chopped nuts or any Christmas looking ingredients.
What's the best fruit to use for Christmas pavlova?
When it comes to decorating a pavlova, there are so many different options. Berries are the obvious choice – anything from blueberries, raspberries and strawberries would be great.
You could also use slices of banana, mango, passion fruit or kiwi for a more exotic dessert.
Why do you put vinegar in a pavlova?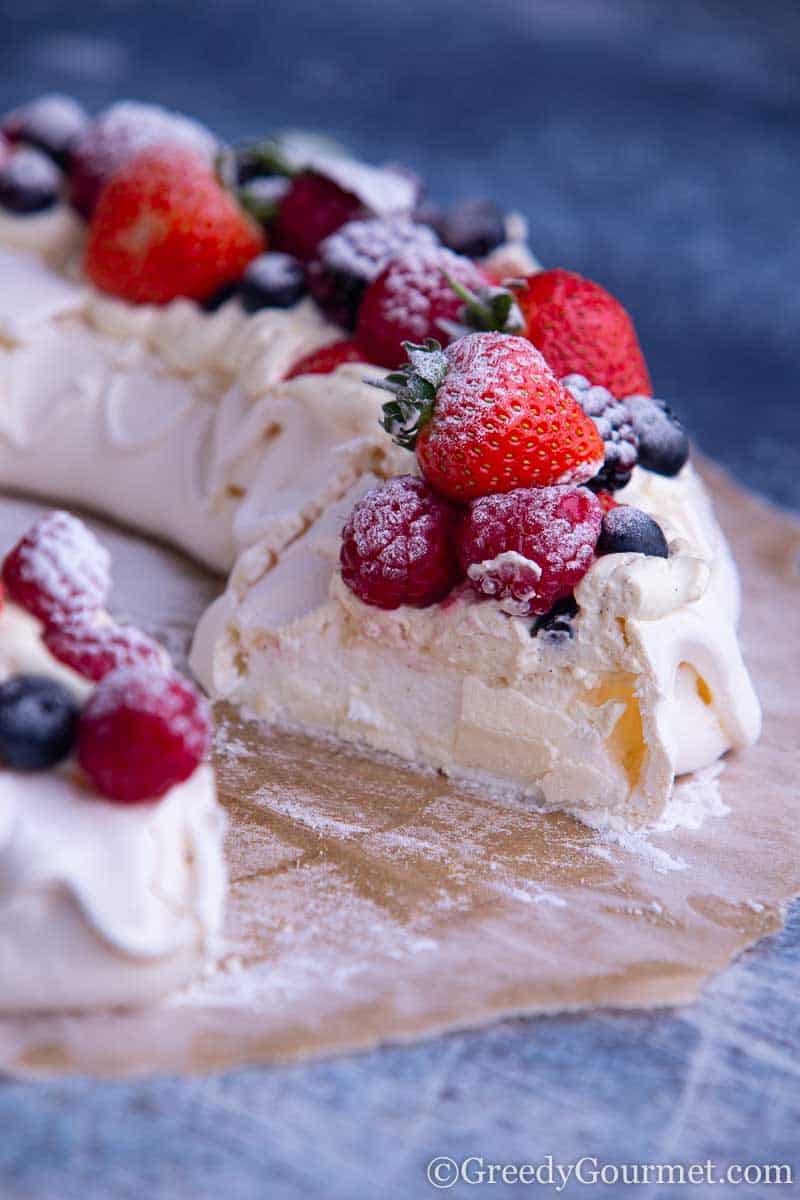 Vinegar is normally added to help stabilise the egg whites. When vinegar is added, the meringue mixture holds the air whisked into it.
You can use many different types of vinegar. For me, white wine vinegar works best.
When should you serve Christmas pavlova?
Christmas Day is the best time! It's the most Christmas-sy of all festive desserts, so why not serve it up on the big day a while after the main course?
You could also serve it up on Christmas Eve or Boxing Day of course. Or on the lead up to Christmas, to get everybody into the festive spirit.
Is it okay to make pavlova the day before?
The thing that makes this recipe so great is that you can make it way before. The cream and fruit needs to be added at the last moment, but the actual pavlova can be made long in advance.
So, if you're worried about being snowed under on Christmas Day, you can easily make this great dessert on Christmas Eve. It'll taste just as good if not better!
How long ahead can you make pavlova?
If you want a delicious festive recipe that you can make in advance, this is the perfect recipe for you. You can make Christmas pavlova up to a month in advance!
Just wrap the pavlova in cling film and leave it in a cool dry place. Then add the topping of cream and fruits just before you're ready to serve it.
How do you make a chocolate Christmas pavlova
To put a chocolatey spin on this Christmas classic, you could drizzle chocolate sauce on top. If you're a full-blown chocoholic, you could also whisk melted chocolate into the cream mixture.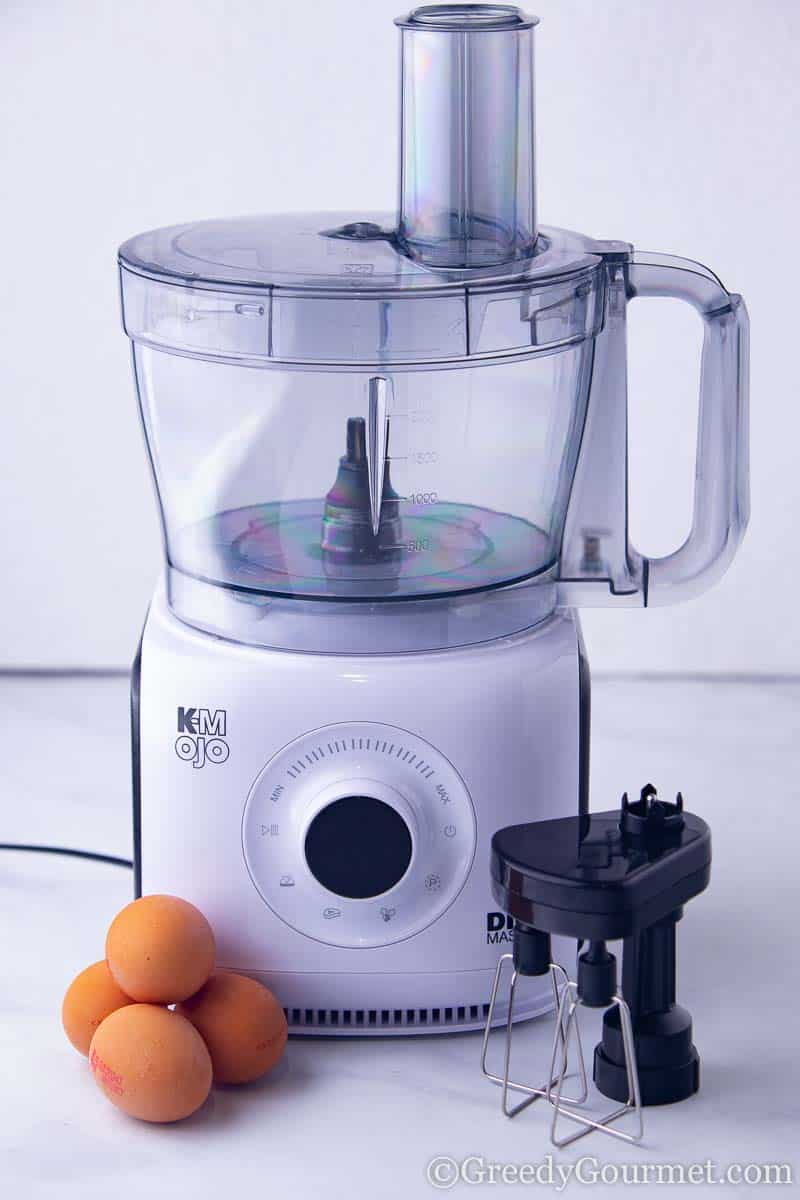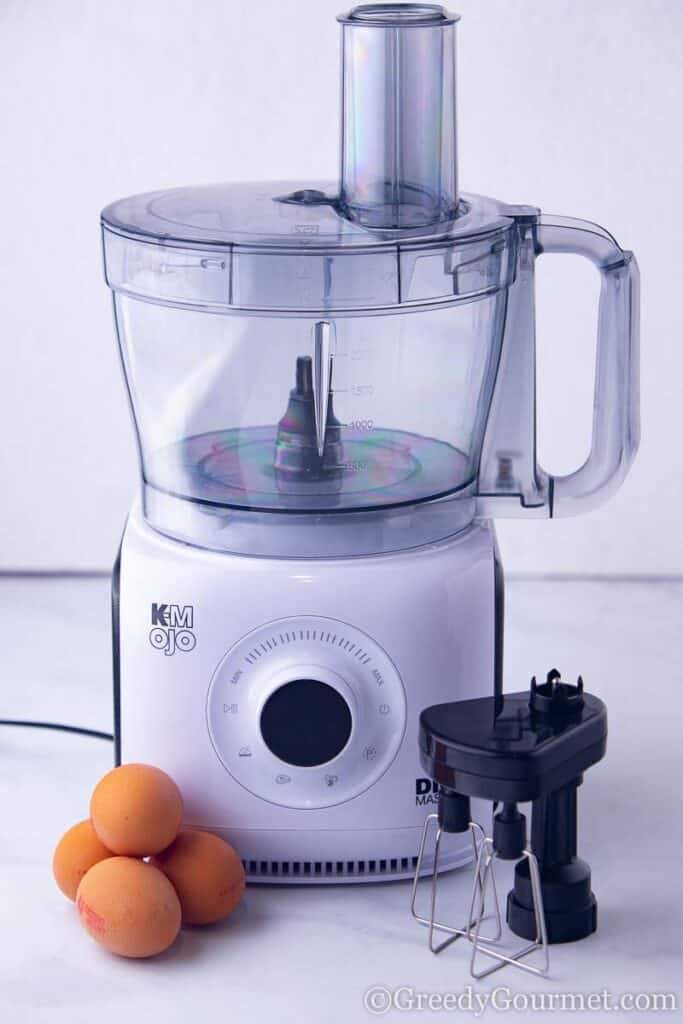 More amazing Christmas dessert recipes
Chocolate delice – with its intense chocolate flavours and unforgettable luscious texture, chocolate delice makes for a wonderful festive pudding
Strawberry flan – this recipe is perfect for anyone looking for a lighter option to follow their Christmas dinner. It's fruity, full of flavour and is extremely refreshing
Malva pudding – a South African classic that's pure comfort food, malva pudding is gooey heaven. Pair with a shot of Amarula for an unforgettable taste
Amaretto cherries – these little boozy cherries are a wonderful way to bring a little joy during the festive season. They go great in most puddings or even cocktails and you can put them in a homemade jar and place them under the Christmas tree for the one you love
Chocolate fudge sauce – another irresistible recipe that's perfect for chocoholics everywhere, this classic dessert sauce would go great with many different desserts. Serve it with ice cream, on cakes, or with fruit for a festive delight
Brandied pears – a delicious light and tasty dessert that makes a great alternative dessert during the festive period
Toblerone cheesecake – everyone's favourite chocolatey triangle gets the star treatment. If you like chocolate, love cheesecake and want to get in the festive mood, you can't go far wrong with this recipe
Millionaire's cheesecake – a drool-inducing masterpiece, this recipe is pure indulgence. You won't be forgetting this one in a hurry!
Don Pedro drink – a chocolatey, creamy, indulgent drink that goes down far too easy. It's like a dessert in a glass!
Slow cooker nutella fudge – deck the halls, shake your tinsel and rock around the Christmas tree, because this is the recipe to make this the merriest Christmas of all time. In terms of joyful indulgence, it just doesn't get any better than this
Risalamande – the best thing to come out of Denmark since Viggo Mortensen, this Danish delight is like a cherry almond rice pudding. It's light, fruity and full of flavour
Amarula berry trifle – a sweet little showstopper made up of fresh berries, boozy custard, sponge fingers and whipped cream, Amarula berry trifle makes for a great dessert to follow on from your festive feast
Boiled custard is a traditional recipe enjoyed in the southern states of USA. Enjoy it hot or cold and you can even spike it if you like!
Print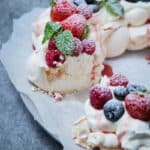 Christmas Pavlova Wreath
---
Author:

Michelle Minnaar

Total Time:

1 hour 30 minutes

Yield:

16

servings

1

x

Diet:

Vegetarian
Description
Christmas Pavlova is a stunning centrepiece to finish a meal. Get creative decorating this Christmas dessert recipe with fruits of your choice.
---
6

large egg whites

350

g

caster sugar

1 tsp

white wine vinegar

1 tsp

cornflour

600

ml

(20fl oz) double cream

5

ml

(1 tsp) vanilla bean paste

700

g

(1 1/2lb) fruit of your choice
Mint leaves, to decorate
Icing sugar, for dusting
---
Instructions
Preheat the oven to 160˚C/fan 140˚C/320˚F/gas 3.
Line a baking sheet with baking parchment and draw a 30cm circle on the paper. Draw a 15cm circle in the centre of the 30cm circle.
Place the egg whites in the K-Mojo DigiMaster's bowl. Attach the whisk attachment, then whisk until soft peaks form.
Add the sugar a little at a time while whisking on maximum speed. The mixture should be stiff and glossy.
In a cup, make a slurry with the cornflour and vinegar, then add to the egg whites.
Spoon the meringue onto the ring drawn on the baking parchment.
Carefully flatten the mixture so that cream and fruit can be placed on top later. Keep in mind that the meringue will expand in all directions in the oven.
Slide the meringue into the oven and change the temperature immediately to 140˚C/fan 120˚C/280˚F/gas 1. Bake for 1 hour to 1 hour and 15 minutes. You can leave it overnight to dry out but it needs leaving alone for at least one hour, once it's been turned off.
Whip the cream and vanilla paste until barely stiff peaks form when the whisk is removed.
Spoon the cream onto the meringue then arrange the fruit on top.
Finish off with mint leaves and a dusting of icing sugar.
Notes
Berries work especially well with pavlova. You can use a mix like I did, such as strawberries, raspberries and blueberries. Tropical fruit such as kiwi and mango also work well.
Don't know what to do with leftover blackberries? Have a look at this blackberry compote!
Prep Time:

30 minutes

Cook Time:

1 hour

Category:

Dessert

Method:

Bake

Cuisine:

Australian
Keywords: christmas pavlova, christmas wreath recipe, Christmas dessert recipe, egg white recipe, Australian dessert recipe
save the recipe to your pinterest board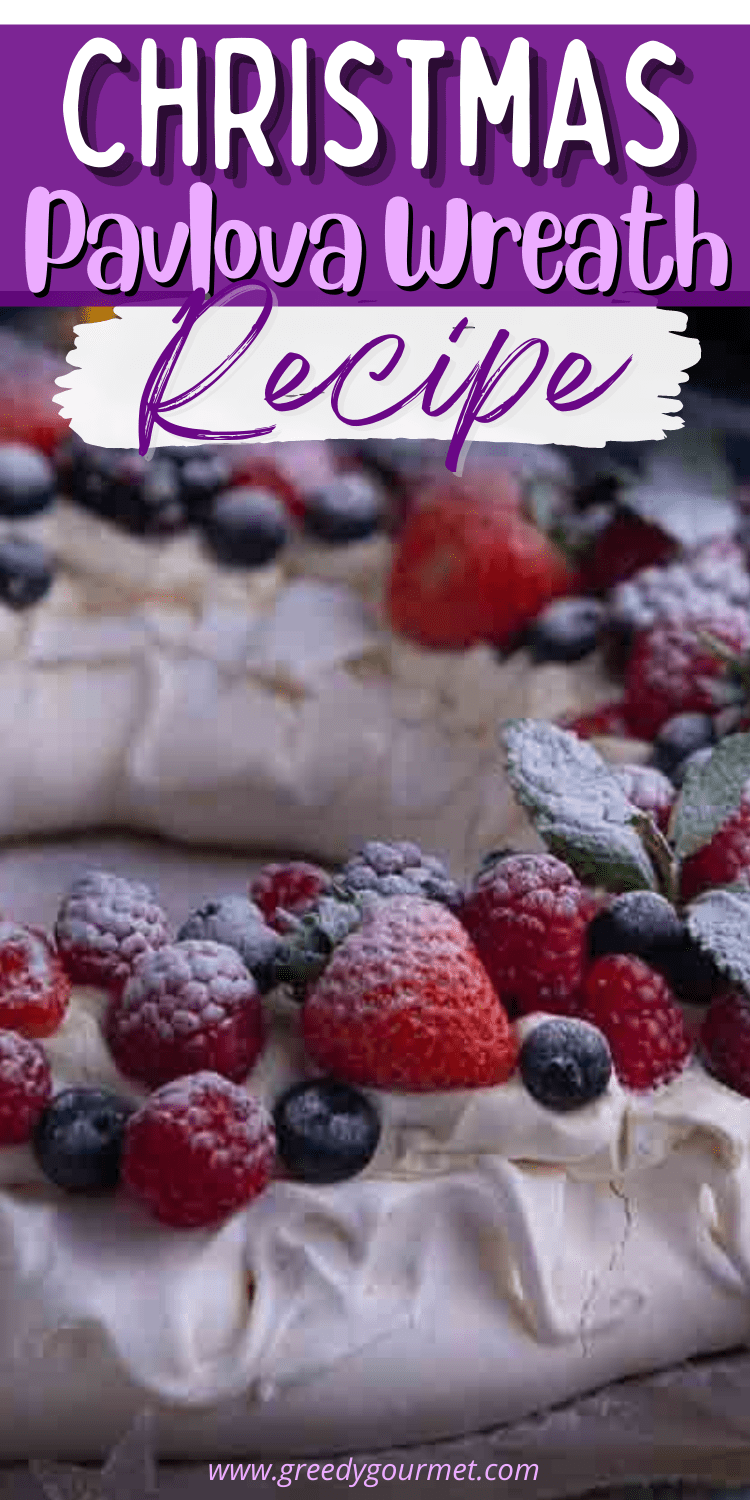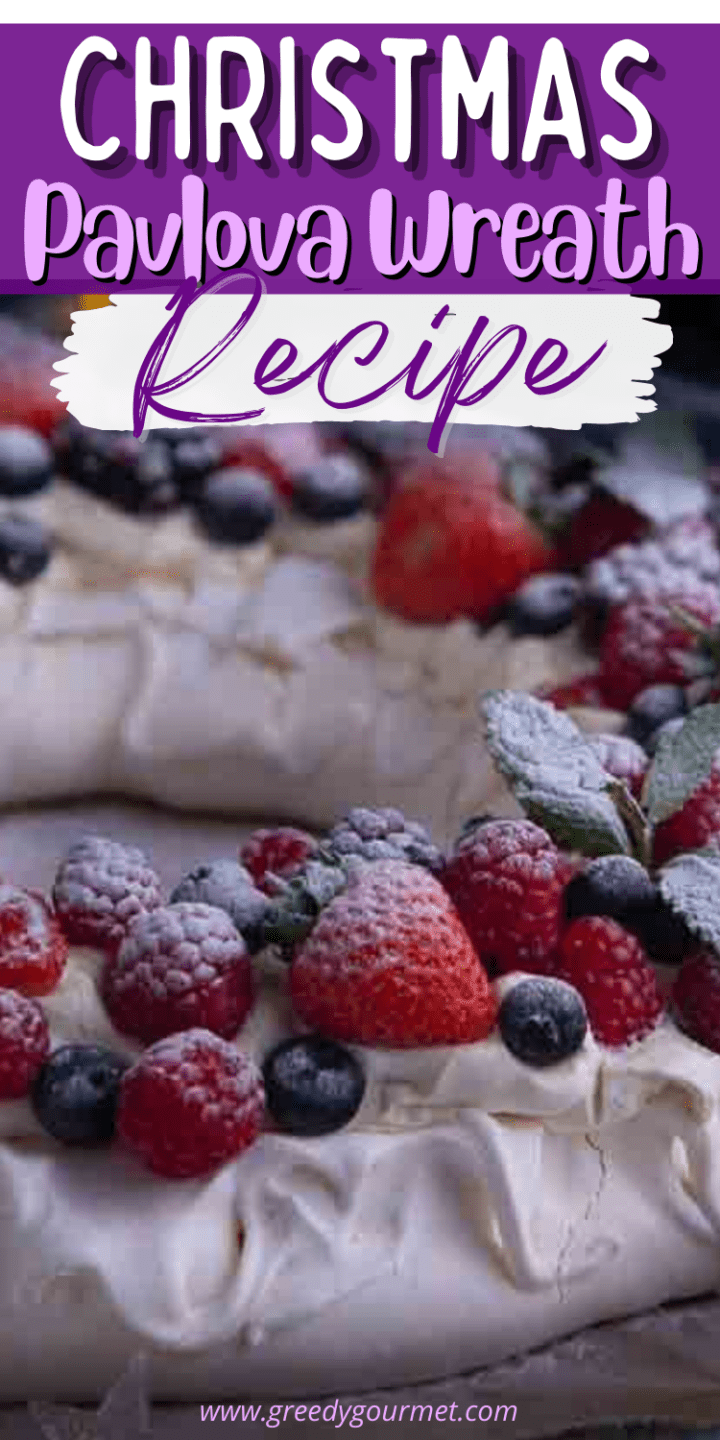 P.S. This is a sponsored post.