When it comes to finger foods, they don't get much better than prawn cocktail!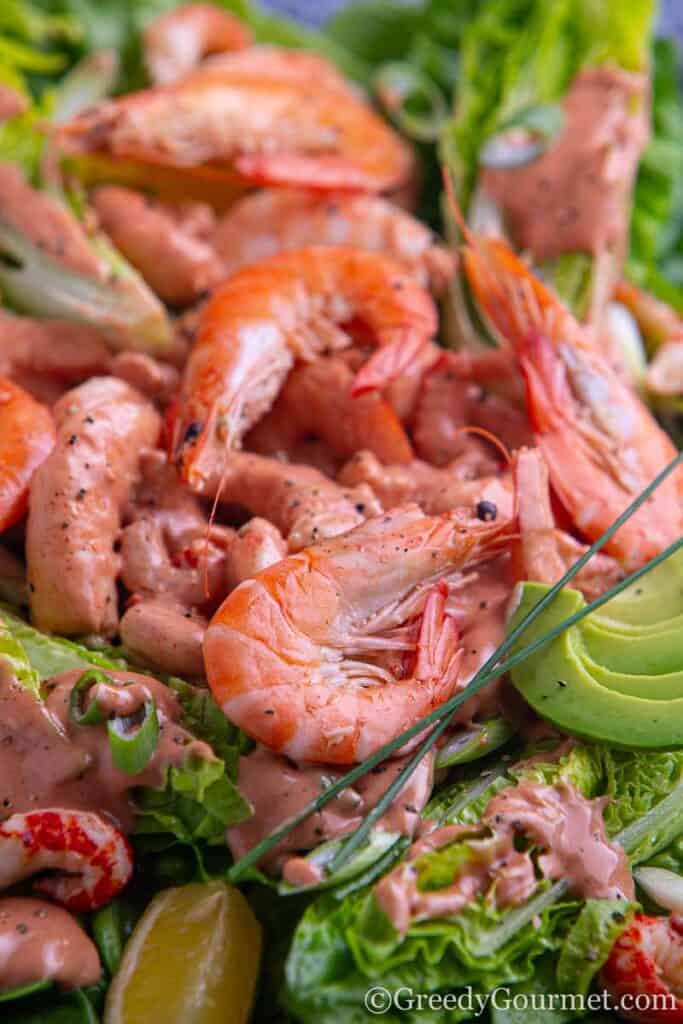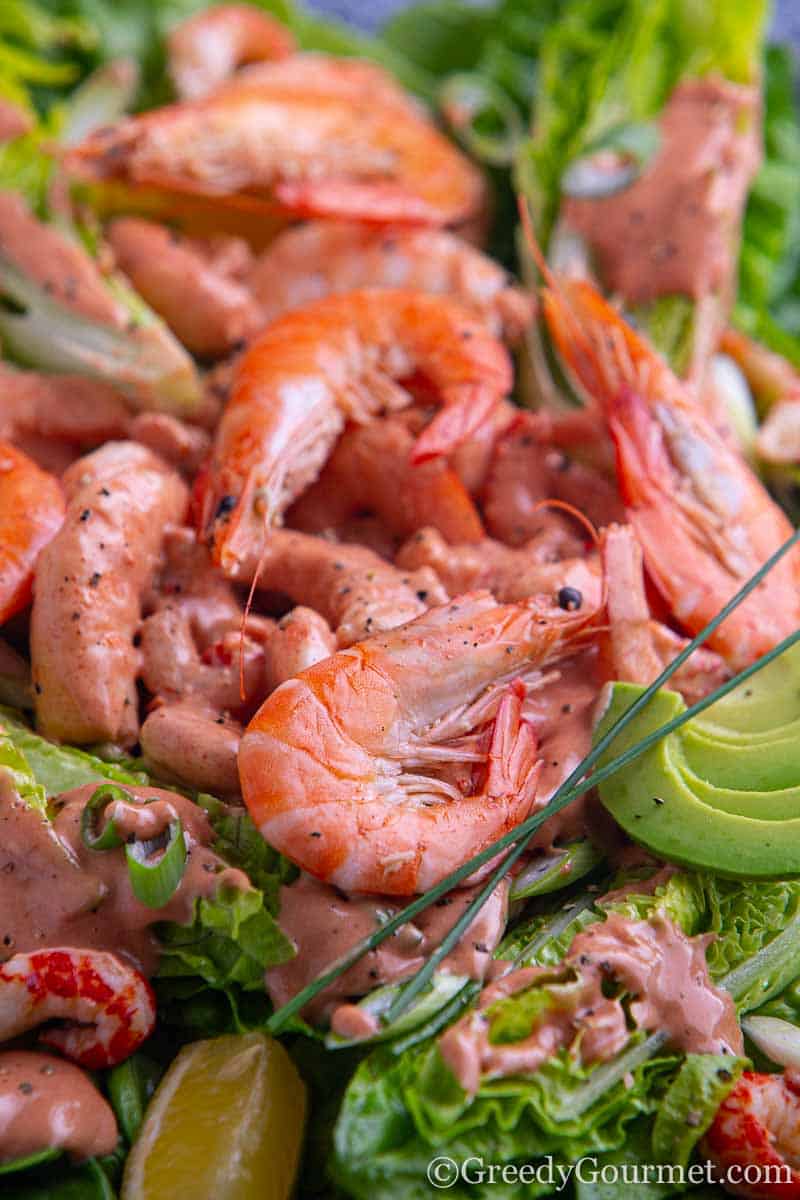 A timeless classic that's just perfect for the Christmas season, prawn cocktail is not only delicious, but quick and easy to make. Want to know all about how to make prawn cocktail? Let's dive in!
Products you need to make this recipe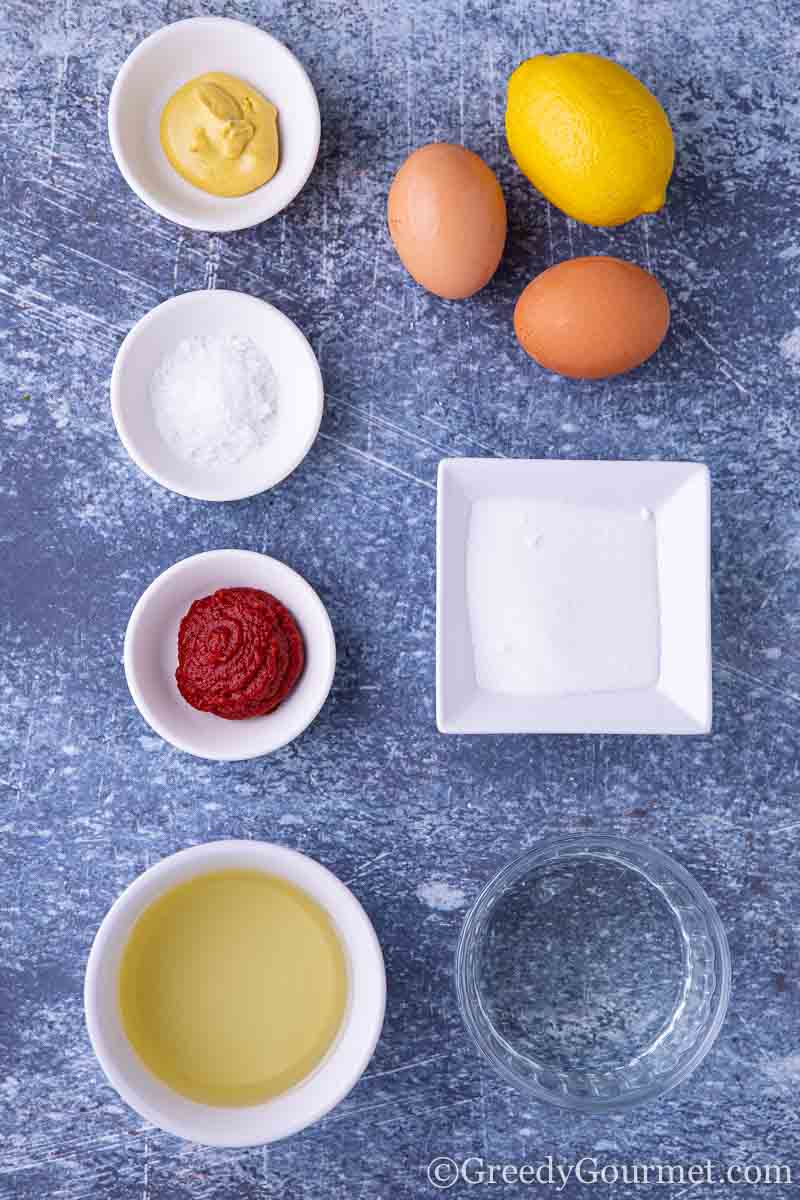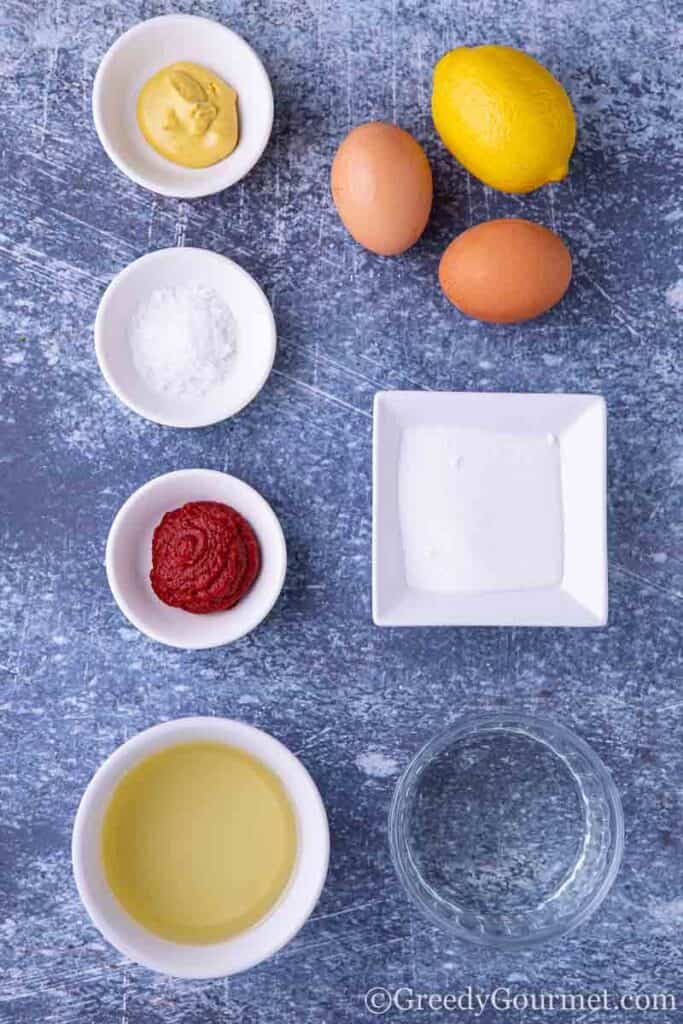 Prawn cocktail recipe
When you think of retro finger foods, you think of prawn cocktail. It's an elegant, sophisticated appetizer that's inexpensive and easy to make. The ideal finger food for your Christmas party.
There are two things that make or break a prawn cocktail recipe – the quality of the prawns and the marie rose sauce.
How do you serve prawn cocktail?
If you're a child of the '70s, you'll remember the traditional way of serving prawn cocktail – in a martini glass, with cooked prawns dangling over the side.
Nowadays, it's very common to add thick slices of avocado next to the cooked prawns.
This recipe calls for a little twist on the classic way of serving this favourite Christmas time finger food starter.
For a bit of extra crunch, why not serve this prawn cocktail in fresh iceberg lettuce leaves? Take these tuna lettuce wraps as inspiration.
The fresh crunch of the lettuce makes the perfect contrast to the rich zesty flavour of the sauce and the rich tender taste of the prawns. You could also use shredded lettuce.
When the whole thing is done, you'll be ready to serve up a classy looking, supremely tasty Christmas starter that'll really impress your party guests.
Who invented prawn cocktail?
Many people think the first prawn cocktail recipe was invented in the 1960s. They credit UK celebrity chef Fanny Craddock with coming up with the idea.
The true origin story most likely goes back further. Believe it not, the original prawn cocktail was most likely discovered by a Californian miner in the 19th century. 
Legend has it that the hungry miner was bored with the standard plain old oysters that were served up for lunch. So, he would order his oysters with the addition of vinegar, plus a side of ketchup, horseradish and a creamy sauce. 
A bit of a weird combination of items at the time. It was known back then as an oyster cocktail. 
Soon after, seafood cocktails sprang up all over restaurant menus on the California coastline.
So, Fanny may have coined the term, but it seems like the miner had struck gold longer before TV chefs came on the scene.
Why is it called prawn cocktail?
Maybe it's because there's a cocktail of elements that make up a prawn cocktail. Or maybe it's because it's typically served up in a glass – cocktail style.
Either way, it's utterly delicious, just like a good cocktail should be!
What is prawn cocktail sauce made of?
As I said earlier, one of the two essential elements of any prawn cocktail recipe is the sauce. It's the all important tastemaker, bringing a succulent punch that works perfectly with the crunch of the lettuce and the tenderness of the prawns.
What's the sauce made of? It's a simple mix of mayonnaise, tomato ketchup, lemon juice and sugar. Then, for the tangy twist, 5ml (1 tsp) Worcestershire sauce and Tabasco can be added into the mix!
A simple, classic sauce that's beautifully balanced in flavour yet can also pack a punch, this sauce proves that simplicity really is bliss! 
How do you make Marie Rose sauce?
It's so simple to make this classic sauce. There are minimal ingredients and no cooking involved, only mixing.
All you need is mayonnaise, lemon juice, tomato ketchup and sugar. For those who like it hot, add a dash of tabasco sauce. You could also add Worcestershire sauce for an extra rich flavour. 
Why is it called 'Marie Rose' sauce?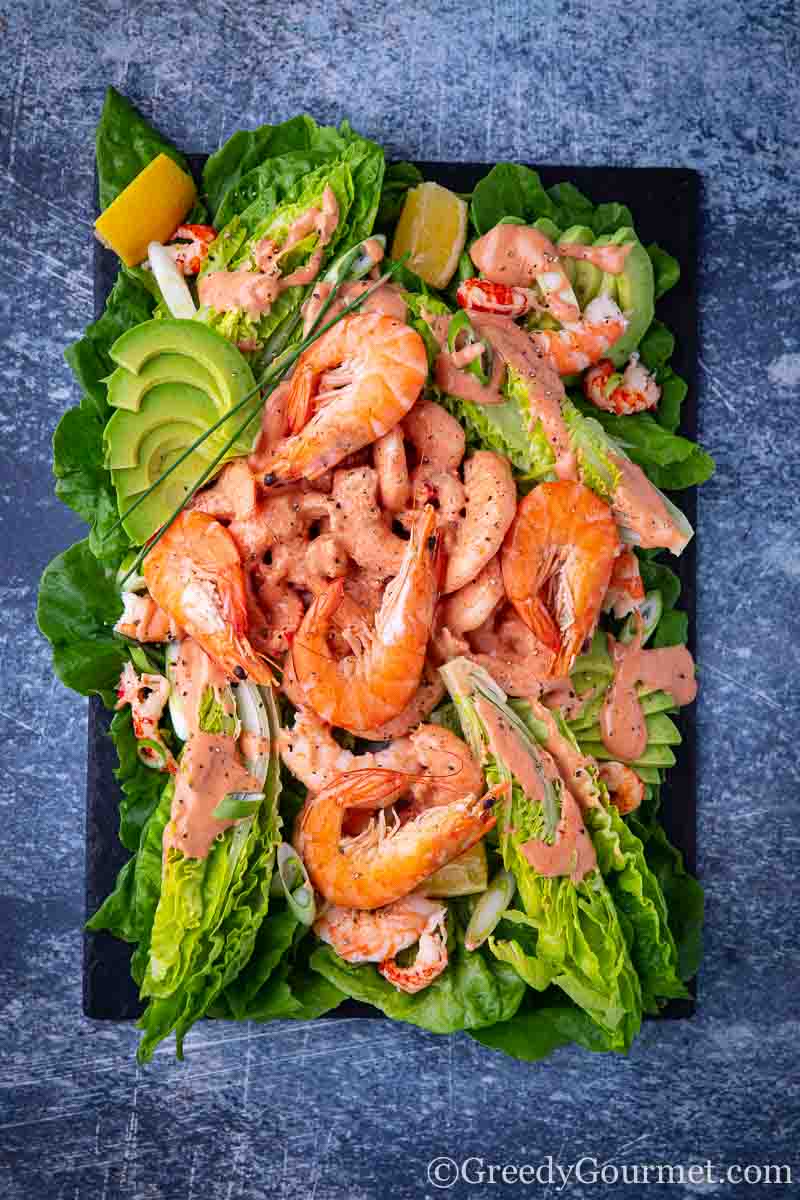 It is said that British celebrity chef Fanny Craddock invented the sauce, as well as the name. Still, it's not clear why she named the sauce after a famous British war ship – most probably because it's a seafood sauce.
Is Marie Rose sauce the same as Thousand Island?
These two sauces are actually the same thing. They're made from the same ingredients, although they're typically used with different dishes.
Thousand Island sauce is normally used on Reuben sandwiches, burgers and salads.
Which prawns are best for using in a prawn cocktail?
In general, there are four types of prawns which you can consider for your prawn cocktail recipe. First, the popular choice is to select tiger prawns.
Tiger prawns are very large – they have a firm flesh and are usually moist. You can recognise them by their blue or black stripes, which turn red when cooked.
In my opinion, tiger prawns are the best choice for a prawn cocktail as you can show off their dramatic colour and they'll keep their shape and hold well when you dip them into the sauce.
You could also consider king prawns, which are even larger than tiger prawns. They also have a firm flesh, but are slightly richer in flavour. They are also a fantastic choice for this prawn cocktail dish or for a cold seafood salad.
Have you ever heard of banana prawns? This specific variety of prawns is very popular throughout Asia. 
They have a sweeter flavour, which makes them ideal for making prawn cakes. They are also absolutely delicious in curries – try adding them to a dish like this prawn puri and you'll be blown away! 
These aren't the best prawns for using in a prawn cocktail though. This is because they're a little too sweet.
The last variety of prawns you are probably familiar with are school prawns. School prawns are very small, sweet and are usually served cold.
You could toss these inside a cocktail sauce, but they won't give you that satisfaction you get from biting into a beautiful big juicy prawn, as they're a bit on the small side.
What wine goes best with prawn cocktail?
It would be a crime against all taste and decency if you didn't wash down this fantastic prawn cocktail dish with a delicious wine.
Not just any wine though. The fresh, creamy, rich flavours from prawn cocktail call for a certain wine.
I would go for  something chilled and fruity, to contrast with the creaminess of the sauce. A balanced chardonnay or a fruity rich zinfandel rose would be the perfect pairing for this prawn cocktail recipe.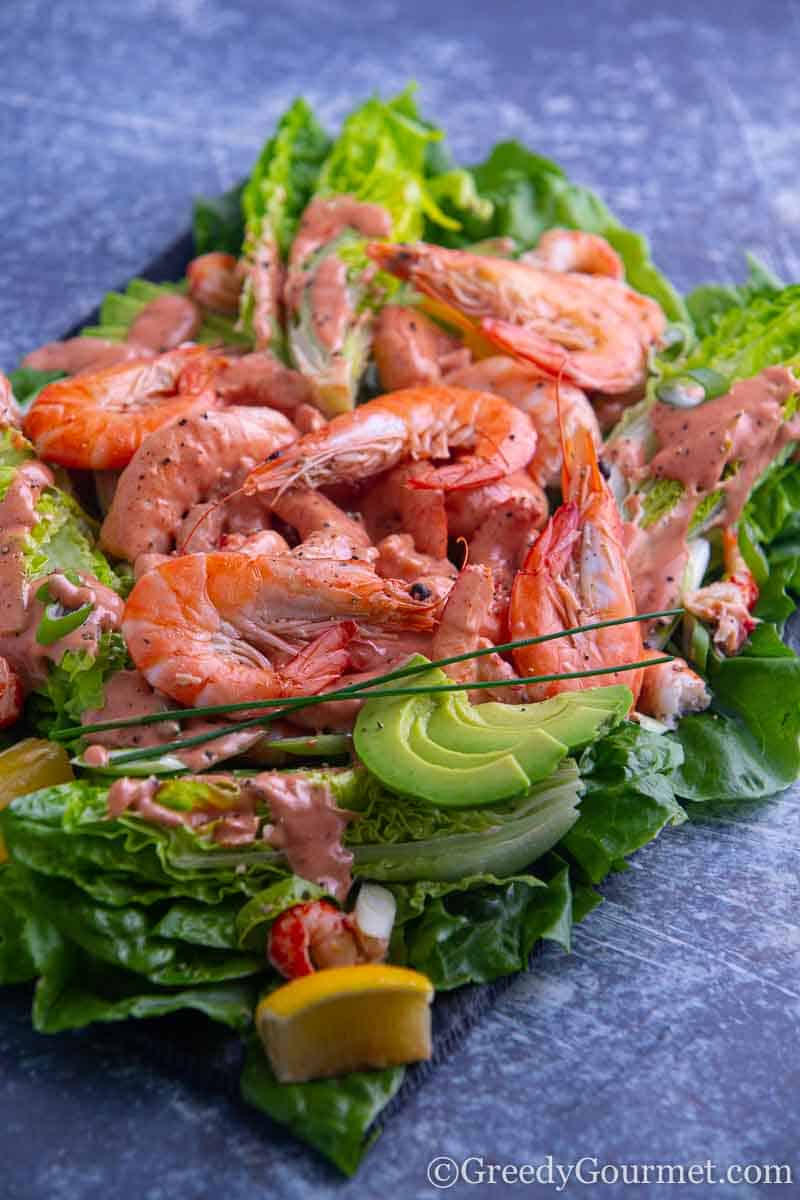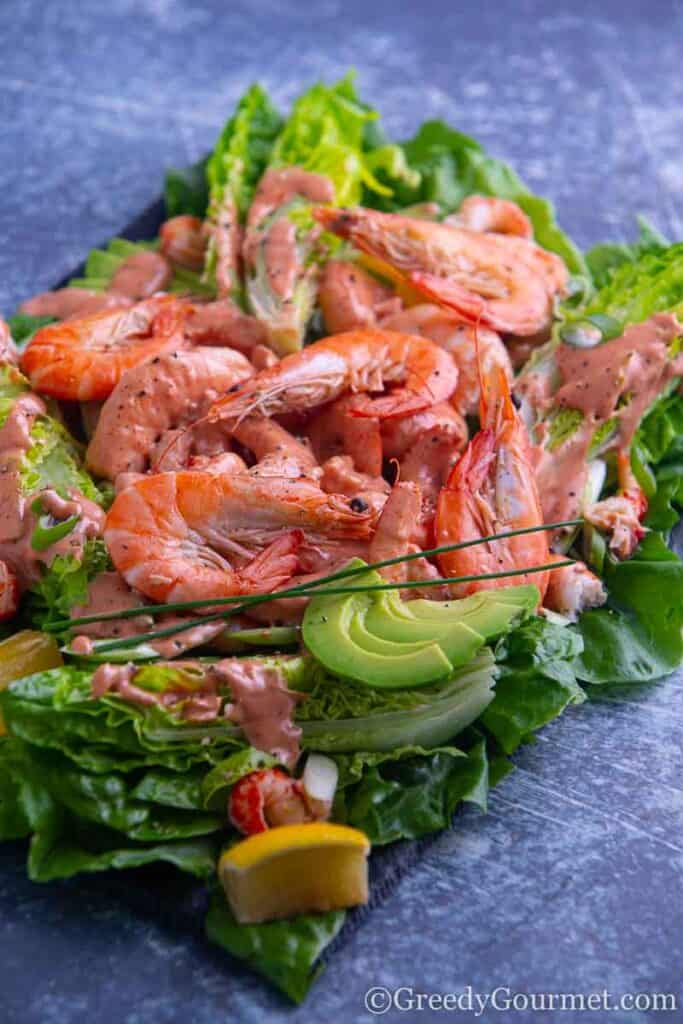 More amazing prawn recipes
Once you've made this prawn cocktail recipe, you might have some cooked prawns left over, or be inspired to cook another prawn dish. Either way, here are some more recipes to get you back in the kitchen!
By the way, if you love shellfish, you should check out my lobster rolls! And if you like fish, you can't go wrong with this classy salmon terrine.
Print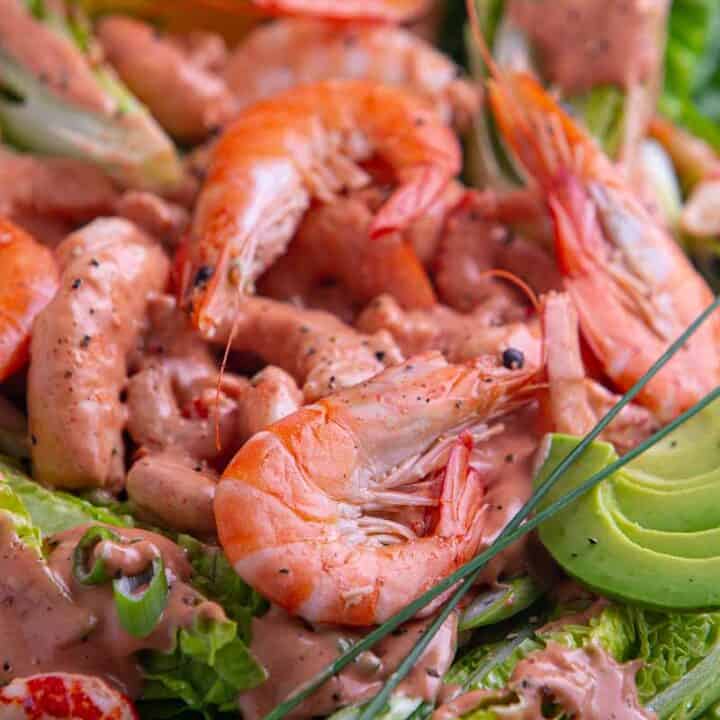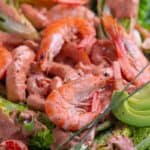 Prawn Cocktail with Avocado
---
Description
Prawn cocktail is a classic prawn starter recipe served on Christmas. Serve with avocado and lettuce. Garnish this 1970's dish with fresh dill.
---
90

g

(3oz) mixed lettuce, washed

1

avocado, peeled and chopped

12

cooked king prawns

125

ml

(1/2 cup) Marie Rose sauce
Paprika, for sprinkling
Dill, for garnishing
---
Instructions
Arrange the lettuce on respective plates, then top with avocado.
Place the prawns on the salad and add dollops of sauce on top.
Sprinkle with paprika and garnish with dill.
Notes
Use lettuce of your choice.
Add more prawns, avocado and lettuce to turn the salad a main course.
Use as much sauce as you like!
For something offbeat, you can create a Prawn Cocktail platter, as we did in the photos. Use 1 butter lettuce to form the base on the serving platter. Quarter 1 gem lettuce and arrange randomly on the butter lettuce. Peel and thinly slice 1 avocado and arrange on top. Mix the (12 or more!) peeled king prawns with (125ml / ½ cup or more!) Marie Rose sauce and tip over the salad. Thinly slice 4 spring onions and sprinkle over. Finish off with wedges of lemon, smoked paprika (or cayenne pepper).
Add shell-on 3 or 4 crevettes for extra flair.
If you desire tomatoes or other salad vegetables, feel free to add and experiment.
If you're having trouble finding an avocado for this recipe, why not experiment with one of these avocado substitutes?
Prep Time:

15 minutes

Cook Time:

0 minutes

Category:

Starter

Method:

Stir

Cuisine:

British
Keywords: prawn cocktail, prawn salad, shrimp cocktail, shrimp salad, prawn starter recipe, shrimp starter, christmas starter, seafood starter, how to make prawn cocktail
save the recipe to your pinterest board