Popular with vegans, vegetarians and omnivores alike, avocados are a key ingredient in health food cuisine. A wonderfully versatile food, they can play a starring role in everything from salads to smoothies, take toast to another level and can even be used in desserts.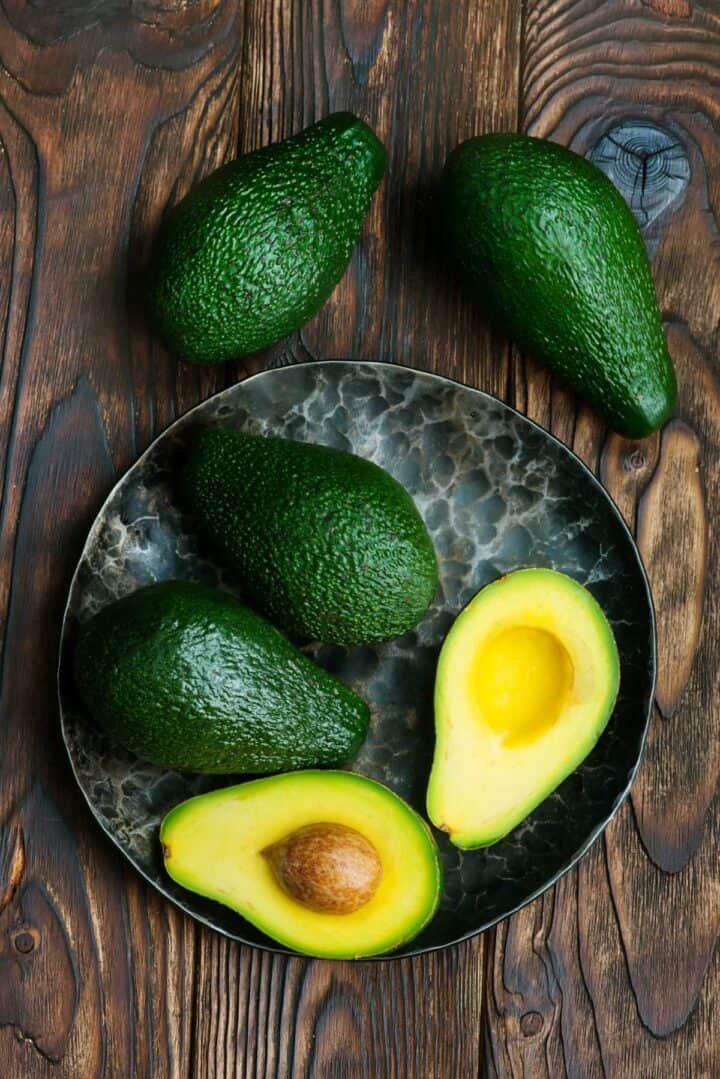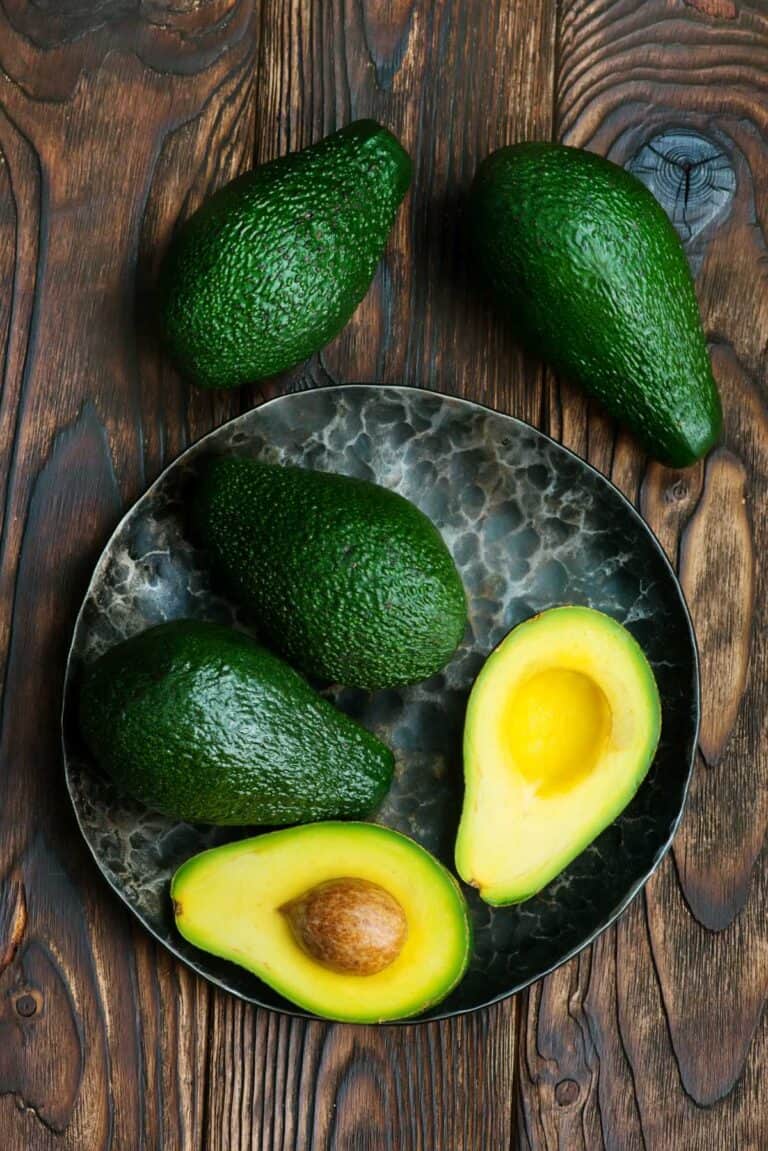 So, how do you replace something so special? Don't worry… there's an avocado substitute for every occasion!
11 Avocado Substitutes
Are you looking for an avocado substitute? In this comprehensive list you'll learn 11 ideas for an alternative. Just how exactly do you replace such a special treat? 
When it comes to dipping or spreading, hummus wins hands down. Need a dip for breadsticks, veggies or crudités? Reach for the hummus. Want to bring some extra taste to your toast or a sandwich? In hummus we trust!
Made from chickpeas, tahini, lemon juice and garlic, hummus has the creamy texture and rich taste to make a great alternative to avocado. Plus, it's packed with healthy fat, vitamins and minerals and has plenty of other health benefits.
Also, if avocado guacamole is your go-to dip, hummus makes a great substitute. Added bonus: it's so easy to make. You could even put a spin on it and try a flavored hummus – check out my roasted carrot hummus and beet hummus recipes.
Looking for an avocado alternative in smoothies or desserts? Look no further than bananas. Avocados and bananas both have that creamy taste and texture.
Skip the unripe kind and look for bananas that are just right. If they're extra ripe, they'll be sweeter and will produce a thicker consistency. This could work well in desserts and smoothies, but just be aware that they will bring extra sweetness than an avocado.
Swap just ripe bananas at a 1:1 ratio. For well-ripened bananas, use ¾ of the amount.
One of the best nut butter substitutes for avocados, cashew nut butter has high levels of healthy fats and a similar creamy taste and consistency. It can be used in place of avocado for snacks or as a baking ingredient.
You could also try my homemade cashew ricotta recipe. It's rich, creamy and can be whipped up in minutes. Swap for avocados in equal amounts.
Another great nut butter, macadamia can be used as a spread, as a baking ingredient or as a dip. 
Rich in protein and absolutely delicious. Sub for avocado as a straight swap.
A Greek eggplant dip with a smoky flavor and creamy texture, melitzanosalata would make a good stand in for avocado dips. Spread it on toast or add to a salad.
Swap melitzanosalata for avocado at a 1:1 ratio.
Healthy, delicious and really easy to make, if you love to use avocados as a dip and you can't find them, this would be an ideal replacement. 
Use butter bean mash as a straight swap for avocados.
Cannelini beans are another one of those foods that are rich in protein as well as flavor. This recipe is easy. You just have to blitz up white beans and mix them with olive oil, lemon and seasoning.
Swap in for avocados at a 1:1 ratio.
Unless you use avocado as a dairy-free alternative, soft cheese is an excellent stand in as a spread. It can also be used to add texture to dressings or even a smoothie. 
Use half as much cream cheese as the amount of avocado called for in the recipe.
If you're simply looking for a food that has similar health and nutritional benefits as avocado, then go for chia seeds. Similar to avocado, chia seeds have omega-3 fats, are fibre-rich and high in protein.
Pureed edamame works great as a stand in for avocado dip. You could even use it in place of guacamole. If you want to make guacamole but don't like avocado, try cooking then pureeing edamame. Cooking then pureeing edamame is great – just add garlic, cilantro, lime juice, and olive oil, as well as a few diced tomatoes. 
Again, use edamame as a straight replacement for avocados.
With pesto, you can get the same rich oily flavor and texture as mashed avocado. As it contains pine nuts, it will also give you that nuttiness, while the basil brings a nice herbal quality. 
Unlike the other substitutes, pesto will keep that green color. It's also loaded with plenty of health benefits. Use at a 1:1 ratio.
Avocado recipes
Love avocados? Give these a try! If you can't find the star ingredient, use one of the alternatives above.